Ideas For Setting A Neutral Fall Table
I love setting a beautiful table, especially in the fall. Since there are so many ways to decorate a dining room table during this season, I wanted to share some simple ideas for setting a neutral fall table, with a long-lasting centerpiece. This is the perfect way to transition from summer to fall, especially since pumpkins are still in short supply!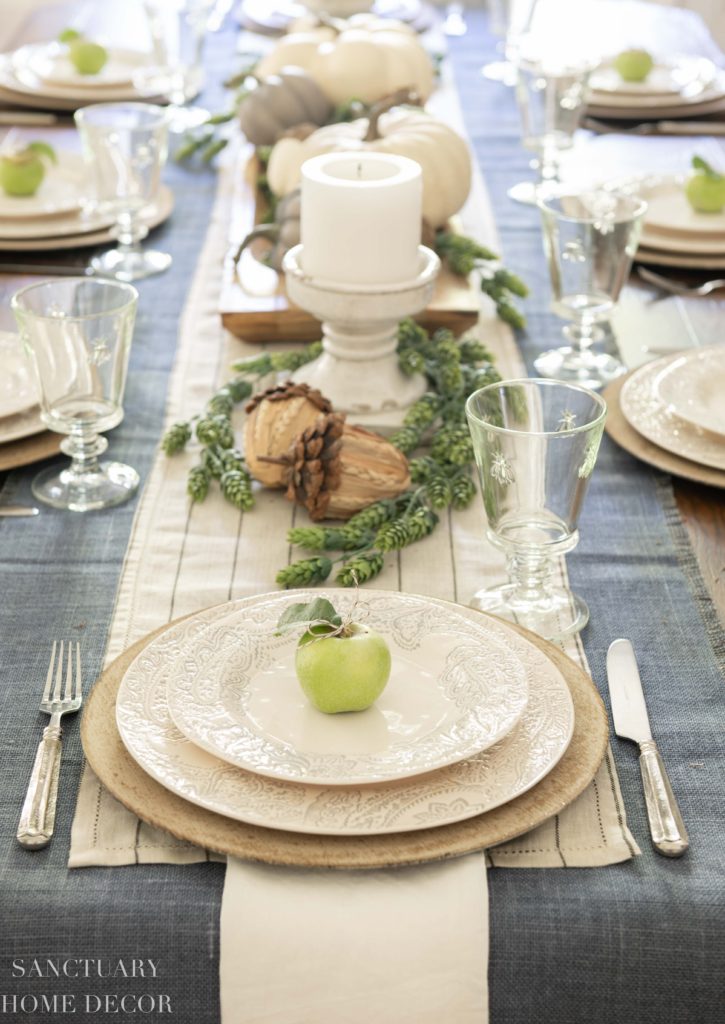 While traditionally fall colors bring to mind deep oranges, reds and yellows, I believe that you can easily evoke the feeling of fall using colors that blend into your existing decor. For this neutral fall table, I chose to focus on neutral linen and white tones with accents of blue and green.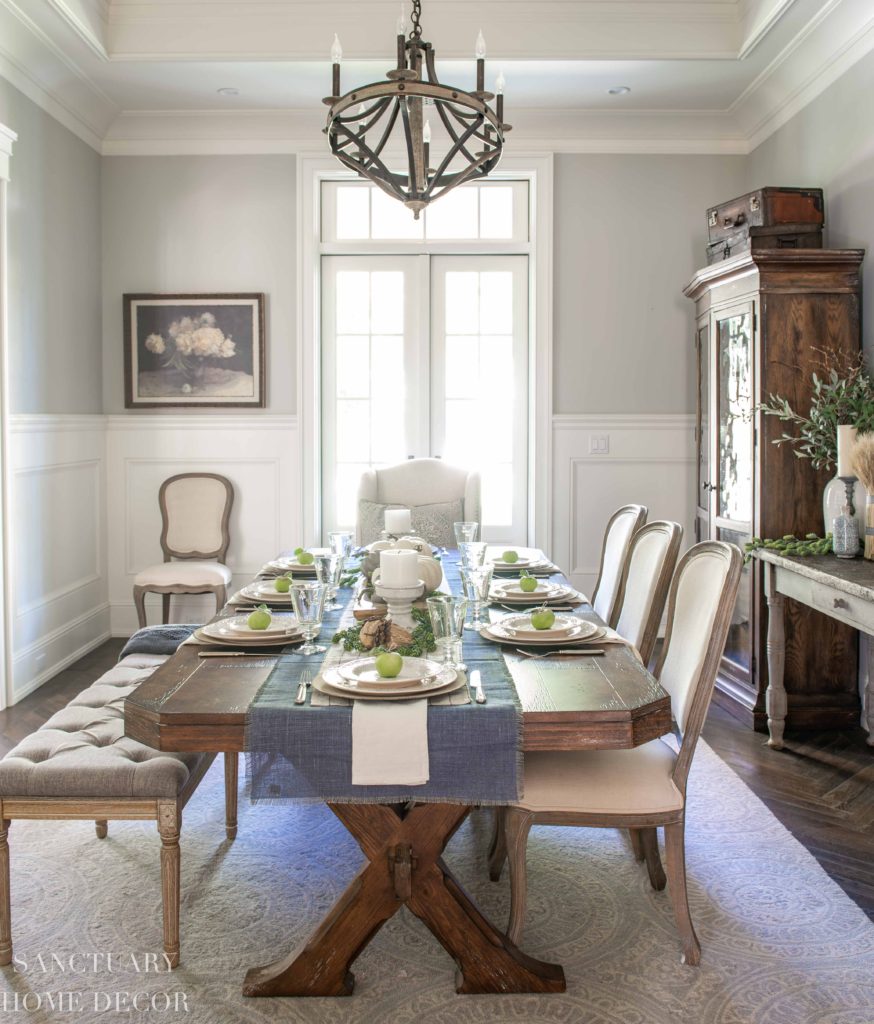 While this color palette may not be typical in fall, the addition of a few fall elements to the tabletop clearly speaks to the coming season.
I began by layering simple linen striped table runner over a soft blue jute table runner. These colors would work in my home for any season, but when I add a few fall decor accents, they suddenly feel like autumn colors.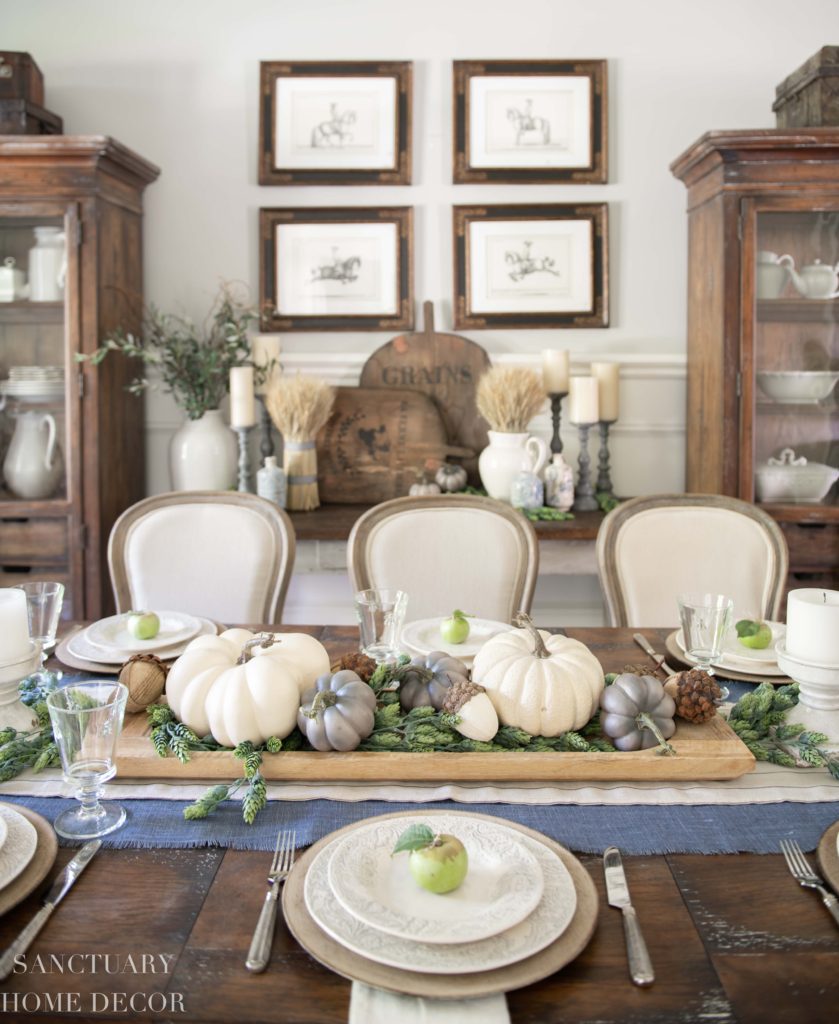 Atop the table linens, I placed a long wooden trug filled with artificial hops, faux heirloom pumpkins, and some fun, rustic acorns. I repeated the color of the table runner in a few of the small pumpkins, which helped to pull the look together.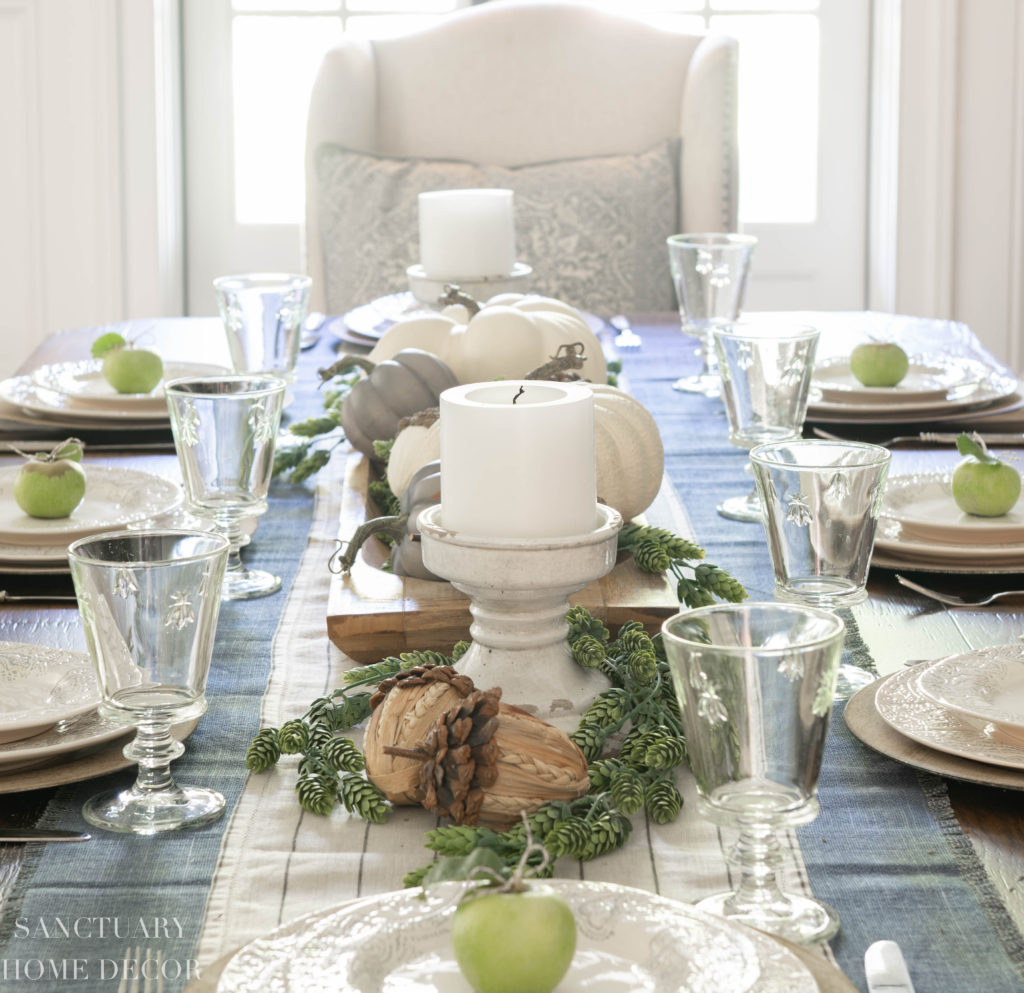 Along the remaining length of the table, I placed some additional artificial hops, two white ceramic pillar candle holders, and a few more acorns.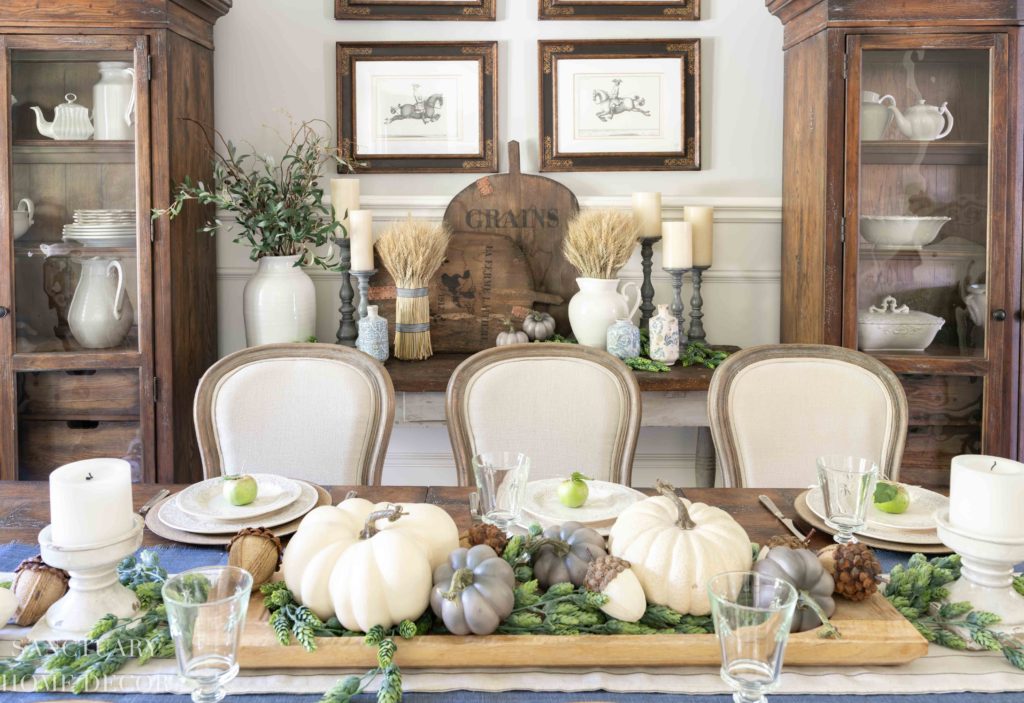 For the place settings, I also used neutral colors including a "wood" charger, and soft white and gray plates with a white linen napkin.
A little green apple from our tree with a leaf tied on the stem finishes off the place setting and adds a touch of color.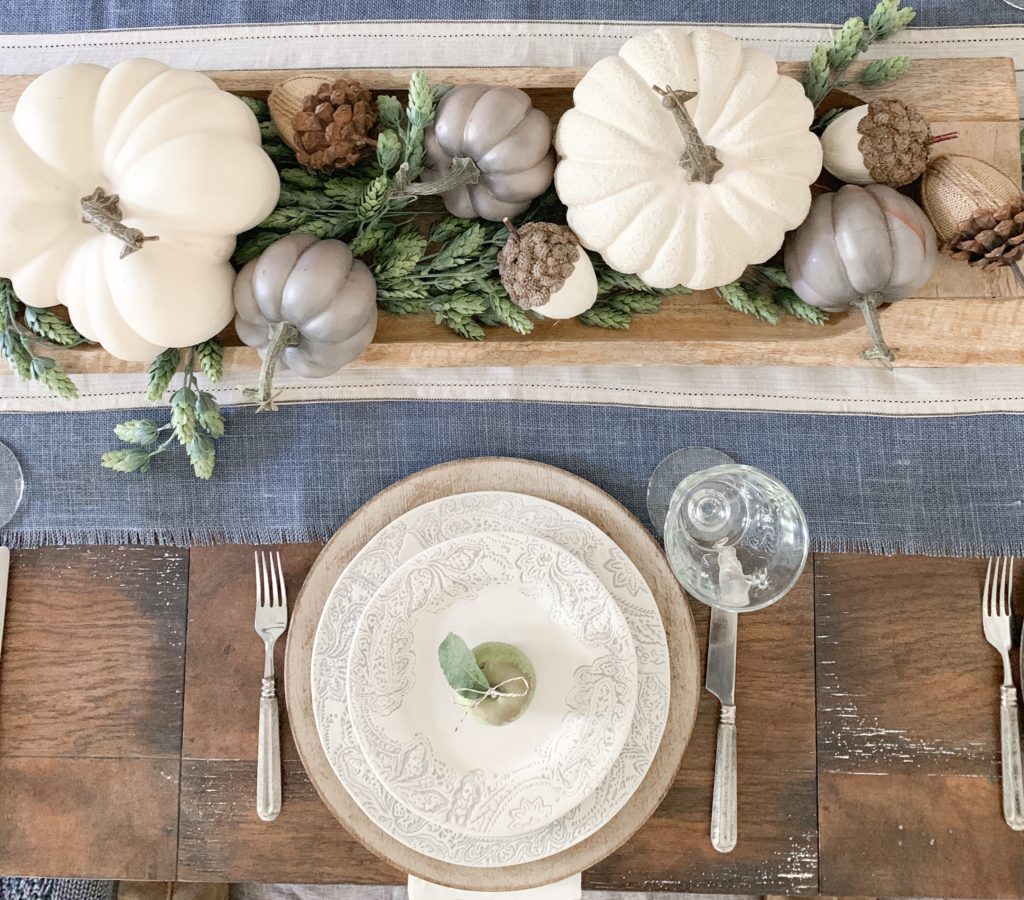 This early fall centerpiece will last for weeks while I wait for the temperatures to cool and the real pumpkins to appear in the stores.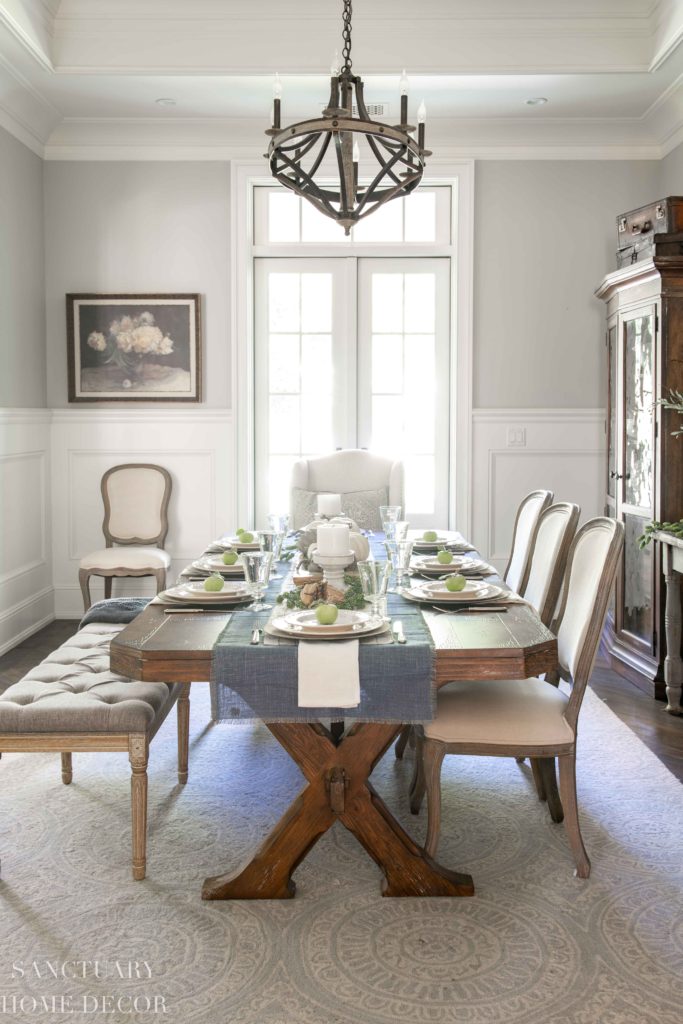 In the meantime, I have gotten my fall decorations out of the closet and am sprinkling a few things around the house.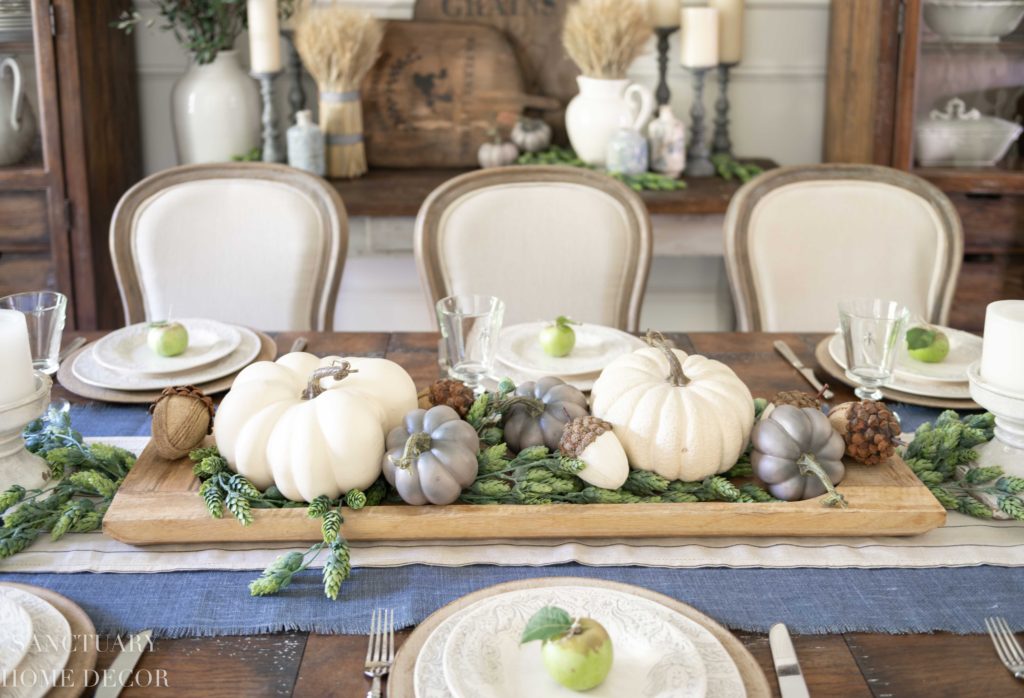 I am playing with a new color scheme this year and so far I love how it looks.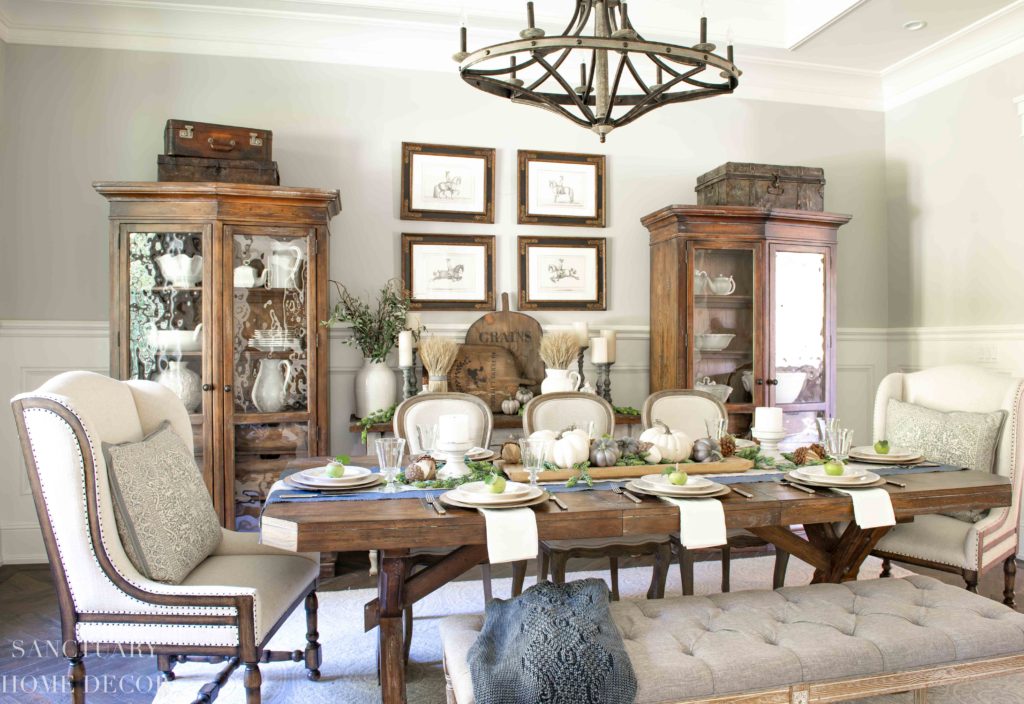 Stay tuned in the coming weeks for some additional fall decorating ideas and a few more table settings that I hope will inspire you!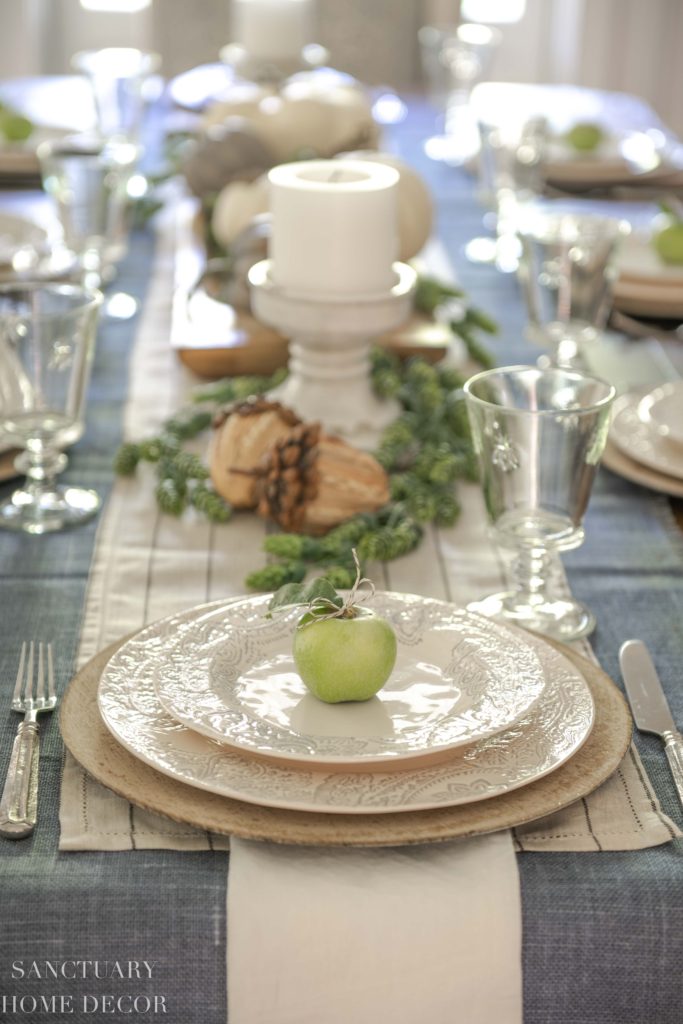 Have a wonderful day my friends!







If you're looking for additional table setting inspiration, you might like these posts: