My 20 Year Experience With Marble Countertops
Hi There! I hope you are having a great week! Today I wanted to give you some information about my 20 year experience with marble countertops. I get asked all the time if I like my kitchen counters, how they wear, how I care for them and would I choose marble again, so today I'm answering all of those questions and more!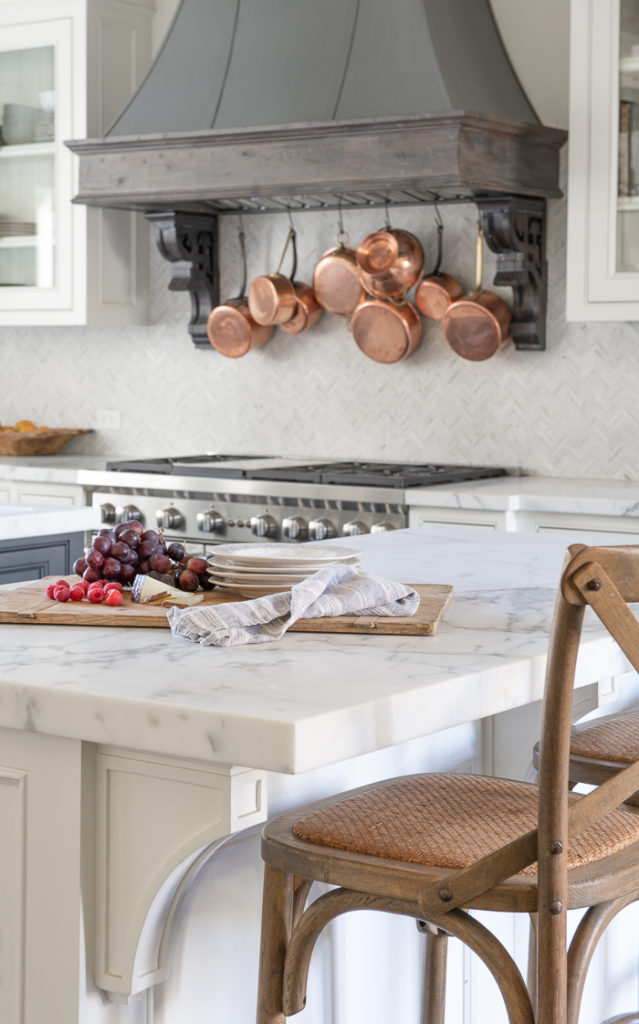 Just to give you some background, I have had honed marble countertops in three kitchens over the last 20 years. We built or remodeled each one of our homes and I chose honed marble each time. I did a lot of research to determine if I might prefer another material, but after weighing the pros and cons, I ultimately decided to go with marble. I also have used honed marble in almost all of our bathrooms on the countertops, floors, and showers. It is definitely my material of choice!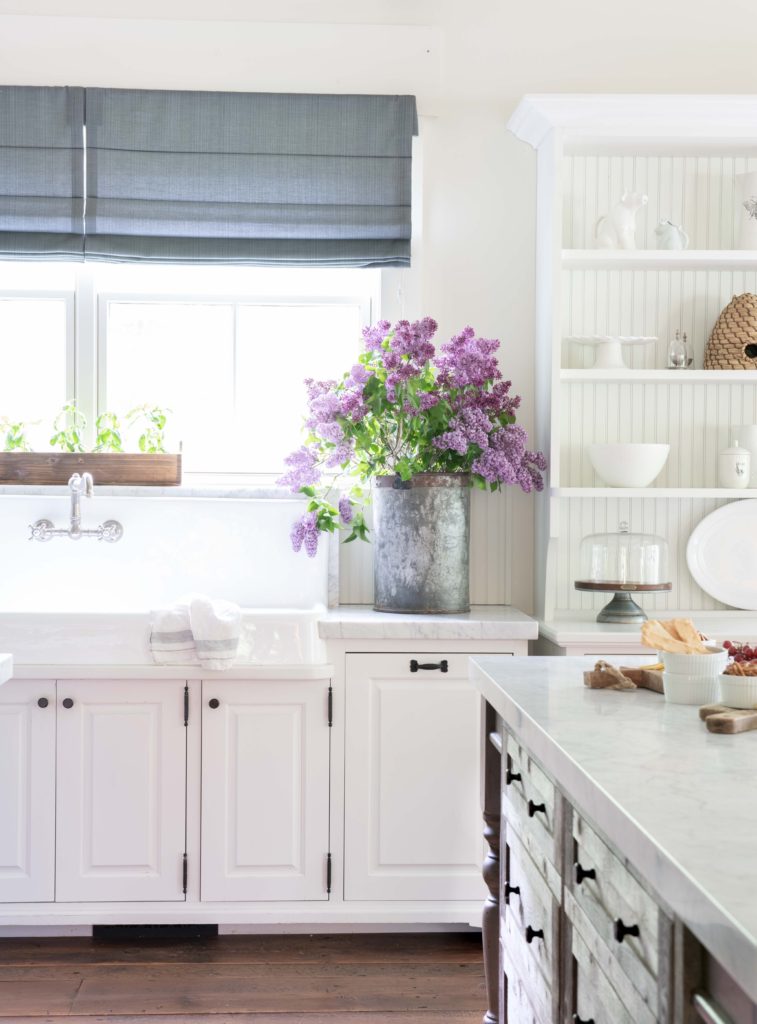 1. What kind of marble are your countertops?
The counters in our ranch kitchen are a typical honed Carrera marble with a simple square edge. They have subtle gray veins throughout and a soft grayish-white cast.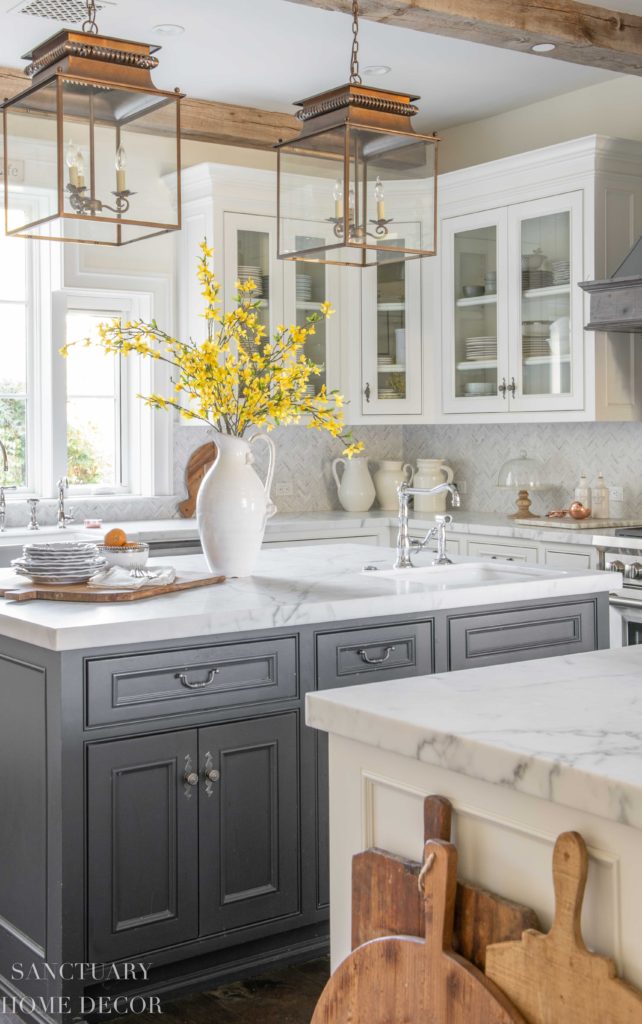 The counters in our California kitchen are a less typical white marble called Statuary Classico, which is a sister stone to Carrera marble. It generally has more pronounced gray veins and larger white areas. The backsplash is a Carrera marble in a herringbone pattern.
2. Do your countertops stain or etch?
I have had marble countertops in my kitchens for the past twenty years and I have never had an issue with staining of any kind, including from red wine. What I have had occur on all of my counters is etching from anything acidic, including citrus juice, tomatoes and even milk. I have always had honed marble, so the etching is less of an issue than with polished stone, but nevertheless, I don't think there is any way to avoid that type of marring. What I can tell you, is after I recovered from the first few marks, it became part of the patina of the stone and for me was no longer a big deal.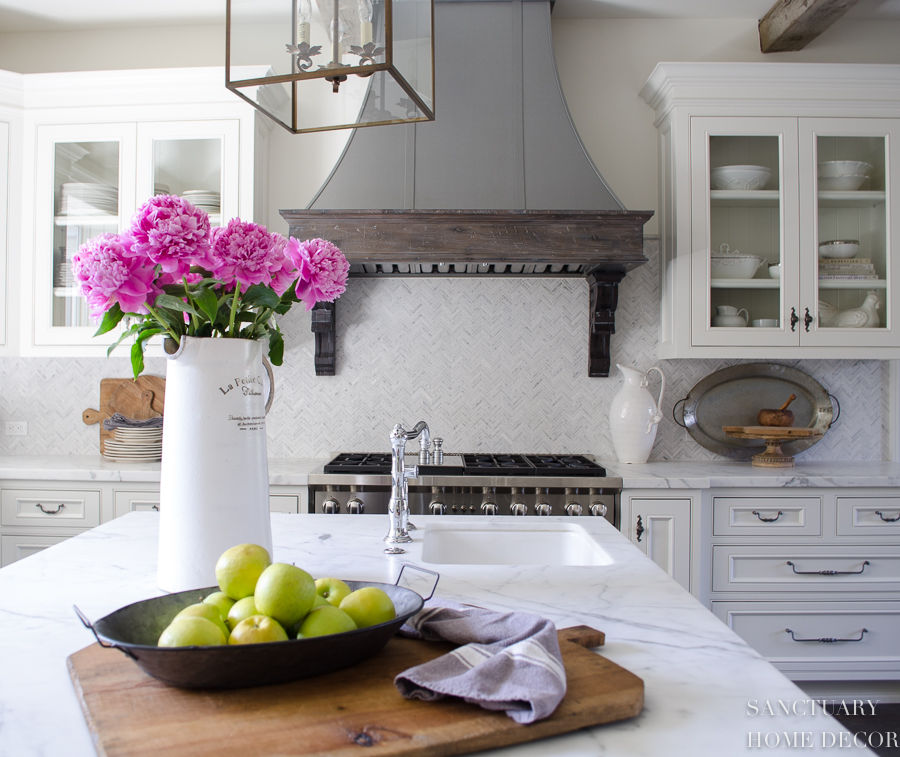 I also have a ton of cutting boards, both wood and marble and use them for any type of cutting, chopping or hot pans or pots. I rarely put anything directly on my counters that might stain or etch them.
3. Does your marble chip, scratch or crack?
I have never had my marble crack in any way. It can definitely scratch more easily than a harder stone, but I have also never had that issue. Sadly I have had a small chip on the edge of my counter, but in all honesty it was my fault. Hitting the edge with a cast iron pan was not a great move. : / Fortunately, I saved the piece that chipped off and my stone installer was able to fix is so that you can not even see where it happened.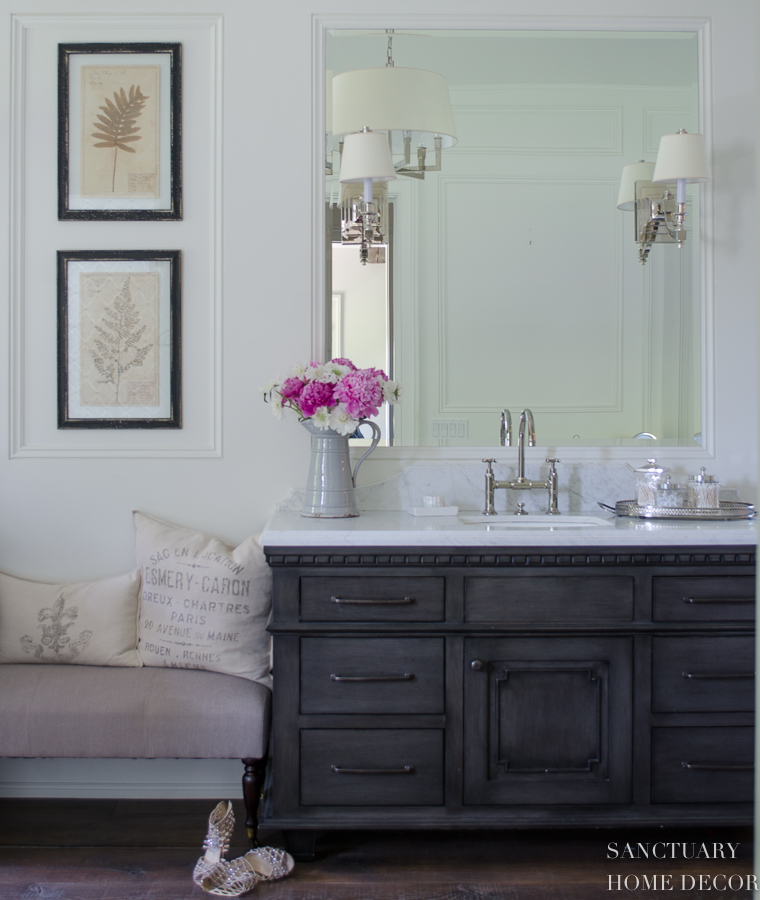 4. Do you seal your marble every year?
I did have my counters professionally sealed when they were first installed. I was told at the time that I should have them sealed yearly, but to be honest, I completely forgot. I imagine that the etching might have been lessened if I had the maintenance done regularly, but I know it would not have stopped the wear and tear completely, so I just let them age naturally.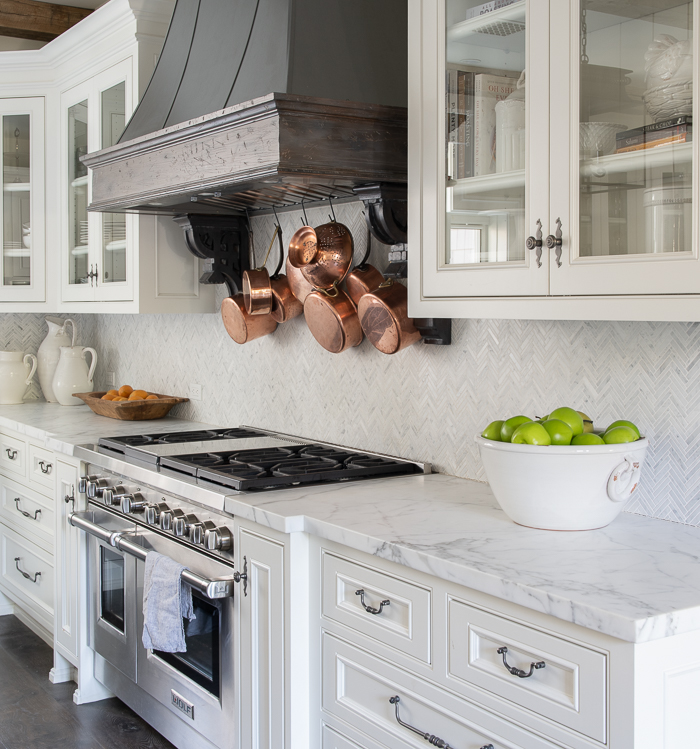 5. What do you use to clean your marble countertops
I have been using the same stone cleaner for several years and I absolutely love it! It is Granite and Stone Disinfecting Cleaner and it has kept my counters sparkling clean. I either use the wipes or the spray with a dry cloth. I use this product on all of my natural stone in the house and have had great results. It also has a nice fresh scent!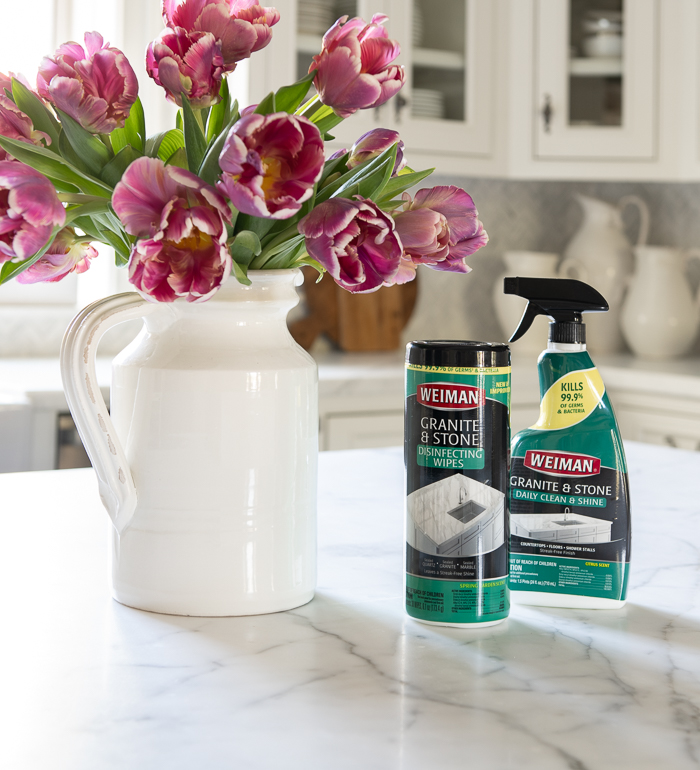 If you speak to natural stone professionals, they will likely tell you to use a mild soap mixed with water, but my experience with marble countertops has been that it does not get my counters as clean as the Weiman products.
So, if you are considering marble counters in your kitchen or bath, I hope this helps you make a decision. It is not for everyone. If you want perfect counters that do not etch or scratch, I would not suggest marble. But, if you love the look of marble, do not be afraid of getting them…my experience with marble countertops has been nothing but positive!
Have a great day!


Below are affiliate links to some of the products pictured in my kitchens. If you have any questions about anything you see here, please don't hesitate to contact me!