How to Host a Mother's Day Brunch
Mother's Day holds a special place in my heart for many reasons. I shared my journey to motherhood a few years ago, and it is still one of my favorite posts. This year I am looking forward to hosting a little brunch for my Mom, sister, and a few other important mamas that I know. The name of the game for me when it comes to hosting on Mother's Day is to keep it simple, so today I thought I would share a few ideas for how to host a Mother's Day brunch that is beautiful and most of all EASY!
This post contains affiliate links.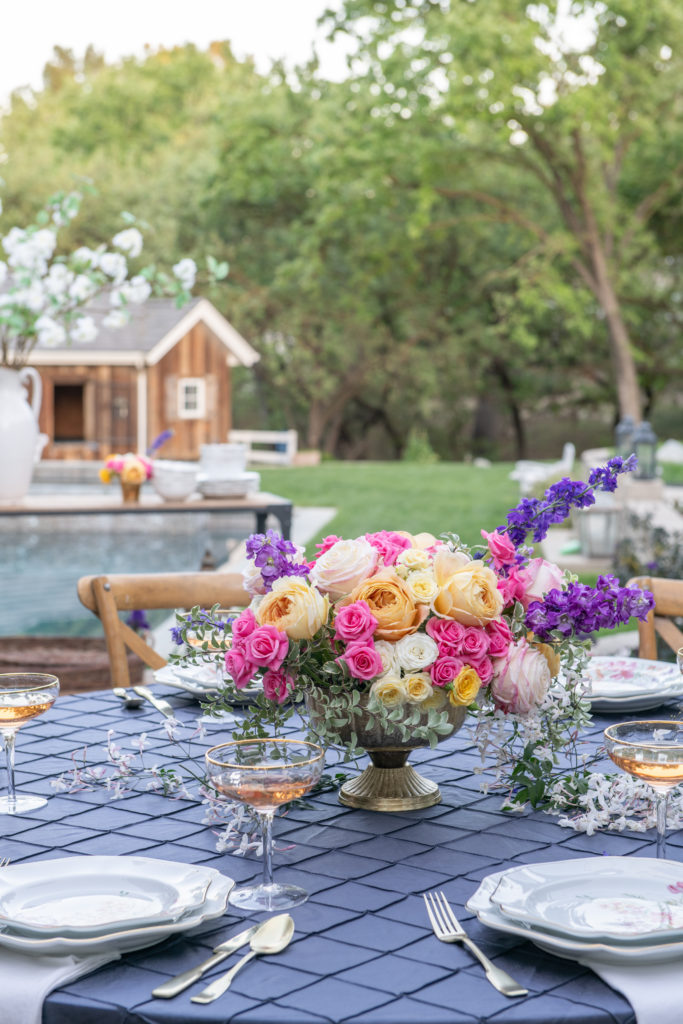 KEEP THE MENU SIMPLE
When it comes to the menu for Mother's Day, I want it to be simple, so I don't have to spend the whole morning cooking, but I also want the food to be yummy. (After all, I'm also a mom and want to enjoy the day!😉) I've found that the best way to achieve both is to make just 2 or 3 delicious things including some items that can be made the day before and poped in the oven.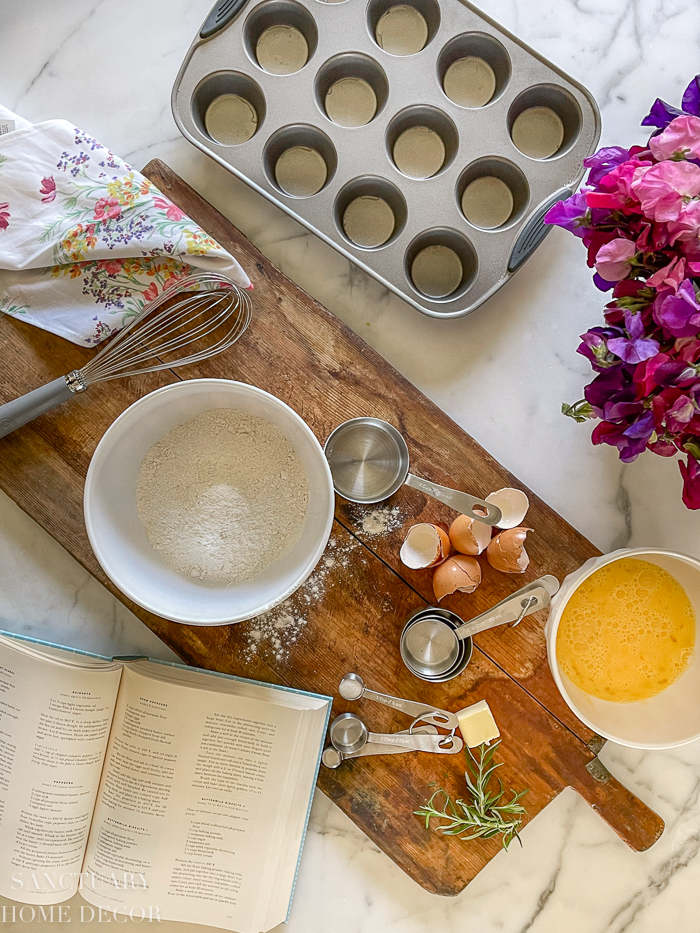 This year my brunch menu will include a cheesy potato, bacon and egg casserole, fresh fruit and warm from the oven popovers with an assortment of jams. I love this menu because I can prepare the casserole the night before and just bake it in the morning. I can also prepare the fruit in advance and put it on a serving platter in the morning.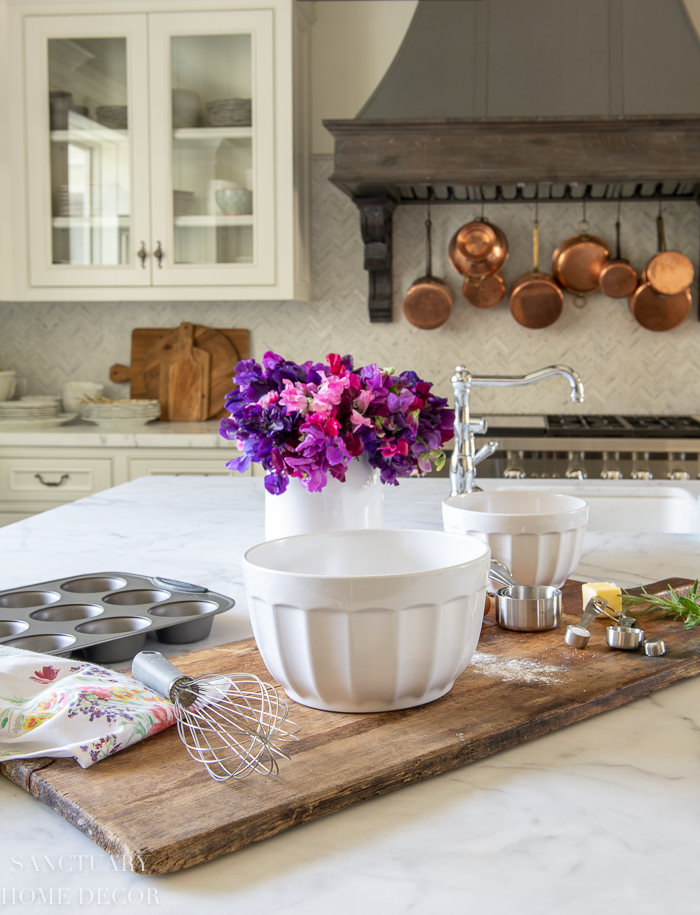 The final step is to make the popovers right before serving. This popover recipe is so easy and only uses 4 ingredients! I am fairly obsessed with these light and fluffy creations that taste so delicious with fresh jam or even a chocolaty sweet filling! The key to making them extra big is to use a popover pan, but they are equally delicious as petit little popovers made in a cupcake pan.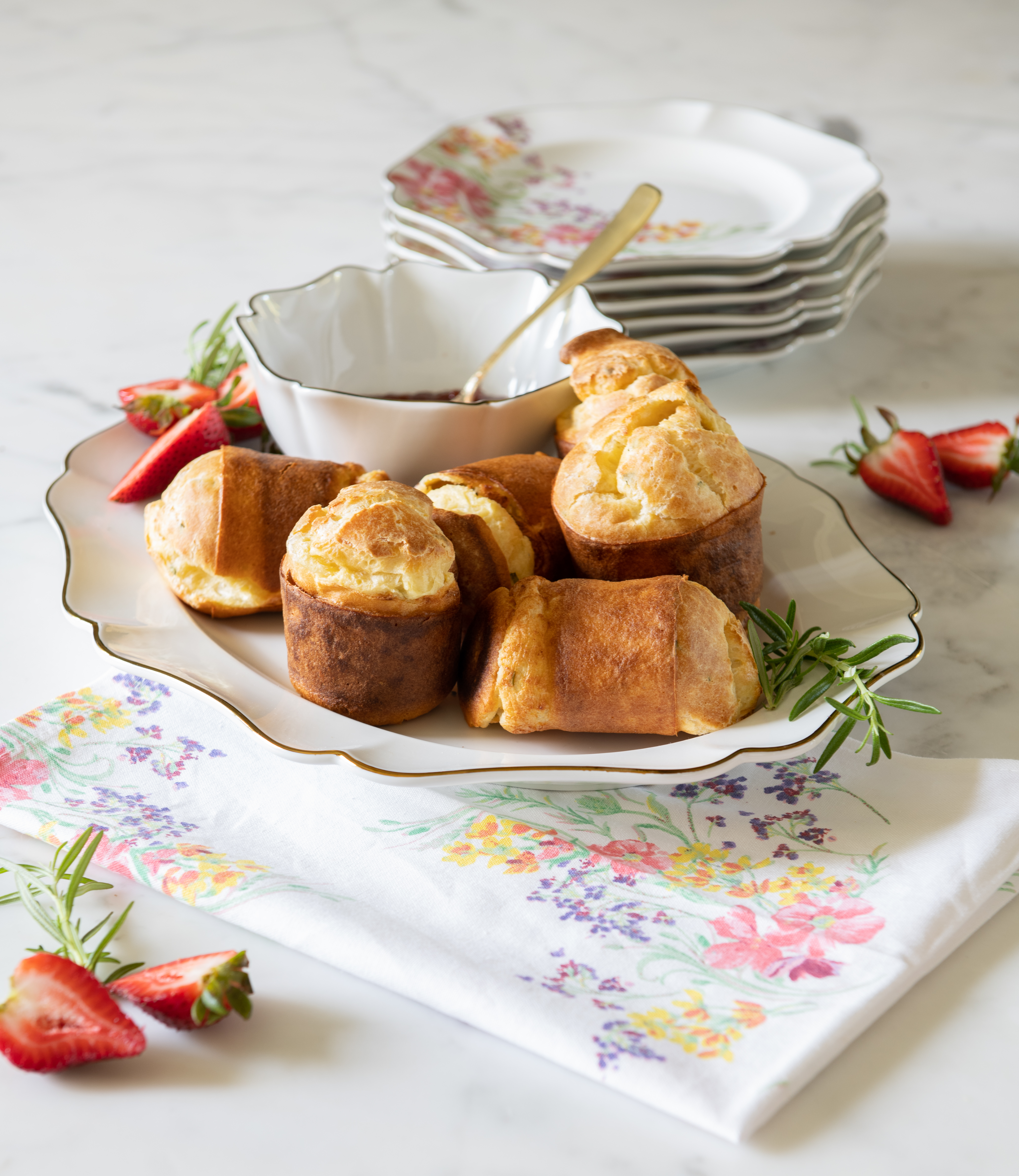 CHOOSE A BEAUTIFUL LOCATION
One of the best ways to make a simple gathering memorable is to choose a beautiful location. Consider setting a table under a tree in the yard or place a picnic blanket on the lawn with oversized pillows.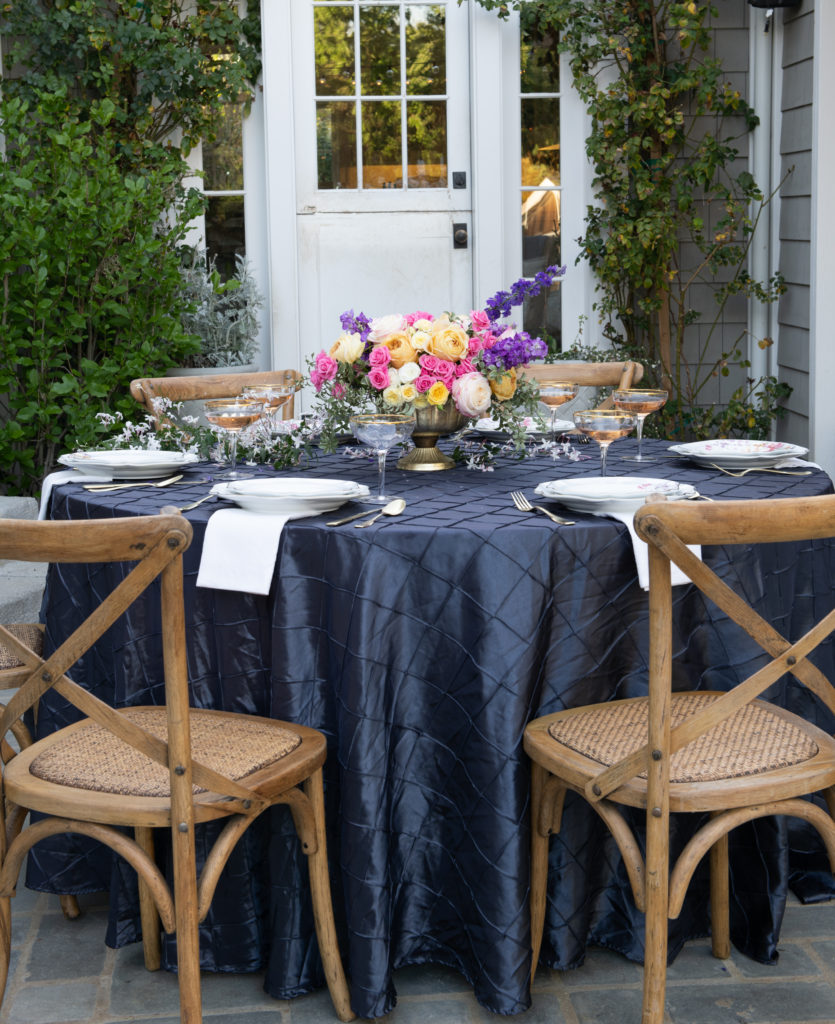 One of the things I love most is when my guests are surprised by an unexpected table set in a new area. This round table sits outside our kitchen and is typically used for casual bbq dinners, but with a beautiful table cloth and some formal dinnerware, it is transformed for Mother's Day.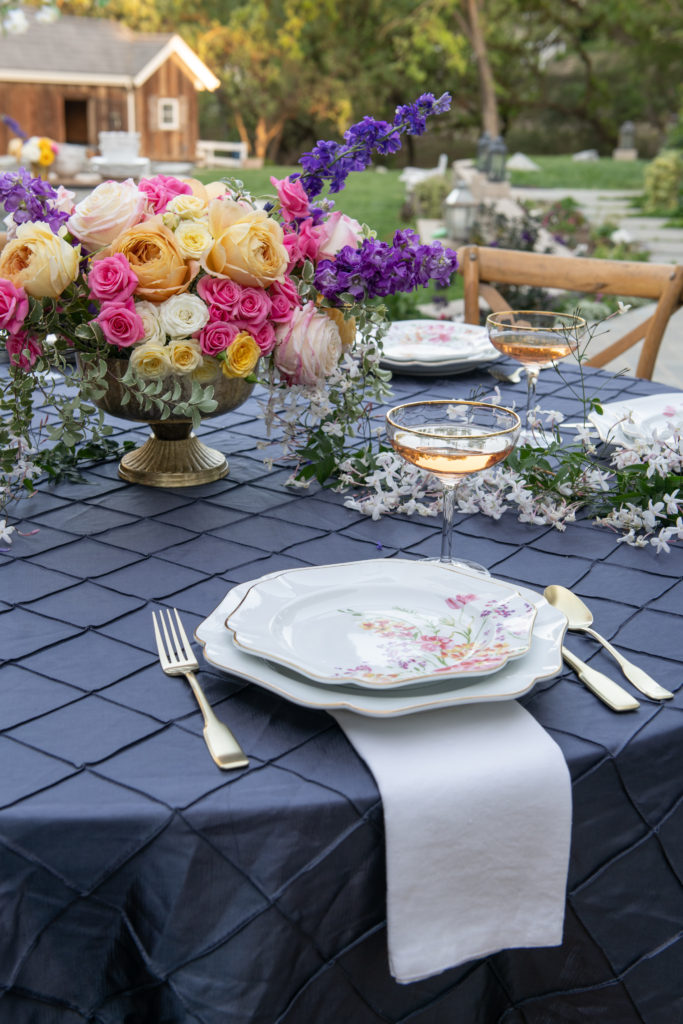 USE THE "GOOD" CHINA
Whether you are in the dining room or on a picnic blanket, I think Mother's Day is worth getting out the "good china". There is something so lovely about the special touch of setting a beautiful table with pretty dishware and glasses.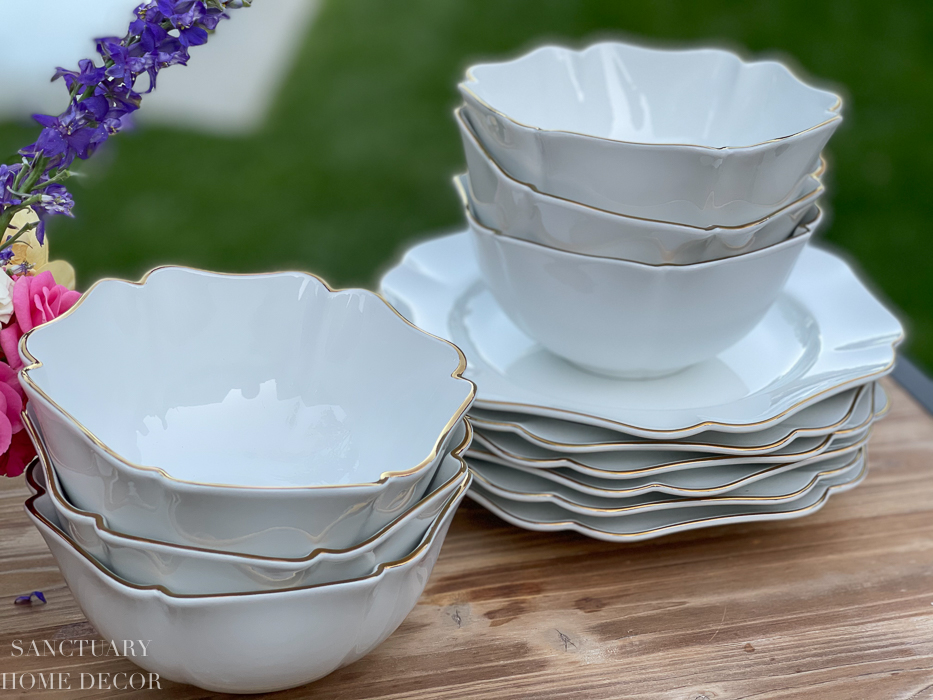 On this table, I used a simple white dinner plate topped with a gorgeous floral salad plate from the Martha Stewart collection for Macy's.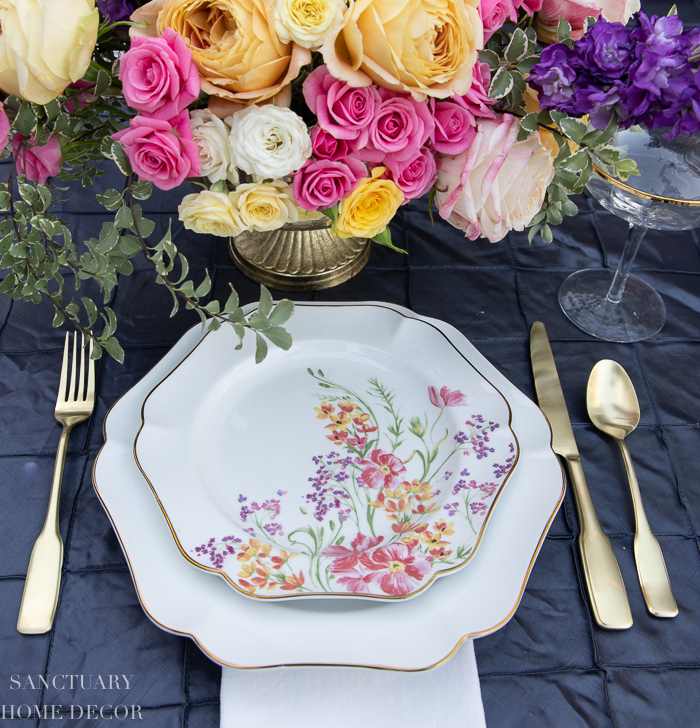 I also used beautiful champagne flatware and some charming gold-rimmed coupe glasses so I could serve something sparkling with brunch!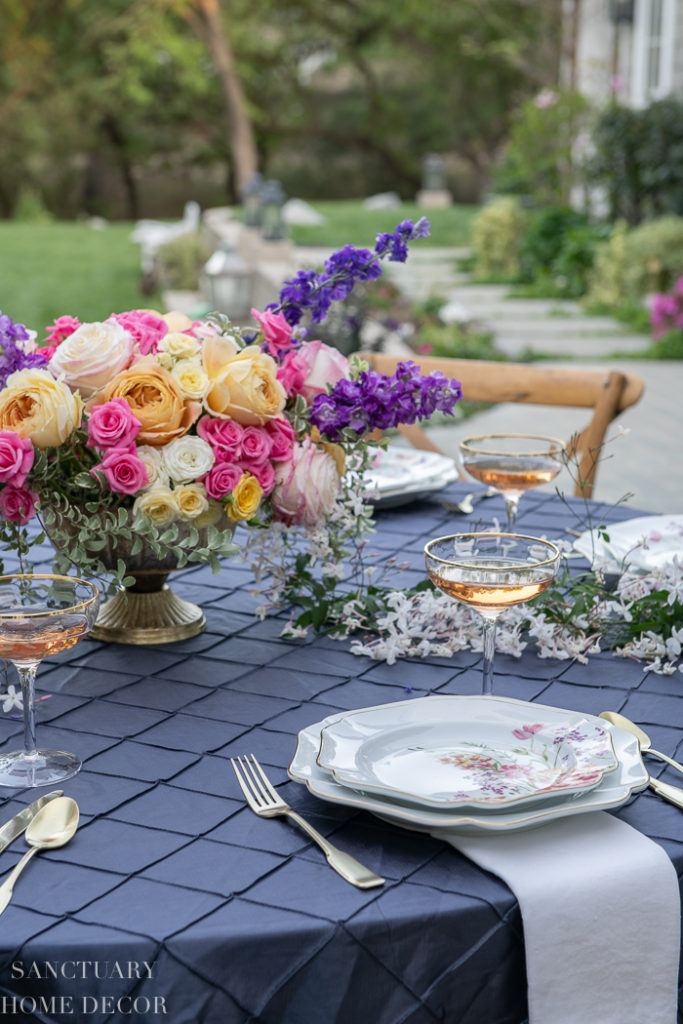 FLOWERS, ALWAYS FLOWERS
If you have been following me for any time now, you know how much I adore flowers, so of course my table settings always include a floral element. I took inspiration from those pretty floral plates and made a centerpiece for this table using the same colors. Garden roses, foraged greenery and some sprigs of larkspur in a vintage style compote pulled this whole look together. And just for good measure, I added a trail of jasmine that was blooming in our yard and let it spill over the side of the table.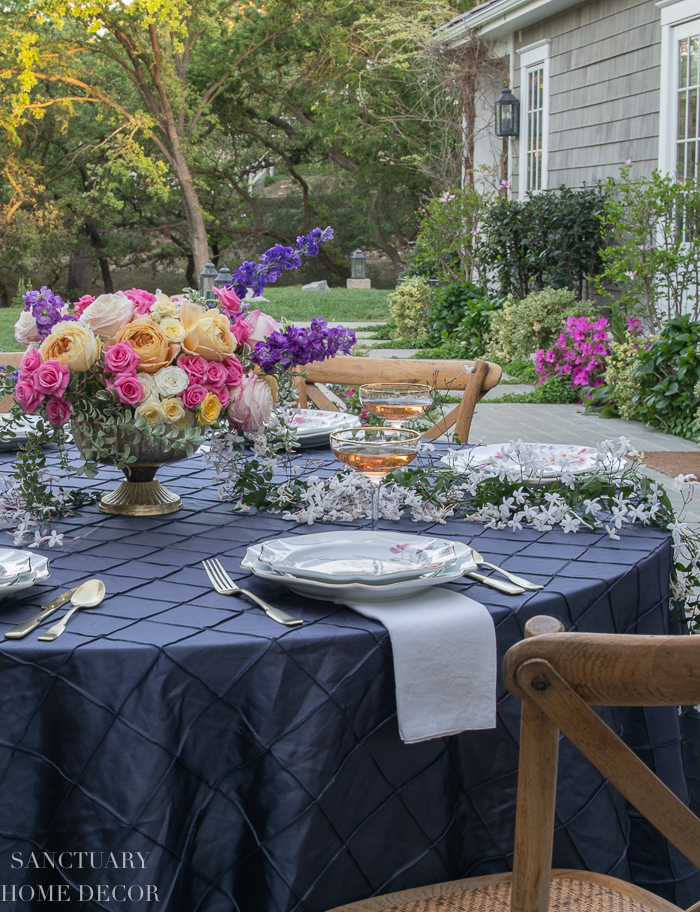 Even on a picnic blanket, fresh flowers add a special touch. You can see How to Style A Picnic on a recent blog post.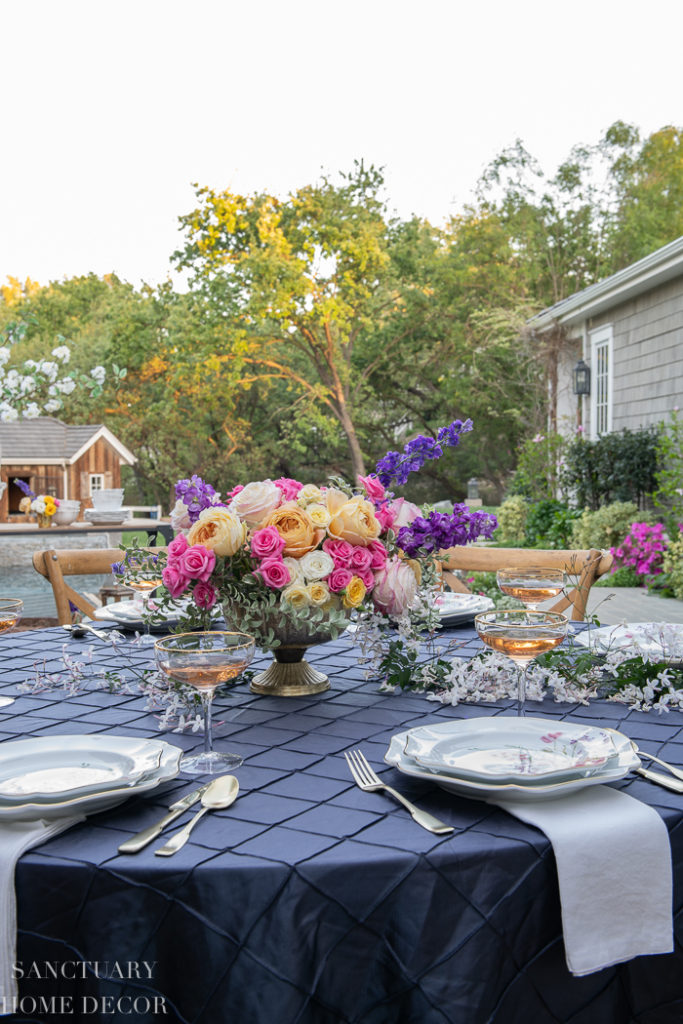 I hope this gives you a few ideas about how to host a Mother's Day brunch that is easy and beautiful. Most of all, if you are a Mom, I hope you are celebrated on Mother's Day and every day!