How to Set a Stunning Holiday Table
There are few things I enjoy more then thoughtfully setting a beautiful table to enjoy a meal with my friends and family. I believe that a well dressed table sets the tone for the gathering and the holiday season is the perfect time to go all out when setting a table, so today I'm sharing some easy ideas on how to set a stunning holiday table for your next gathering.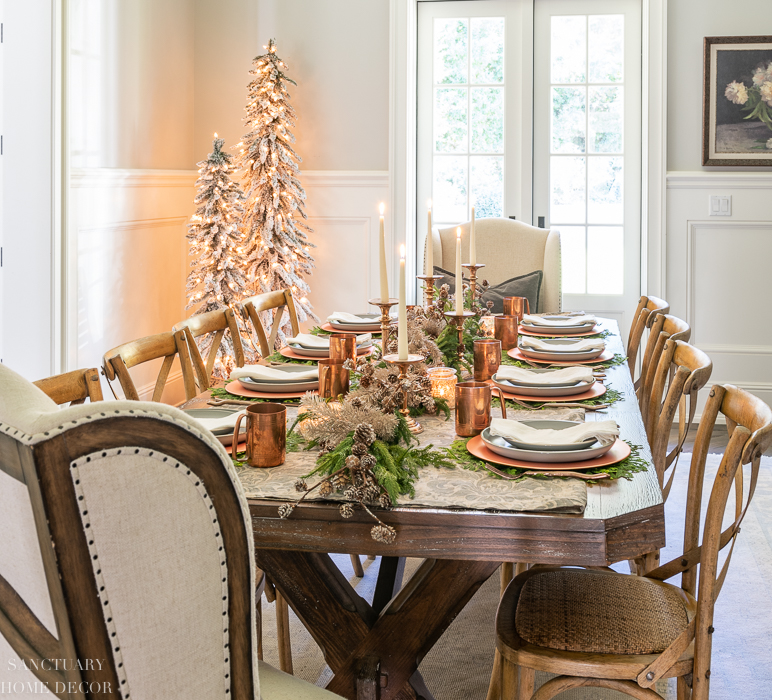 HOLIDAY TABLE CHECKLIST
START WITH A NEUTRAL TABLE CLOTH OR RUNNER
CREATE A LOW GARLAND USING SEVERAL ELEMENTS
LAYER PLACE SETTINGS WITH SEVERAL COLORS
ADD AN INTERESTING CUP OR GLASS
MIX METALS AND ADD CANDLES FOR A SPECIAL GLOW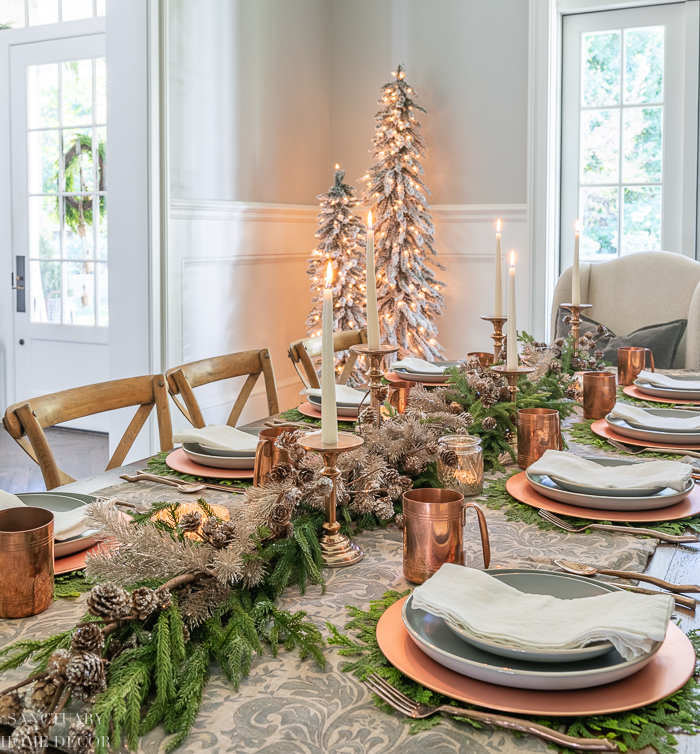 I always start my table settings with a neutral table cloth or runner so that I can build color on top of the base. In this case I chose a patterned table cloth, folded it in half, lengthwise and created a wide table runner.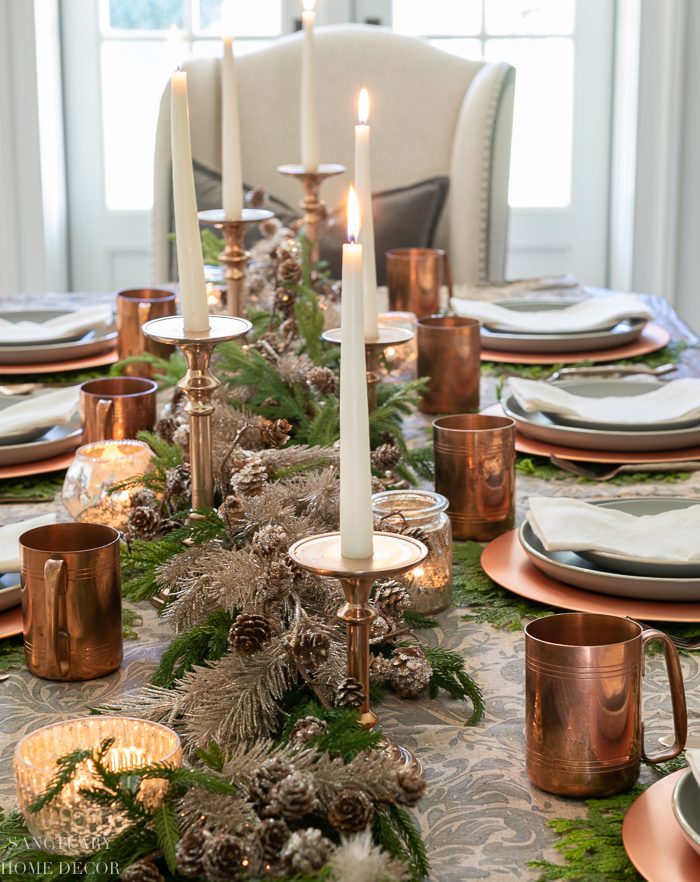 For the next layer, I added two lengths of faux norfolk pine garland down the center of the table. I then placed frosted pine garland and mini pinecone garland on top, wevaing it in between the Norfolk garland along the way.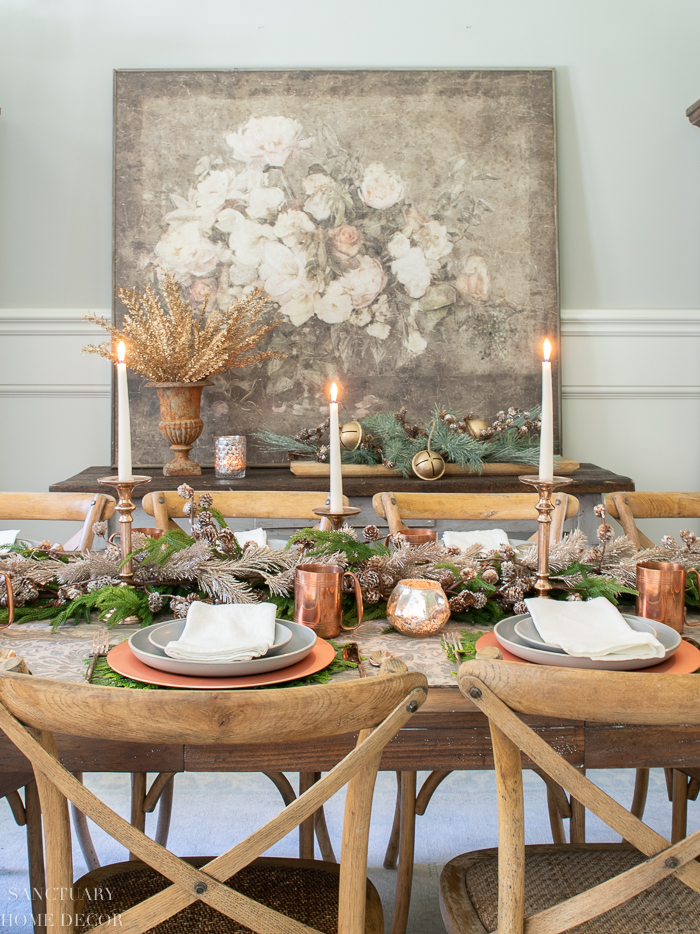 To complete the centerpiece, I placed tall copper candlestick along the length of the table and also included mercury glass votives sprinkled throughout. This created a warm glow and also allowed guests to see across the table.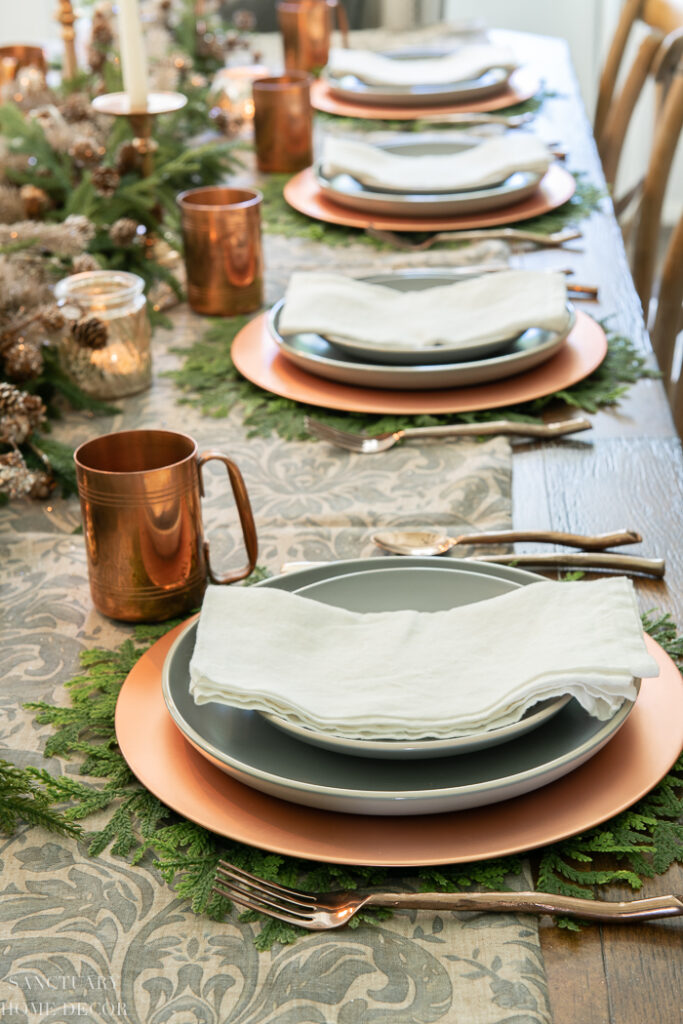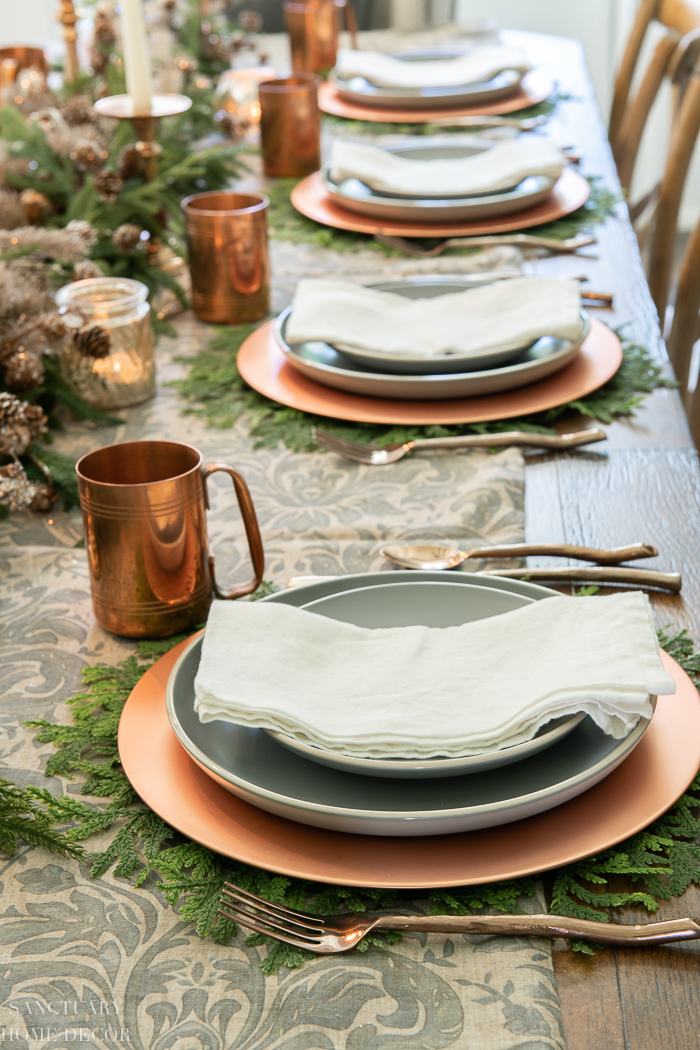 For the placesettings, I started with a faux pine "placemat" to add a pop of green to the setting. I topped it with a bright copper charger and then added gray stoneware plates. Rose gold flatware and a casual white linen napkin completed the look.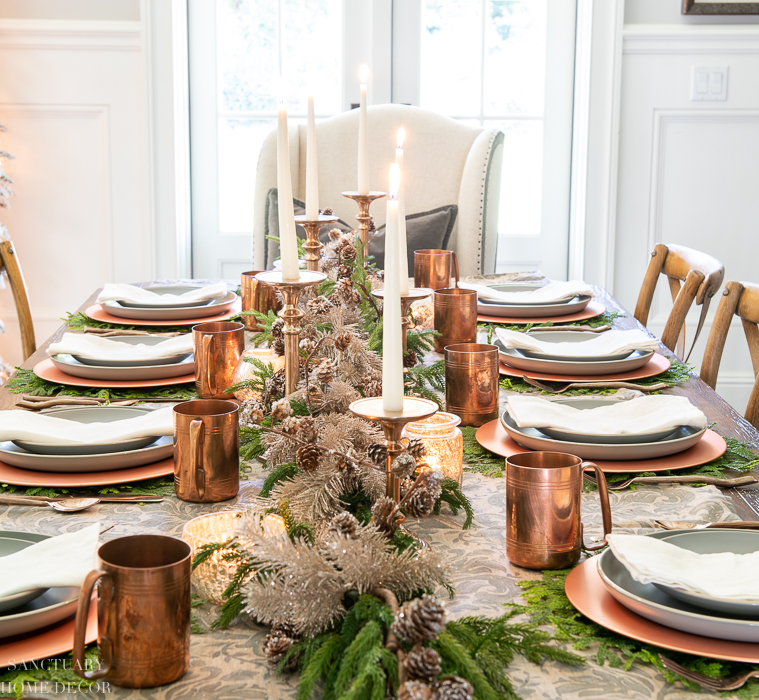 And for an extra stunning touch, I decided to use copper mugs as water "glasses" . Why not get out the rarely used dishware for a special occasion!?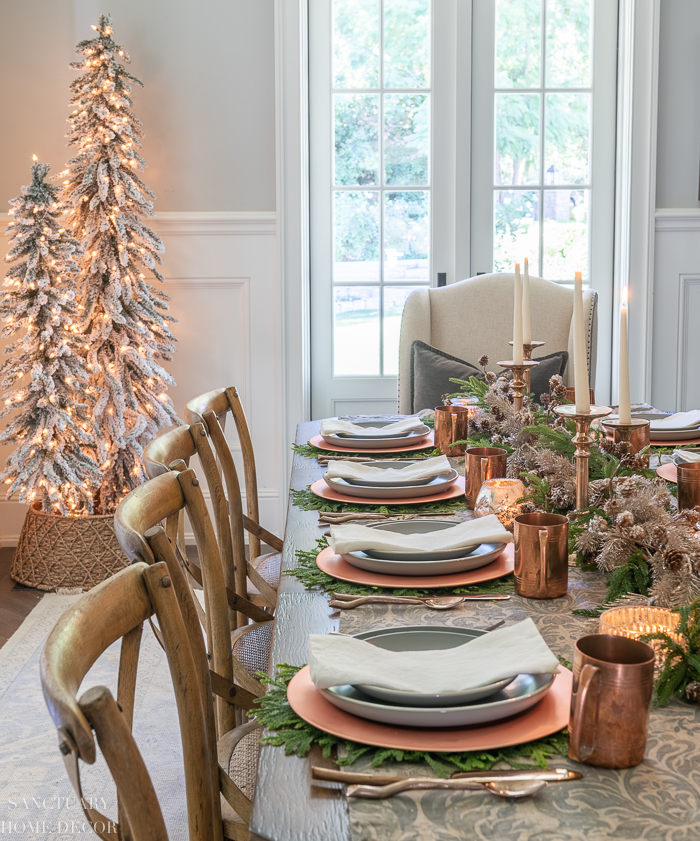 And that was how easy it was to set a stunning holiday table! I hope this helps you to create a table that your guests will love in the coming season.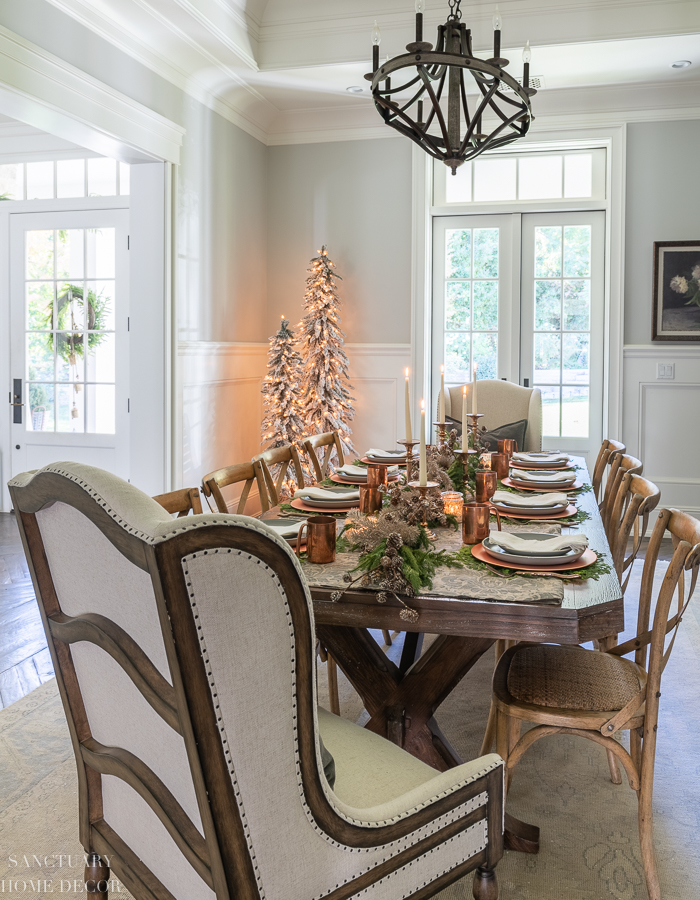 I also hope that no matter the table you sit at, you are able to enjoy the warmth of family and friends gathered together for the holidays!