Where to Buy the Most Realistic Fake Flowers
I never thought I would say this, but I use fake flowers ALL THE TIME in my home decor. Several years ago, I didn't own a single artificial flower and I spent a fortune on fresh flowers each week. Don't get me wrong, I always prefer fresh to faux, BUT it's not easy or affordable to have beautiful fresh flowers in the house all the time, especially in the colder months. Over the past two years I have developed a beautiful collection of realistic fake flowers that I use over and over each season to fill my home with gorgeous color and today I'm sharing my favorite sources for faux flowers with you!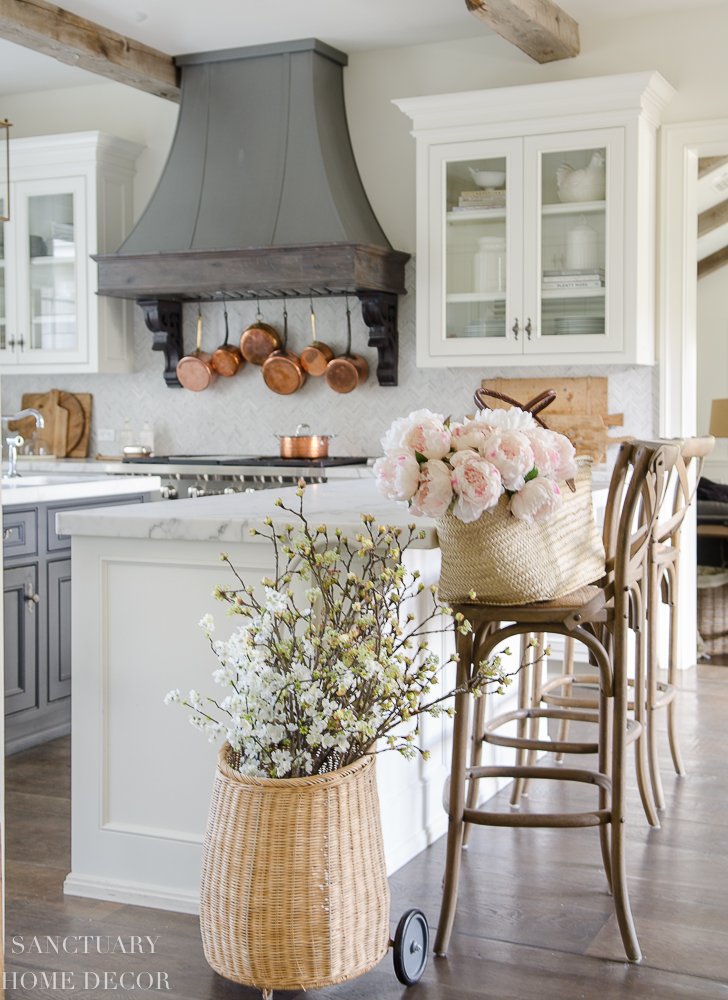 In the often colorless days of winter, a pop of color in the house is a welcome sight. My absolute favorite flower is a peony, and whether real or faux I am happy to have them in any room. Let's be honest though, not all fake flowers are created equal. I have seen some truly awful artificial blooms that I would not use in my home, but the quality and price point of many fake flowers has vastly improved in the past several years and often it it hard to tell if they are real or faux.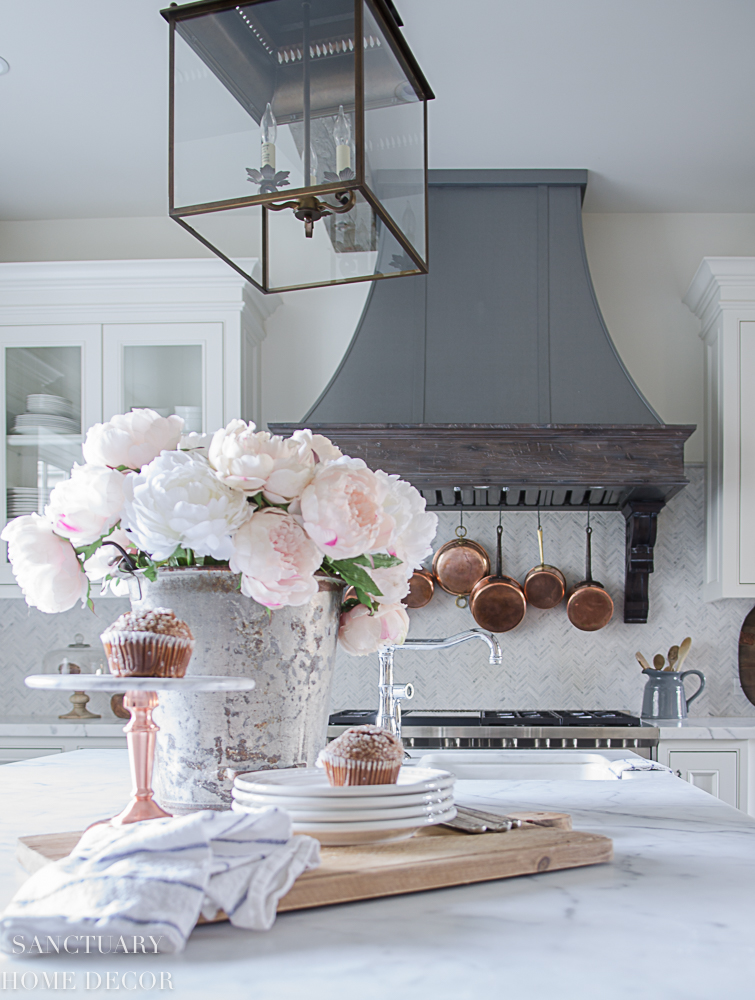 THE MOST REALISTIC FAKE PEONIES
Below are affiliate links for the most realistic fake peonies I have found. While the prices vary, they are all super beautiful and realistic looking.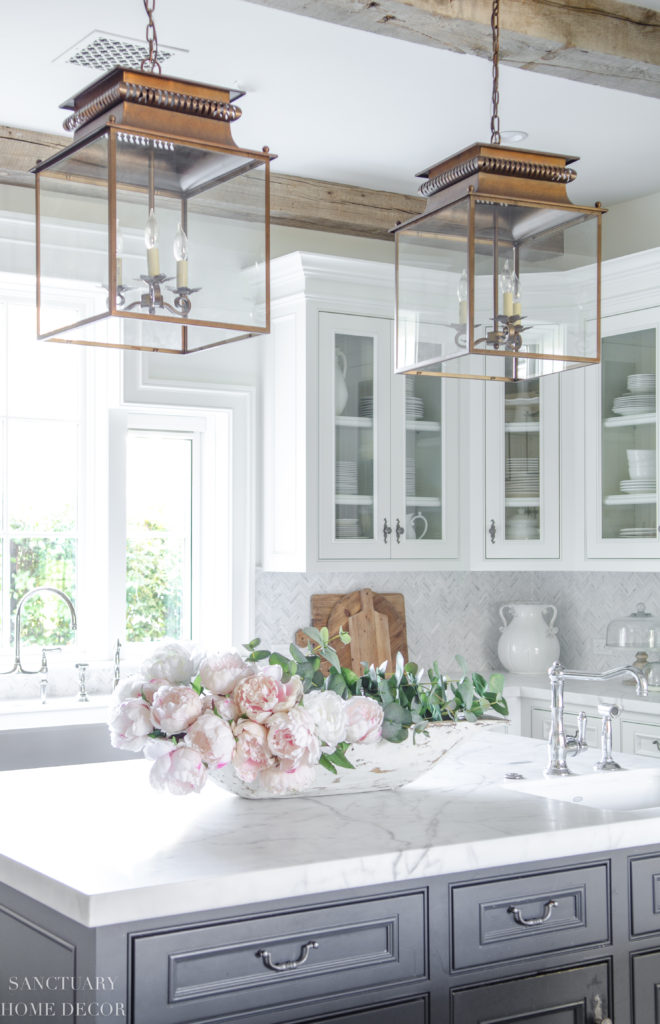 One way I have found to make realistic fake flowers look beautiful is to use a single variety of flower an an arrangement. Faux peonies mixed with artificial eucalyptus are simple and easy to add to a dough bowl and look pretty for weeks.
See how I style my dough bowls for every season by clicking HERE.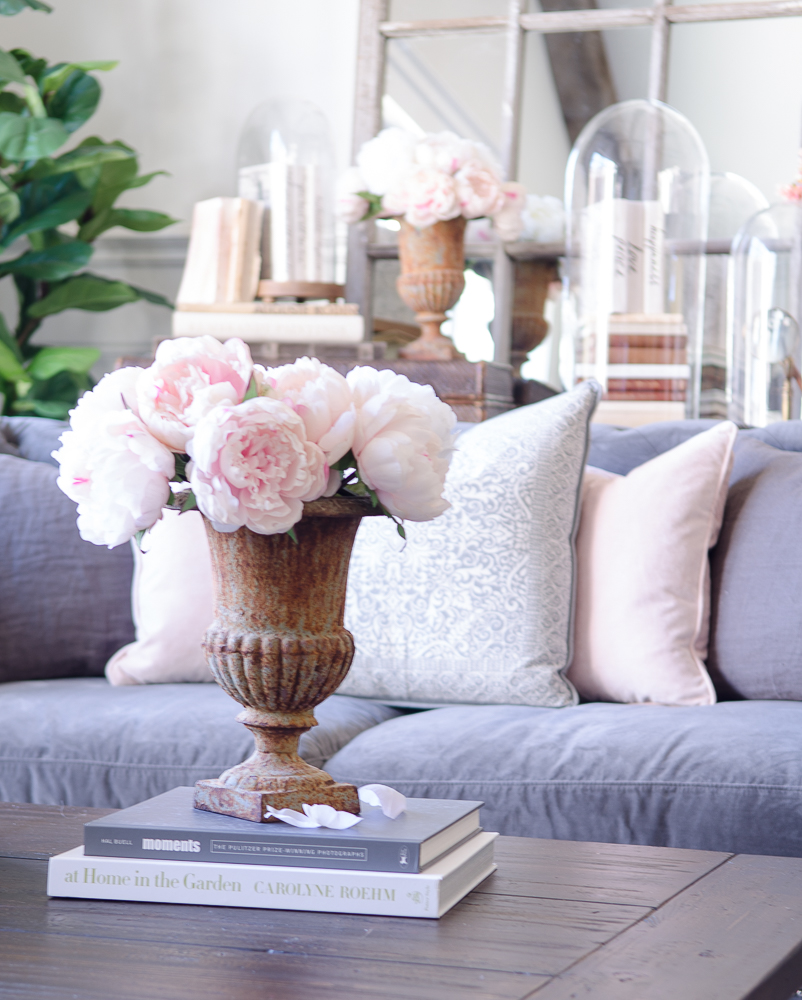 THE MOST REALISTIC CHERRY BLOSSOMS AND BRANCHES
I love my faux cherry blossoms and use them from late winter through early fall. I also use many varieties of faux branches to fill in large empty spaces.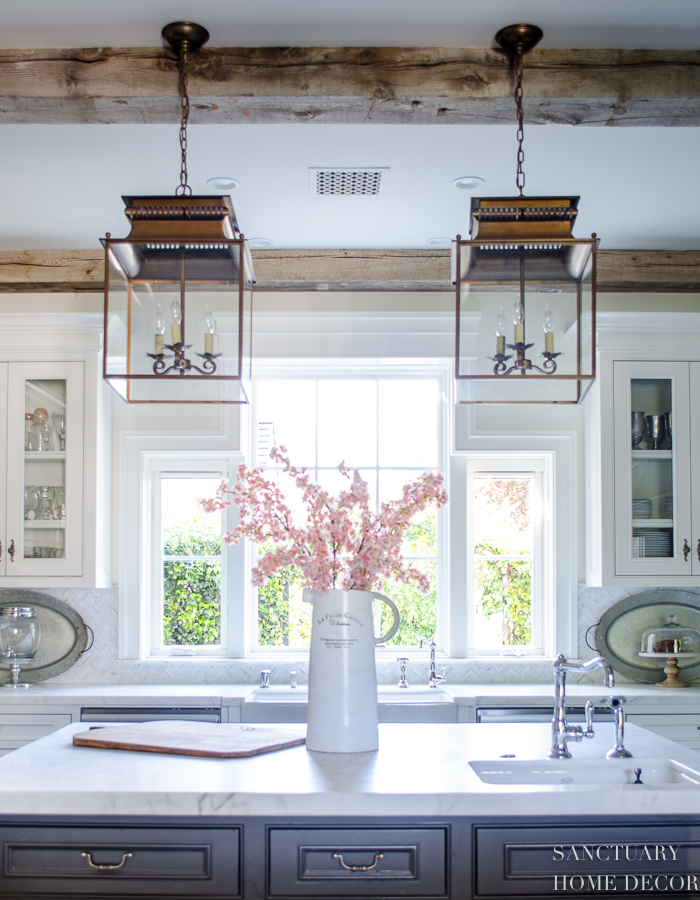 Below are affiliate links to my favorite cherry blossoms and other branches.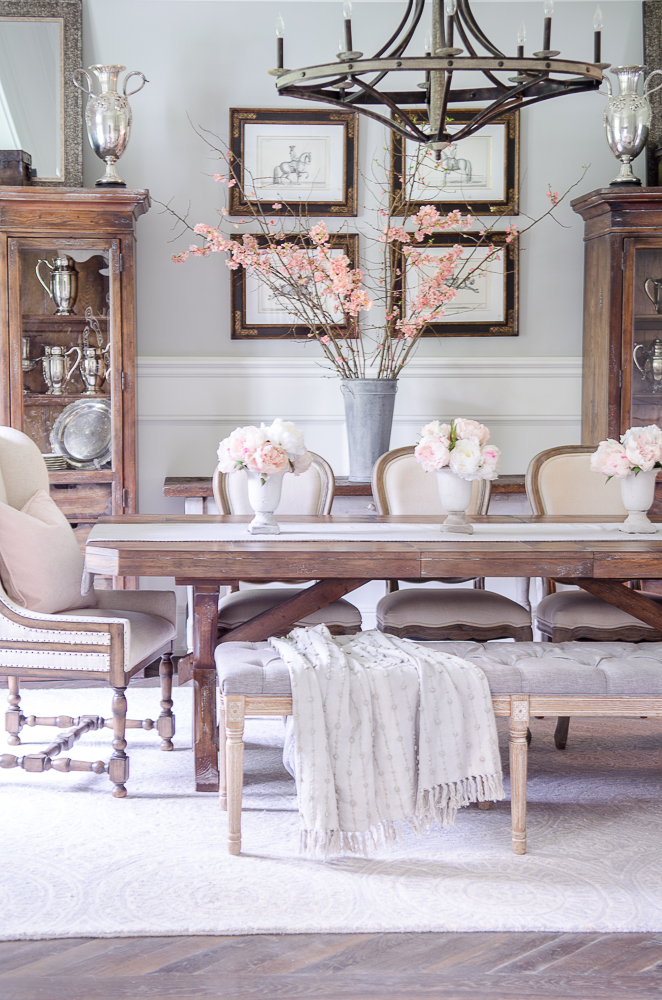 THE MOST REALISTIC TREES AND GREENERY
Along with fake flowers, I also use faux greenery in every season. I wish I had a green thumb and could keep live plants growing beautifully, but that is not one of my talents, so I look for realistic artificial trees and greenery to add to my decor.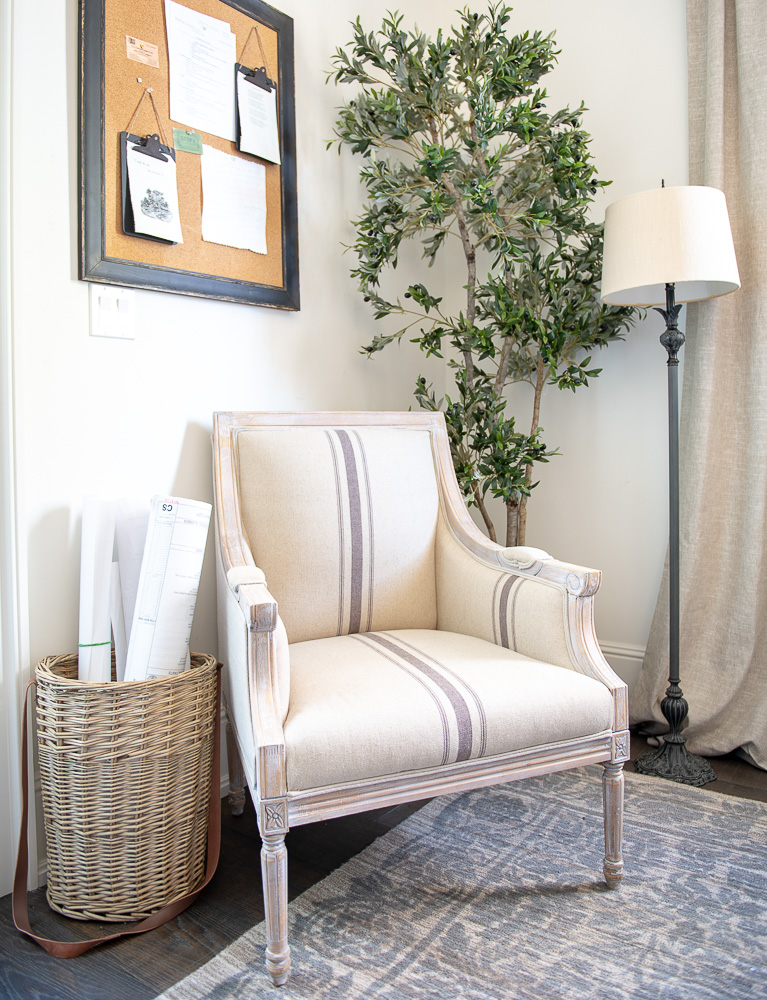 Below are links to some beautiful greenery that I use in every season throughout my home. The larger trees are often a bit of an investment, but they last for years and are great quality. (plus I don't feel terrible about killing a live plant!)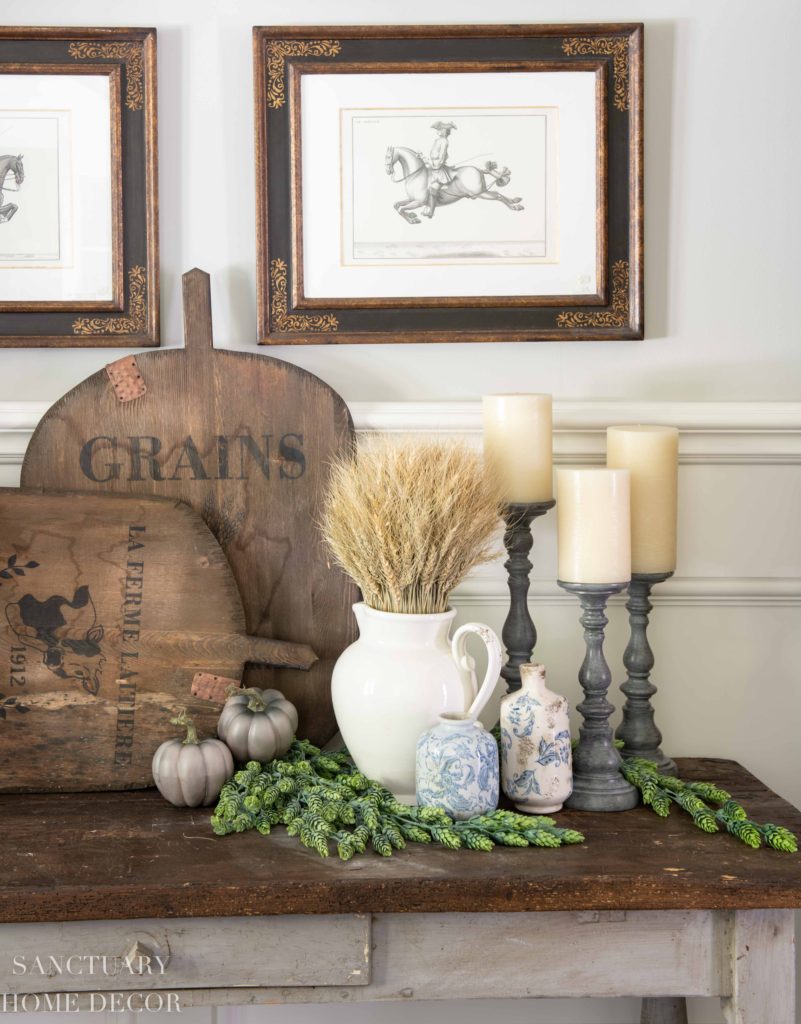 A little splash of greenery adds a pretty touch to a simple vignette.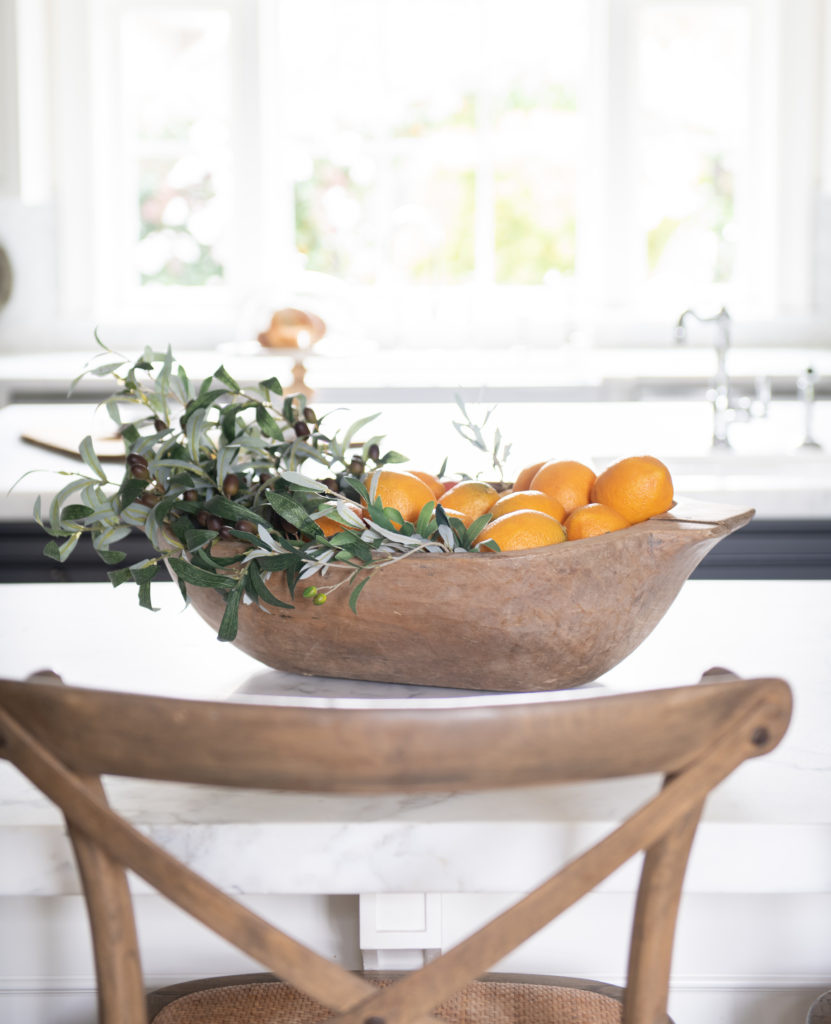 I hope this gives you some good sources for realistic fake flower shopping at affordable prices. I am always on the lookout for new places to get faux flowers and will update this post as I find them!
You can also see how I use faux flowers and greenery to get through winter by clicking HERE.
Have a beautiful day!



Pin this image to your Pinterest account to come back to this post later!