How to Decorate with Faux Flowers and Greenery to Get Through Winter
How are you guys doing this winter? Are the dreary days getting you down? Well, I may have a solution! Add some color and brightness to your world with flowers and greenery. I know it's difficult to find fresh flowers and greenery this time of year. Even in the warmest climates, variety is limited. So below are tips and sources on how to decorate with faux flowers and greenery to get you through winter.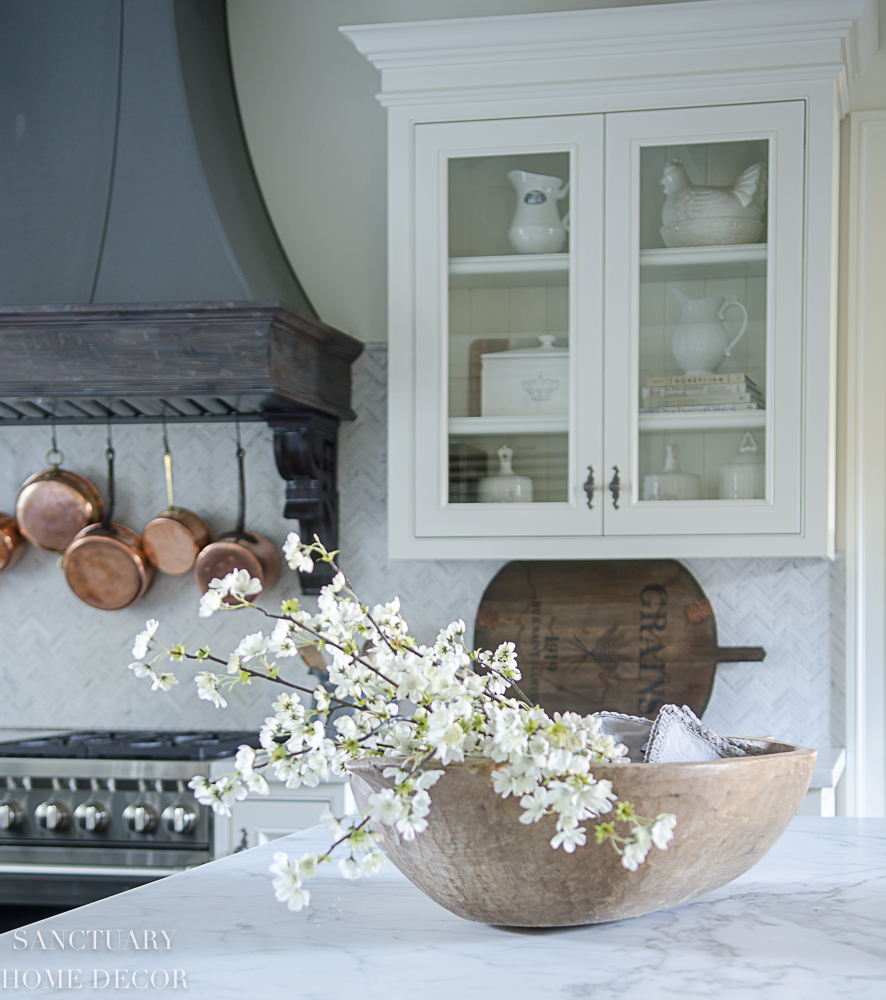 Faux Flowers
Our kitchen seems to be a favorite gathering place throughout the year, but particularly in winter. I always have fresh flowers on my center island, but this time of year there are so few options that I often use my favorite faux flowers and greenery instead.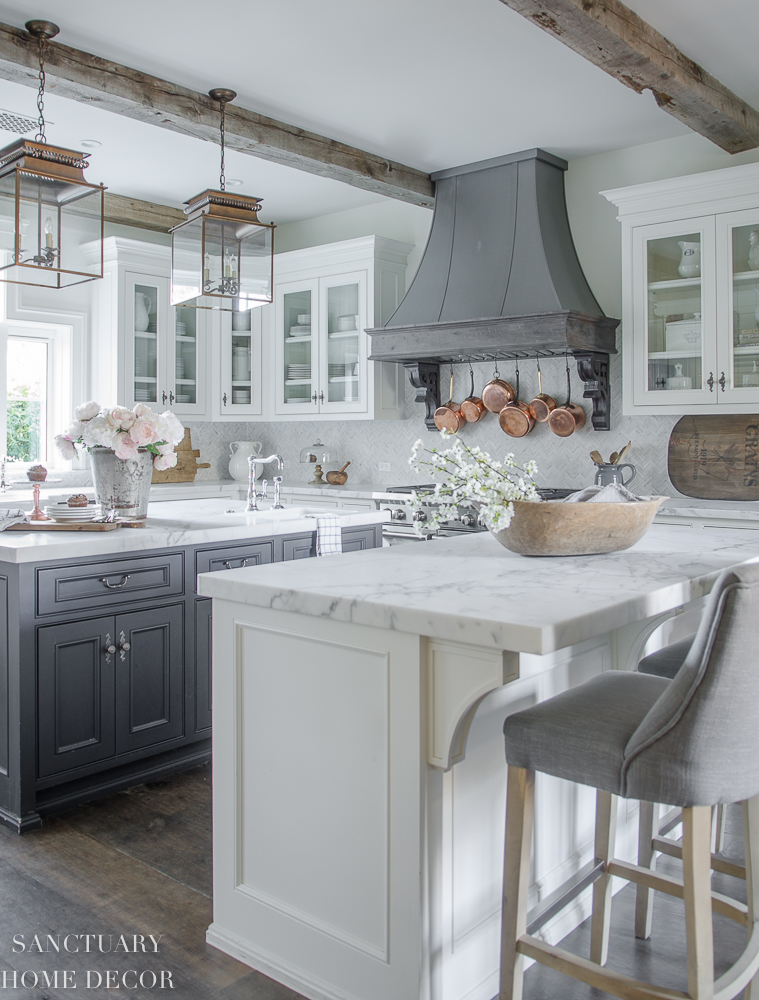 I have gathered a collection of realistic looking pink peonies that I can put into a variety of vases or containers for an instant pop of color and freshness in the kitchen.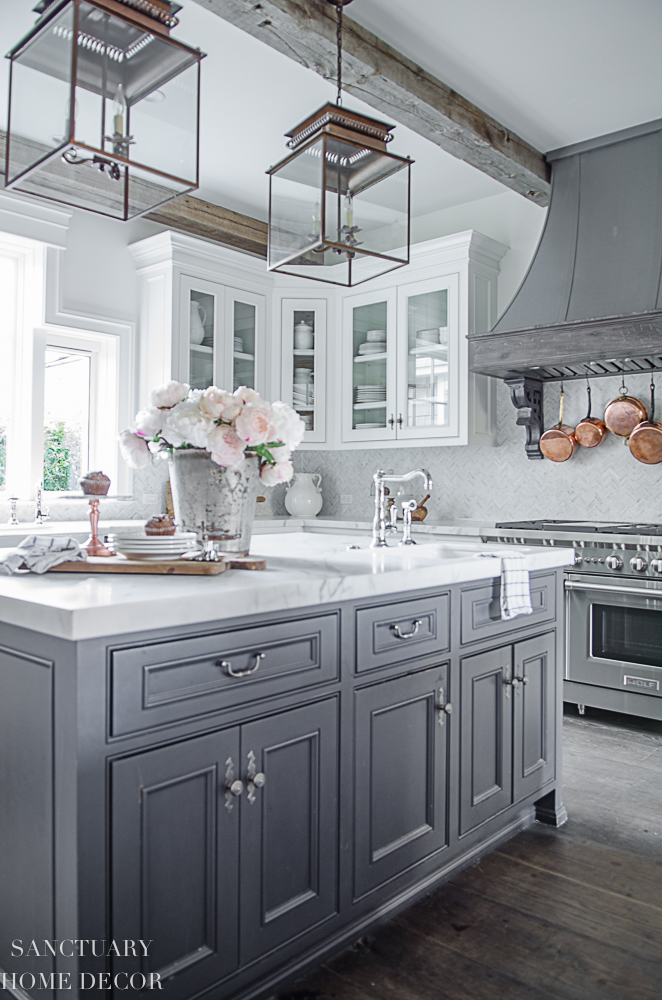 In just minutes these pretty blooms look like an overflowing bucket of spring and unless you touch them you would think they were real.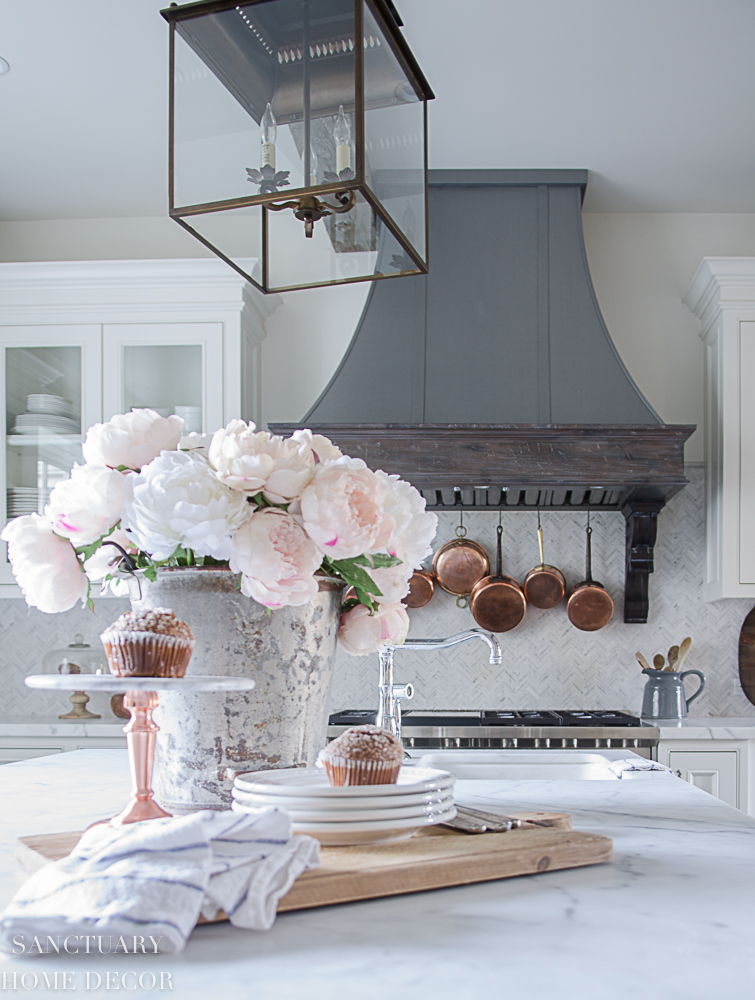 The same is true for my favorite faux cherry blossom branches. These pink blooms make such a beautiful statement on my kitchen counter and add a pop of brightness even on the most dreary day.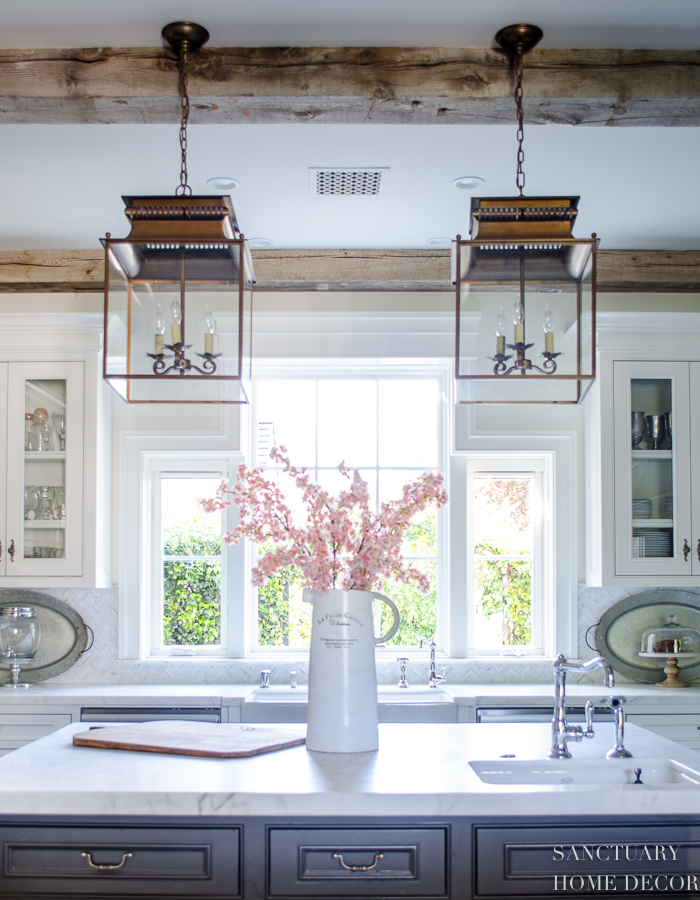 I have also discovered the beauty of faux dogwood branches. I love the way these add a bit of floral beauty but are still neutral. I used these year round when I don't have time to get fresh flowers.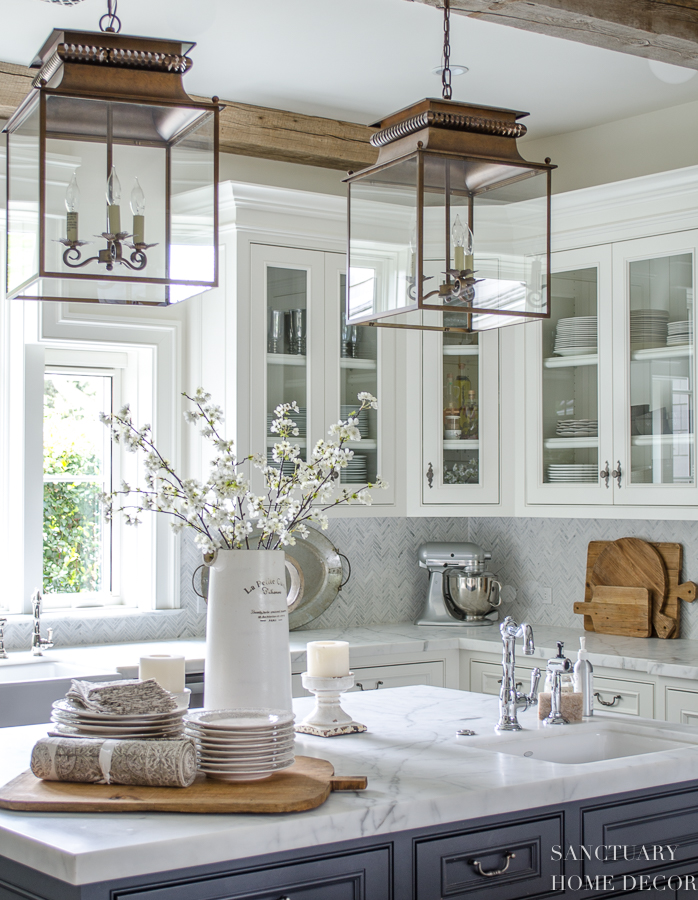 Simple faux branches also work well in bowls or lower containers. In this case, I used one of my favorite dough bowls and just bent the stems and layered them to fit and then added some linen napkins to cover the exposed stems.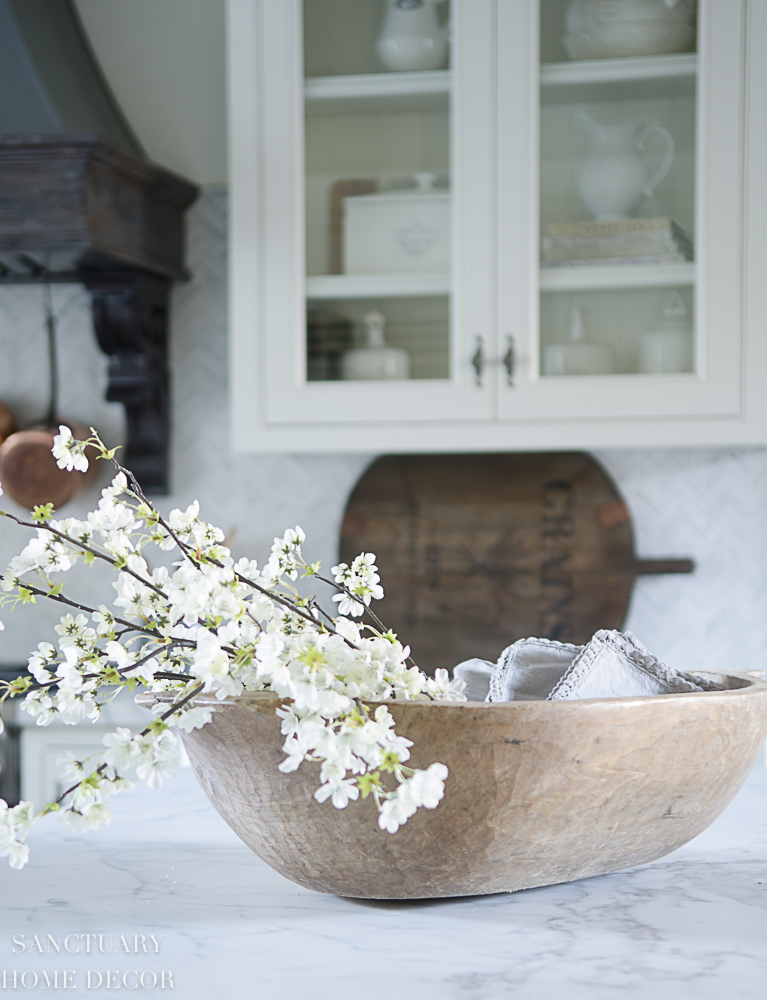 Faux Greenery and Topiaries
As much as I LOVE fresh flowers and floral arranging, I definitely don't have a green thumb. I mean not even a little bit. I always have good intentions, but often forget to water my live plants. (I know it sounds awful, letting those poor plants be thirsty!) So, my solution has been to find great faux greenery to decorate with year round.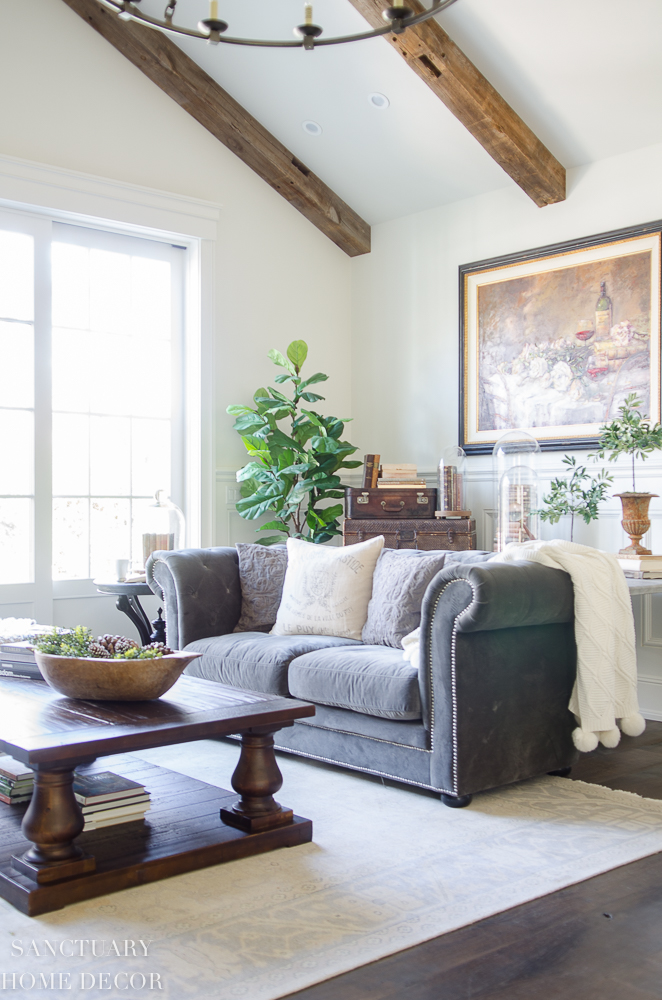 I have discovered that quality faux plants usually look better than live plants and add color and freshness to any space.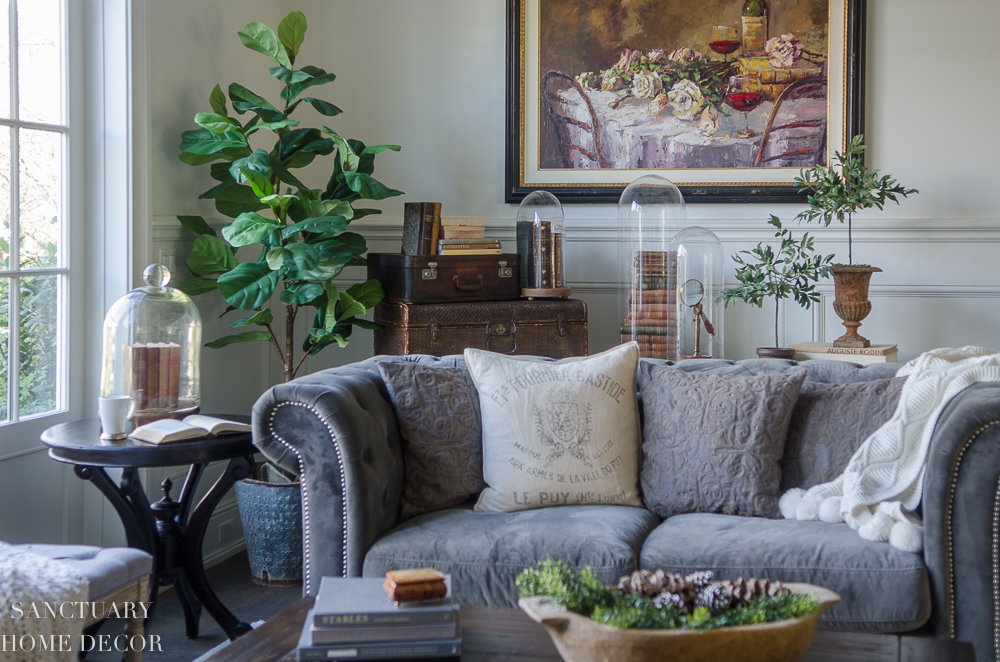 In my current living room I am using a large fiddle leaf fig to fill in the empty corner where my Christmas tree was and a couple of faux miniature olive trees to balance out the accent table behind our couch.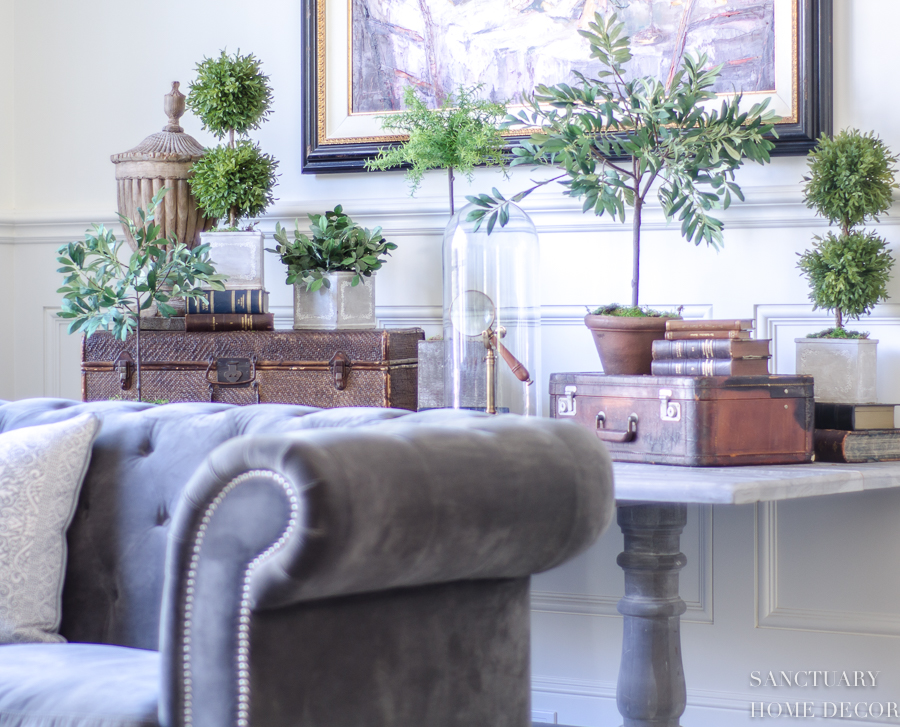 Last year I had a bit of an obsession with topiaries. I used them to create a greenery filled accent table in my living room and dedicated a whole blog post to decorating with faux topiaries. You can read that post HERE.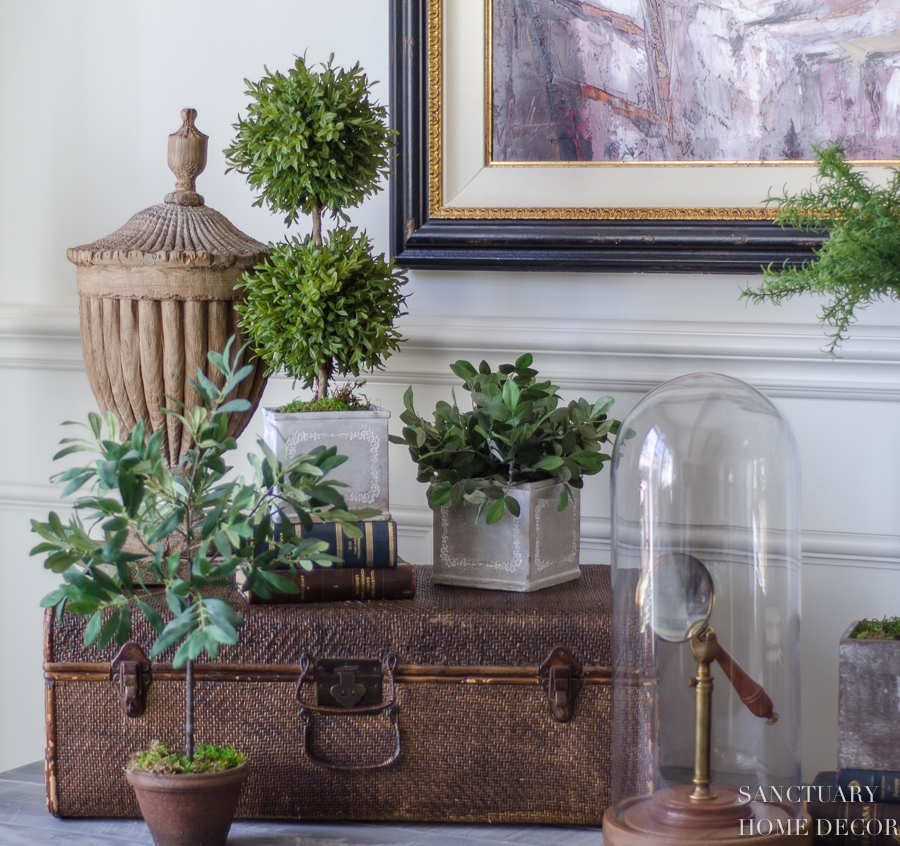 BASKETS OF GREENERY AND BRANCHES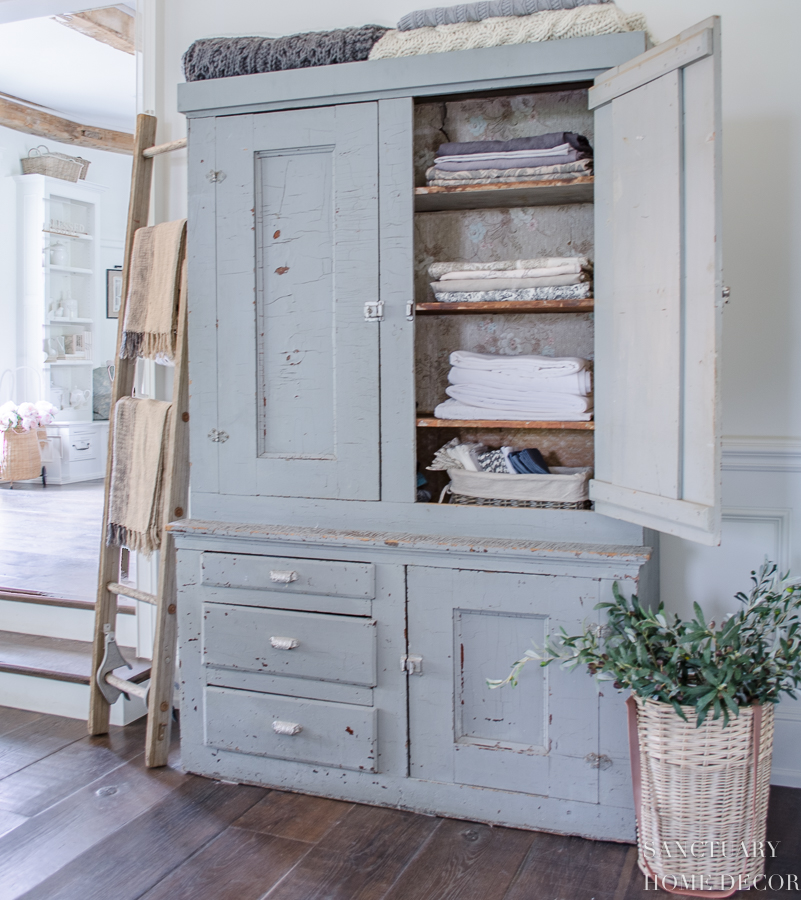 The other place I use faux greenery and branches throughout the year is in large floor baskets. I love the way they add color and texture to a nook or corner.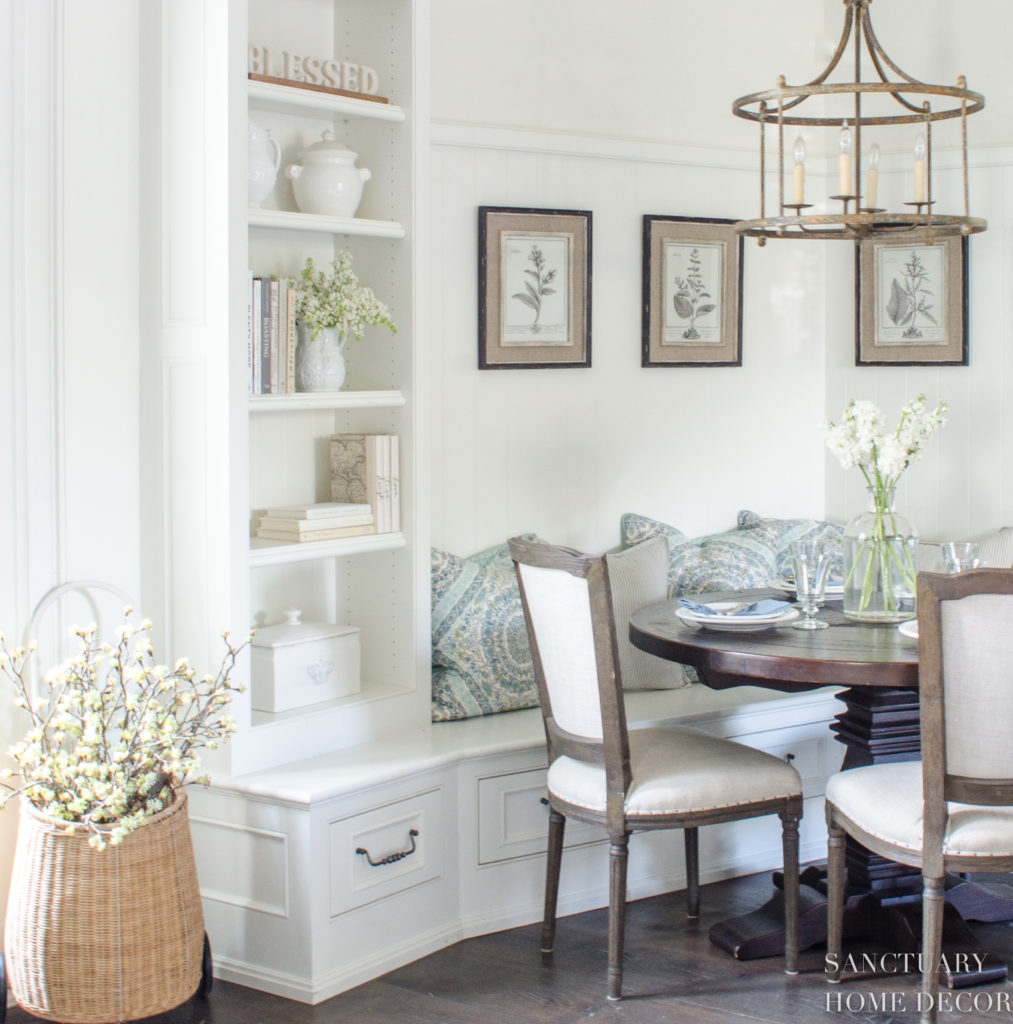 They even work out by our barn!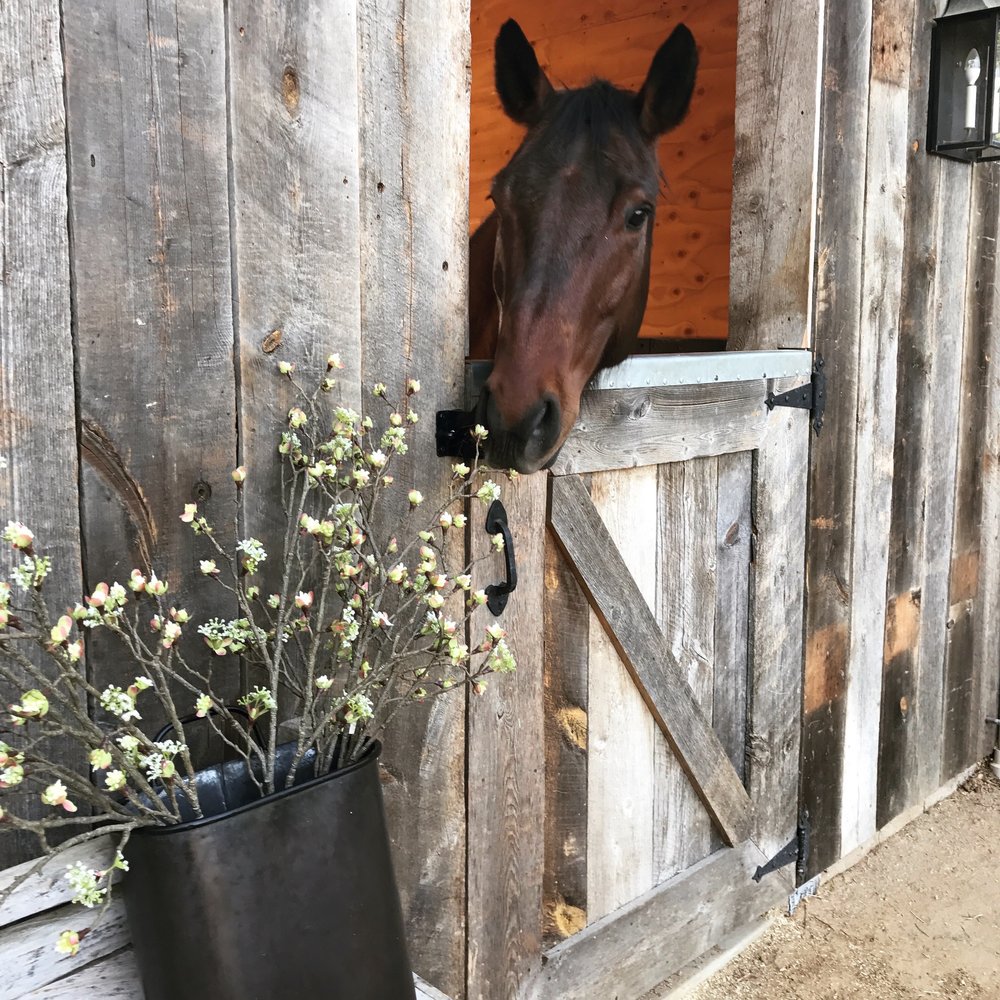 As you can see, I use faux greenery and flowers throughout my home to brighten up a room when fresh flowers are not available. I love how realistic they can look and the fact that they can be used repeatedly. Win-Win! I hope this gives you some ideas about how to decorate with faux flowers and greenery in these winter months to freshen up your house!

*This post contains affiliate links

JUST CLICK ON THE PHOTO TO SHOP