How To Style A Dough Bowl For Every Season
When I don't have time to get fresh flowers, I think a beautiful dough bowl is the perfect seasonal decor vessel. I use them in nearly every room of my home, filled with different elements depending on the season and have found some great options that are not only easy but can be used again and again. Today, I'm sharing how to style a dough bowl for every season to add a bit of beauty ot any room.
WINTER
In winter, I style my dough bowls with shiny ornaments or seasonal greenery and pinecones. This is a great way to add a holiday look to your home using your favorite color palette.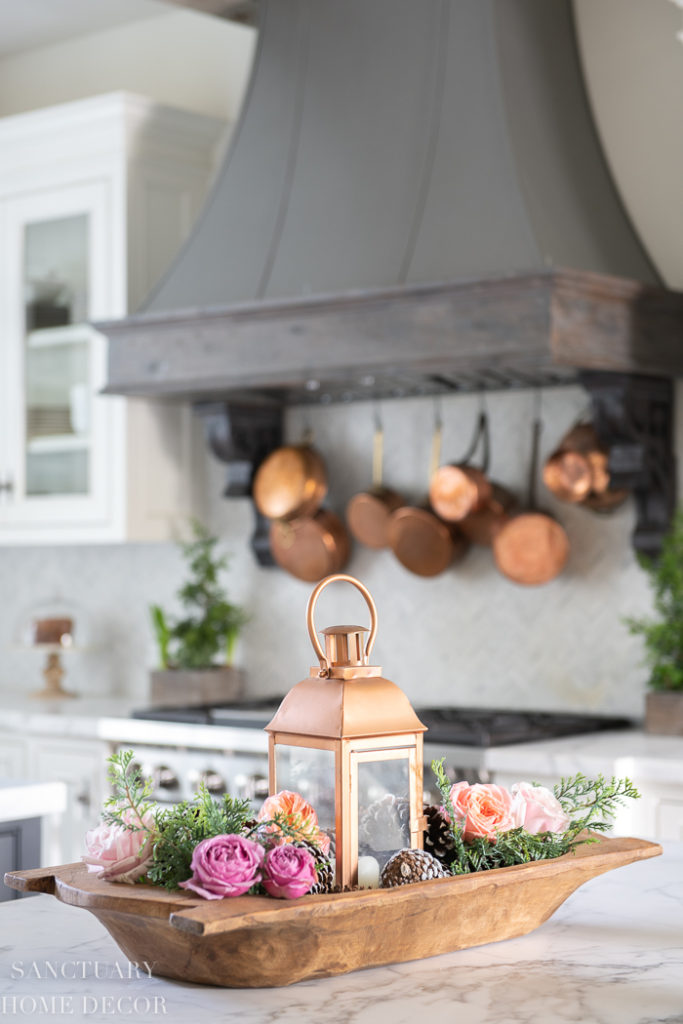 I used a small copper lantern surrounded by faux pine greenery and pinecones in this European style dough bowl. For a pop of color I added fresh roses with the stems in floral water tubes to make them last for days.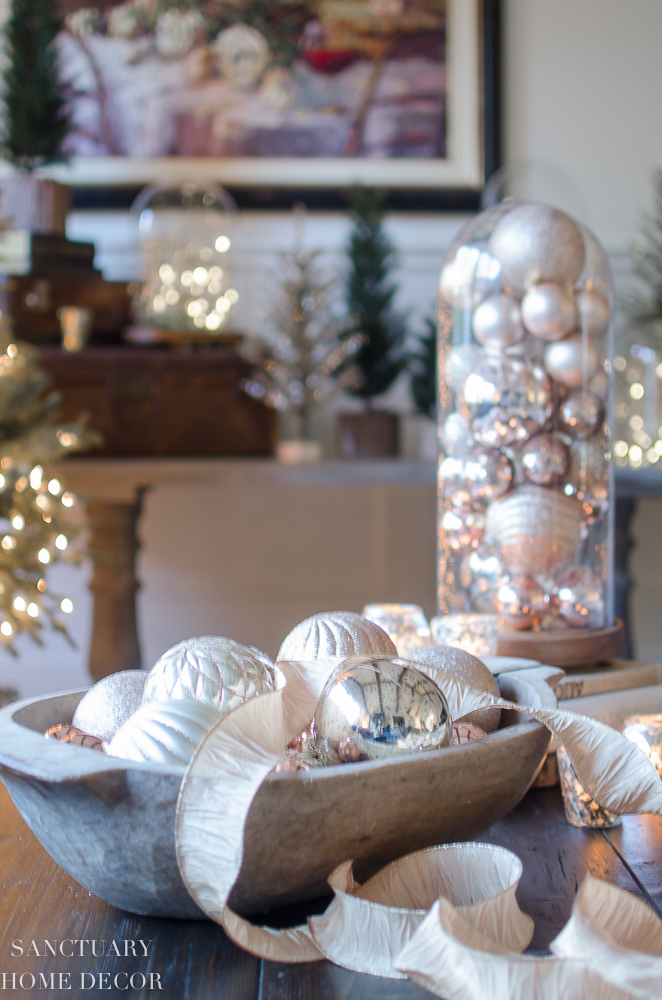 During the holidays, a dough bowl filled with ornaments is the easiest way to make a beautiful statement on a coffee table.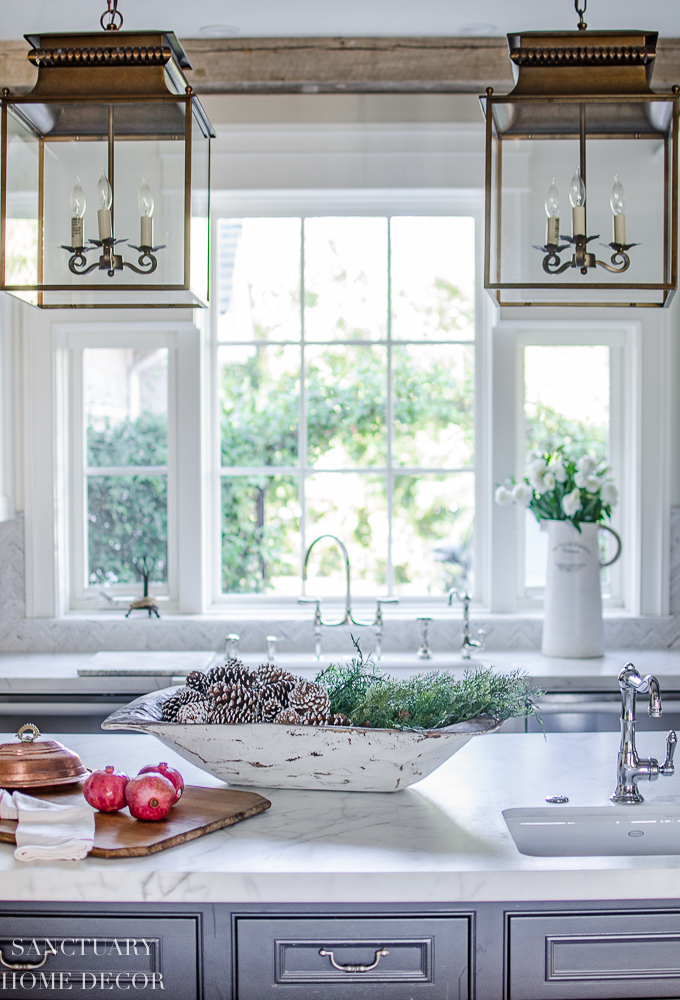 And equally simple is a pretty white dough bowl filled with faux pine greenery and pine cones on the kitchen countertop. All of these take only minutes and are easy to style for the winter season.



SPRING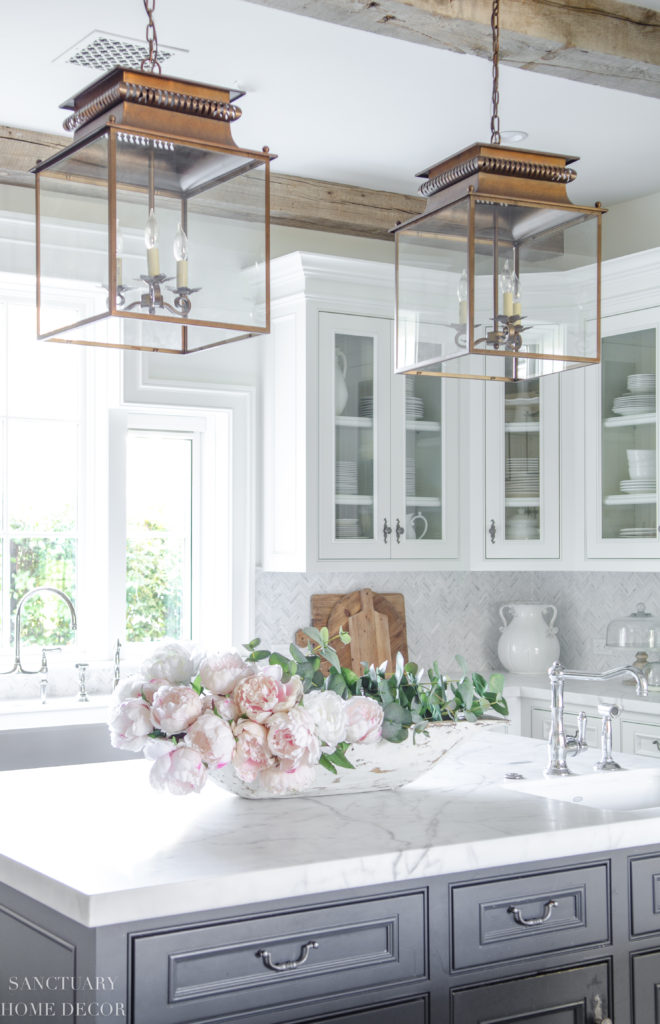 A few weeks back, I used my white dough bowl in the kitchen and filled it with faux peonies and eucalyptus branches. This was such a fresh and bright way to welcome spring and it looked beautiful for weeks.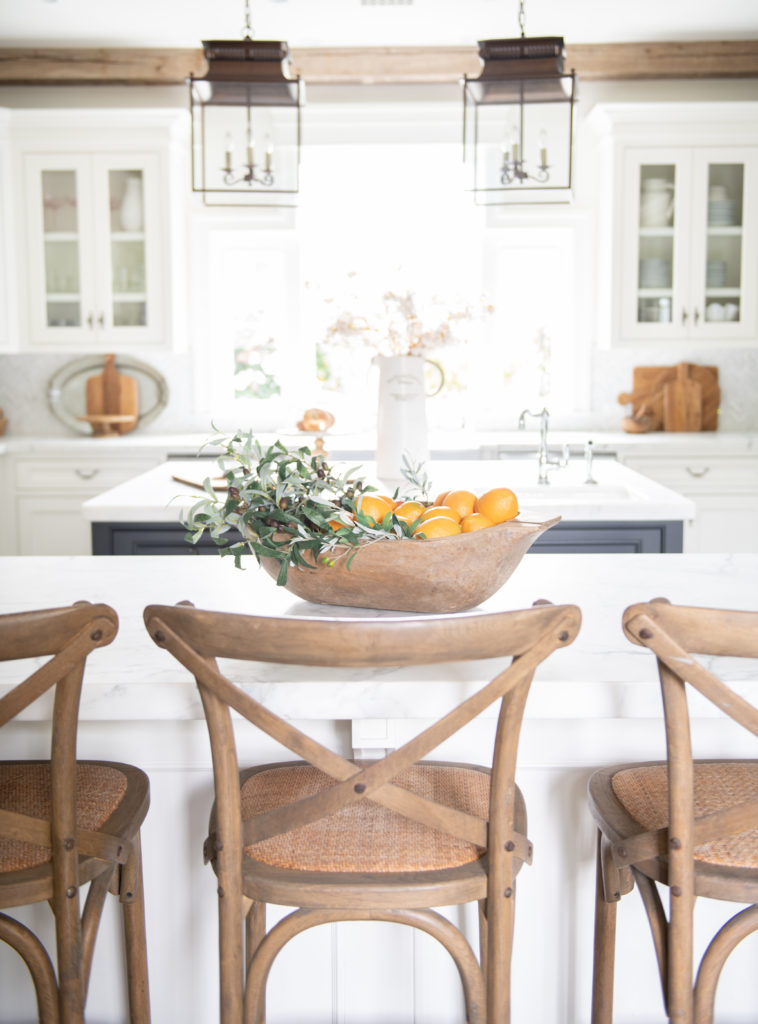 I have two dough bowls that I alternate between my kitchen counter and living room coffee table depending upon the season and my mood. This vintage dough bowl often sits on my kitchen counter filled with seasonal greenery and fruit. This week I used some faux olive branches and lemons to add a touch of spring color to my kitchen.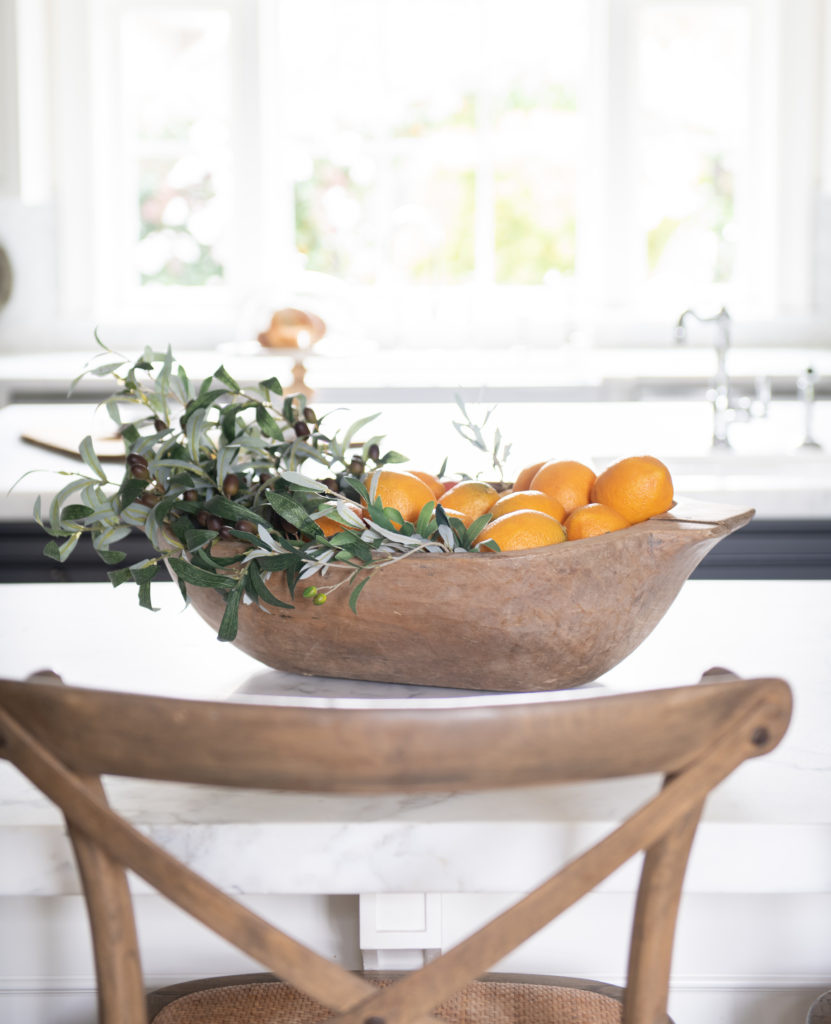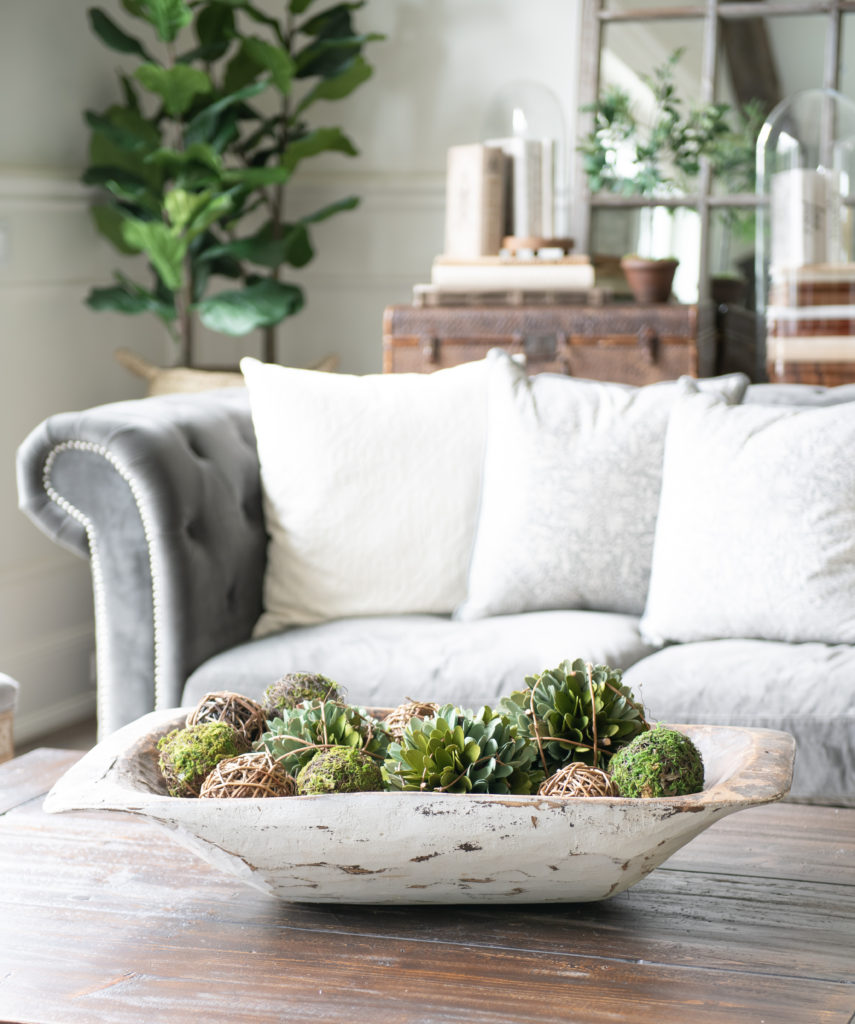 In my living room, I currently have my chippy white dough bowl filled with moss and willow spheres in varying sizes. This is a great way to transition to spring but would also look great in fall.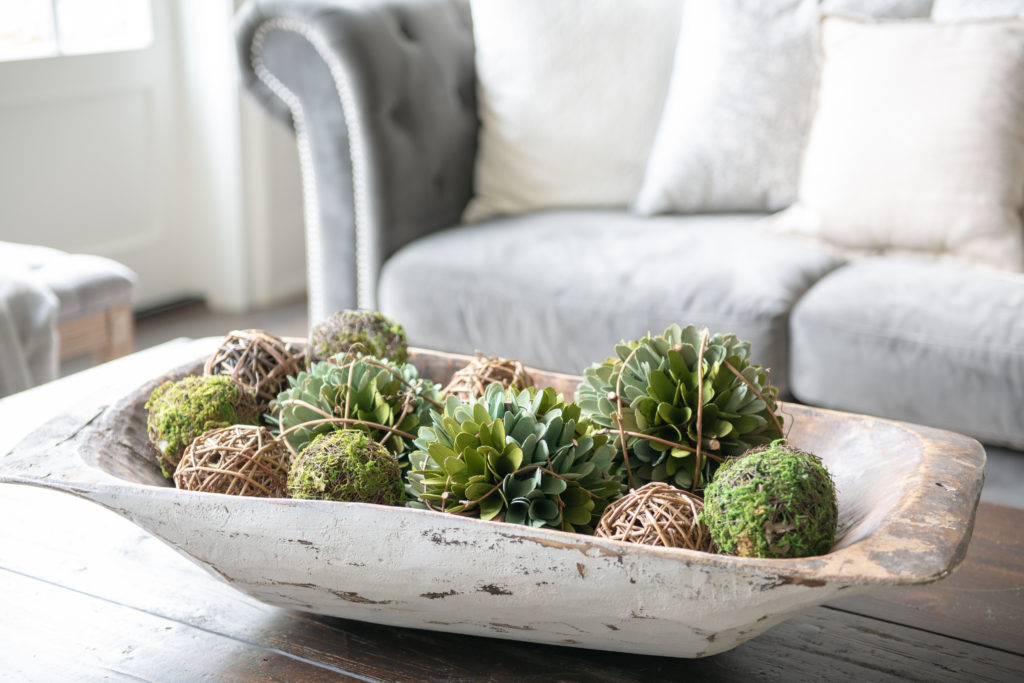 SUMMER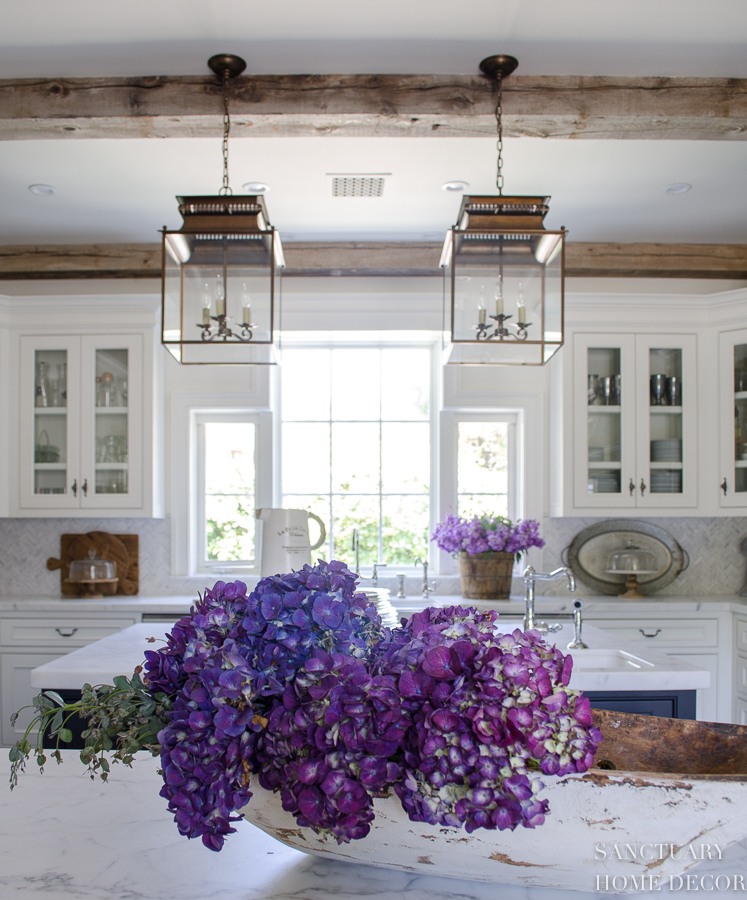 Last summer, I used fresh, dried hydrangea blooms and a bit of eucalyptus to fill my chippy dough bowl. I love the way this adds color and freshness to the kitchen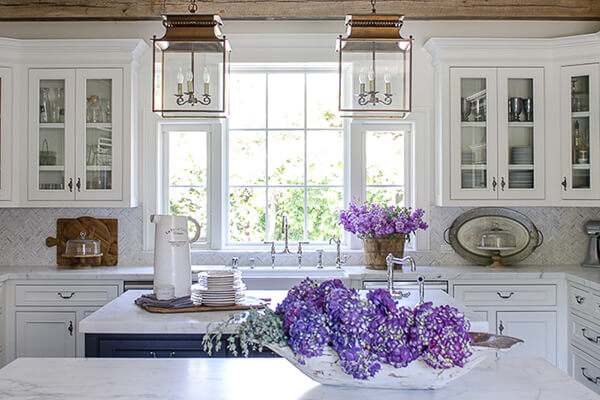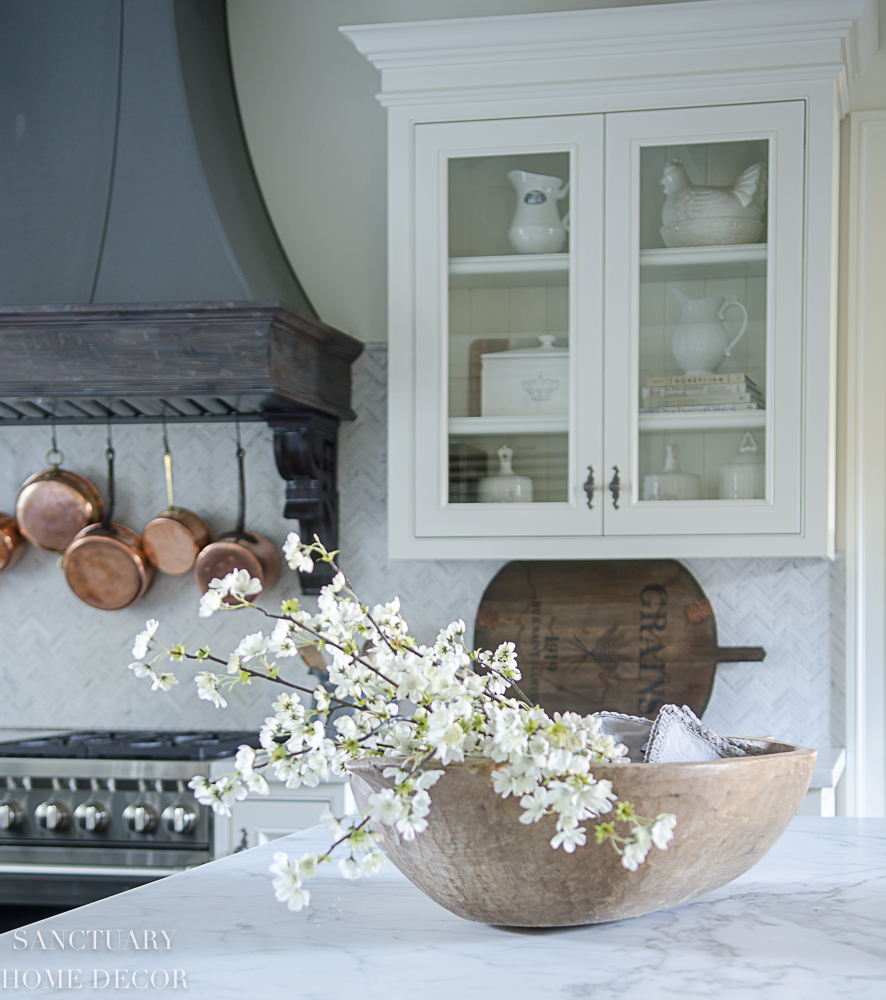 One of the easiest ways to style a dough bowl in the kitchen, is to add a few faux branches and then layer in often used napkins or placemats to cover the stems.


FALL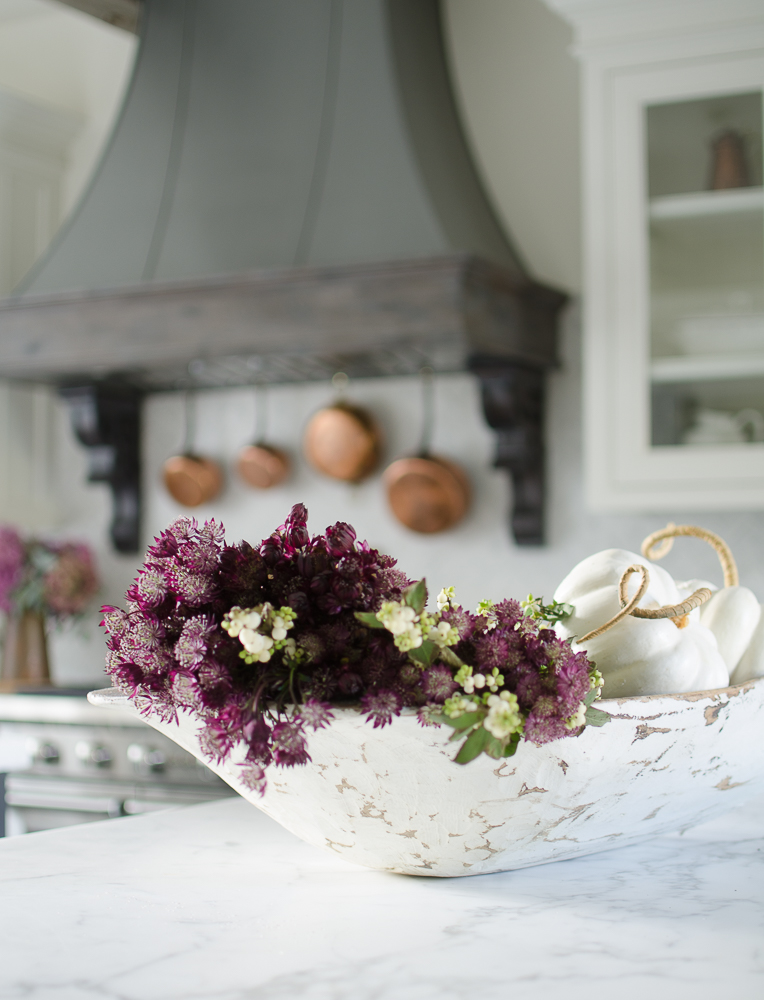 And in the fall, faux pumpkins are a great filler for a dough bowl filled with seasonal flowers or greenery.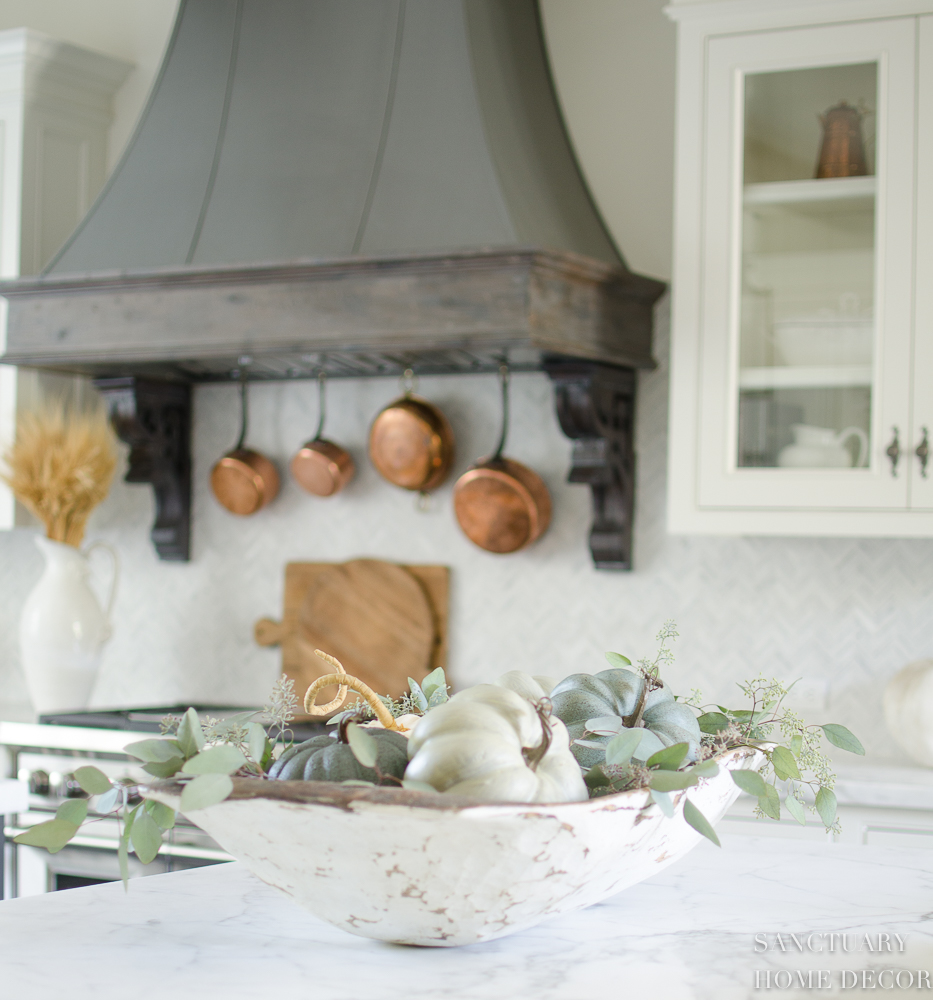 Adding different colored pumpkins or dried flowers changes the look in the kitchen and living room.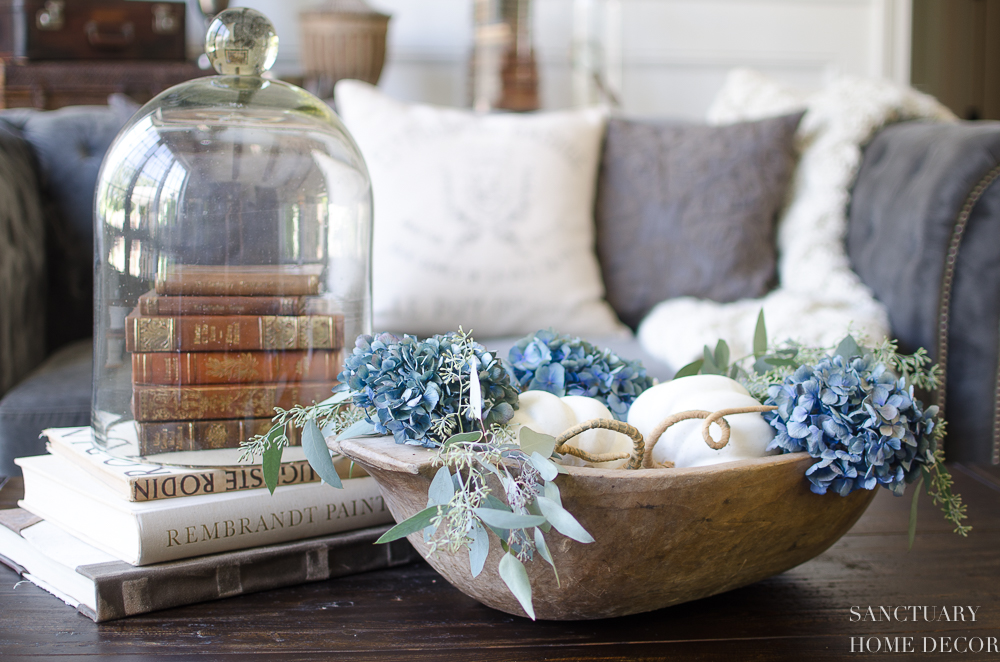 I hope this gives you some ideas about how to style a dough bowl for any season in your home. These also look great on a dining room table and can be used for an easy and beautiful centerpiece!
Have a beautiful day!