Ultimate Christmas Decor Storage Solutions
As we begin a new (and hopefully better) year, I am determined to continue working to organize and declutter my home. What better way to start than by getting all of my Christmas decorations sorted and organized!? This year I made the commitment to get rid of any unused holiday decor and to sort by color and type anything I needed to store. Today I'm sharing my ultimate Christmas decor storage solutions from my favorite ornament boxes to a full service storage company that you need to know about if you are tired of storing your Christmas decor at home!
This post contains sponsored content but all opinions and reviews are my own. I do not promote products or services that I don't actually use and love!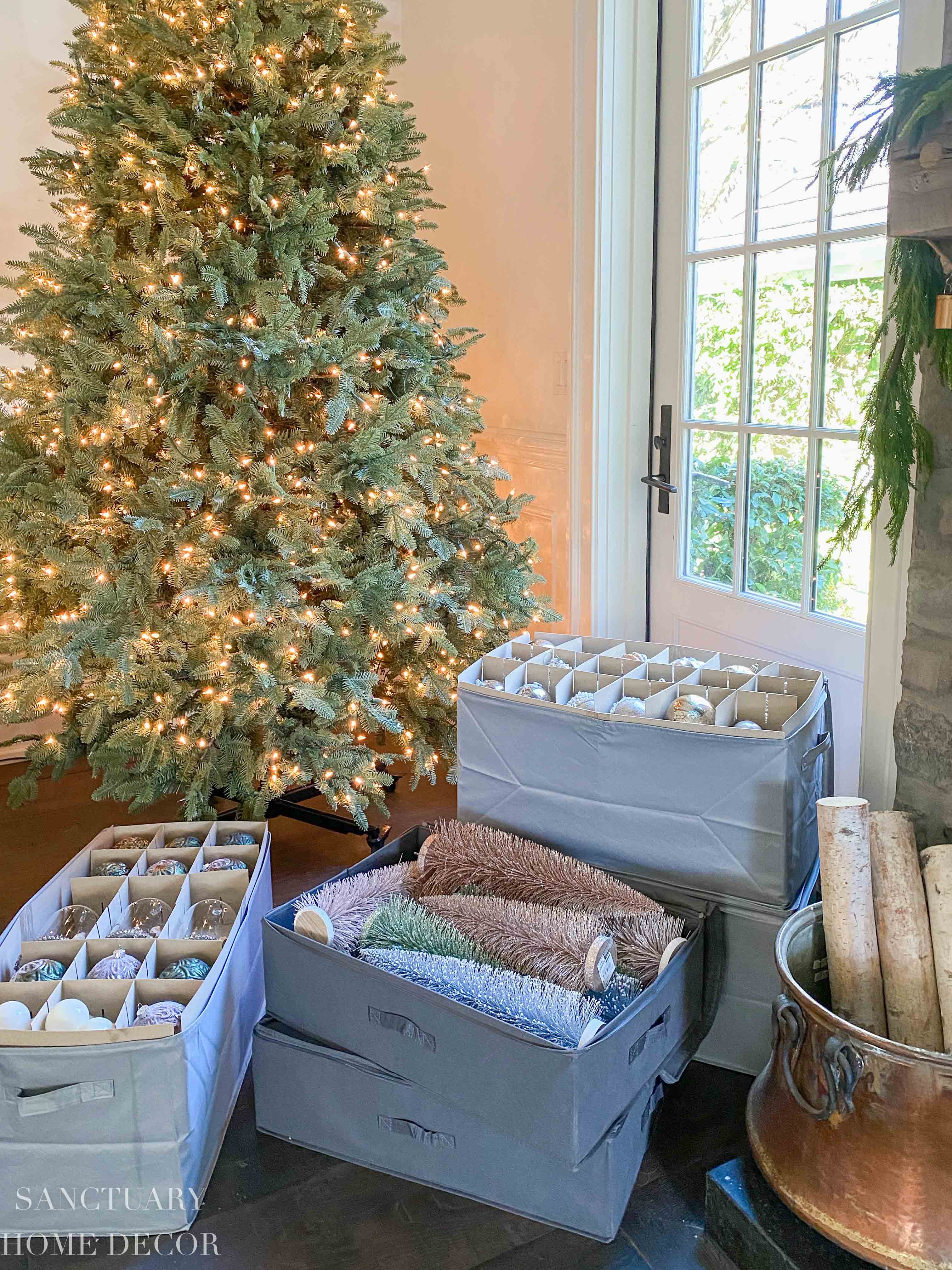 Okay, let's start with Christmas tree ornaments! Over the past 30 years I have collected hundreds of Christmas ornaments in every color and size imaginable. I have all of the sweet handmade ornaments from our kids, the box of woodland animal ornaments that I fell in love with a few years back as well as dozens of themend and colored ornaments from every Christmas tree we have ever had. Suffice to say, I have a LOT of Christmas tree stuff to store!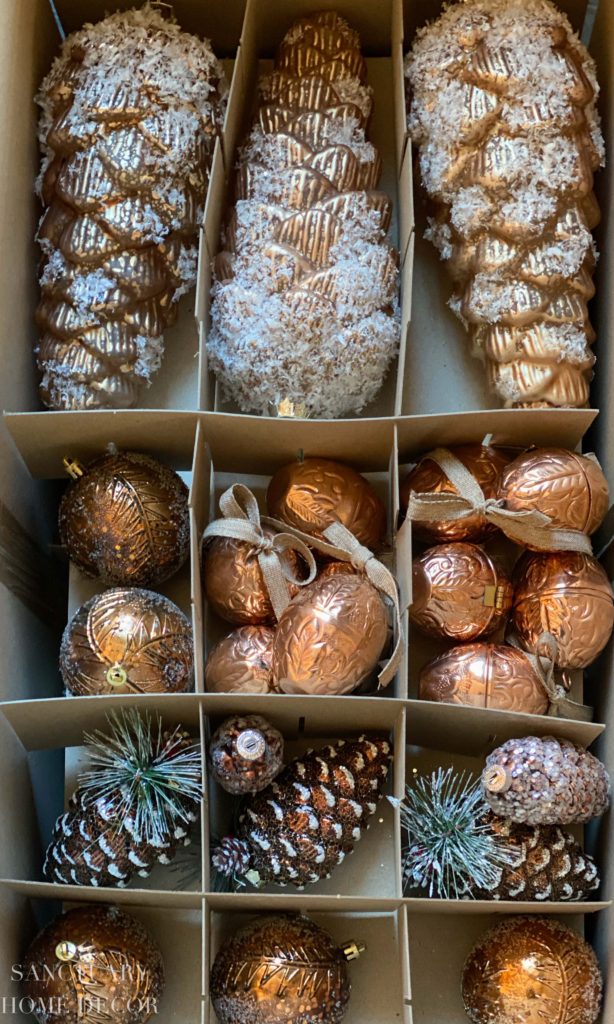 This year I decided to store all of my ornaments in boxes designed for just that purpose. I searched for a couple of weeks and finally found affordable options that made sense for the number and variety of ornaments I had.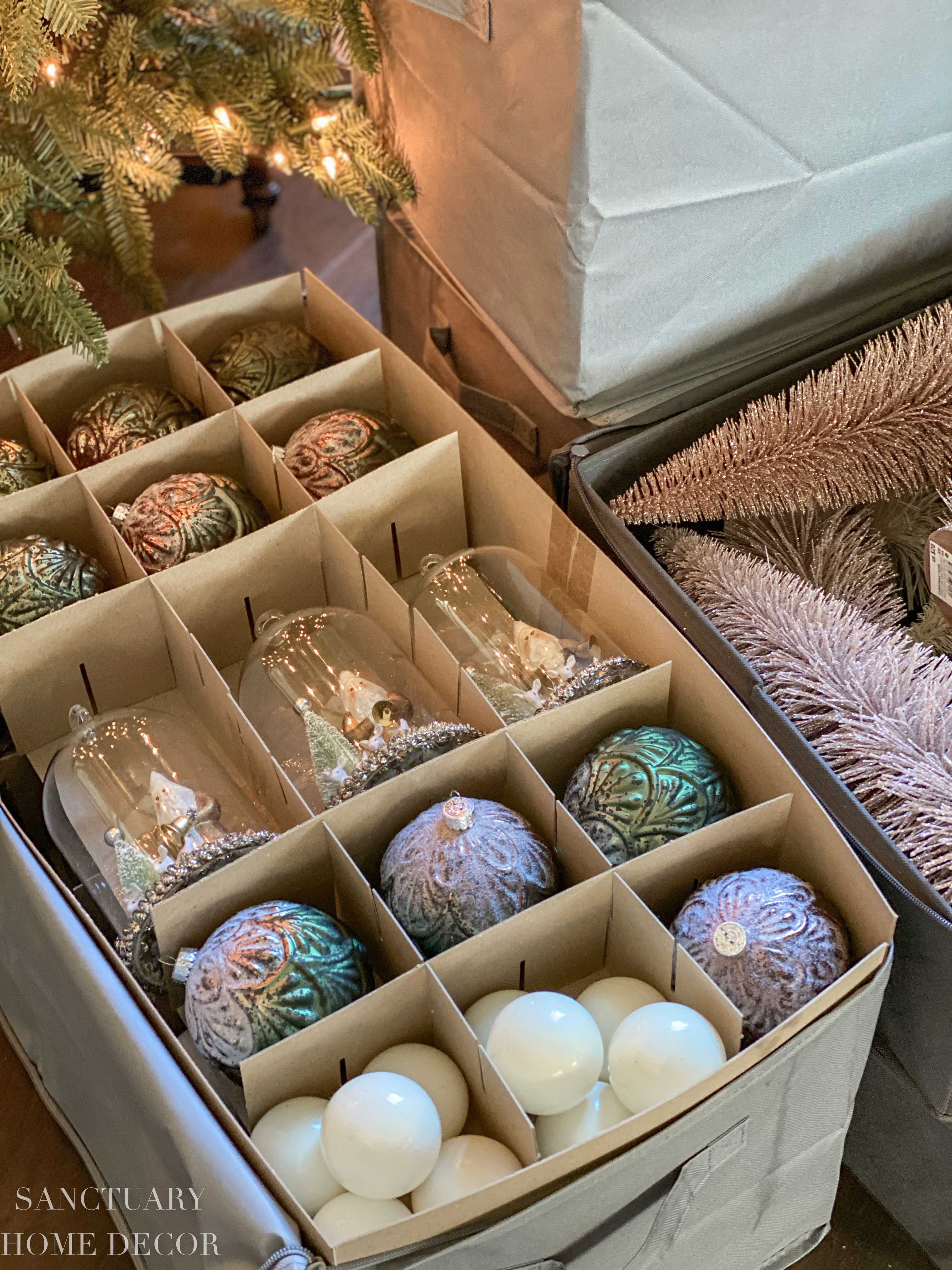 Once the boxes arrived, I put them all together and then began sorting my ornaments by color. Copper, Champagne, Blush, Red, Gold and Silver. Each color was sorted into its own box so I could easily find what I was looking for the following year. I also dedicated a box to "vintage" ornaments.
Next, I tackled all of my stockings and tree skirts. Again, I have a LOT of stockings that all have special meaning to our kids, so I can never seem to throw them away.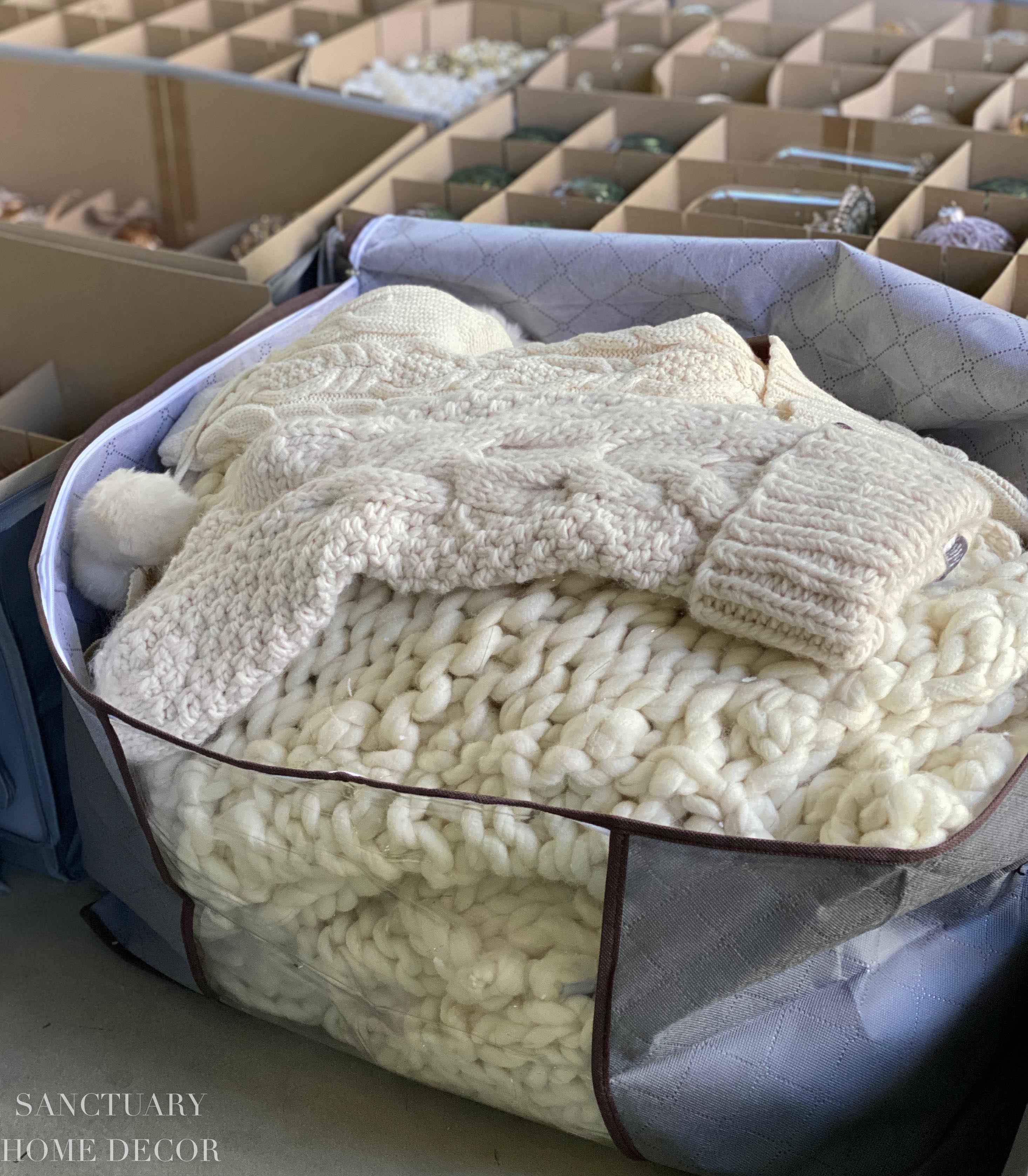 My storage solution for Christmas "soft goods" was to use bedding storage bags with see-through windows to store stockings, blankets, and tree skirts.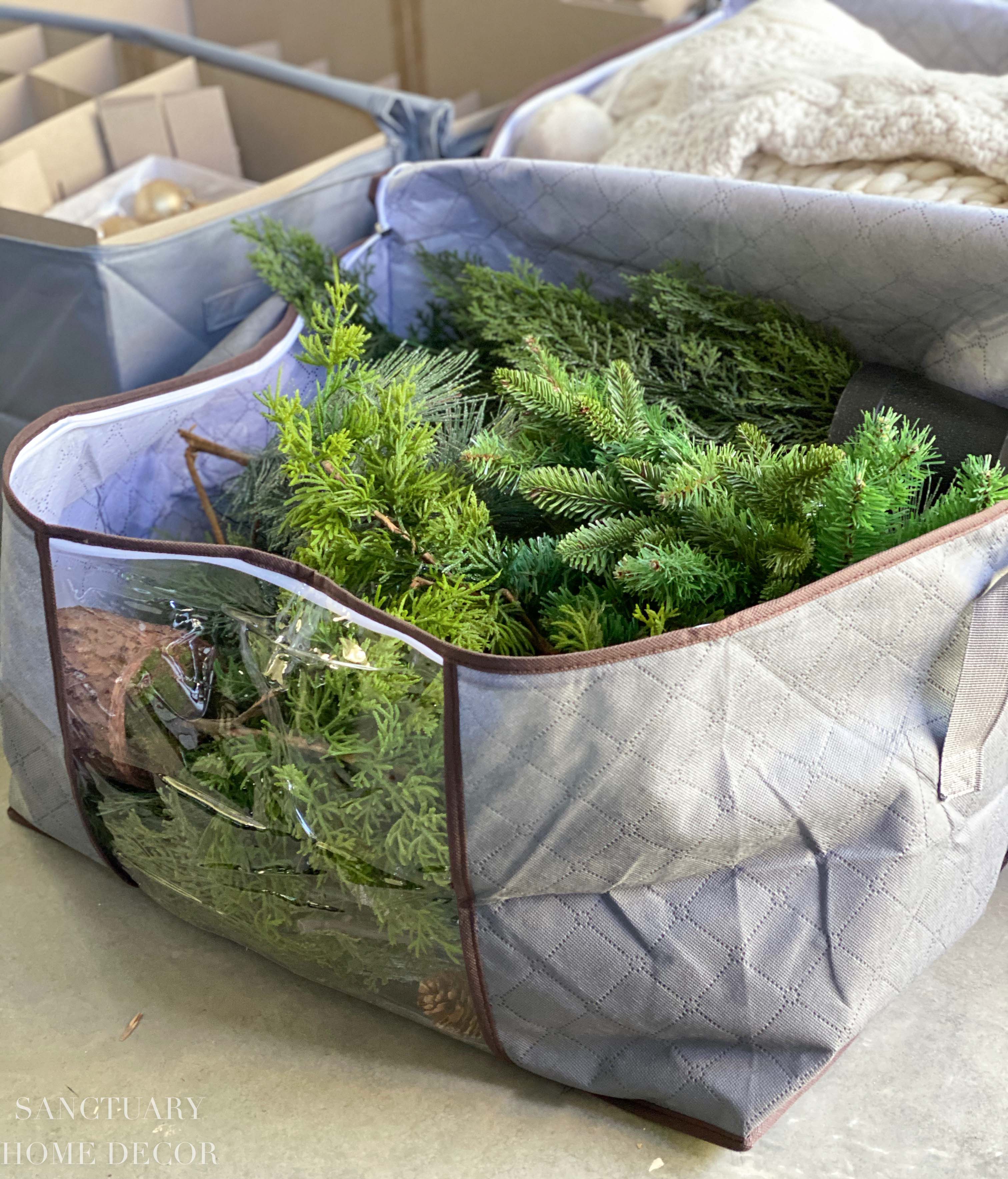 I used the same type of bag to store my large faux garland and pine trees. These bags are perfect because they hold a lot of items and zip closed for easy storage.
For my more delicate Christmas decor such as bottle brush trees, I used structured fabric, under bed bags to stack and store them. These were also incredibly affordable and they hold a lot of different sized items.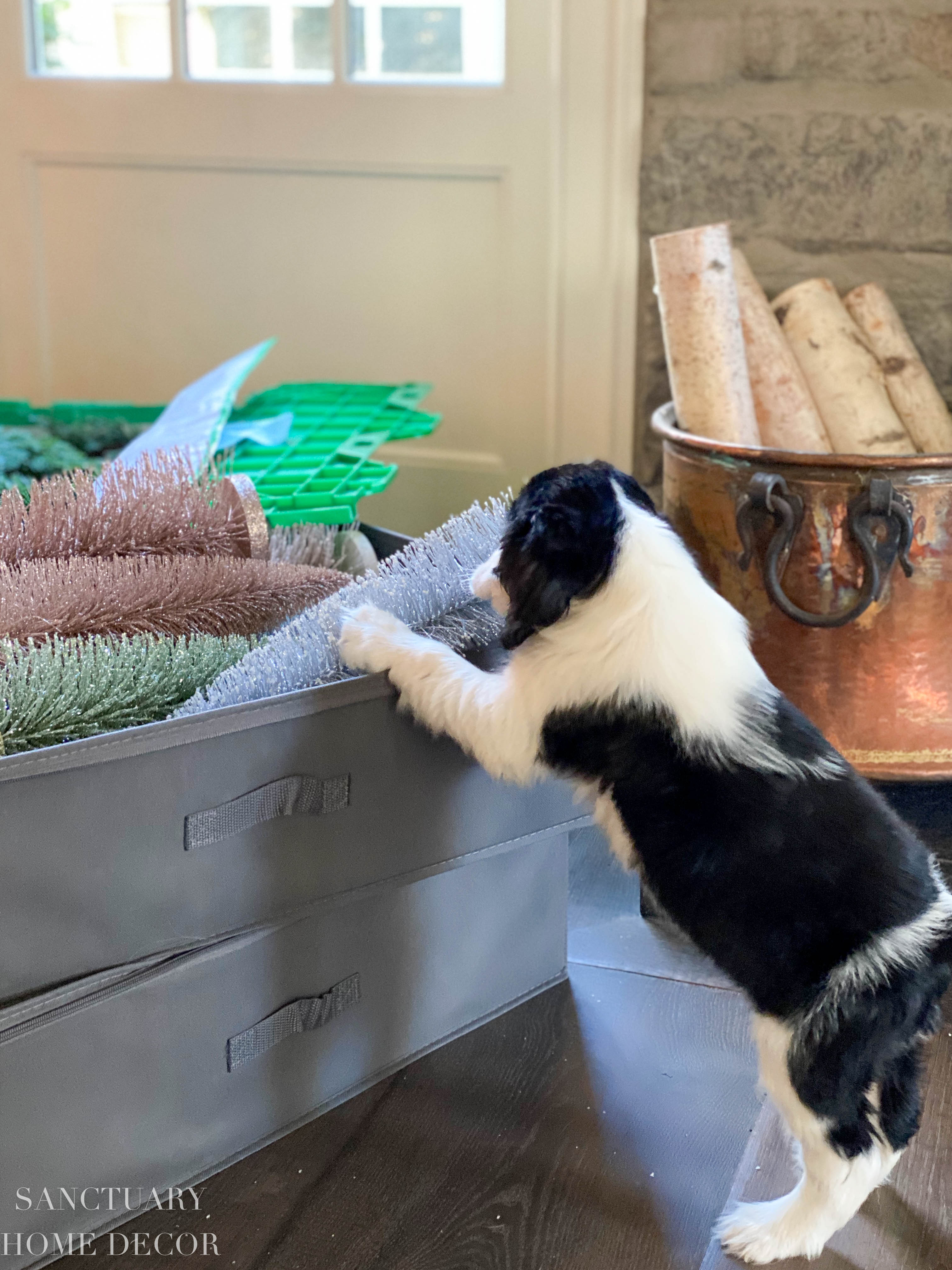 While I developed a great system to organize my holiday decorations, I did not find a way to create more space in my house and garage to store all of my Christmas decor, so I found the ULTIMATE Christmas Decor Storage Solution!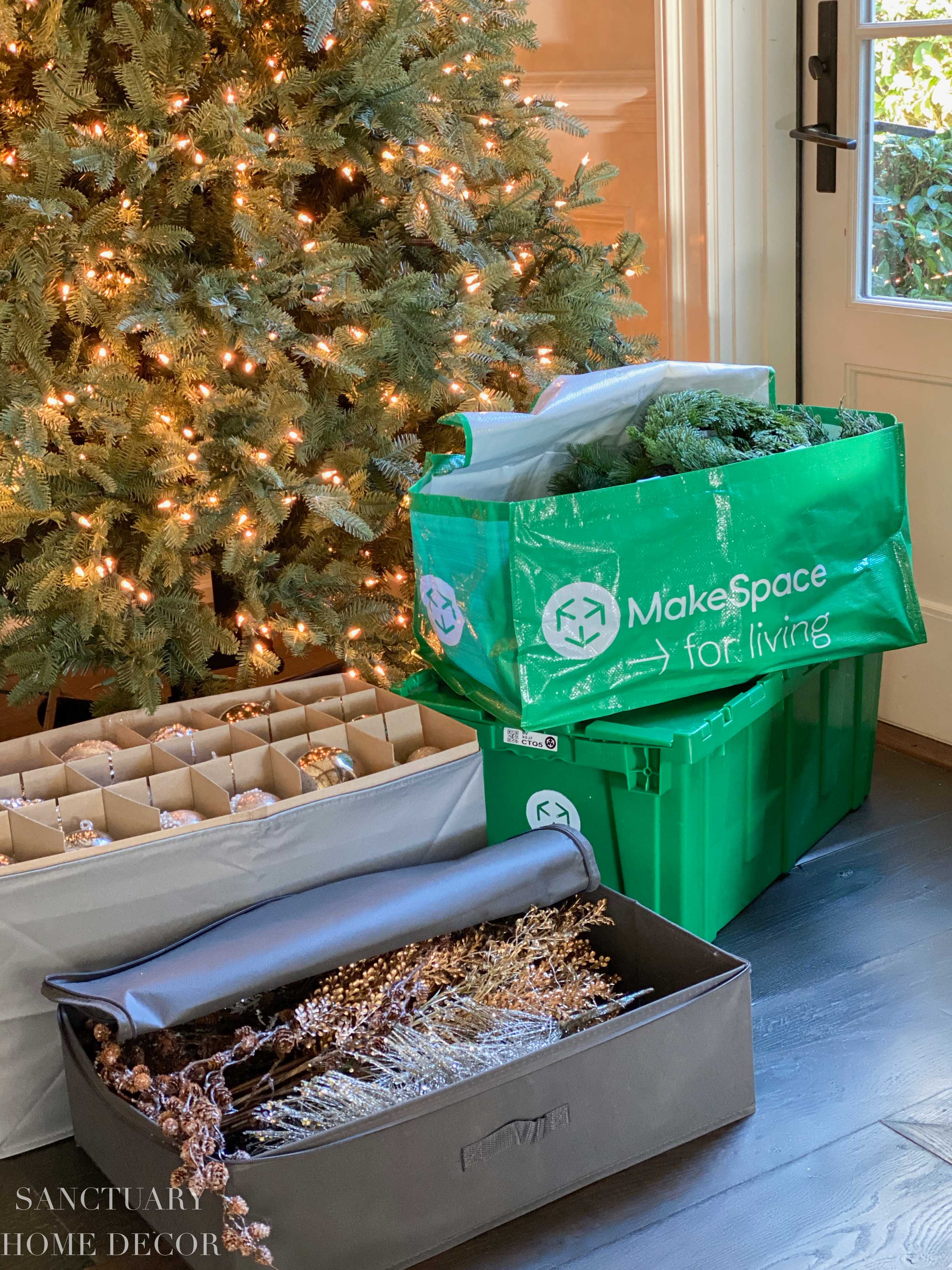 MAKE SPACE is a full-service storage company that will come to your home and pick up anything you have to store, take it to their secure storage facility and then deliver anything back to you on-demand! No more garage cabinets filled with bins, no more Christmas trees stored in the corner of my garage, no more holiday lights taking up space for an entire year! YAY!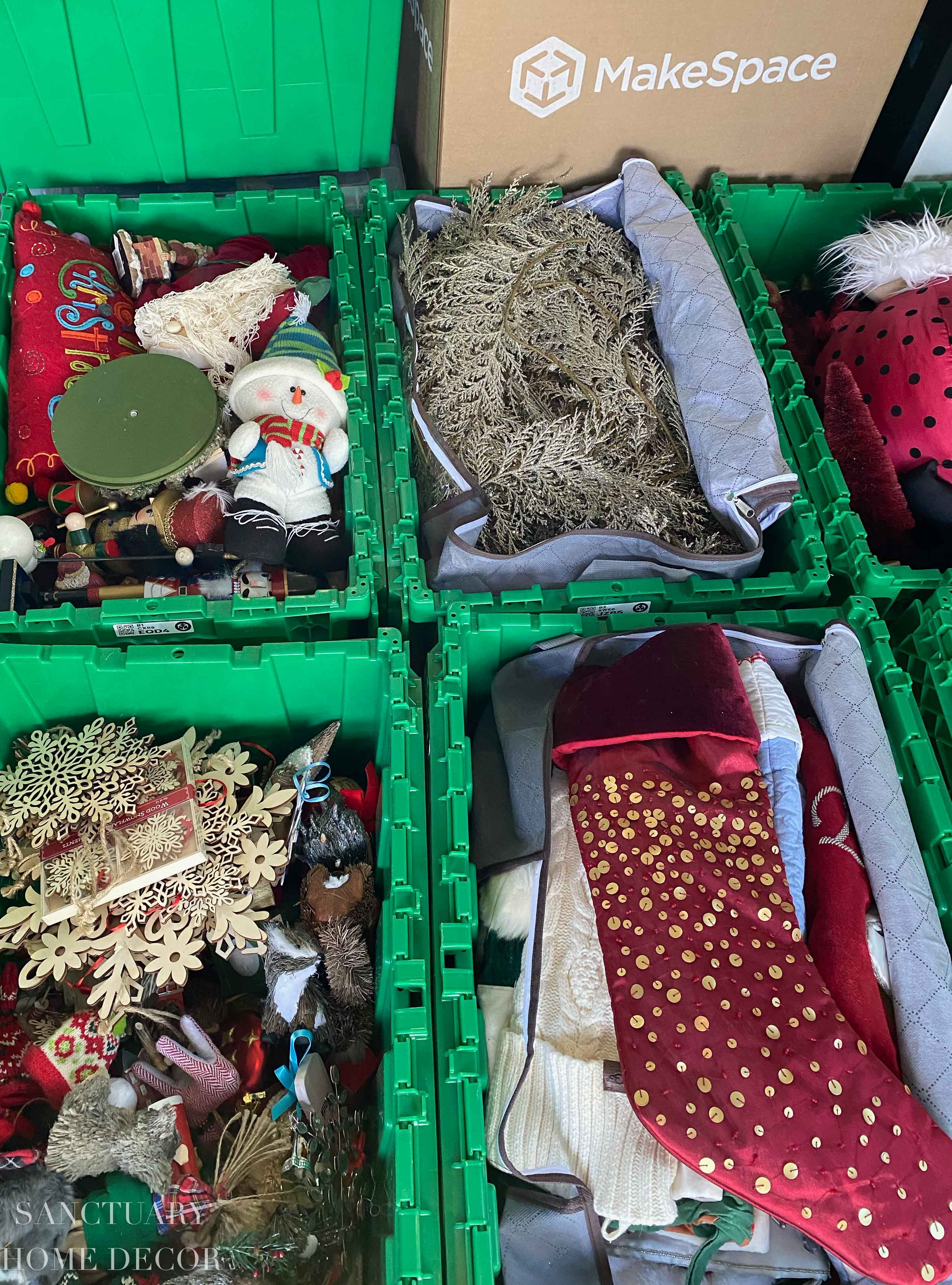 This was literally a GAME CHANGER for me in terms of decluttering and clearing out items that I only used seasonally but were taking up space in my home and garage!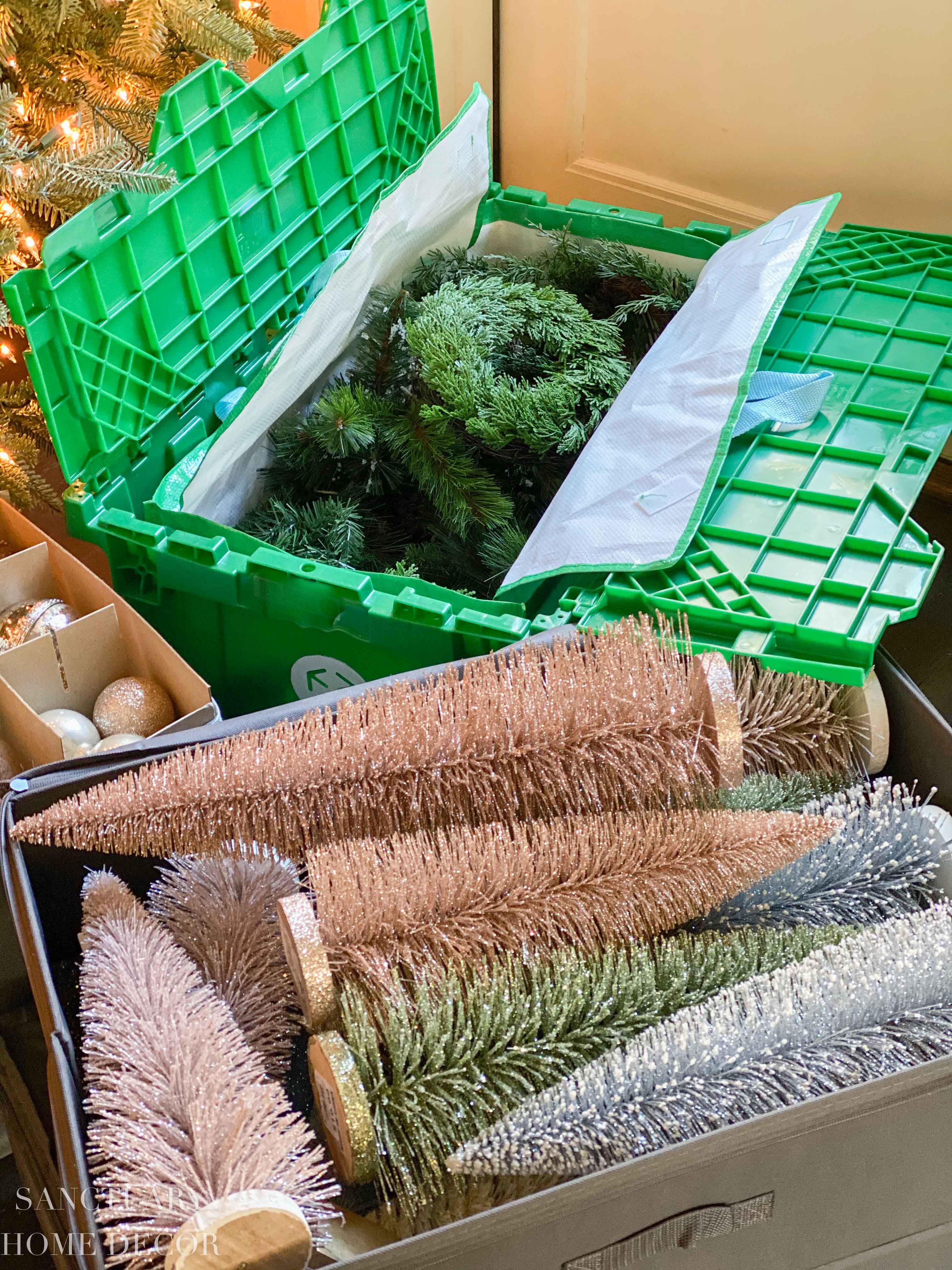 Now here's the best part…Make Space will send you storage bags in advance of your pick up appointment so you can get everything ready to go. Then when they arrive they will put those bags into THEIR storage bins, take photos of the contents, and tag and inventory everything for you. All of your items will then be put in storage until you want them back.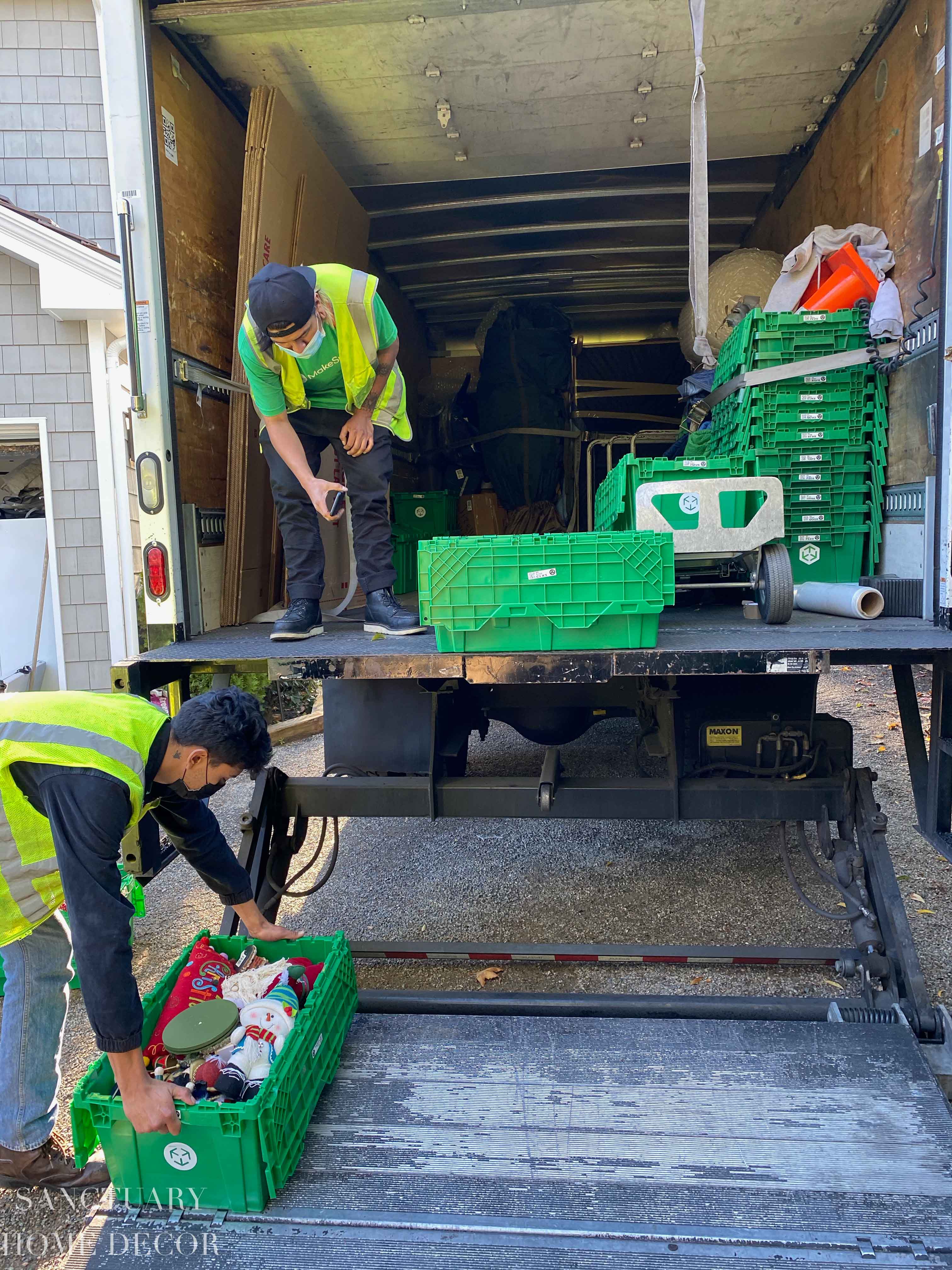 When you want items delivered all you have to do is go to the Make Space app, select the items you want to be brought to you and choose a delivery date. They show up with your bins, boxes, or furniture and you never have the hassle of dealing with cluttered cabinets or self-service storage again!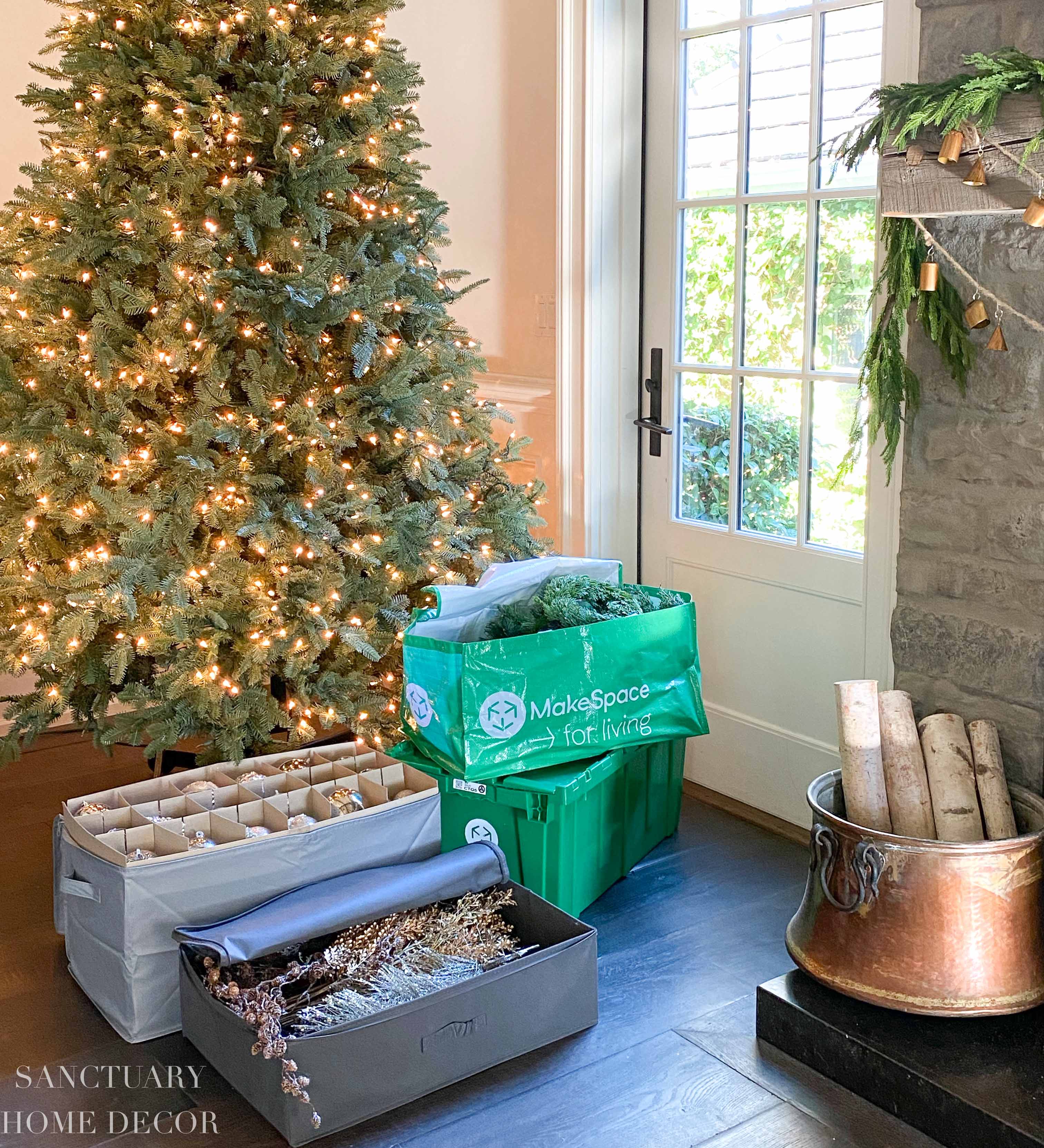 For me, this was the ultimate Christmas decor storage solution, not simply because it helped me to get organized but because it gave me much needed space in my home.
I reached out to Make Space storage and they have offered my followers a $100 off with code SPACEPLZ – Click HERE to visit Make Space!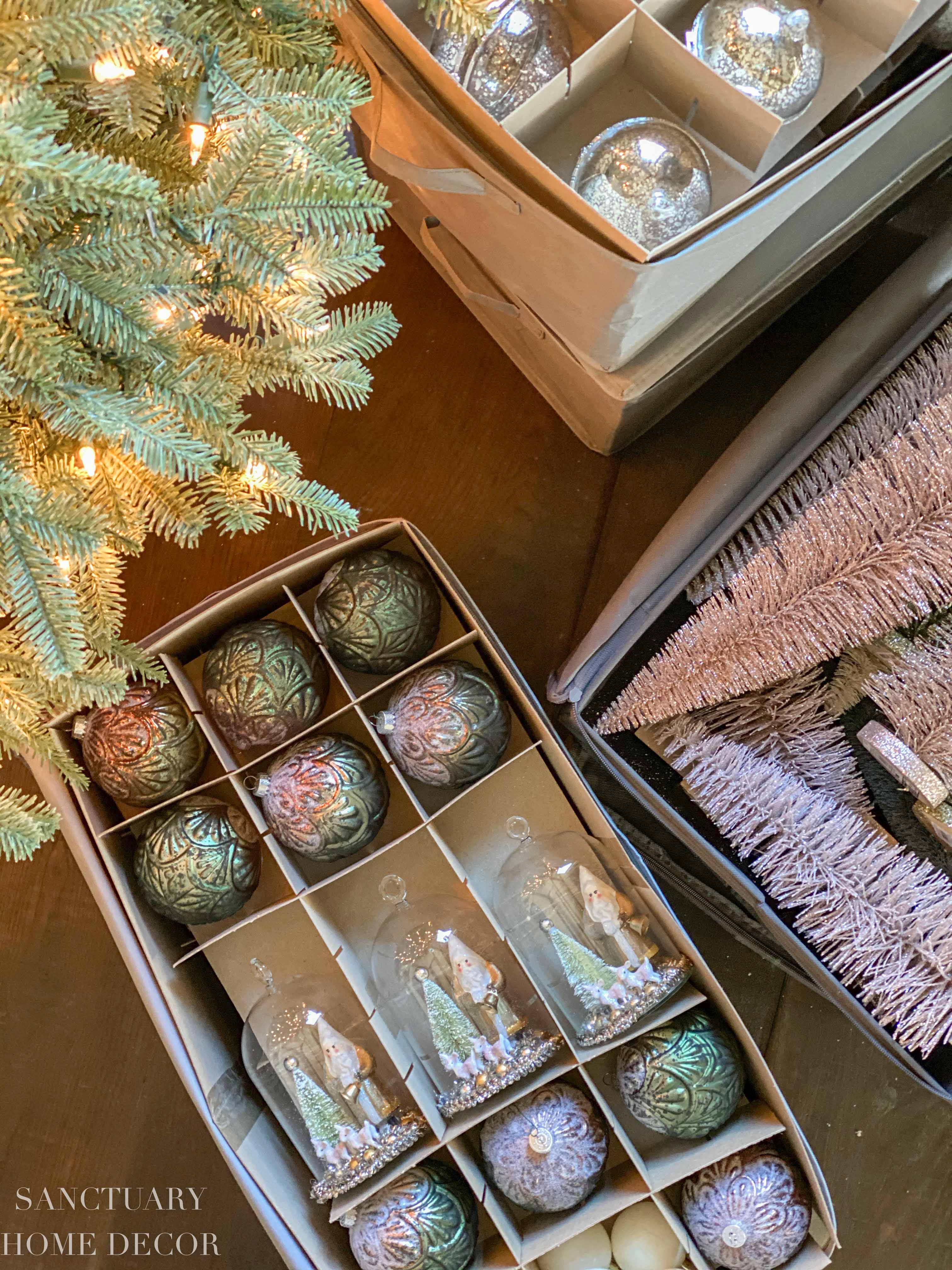 I am looking forward to next year when I can request my super organized Christmas decor and have it delivered on a day that is convenient for me! This is definitely the first step in a series of organizing projects I have planned for this year. Stay tuned for more coming soon!