How to Make a Cheese and Meat Board
As we near the end of the year I hope you are finding ways to celebrate the season with friends and family. We are keeping our gatherings small and intimate (and outside when we can) and often just serving cocktails and appetizers. I've made dozens of charcuterie boarts through the years and have a simple "recipe' for making a beautiful and hearty display. Today I'm sharing my easy steps for how to make a cheese and meat board.
I'm also joined by my friends who are sharing their end of the year inspiration including a New Year's Eve dinner and some fun ideas for decorating and keeping your home festive through the end of the month.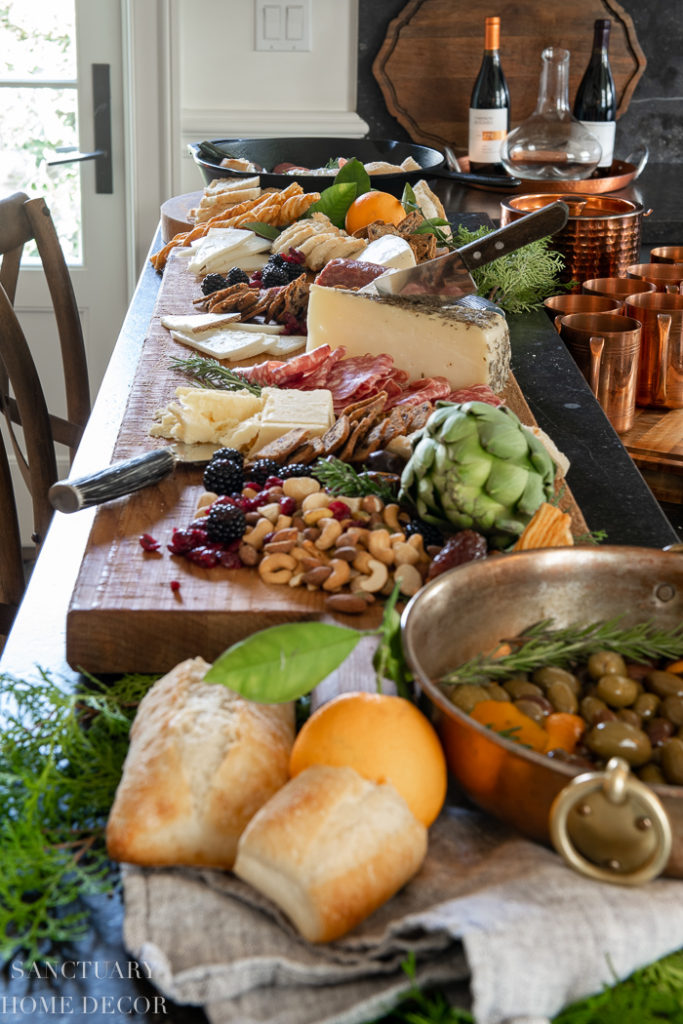 I love a rich and hearty meat and cheese board and have developed several ways to create a beautiful display for any season. I'm sharing my tips and recipes for how to make a hearty charcuterie board HERE. Be sure to take a look at all of the yummy details!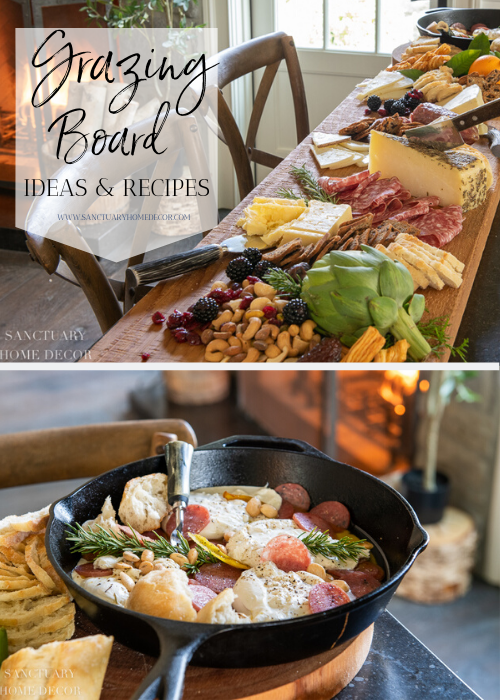 And then scroll down to see what my friends are sharing this week! They always have the BEST ideas and inspiration!
For the month of December we thought it would be fun if we shared each of our own home tours with you. Each week we'll be sharing one home tour, along with the usual line up of posts. This week we are featuring:
StoneGable | Christmas Home Tour
Sanctuary Home Decor | How to Make a Charcuterie Board
StoneGable | 10 Things To Do Christmas Eve
Designthusiasm | 6 Easy Steps to a Fabulous New Years Eve Table
My 100 Year Old Home I Decorating the Kitchen for Christmas