Pretty in Pink Spring Tablescape in the Garden
Hi my friends! Thanks for coming by today! I might be just a little over excited to be sharing my first outdoor tablescape of the year! The weather has warmed up and we are feeling all of the spring goodness around here, so what better way to celebrate than to set a pretty in pink spring tablescape in the garden.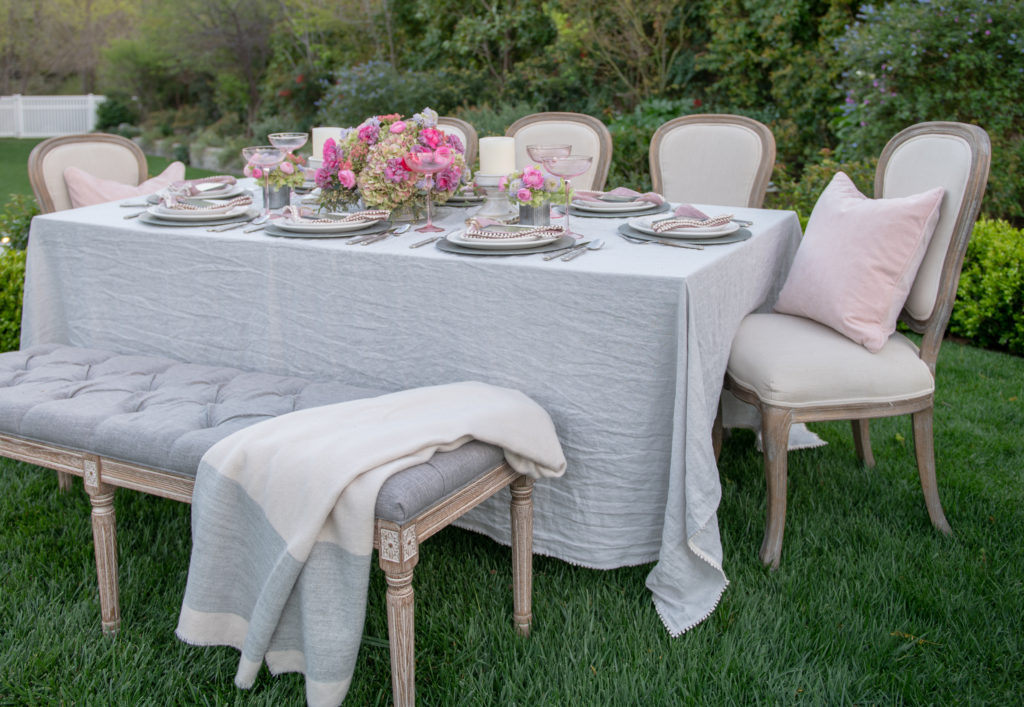 You guys know how much I love to set a beautiful table. For me, it is the ultimate way to set the stage for a memorable time with friends and family. A little extra thought and a few special touches can make an ordinary tablescape, extraordinary.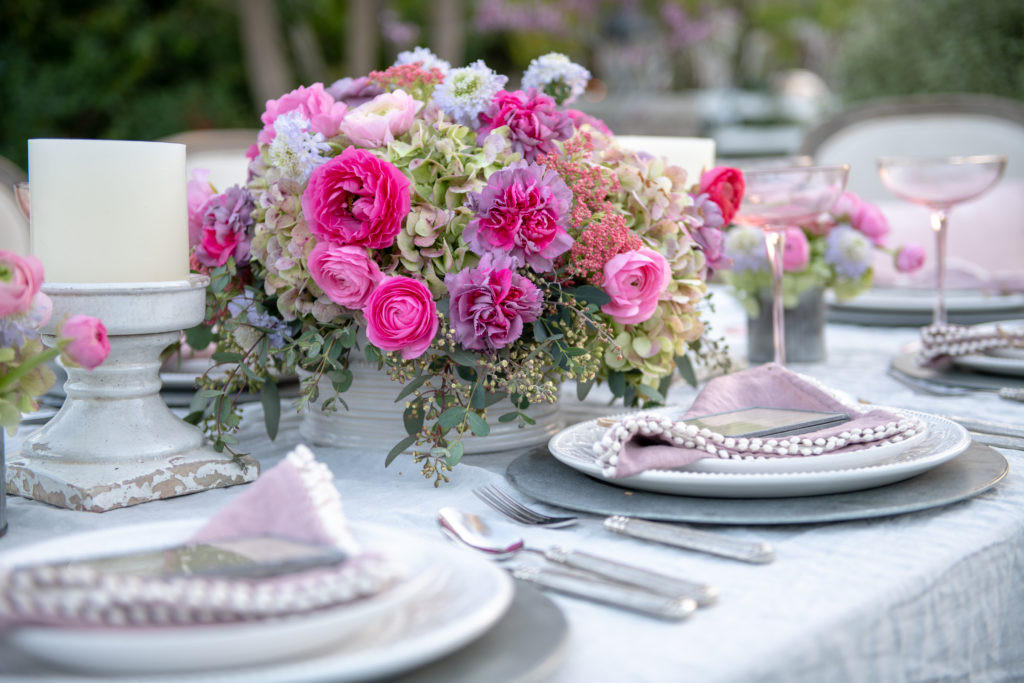 My inspiration for this table began with the table linens. I recently discovered the most phenomenal linen company – Magic Linen – and I am pretty head over heels in love with their products. They have an amazing variety of linen products in many colors, sizes and styles and the quality is just beautiful.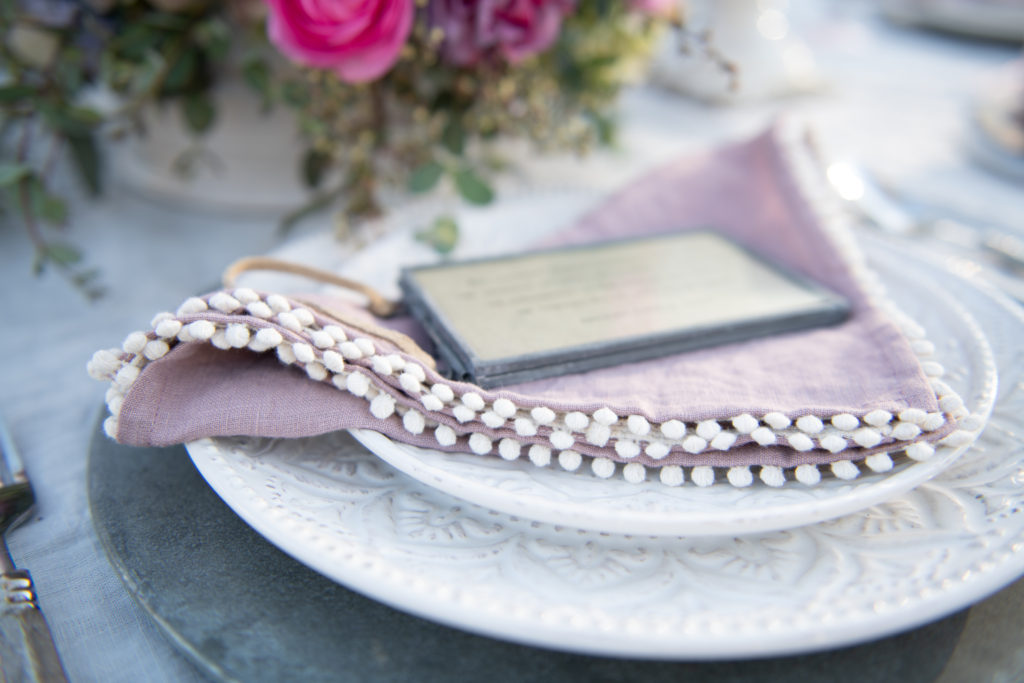 For my spring table setting , I used one of their light gray oversized table cloths along with their woodrose napkin with a lovely little pom pom trim. I love the delicate accent this trim adds to both the napkin and the table cloth. I also love that this is the type of linen that looks better unpressed. It gives such a casual and natural look and takes the stress out of getting the table ready.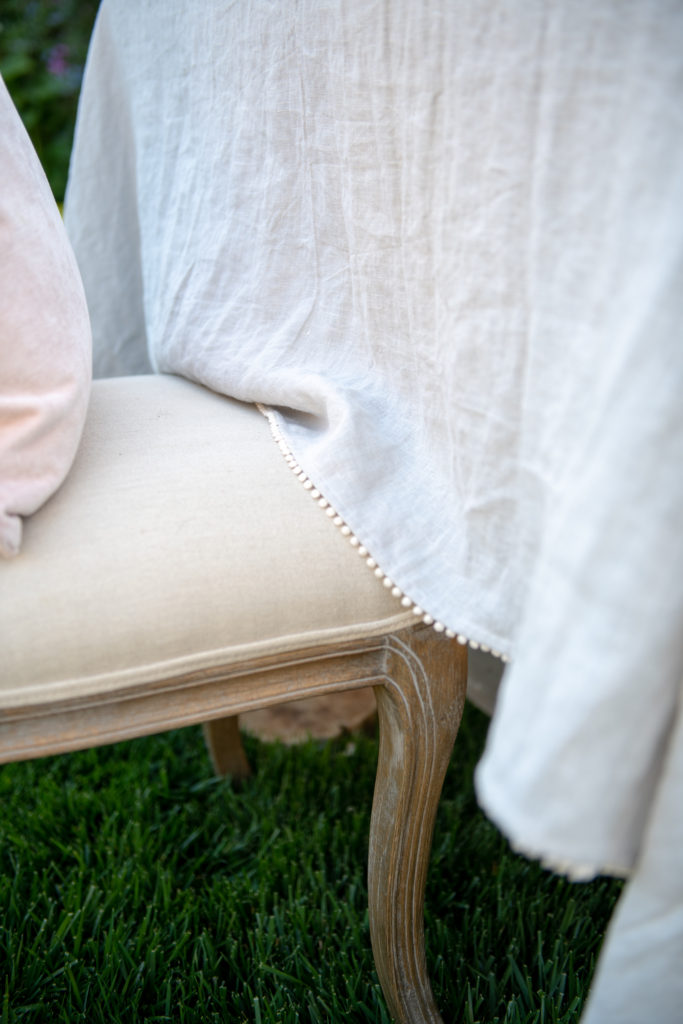 Once I determined my linen colors, the next thing I focused on was the flowers (of course!). I chose a simple white ceramic bowl for my centerpiece and two small galvanized containers for the smaller, side arrangements.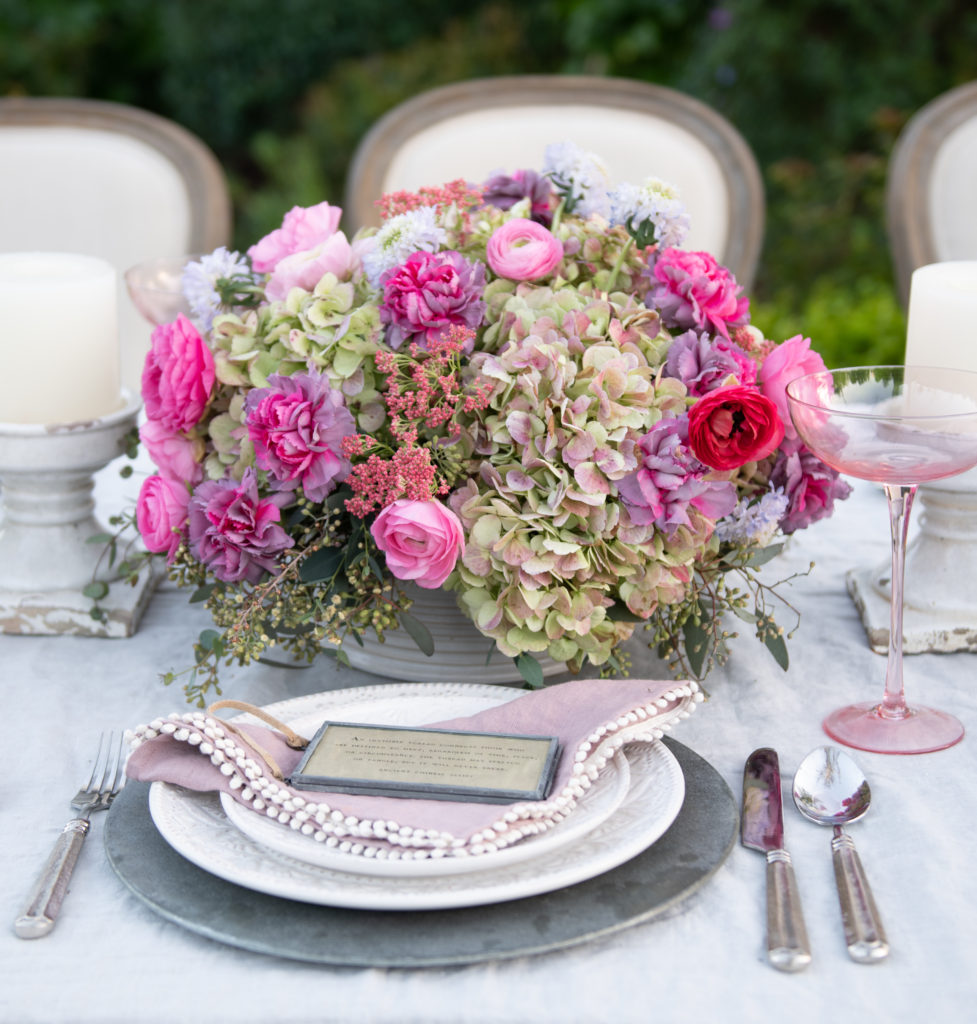 I wanted a pop of bright spring color, so I picked up some light green antique hydrangea with a dusty pink accent along with some deeper pink ranunculus and antique carnations in a pink and lavender hue. I honestly don't think I've ever used carnations in an arrangement, but I thought the color of these was just stunning and worked perfectly with my color palette!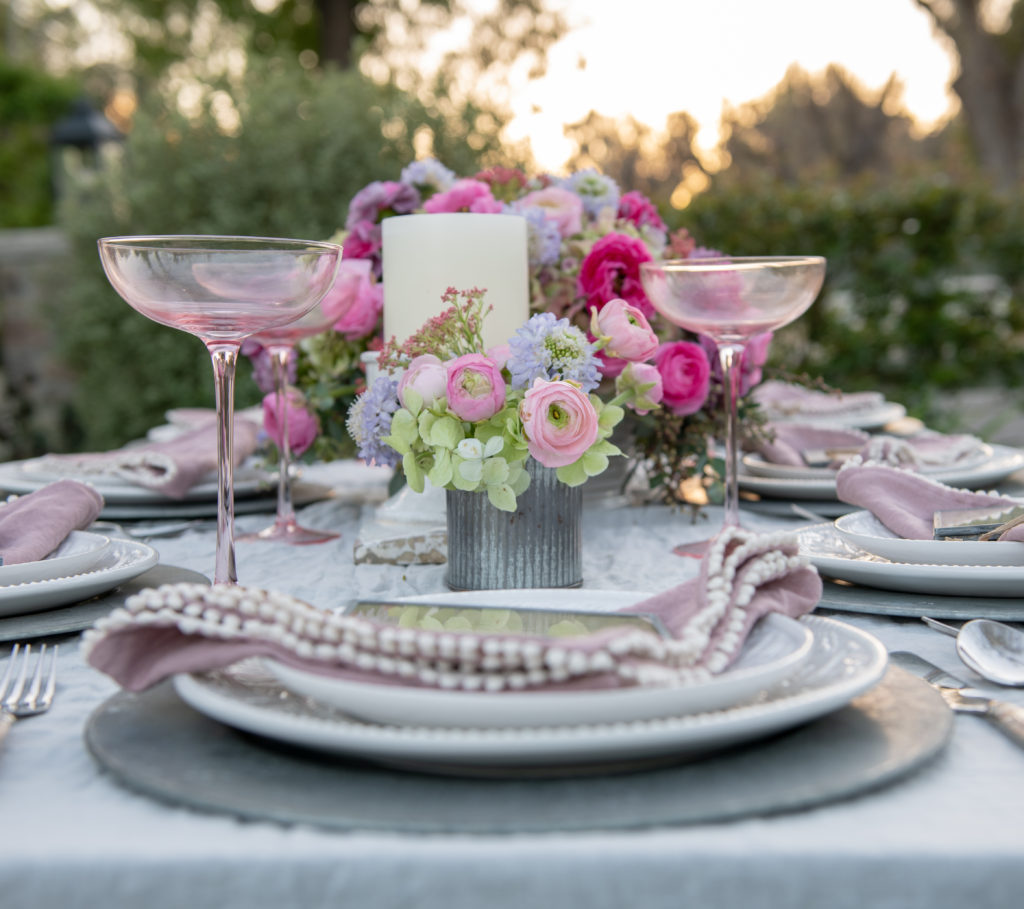 The final touch was some light purple scabiosa. I planted the same purple scabiosa on my front porch last week and I just love how delicate and soft they look.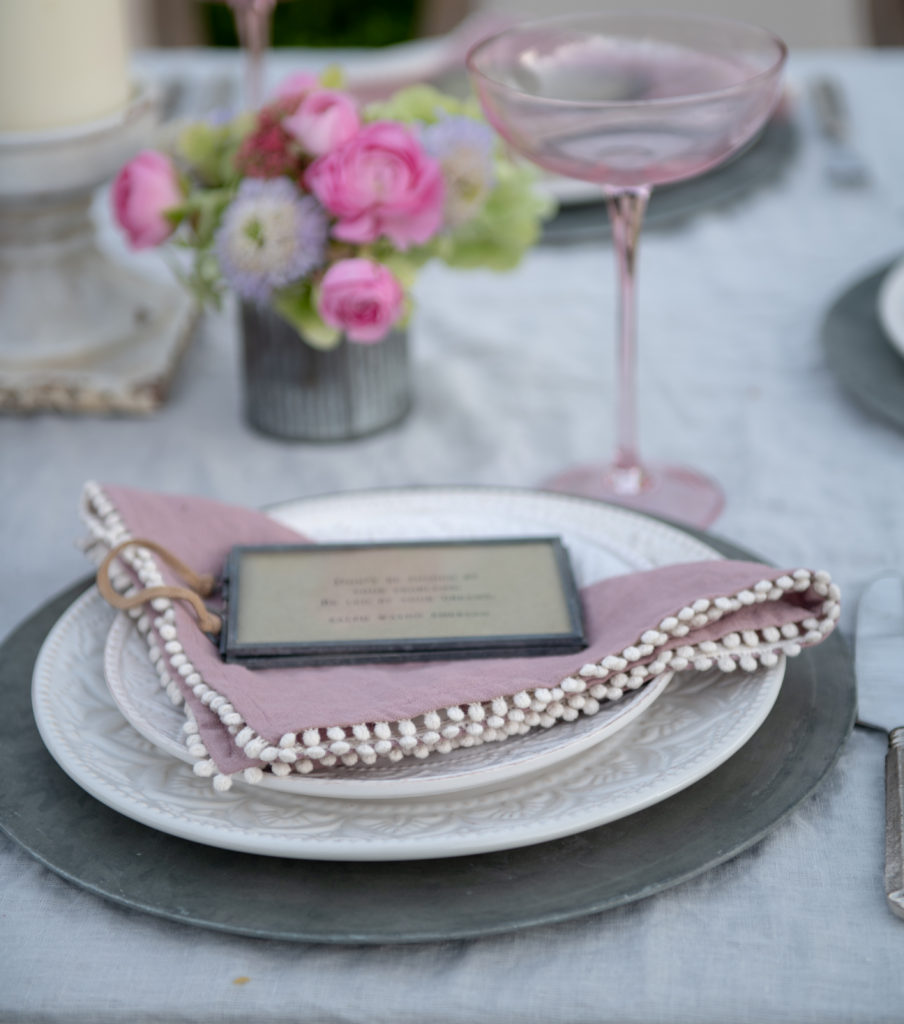 For the place settings, I started with a simple galvanized metal charger that was a few shades darker than my table cloth. For some contrast, I added white plates with a pretty detail on the edge. Next, I folded my new favorite napkin, in that gorgeous woodrose color, into a simple triangle on top of the salad plate.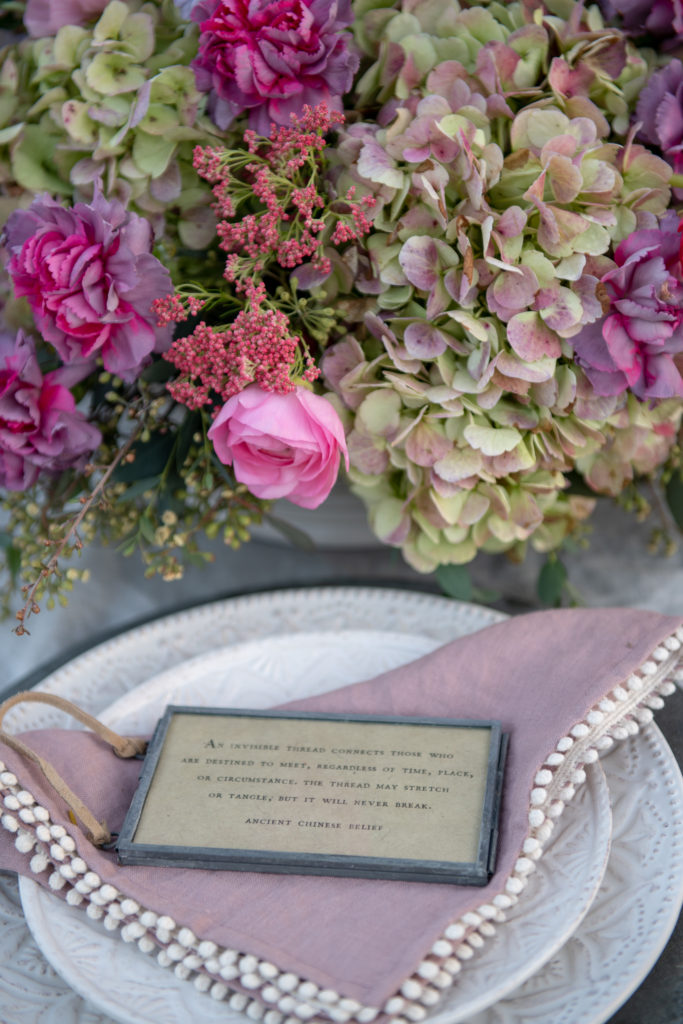 The final detail was a small, zinc metal frame with a specially chosen quote for each guest. I love these small but meaningful touches that let my guests know I have taken a moment to think of them.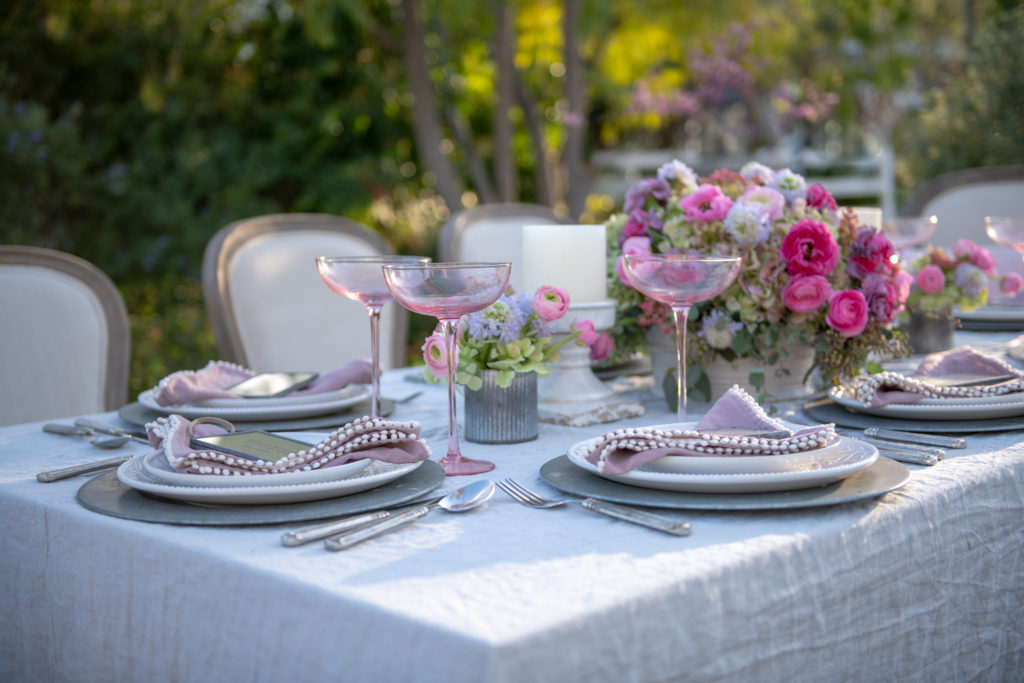 For the glassware, I used my favorite tall, blush pink champagne coupes. What better way to celebrate a new season than with a splash of bubbly!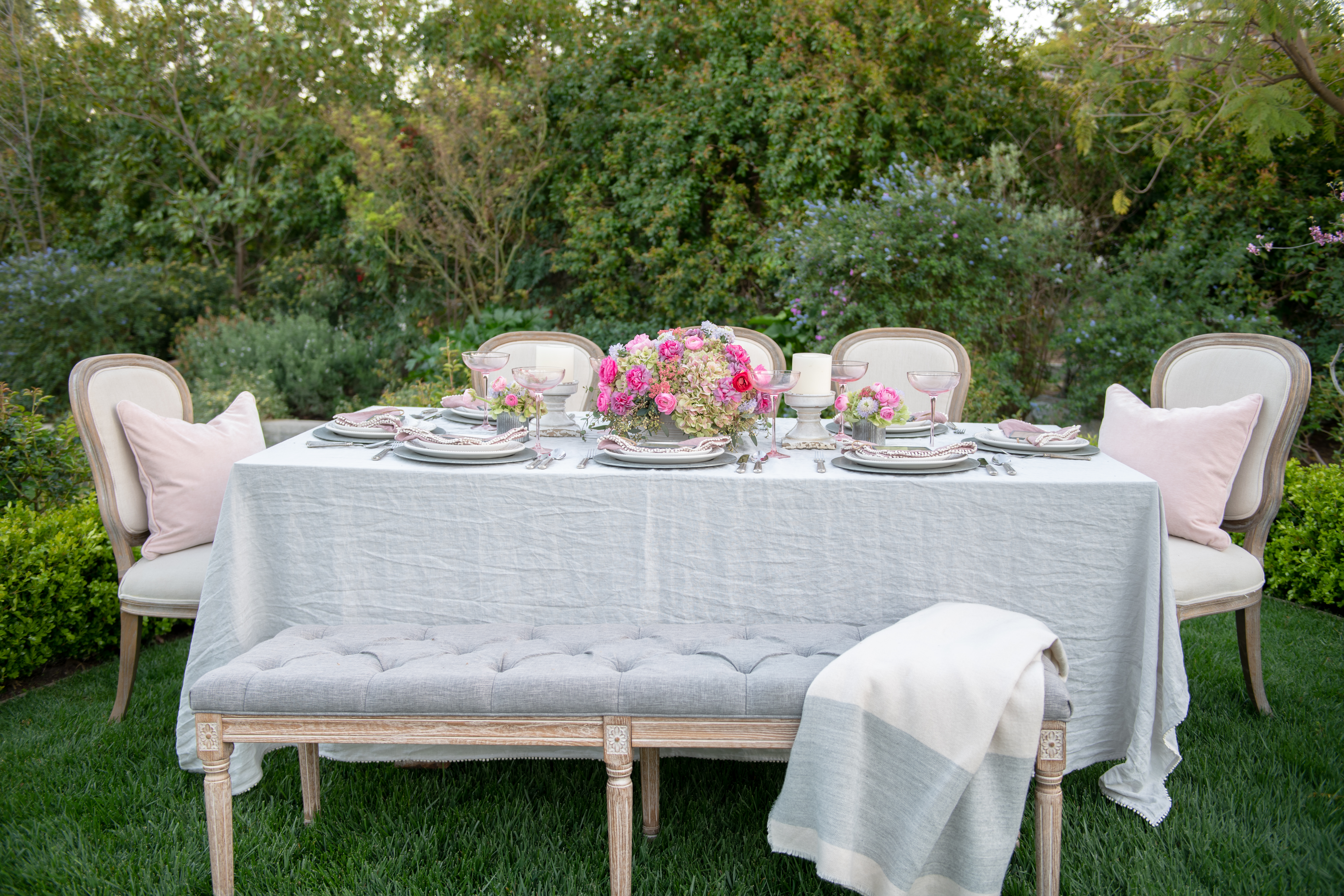 As usual, I had to bring a touch of the indoors outside, so I used a simple gray linen bench and a few linen upholstered chairs for the seating. These additional fabric elements added an elegance and softness to the entire table setting.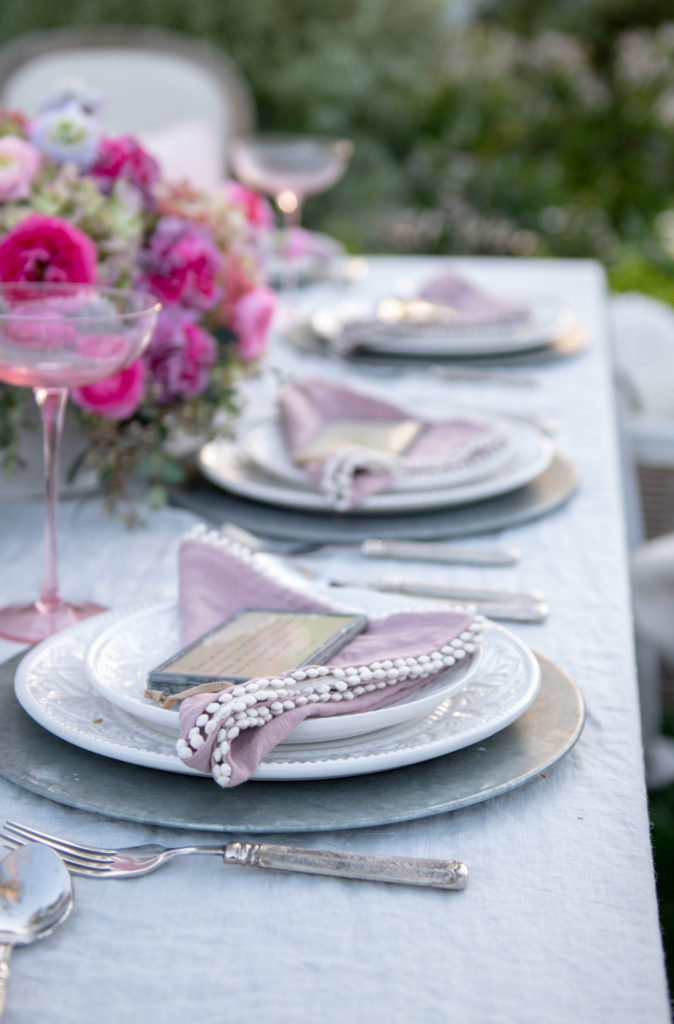 The final look was a pretty in pink tablescape perfectly set for a lovely spring day!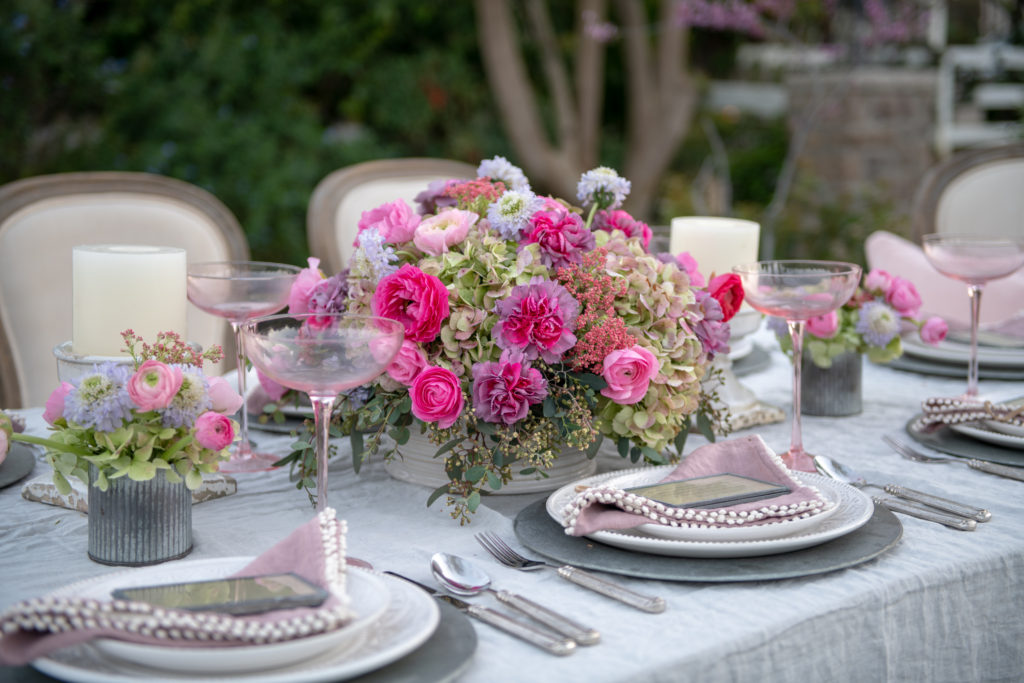 So many memories can be made while friends and family are gathered together around a table that is set with love. I hope this gives you some inspiration to create a beautiful table and take your entertaining outdoors this season.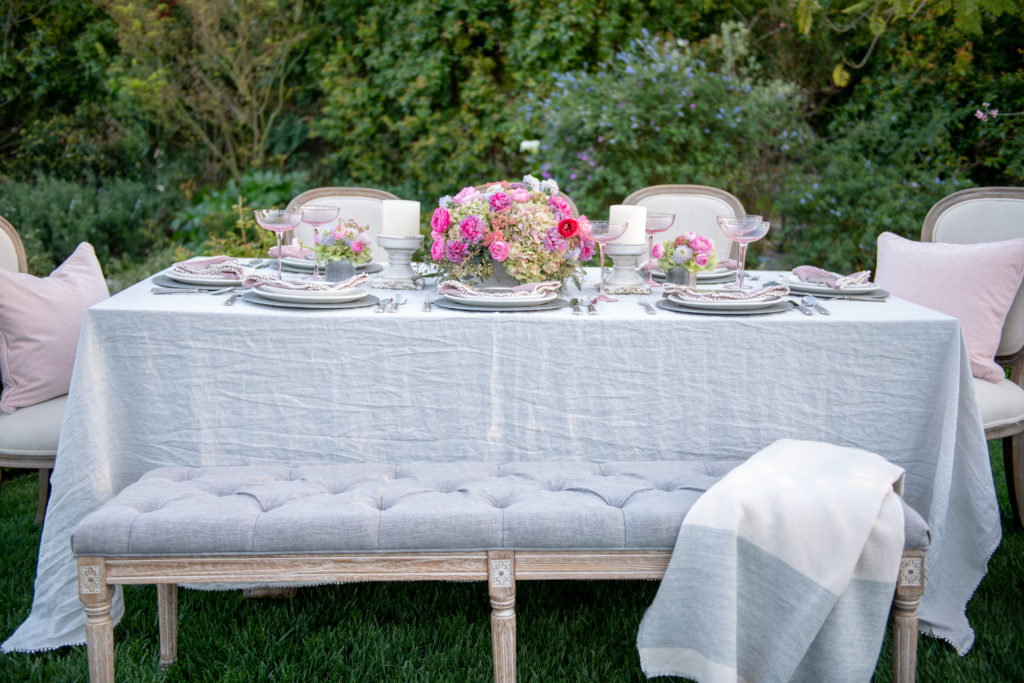 If you are looking for beautiful linens for your table or home, I suggest you take a look at Magic Linen. The quality is beautiful, they are machine washable and their color choices are gorgeous.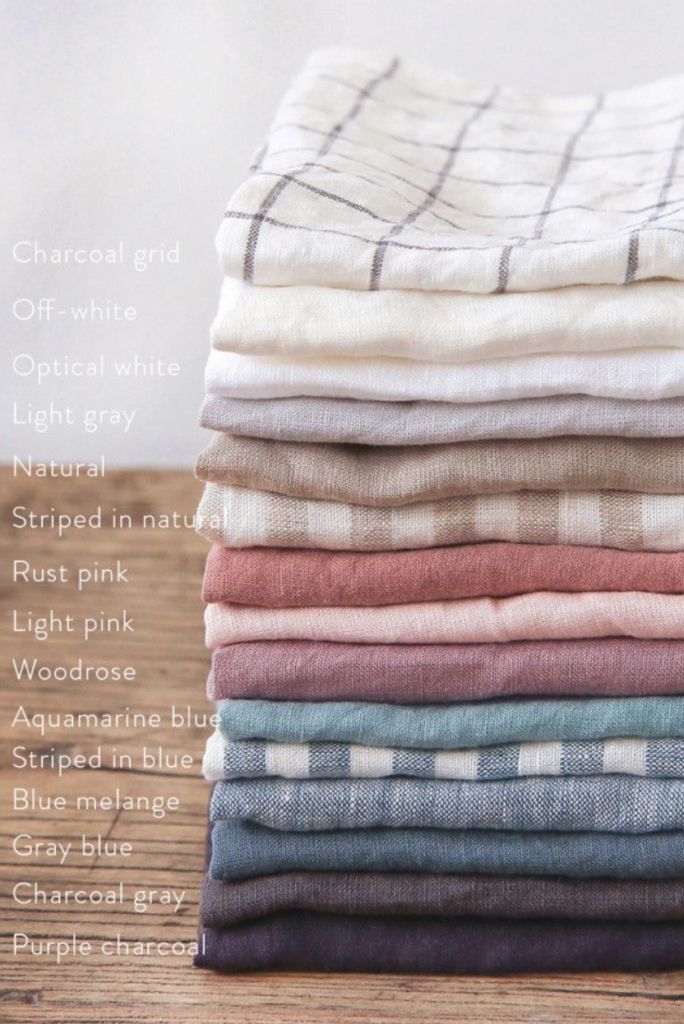 They are also offering my readers 10% off. Yay!
Just use code: MAGIC10 at checkout.
Below are affiliate links for the other items I used on this table, so you can easily recreate the look.


JUST SO YOU KNOW: I am approached every week by companies asking me to share their products with you and 95% of the time I decline. I would never promote or recommend a product that I don't love and use myself.