How to Prepare a Guest Bedroom For The Holidays
I am so excited to be welcoming guests back to our home for this holiday season! In preparation for their arrival, I gave our guest bedroom a little holiday update by adding some cozy winter bedding and sprinkling a few Christmas elements throughout. Today I'm sharing a checklist for how to prepare a guest bedroom for the holidays to ensure your visitors are comfy and cozy!.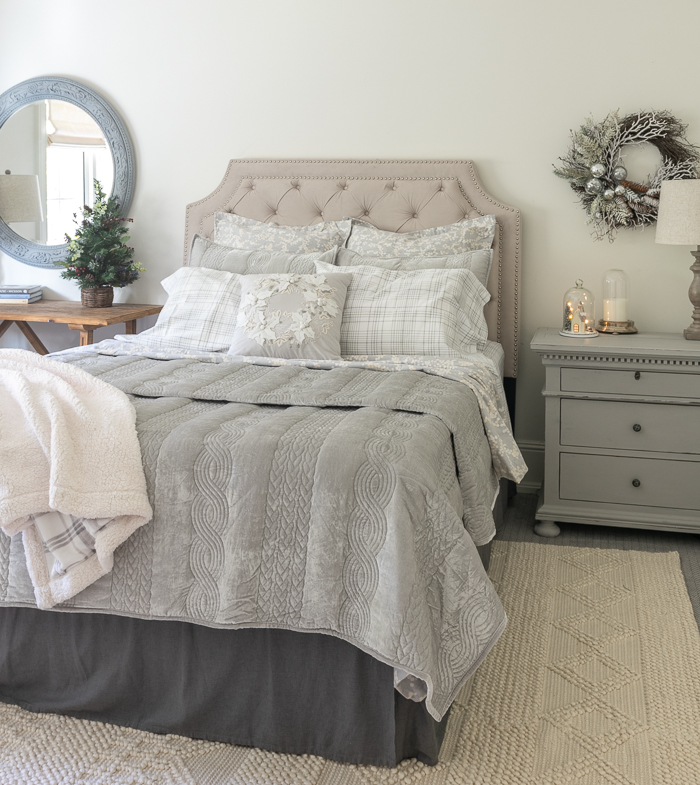 GUEST BEDROOM CHECKLIST
ADD WARM LAYERS
CREATE A COZY BED
INLUDE SPECIAL HOLIDAY TOUCHES
MAKE SPACE IN DRAWERS AND CLOSETS
DON'T FORGET THE BATHROOM
The first thing I did to update this bedroom for our upcoming guests was to add warm layers with a textured area rug under the bed. I found this particular Safavieh rug at our local Home Goods and fell in love with the pattern and texture. This is the first time I have added an area rug on top of carpeting and I have to say, I love the effect!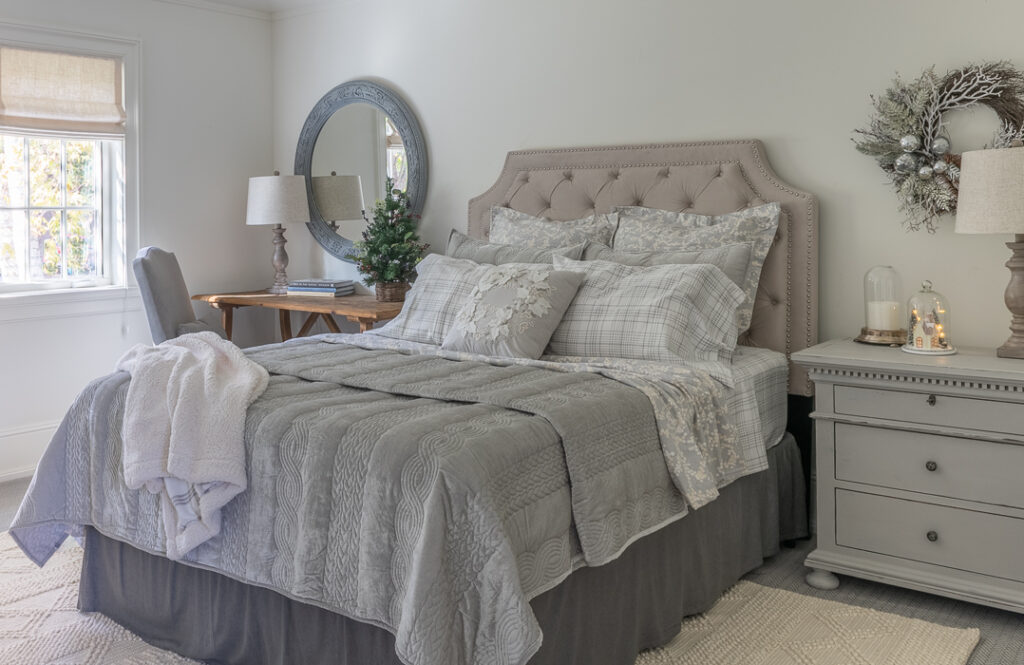 The next step in my holiday guest room preparation was to replace our fall bedding with a cozy winter alternative. I found all of this bedding from the Martha Stewart Collection at Macys. I mixed three different collections to create a cozy layered look.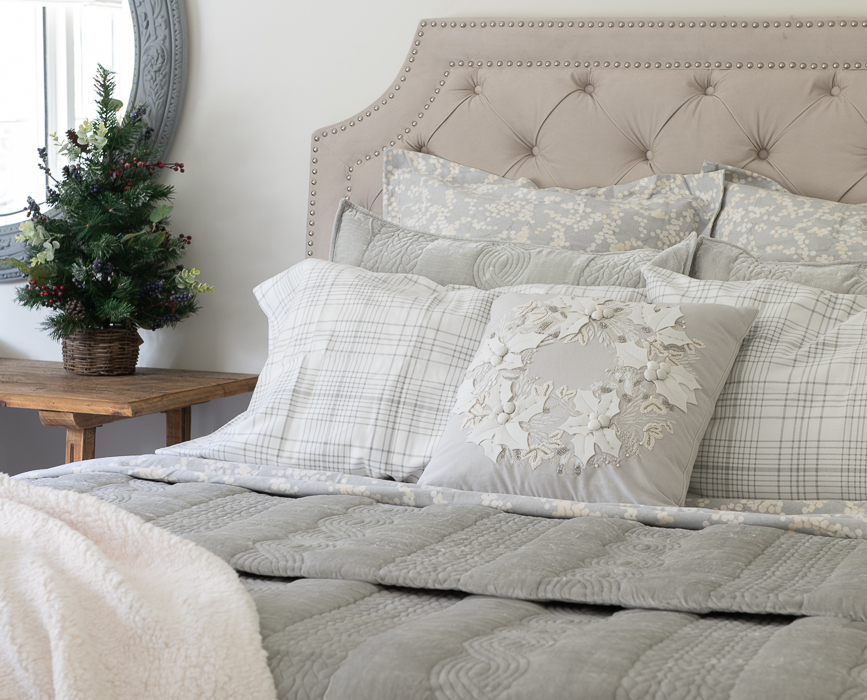 I love the look of plaid striped sheets mixed with a soft winterberry pattern in the euro shams. And the cable knit, gray velvet quilt and shams add an elegant touch.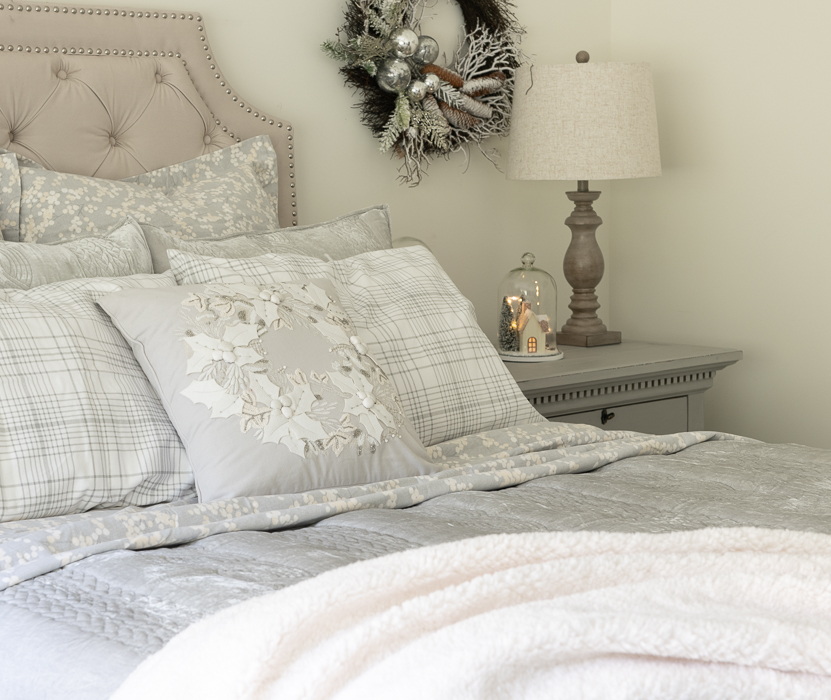 I finished the bedding with a pretty holiday pillow and the softest sherpa throw blanket. I want our guests to feel cozy and pampered when they visit and this bedding definitely accomplishes that!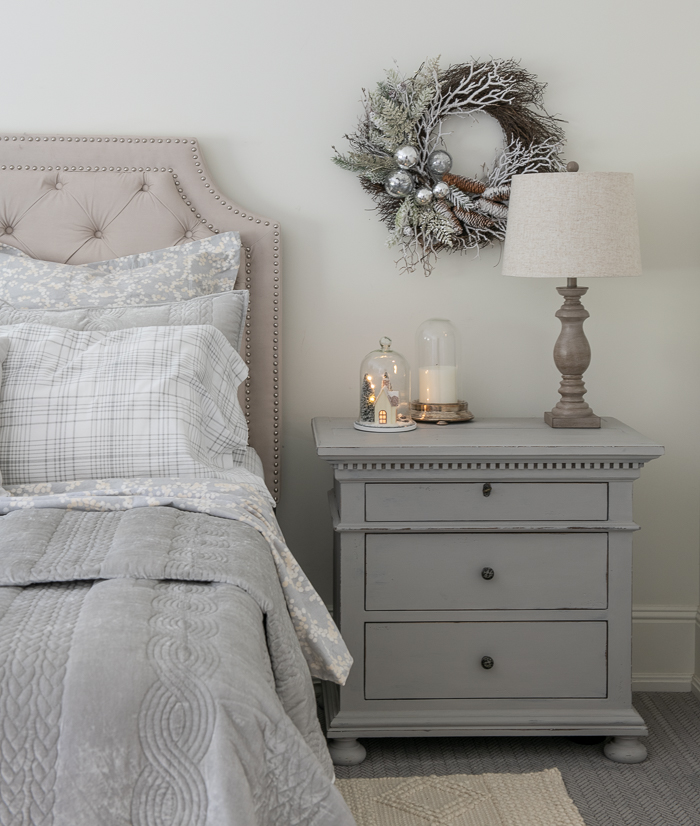 I like to give a nod to the season with a few simple holiday touches sprinkled around the guest bedroom. Not too much, because I want our guests to have room for their personal items. On the nightstand, I added a sweet cloche with a pretty lighted winter scene and I replaced an art print with a neutral wreath.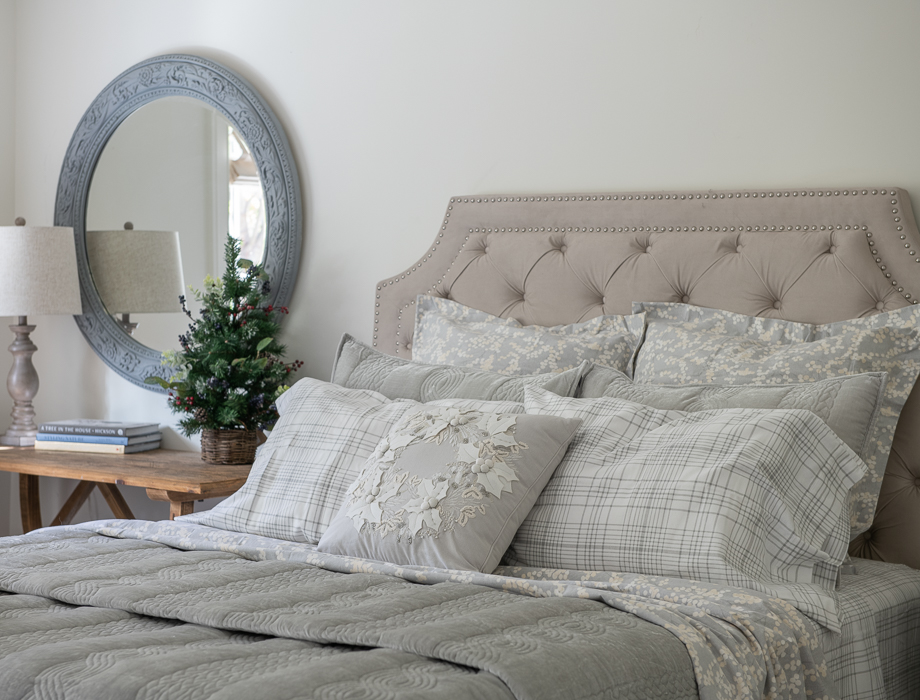 I placed a simple faux pine tree on the desk as an added holiday touch, alongside some lovely books that are of interest to our guests.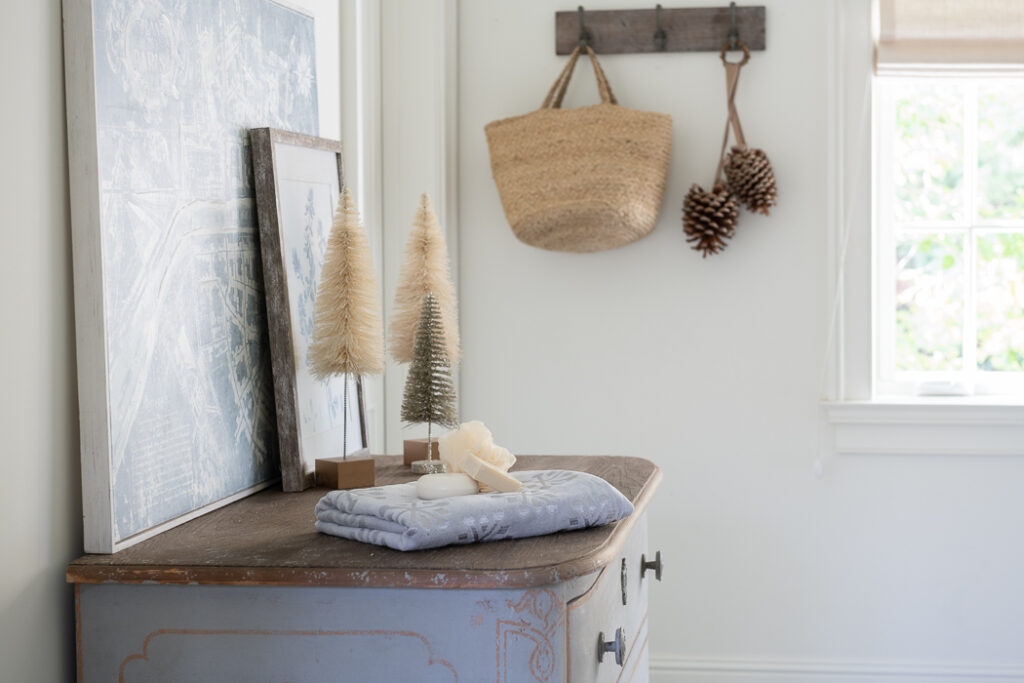 The final touch is to make sure there is space in dresser drawers and the closet for our guests to unpack and settle in. I add hangers so they can hang clothing and I clean out bathroom drawers to make space for their personal items. I also include fresh shampoo and conditioner in the shower alongside shavers and a new body sponge.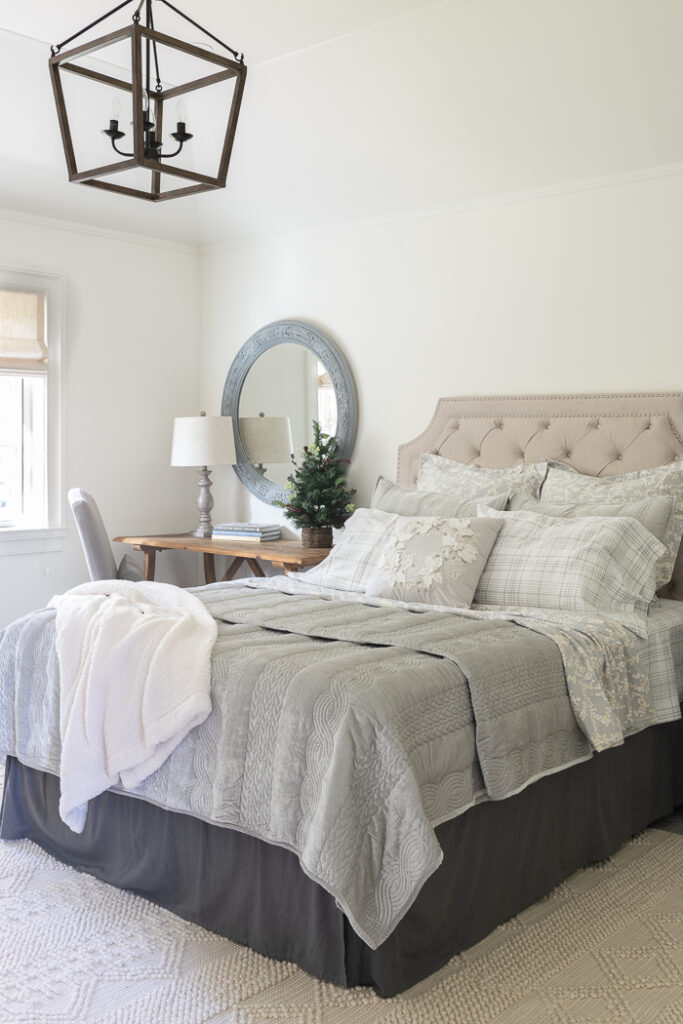 All of these special touches help to make our holiday guest bedroom inviting and cozy for our visiting friends and family. I hope this gives you some ideas about how to prepare a guest bedroom for the holidays. Most importantly, I hope you have a beautiful season making memories with those you love!