Tips for Transitioning from Fall to Winter Decor
Happy November everyone! I cannot believe we are already moving toward the holidays…this season seems to be passing so quickly! I have to admit, I have always waited until after Thanksgiving before getting my Christmas decor out. It was what my mom always did and so it is what I have always done. But I wanted to offer you guys some early inspiration, so I'm sharing some tips for transitioning from fall to winter decor.
I have to tell you, the appearance of Christmas trees and ornaments, this early in the season actually made my entire family really happy!
*This post contains affiliate links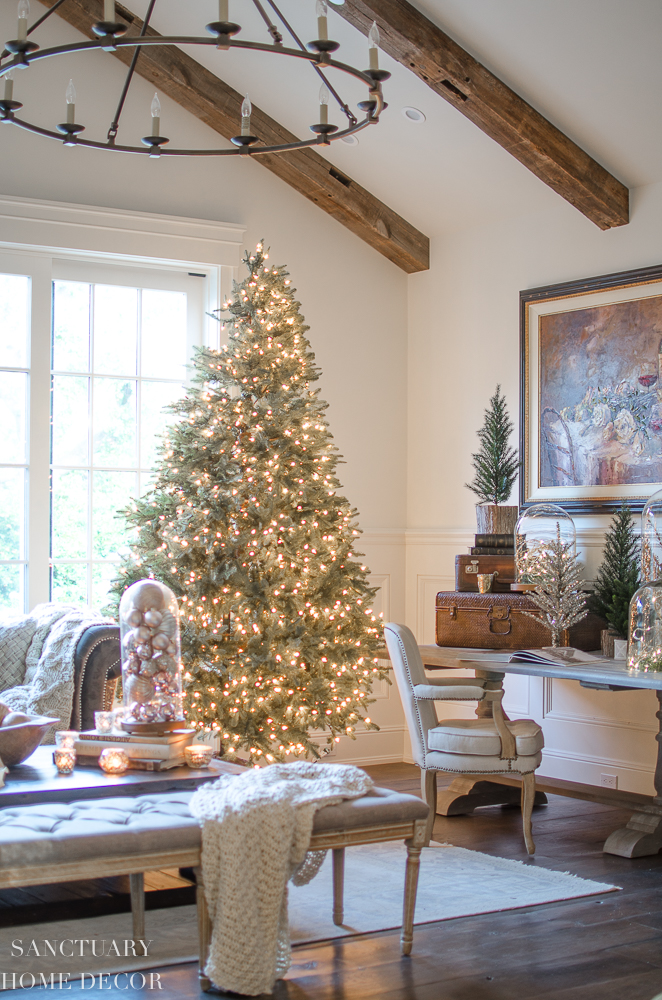 I have to admit, it has been a bit of a conundrum for me to figure out how to make this transition without having it look like Christmas had completely taken over, so I decided to do what I always do…start slow with a neutral color palette.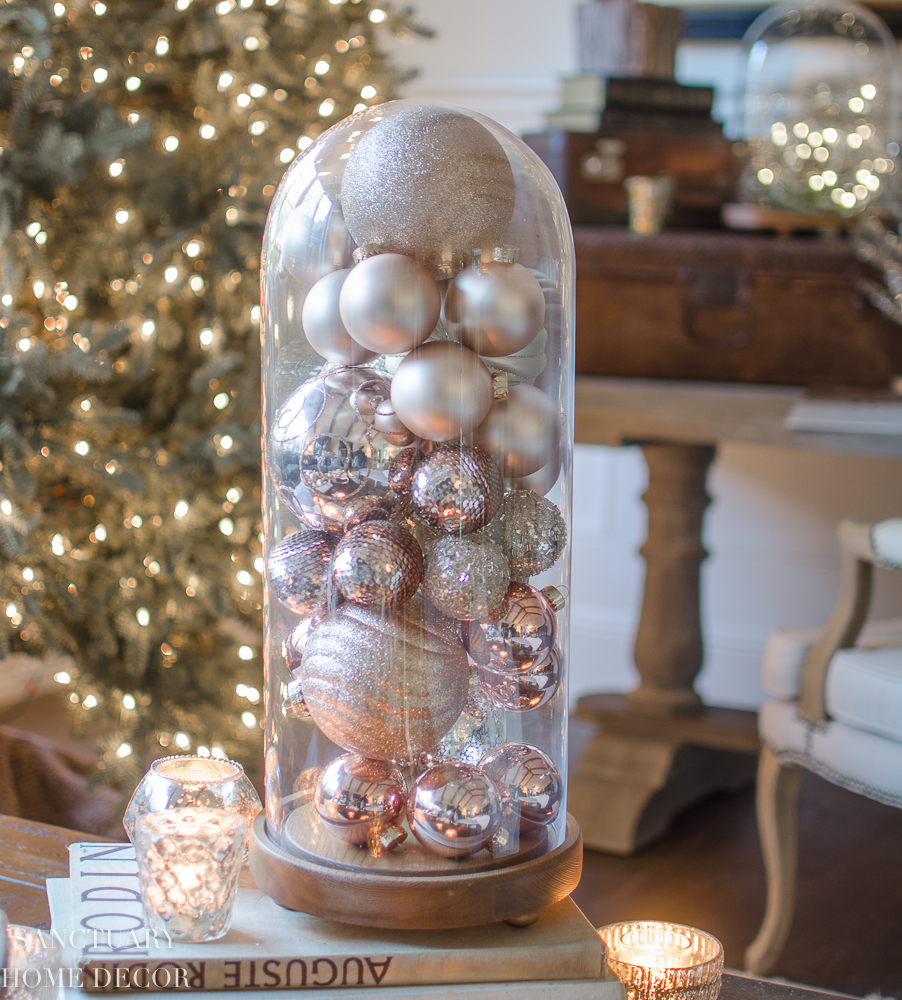 In this case I decided to add some metallic winter decor elements to my living room alongside a "naked" Christmas tree. It had never occurred to me to have my tree up without decorating it, but I have to say, I love it!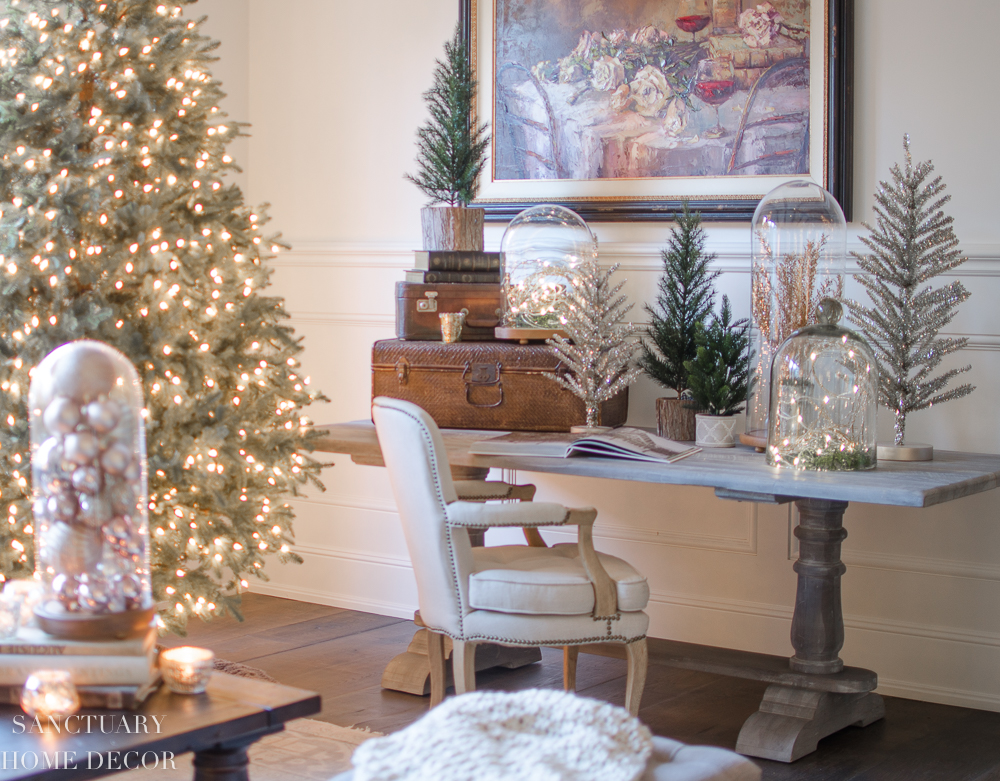 It says winter and holiday but not quite Christmas yet and that is exactly what I was looking for!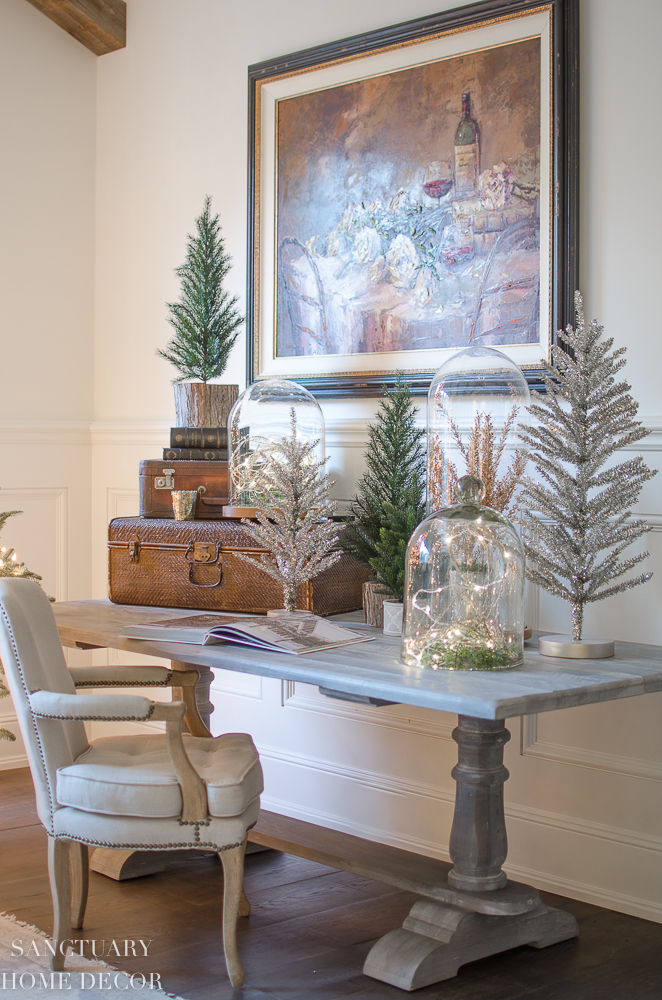 I also removed my fall decor from my living room side table and transitioned to a little forest of trees in deep green and metallic hues.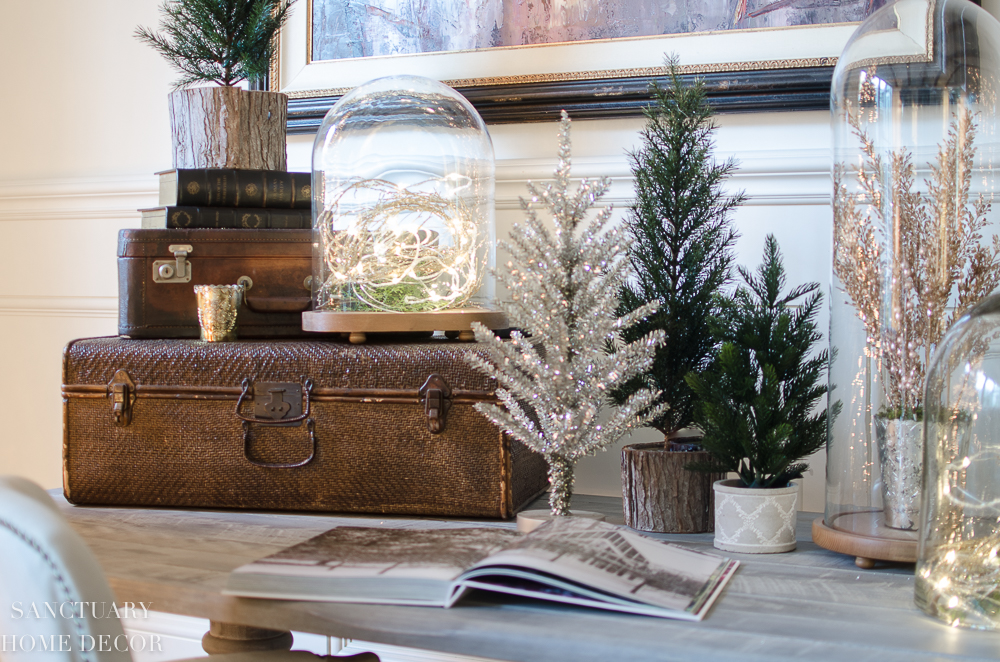 I removed all traces of fall color from my cloches and added in a tangle of gold branches, twinkle lights and winter greenery.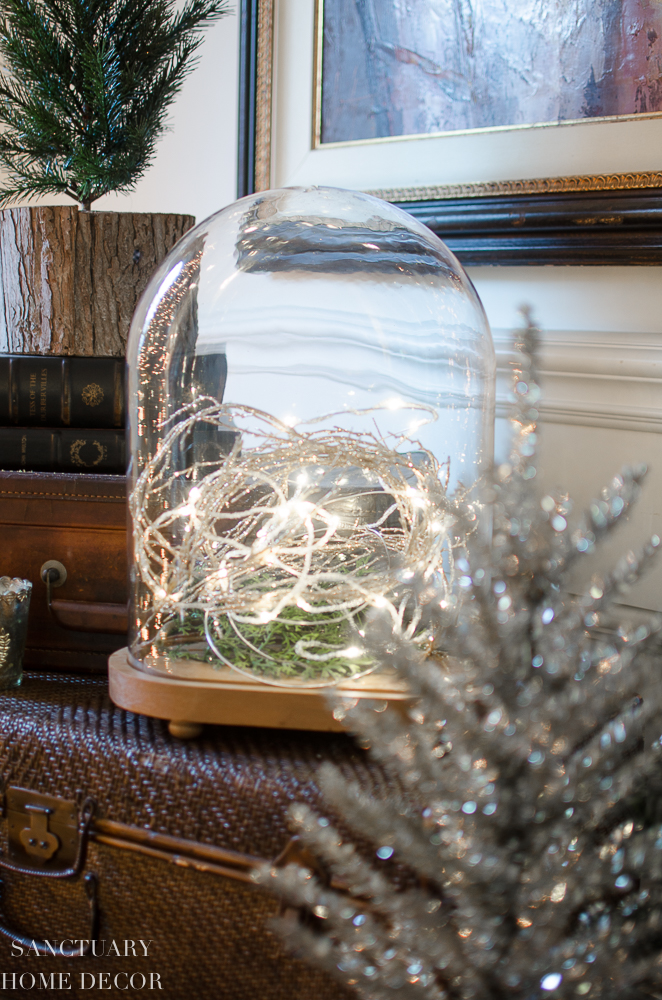 I love how the sparkle of these mimics the sparkle of the tree lights and makes the whole room glow.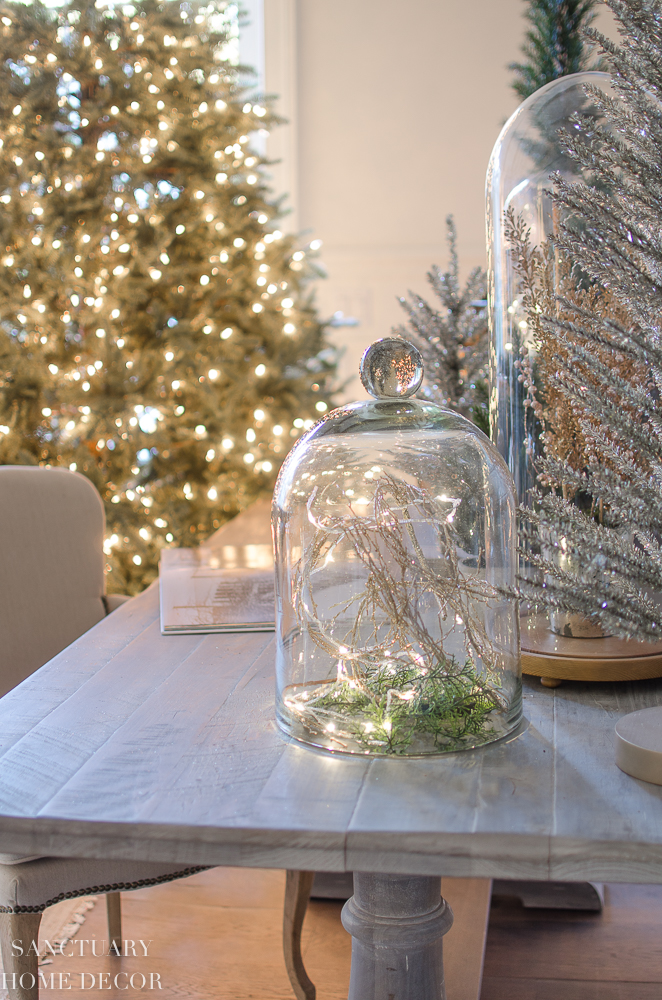 I also decided to get my tree ornaments out, but use them as decor rather than to decorate my tree. I think this is the perfect way to make a slow transition to holiday decor and add a bit of sparkle to any room.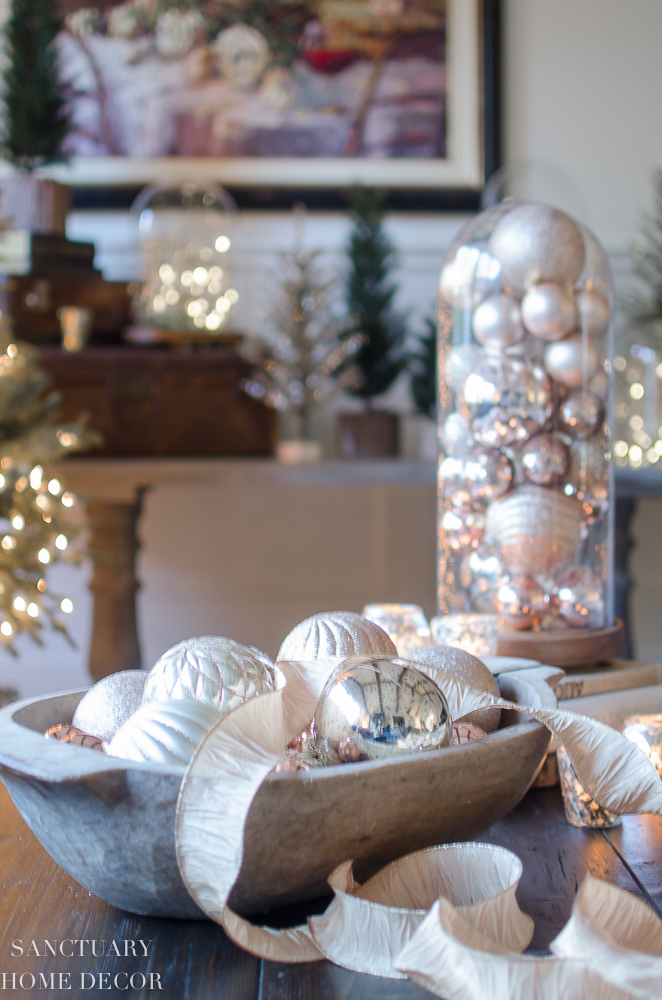 I filled a large cloche with rose gold and metallic ornaments and placed it on the coffee table next to a dough bowl filled with the same ornaments. I think this look will be beautiful for our Thanksgiving celebration at the house.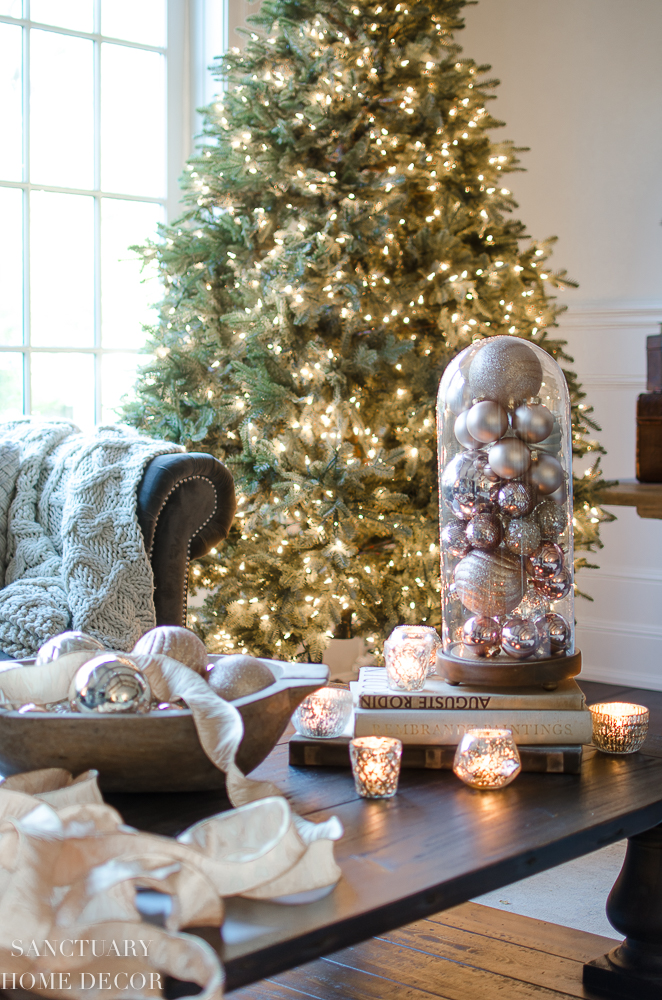 I also added some cozy knit pillows and a chunky knit blanket to the couches alongside my favorite fall/winter pillows. Even though the weather is no where near cold enough to use these yet, I can dream, right!?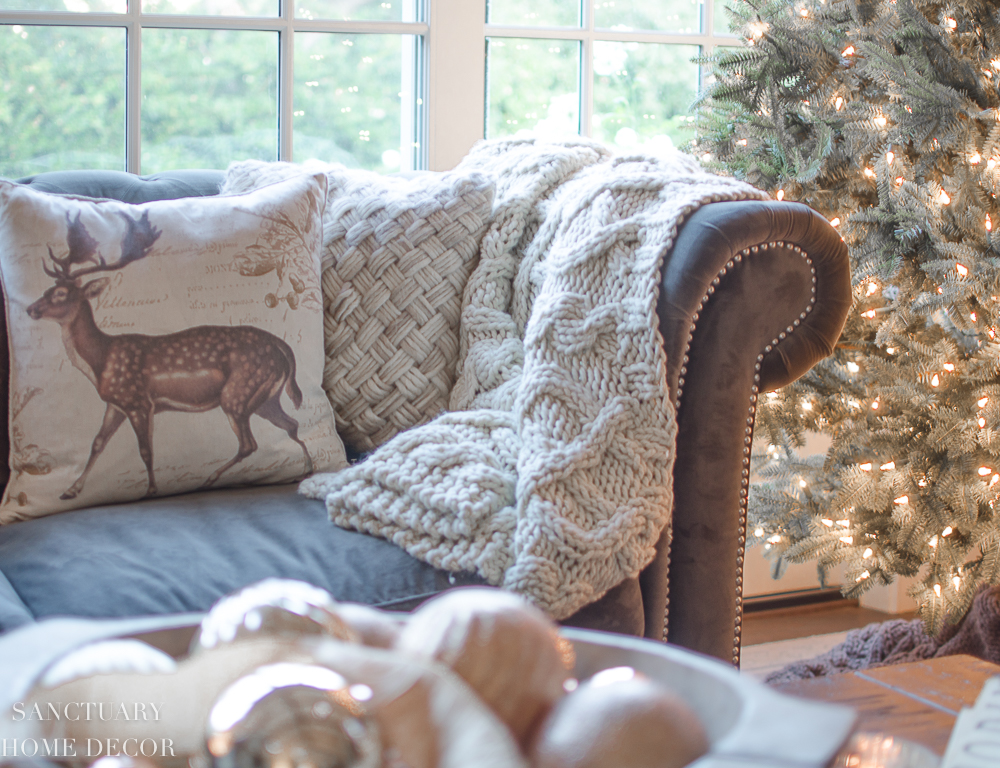 I am really happy with my first pre-Thanksgiving, winter decor look. I am also pleasantly surprised at how easy it is too add a few neutral winter decor elements to our home to make the transition from fall so seamless. I hope this gives you some ideas about how to transition from your fall decor to your winter decor using a few neutral elements.
So tell me…when do you start decorating for the holidays?