How to Begin Decorating for Christmas
It's the first week of November and in our home, that means I am packing up our fall decor and bringing out the first touches of holiday decor. I actually love this time of year where a few winter touches are mixed with a bit of sparkle for Christmas. I have developed a few ways to slowly transition from fall to winter, so today I am showing you how to begin decorating for Christmas.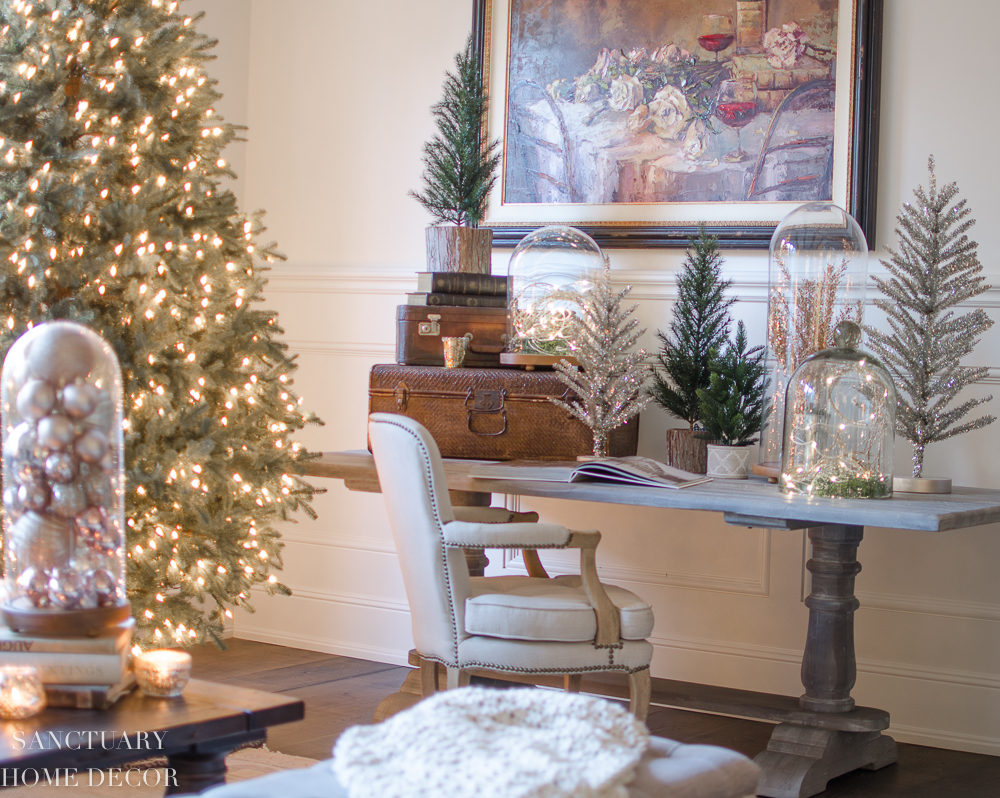 I am also joined by my super-talented friends on Easy Elegance Wednesdays who are sharing some gorgeous fall table settings as well as some additional ideas for how to begin decorating for Christmass. We have a lot to share, so scroll down to see everything!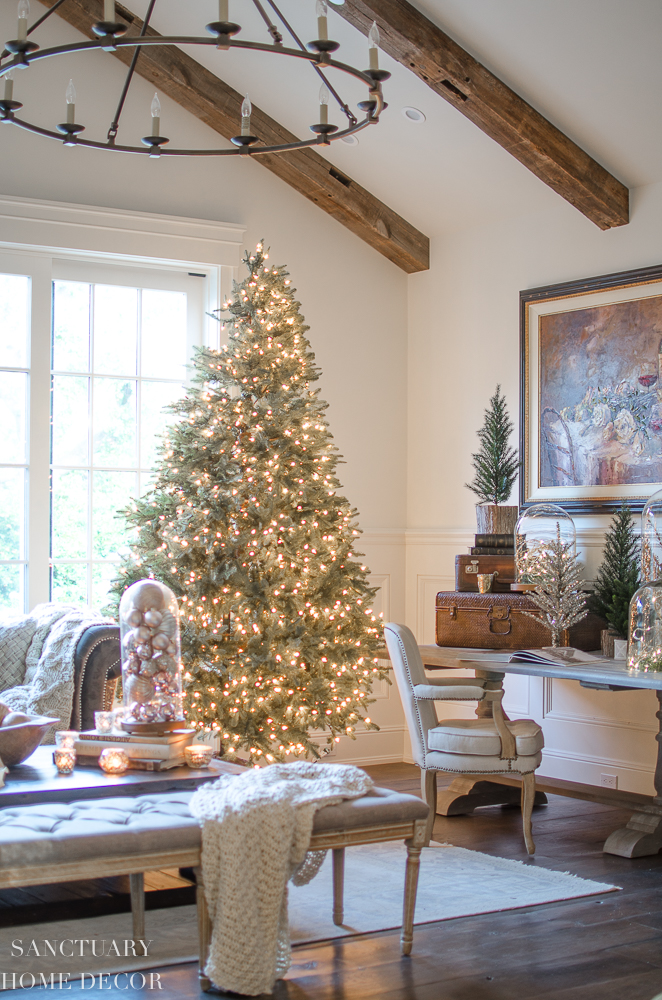 In the first weeks of November, I often have "naked" Christmas trees in my home. I love the look of a sparkly tree tucked in the corner, waiting to be dressed for the holidays.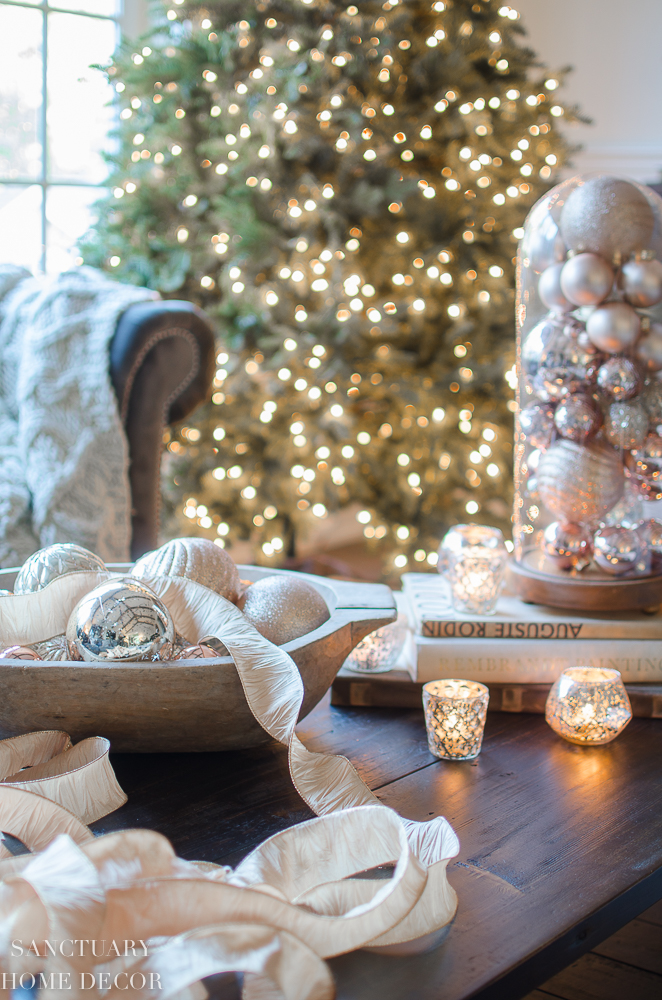 I also love bowls filled with ornaments placed on tables as a way to add holiday decor to different areas of the house.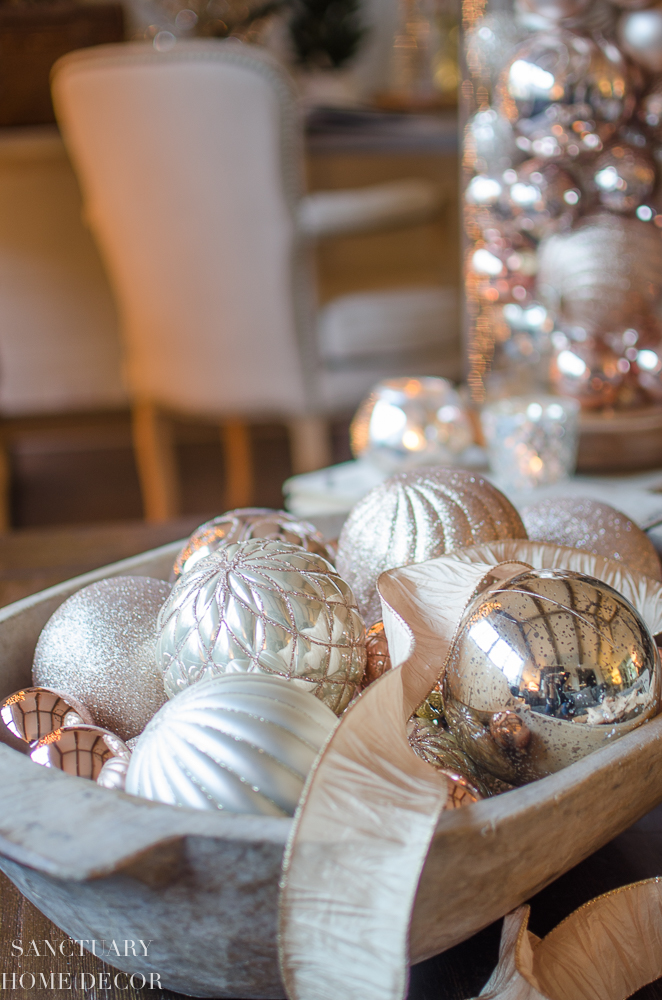 For more tips about how to transition from fall to winter decor , and begin decorating for Christmas, scroll down and tap the blue link below. And be sure to check out the inspiration my friends are sharing!
Have a beautiful day!

Home Stories A to Z | Thanksgiving Table Tips
My 100 Year Old Home | Fall Tablescape Inspirations
Sanctuary Home Decor | How to Transition From Fall to Winter Decor
StoneGable | Transitioning from Fall to Christmas
Designthusiasm | Rose Gold Christmas Decorations