Tips for Elegant and Simple Christmas Decorating
Welcome to my 2021 Christmas Home Tour! It has been a full month of slowly completing my Christmas decorating and I absolutely love how everything finally came together! I kept my decor elegant and understated this year, with a focus on small details and a cohesive color palette throughout the house. I am so excited today to be joined by some incredibly talented friends who are also sharing their homes dressed for the season, so be sure to scroll down to the end of this post to see what they are sharing. Let's get started with some tips for elegant and simple Christmas decorating in every room of the house!
FRONT PORCH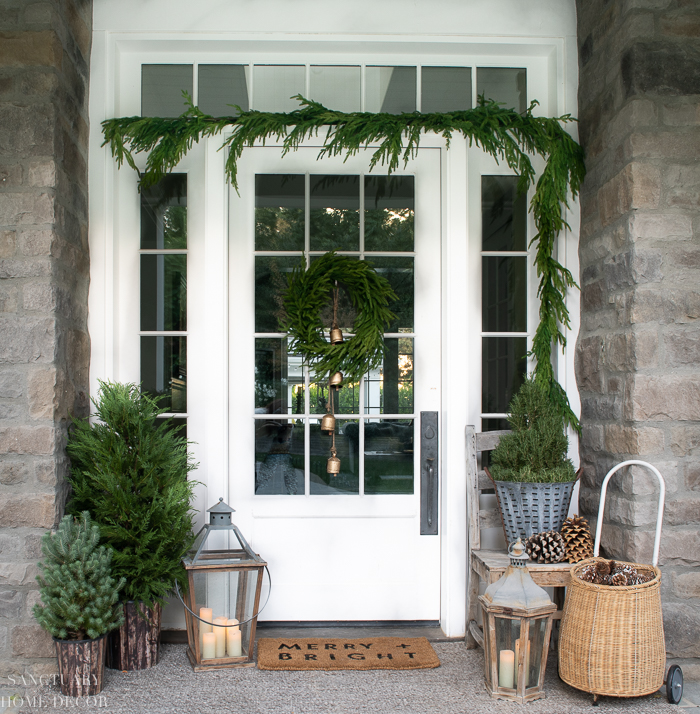 My front porch decor is all about natural and neutral this season. I want this look to last throughout winter, so I kept everything green without any specific Christmas items.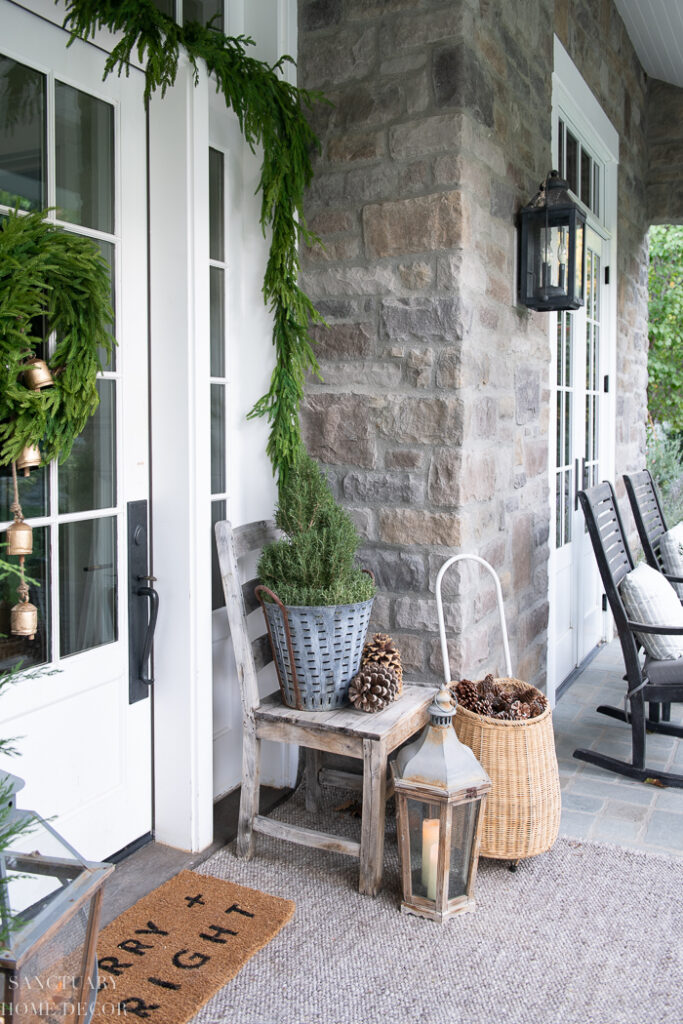 Pinecones, bells, and a rosemary topiary will last from November through February.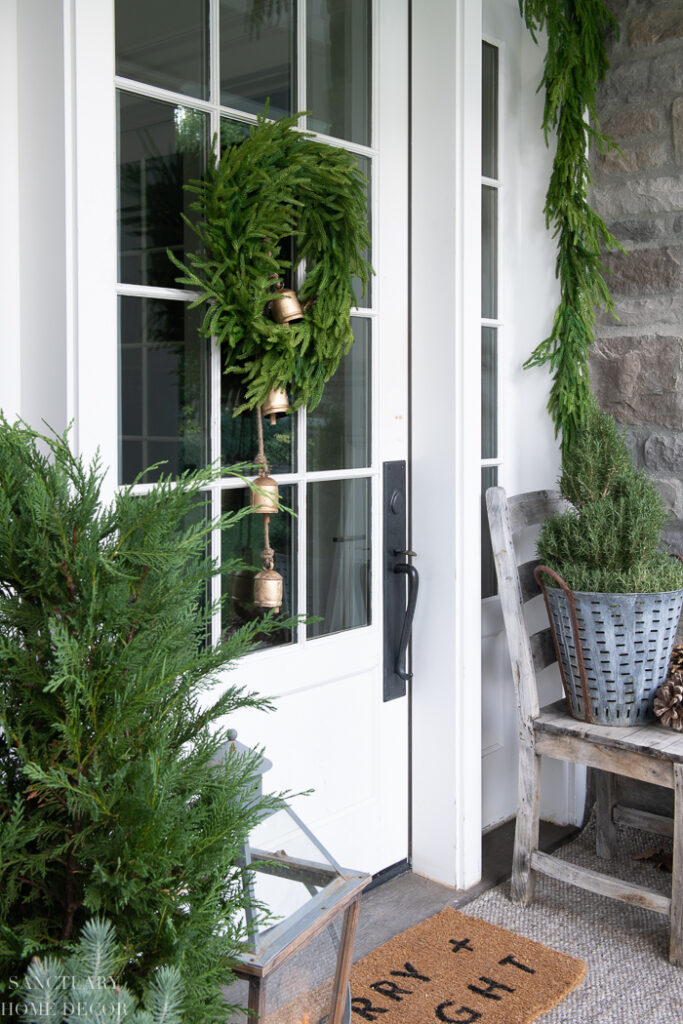 The front door wreath and garland is faux Norfolk pine so it will not dry out. I added some gold bells layered underneath the wreath for a fun and festive look.
LIVING ROOM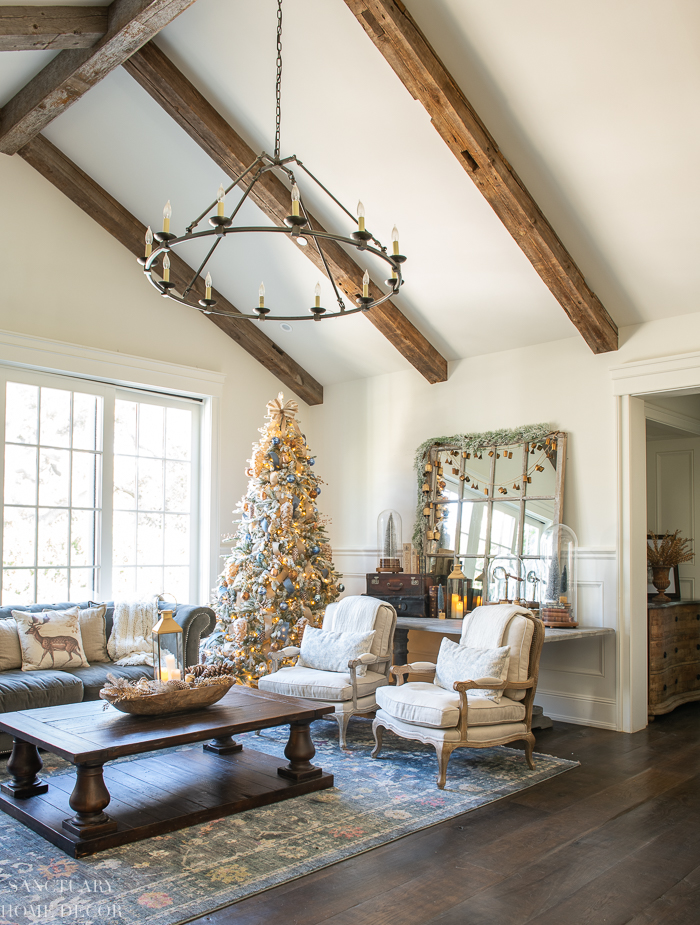 As you enter through the front door, our living room greets you with an elegant Christmas look. A 9′ frosted tree in the corner is filled with gold and soft blue ribbon and ornaments to blend with the decor in the room.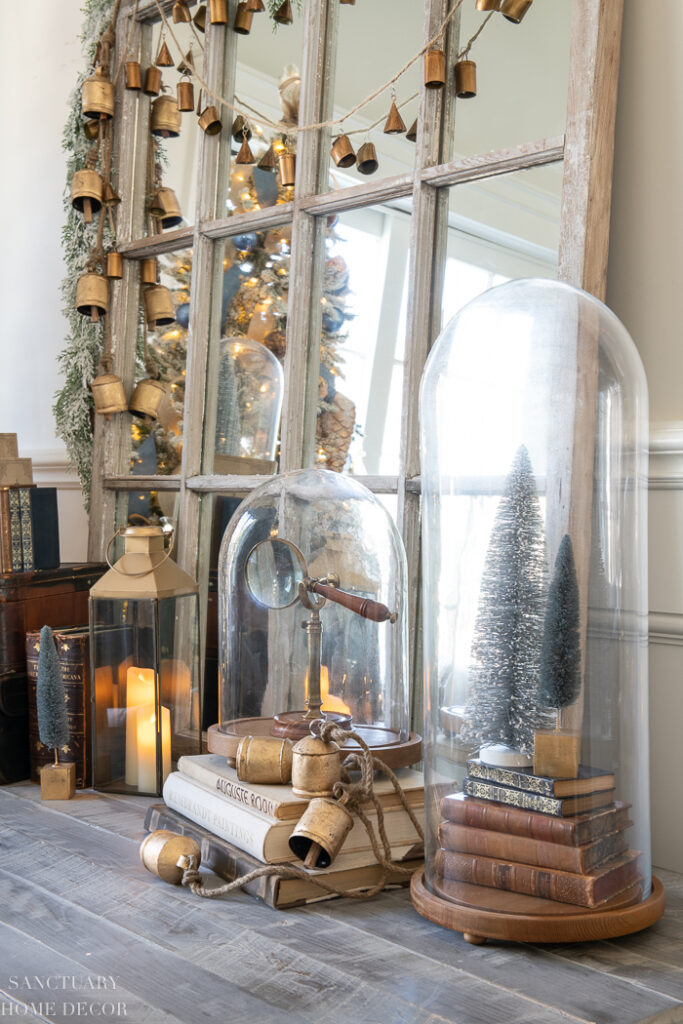 The oversized table next to the tree is a perfect place to create a holiday vignette. I used my favorite cloches, filled with leather-bound books and bottle brush trees.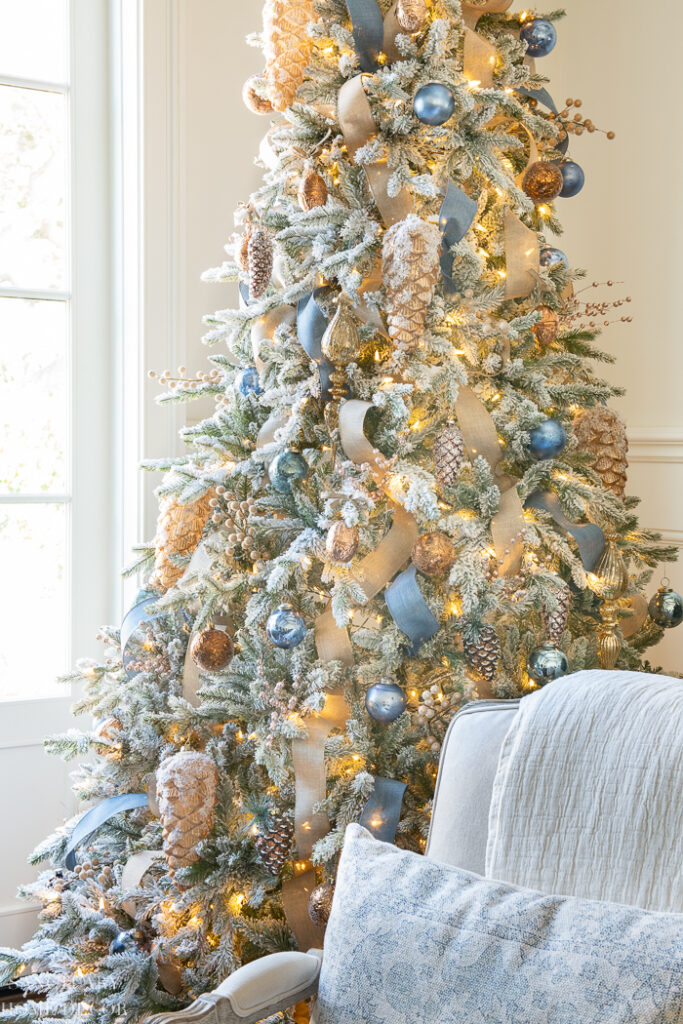 This was a fun color combination for our living room tree. The linen and blue ribbon helped to accentuate the palette and the sparkle of copper, gold and blue ornaments added the finishing touch.
DINING ROOM
I love a beautifully set table for holiday celebrations. I want our guests to feel as if the experience starts the minute they enter the dining room.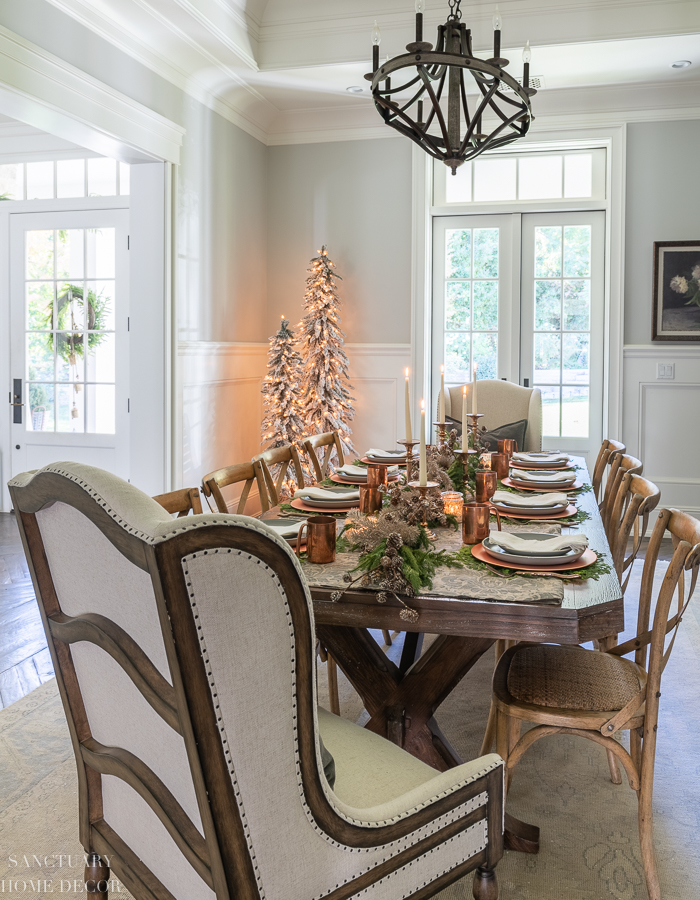 With soft candlelight and layers of neutral elements, this tablescape is perfect for any holiday celebration.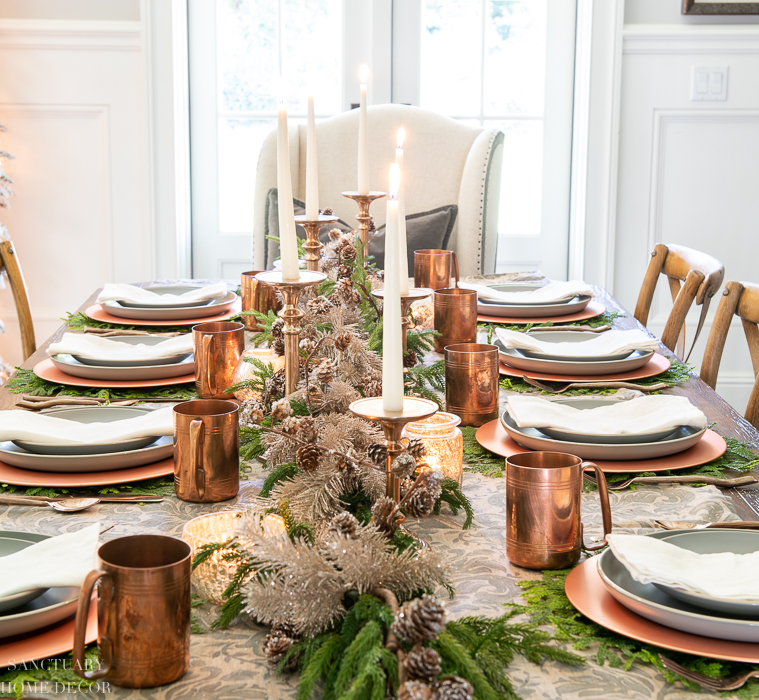 I have shared all of the details about HOW TO SET A STUNNING HOLIDAY TABLE HERE.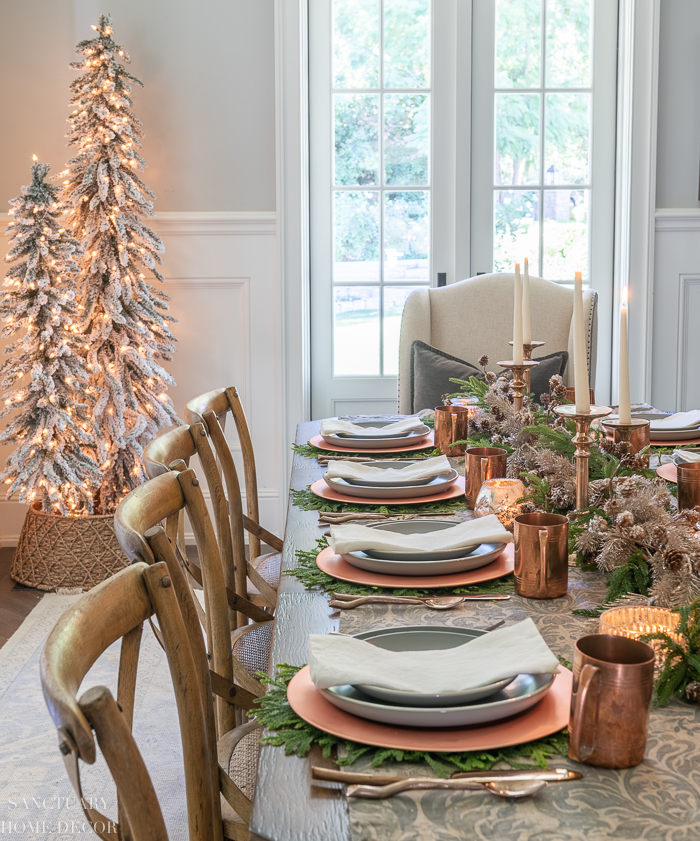 FAMILY ROOM
I don't often photograph our family room This is the place where we gather to watch movies and football, hang out with our kids and dogs and generally spend the majority of our time together as a family. It is also the room that is the coziest during the holidays because of the fireplace.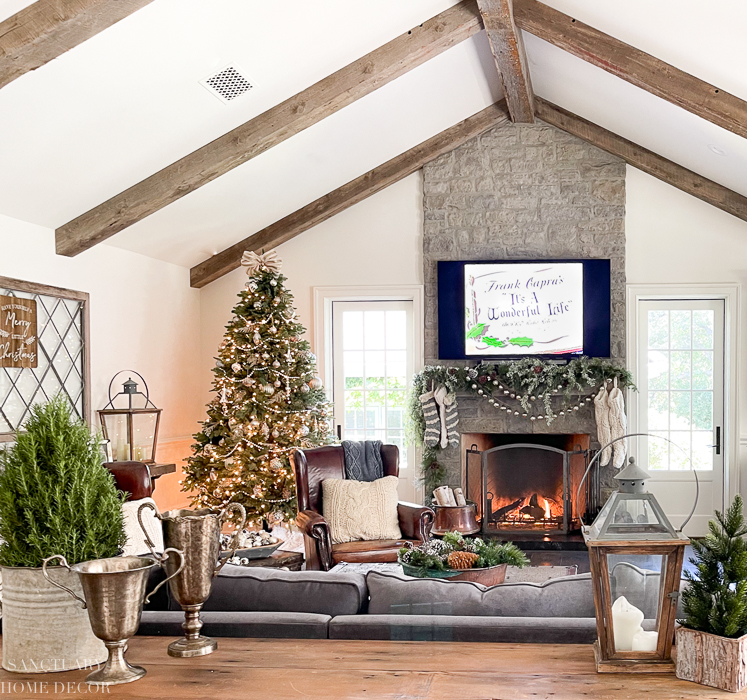 The large tv above the fireplace is well-loved by our family but is also difficult to decorate during the holidays. I have learned to focus on the mantle and hearth and create a warm inviting vignette that we can enjoy while watching our favorite holiday movies.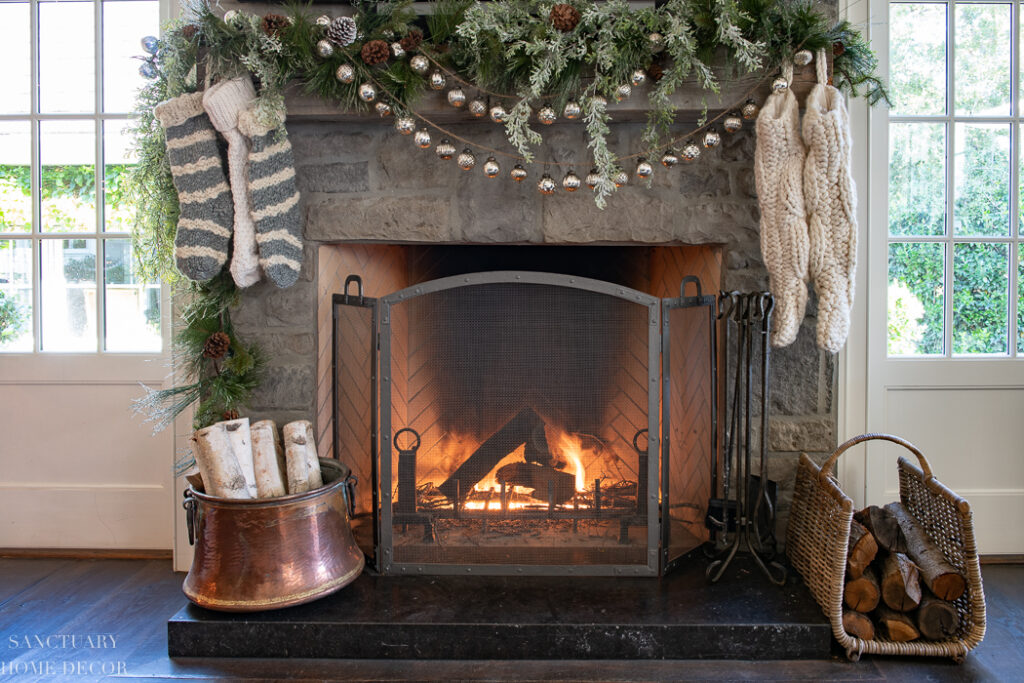 Our well worn couch is often piled high with kids and dogs and I wouldn't have it any other way!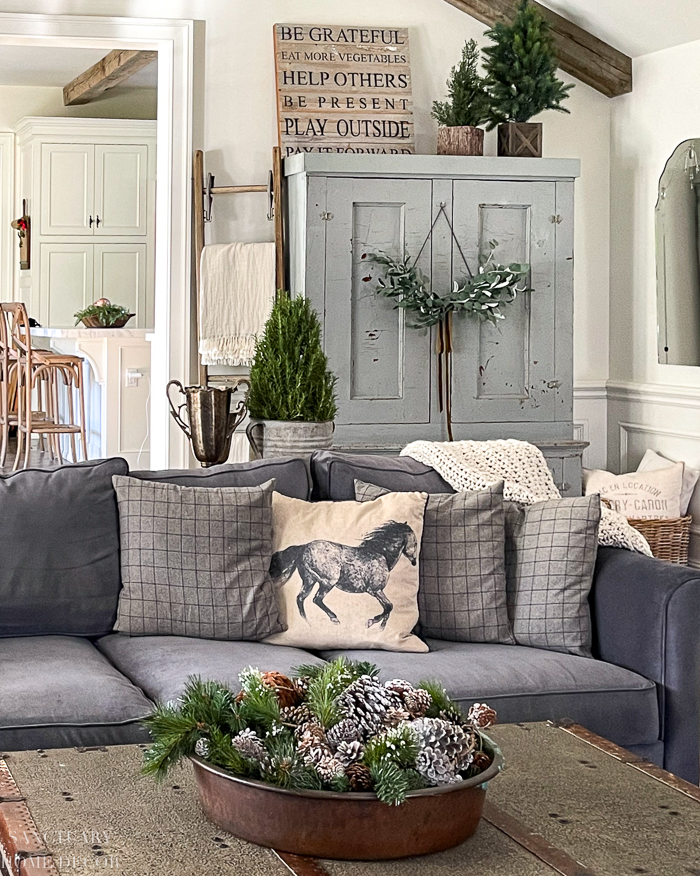 KITCHEN
I like to keep the Christmas decor in my kitchen minimal and neutral. Since this is a working area in our home, I don't like to have a lot of "stuff" on the countertops so I add a pretty garland on my range hood and some mini wreaths to the cabinet fronts.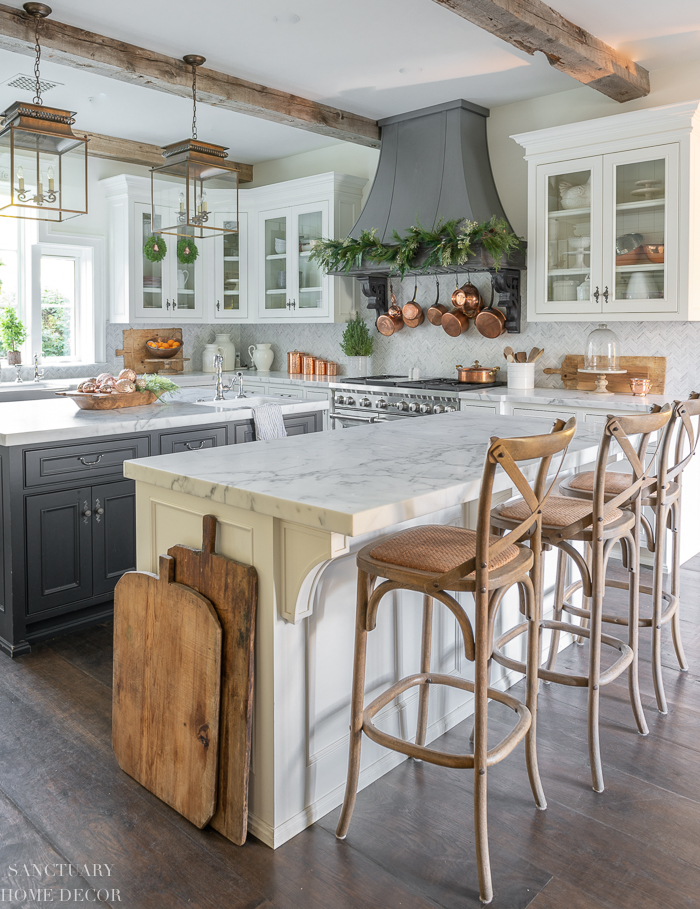 I love the look of a potted rosemary or lavender tree next to the range.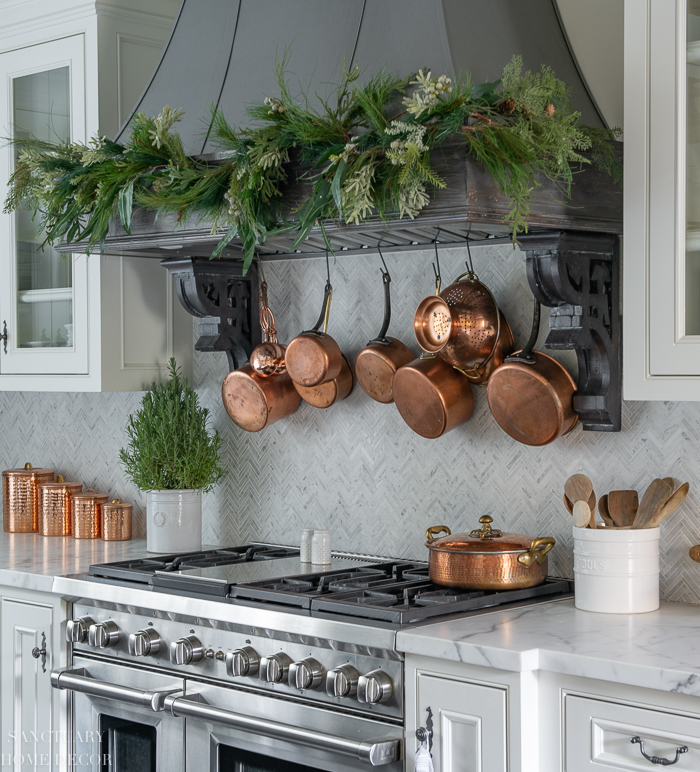 Copper accents are my go-to accessory in the kitchen from fall through winter.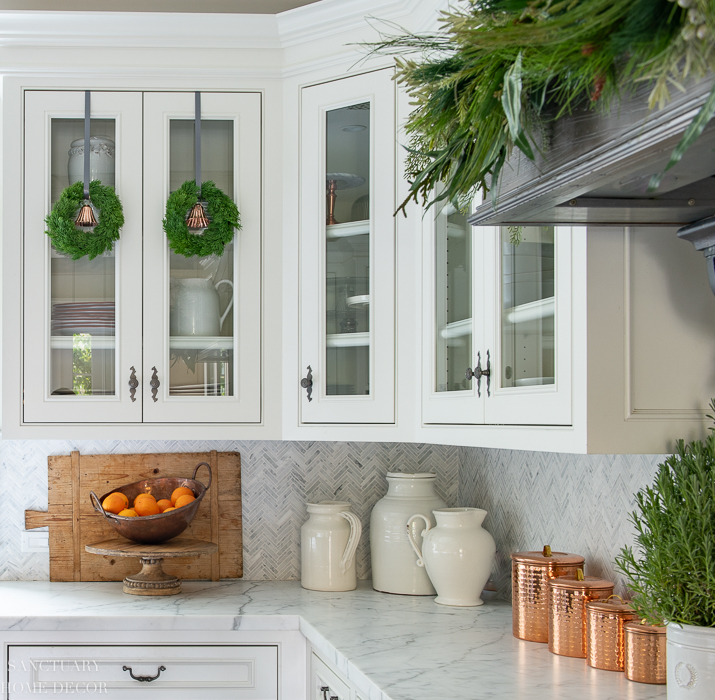 GUEST BEDROOM
I am so happy to be welcoming friends and family into our home this season. I gave our guest bedroom a little holiday spruce up in anticipation of the parade of company we will ave this year.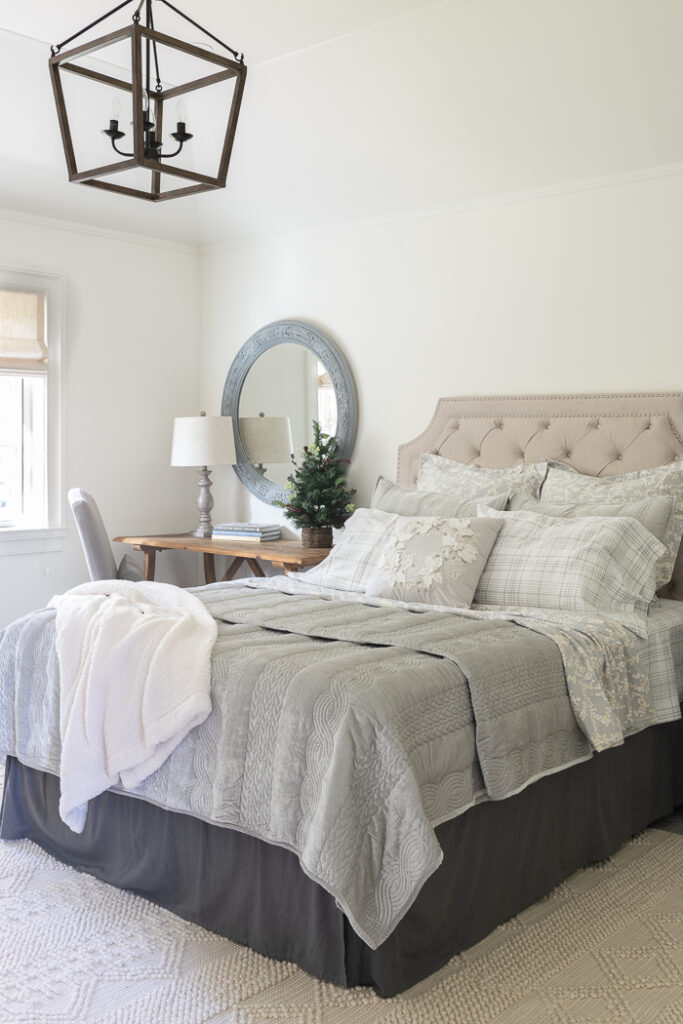 Warm and cozy winter bedding is the perfect addition to a holiday guest bedroom. I layered several different patterns and textures on the bed to give our guests a soft and yummy bed to relax in.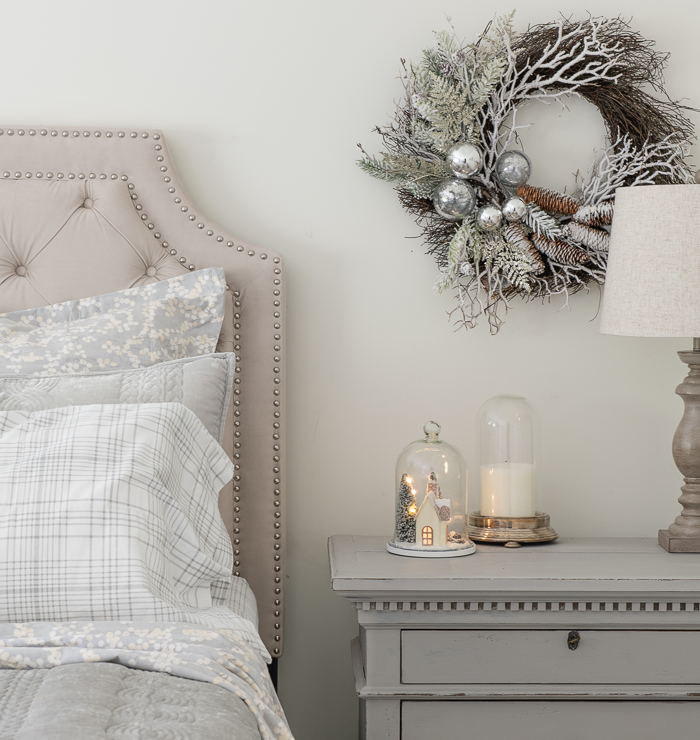 Small touches that add a holiday vibe without adding too much clutter allow our guests to unpack and have room on the night table.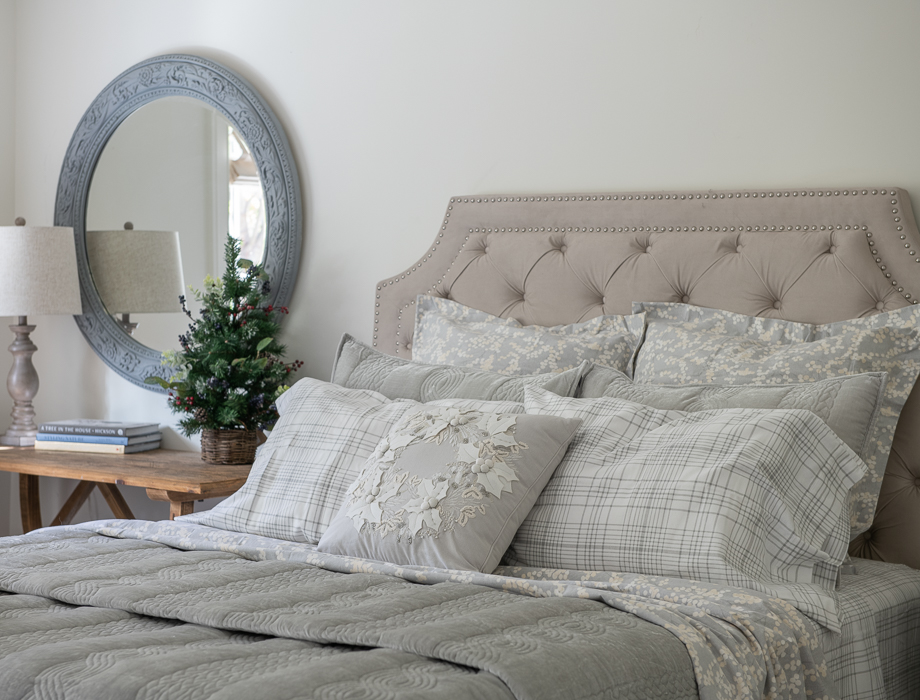 See my tips for HOW TO PREPARE A HOLIDAY GUEST BEDROOM HERE!
I'm so happy you stopped by to see my Elegant and Simple Christmas Home Tour. Now be sure to check out all of the gorgeous homes my friends are sharing below!

And be sure to check out all the other Christmas Home Tours below!