How To Decorate A Winter Front Porch
I thoroughly appreciate a front porch that is dressed for the season, especially during the holidays. I also only like to add new decor to my front porch four times a year, as we embrace a new season, so the holidays create a bit of a conundrum when it comes to porch decorating. Rather than create a Christmas-inspired porch with bows and tons of color, I choose to celebrate the season with a winter-inspired porch that will look fresh beyond Christmas. This year I focused on traditional greenery and added just a few pinecones and lanterns to finish the look. Today I'm sharing a few tips about how to decorate a winter front porch that will last well into the new year.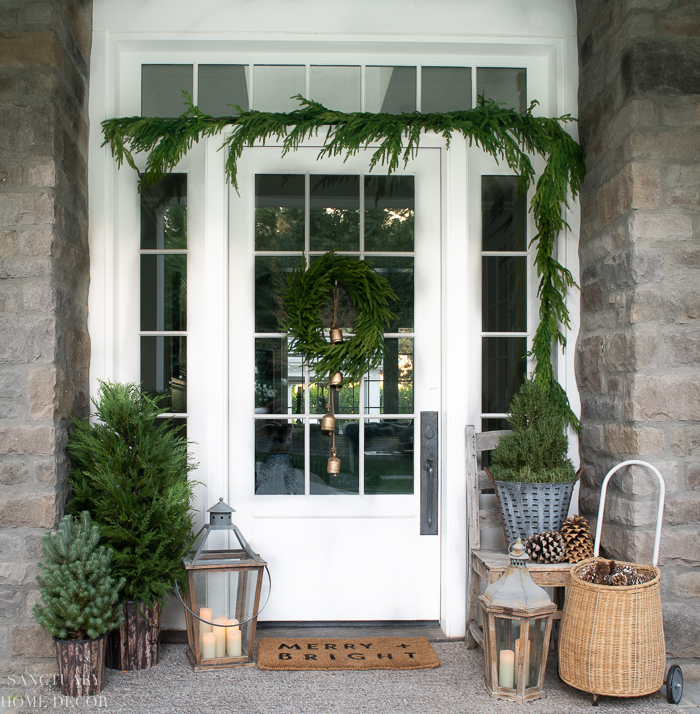 This look was inspired by a trip to my local nursery where I found some beautiful potted winter greenery. A large cypress tree, a small Italian spruce tree and a rosemary topiary were all I needed as a base for this look.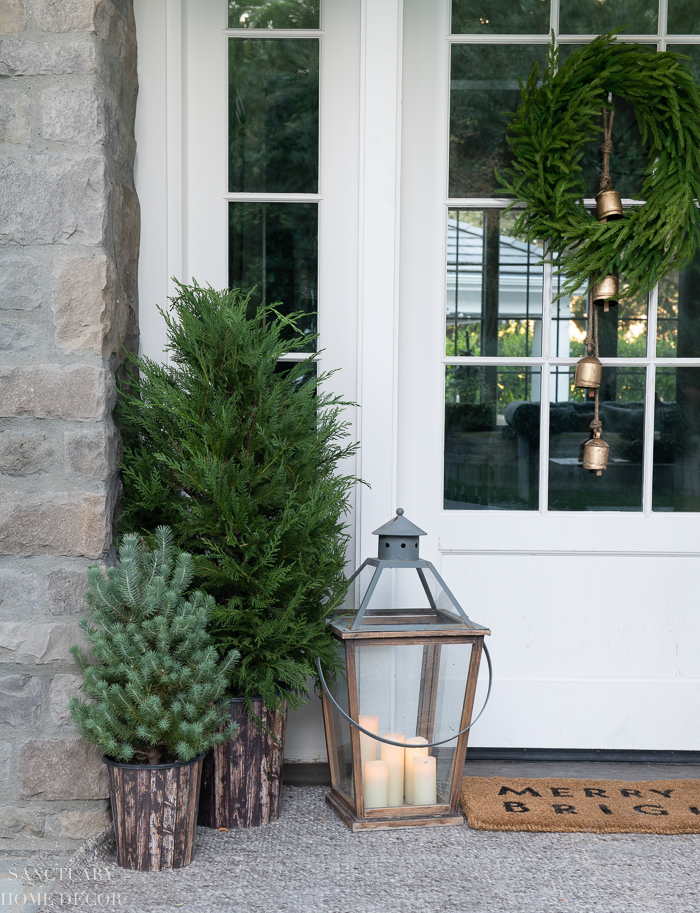 With two of the evergreen trees anchoring one side of the porch, I used a distressed wood chair to elevate the rosemary topiary, on the other side. I added two large pinecones next to the olive bucket and then filed a rolling market basket with small pinecones and places it near the chair.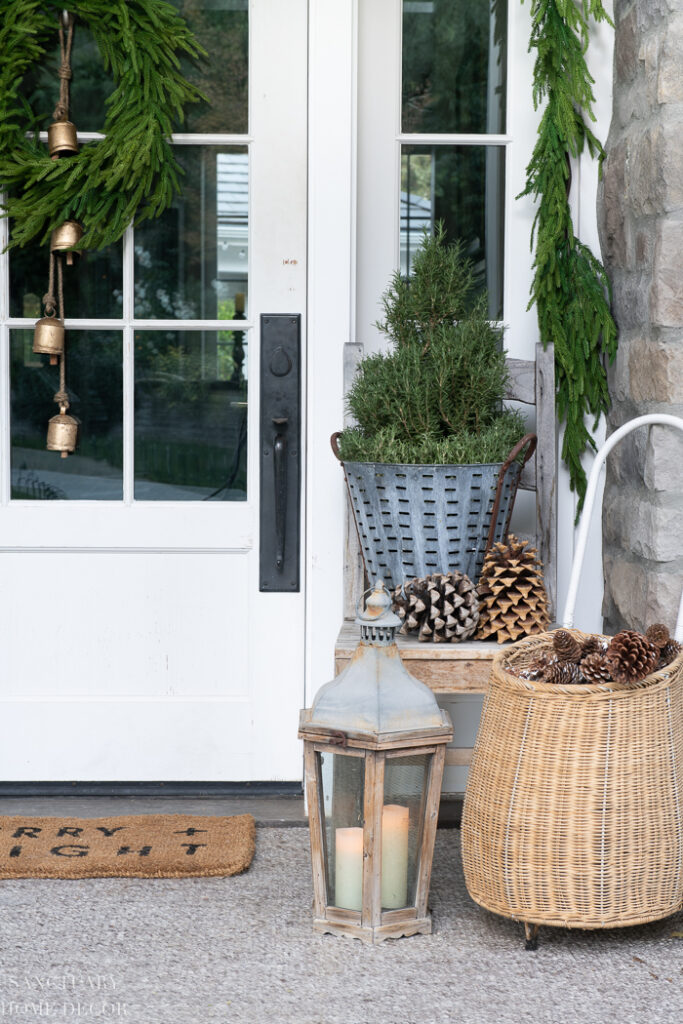 A pair of mismatched lanterns placed on either side of the door pull in the gray tones from the oversized rug and olive bucket.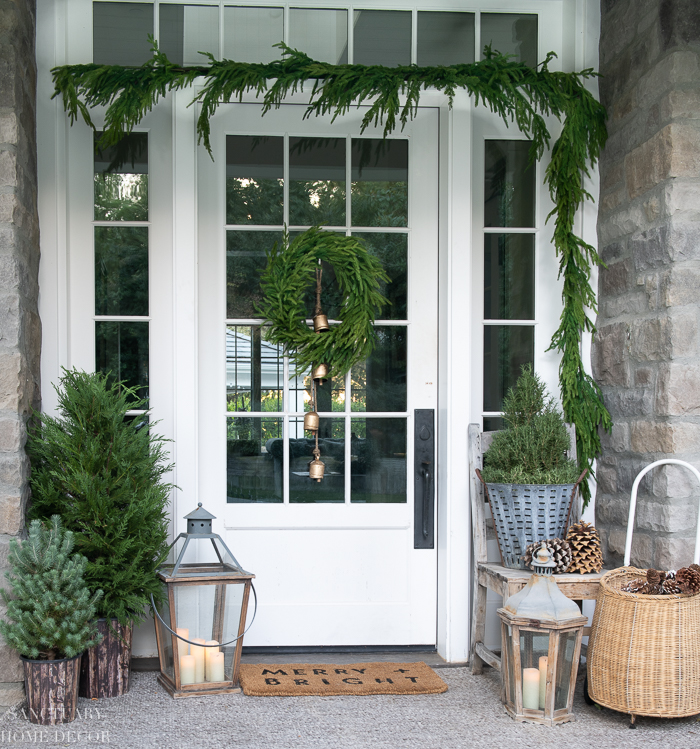 In order to preserve the look for as long as possible, I decided to use faux Norfolk pine garland around the doorway. I placed a length below the transom window and let it trail down one side of the doorway. I think garland hung asymmetrically looks less overwhelming than when it completely surrounds a doorway.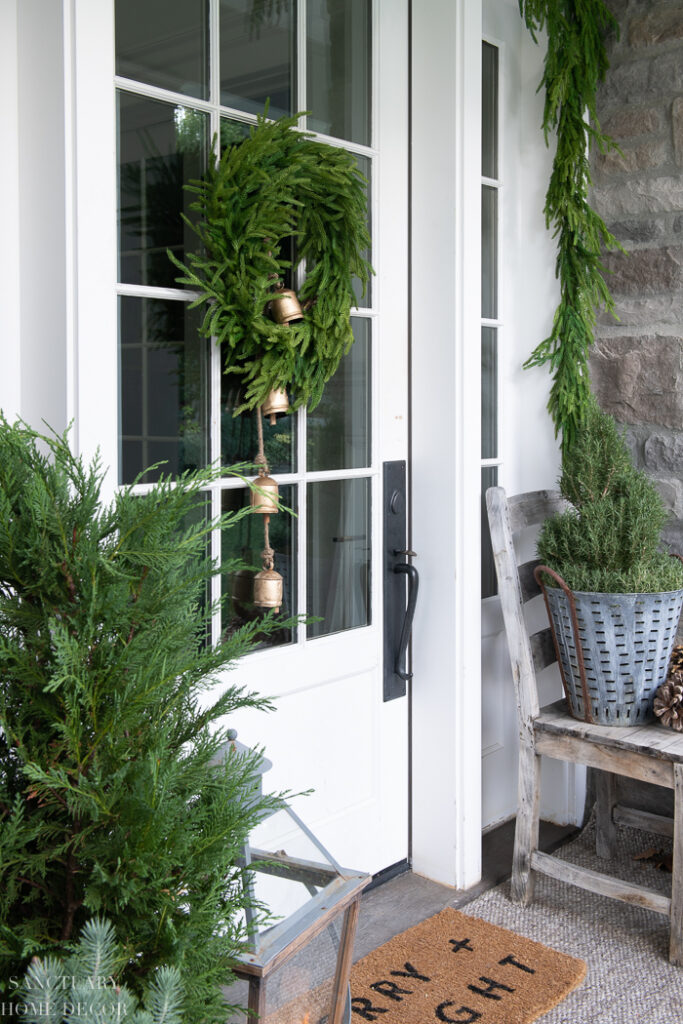 I also hung a faux, Norfolk pine wreath on the door (using a Command hook) with a string of gold bells hung beneath it. I love the casual look of the bells simply hung behind the wreath.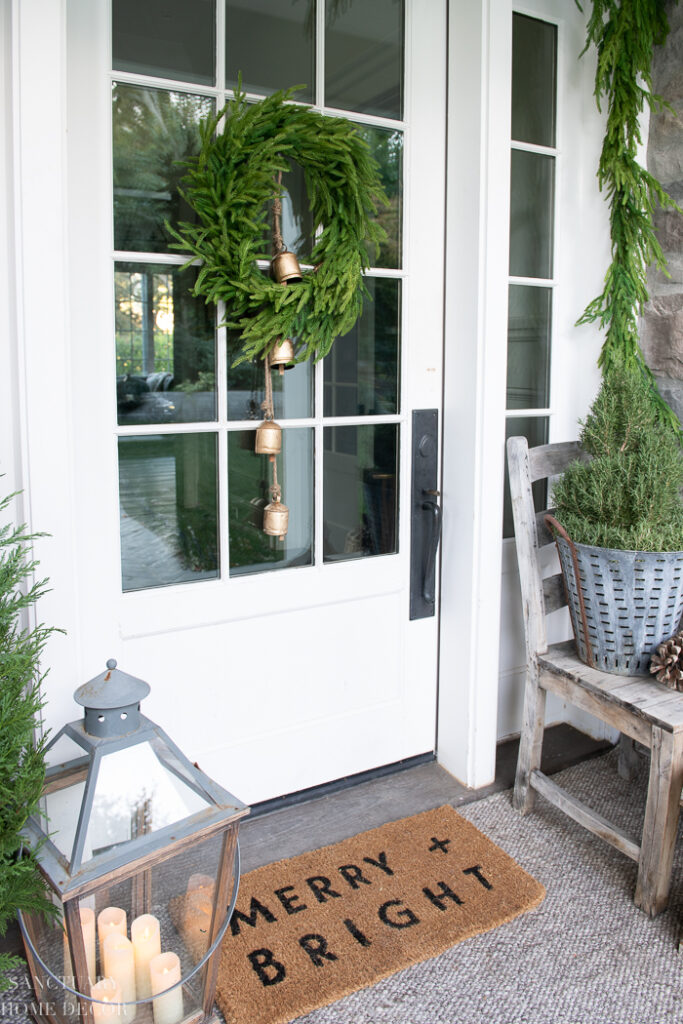 I finished the look with a seasonal doormat placed over a gray wool rug that spans the width of the doorway. The overall look is simple and inviting without being overwhelmingly Christmasy.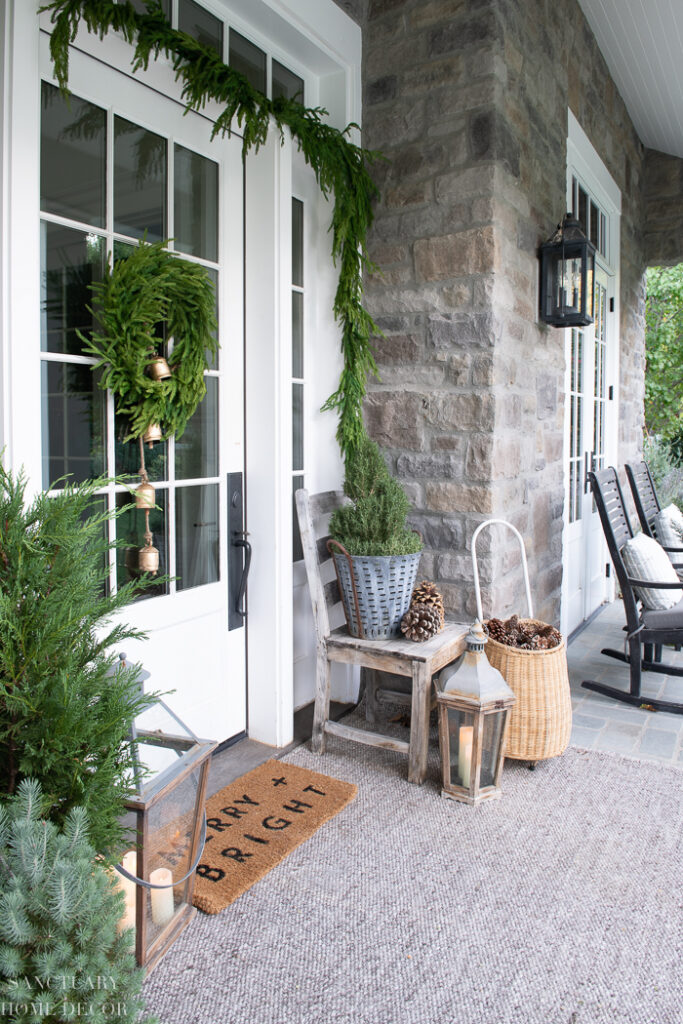 I hope this gives you some inspiration for how to decorate a winter front porch. This look would work in any climate, even here in sunny, southern California! Thanks so much for stopping by the blog today! Wishing you a beautiful day ahead.