How To Decorate With Fall Branches
As I sat out on our back patio this week I was happy to see the beginning of fall colors on some of our trees. To me, this signals the beginning of a change of seasons and by extension, a change of decor in our home. The very first thing I like to do as fall approaches is bring a bit of the outdoors inside, so with that in mind, I wanted to share some ideas about how to decorate with fall branches.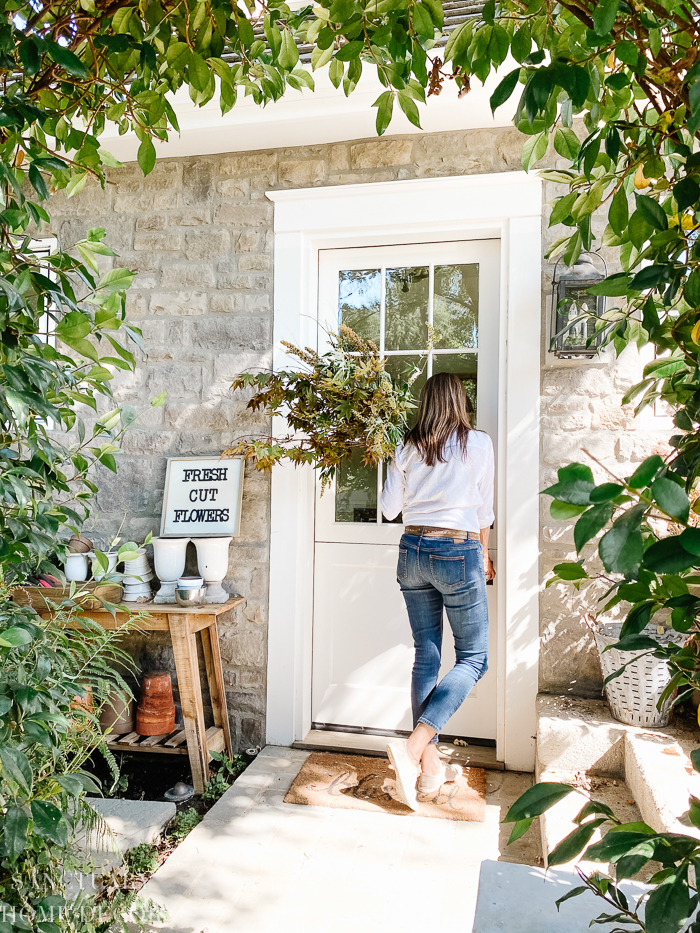 I have one rule when it comes to decorating with fall branches…"Go Big!" From my perspective, there is no better time, than fall to bring the full beauty of the outdoors inside.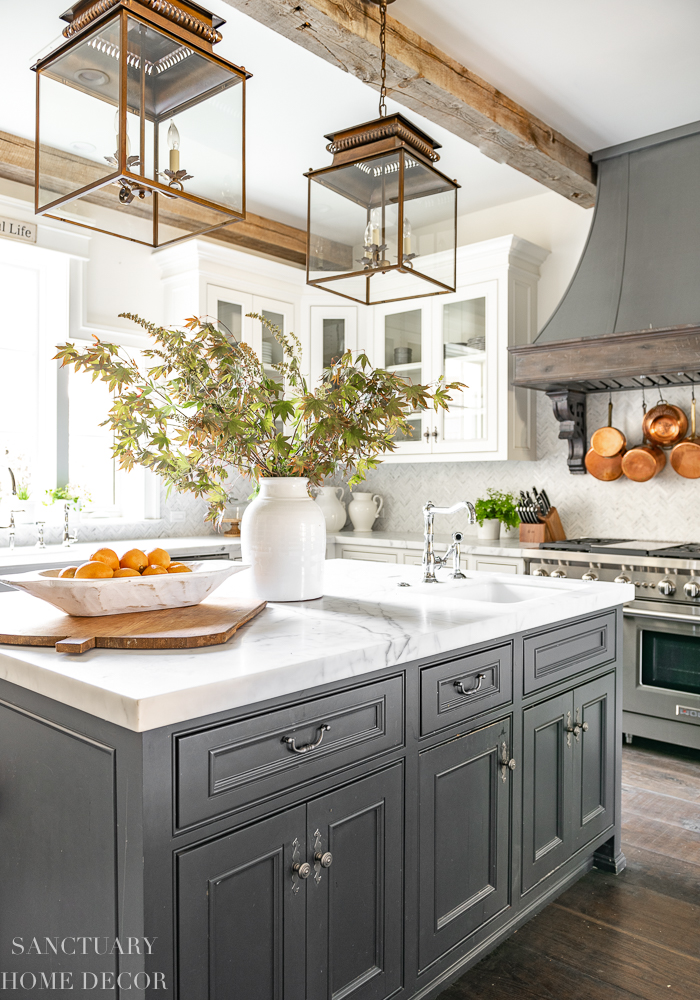 Our kitchen center island is a place where I often have a vase of flowers or greenery, and in the fall I am sure to bring in many branches to fill this space.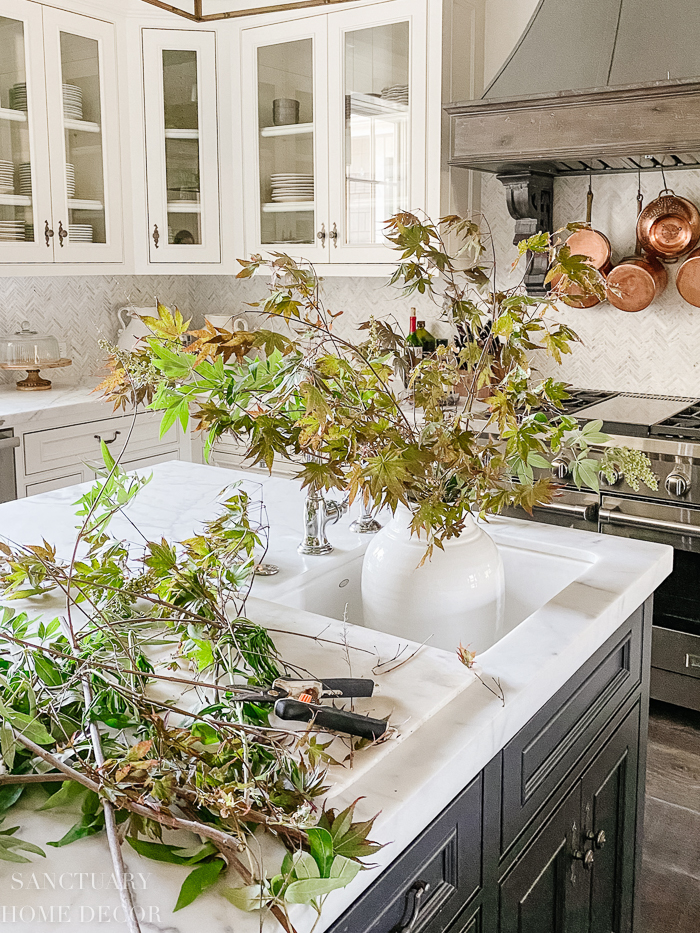 These branches came from two different trees in our garden, both with just a touch of warm fall colors on the tips. They did not come off of the tree looking like this, so I trimmed off any leafless branches and cut them at different lengths as I placed them in the vase.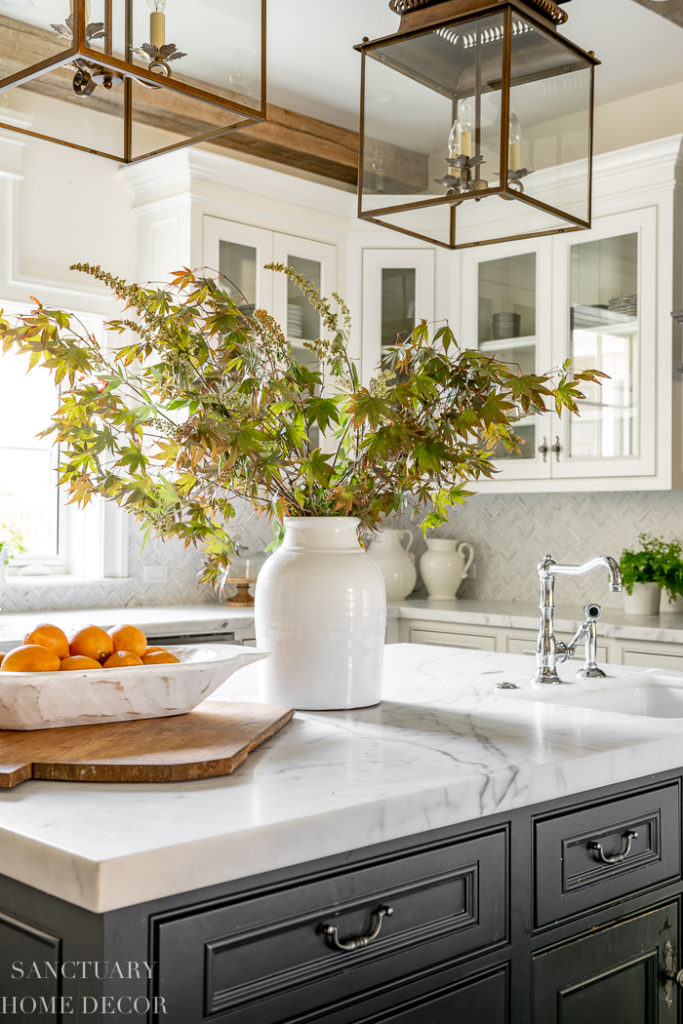 The result was a very full arrangement of fall branches that signaled the beginning of a new season.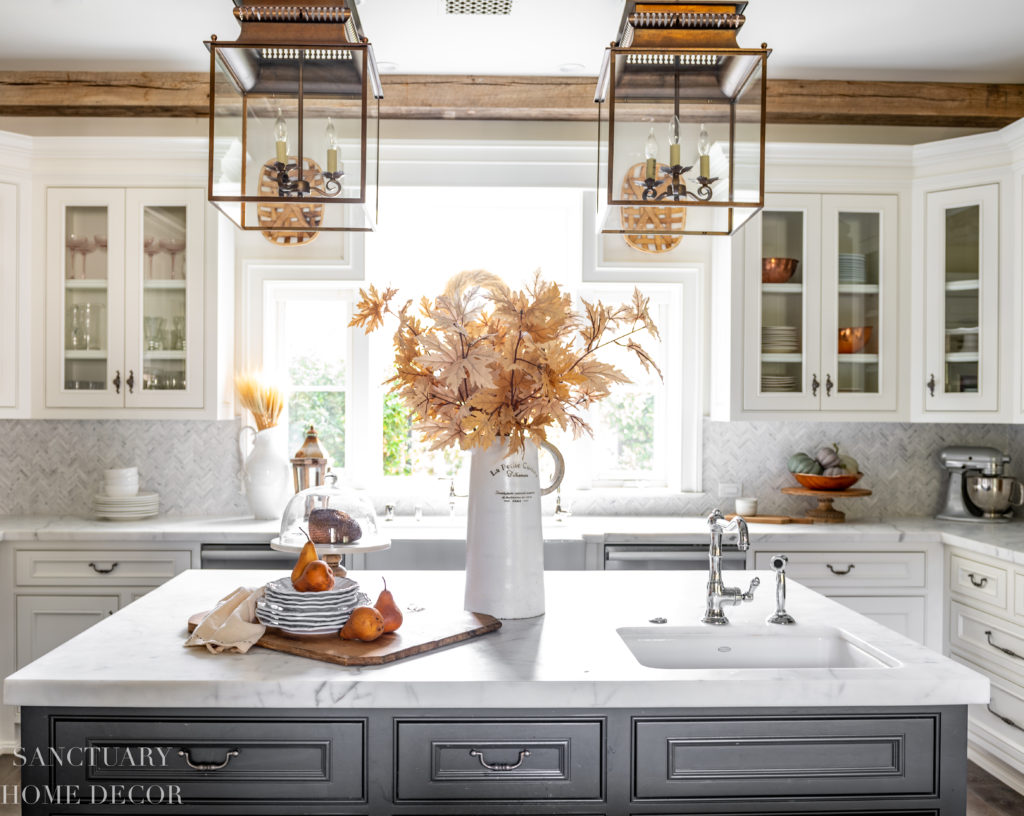 I achieved a similar look, last fall, using faux branches in pale fall tones. The best part of these branches wss that they lasted for weeks!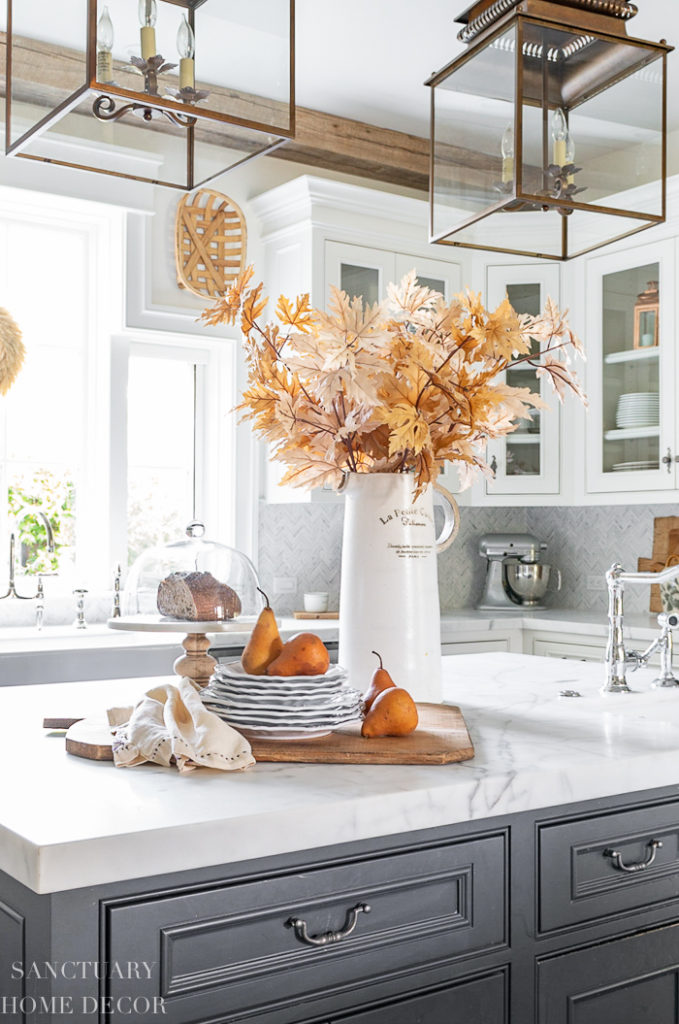 I was able to achieve a similar look in our ranch kitchen, last fall. The colors on the trees are just stunning in Montana, so I was excited to add a bit of that beauty in the kitchen.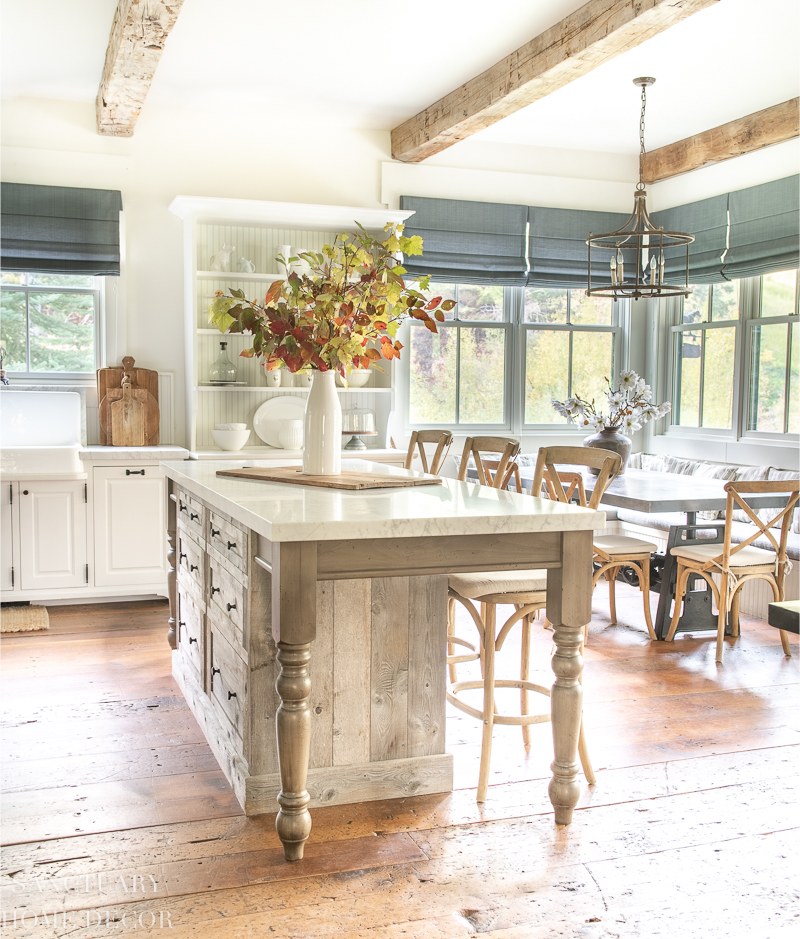 The simplicity of fall branches in a white vase is always stunning.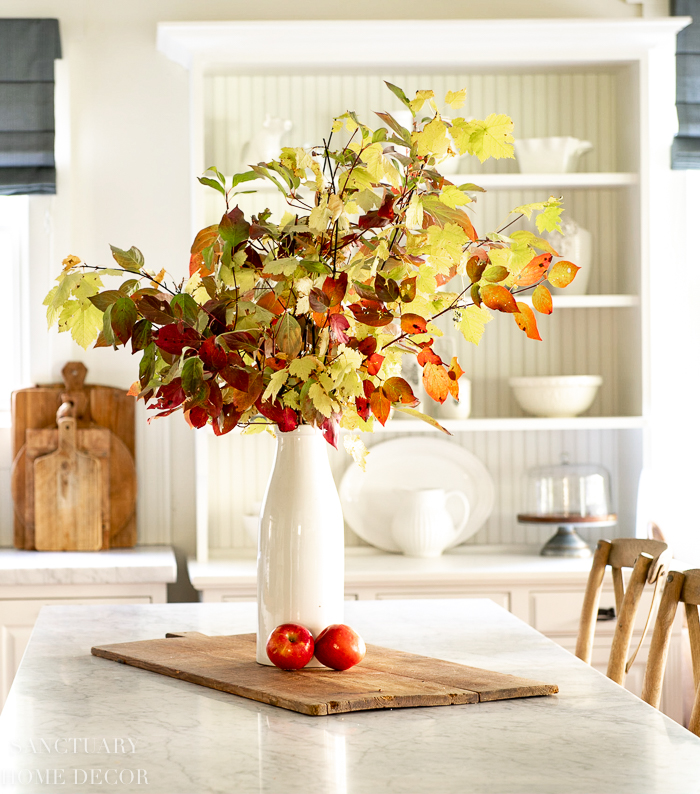 Another beautiful way to decorate with fall branches is to add them to a vignette.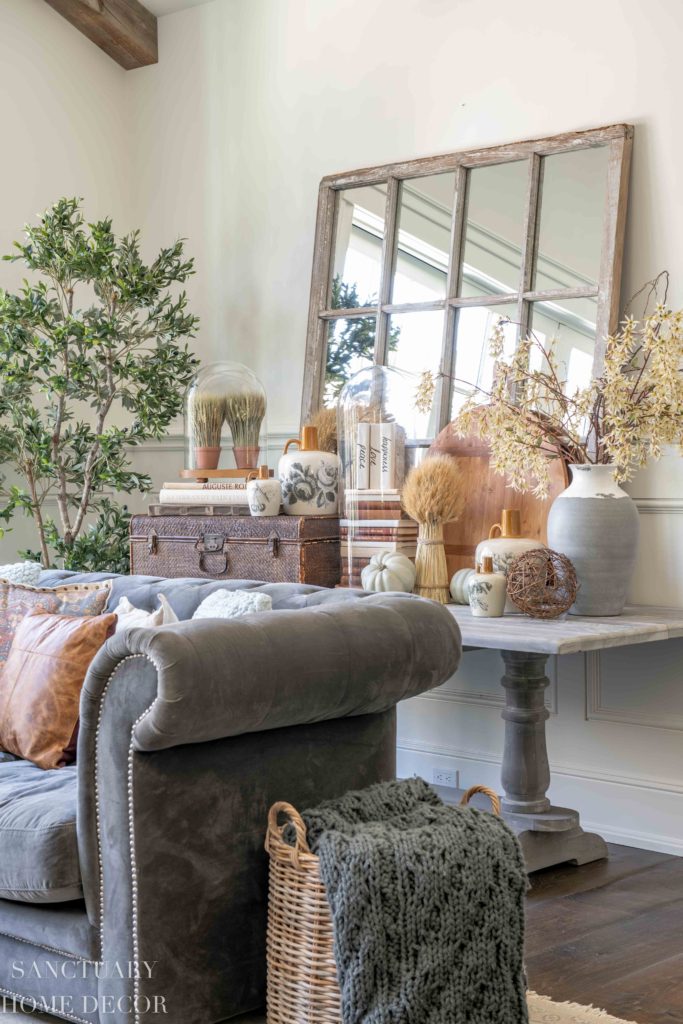 This vase is filled with faux branches, but the pale yellow tone mixes beautifully with the other colors in this fall vignette.
And the same vase looks equally beautiful in the corner of our bedroom desk.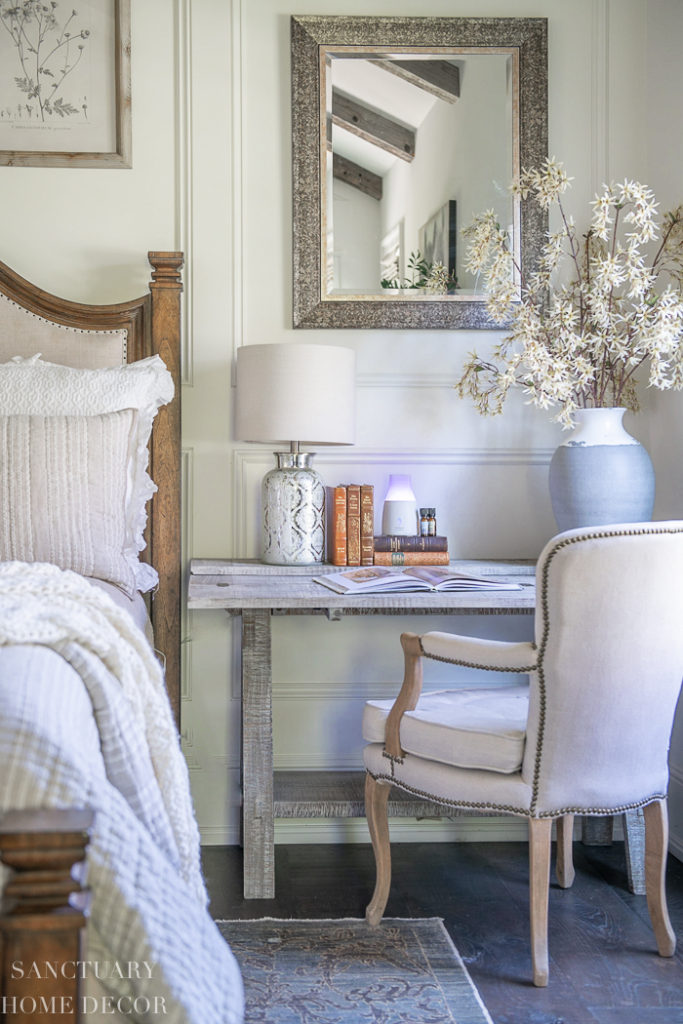 If traditional fall colors do not appeal to you, I believe the soft green tones of eucalyptus are a great alternative. I added some tall eucalyptus branches to the corner of our desk, this week, and they not only look beautiful, but the fragrance is also lovely as well.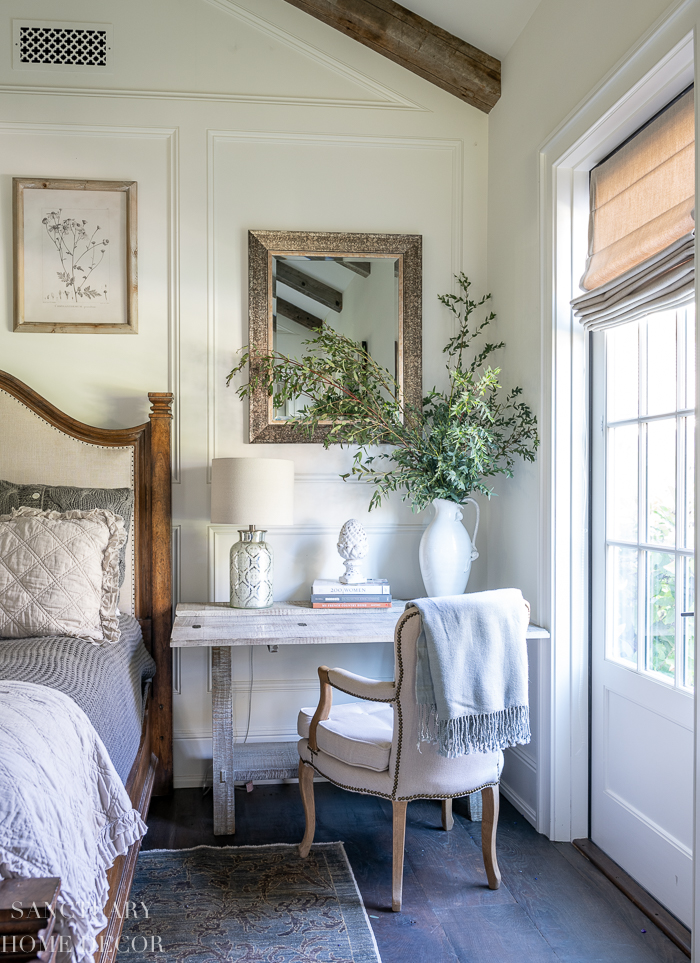 The drama of a tall arrangement can make any fall vignette more beautiful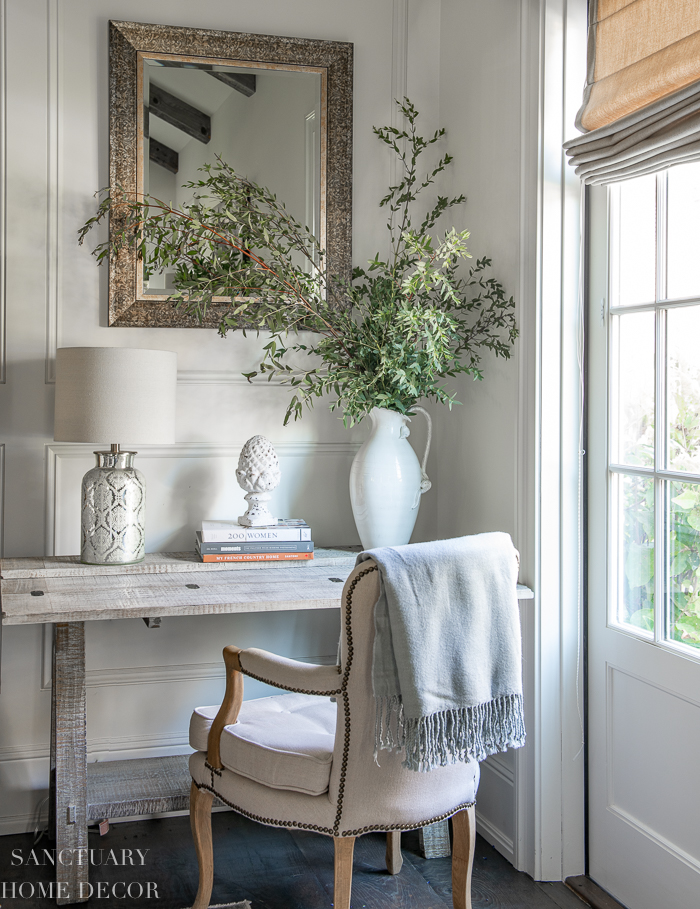 And for something a bit more rustic, a vase filled with cotton stem branches is an easy way to add a bit of fall color to your decor.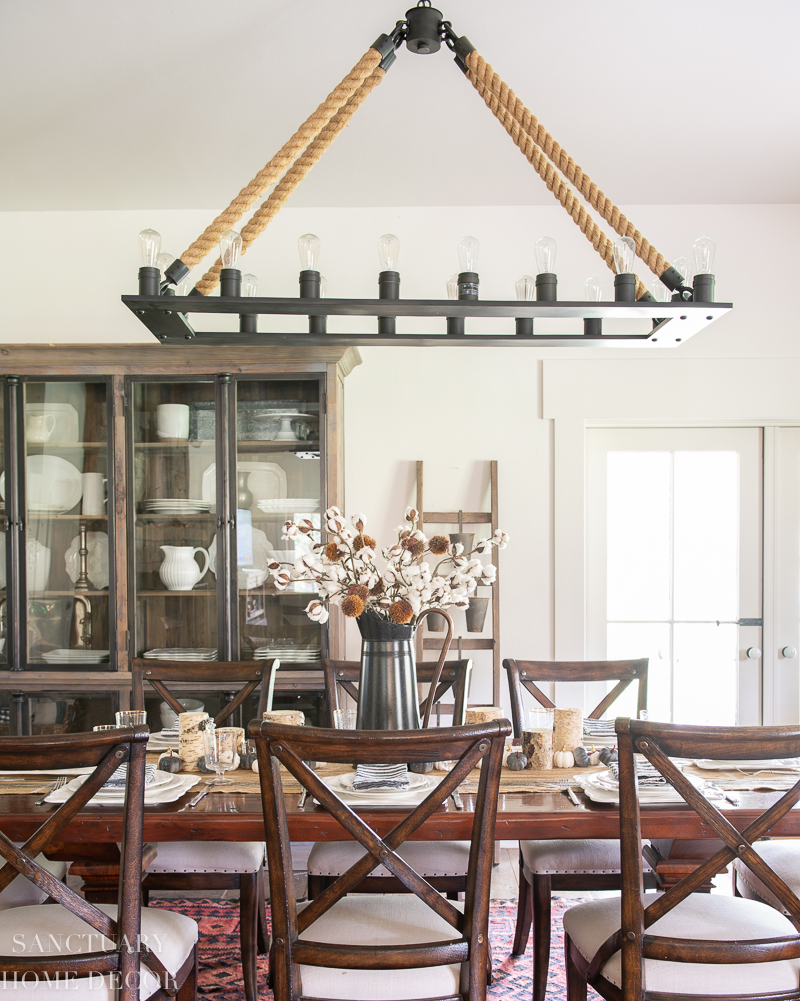 On our dining table, at the ranch, I mixed cotton stems with some faux pods for a rustic, country look.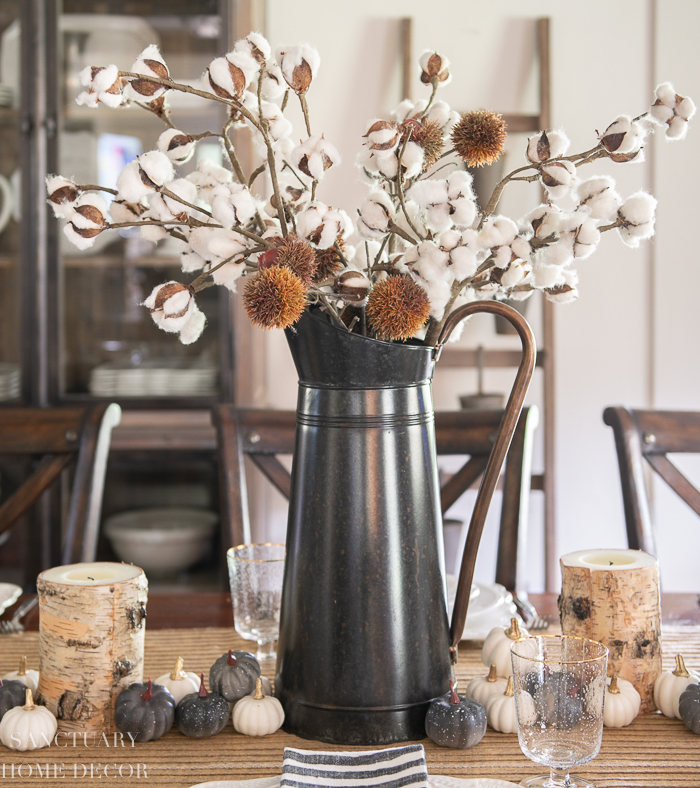 And finally, using fall branches, such as olive branches in a dough bowl, filled with apples or lemons is a great way to transition from summer.
I change the decor in my dough bowls in every season and fall branches are a beautiful way to bring in seasonal color to any room. Tap on the photo below to see 5 WAYS TO STYLE A DOUGH BOWL FOR FALL.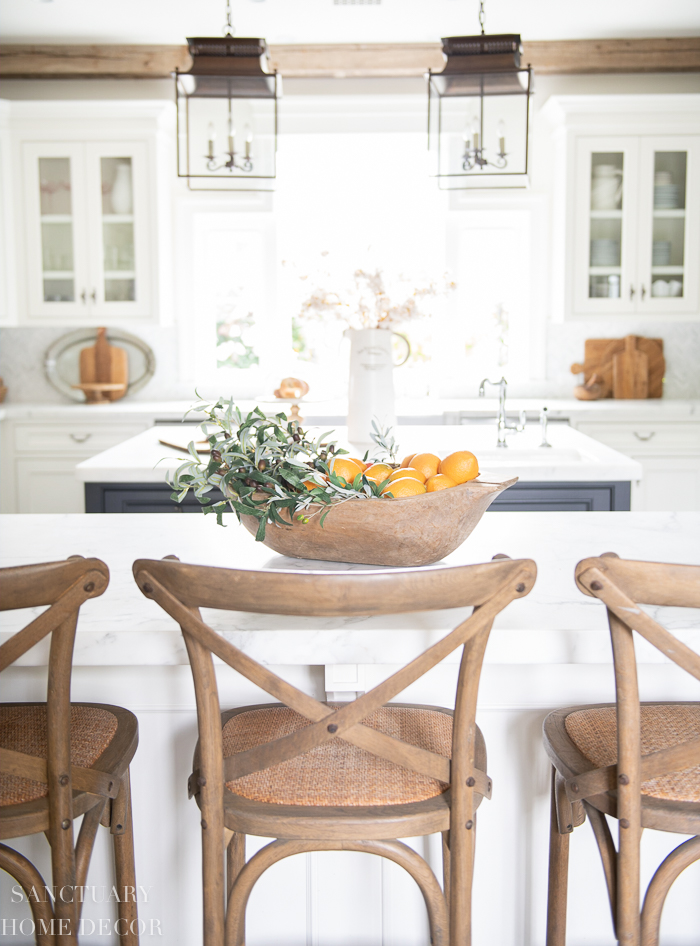 I hope this has given you some ideas about how to decorate with fall branches. This is such a simple, yet beautiful way to herald in a new season with all of the splendor of nature.
If you don't have fall branches in your garden, don't hesitate to use quality faux branches. I love the variety and selection from AFLORAL or there are several other big box stores that sell beautiful faux branches. I've included some affiliate links below for your convenience.