5 Ways to Style a Dough Bowl for Fall
I use a lot of dough bowls in my home styling and with the arrival of fall, I am so excited to fill my favorite vessels with some beautiful autumn decorations. Today I'm showing you 5 ways to style a dough bowl for fall that only take a few minutes and will last all season long.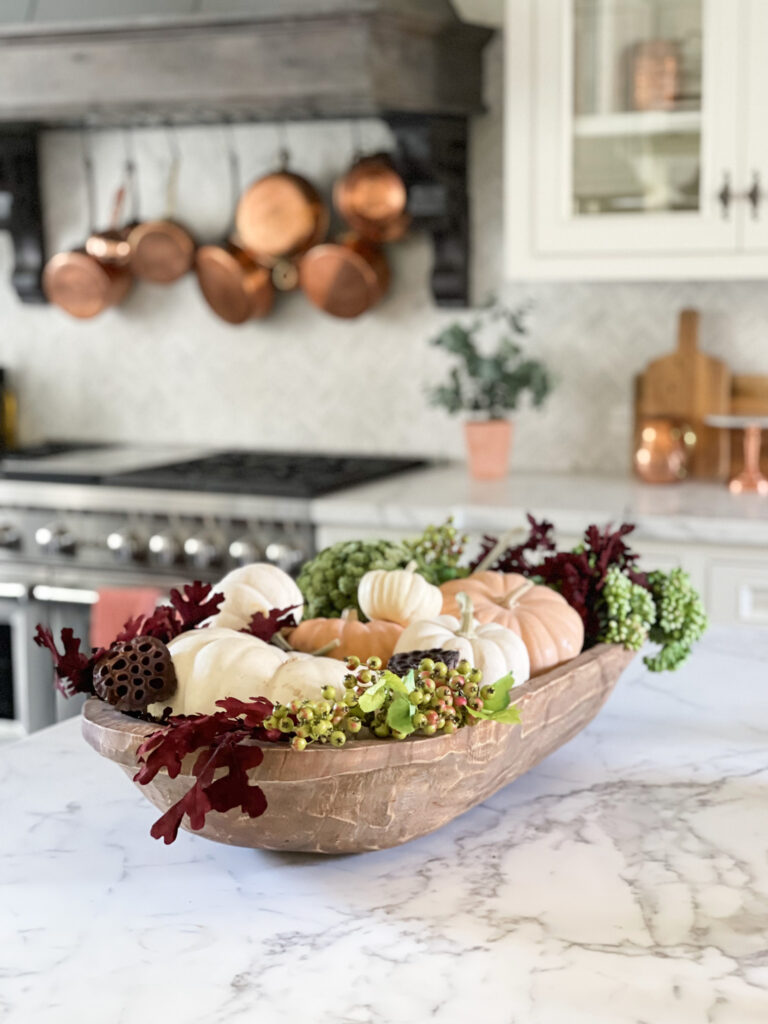 I filled this oversized dough bowl with all of my fall favorites, including pumpkins, faux greenery, dried oak leaves and pods, and a couple of pretty spheres. I used several different sizes and colors of pumpkins and made sure to add some contrast with the greenery and oak leaves.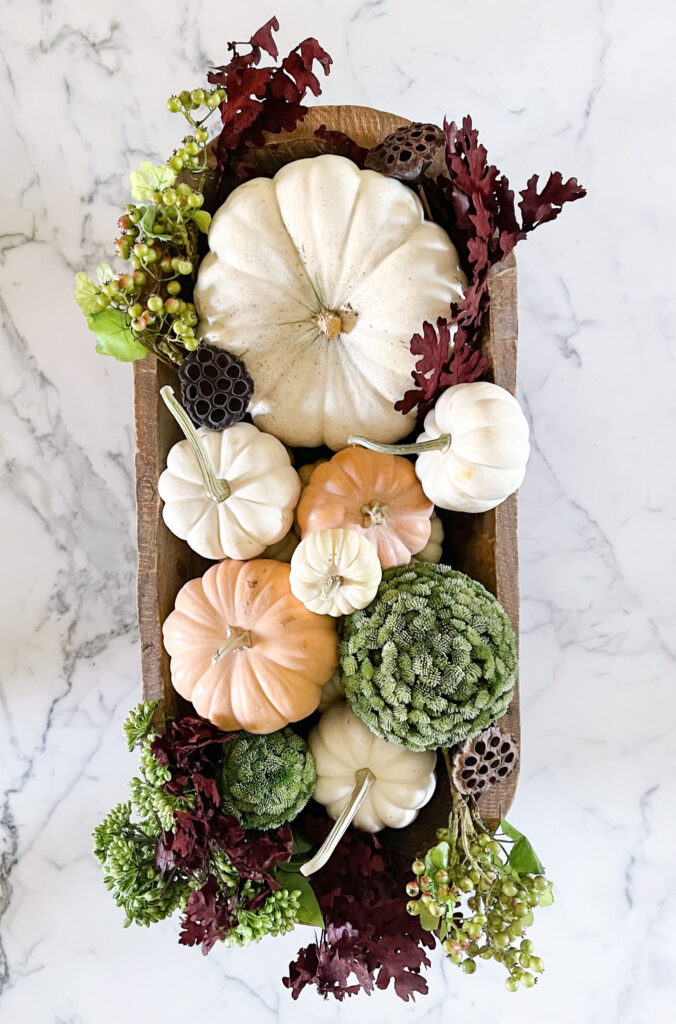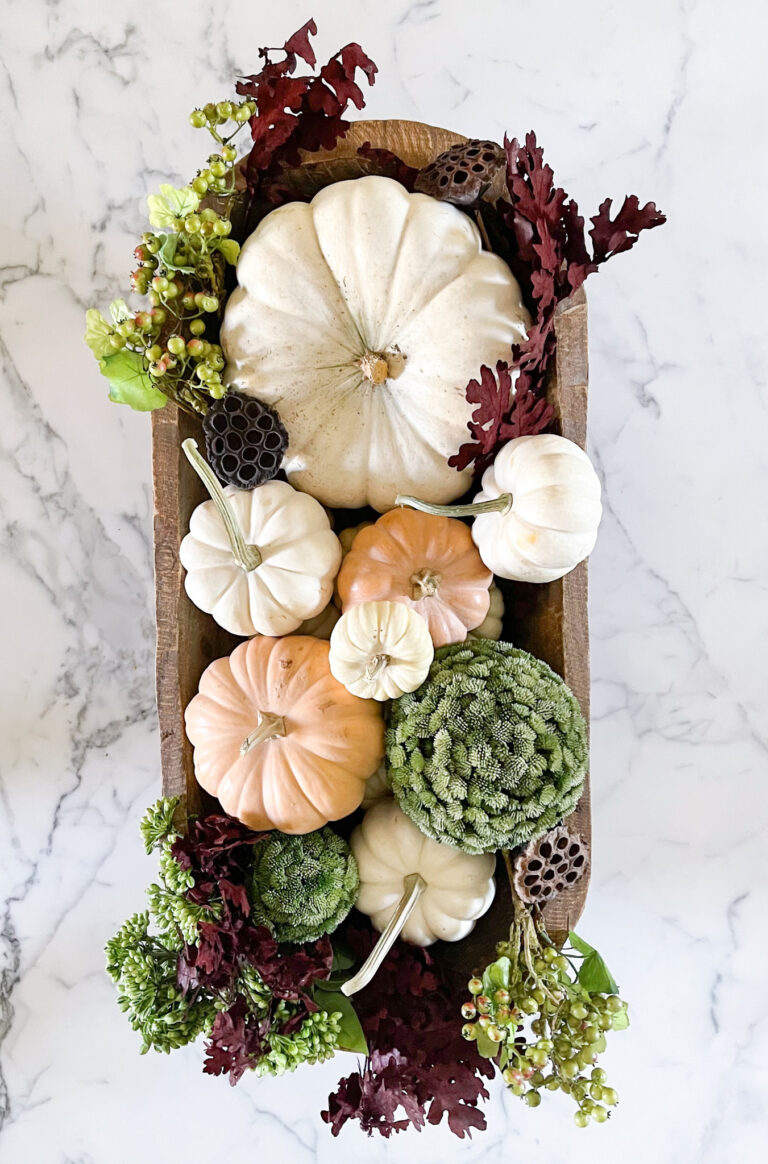 I layered a few smaller pumpkins in the bottom of the dough bowl to help prop up the larger pumpkins and make them more visible.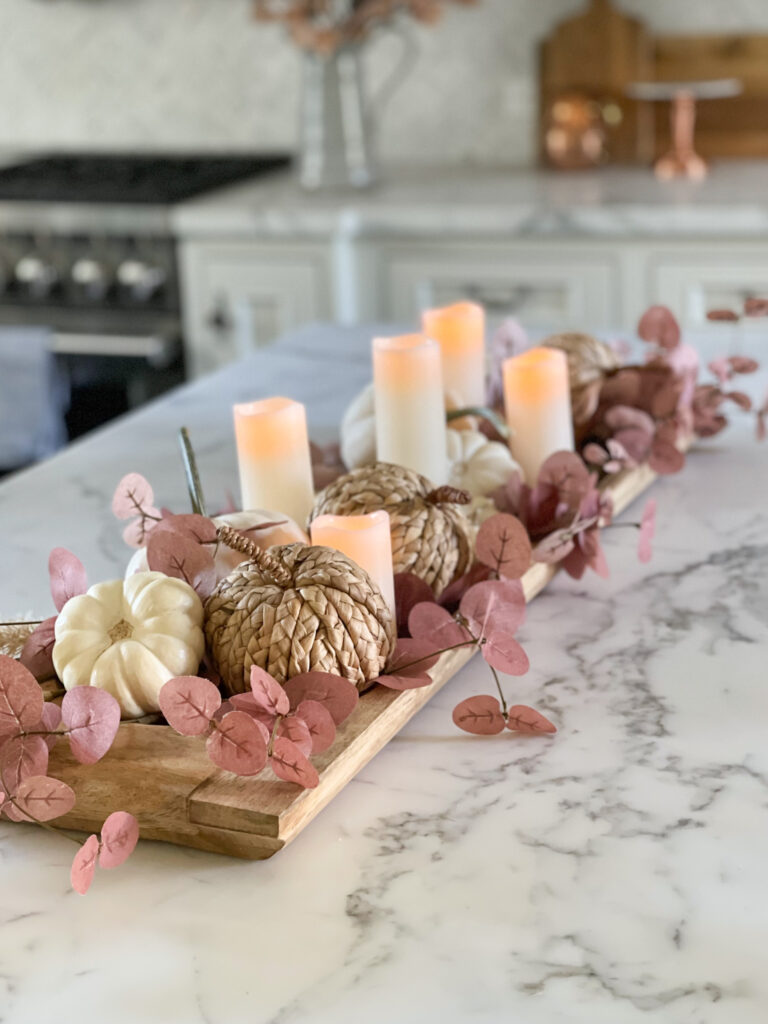 For this look, I used a shallow trough-style dough bowl and added pillar candles surrounded by faux eucalyptus in a dusty rose tone. I sprinkled in a few mini white pumpkins and some natural-colored woven pumpkins to create a soft fall look.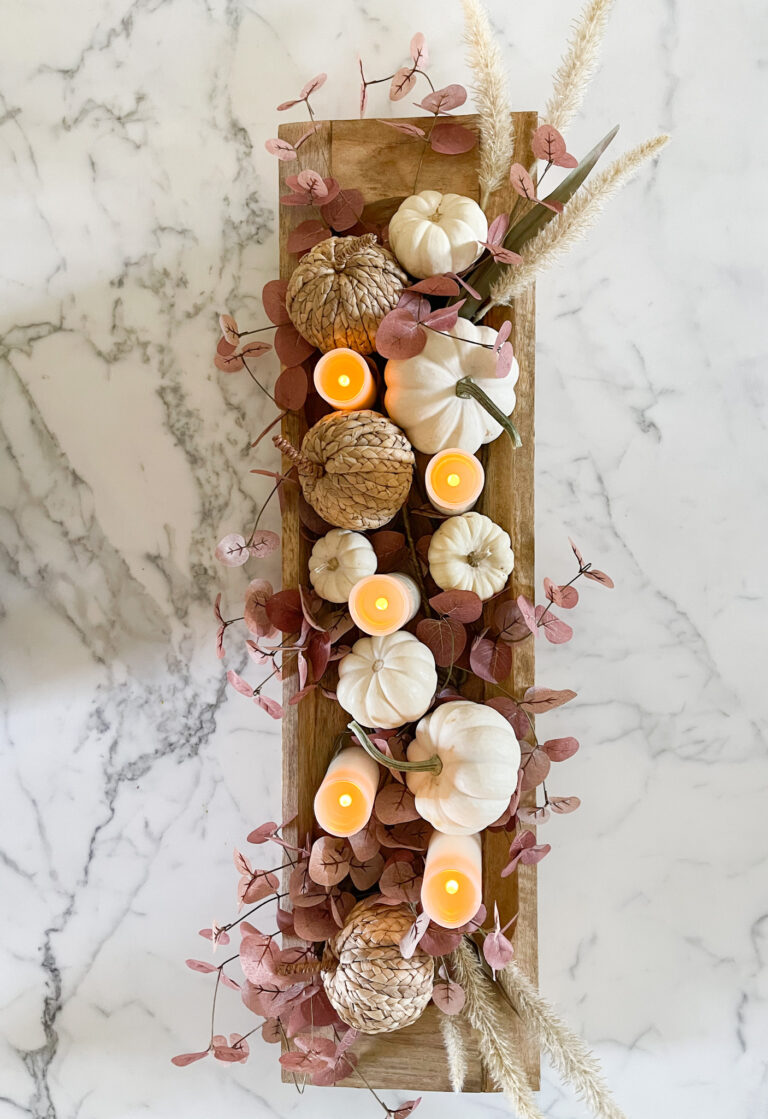 These are my favorite battery-operated candles because they last for hours and come with a remote control to turn them on and off.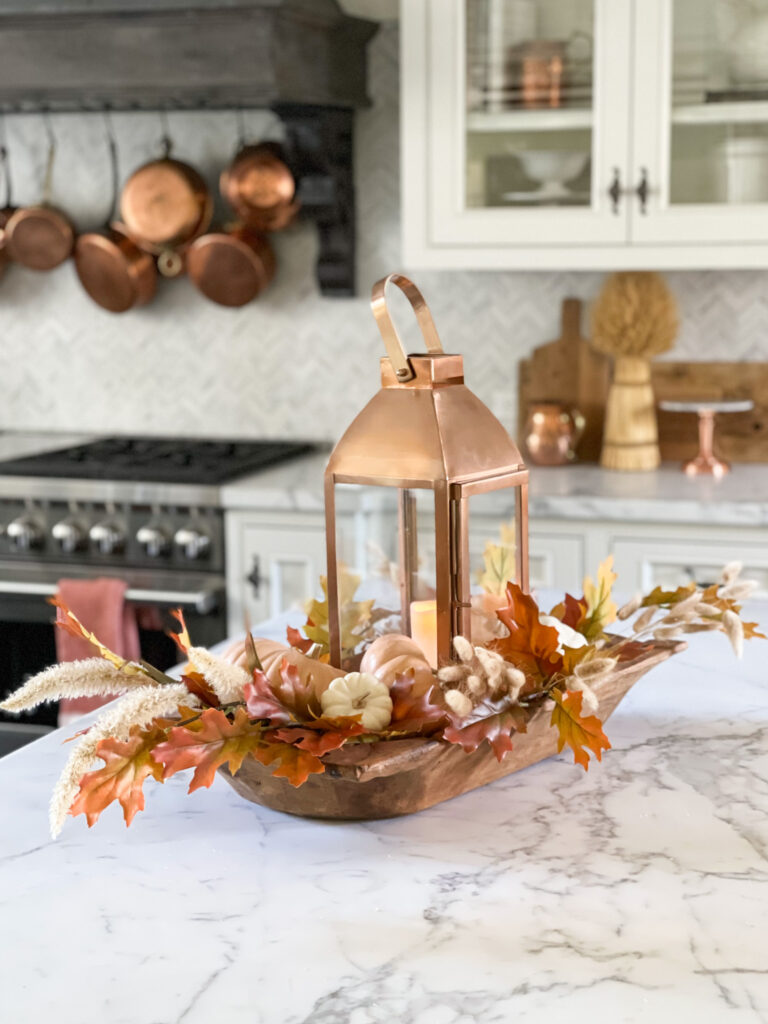 This traditionally colored fall dough bowl is filled with faux fall leaves and dried bunny tails with a few small pumpkins sprinkled in. It's anchored with a pretty copper lantern containing one of those great candles I mentioned above.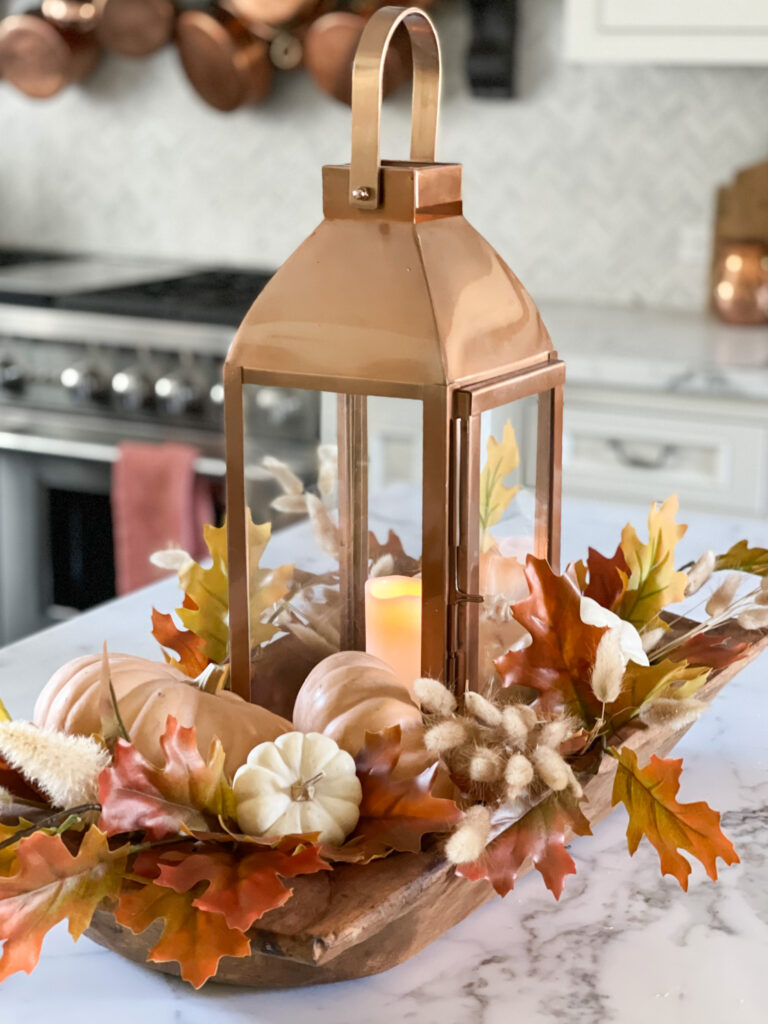 The key to this look is to make sure the lantern is tall enough to maintain the proper proportions. If necessary, you can use a book to prop the lantern up and make it taller.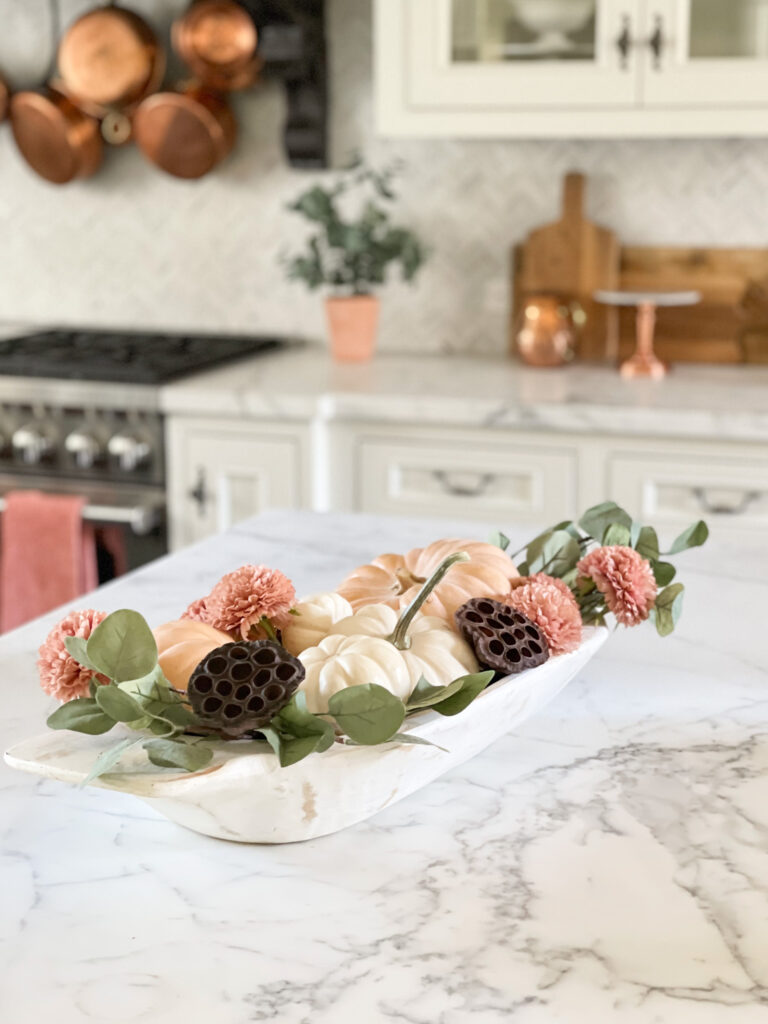 This smaller dough bowl only needed a few pumpkins layered on a bed of faux eucalyptus. I included those pretty brown pods for contrast and a few faux flowers to add softness.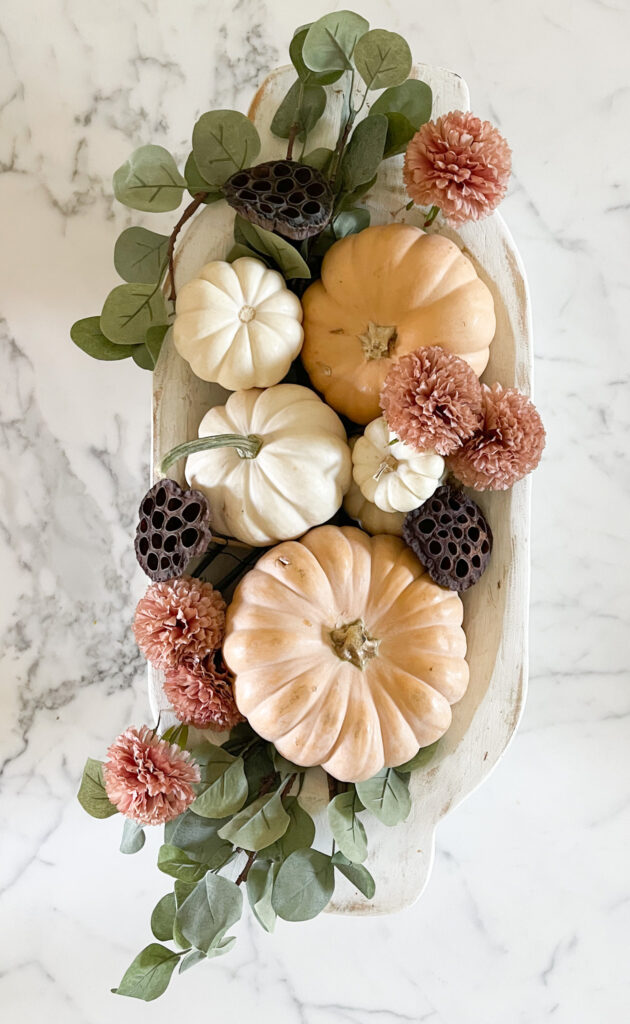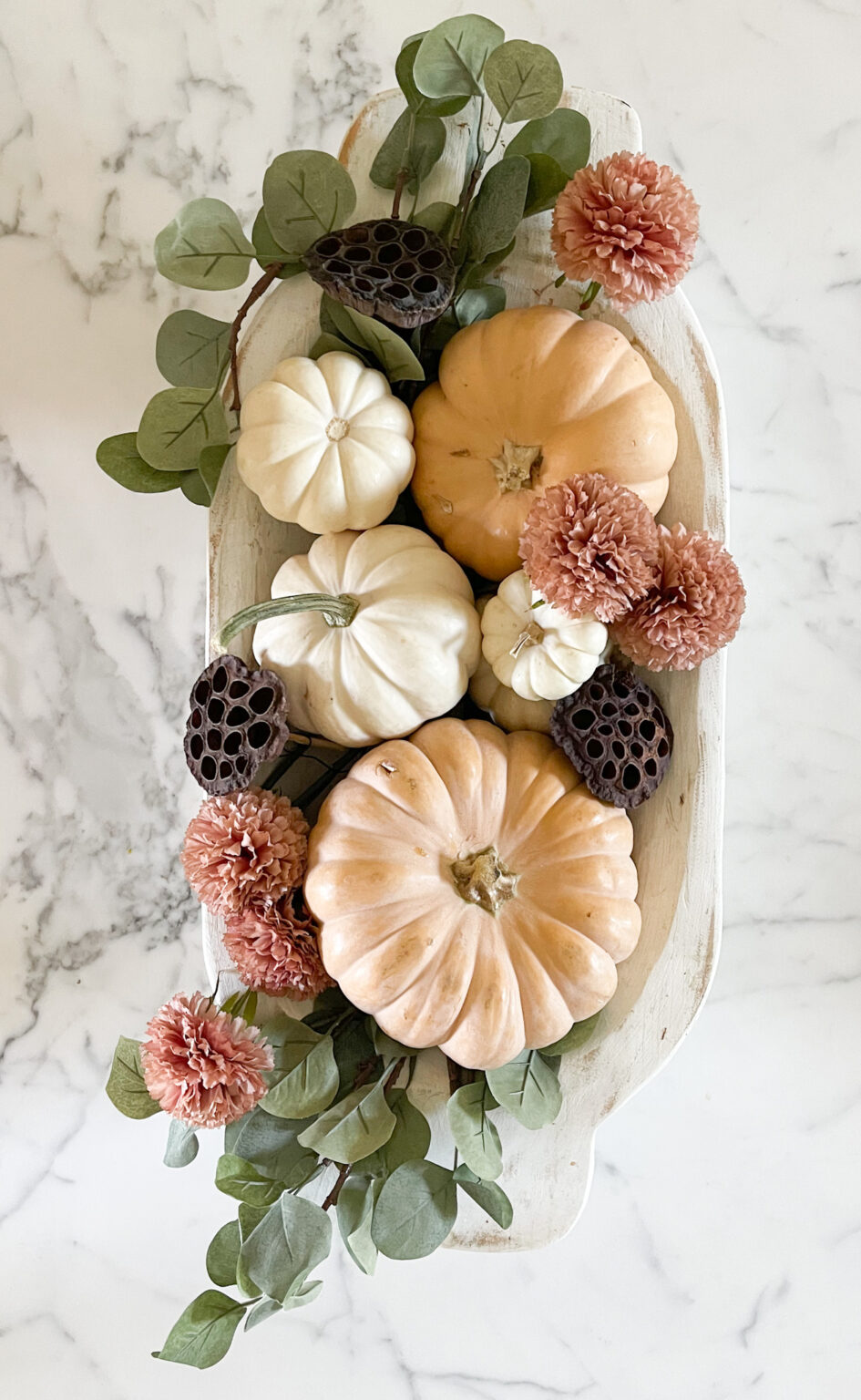 This look could also be easily achieved with faux pumpkins if you can't find fresh in the right sizes.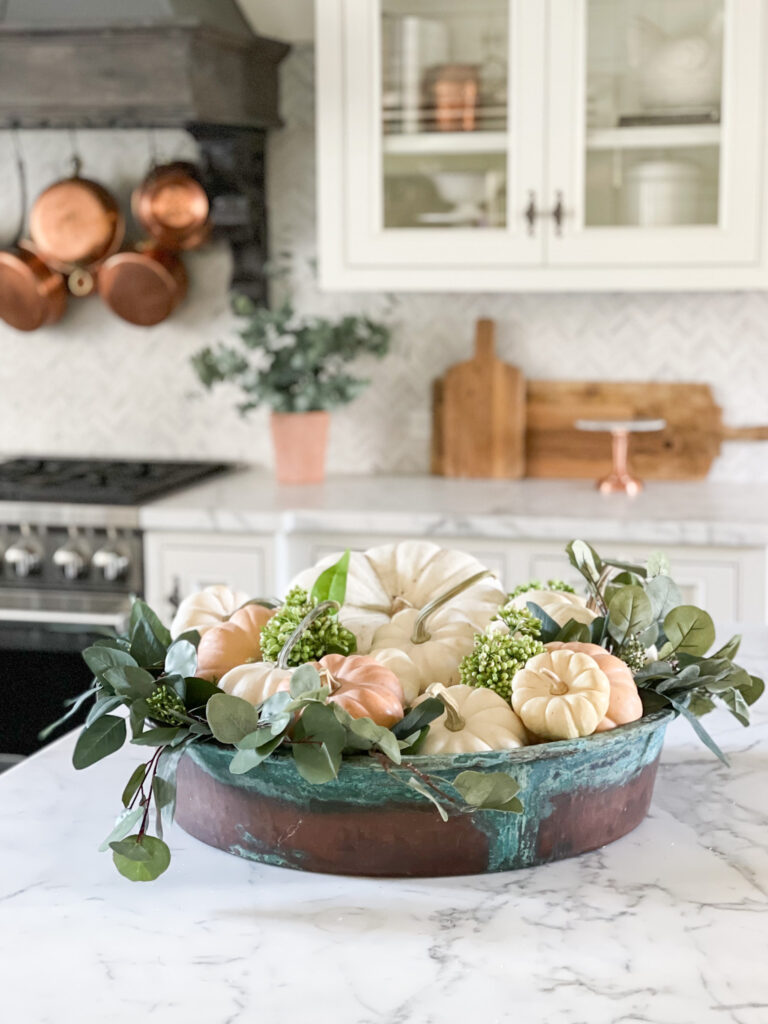 If dough bowls are not your thing, don't be afraid to experiment with other types of vessels. I love this oversized copper bowl because of its stunning patina. To create this look, I used a faux eucalyptus garland as the base. I then layered pumpkins in differing sizes and colors and that was it! So easy!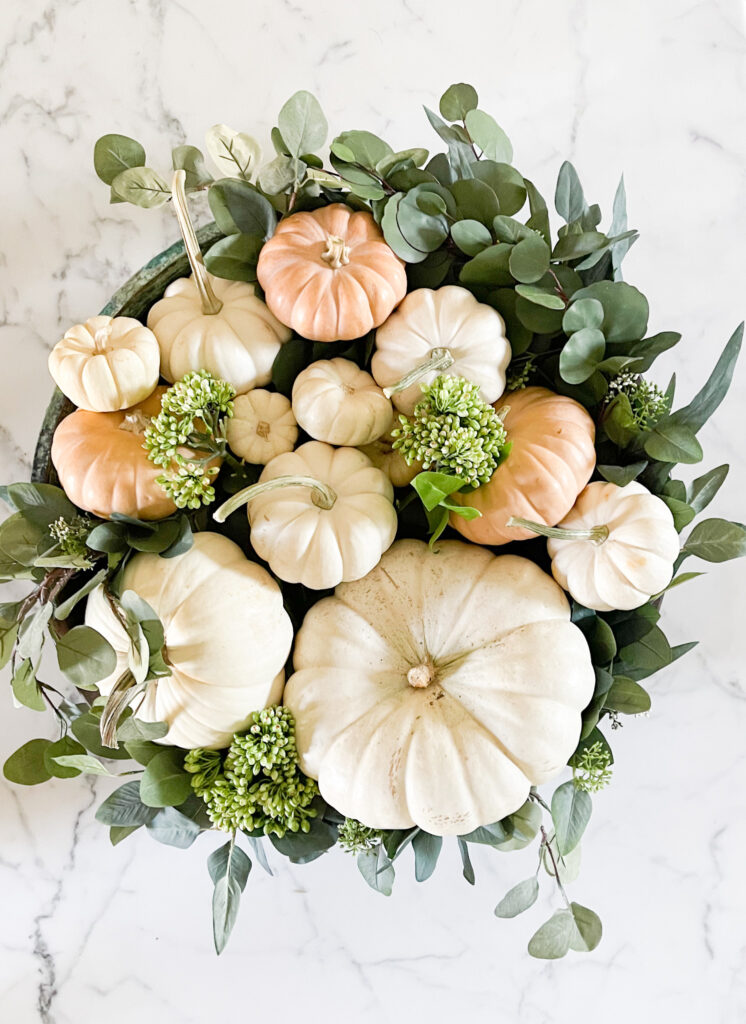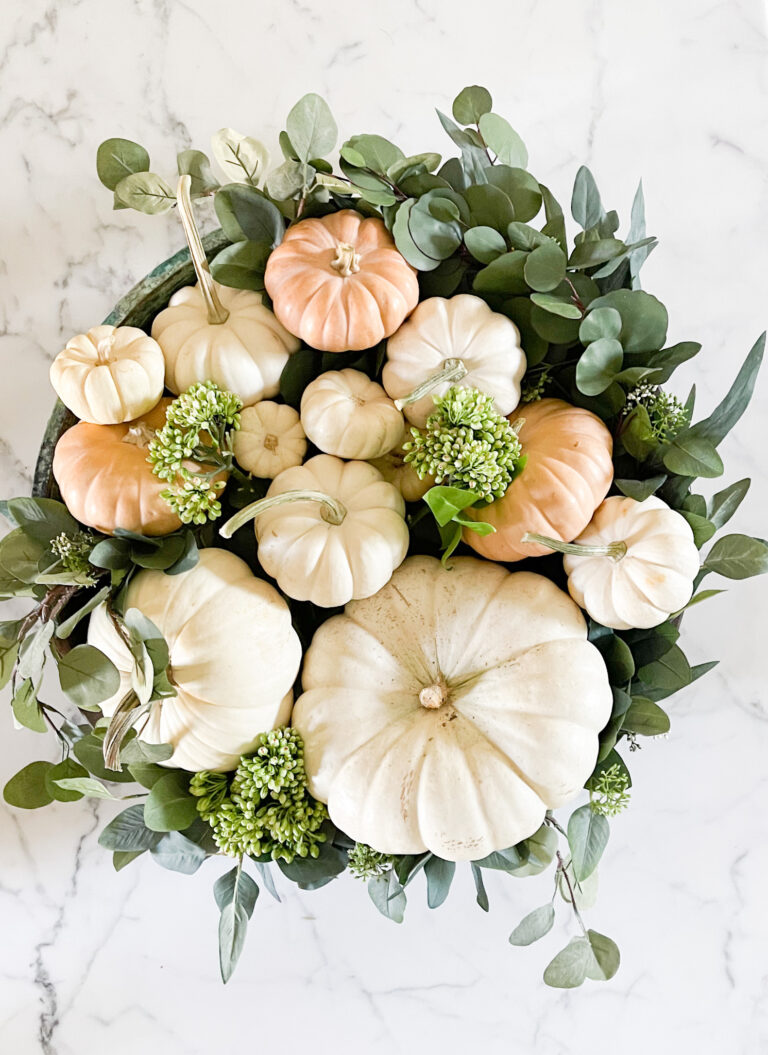 Below are affiliate links for some of my favorite dough bowls and fillers. I hope this gives you some ideas about how to style a dough bowl for fall!
Have a beautiful day!