5 Fall Decorating Essentials (and Where to Find Them)
As summer comes to a close, I look forward to adding some warmer tones and softer textures to my home to welcome the fall season. It is usually a slow process for me, starting with some small changes and culminating with tons of pumpkins as we get closer to October. I love this transition, so today I thought I would share my 5 fall decorating essentials with you including shopping links to find many of them now.
Fall Decorating Essential:
COPPER ACCENTS
Adding copper accents to my home is, by far, my favorite way to transition from summer to fall. I love the way it warms up a room without feeling overwhelming and there is something about copper, that I think blends and works with every color or style. I do keep my copper pots and pans hanging above the range for most of the year, but in the fall they look especially seasonal!
This post contains affiliate links.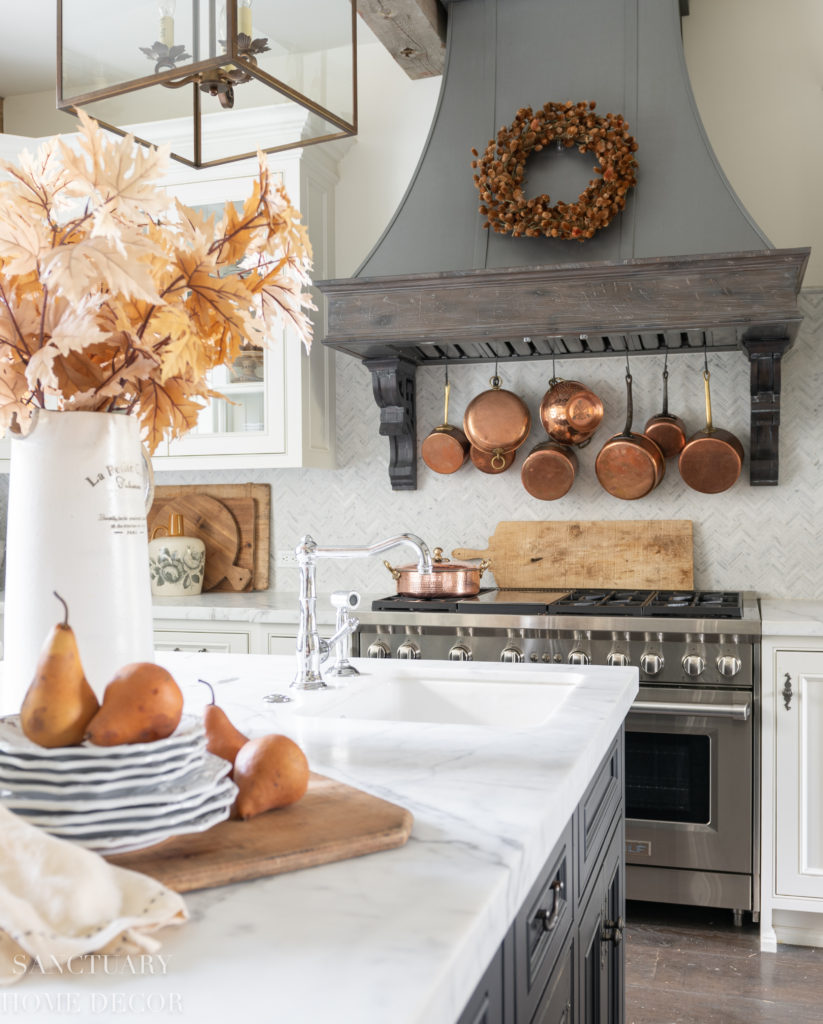 Through the years I have collected quite a few pieces of copper that I store in the spring and bring back out in the fall. This includes everything from bowls and pitchers to chargers and coffee mugs.
I have gotten quite a few pieces from ETSY as well and find that there is often a good selection of vintage copper available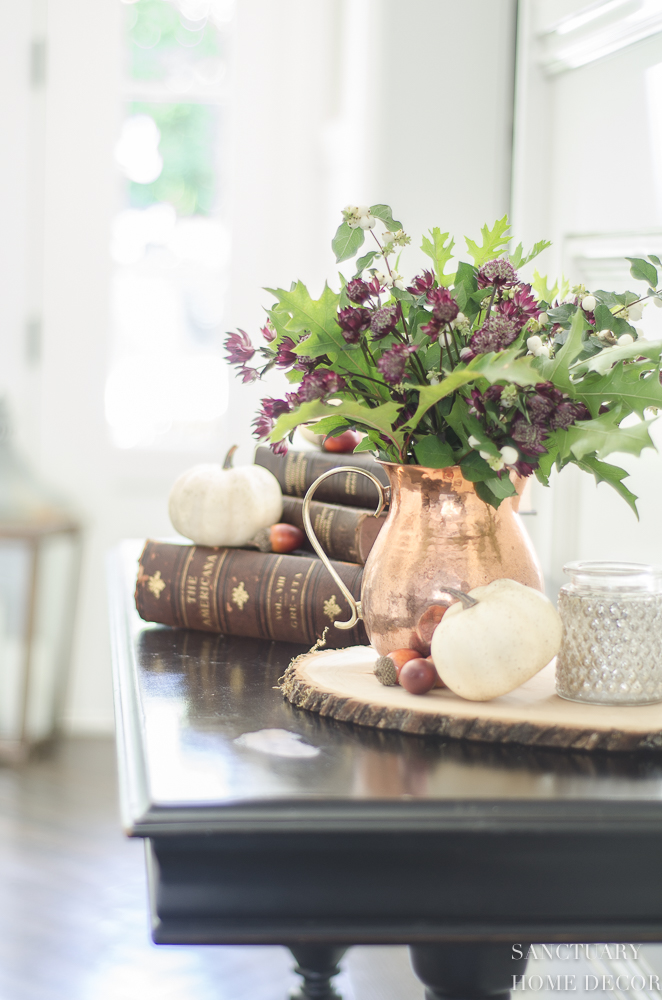 I often start small with just a simple pitcher filled with flowers or a little cake stand with a copper base.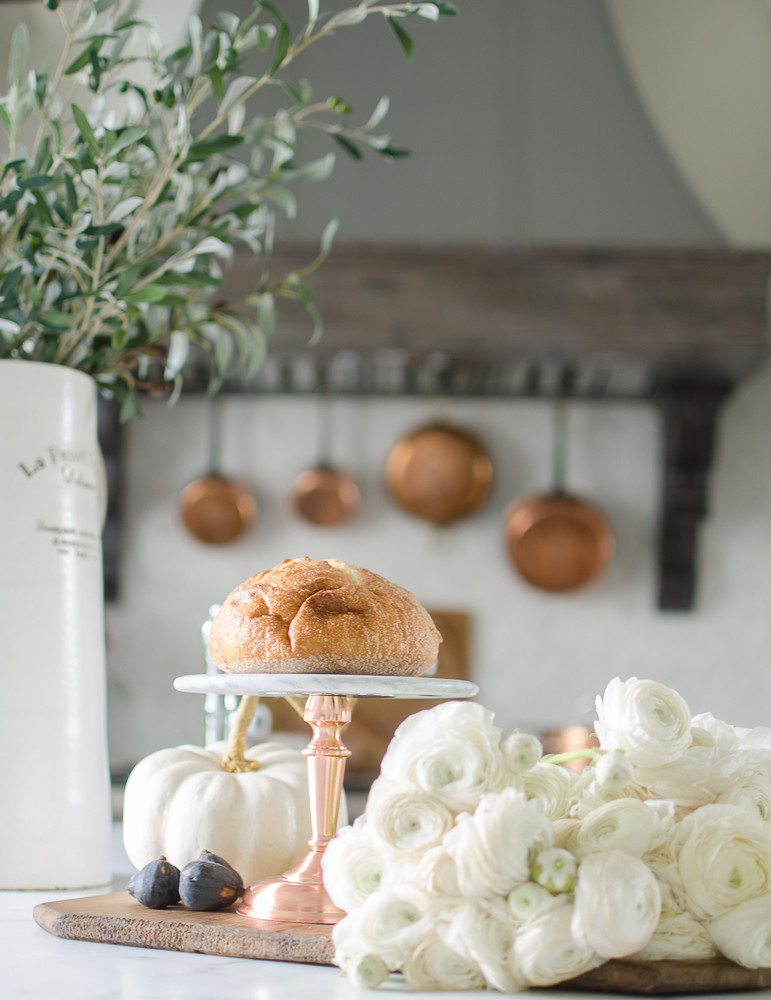 I also sprinkle a few copper pieces in with my mostly white dishes to add a bit of warmth.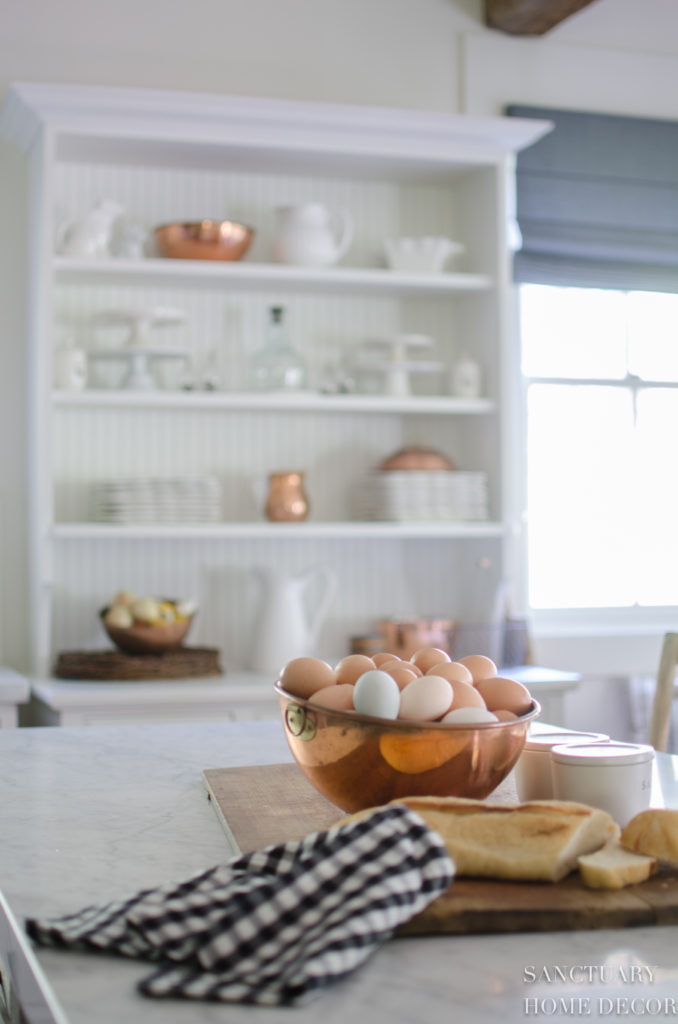 And as the season progresses, I use copper accents on my table settings for a warm and cozy look.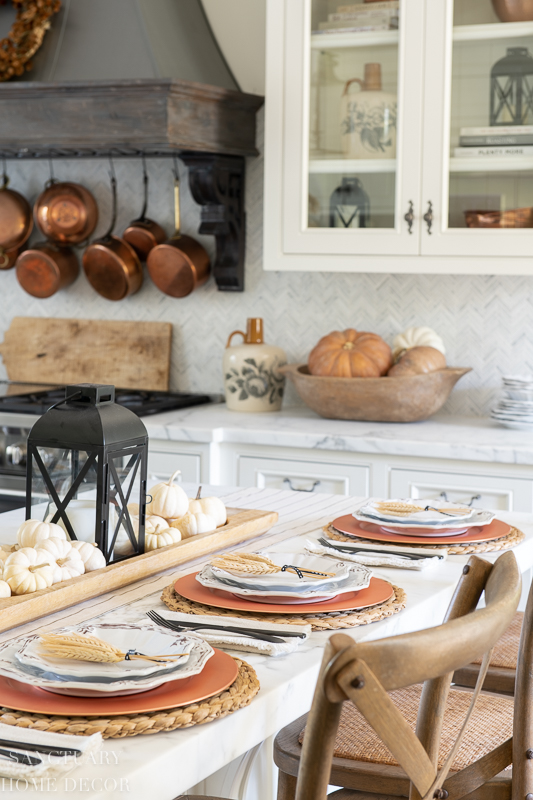 Above, I used new copper chargers for a casual countertop meal and below, I used vintage copper mugs on a more formal table. Copper accents are definitely at the top of my fall decorating essentials list!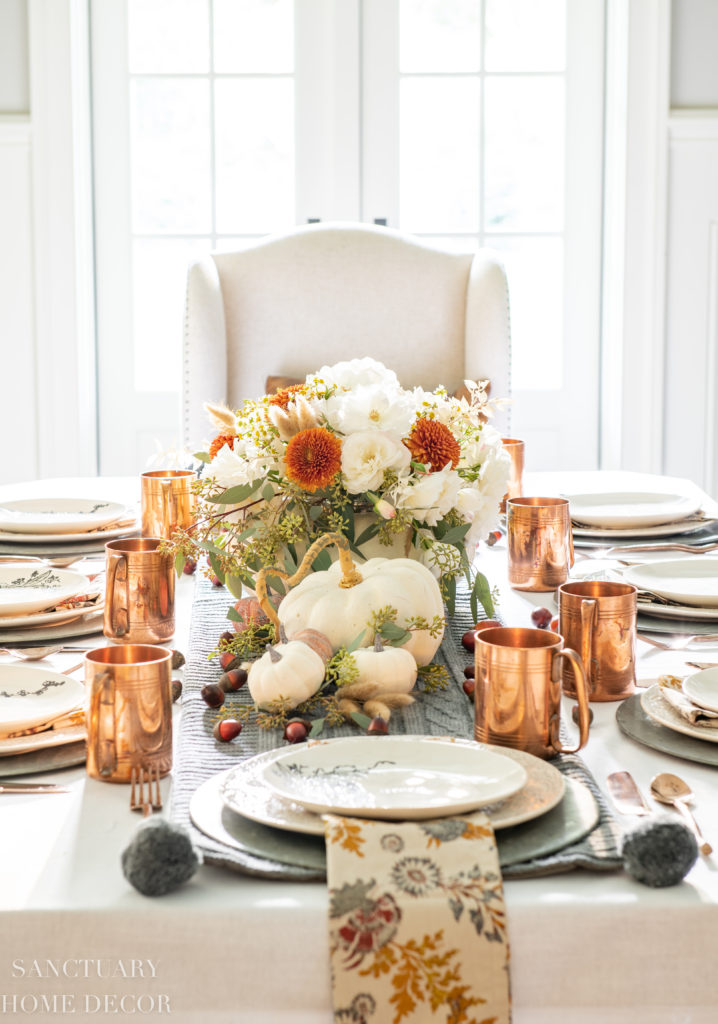 Tap on the photos below to shop.



---
Fall Decorating Essential:
FILLED DOUGH BOWLS
I love dough bowls in every season! I find that they are great on a coffee table or center island, filled with seasonal flowers or decor.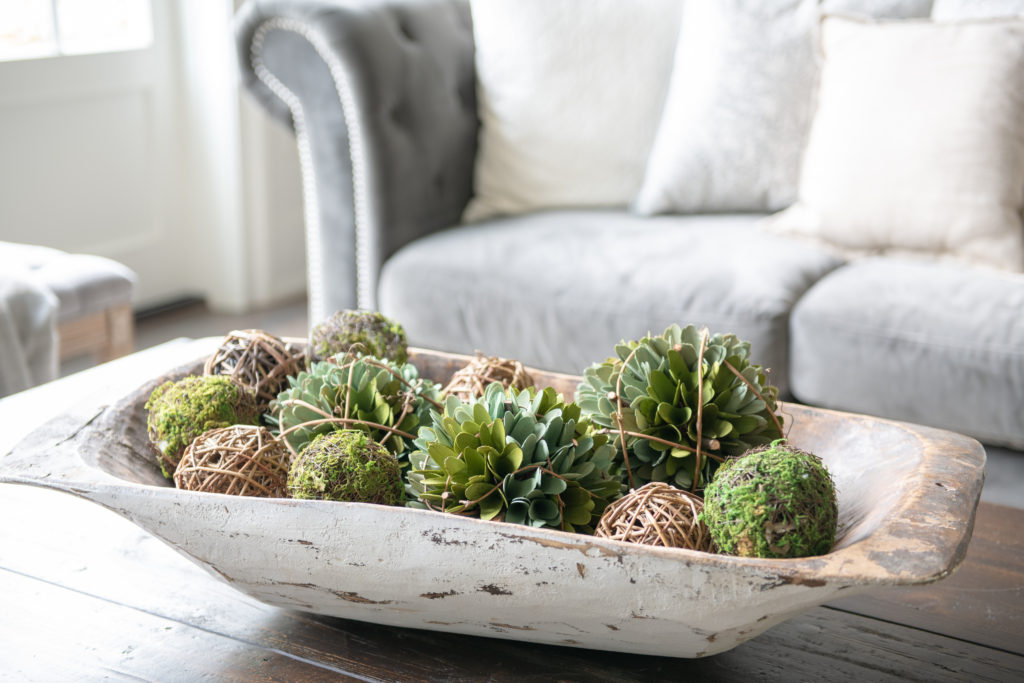 In fall, they look great filled with natural spheres or pumpkins.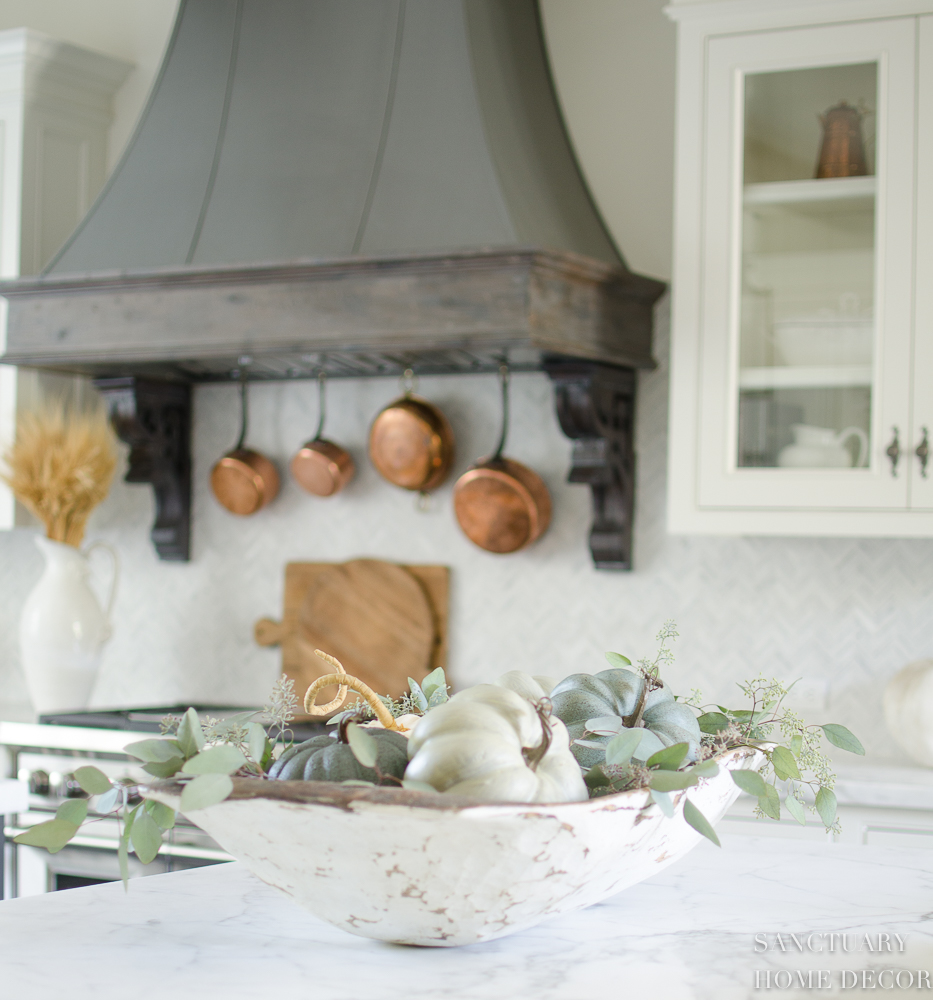 And beautiful, dried hydrangea blooms are a great way to add color that lasts for weeks.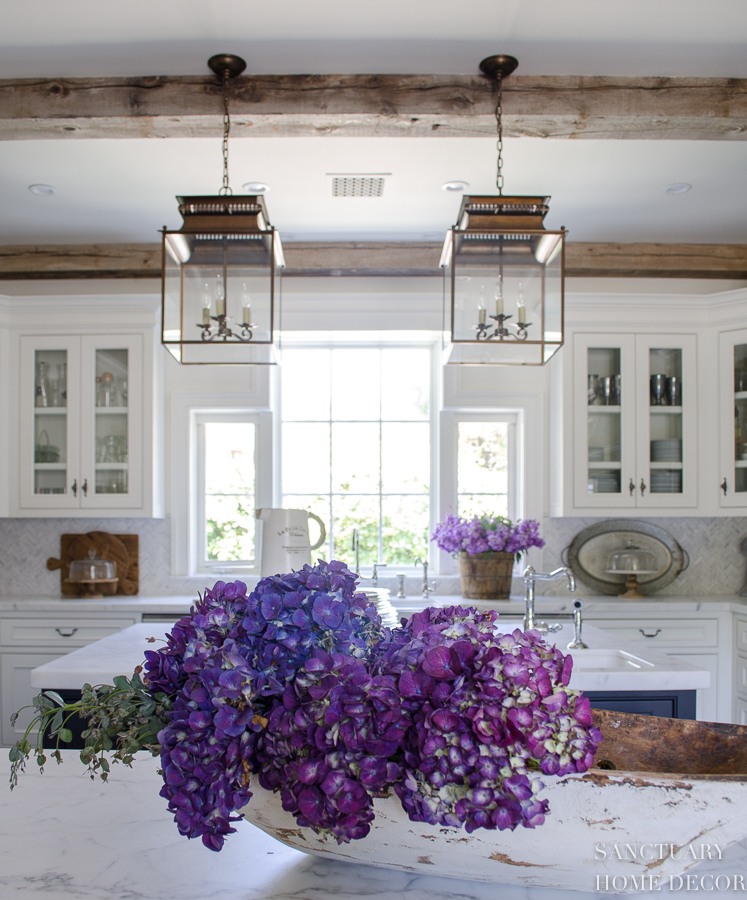 I have found some great sources for both rustic and vintage dough bowls that work for every budget.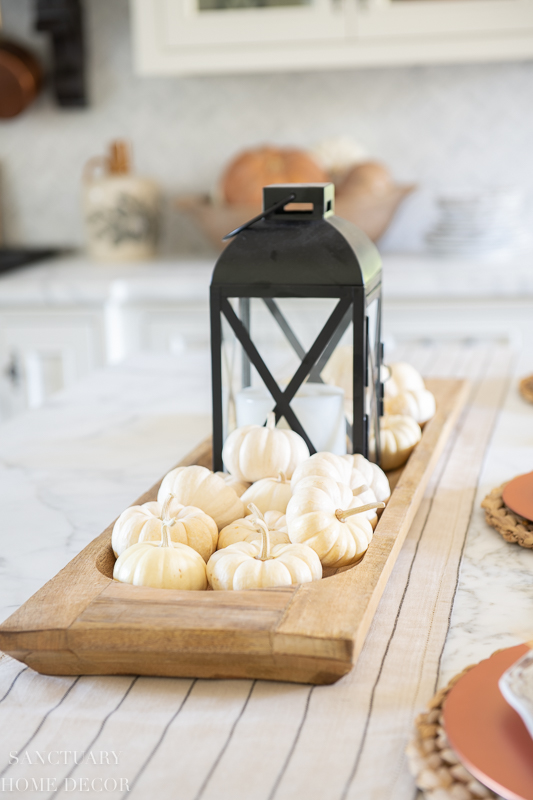 And not too long ago I wrote a blog post about How to Style a Dough Bowl in every season. You can see all of those details HERE.

Tap on the photos below to shop.



---
Fall Decorating Essential:
EUCALYPTUS ACCENTS
The greenery that I love most for fall is definitely eucalyptus. There is something about the soft green tone and fresh scent that makes me think of pumpkins and sweater weather! I have found some great faux eucalyptus that I use year after year in my fall decorating but also always have a ton of fresh branches in my seasonal arangements.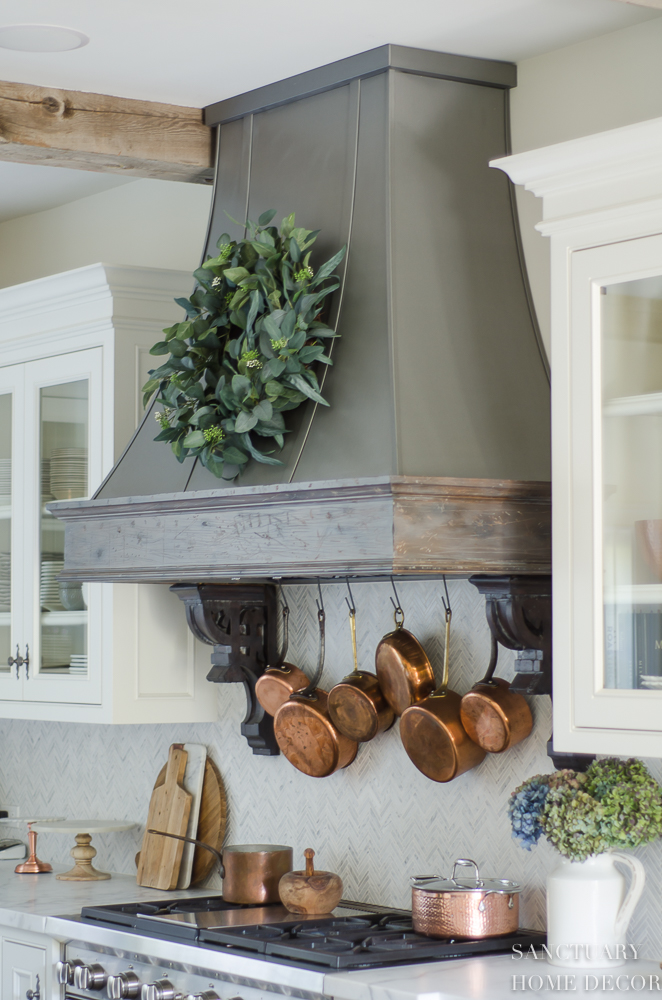 I have used fresh eucalyptus on my fall table settings for many years. This eucalyptus garland was super simple to make and creates a beautiful centerpiece on any fall table. You can see the full TUTORIAL HERE.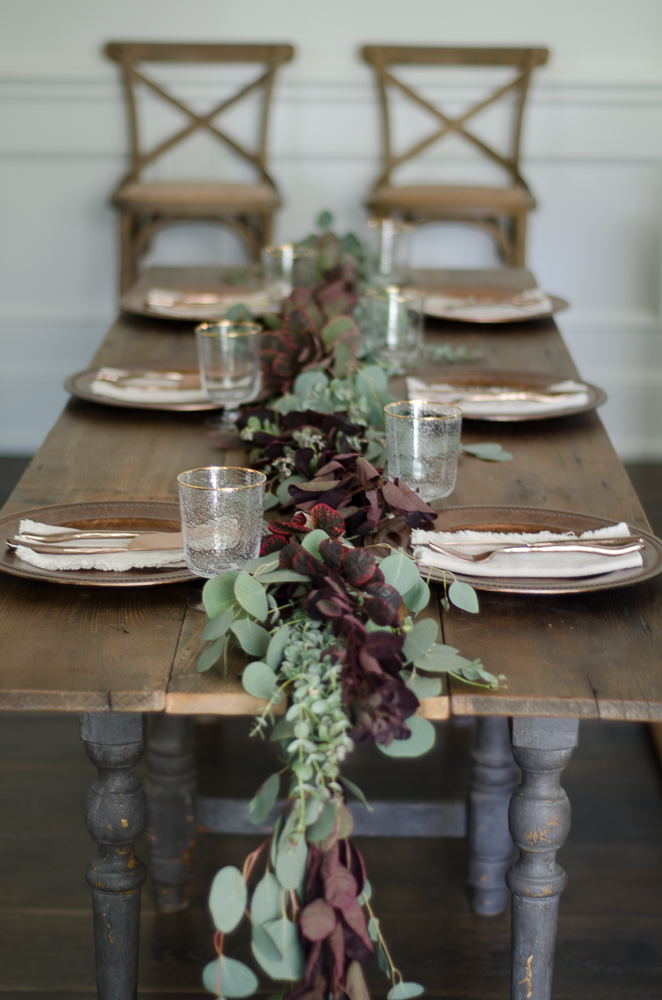 Last year I got a couple of faux eucalyptus plants at Target that I really loved in my decor. I have found some sources for similar plants for you guys this year.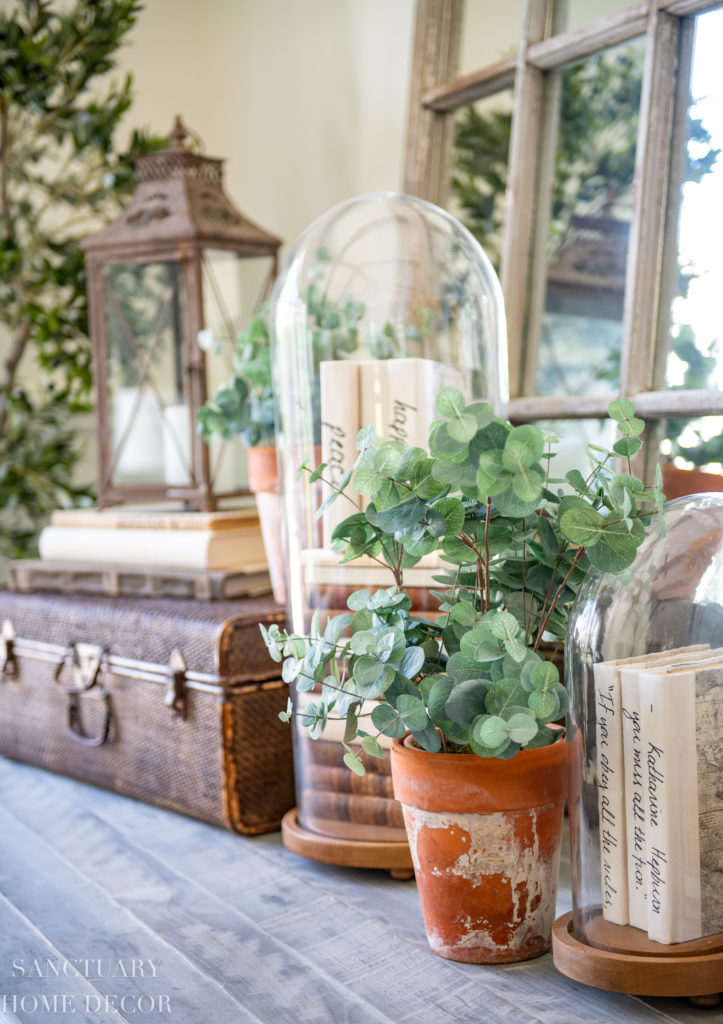 You can see how beautiful eucalyptus pairs with soft white and green pumpkins in early fall.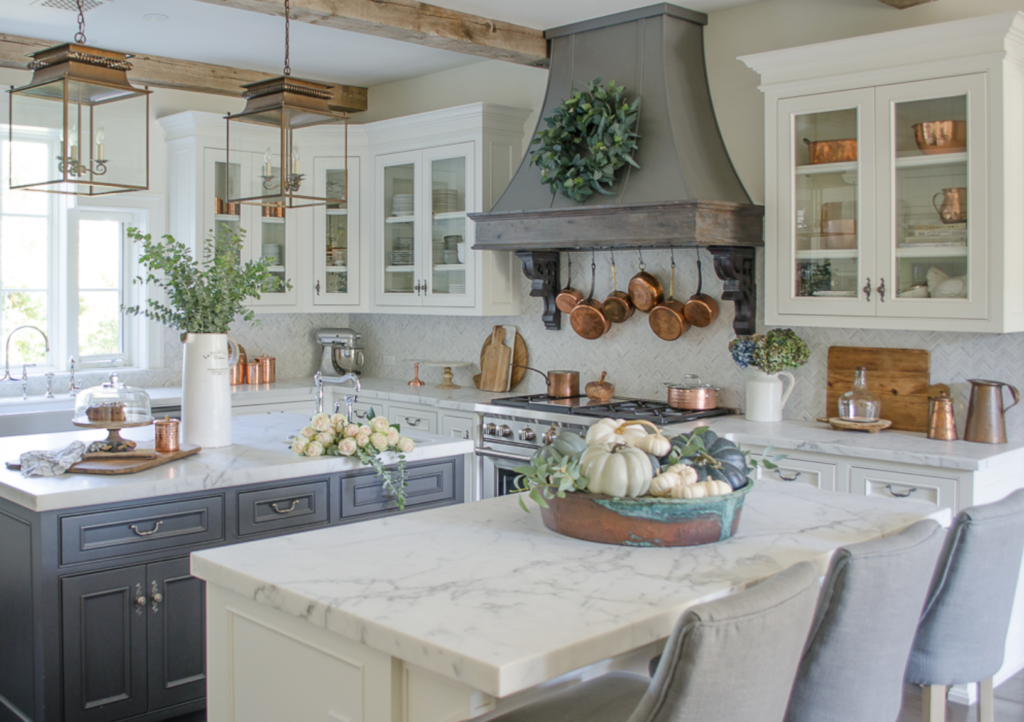 And a vase filled with traditional eucalyptus is always a beautiful addition to a room in any season.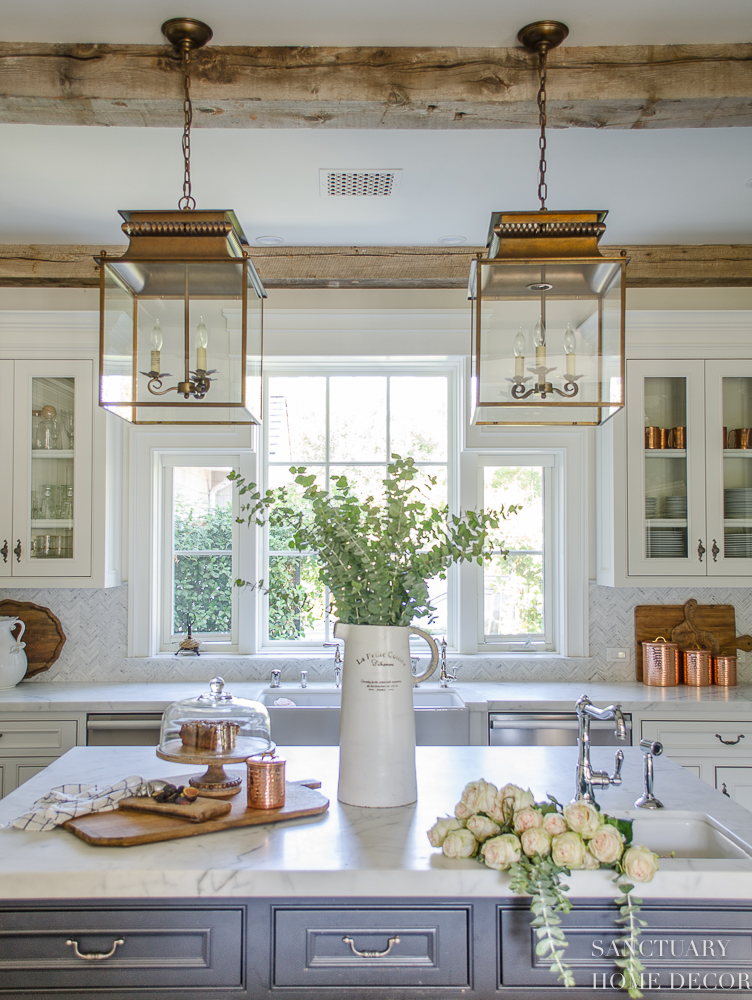 Click on the photos below to shop.


---
Fall Decorating Essential:
COZY BLANKETS
Here in southern California, the day I bring out our cozy blankets really marks the beginning of a new season. After the heat of summer, I can't wait for those cool nights to begin. I throw knot blankets on every bed and couch in our home. As far as I'm concerned, you can't have too many!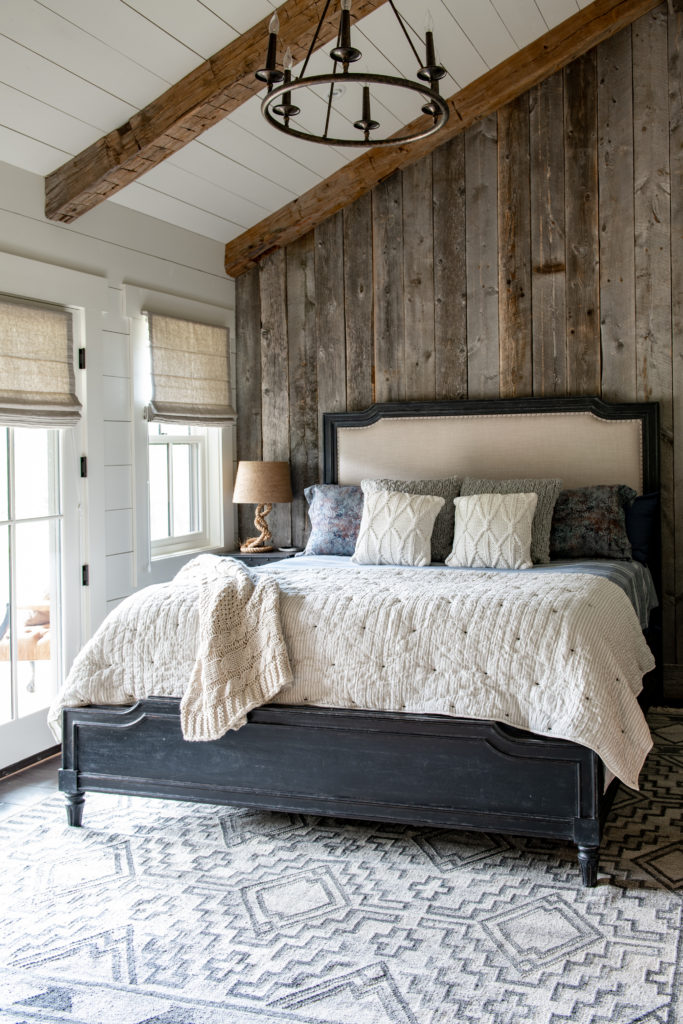 Okay…maybe I do have too many, but the truth is, we use them all fall and winter. I am always sad to put them away in the spring, because they add such beautiful texture to a room.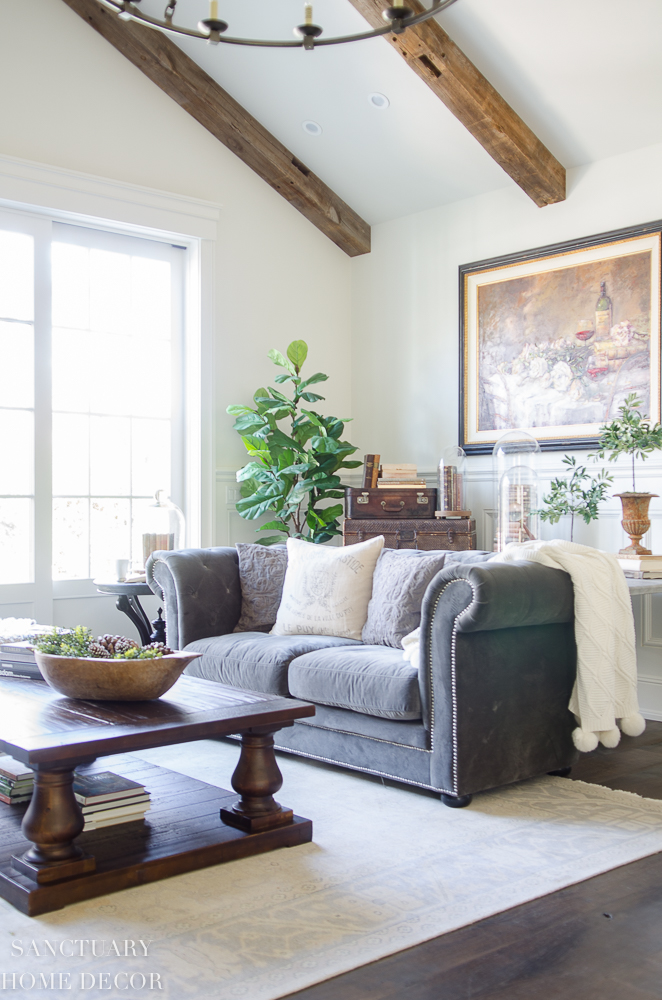 I have found some great sources this year for SUPER chunky blankets as well as beautiful refined throws that will add a lovely touch of fall (and winter) to your decor.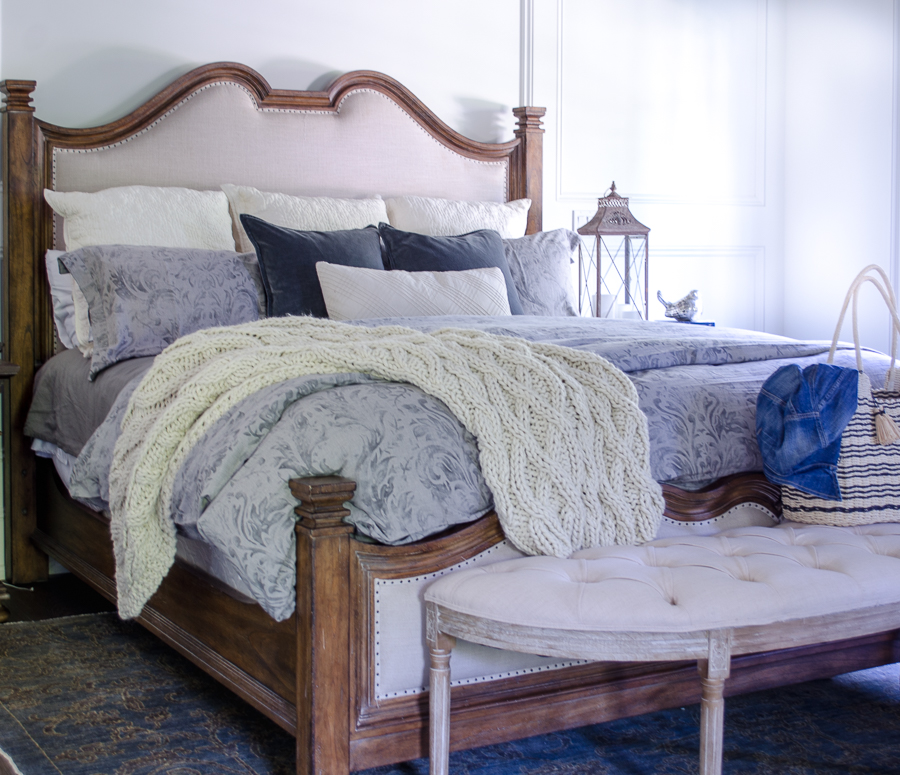 ---
Fall Decorating Essential:
PILES OF PUMPKINS
While pumpkins are an obvious fall decoration, I like to take it to the next level with piles of heirloom pumpkins, both real and faux, all over the house and yard.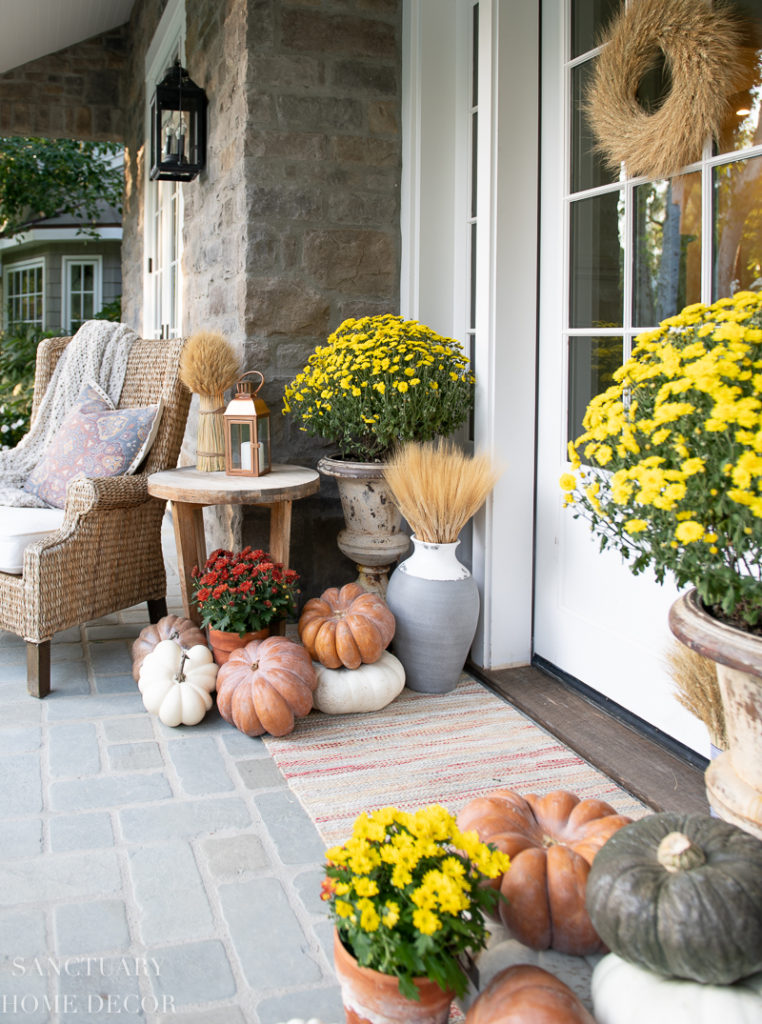 I often take a more minimalist approach when it comes to decorating, preferring to keep things simple, but when it comes to pumpkins, I think more is better.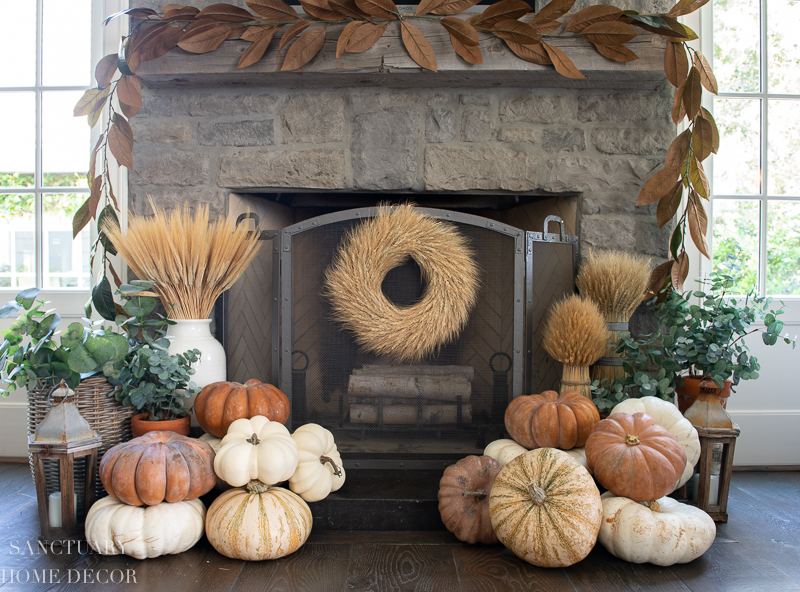 On our porch, last year, I used both fresh and faux heirloom pumpkins, piled around mums in traditional fall colors.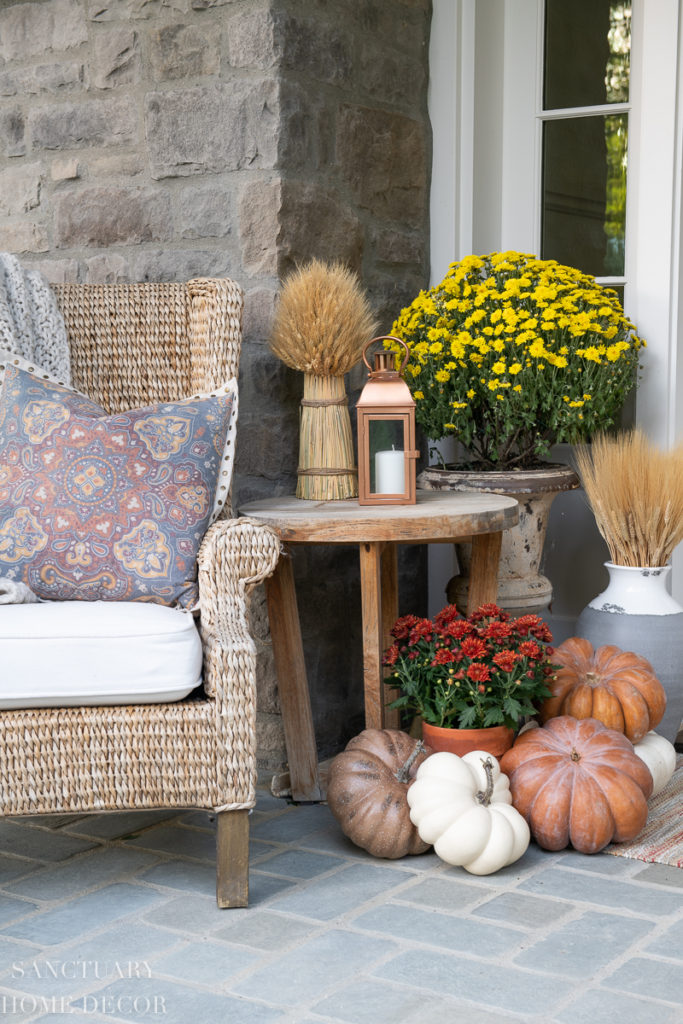 Two years ago, I painted faux pumpkins in a beautiful, metallic copper and mixed them with both fresh and faux pumpkins.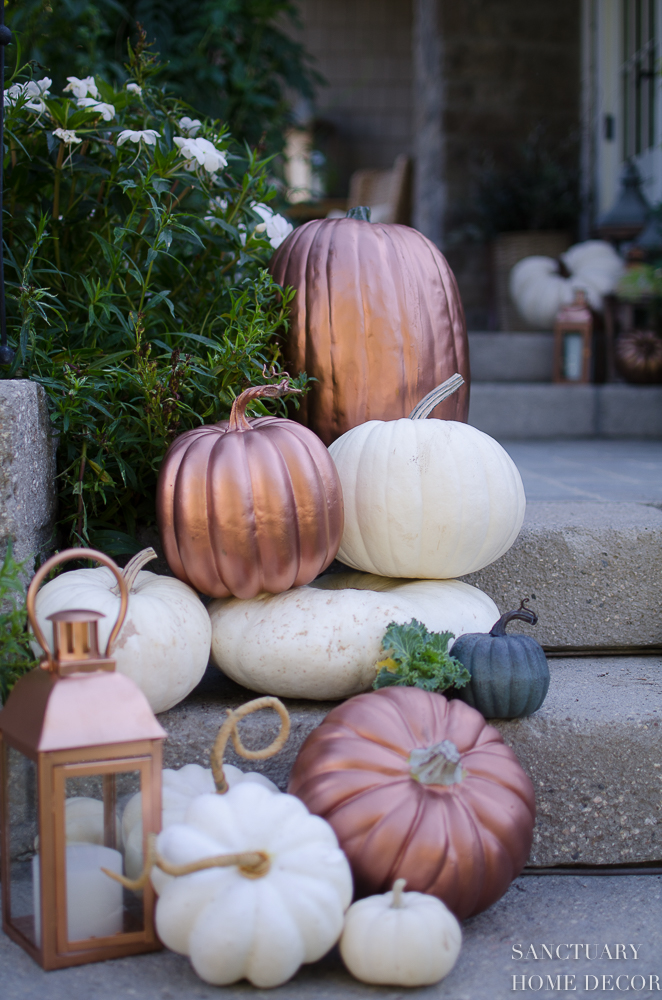 And I repeated the same look on a console table in our family room, last year.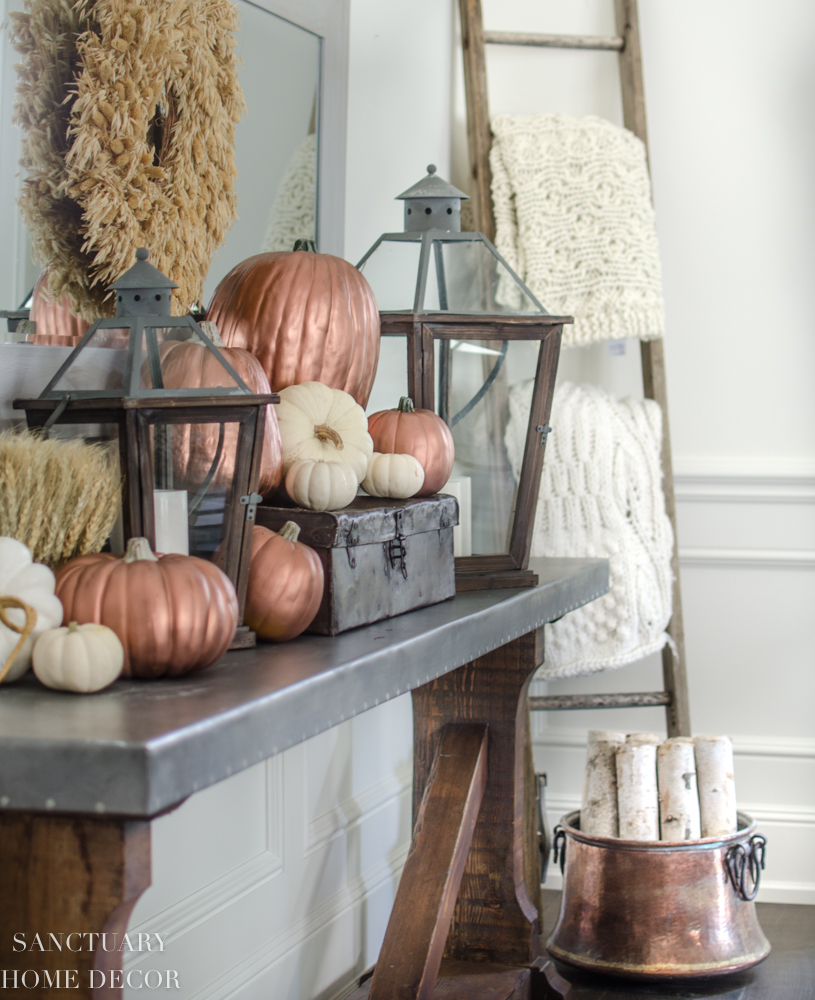 I love the look of piles of pumpkins in my fall decorating and aside from my local Trader Joes and nearby supermarkets, where I buy fresh pumpkins, I have found a few sources for faux pumpkins that I am sharing below.



I hope this gives you some ideas about the fall decorating essentials that I rely on year after year. The colors change and the details might be slightly different, but with these basic elements, I can easily transition from summer to fall in just minutes.
Have a beautiful day!