My Secret For Making Faux Flowers Look Real
Last week I was standing in my house with a couple of friends and we were talking about the flowers arrangements I had placed in almost every room. One of my friends kept touching the flowers and saying "are these real?" I laughed and said, "it's hard to tell when the faux flowers are of such great quality!" I also told them my secret to making my faux flowers look real. Scroll down to see my trick!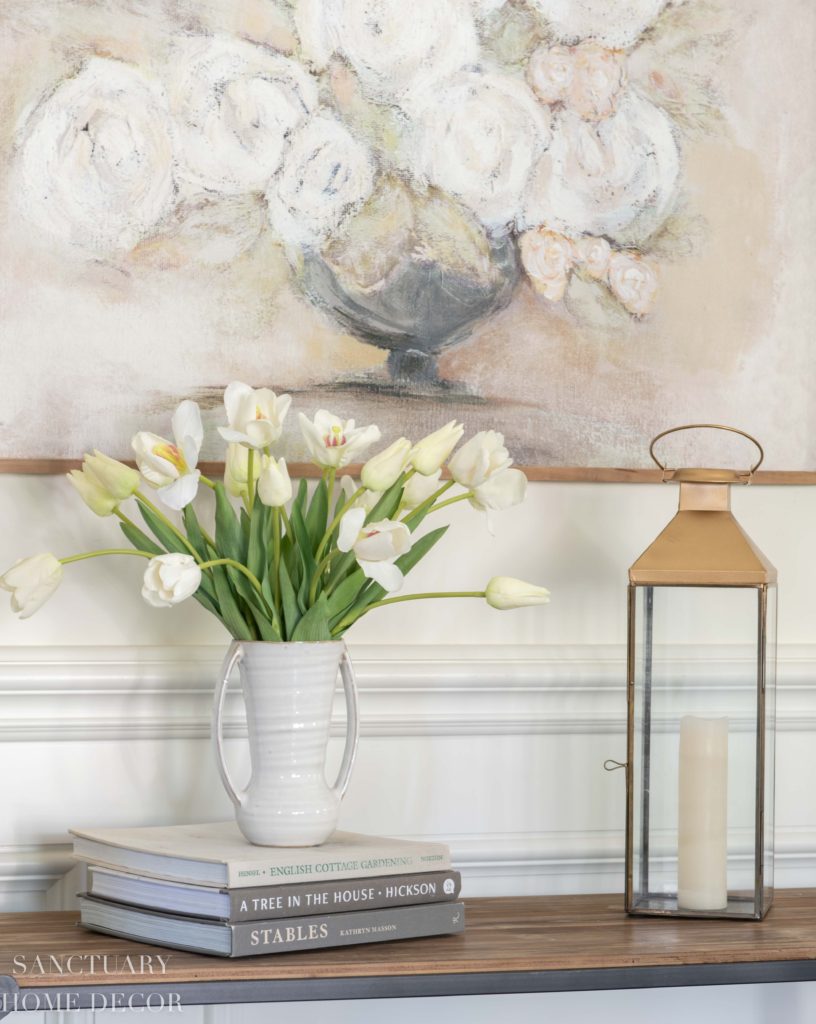 I wish I could tell you that there was a super technical secret to making faux flowers look realistic, but it is actually SO SIMPLE. The secret is to only use a single variety, good quality floral stems in your arrangements. What I mean by this is, if you are creating a tulip arrangement, just use realistic tulips and don't try to create something fancy. For the arrangement above, I used "real touch" tulips from Afloral and you seriously can't tell if they are real, even when you touch them! I also made sure to mimic the way natural tulips bend and bloom when I placed them in the vase.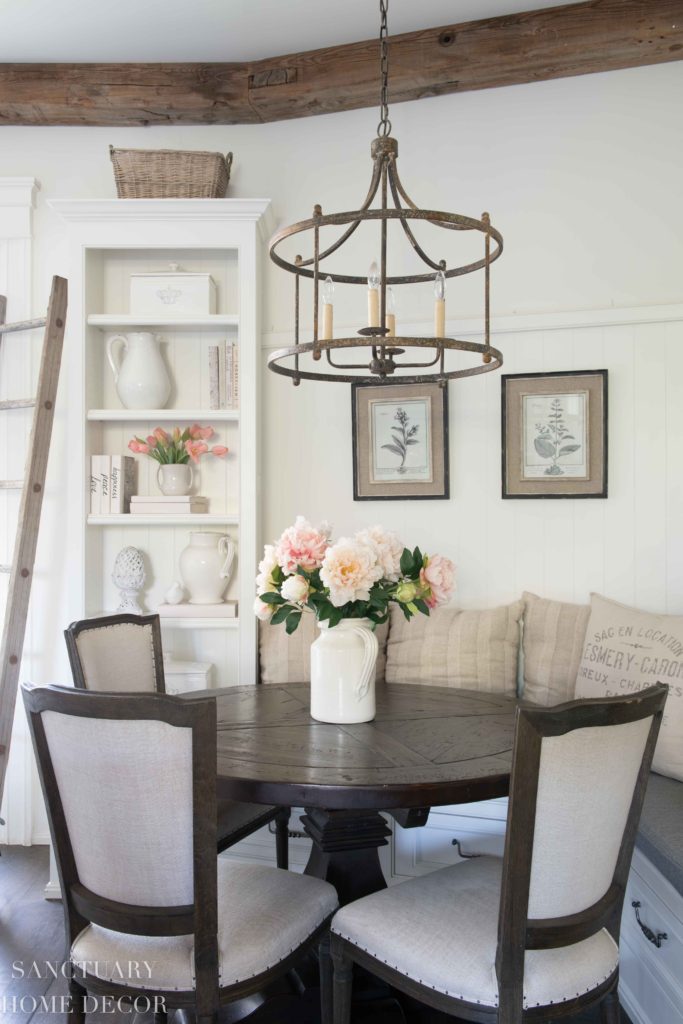 The same concept is true when it comes to artificial peony arrangements. I mix different types and colors of faux peonies in my arrangements but keep to the single flower variety principle. For the arrangement above I used pink and peach oversized peonies mixed with smaller cream bud peonies.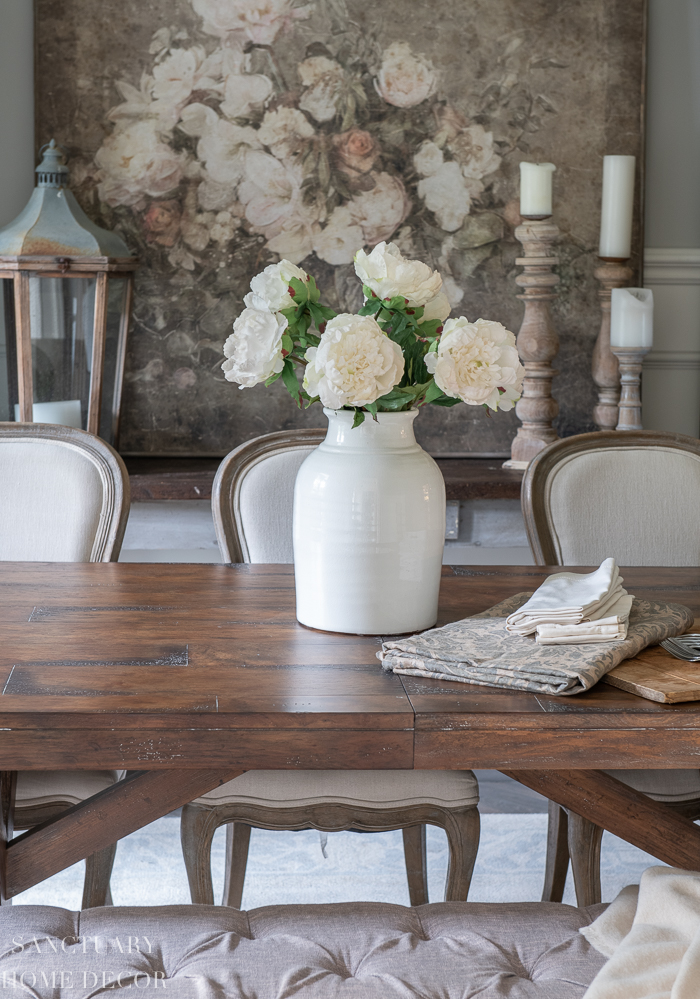 And the simple white peony arrangement in my dining room looked absolutely beautiful with only 7 stems placed in a large white jug.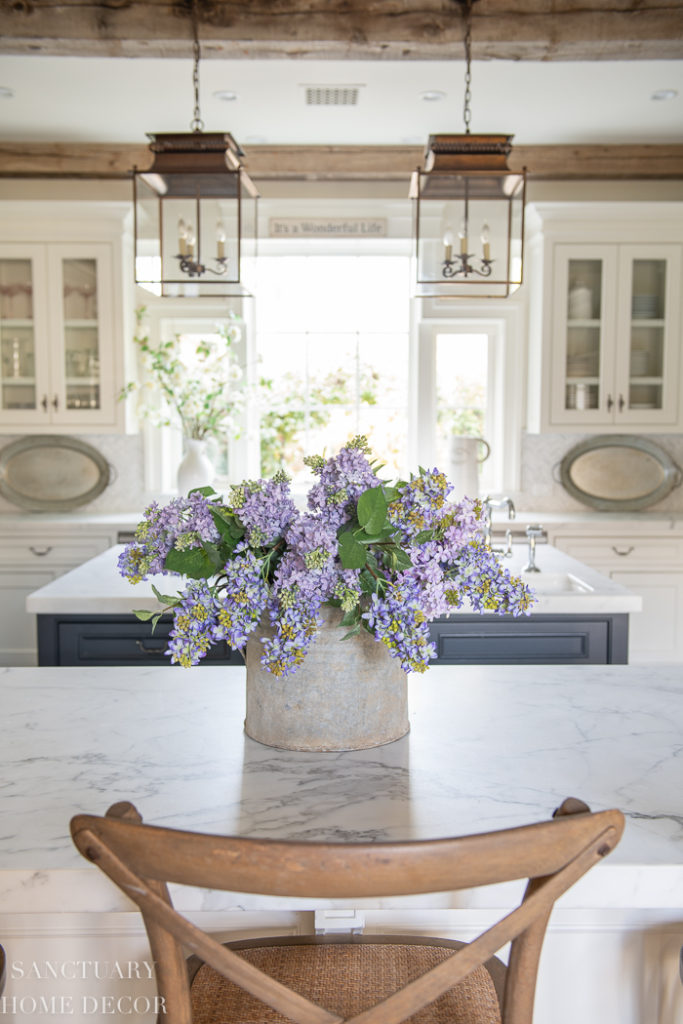 One other secret that I use to make faux flowers look real is to place them in unexpected or vintage containers. The lilacs above look so fresh when arranged in this French vintage bucket. I was able to keep these on my center island for an entire month until fresh spring flowers made an appearance. For those of you wondering, I used 6 stems and bent them to fit into this vessel.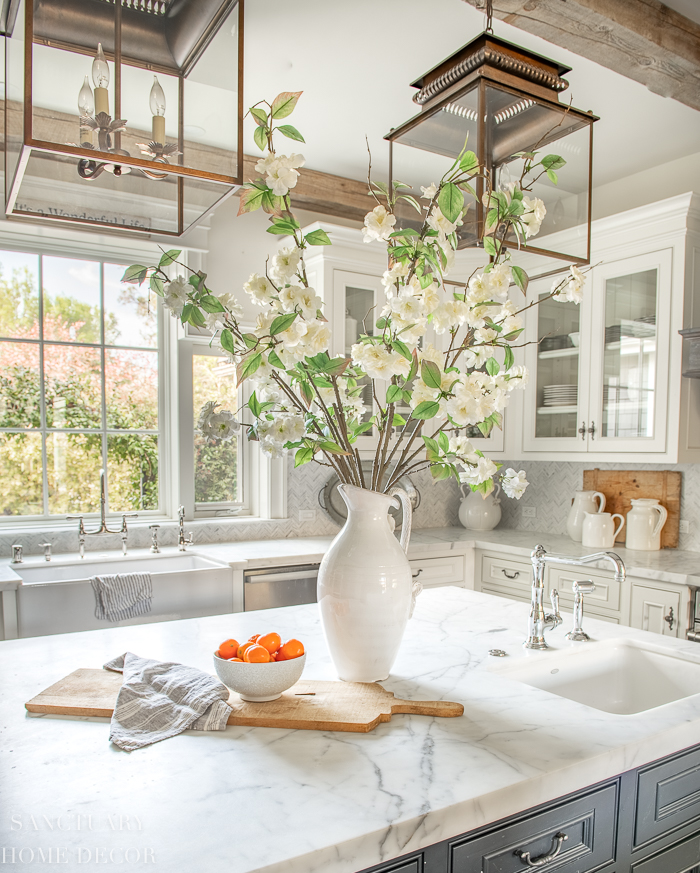 My secret for making faux flowers look real is the same for larger branches. An oversized vase filled with realistic cherry blossoms makes a huge statement and I always have friends walking up to see if they are fresh. The flowers pictured above are the most beautiful faux cherry blossoms I have found at a super reasonable price!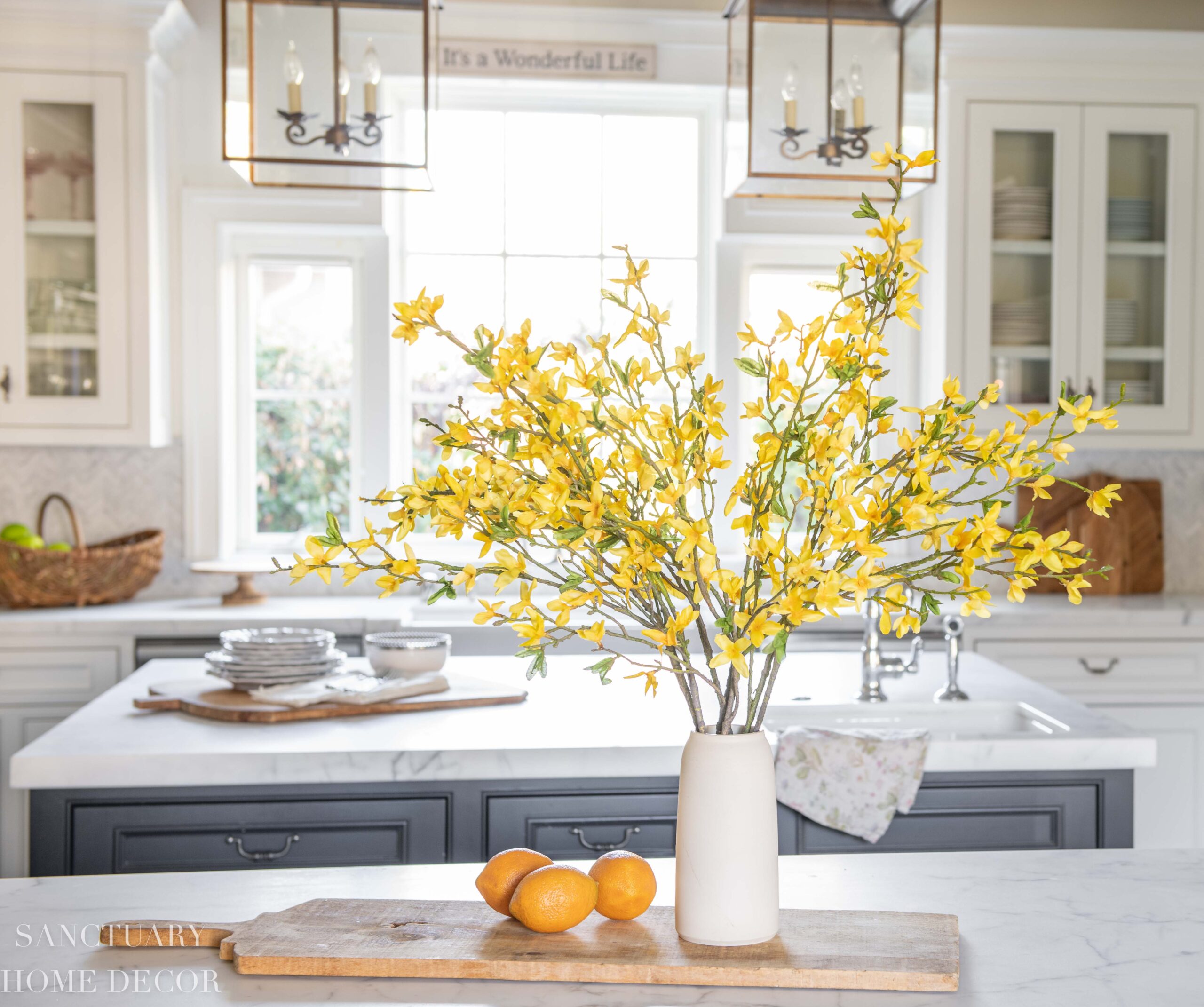 I also love the look of forsythia branches in a simple farmhouse vase, I used 6 stems for this arrangement and it was the perfect amount to create a beautiful pop of color in my kitchen.
I have to admit that if I have a choice between fresh and faux flowers I will ALWAYS choose fresh, but these super high quality artificial blooms are so beautiful and look so realistic that I just had to tell you about them and share my secret for making faux flowers look real!
Below are a few of my all-time favorite artificial flowers. Just tap on the photos to shop.