Easy Spring Dining Room Refresh
As we see the first signs of spring in Southern California, my mind is filled with visions of fresh flowers and beautiful bouquets. We are still several weeks away from the full splendor of spring, but I wanted to add some floral elements to my dining room for the coming season. With just a couple of simple changes and two affordable additions, I was able to create a pretty floral sanctuary in the dining room. Scroll down to see all the details of my easy spring dining room refresh.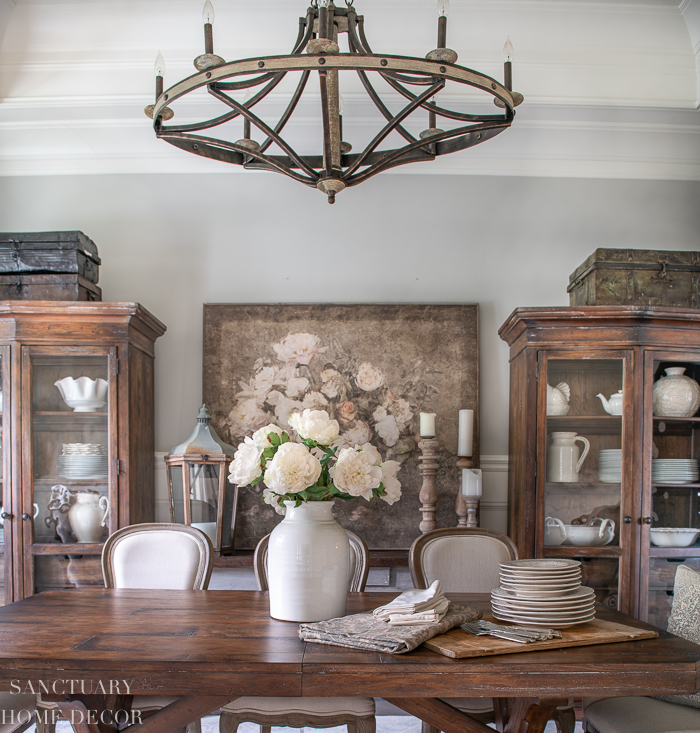 While I wait for the first spring blooms to arrive, I have found some beautiful faux alternatives that look incredibly realistic and will last until I replace them with fresh flowers. I filled a large jar with my new white peonies as the starting point for my dining room refresh.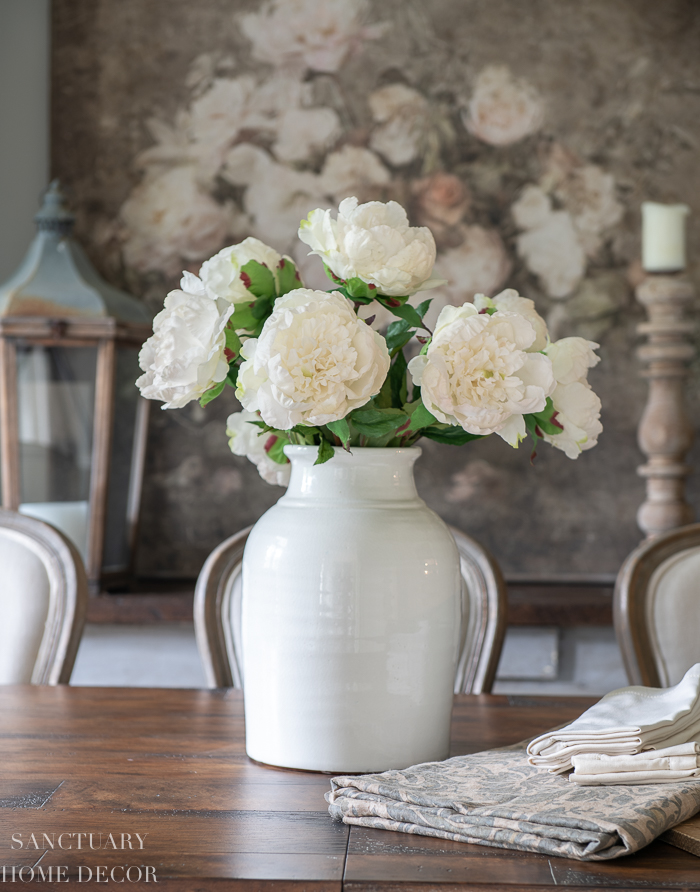 It only took a couple of minutes to arrange these beauties and once I placed it on the table, nothing more was needed.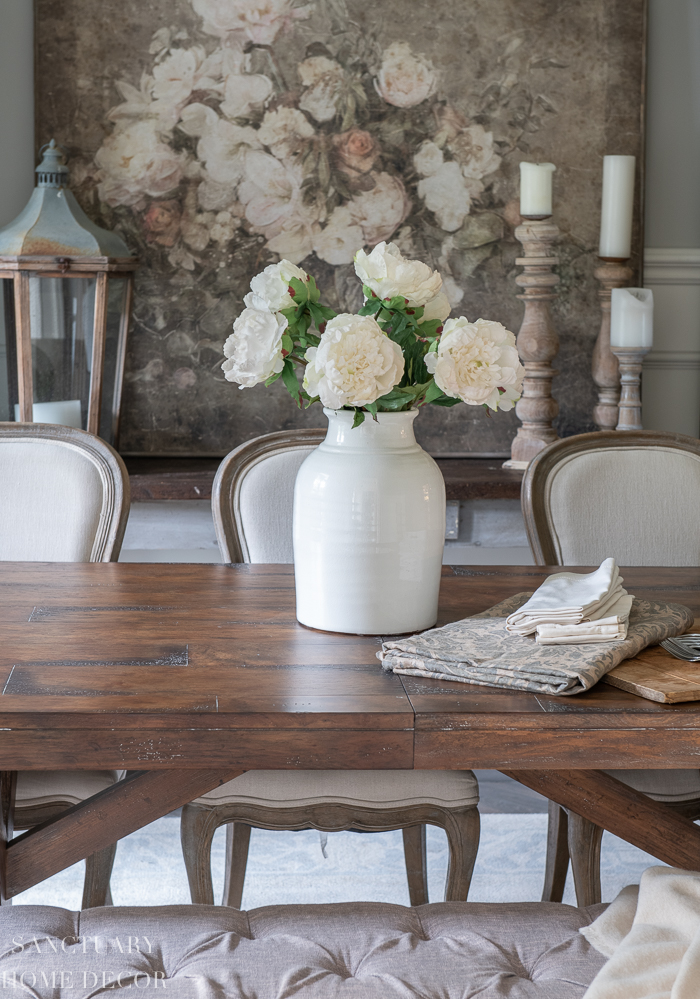 On the table behind my pretty new centerpiece, I added three natural wood candlesticks and one of my all-time favorite lanterns.
And the new addition to the dining room is a gorgeous, oversized art print that I have been wanting for months! This print replaced four smaller framed prints that had been in our dining room for several years.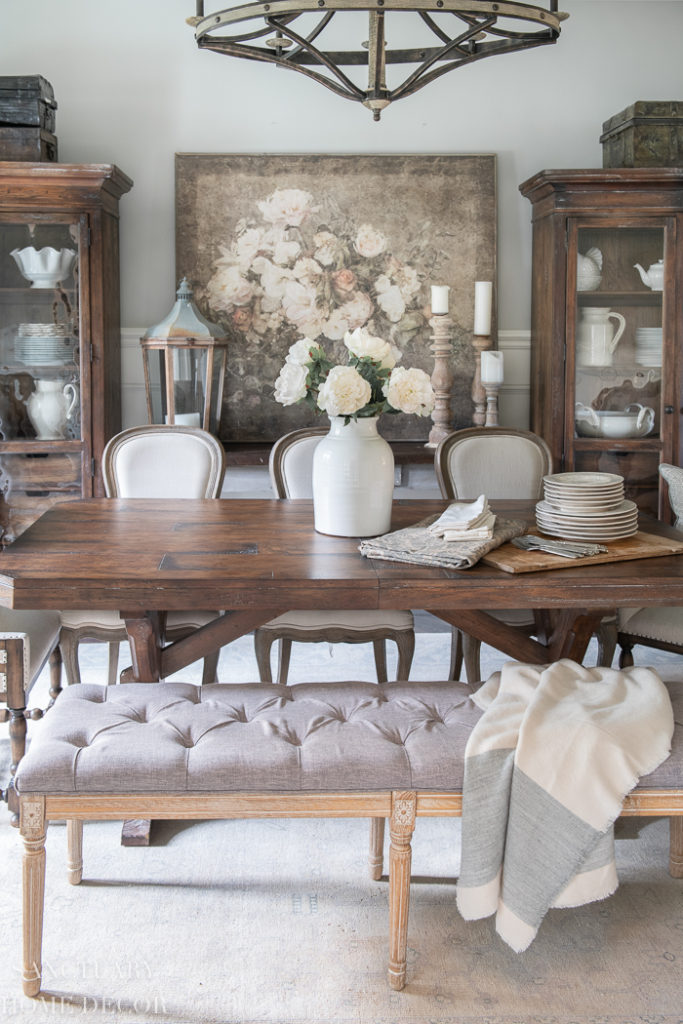 You can see our dining room with the other prints by clicking HERE.
The other change I made, was to move the rug that used to be in our living room, into the dining room. This was an unexpected change, that came after I got a new rug for the living room. I was concerned that the previous rug would be to "creamy" in the dining room, but it ended up looking beautiful. It warmed up the entire room and the soft blue accent color matches perfectly with the console table. I love it when that happens!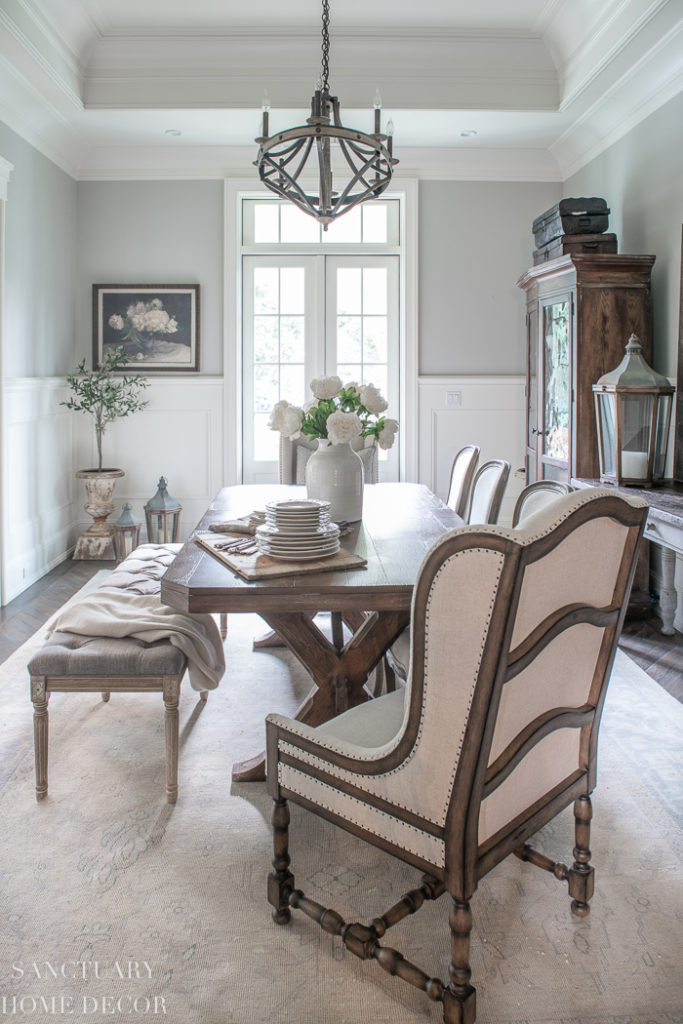 The final change I made was to add a tall urn with a (faux) olive tree to the corner. Beside it, I placed two additional lanterns. Simple, right?!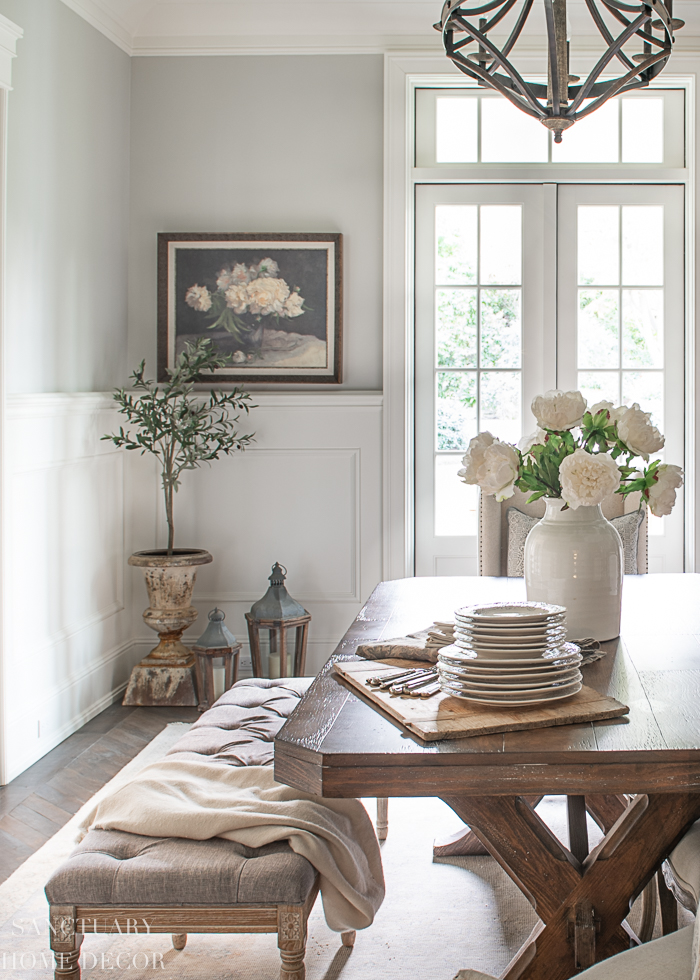 And that is my simple spring dining room refresh! Some beautiful faux peonies, a new (old) rug, and a beautiful floral print transformed this room into a lovely spring sanctuary.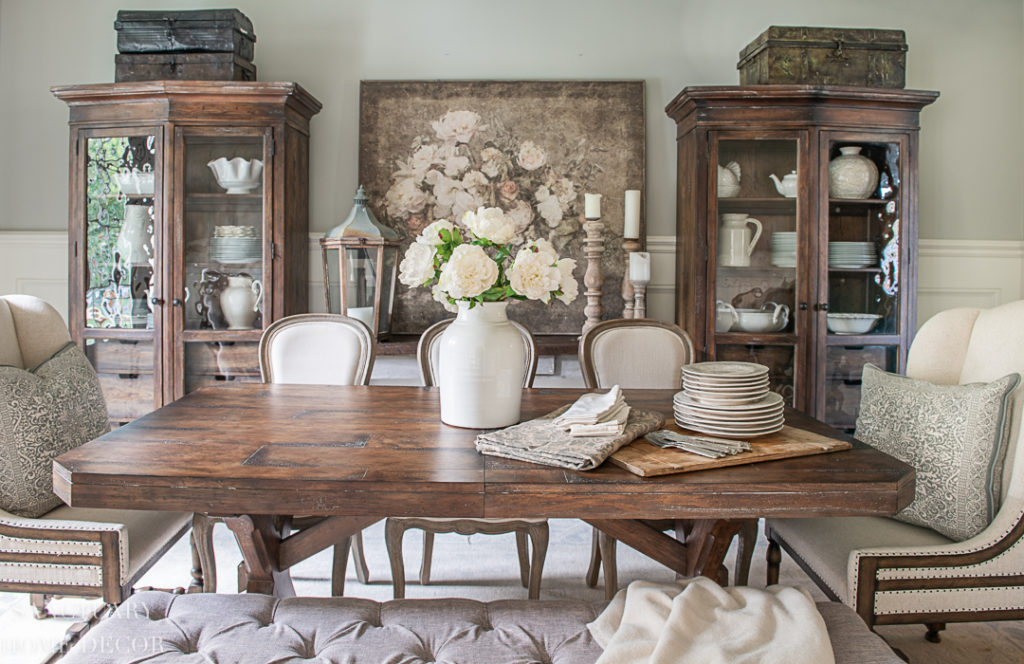 I hope this gives you some ideas about how, with a couple of easy changes, a room can take on a whole new look and be transformed.
Below are affiliate links for many of the items that I used as well as some similar items that I love.