Summer Dining Room Update: A Fresh White Table Setting
Summer is in the air. Can you feel it? Just a little bit? It might just be me dreaming of those bright sunny days and warm evenings, but I am ready for a bit of a shift in seasons. With that in mind, I decided to do a simple summer dining room update and create a fresh white table setting with garden roses from my yard. Come on in and have a look around!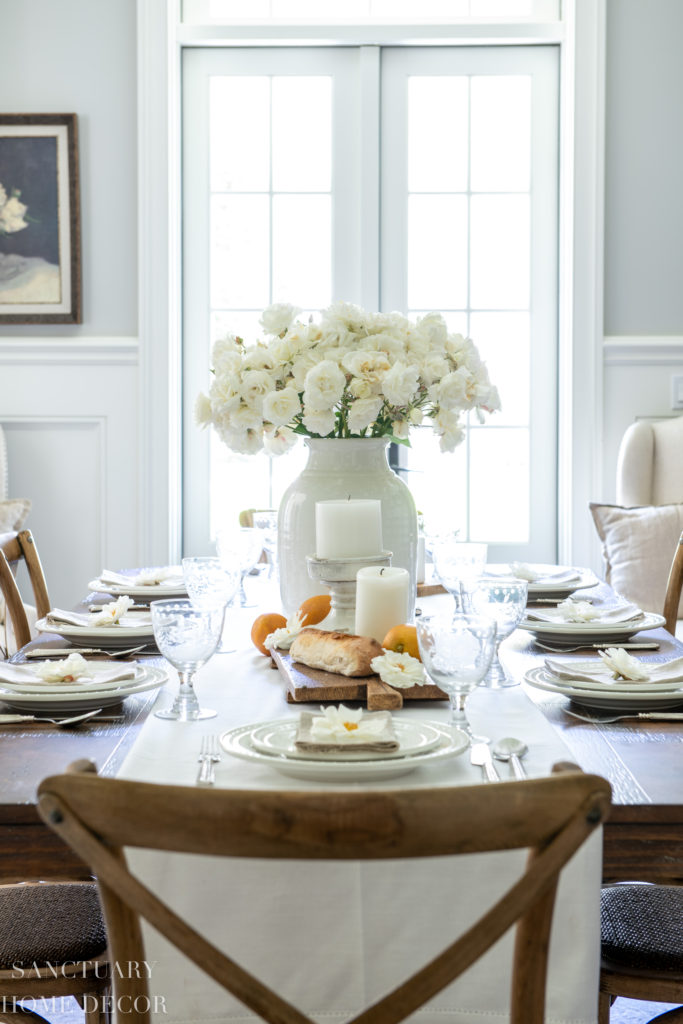 If you've seen my dining room previously you might remember that I've had linen upholstered chairs in here for quite some time. I've always loved the soft touch they added to this room and didn't really consider changing them until I got some great new cross back farm-style chairs recently. To be honest, I got these more for outdoor dining in the garden, but I decided to try them in my dining room this week. And guess what…I love them!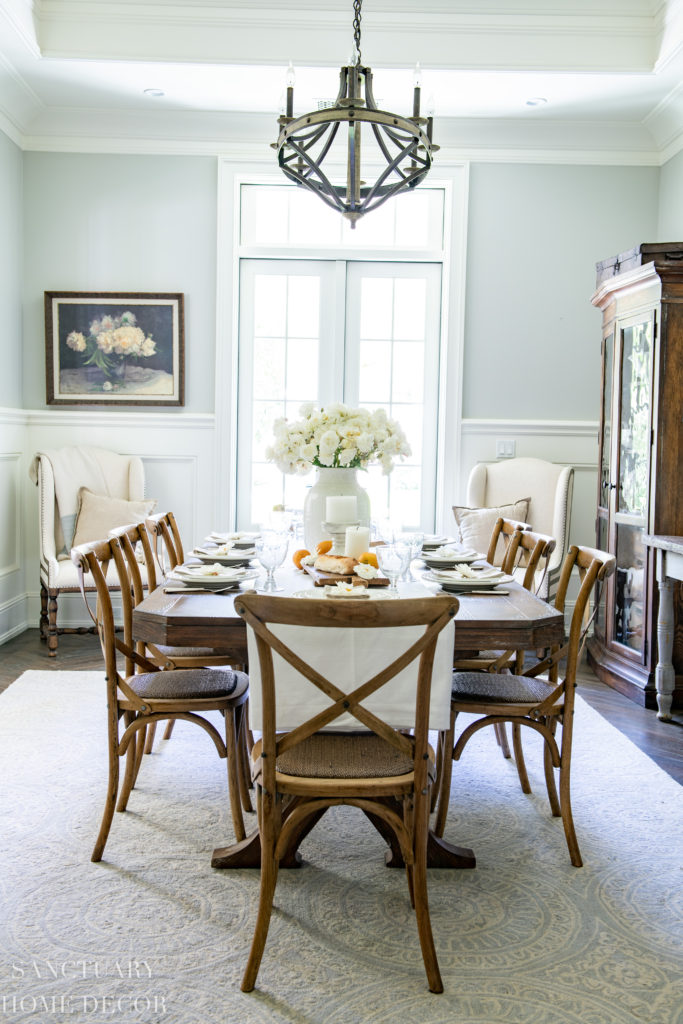 It's pretty remarkable what a simple change like this can make in a room. Suddenly the room felt lighter and more open just by changing the style of chair.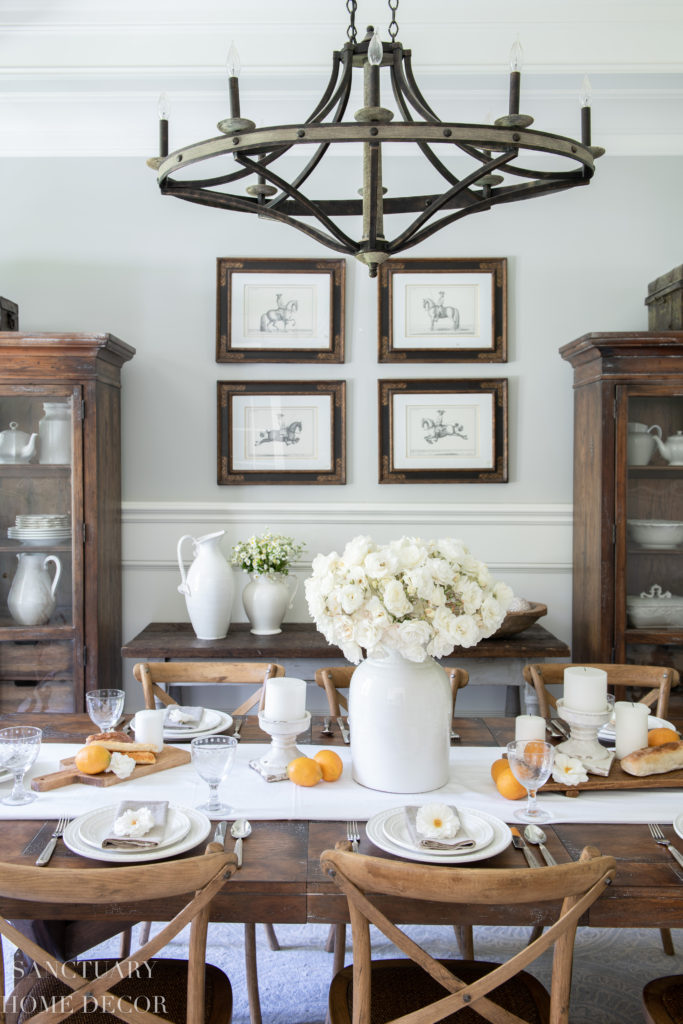 The other big change I made was to remove all of the vintage silver in the two glass cabinets and replace it with white ceramic pieces. This again added a bright and fresh look to the room in just a few minutes. I already owned all of the white pieces so it was as simple as gathering them all together and creating a balanced display.
You can see my tips on How To Style Glass Cabinets HERE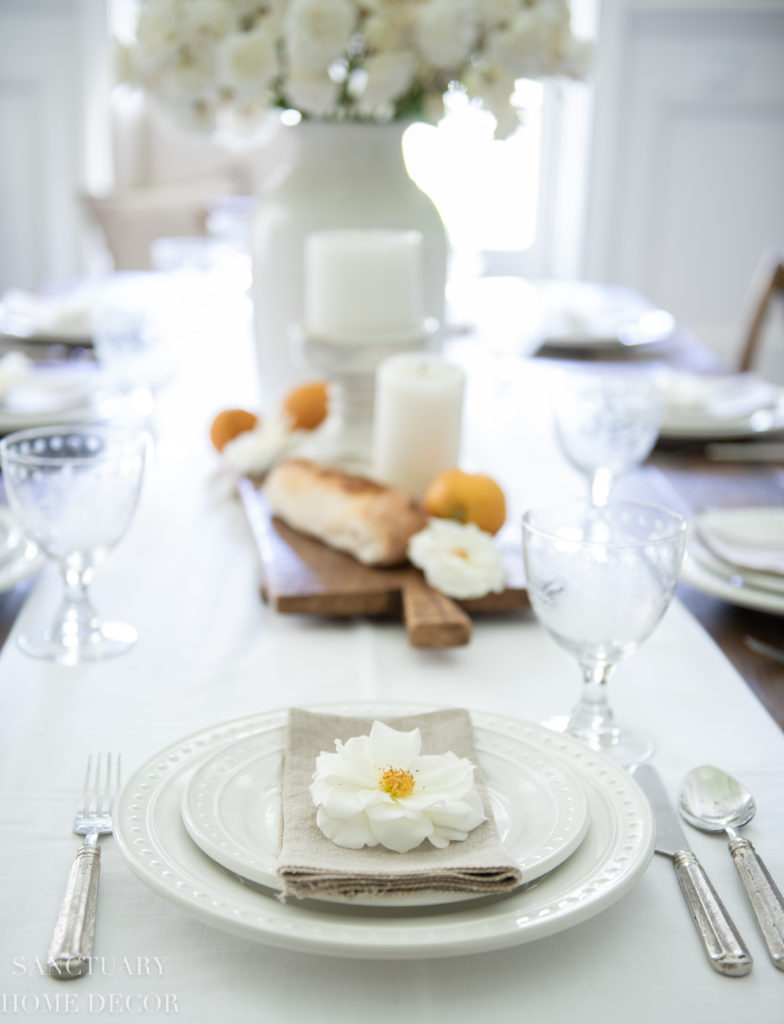 Once I made those changes, I was ready to create a fresh white farmhouse table setting. I made a simple white linen runner from a large table cloth, by folding the sides under until it was the right width.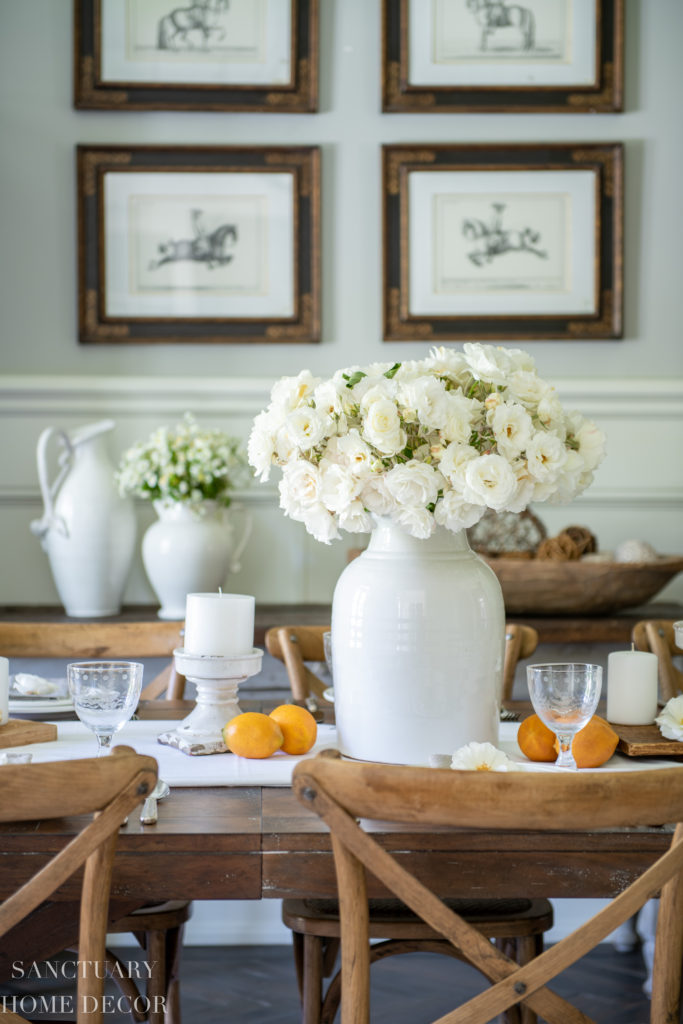 Staying with the new white theme, I cut several bunches of white roses from the garden and placed them into a large white, ceramic jug. This became the perfect centerpiece for my fresh new look.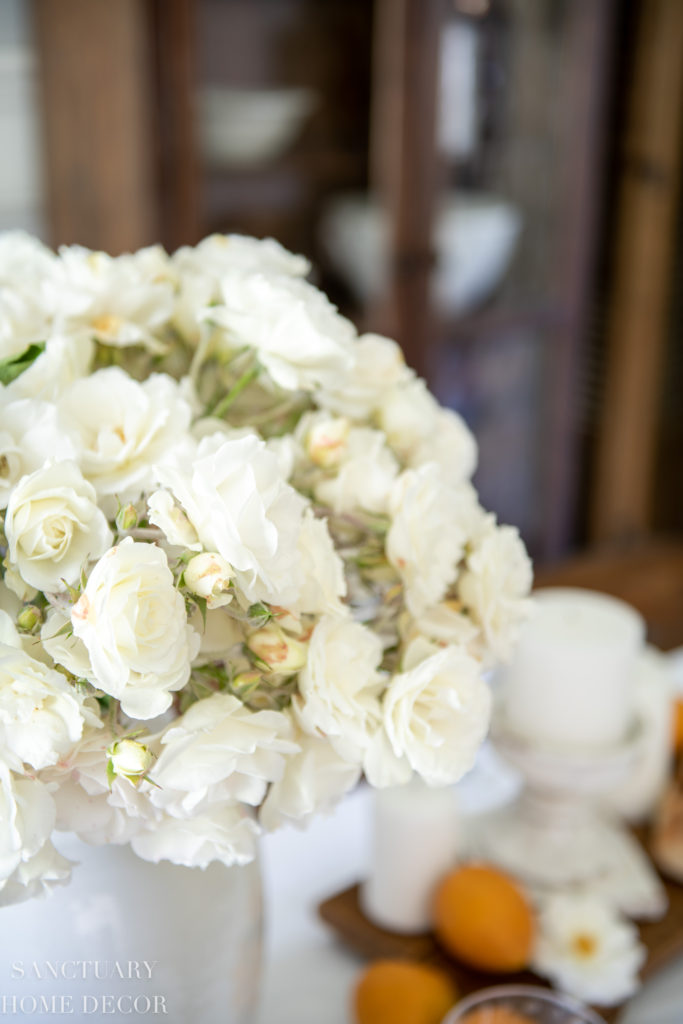 To add a little extra brightness, I got out my tried and true simple white dishes that seem to work on every table setting. I love the dot pattern detail on the border and I have used them for everyday dish ware or for a more formal occasion.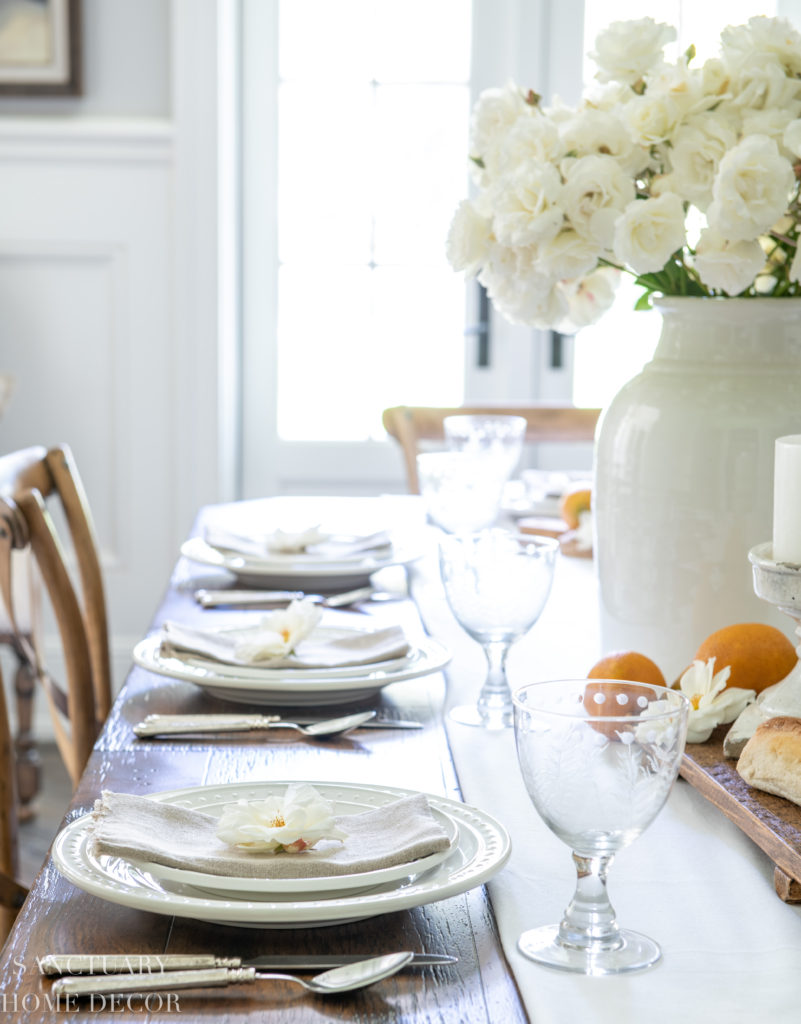 I added a basic linen napkin for some subtle contrast with a single white rose bloom on top. I also used my favorite etched glass goblets with a matching dot border.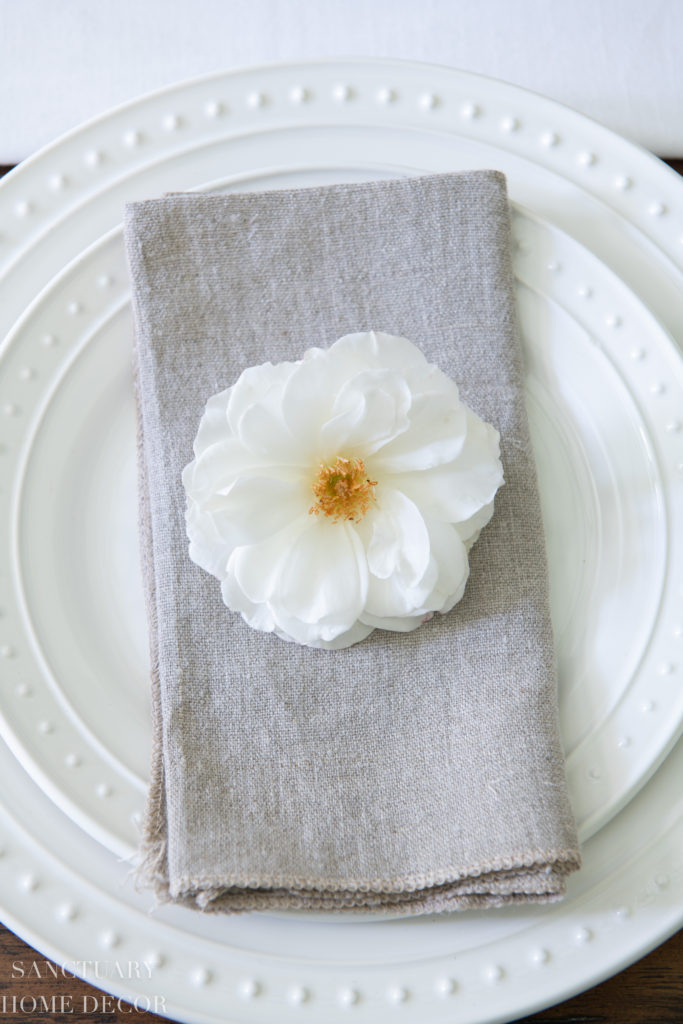 Because my table is quite long, it can look empty without some additional decor beside the centerpiece, so I included a couple of rustic bread boards on either side of the roses and added white pillar candles along the length of the table.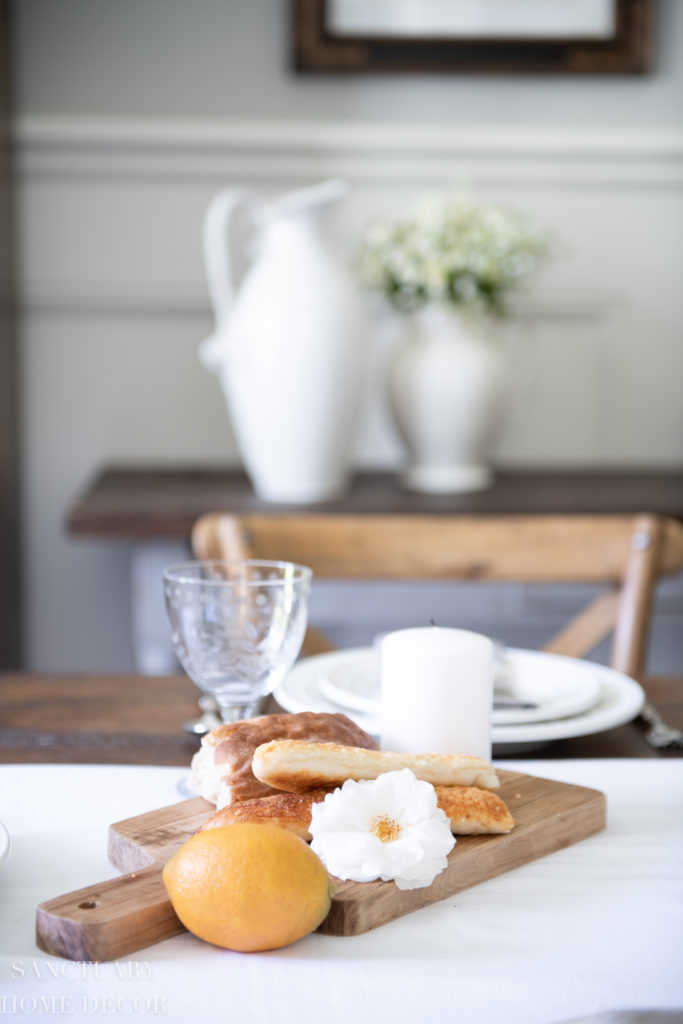 And for a pop of summer freshness, I sprinkled some bright yellow lemons here and there.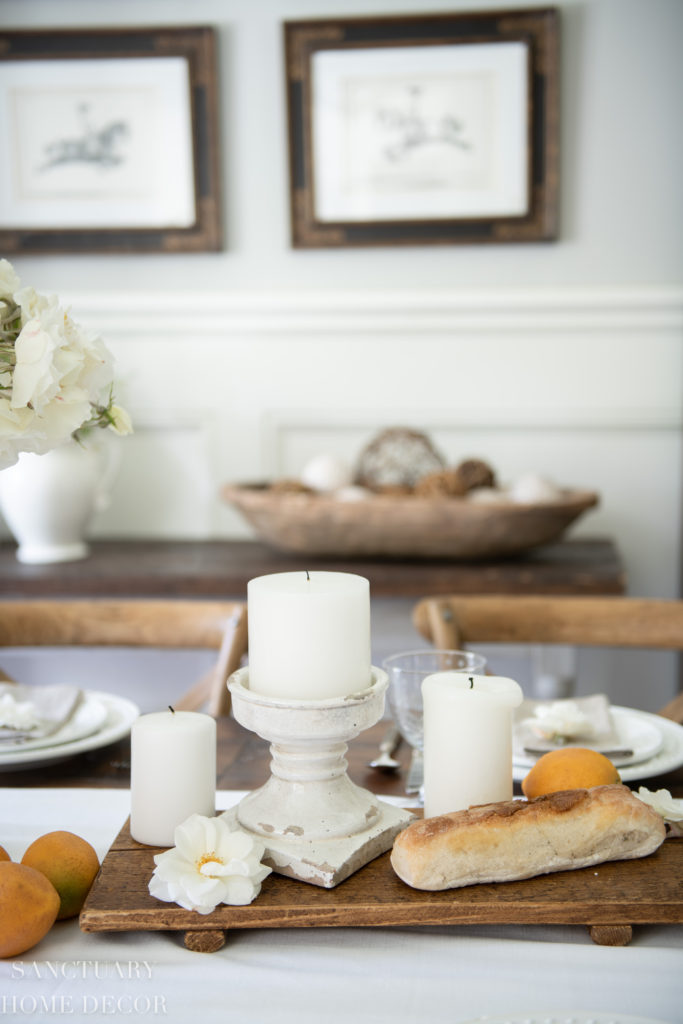 And on the side board, a dough bowl filled with neutral ceramic and wicker spheres and a couple of my favorite ceramic vases.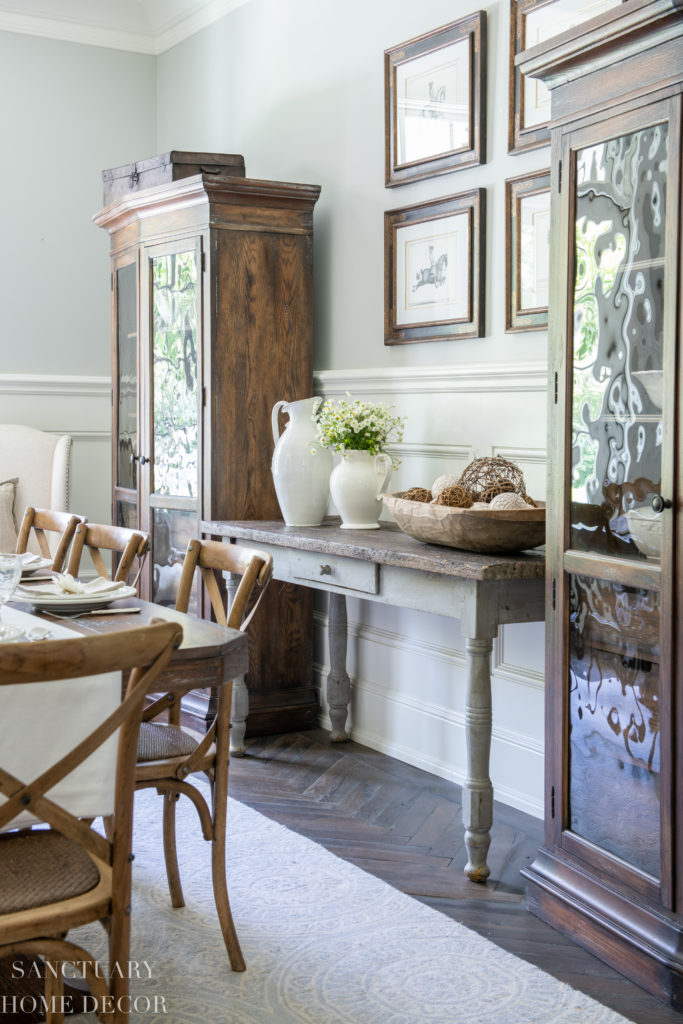 My summer dining room update gave this room a fresh and bright new look and the white table setting added the splash of summer I was craving.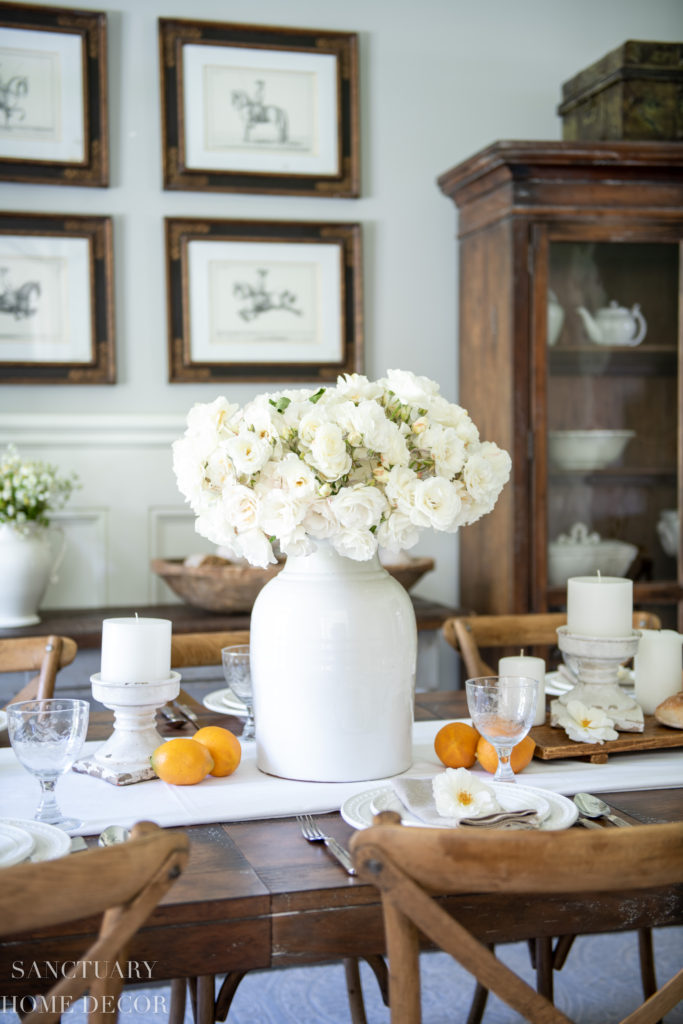 In my opinion, this is the perfect way to welcome the upcoming season!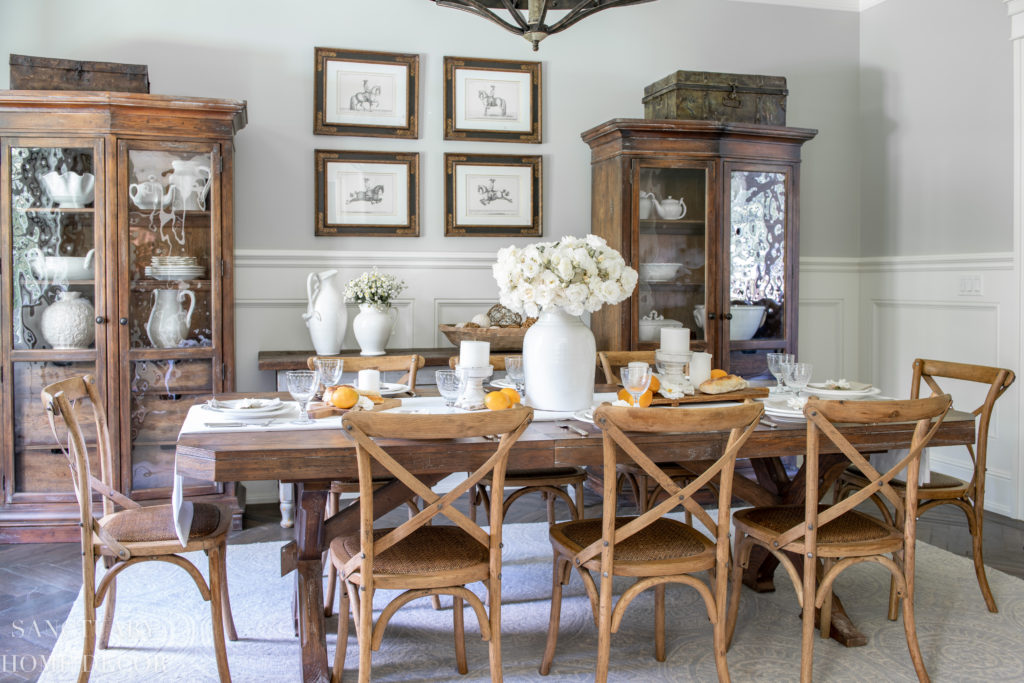 I hope this gives you some summer inspiration and some ideas on how you can transform the look of a room with just a few simple changes.

P.S-If you want more information about my dining room, you can click HERE