A Simple and Affordable Bedroom Refresh
With summer fast approaching and warmer weather in the forecast, I decided to lighten things up in our bedroom this week. I wanted a quick and affordable change to the look of our bedroom so I decided to replace our darker bedding with a brighter color. It is truly remarkable what a difference new bed linens make! I think it is the best way to achieve a simple and affordable bedroom refresh for summer. Take a look and tell me what you think…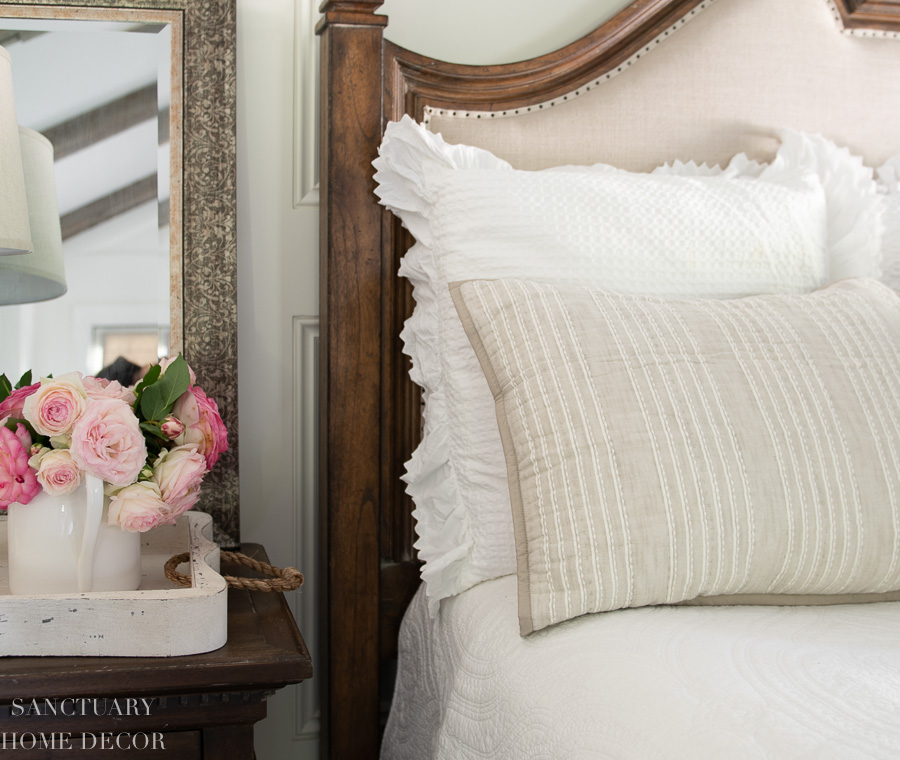 Below is my bedroom "before". This photo was actually taken by Romantic Homes Magazine as part of a feature on our home. Since they were shooting for a fall issue, I used a soft gray comforter with charcoal accents on the bed and chairs. While I love this look and those darker gray tones work great for the fall and winter months, they just seem a bit dark for the warmer seasons.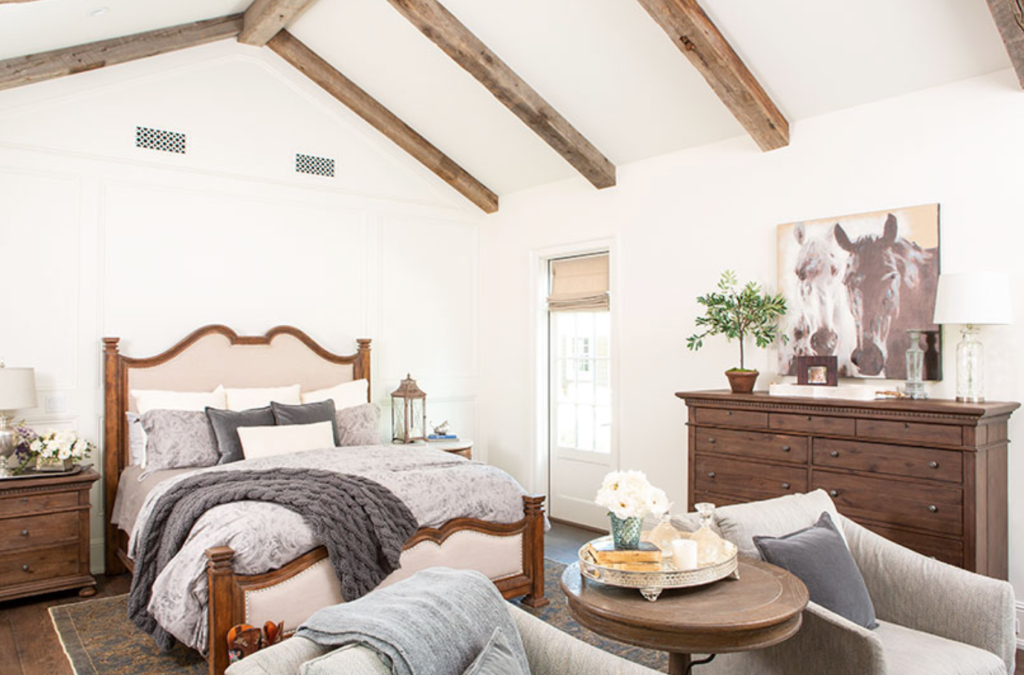 I had been looking for something new for a while, but I hadn't seen any bedding I loved until this week when I was in Target. Have you guys been in their bedding department lately!? Wow! I have to tell you, I was so impressed with the quality of the linens and the variety of choices they have now!
This is not sponsored by Target…I'm just a fan!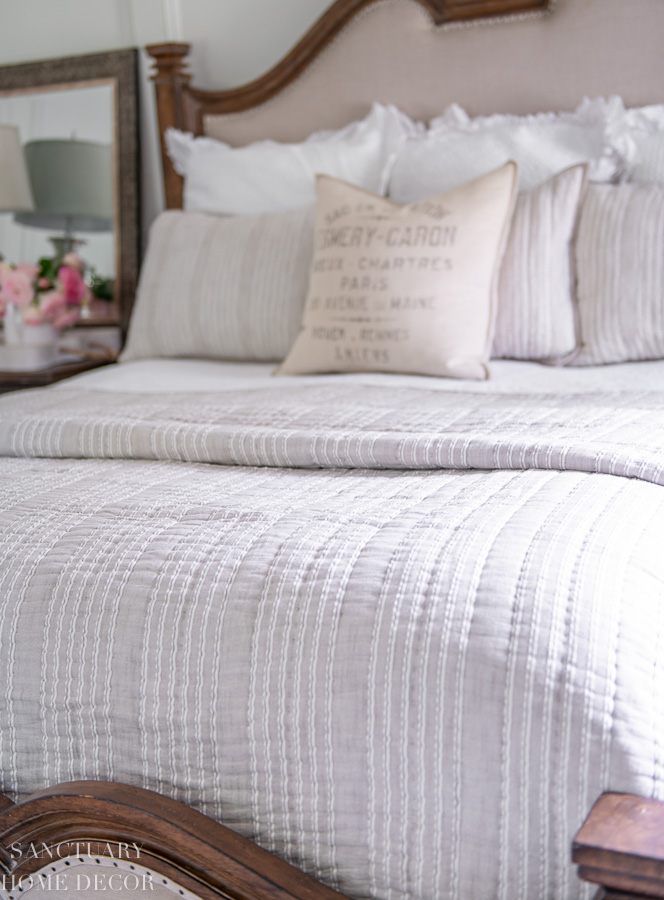 I was looking for a more neutral palette for summer and there were a lot of options. I spotted this beautiful linen striped quilt which had the exact look I was envisioning. Soft and subtle with a quiet detail. Isn't the color and texture beautiful?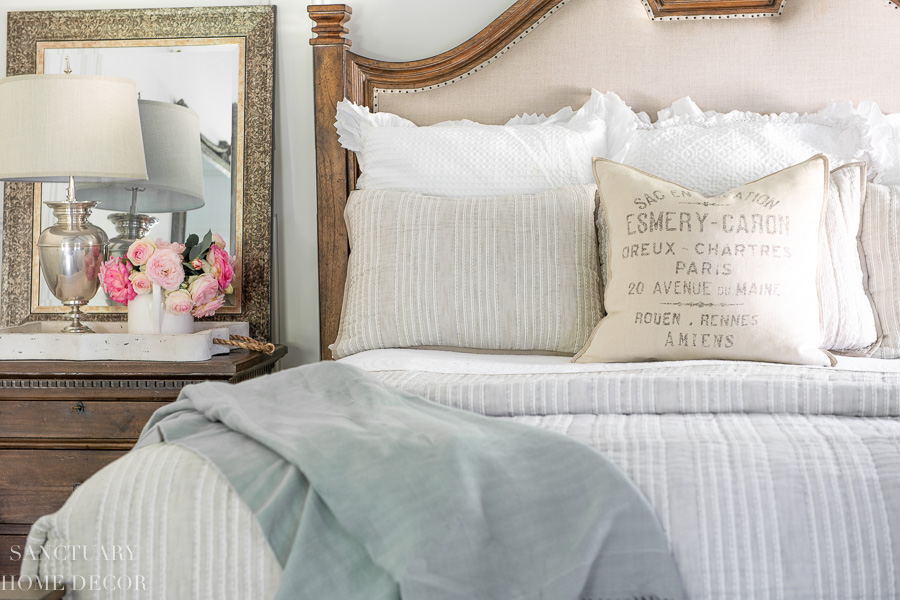 Fortunately, they also had matching pillow shams, so I grabbed those as well.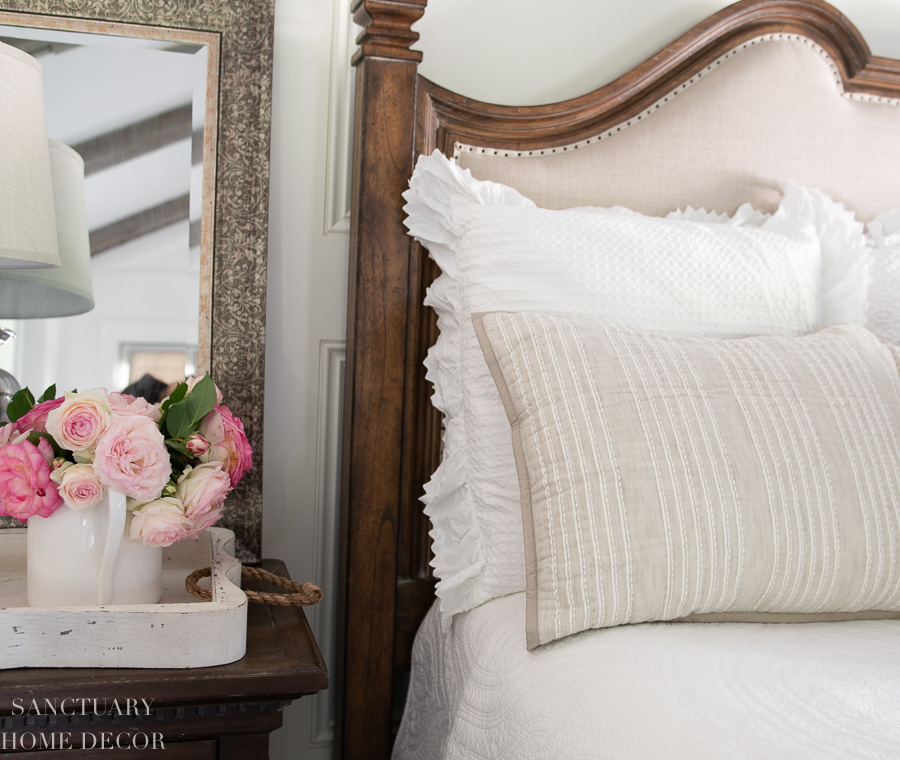 With my previous bed linens, I used a creamy-toned lightweight quilt and Euro shams to soften the look, but I wanted something brighter for the summer months, so I picked up a pretty white quilt with a medallion pattern and some Euro shams with a ruffled edge.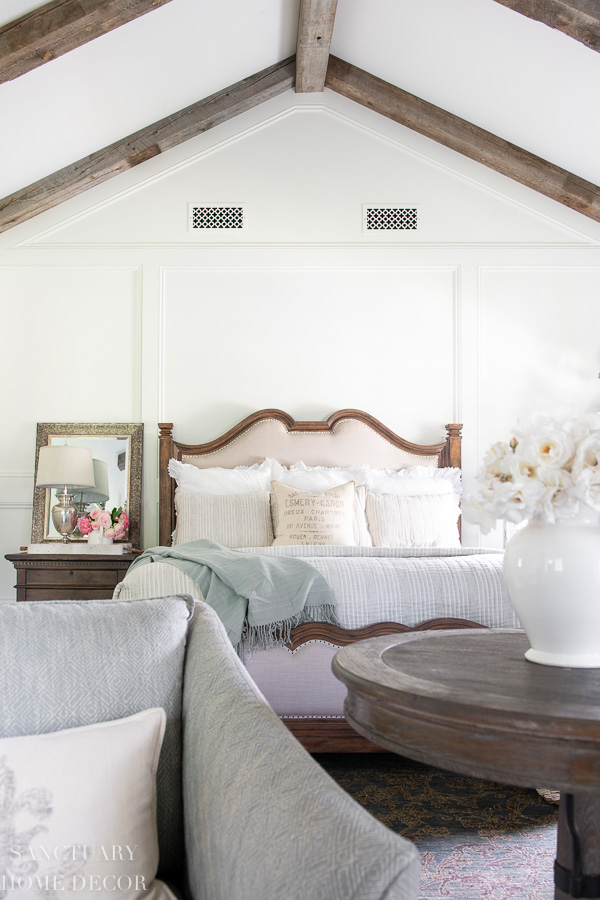 The result was a light and bright new look on our bed that will take us through the summer months and beyond.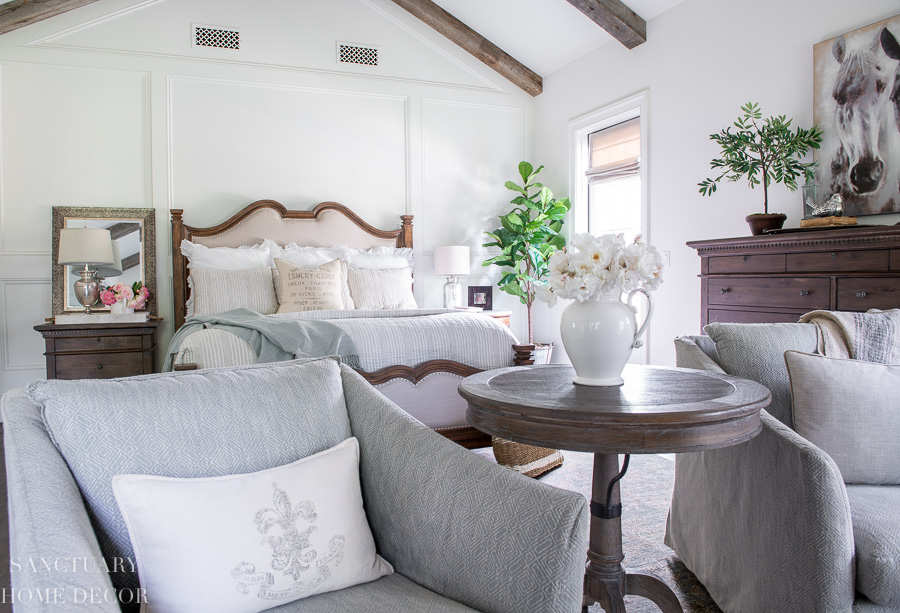 To complete the look in the room, I added a tall fiddle leaf fig tree in the corner and some linen throw pillows to the accent chairs.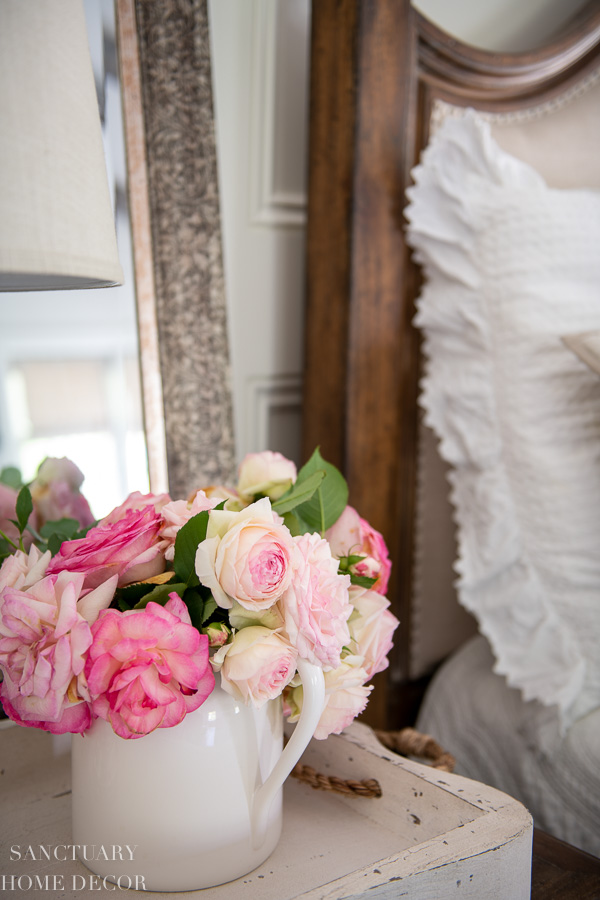 And of course, some fresh garden roses on the nightstand and on the accent table add that summertime vibe.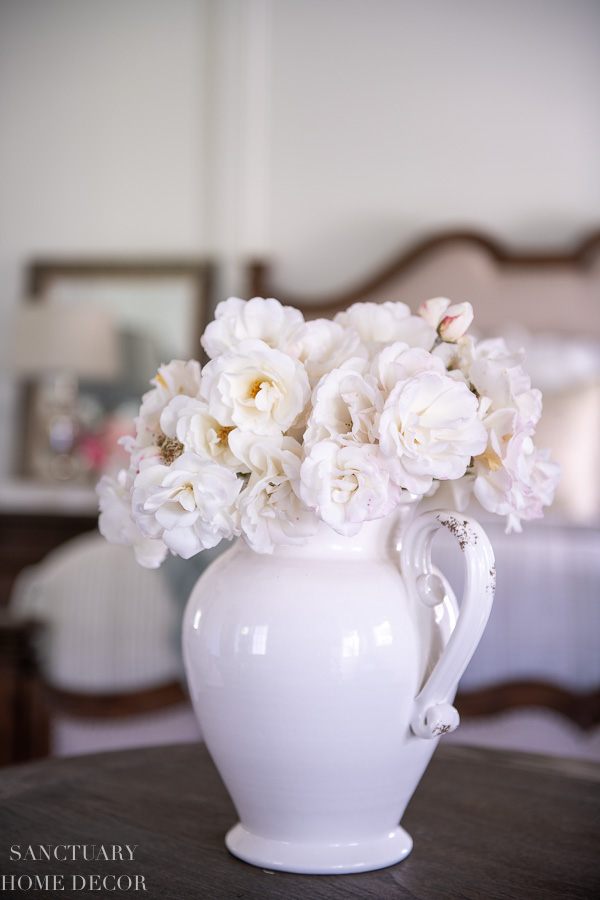 And that was it! It only took me about an hour to complete this simple and affordable bedroom refresh, and yet it feels like a completely different room! I'm so happy when that happens!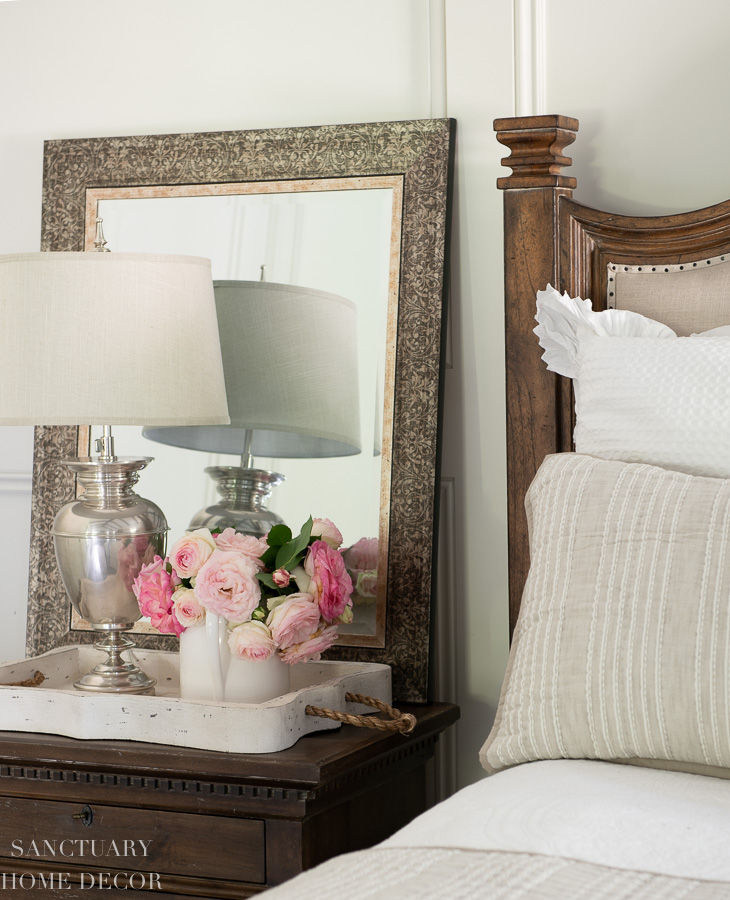 If you're looking for an easy way to update your bedroom for summer, I suggest you check out Target. Their bed linens are absolutely beautiful right now and as always are super affordable. I've linked the linens I used below as well as some of my other favorites.