The Best Home Decor Finds From Target
Hi Friends and welcome to the first in a series of posts I have planned for 2022! Each week I will be sharing awesome home decor finds from my favorite sources. I am not a designer nor do I care about "brand names", I just know what looks good! You can expect to see items that I'm currently coveting from big box stores to small shops. This week, I'm starting with Target because it's just so easy to find great-looking home decor at great prices. I tend to focus on smaller accent pieces, but I did find a few larger furniture items that are just beautiful.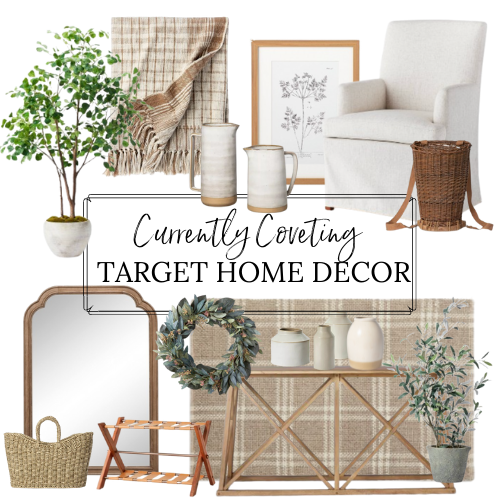 I've included a gorgeous plaid rug that I just put in my kitchen and absolutely love. I also found some stunning pottery pieces that would be great on a bookshelf or console table. And I am loving the pretty white dining chairs that Studio McGee designed for Threshold. There are so many other great pieces that I am currently coveting from Target this season. You can tap on the photos below to shop each of them.
I hope you enjoy this series and that it helps you find great (and affordable) home decor!

Thanks for stopping by the blog today. If you want to be the first to know about new posts, be sure to subscribe to my weekly newsletter!
Have a beautiful day,