Simple Spring Bedroom Decor
As spring approaches, I have been inspired to add some floral touches throughout our home and that included in our bedroom. The truth is, for many years I have neglected our master bedroom and let the seasons pass without even considering ways to add seasonal decor to this area of our home. Recently, I have decided to include our bedroom in my seasonal transitions, so I wanted to show you some simple spring bedroom decor that can lighten and brighten any bedroom for spring.
And as an added bonus, I am joined by eight incredibly talented friends who are sharing their spring rooms and home tours! Be sure to scroll down to the bottom of this post to see how they have decorated their homes for spring!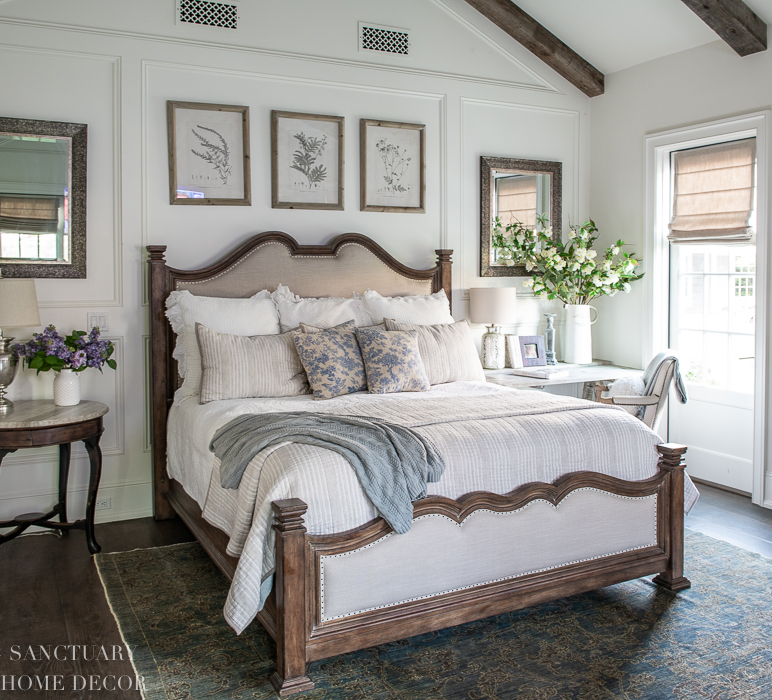 This post contains affiliate links.
I started our bedroom refresh with the addition of some stunning faux spring branches on the table next to the bed including cherry blossoms and eucalyptus. These branches are so realistic and beautiful I have ordered tons of them from Afloral this season!


I replaced our previous nightstand with this table a couple of months ago and absolutely love the change. This has become a desk that I often use when I need a quiet place to work and is one of my favorite places in the house.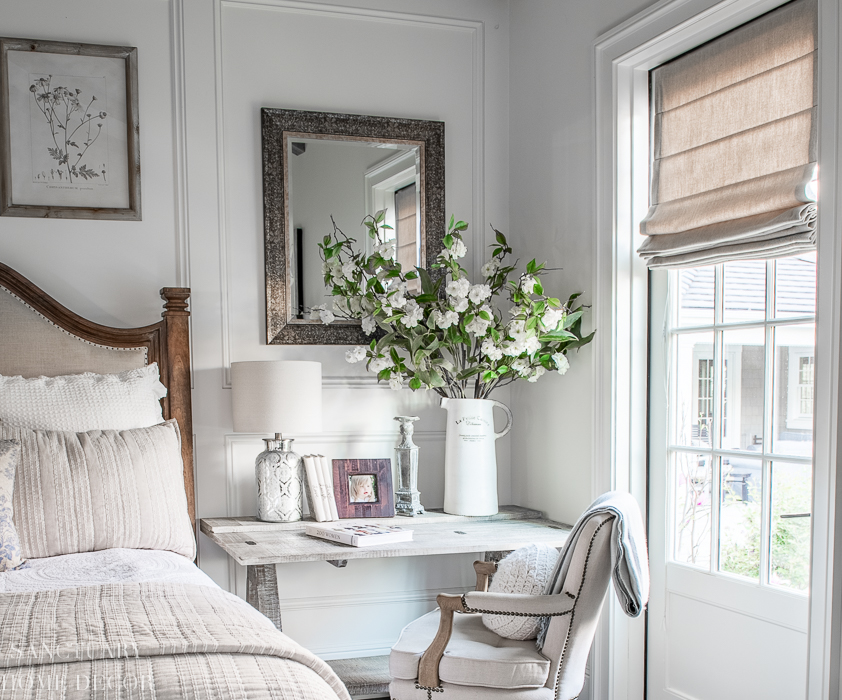 There is a lovely light that comes through the french door here and makes this space really beautiful.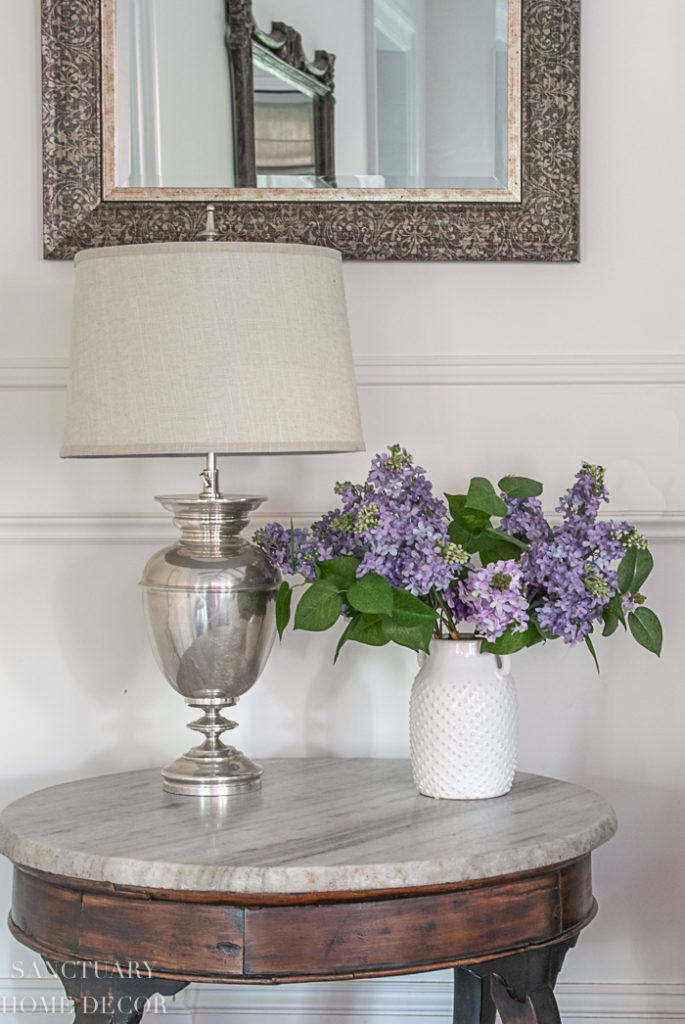 In addition to the cherry blossoms and eucalyptus on the larger table, I also added some gorgeous faux lilac in a small white ceramic vase to the smaller nightstand on the other side of the bed.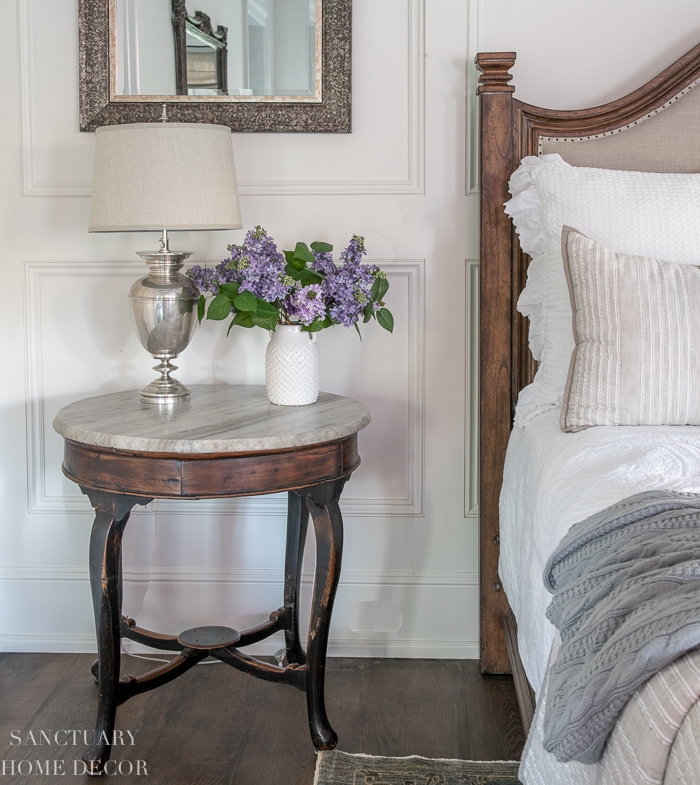 Perhaps the easiest way I refreshed our bedroom for spring was to lighten up the bedding with two easy changes. I simply added some white accents with large euro squares and a coverlet.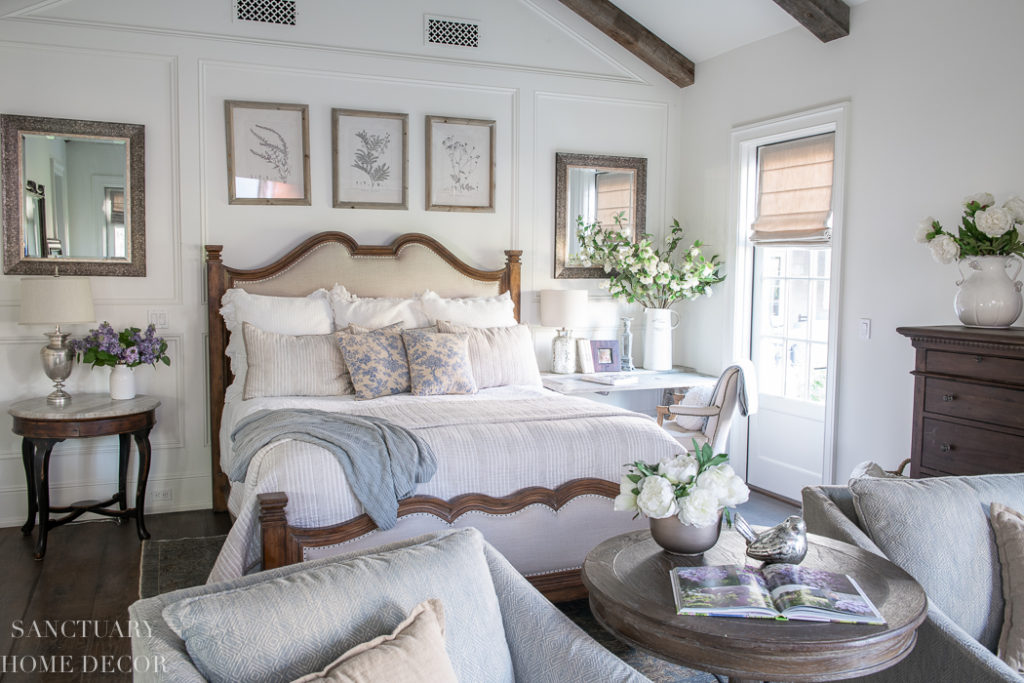 I used the same linen quilt and pillow shams that I had on the bed during fall and winter but the addition of a white background changed the look entirely.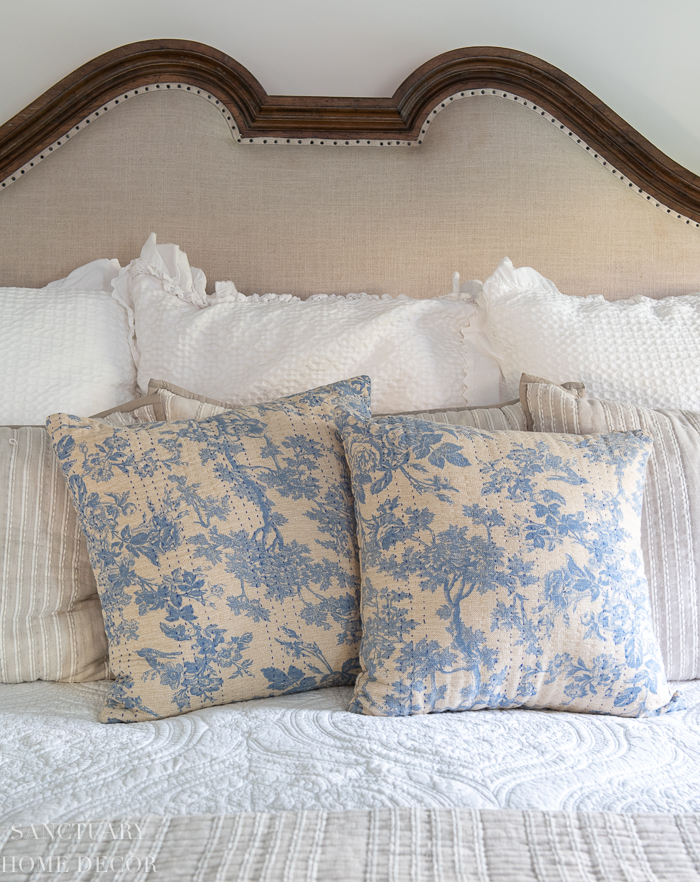 The final addition was a two linen accent pillows with a pretty blue pattern. These blended perfectly with the vintage rug under the bed and pull in the pretty blue tone I love in our bedroom.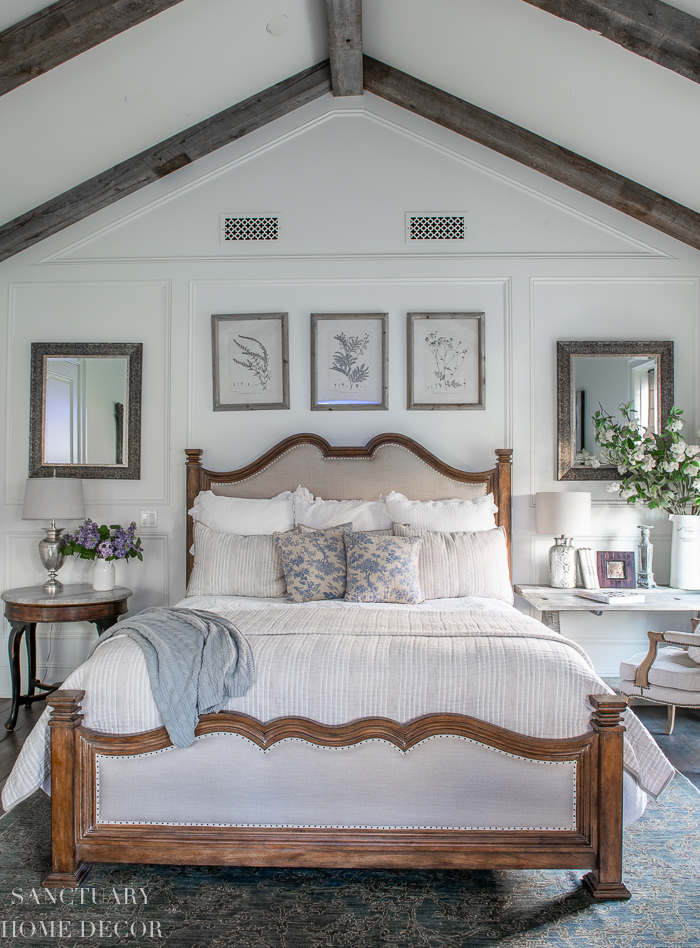 The final touch to my spring bedroom refresh was the addition of three simple botanical prints above the bed. I had a difficult time deciding on artwork to add above our bed. Because we have wood-paneled walls, a single piece would have had be very specifically sized, but the three botanical prints fit perfectly above our bed and filled in the space completely without being overwhelming.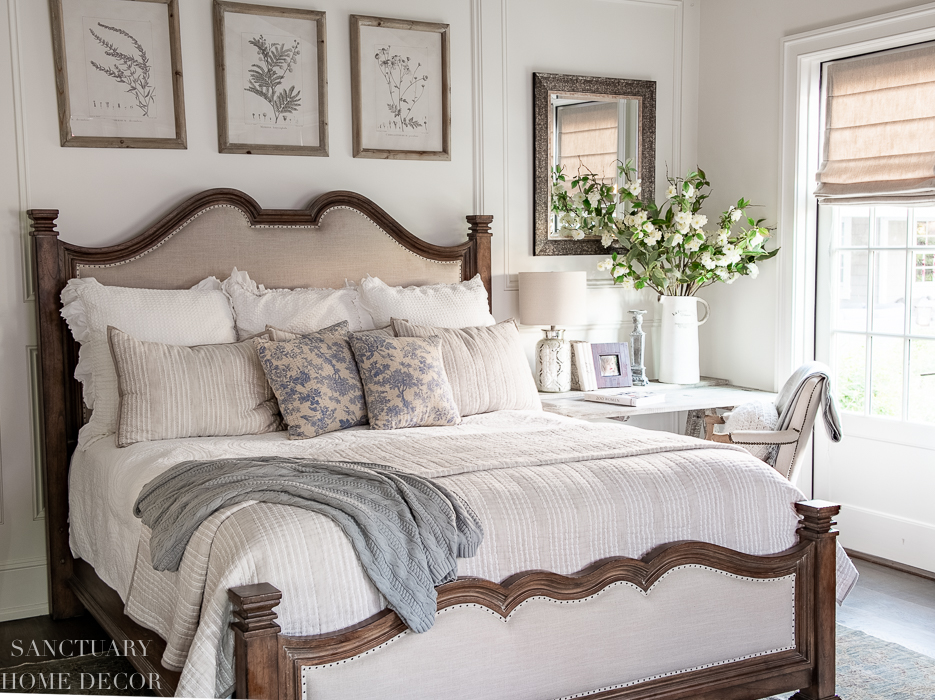 Overall, simple spring bedroom decor was easy to achieve with just a few additions and changes. Some light-colored bedding, a few spring branches and flowers and a couple of new accent pillows made all the difference to the look and feel of our bedroom. I find myself spending a lot more time in our bedroom. It has become a place of quiet and solace that is much needed in daily life.
I encourage you to make your bedroom a sanctuary and a place of peace. It is absolutely a worthwhile endeavor!
Now scroll down to see the beautiful inspiration my friends are sharing!



Pin this image to your Pinterest account to come back to this post later.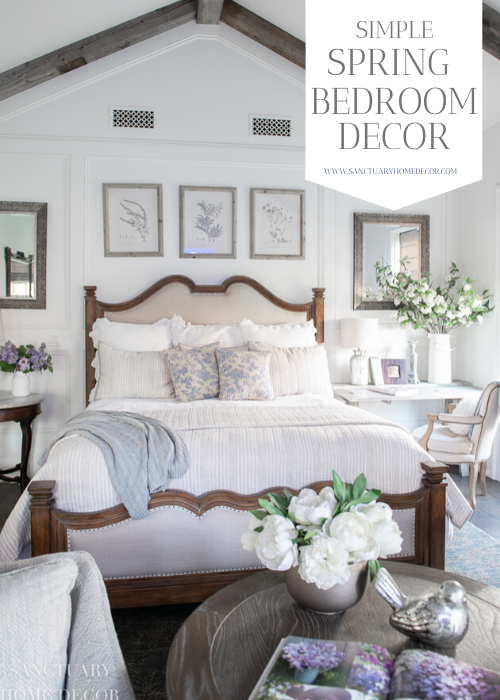 Designthusiasm | StoneGable | On Sutton Place
Shabbyfufu | Maison de Cinq | Cedar Hill Farmhouse
Sanctuary Home Decor | Town and Country Living | Rooms for Rent