Where to Get Beautiful Fabric Roman Window Shades
As we have gotten settled into our new beach cottage, I realized that this home has one thing in common with each of the homes we have lived in. In every home that we have purchased, I ALWAYS use the same fabric Roman window shades. I don't know if it is the clean classic style or the simplicity of ordering and getting these shades installed that I love more, but I DO know that I have never been disappointed and they have never gone out of style. So today I wanted to share with you where to get beautiful fabric Roman window shades that you are sure to love for many years!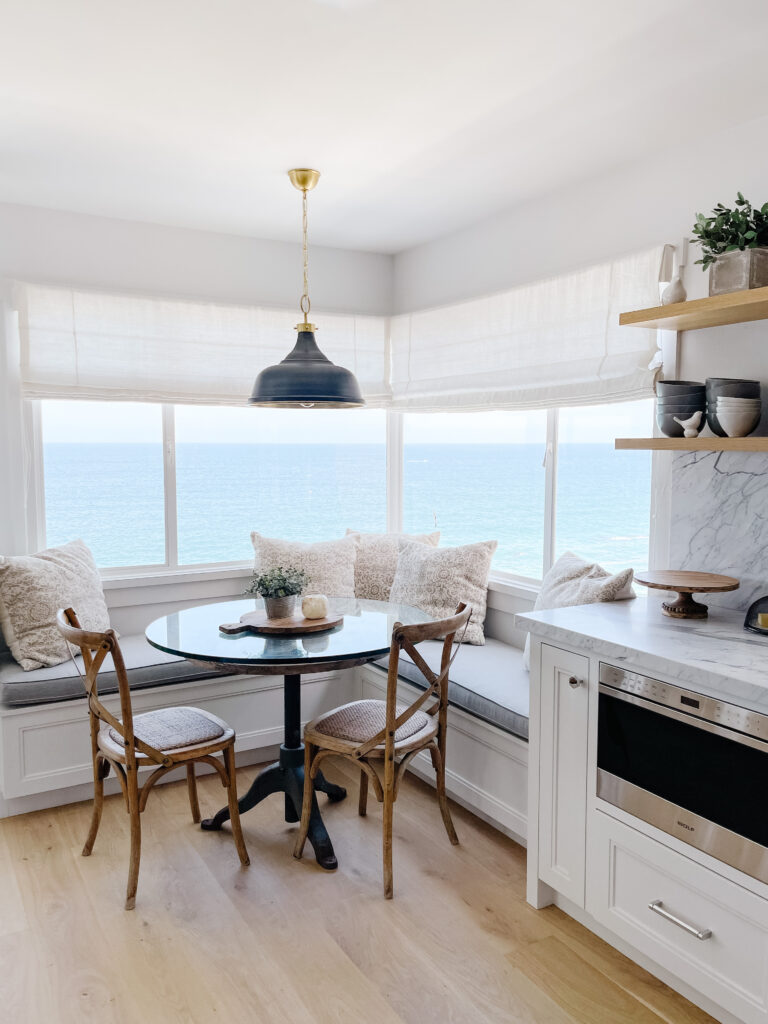 My go-to fabric window shades come from the Wendy Bellissimo Designer Collection for Smith and Noble. I have been using Smith and Noble for all of my window treatments for about 15 years. They have so many different styles and fabrics to choose from, and the ordering process is super simple.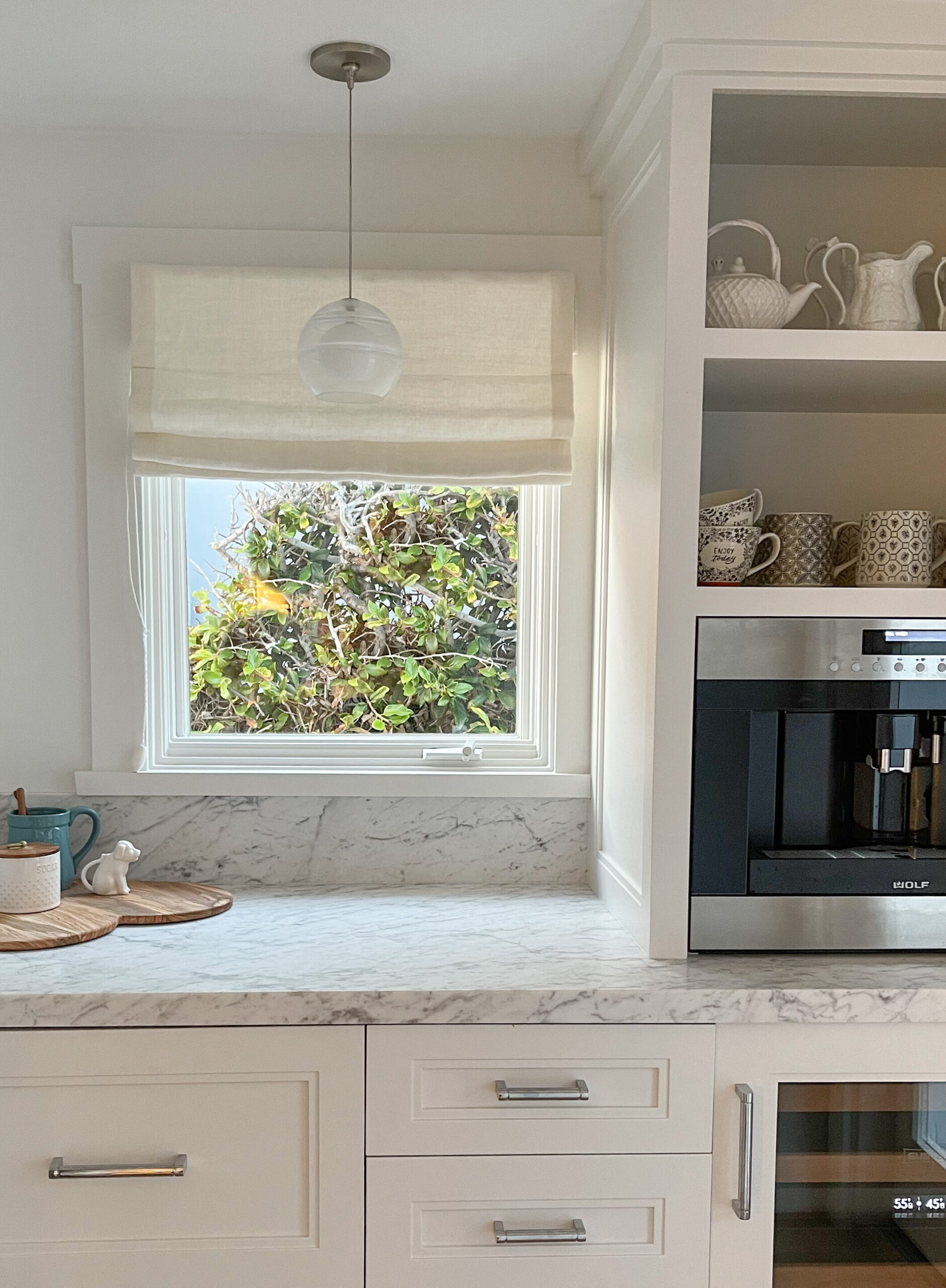 If you have been following me for any length of time you probably already know that my preferred style is classic and traditional with a touch of rustic charm. When it comes to window coverings, I think less is more, so I generally choose a very neutral color that will work with any changes I may make to my decor. I also love a classic Roman shade that tucks in neatly above the window.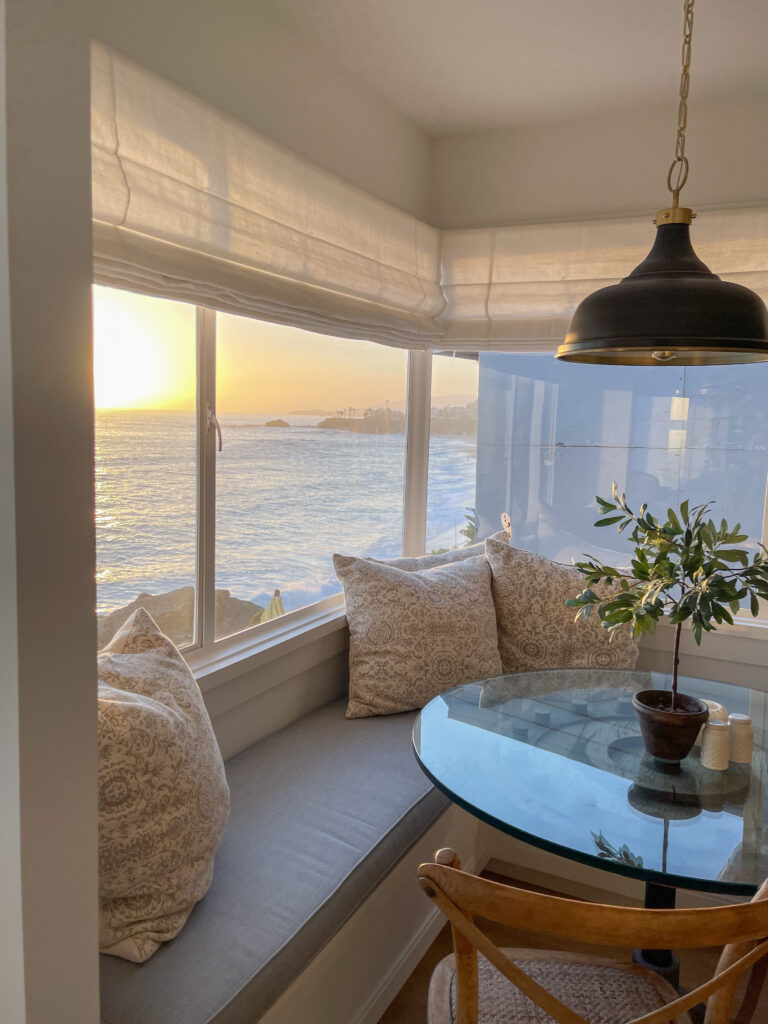 Thankfully, the Wendy Bellissimo Designer Collection for Smith and Noble has everything I need! Since our new coastal cottage didn't have any window treatments when we purchased it, I had to make a quick decision about fabrics as well as style in order to get it ready for our move-in.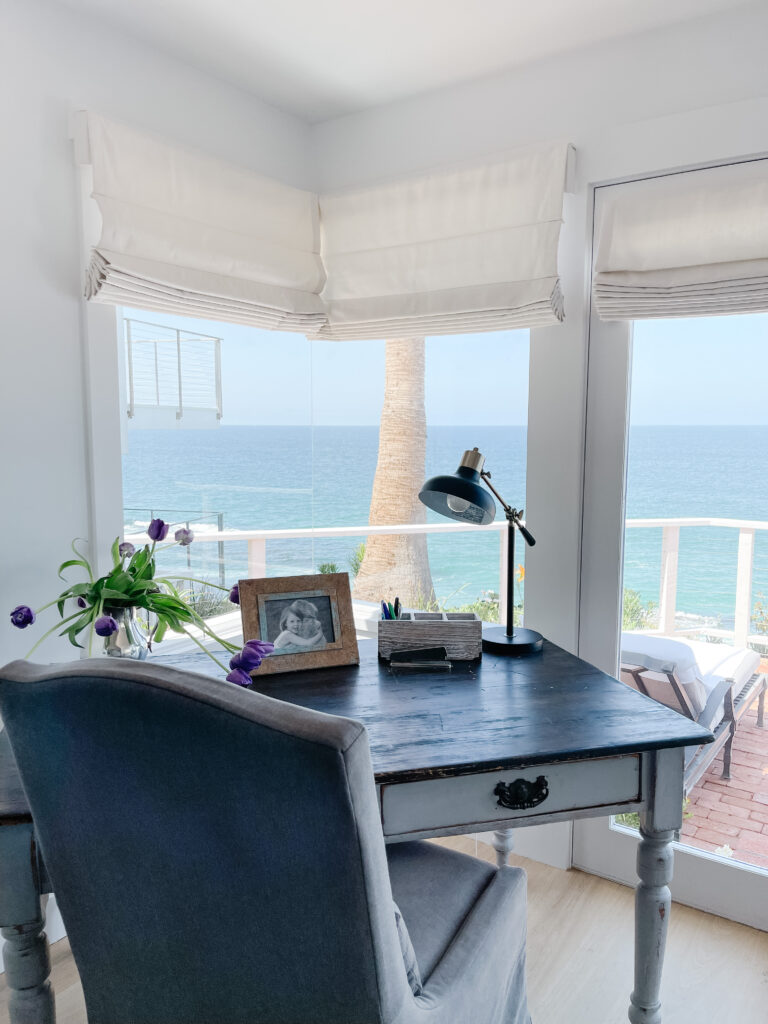 The great thing about The Wendy Bellissimo Collection fabric choices is, she has done all of the hard work and found the most beautiful and tasteful fabrics available. When I received my free fabric samples I literally loved every one of the fabrics. I could not have made a bad decision, which is always a good problem to have!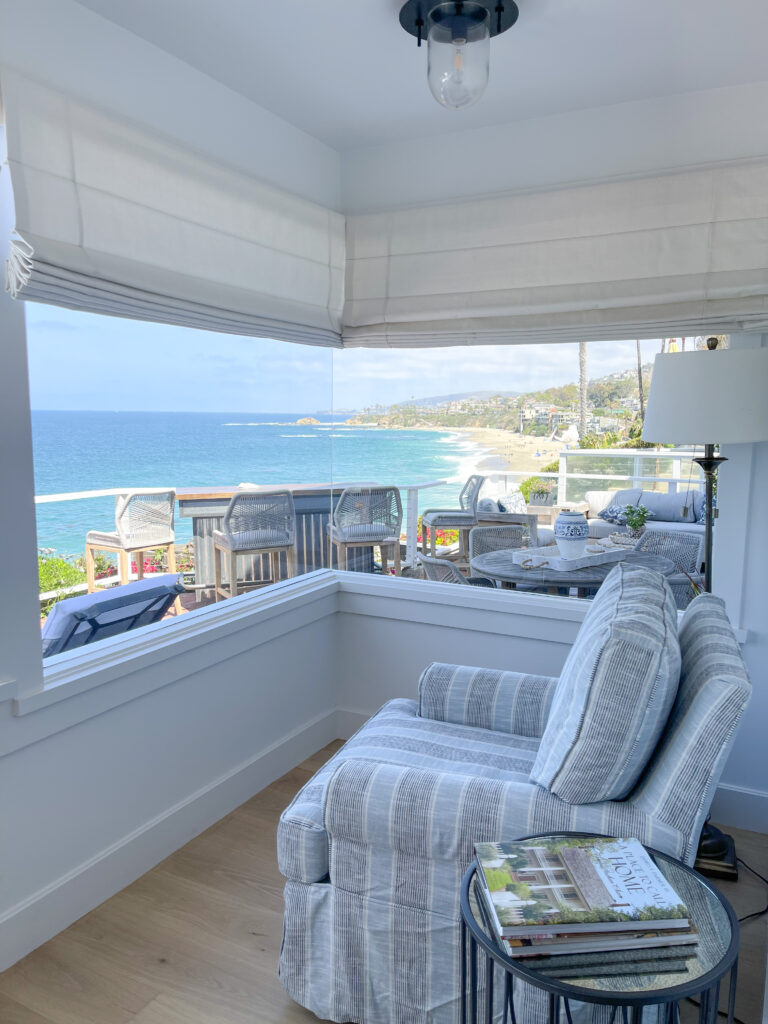 I didn't want anything to distract from the coastline views, but I also wanted to soften the lines of the windows while providing privacy and a block from the late afternoon sun. I prefer a solid color on my window shades and because I was decorating a coastal beach home, shades of white seemed to be an obvious choice.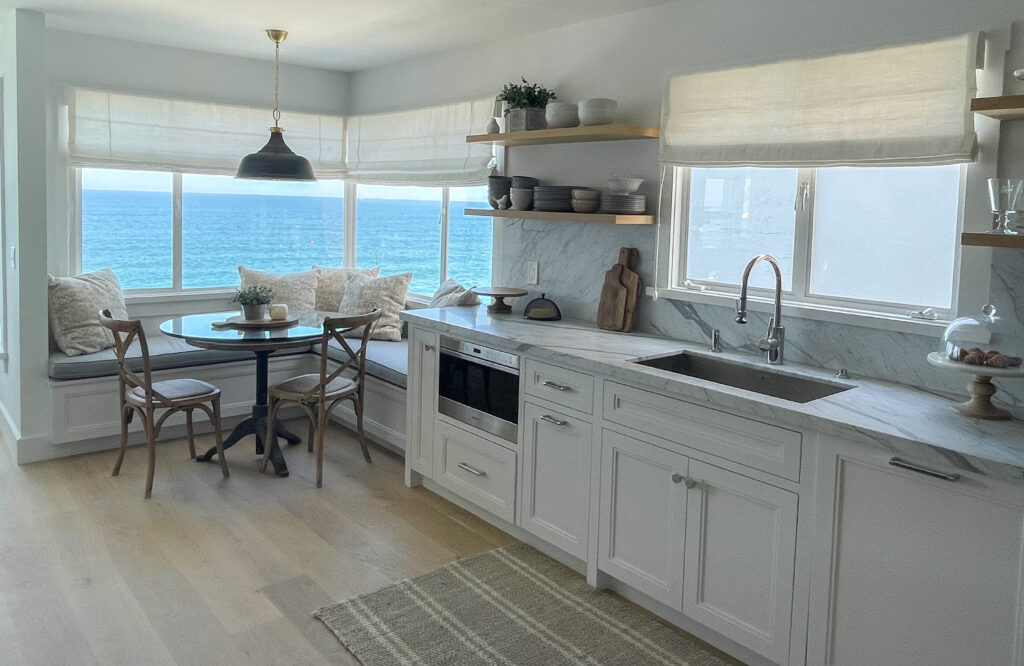 For the upstairs main floor common areas, I decided to use a linen fabric in a soft white tone. I ultimately chose RETREAT LINEN IN WHISPER WHITE -WB21060. For the bedrooms, I decided to use a fabric that blocked a bit more light without going with the full light-blocking shades. I chose COUNTRYSIDE NATURAL -WB21053 for all of these areas.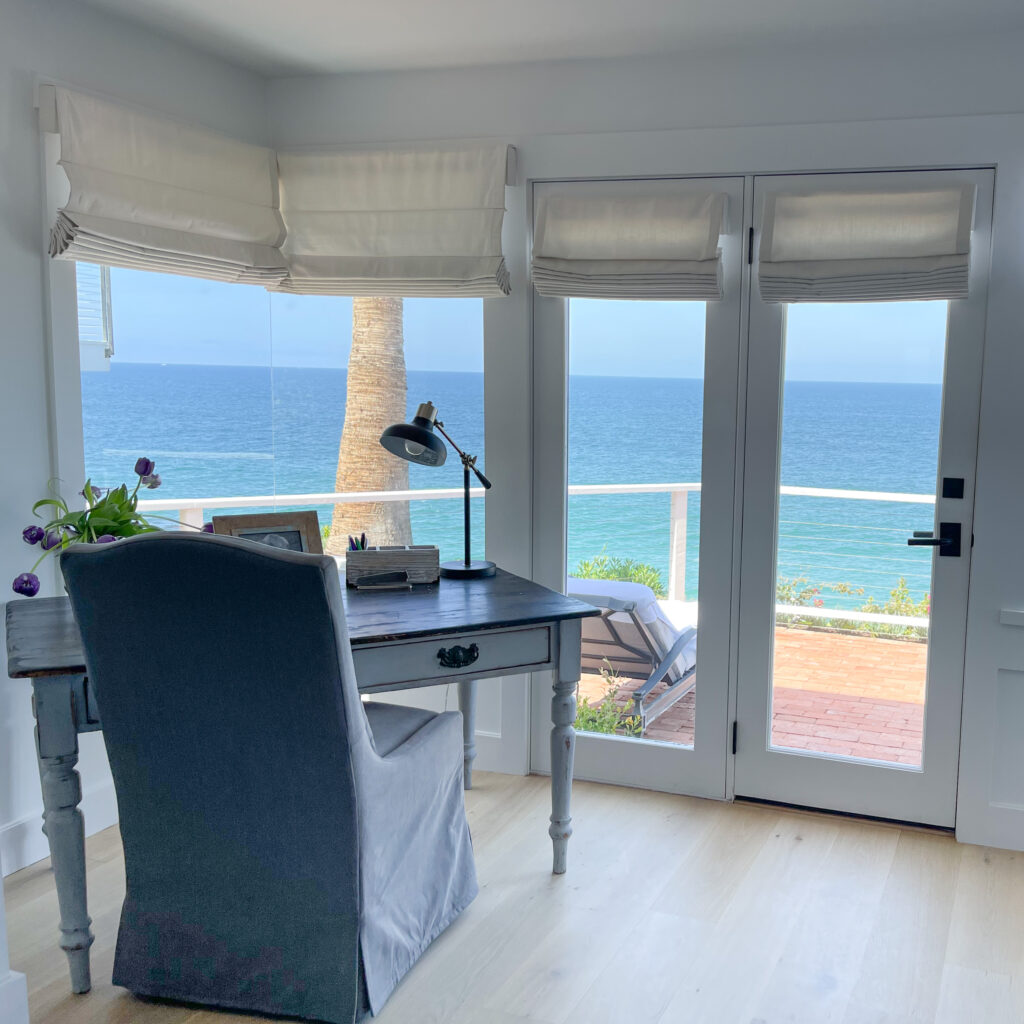 While deciding on what fabrics to use, I scheduled a FREE appointment to have my windows measured by a Smith and Noble specialist. In the past, I have measured my windows myself, but because of the complexity of the corners in a couple of areas, I wanted to make sure everything was measured by a professional. I decided to have the shades mounted on the outside of the window frame,(which I think is a more casual look) but was given the option to have them mounted on the interior for a more tailored feel.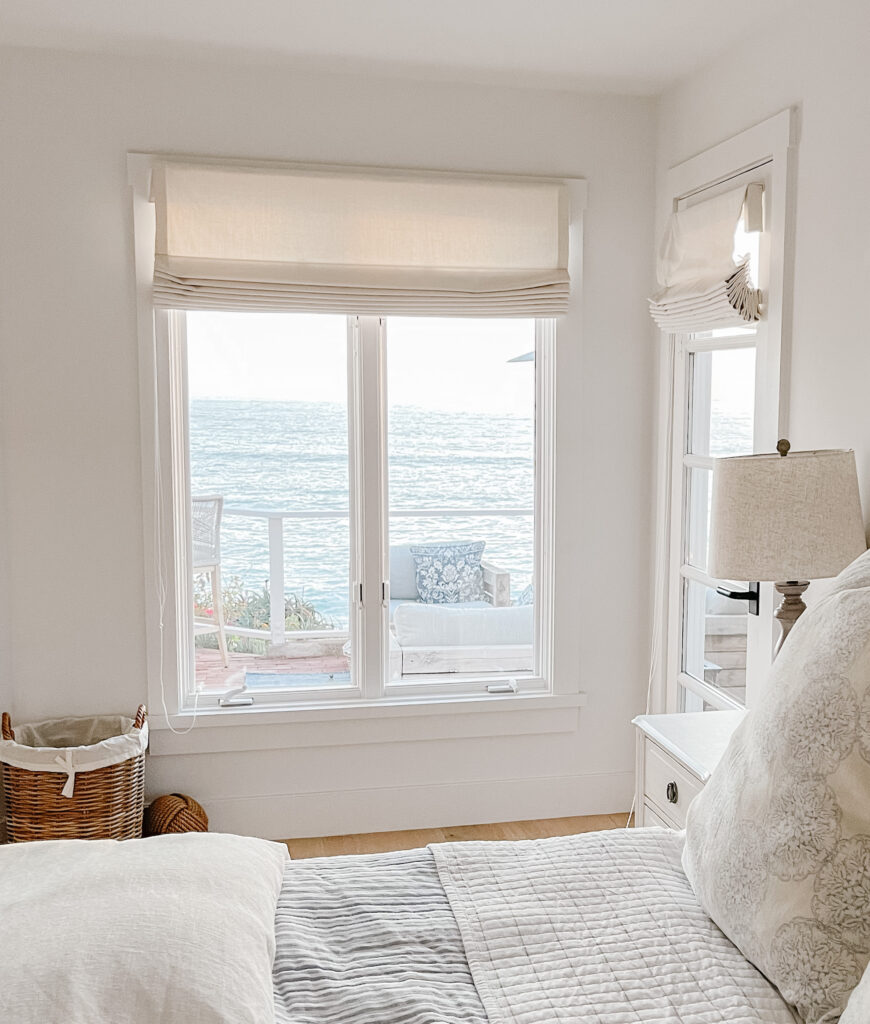 Once the measurements were completed (which only took about an hour) and I decided on fabrics (which took about a minute!) I placed the order. I went with traditional corded shades in the secondary bedrooms and in the common areas, but decided on motorized shades for the primary bedroom and two bathrooms.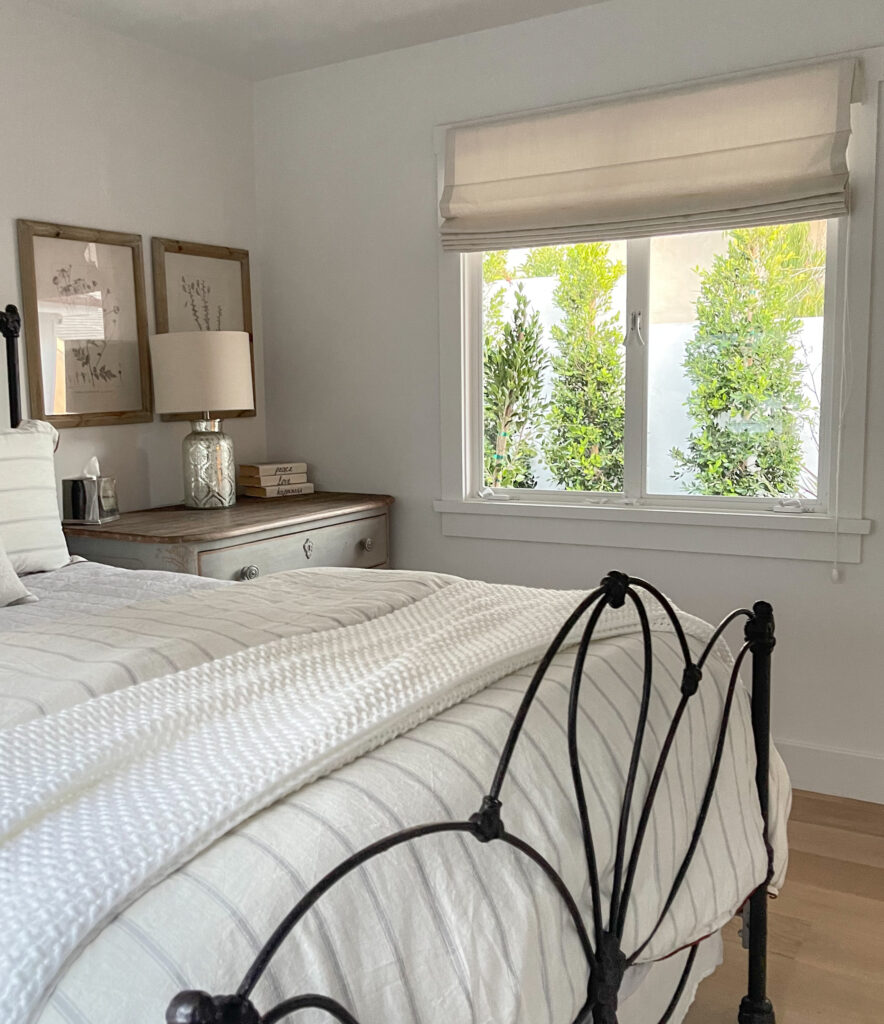 I have to admit that I'm pretty obsessed with the motorized shades. It is so easy to open or close all seven shades in our bedroom with just the touch of a button!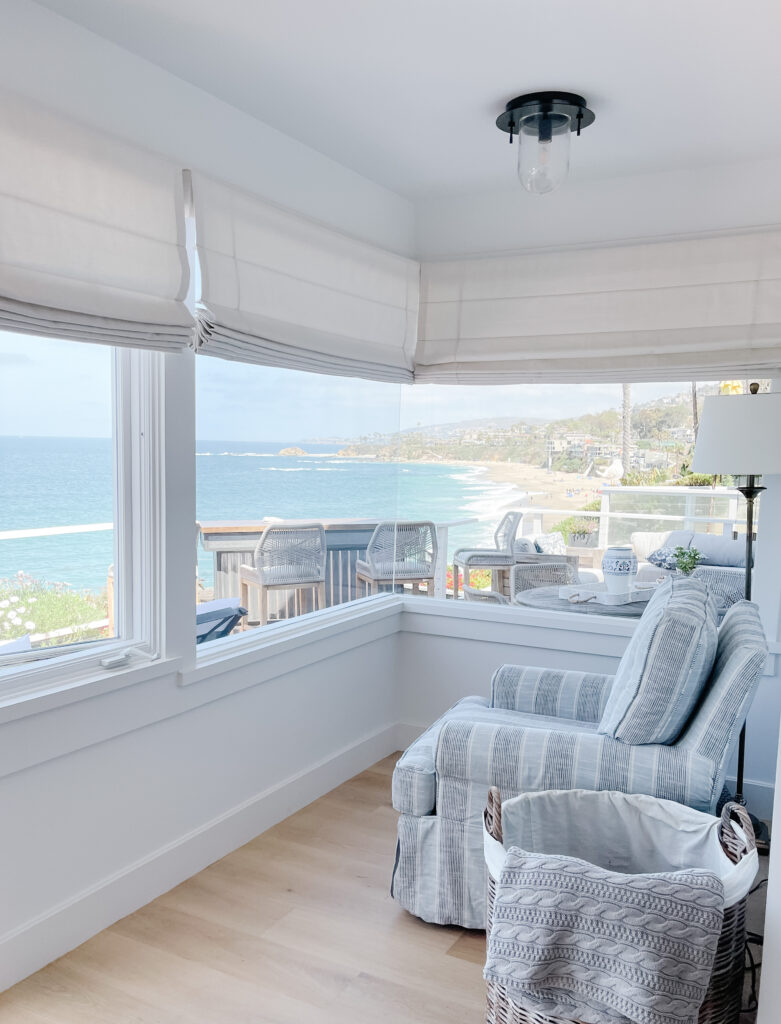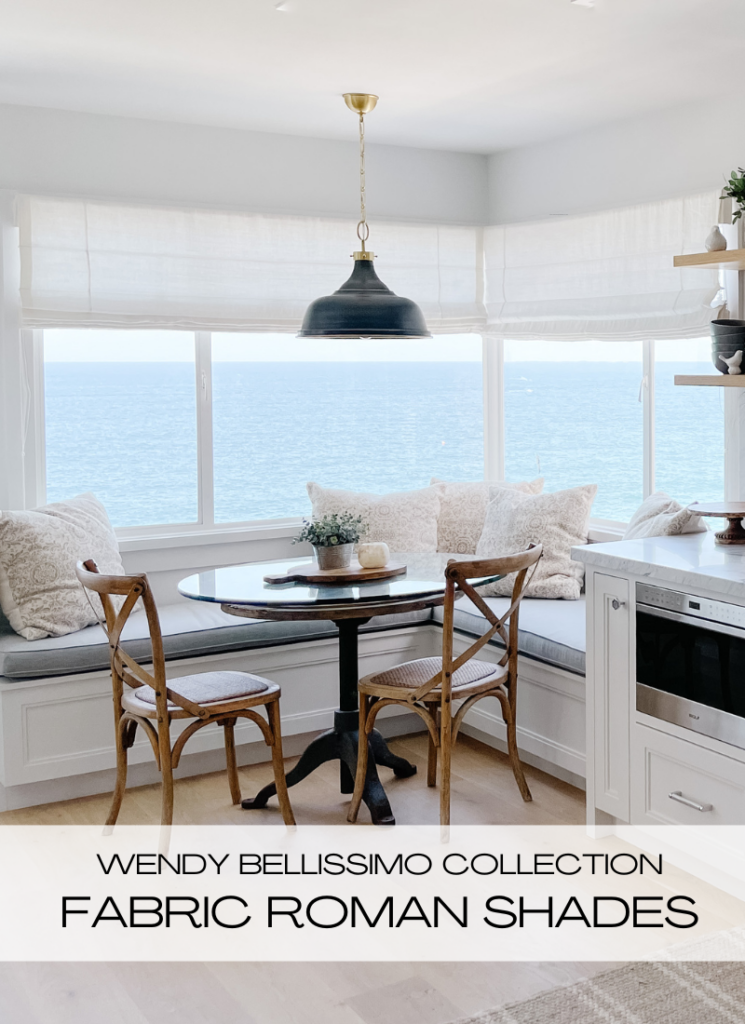 I also used the Wendy Bellissimo Collection for Smith and Noble classic roman shades in our guest cottage at the ranch. You can see all of those details by tapping the photo below.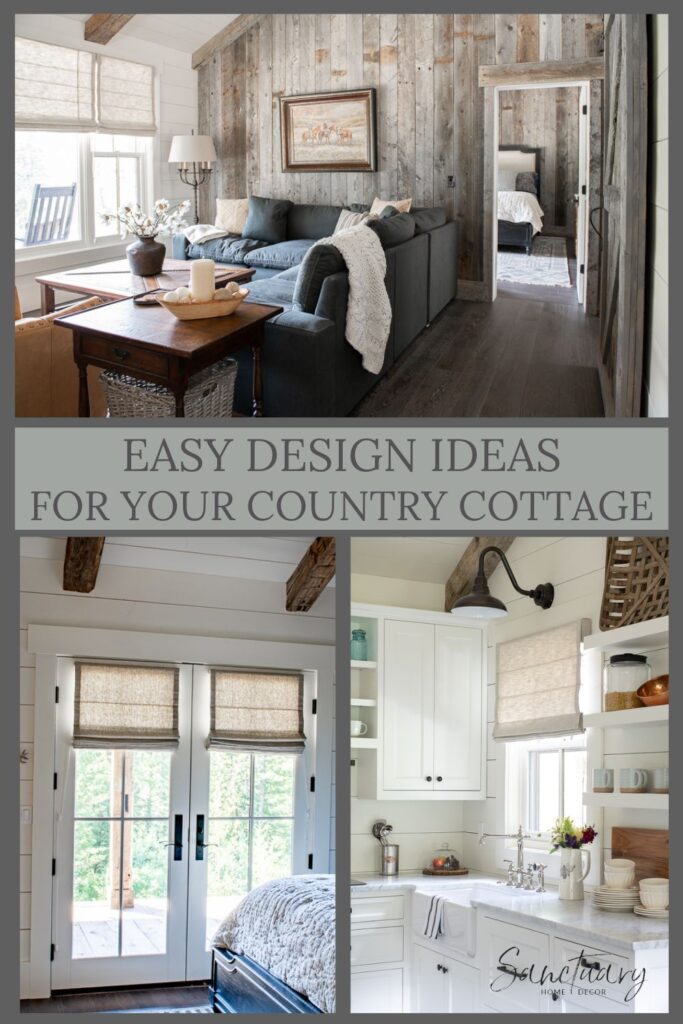 I hope this gives you some ideas about where to get beautiful fabric Roman window shades. I highly recommend Smith and Noble and particularly the Wendy Bellissimo Designer Collection. One more tip…If you are looking to order, keep an eye out for their seasonal sales. They often have 20% or more off!
Have a Beautiful Day!