How to Shop Your House to Decorate for Winter
Every January I struggle with how to redecorate after Christmas. I love the simplicity and minimalism of winter decor, but also miss the warmth of Christmas. My solution has been to reimagine some areas of my home each January and move a few things around to experience a fresh look. One of the places that I start with is my living room. It is not often used but we pass through multiple times everyday, so it is an important area to set the tone for the season. Today I'm sharing some ideas for how to shop your house to decorate for winter.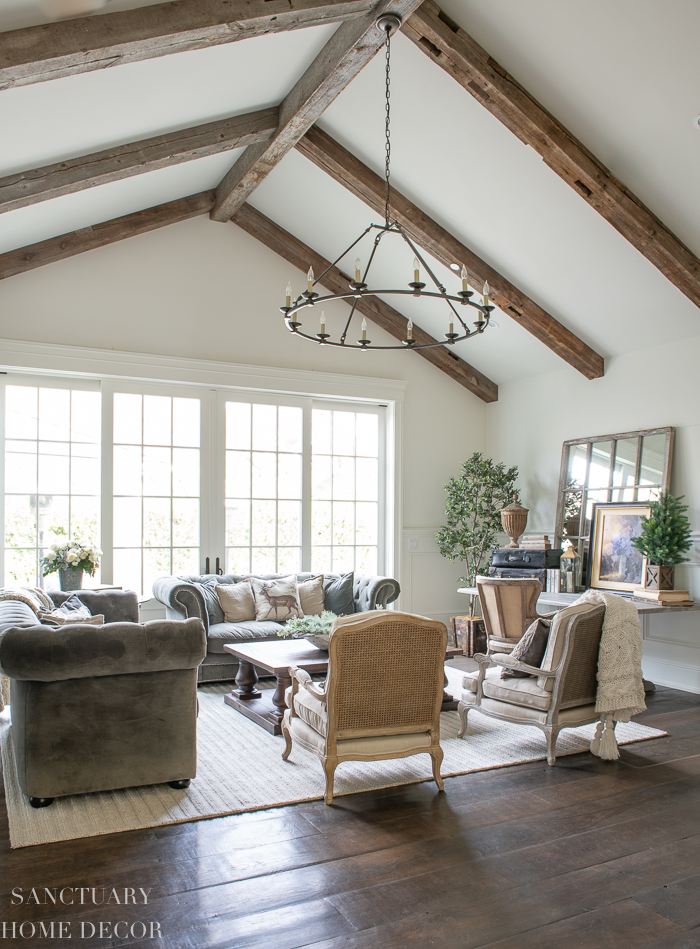 I find that recreating vignettes in different seasons is the easiest way to refresh a room. In our living room, I use a large table with a leaning mirror to make seasonal decor changes.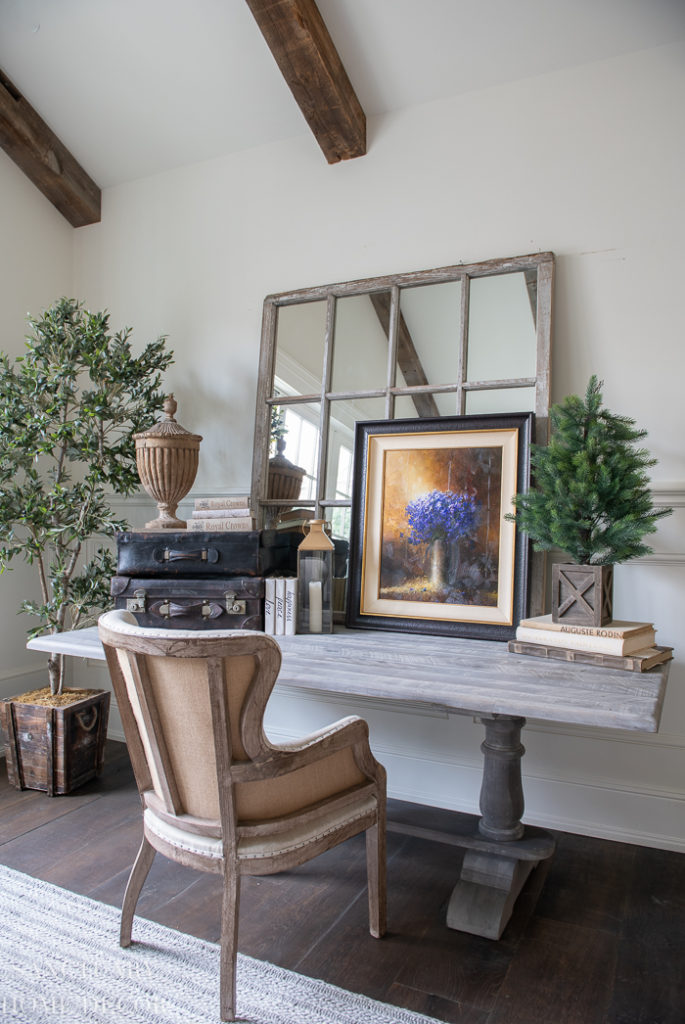 This year, I shopped my house and used a painting that was hanging in our entry way as the centerpiece of my vignette. I love the way the colors add a bright pop of color to this room. In its place, I hung a simple green wreath for the season.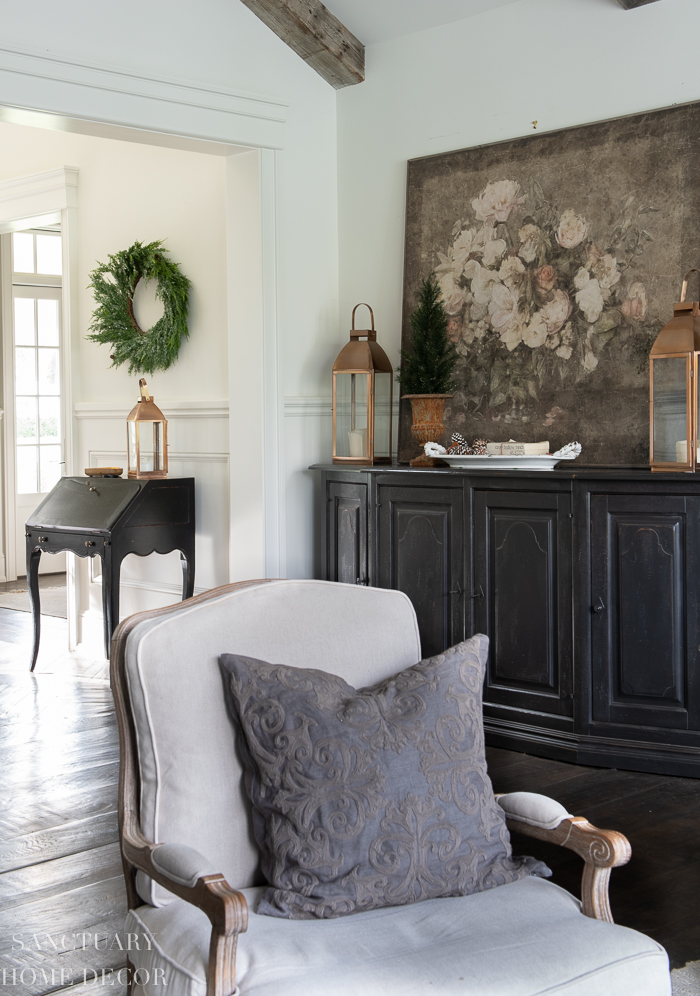 I flanked the photo with a stack of vintage suitcases on one side and a stack of vintage books on the other.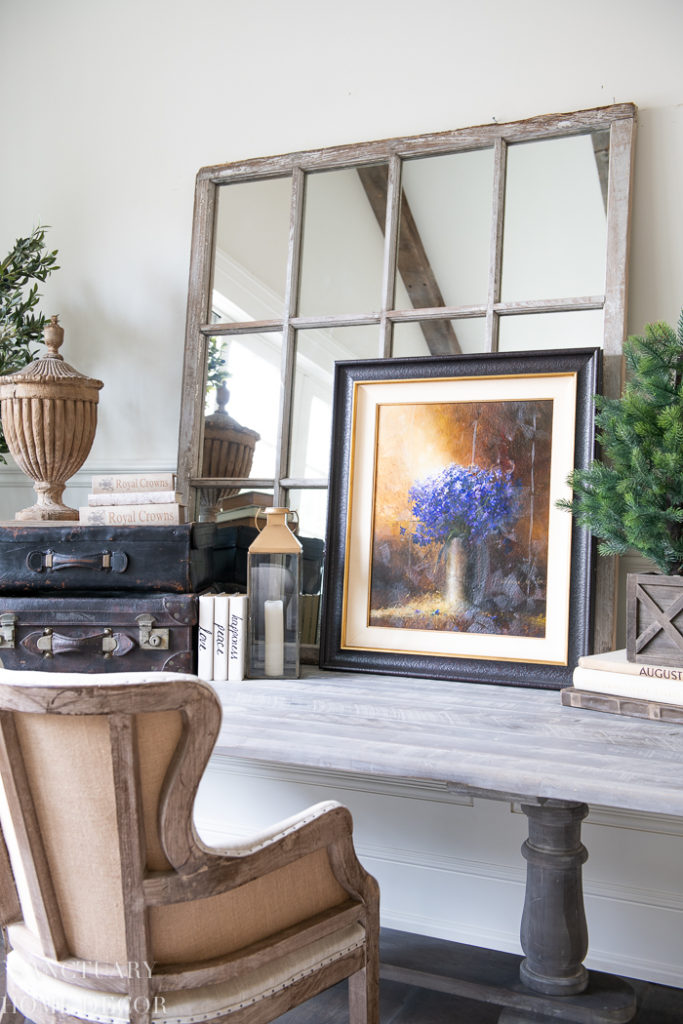 I added a small faux pine tree atop the books , to make sure there was a touch of winter in the vignette. This was previously next to my fireplace in the family room.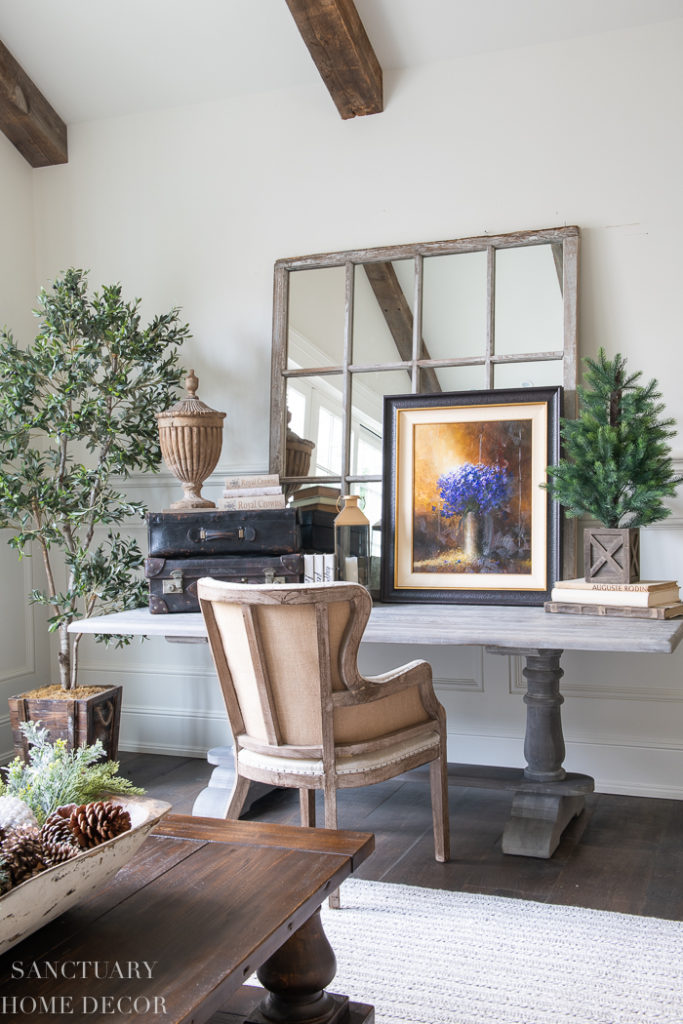 I also included a large carved wood finial and a couple stacks of books around the suitcases. A simple gold lantern, taken from my dining room, finished the look.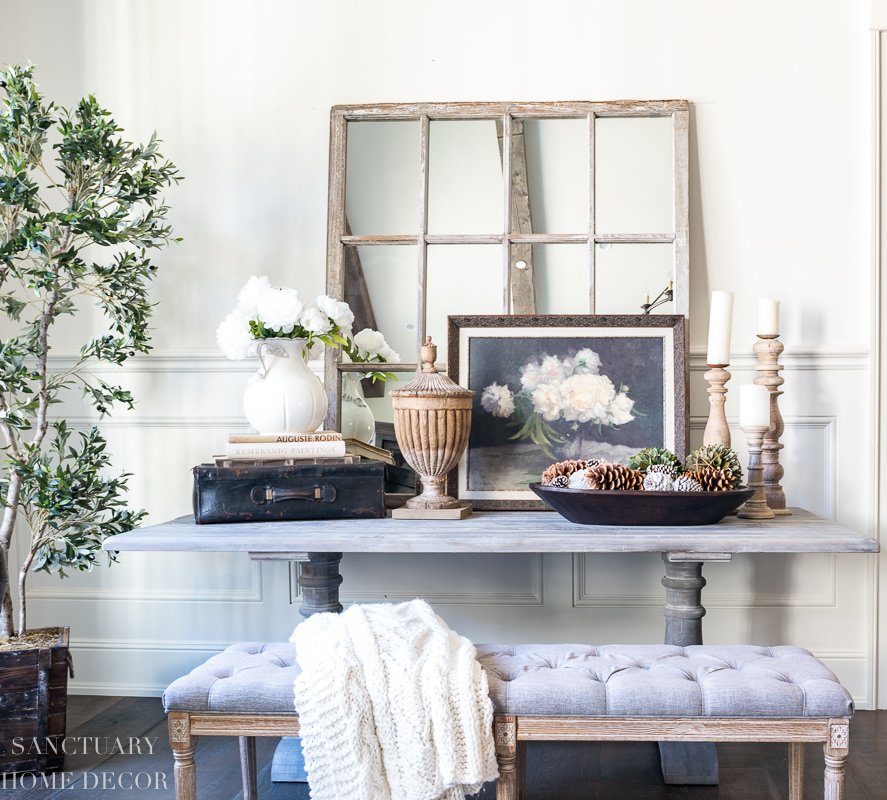 By contrast, here is a view of the same area last January. This piece of art came from my dining room, as did the wooden candlesticks. I used a single suitcase and the same books and finial, but added a white vase of faux peonies this time.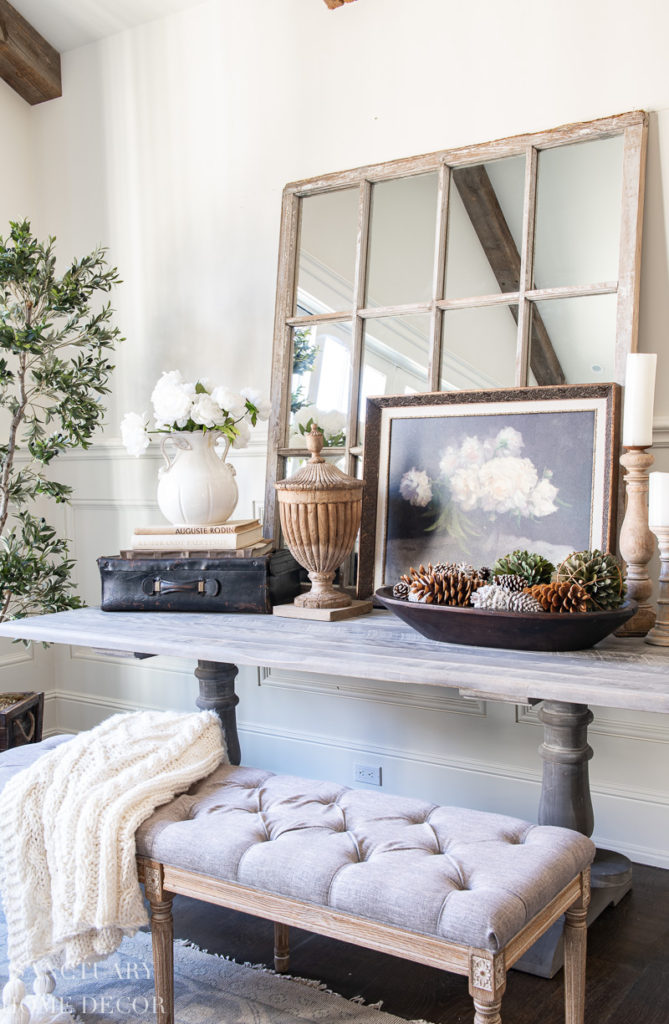 The "touch of winter" was a dough bowl, from my family room, filled with pinecones and natural spheres.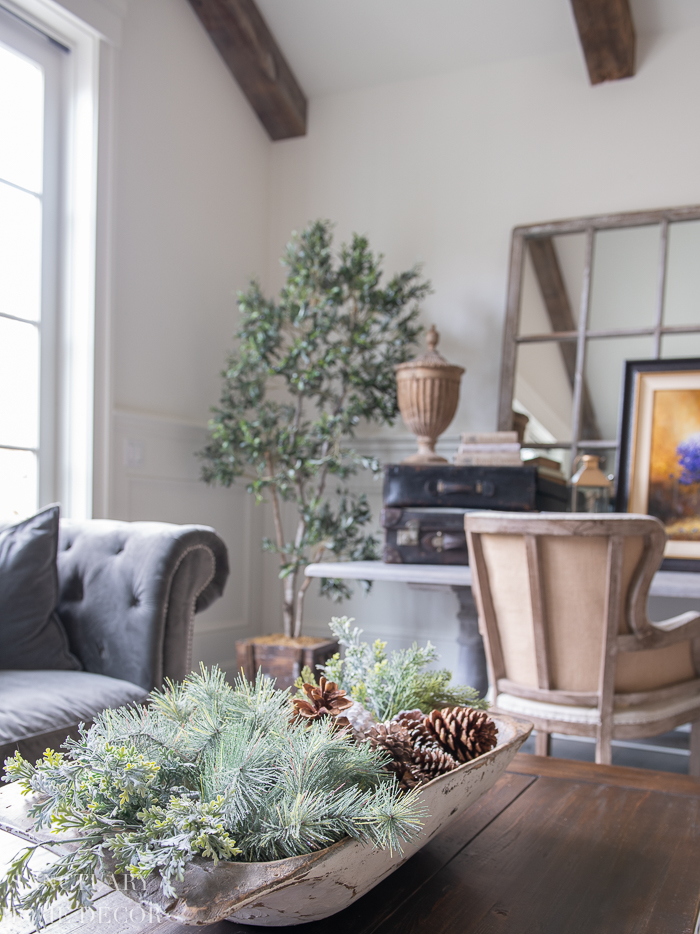 I used the same dough bowl on the coffee table both years, but varied the "ingredients". This year I added a bit more pine and pinecones.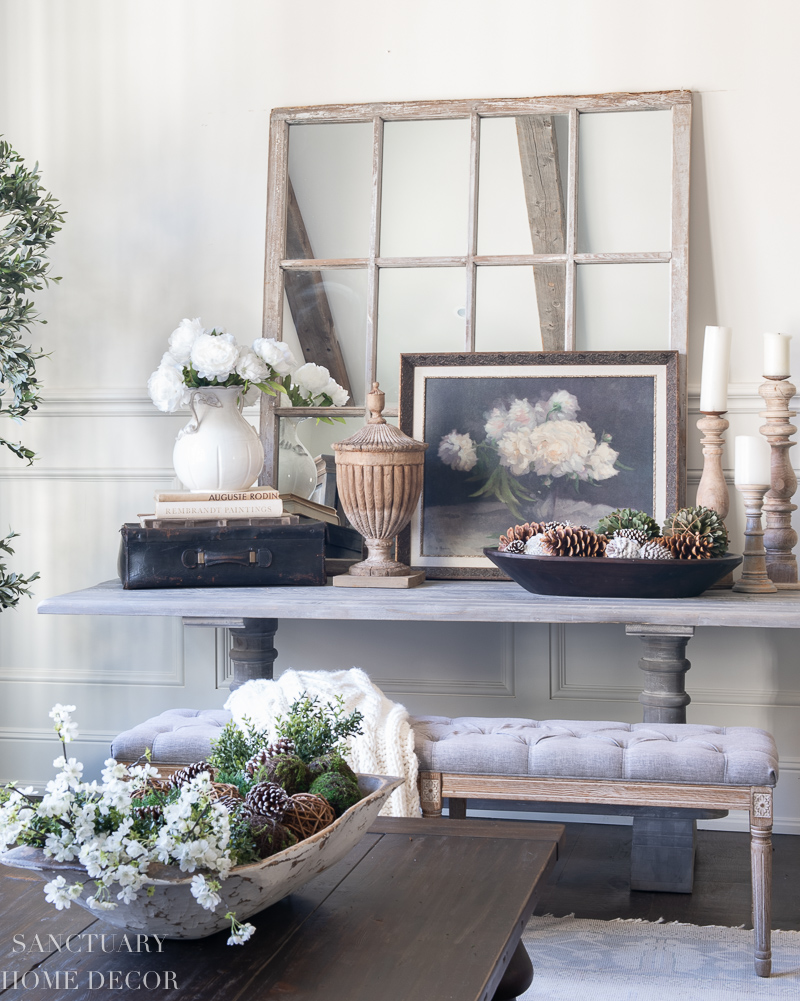 Last year, I used faux dogwood, green spheres and pinecones as filler. You can see more about how I style dough bowls for every season HERE.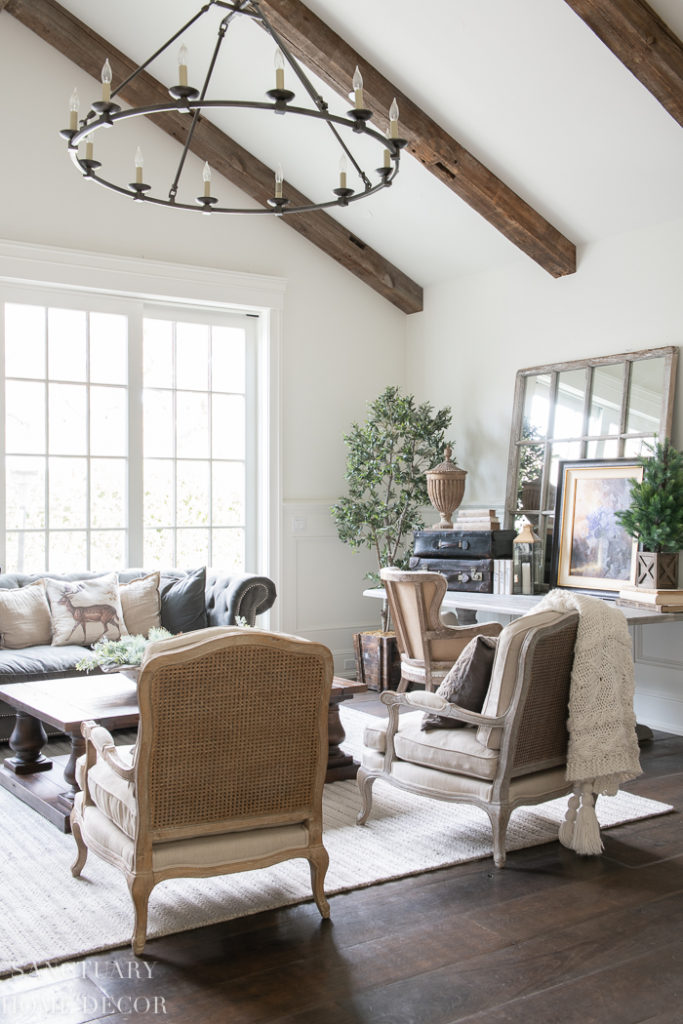 And while the furniture arrangement is largely the same, I did swap out the bench that often sits in our dining room, for a desk chair that I sometimes use in my office.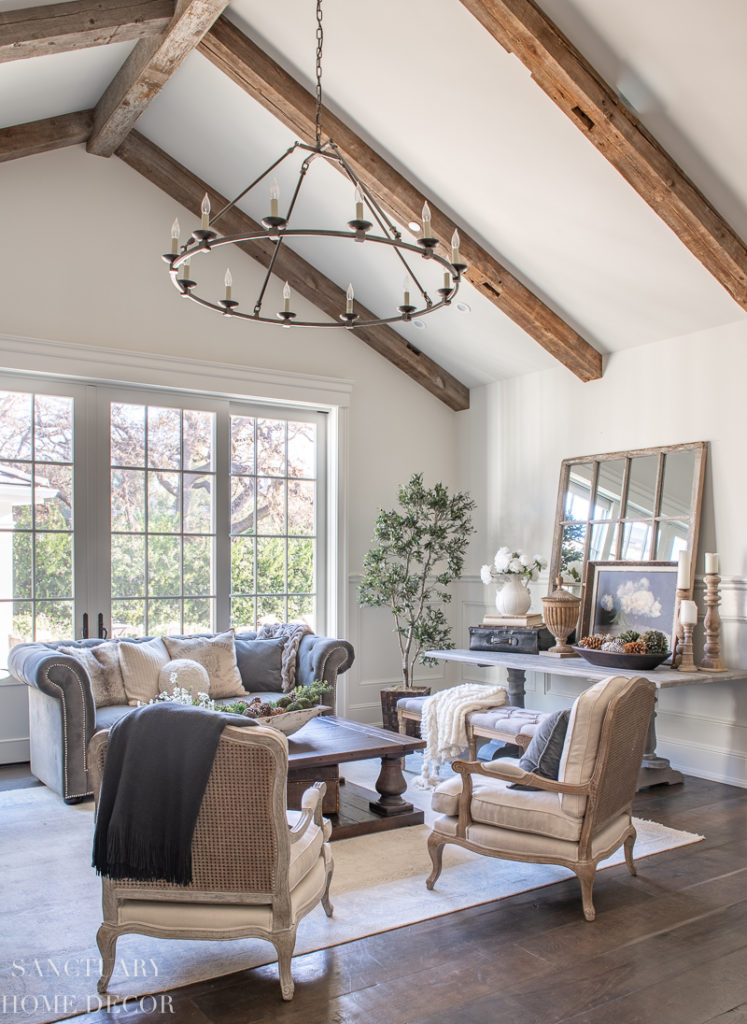 And of course, the ever changing pillow swap that is happening on a regular basis around here! I love the way just a simple change of pillows changes the look of a room.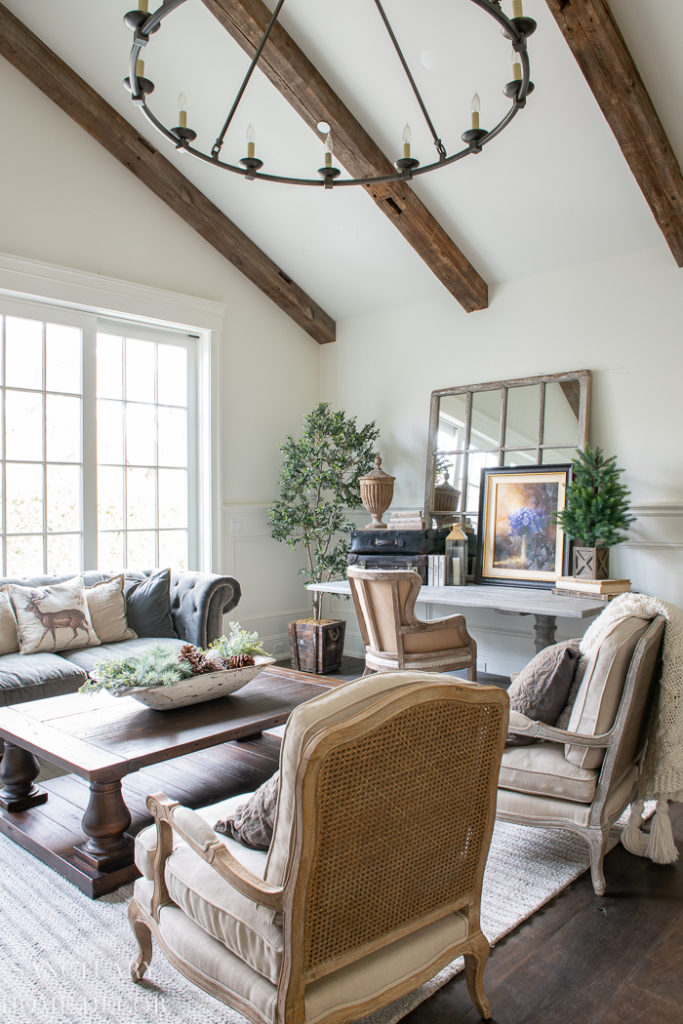 I didn't spend a penny to redecorate this room for winter, and yet it looks different and refreshed.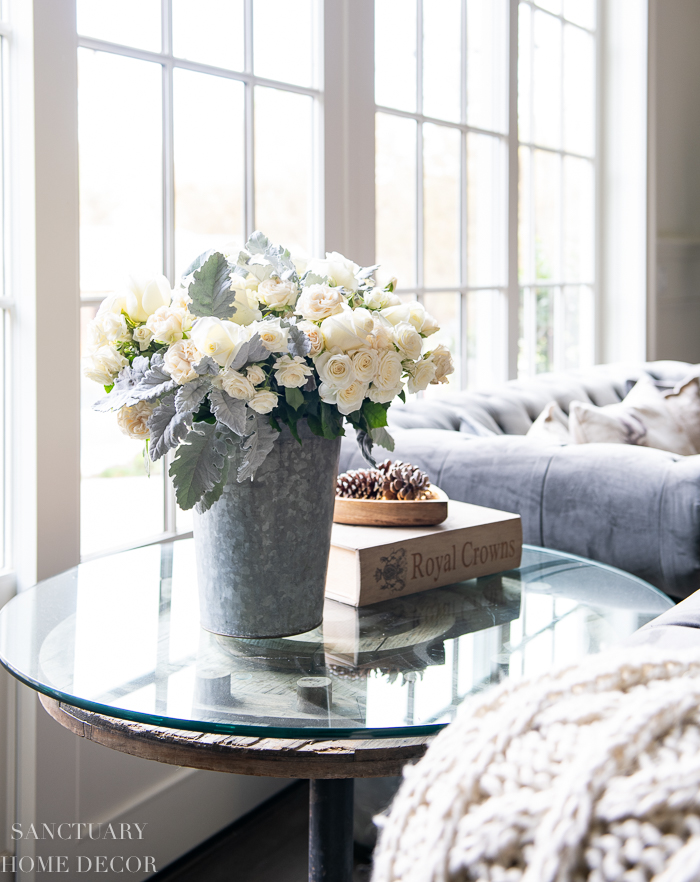 Simply by shopping my house, I reinvented our living room and gave it a fresh new look for the season!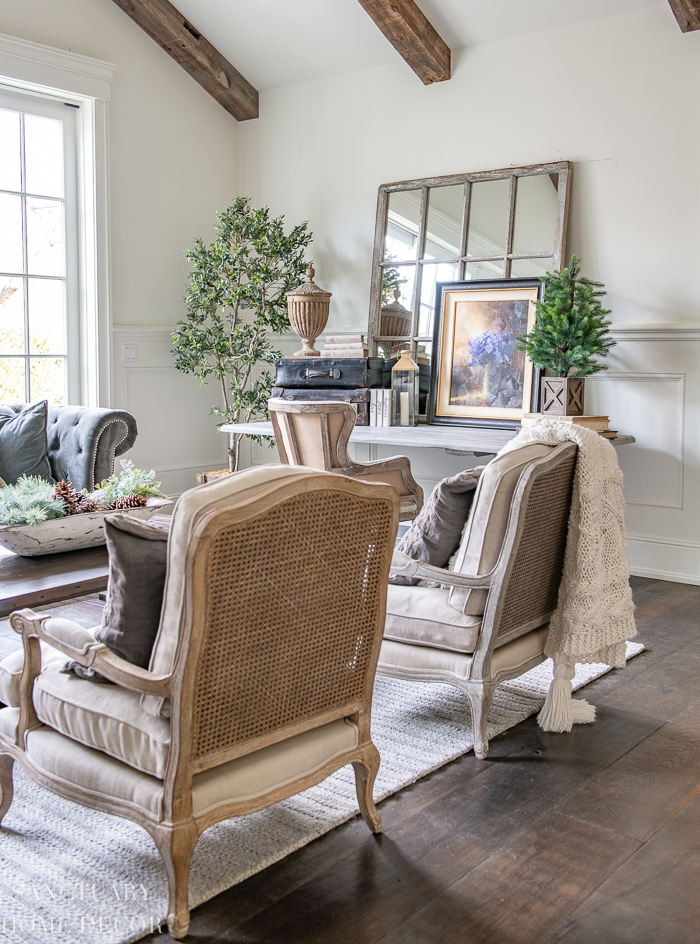 I hope this gives you some ideas about how to shop your house to decorate for winter. It is a fun process to reinvent a space, using only what you have on hand.