How to Easily Organize a Linen Cabinet
It's that time of year, when I am inspired to clean out and refresh many areas of my home, including those that are often neglected throughout the year. This year I am focused on getting all of my various linens in order, from the piles of table linens that I use season after season, to the bed linens that have needed a good reorganizing for many months. As I was going through this process I wanted to share how to easily organize a linen cabinet to keep it tidy in the coming months.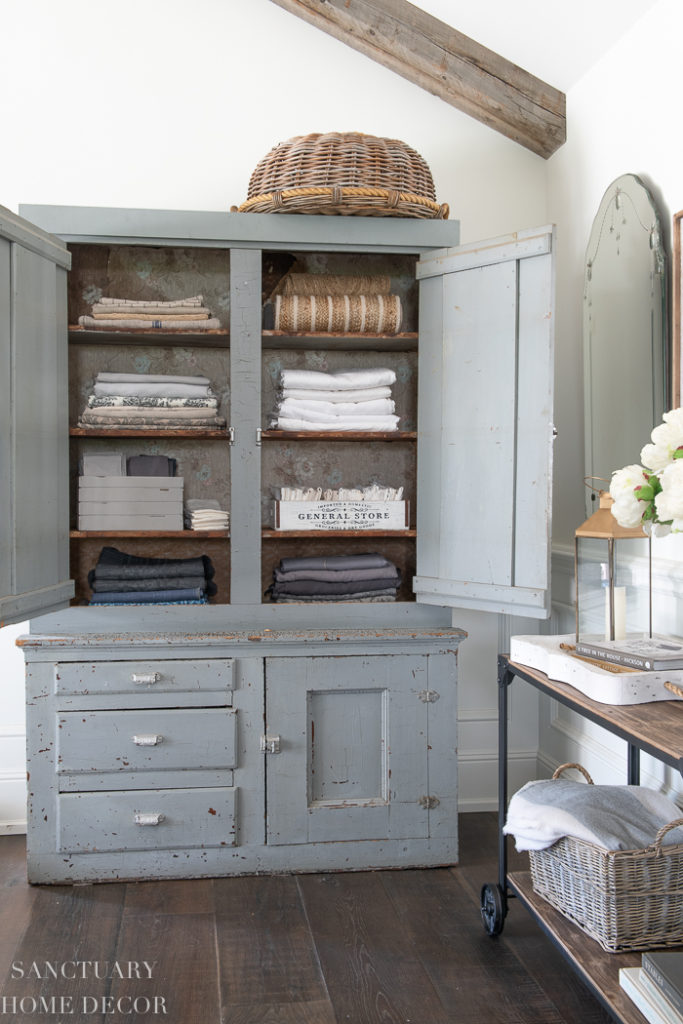 We don't have built in linen cabinets in our home, so I have found furniture alternatives that work well to store my table and bed linens. In our family room, I have a large vintage cabinet that I use for all of my table linen storage. I know that I have more linens than most people, due to the amount of entertaining we do and the inspiration that I create here on the blog, but the organizing principals that I use apply, regardless of home much "stuff" you have.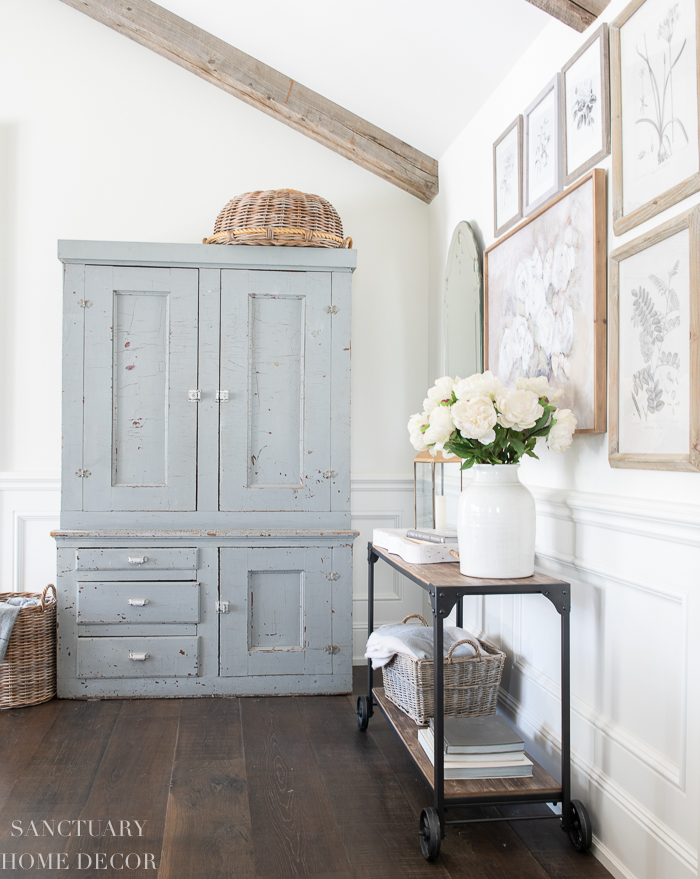 A great way to start organizing is to empty everything out of your cabinet and separate out anything that you no longer want to keep. The remaining linens should then be separated, either into like colors or like sizes. This is a personal preference.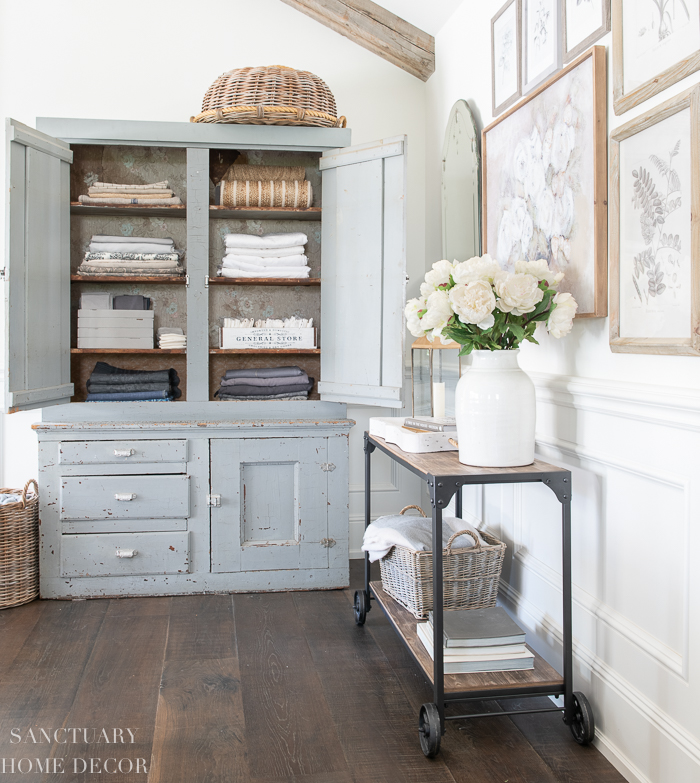 Because I have several different sizes, I sort my table linens by color. I start by refolding everything in order to reduce wrinkles as much as possible.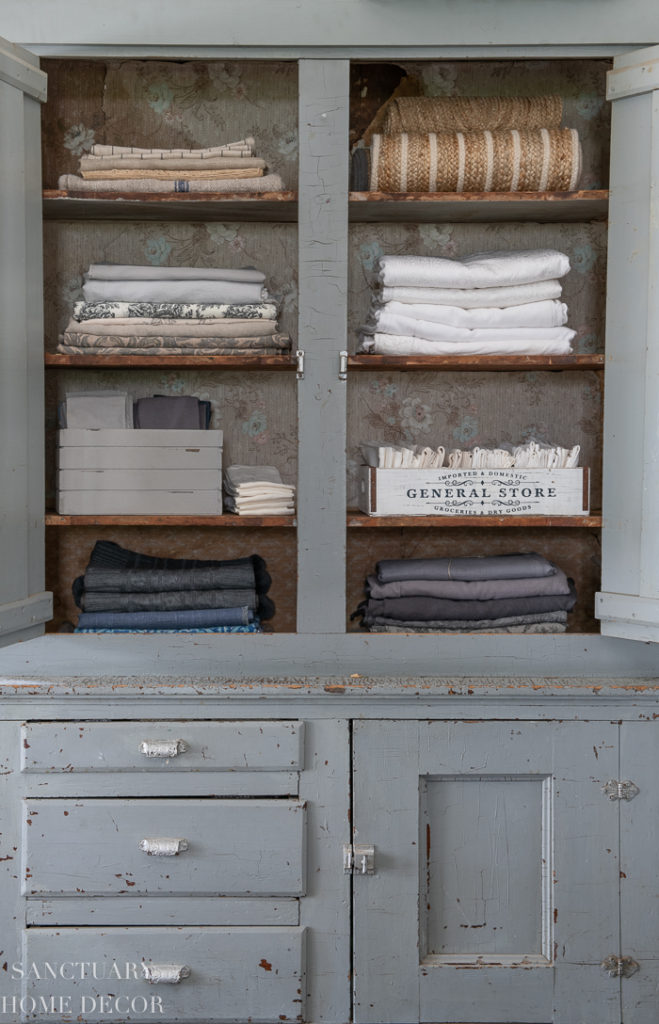 I stack all of the tablecloths together by color and then do the same with table runners.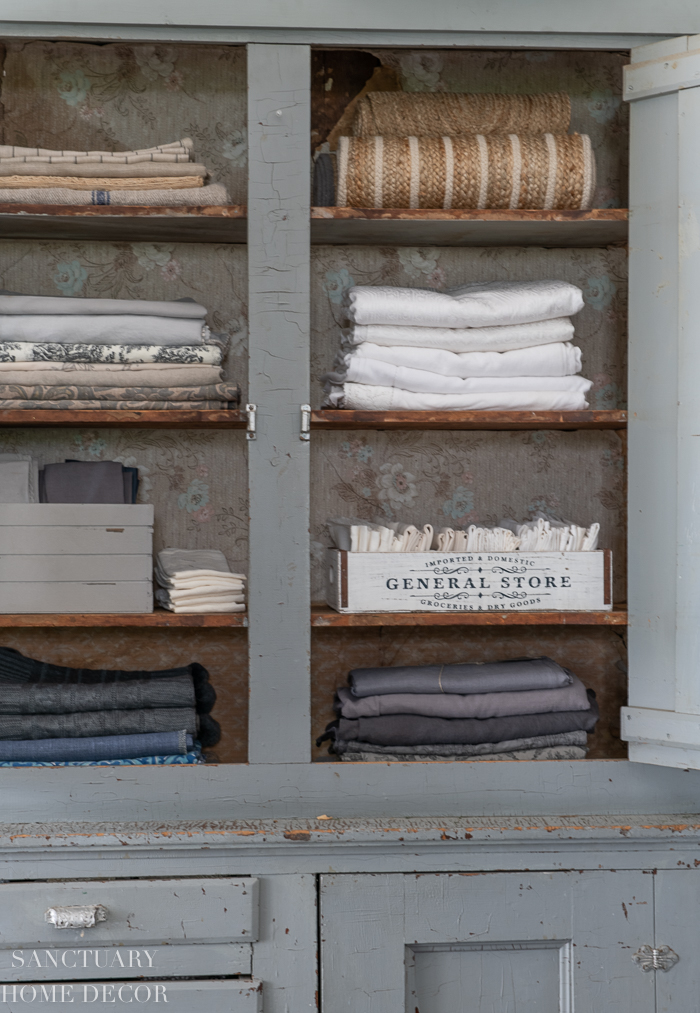 I use boxes or bins to organize my napkins as well as the drawers in my cabinet.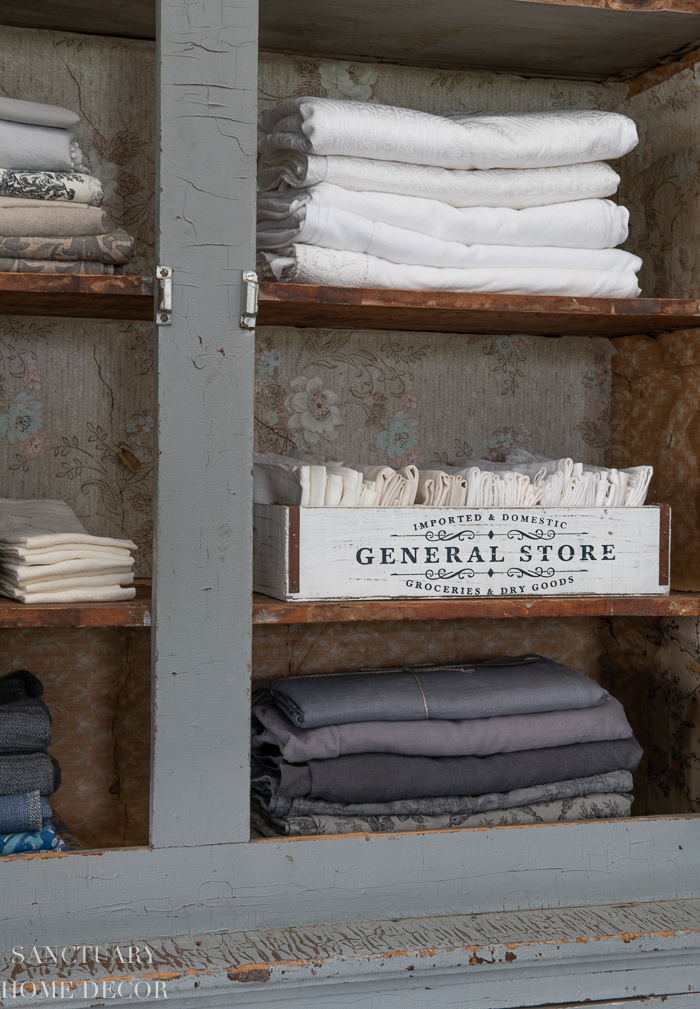 I keep the most used napkins easily accessible and the "holiday and special occasion" napkins tucked away in the back.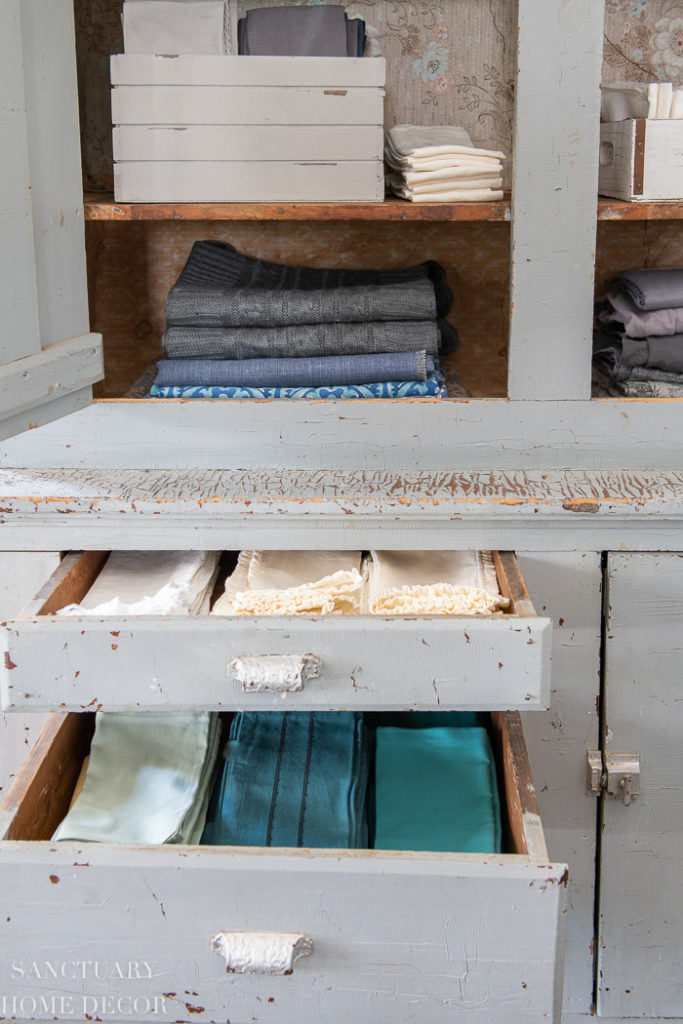 The majority of our bed linens are stored in a vintage cabinet at the end of our hallway. This cabinet is ideal for bed linens because of the configuration of the interior space.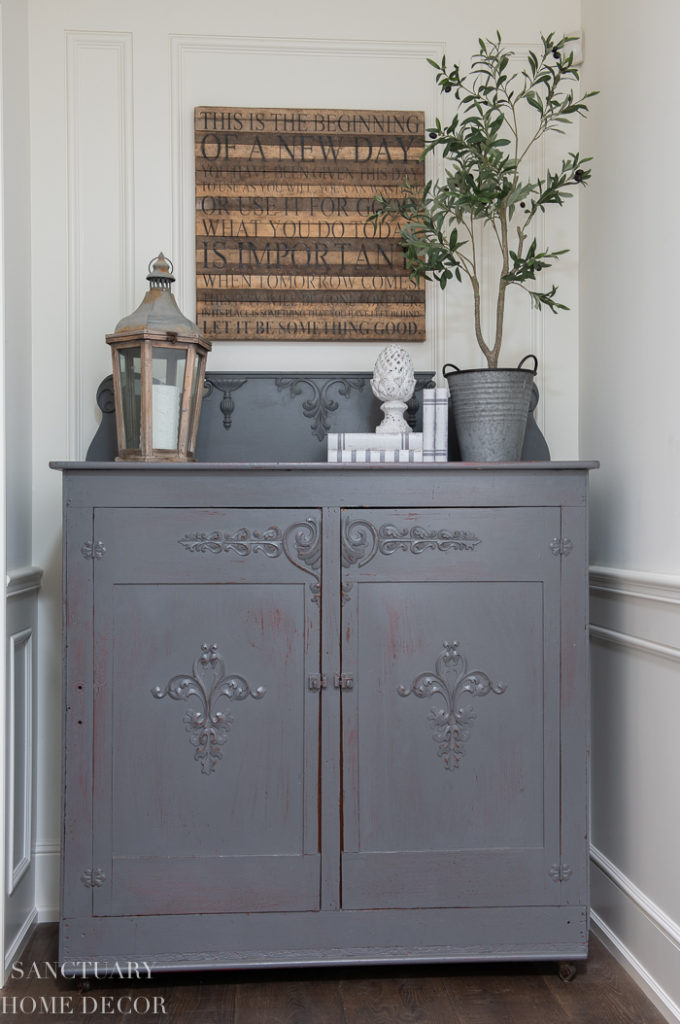 Using the same principles as the table linen storage, begin by removing everything from the cabinet and separating out any bed linens you no longer want to keep. Then separate your linens either by bedroom or by size depending on your preference.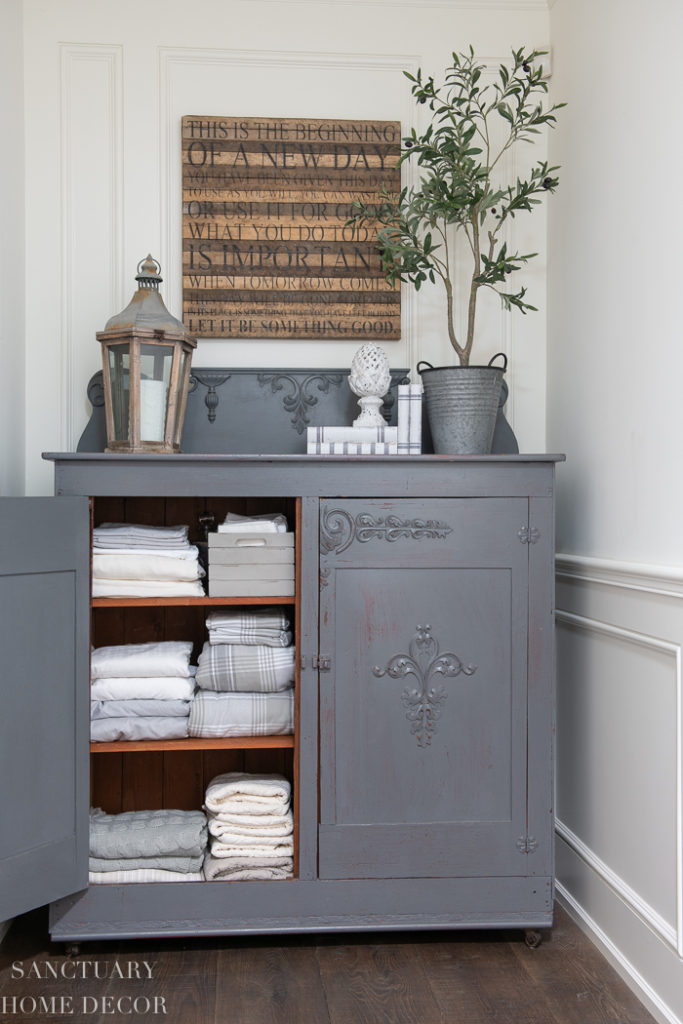 I like to sort my bed linens by size since we have both king and queen size beds in our home. I begin by refolding all of my bedsheets and pillowcases so that they are neat and store easily.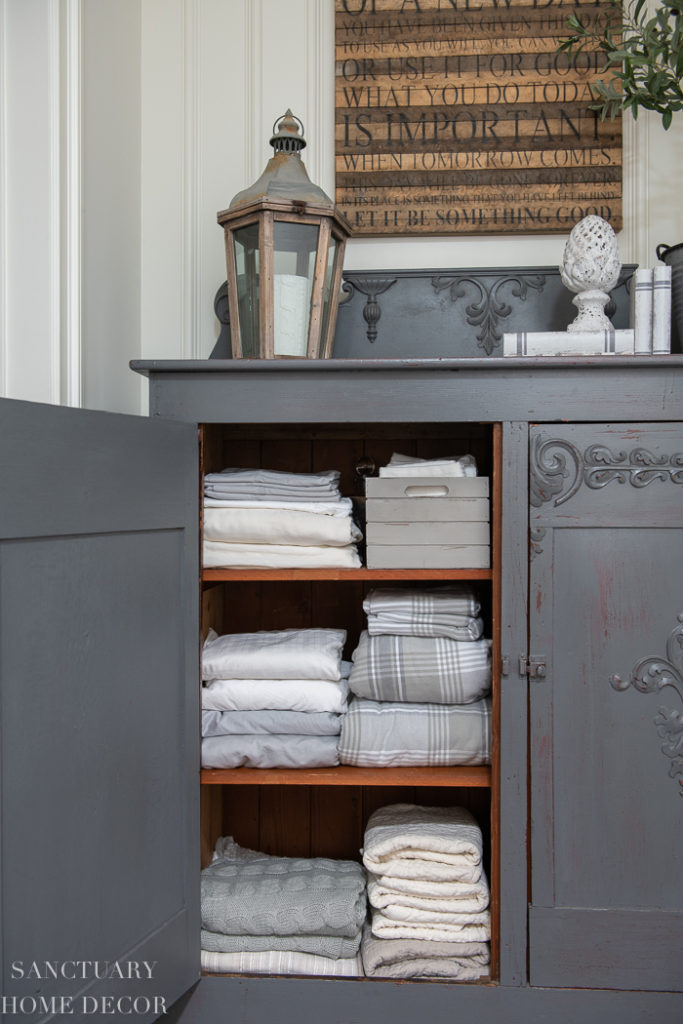 I then stack them by size and place them in the cabinet using one shelf for each bed type. Since all of my pillowcases are the same size I use a separate container to neatly stack them and create a simple way to get them in and out without creating a mess.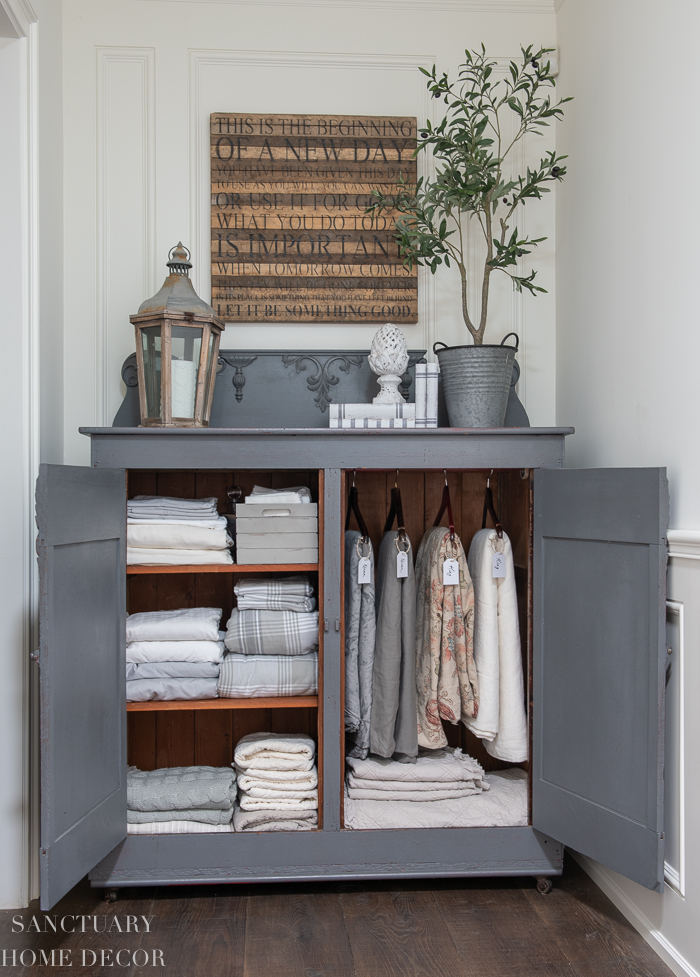 On the other side of the cabinet there is a hanging rod, which works perfectly for storing my duvet covers. I folded and hung my seasonal duvet covers and then added tags to make sure I knew what size they are.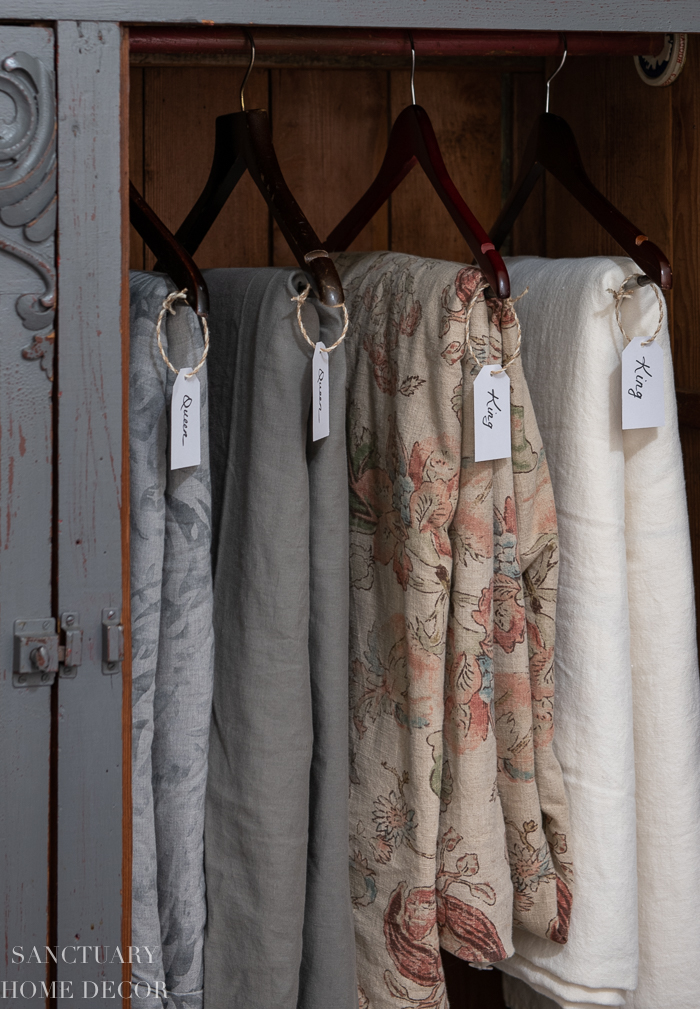 I used the bottom of the cabinet to store extra oversized quilts and pillow shams.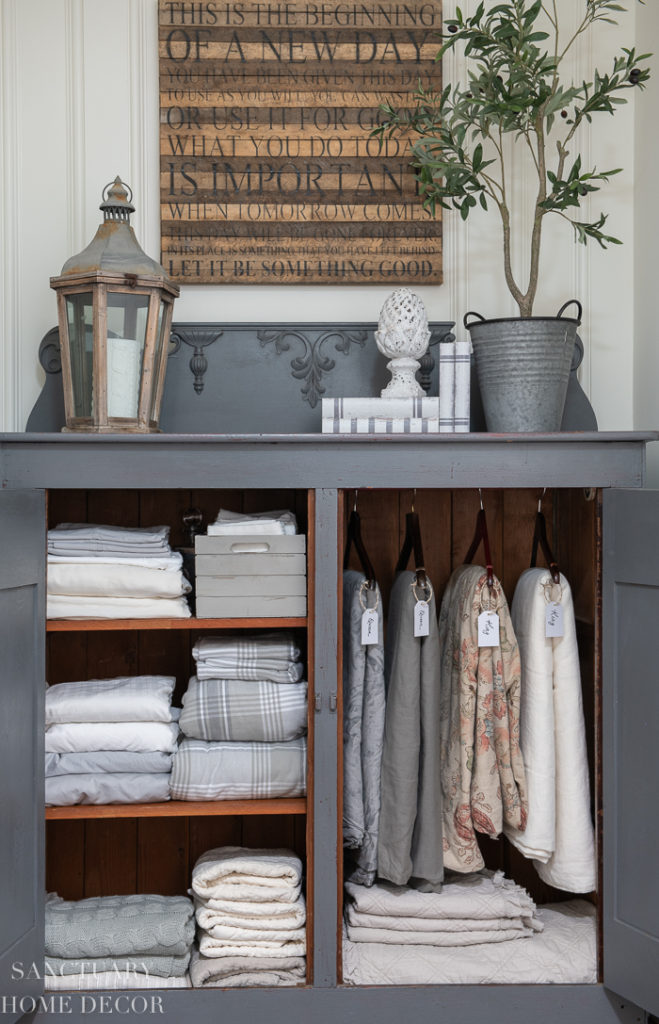 I love this way of storing bed linens, because it would also work well in a closet with a simple shelf and pole system. I can also say that I will definitely consider adding a hanging pole to any built in linen cabinet we might have in a future house.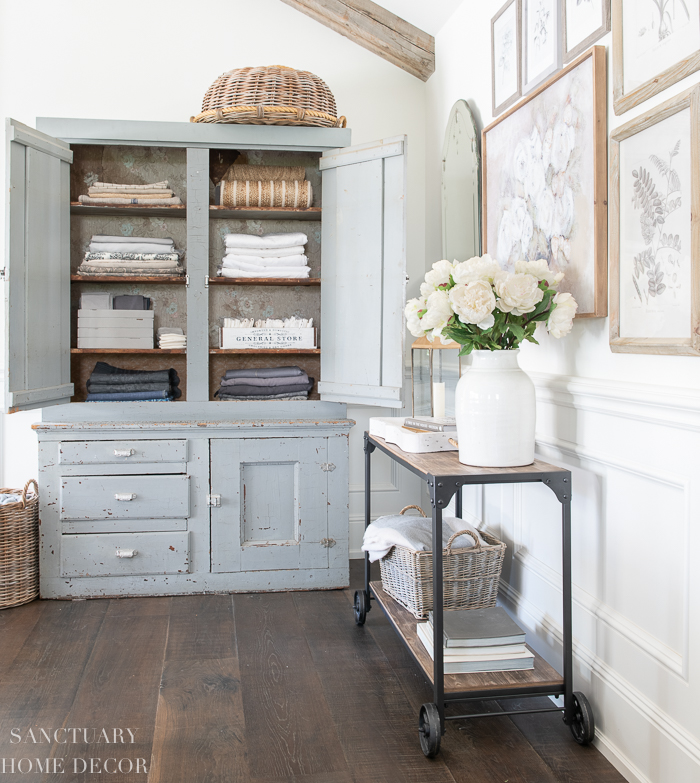 While they may not be new ideas for storing linens, I hope this gives you some inspiration for how to easily organize a linen cabinet in just a few minutes and keep it tidy throughout the year!