Let me start by saying, I feel very blessed in my life. I have a wonderful husband and three fantastic kids, we are surrounded by family and friends and currently, everyone is healthy and happy …life is good.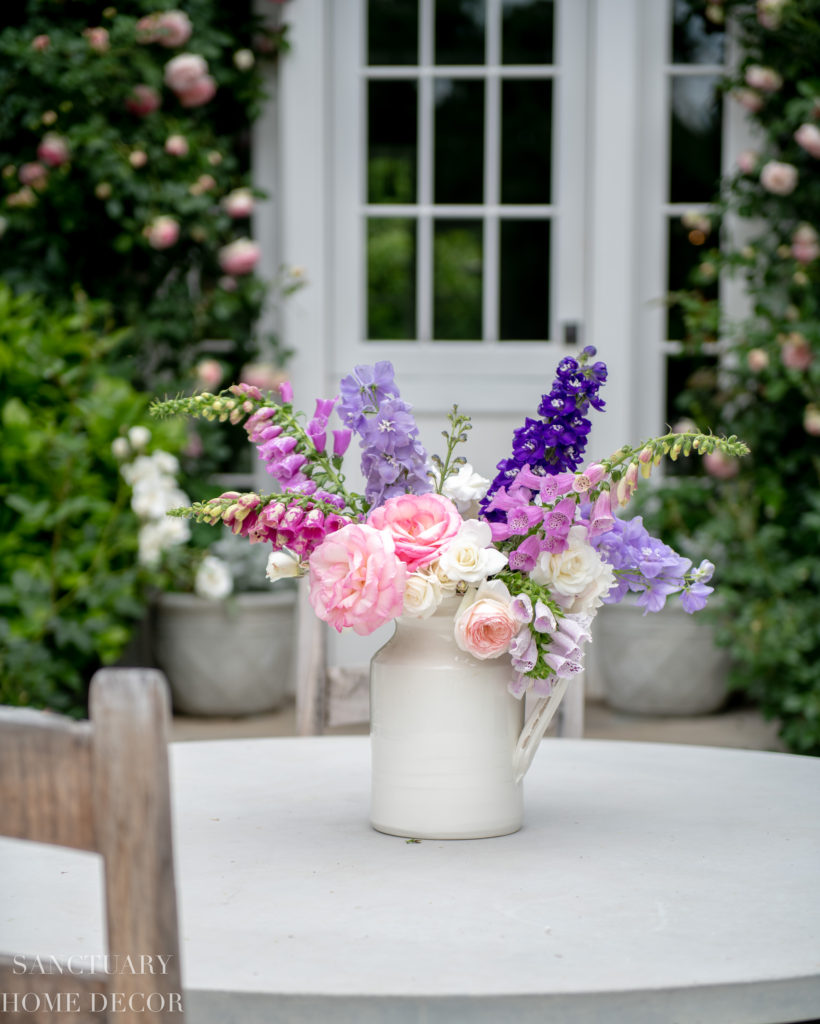 Even with all of this goodness, I can't seem to escape that ticking clock. The feeling that time is passing too quickly, my children are transforming into adults in the blink of an eye and the months are speeding by without a moment to catch my breath.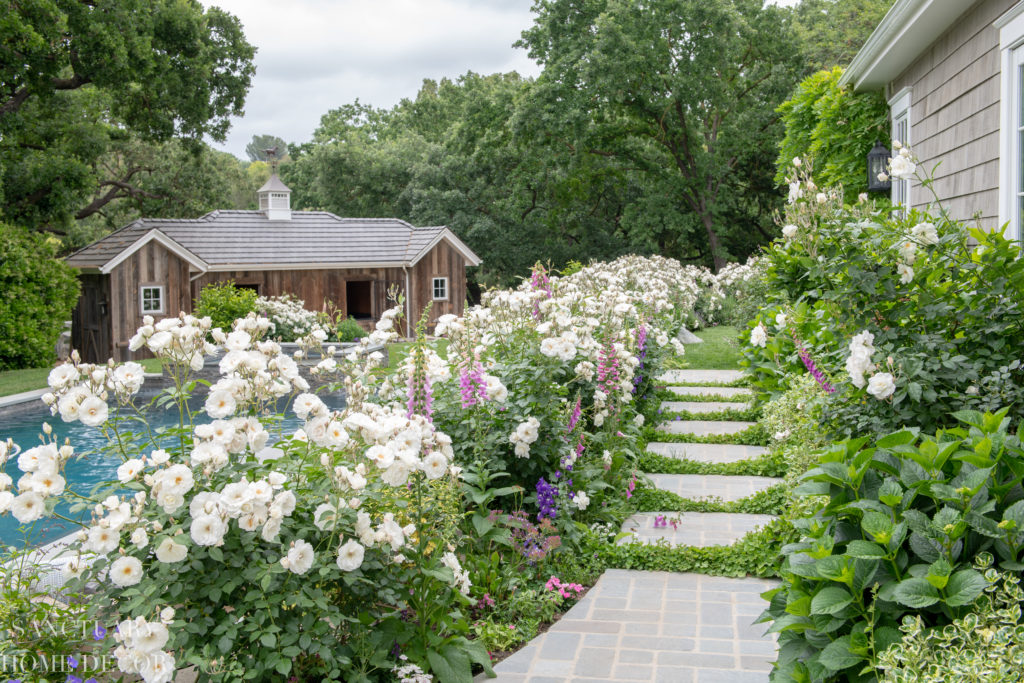 That ticking clock got much louder for me and my husband, five years ago when my husband had a fairly serious health scare. It brought into very clear focus that our time is limited and not to be wasted. We decided that we desperately needed a place to retreat from the hustle and bustle of Los Angeles.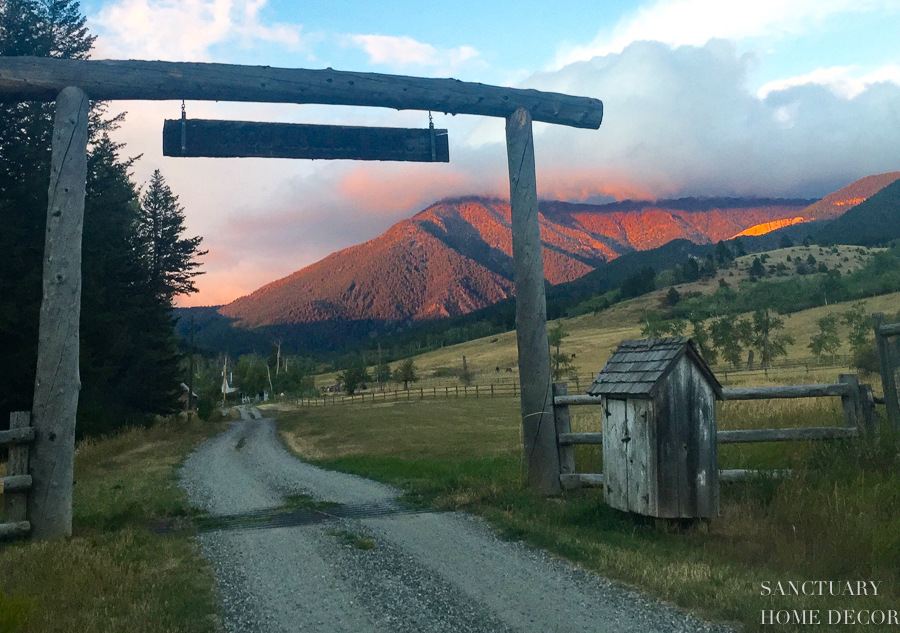 A SANCTUARY from the "craziness" of living in a crowded city. After much searching, we found our SANCTUARY outside a small town in Paradise Valley, Montana.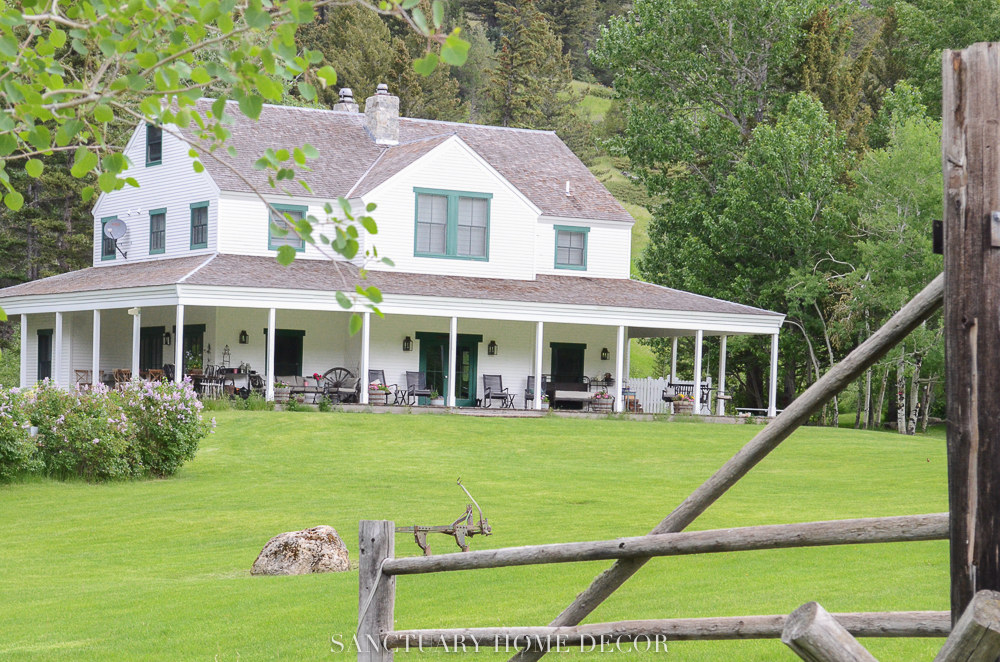 The property was beautiful and expansive and while the house was not ideal or perfect, we all felt something special in that place. I did not realize it at the time, but spending our first summer there was a turning point in my life.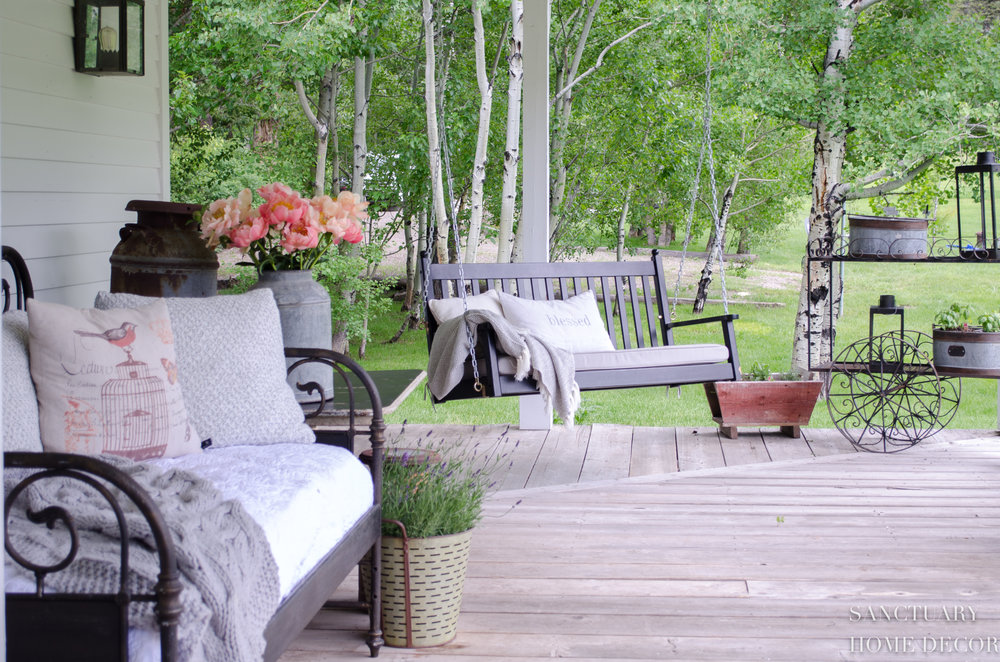 Three months surrounded by nature where there is no traffic, no cell service, no rushing around…basically where everything is SIMPLE, made the contrast of living in Los Angeles nearly unbearable.
When we came home, after that first summer, we were pretty miserable! We complained about the traffic, felt burdened by technology, and basically thought we would have to move to Montana in order to experience that sense of peace and space.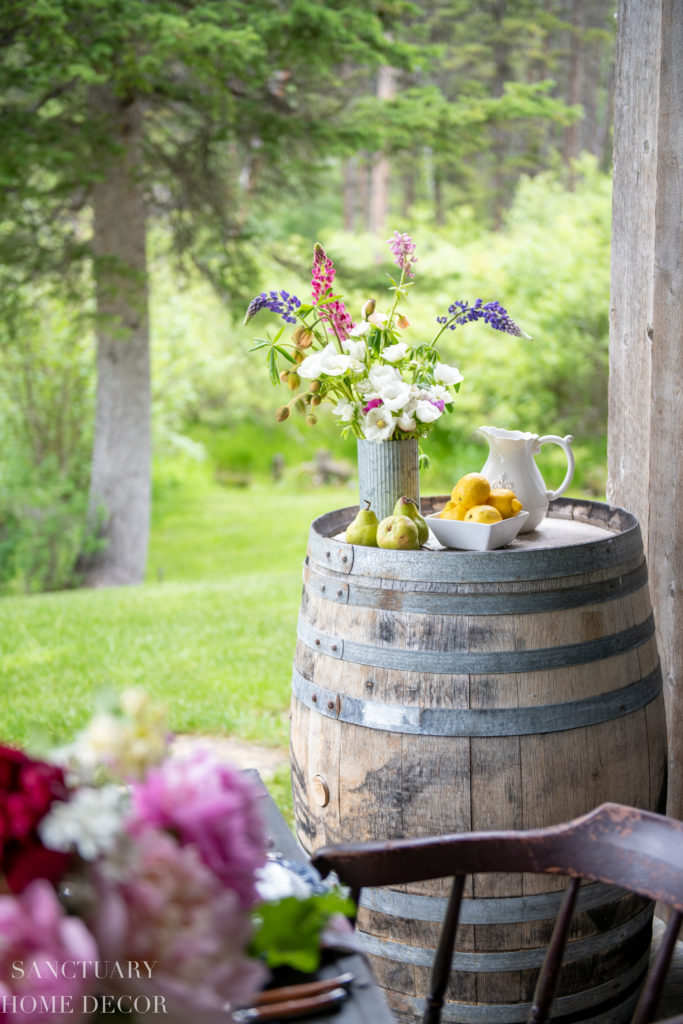 After months of discussion, we finally came up with a plan. We sold our home in Los Angeles and found a much smaller fixer-upper, in the same neighborhood, on a beautiful lot surrounded by oak trees.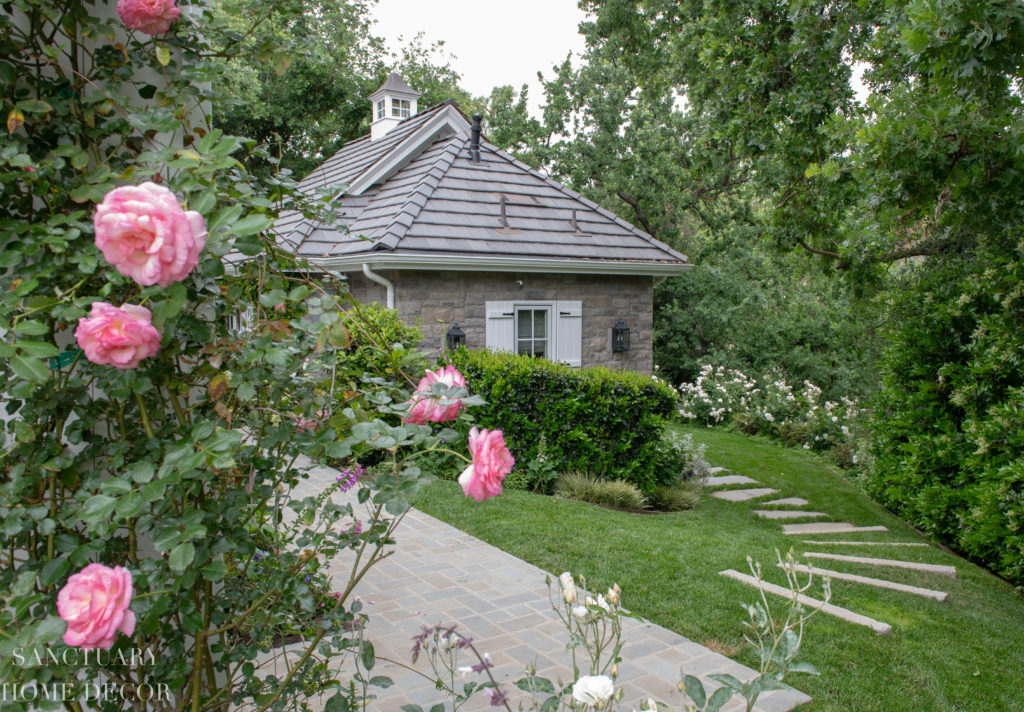 Again, the house itself was not exactly what we wanted, but the feeling we had when we were on the property was reminiscent of how we felt at the ranch.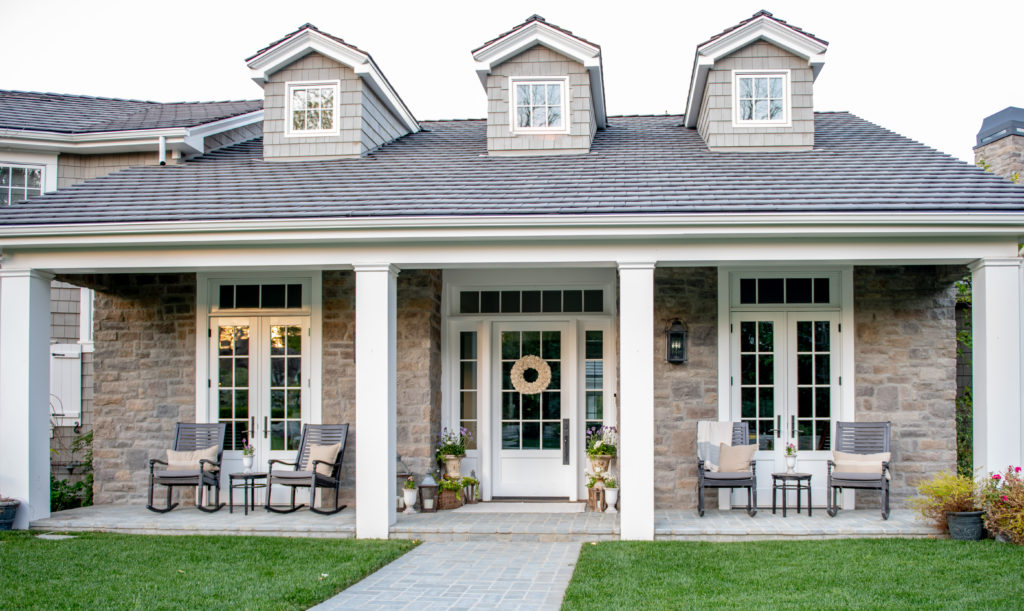 We dove in and began an extensive remodel with the specific intention of creating a home that evoked a feeling of peace when we entered…a SANCTUARY in Los Angeles.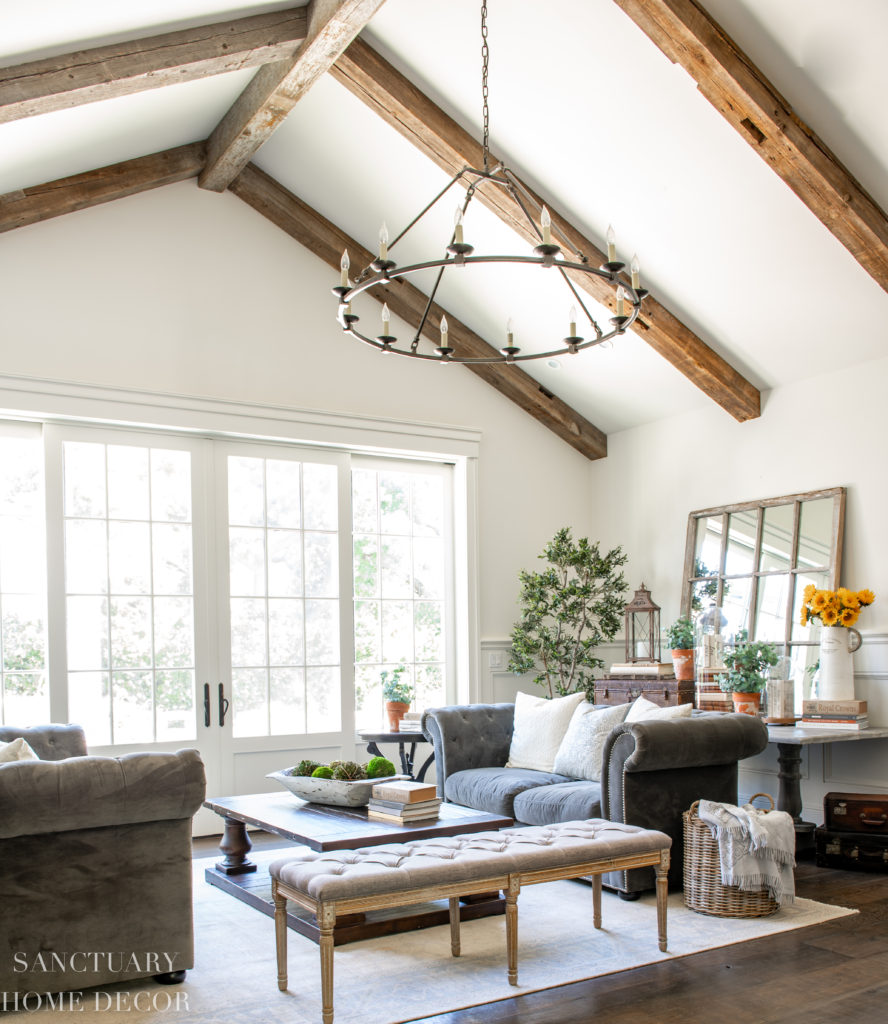 Reclaimed wood walls and beams from Montana gave us a sense of HOME.
Once construction was complete and the process of decorating began, I set out to fulfill our original intention. I became determined to only fill our new home with things that brought a sense of peace, a smile to our faces or a feeling of joy.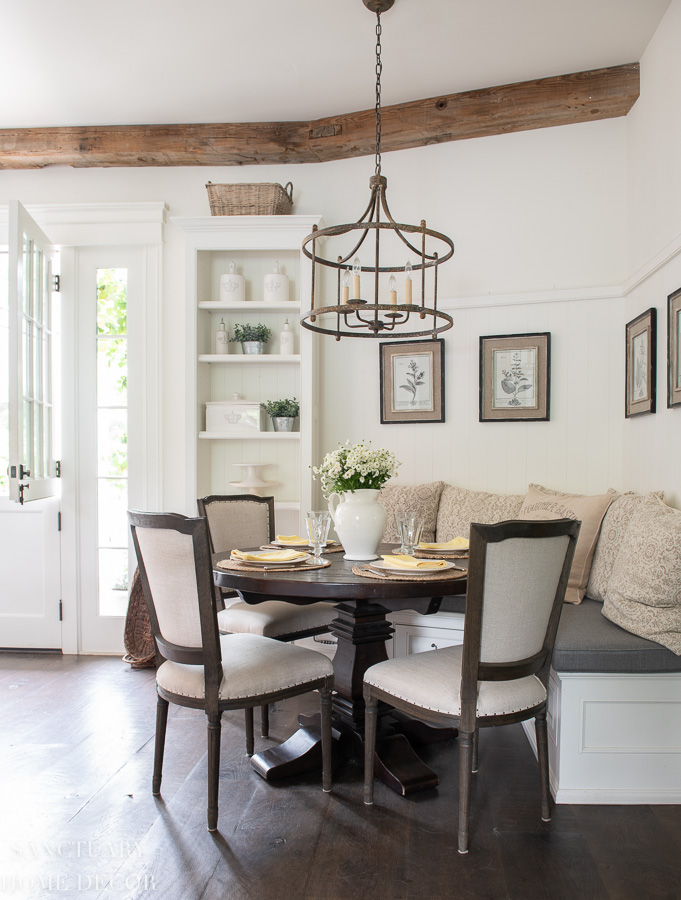 Sitting in our breakfast nook in the morning with the light coming through the dutch door makes me incredibly happy!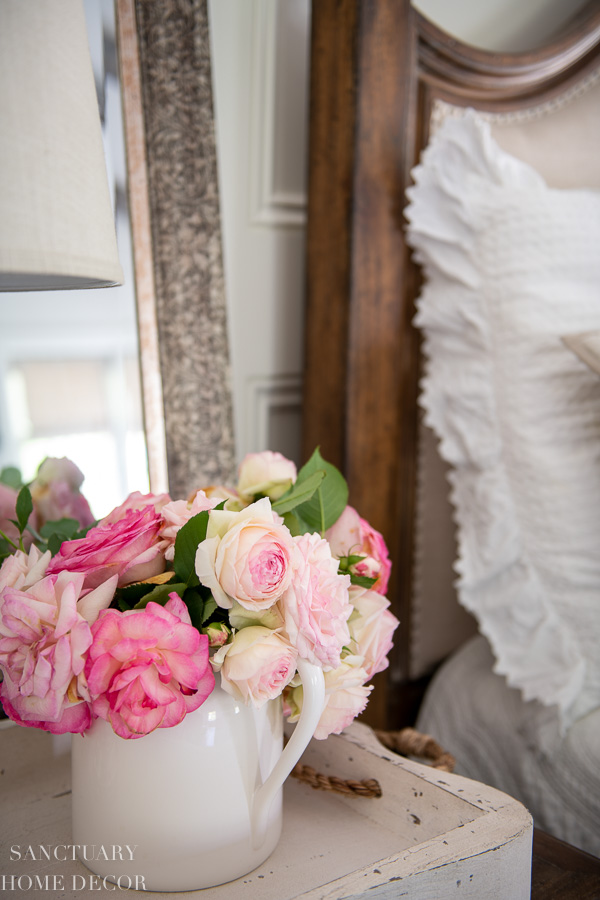 This meant that I was able to do a lot more with less. It turned out, more "stuff" was not the answer…more MEANINGFUL was.
I took simple steps to make all of the rooms in our home fit my intention of creating a sanctuary…even the "work" spaces.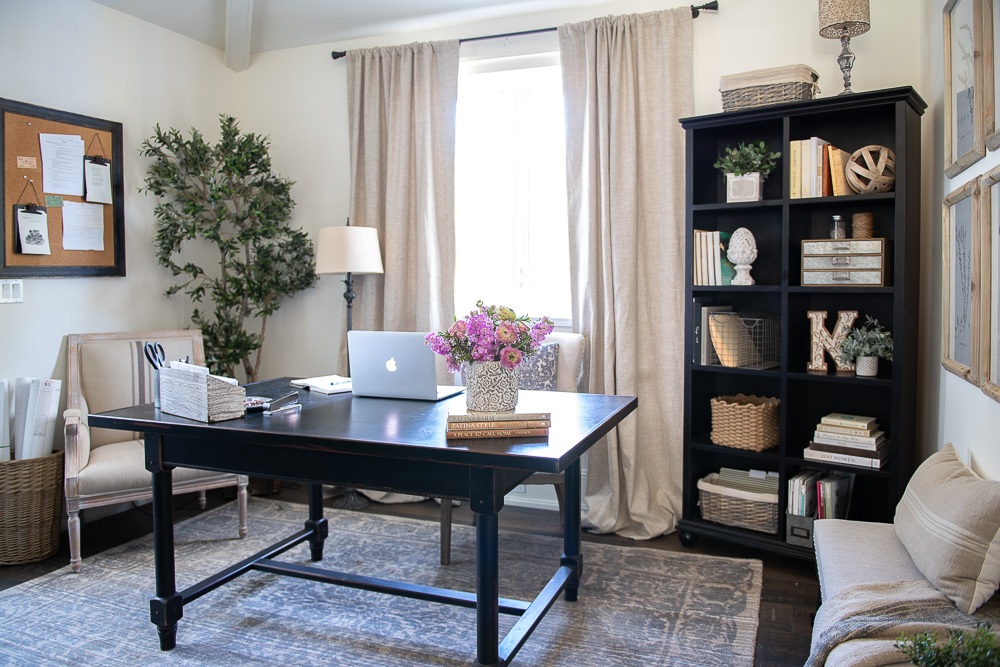 Part of being intentional with the spaces in our home was to feature the things we love. My youngest daughter and I love all things paper, ribbons, and stationary, so with this in mind, I created a space in my office dedicated to gifting. Being able to see all of these things we love in one place was a surprisingly simple way to bring joy into my office space.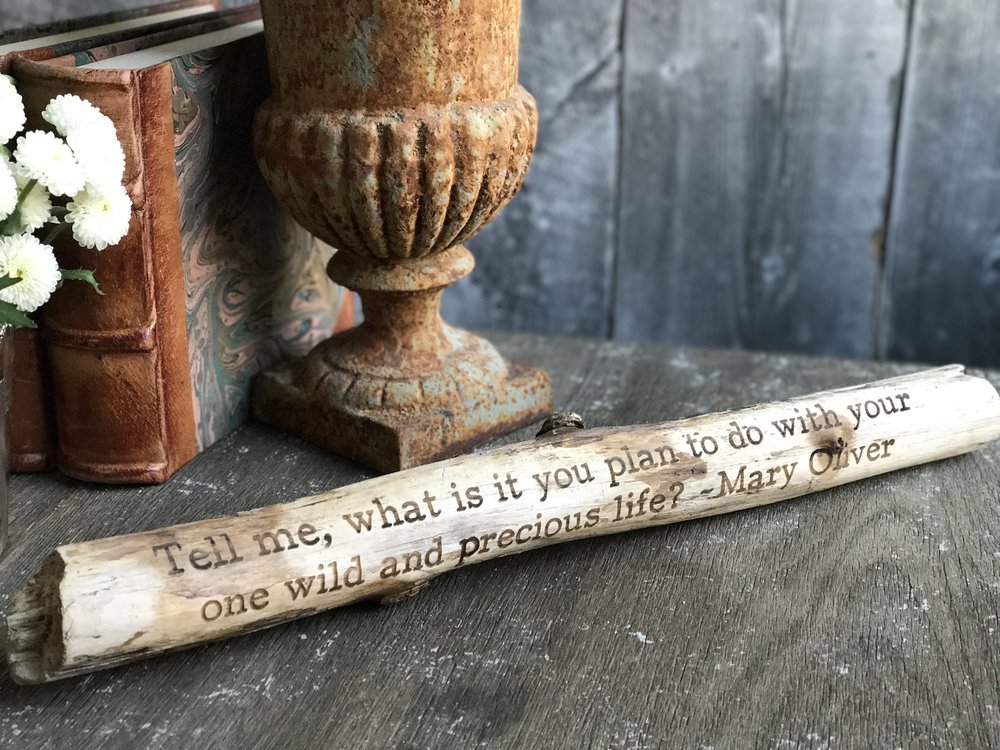 There were a lot of small things that I did as well to maintain that sense of peace and joy. Placing meaningful reminders throughout our home, keeping fresh flowers in each room and keeping often-used items on display in containers that I love all contributed to our sense of happiness inner home.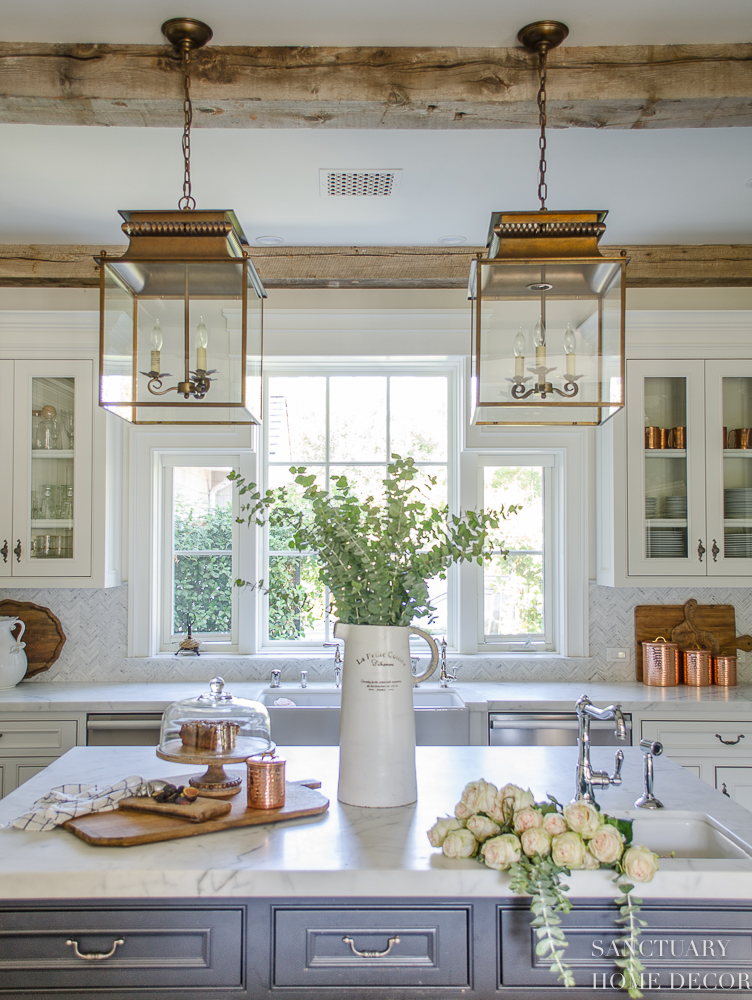 All of these seemingly small shifts changed the feeling I had in our home in subtle but powerful ways.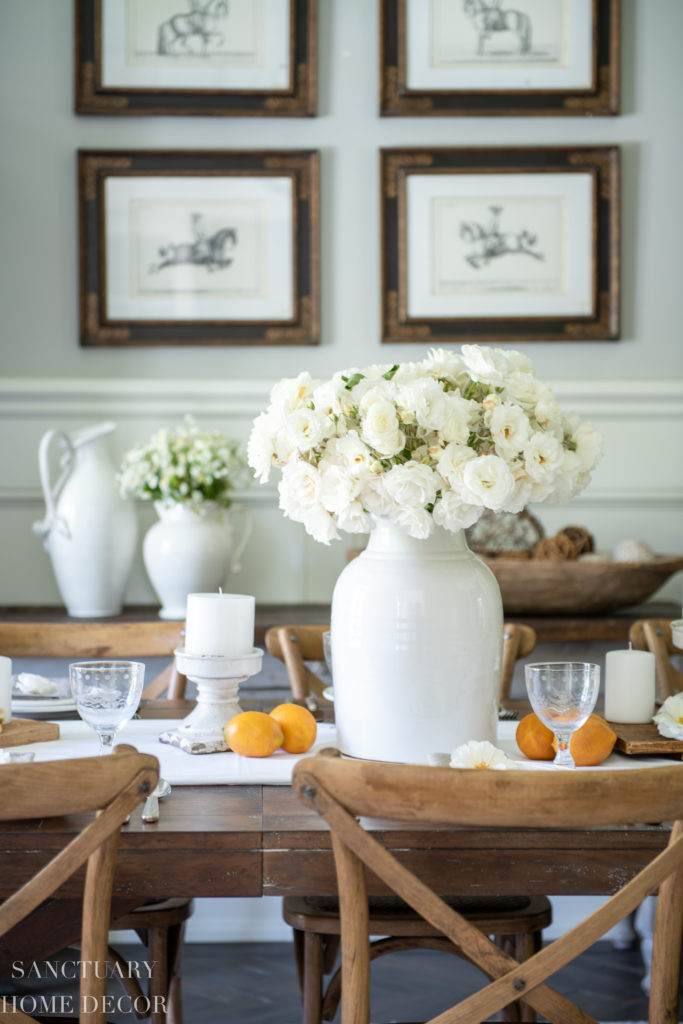 Through being intentional and mindful about the home we wanted to live in and how we wanted to spend each precious day, we were able to recreate the feeling that we mistakenly believed was related to being in Montana.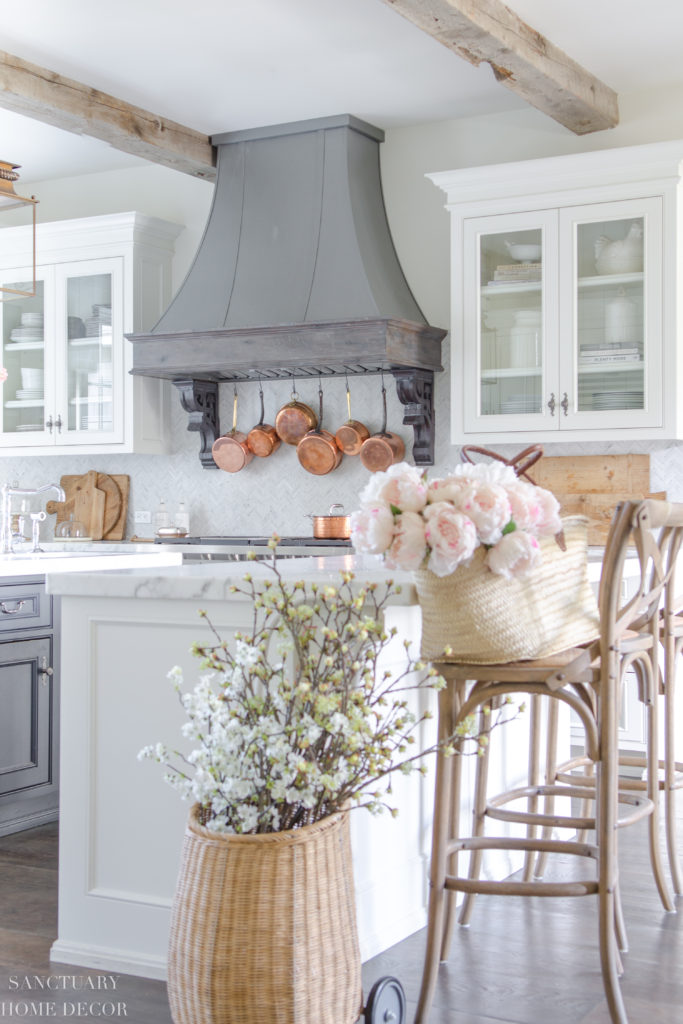 While it may be easier to find peace and joy when surrounded by acres of nature, we found that it is also possible to create that feeling wherever you live.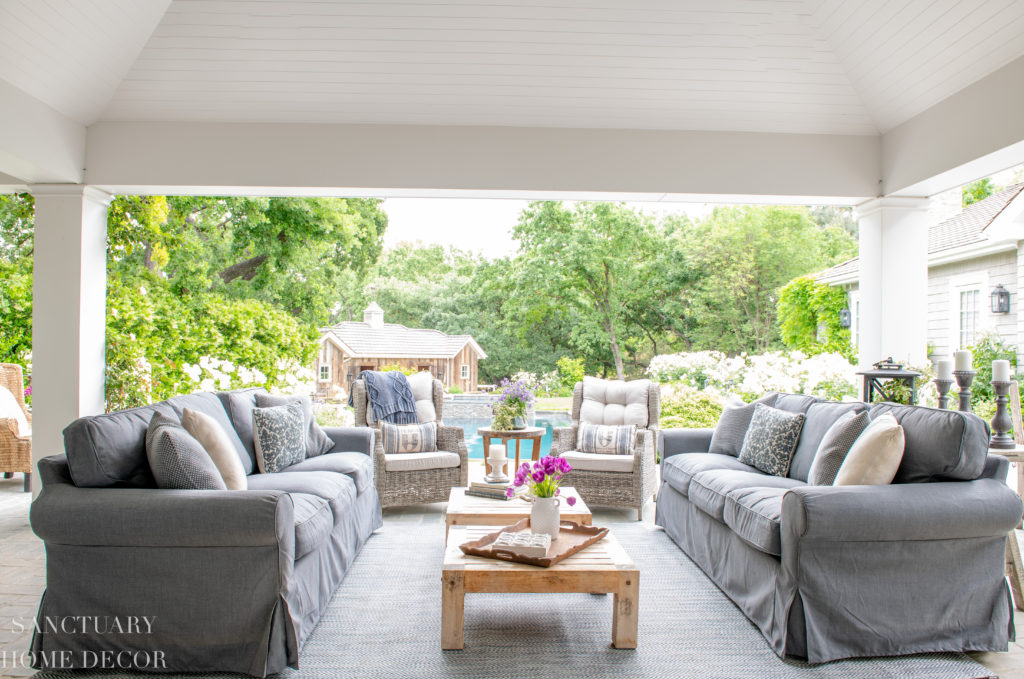 As I continue on this journey of creating our SANCTUARY my hope is to perhaps inspire you to create a home that is a reflection of what is important to you. A place where you find PEACE, LOVE, and JOY. Your personal SANCTUARY.