Light and Bright Family Room Refresh in 5 Easy Steps
I am frequently surprised at the impact a few minor changes can have on a room. With a minimal budget and a few simple changes I was able to give my family room a light and bright refresh in only 5 easy steps.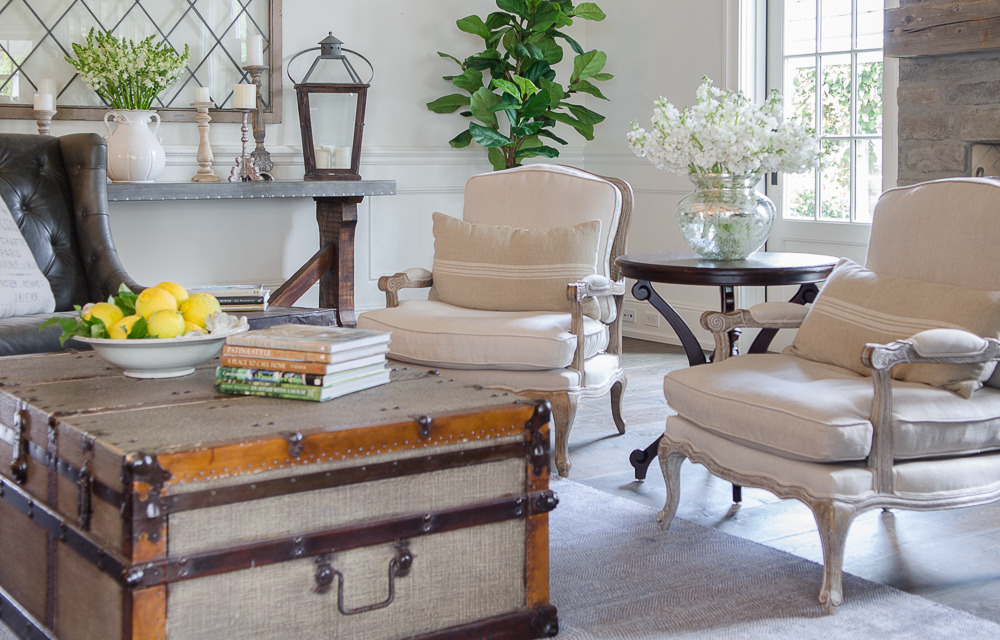 I had been frustrated with our family room for quite some time. It always felt slightly dark and uncomfortable and never functioned in a way that made sense for our family. It had an oversized sectional couch that made it hard to get around and never fit well in the room and leather chairs that were not the most comfortable. My goal was to give the whole room a lighter, brighter feel on a minimal budget.
STEP 1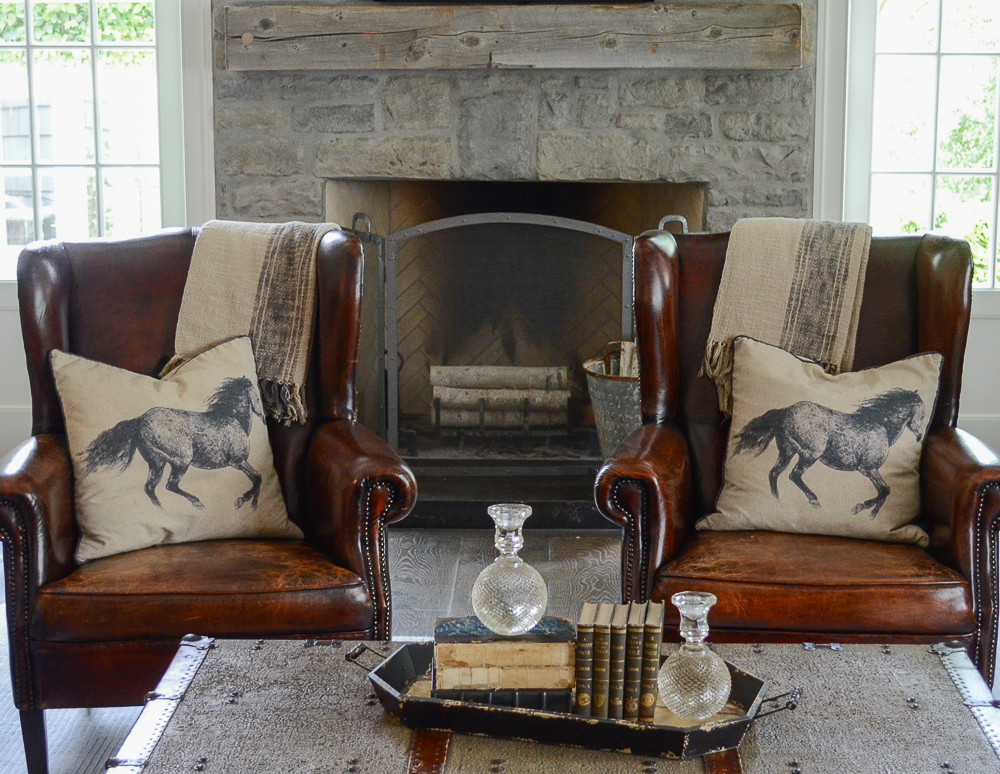 The first change I made was to replace the dark leather chairs in front of the fireplace with two light, linen chairs. These linen chairs had been in my flower studio for quite some time, and were never really used. Replacing the dark leather with the light linen made an immediate difference in the overall feel of the room.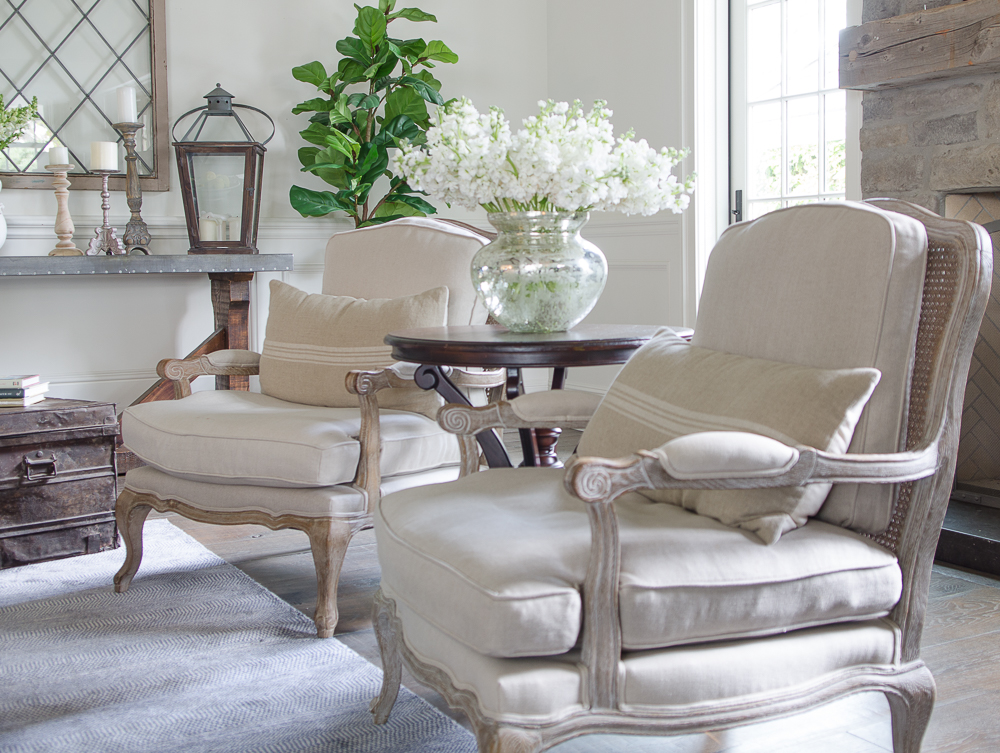 STEP 2
The next change I made was to deconstruct our sectional sofa by removing the "L" portion and adding the arm section to the remaining piece. This gave me one long sofa, without a return, and made a huge difference in the function and flow of our family room.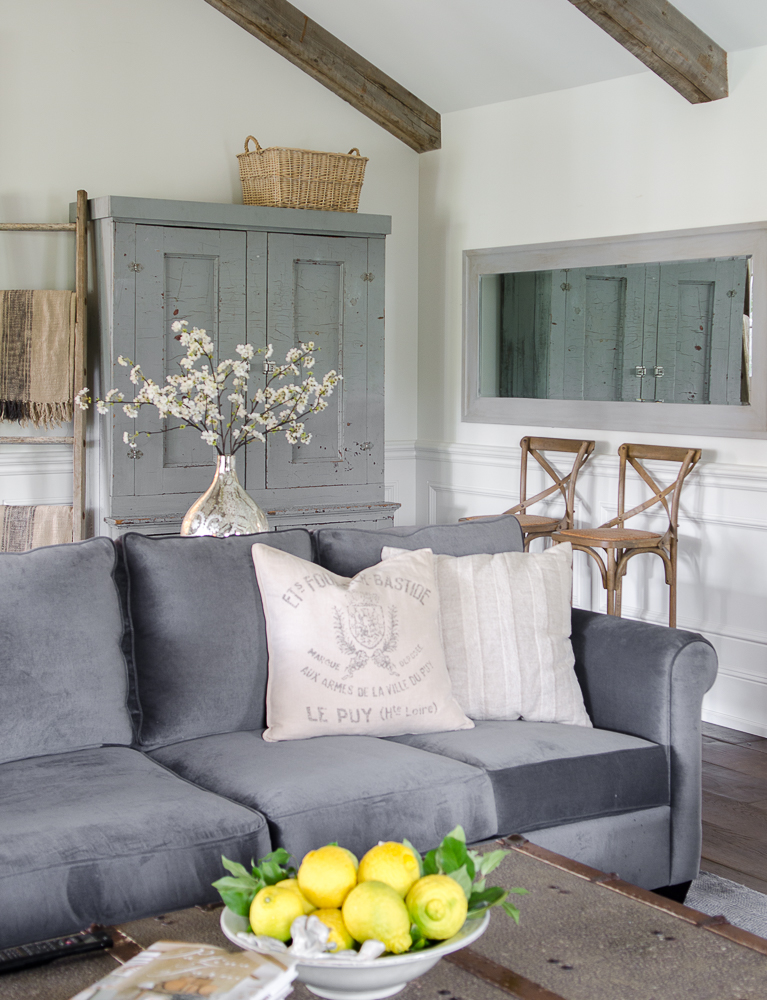 What was once a clumsy and awkward couch to maneuver around became open and accessible. I added some large linen pillows to the couch to keep the continuity with the linen chairs and that also added a new brightness to the room.
STEP 3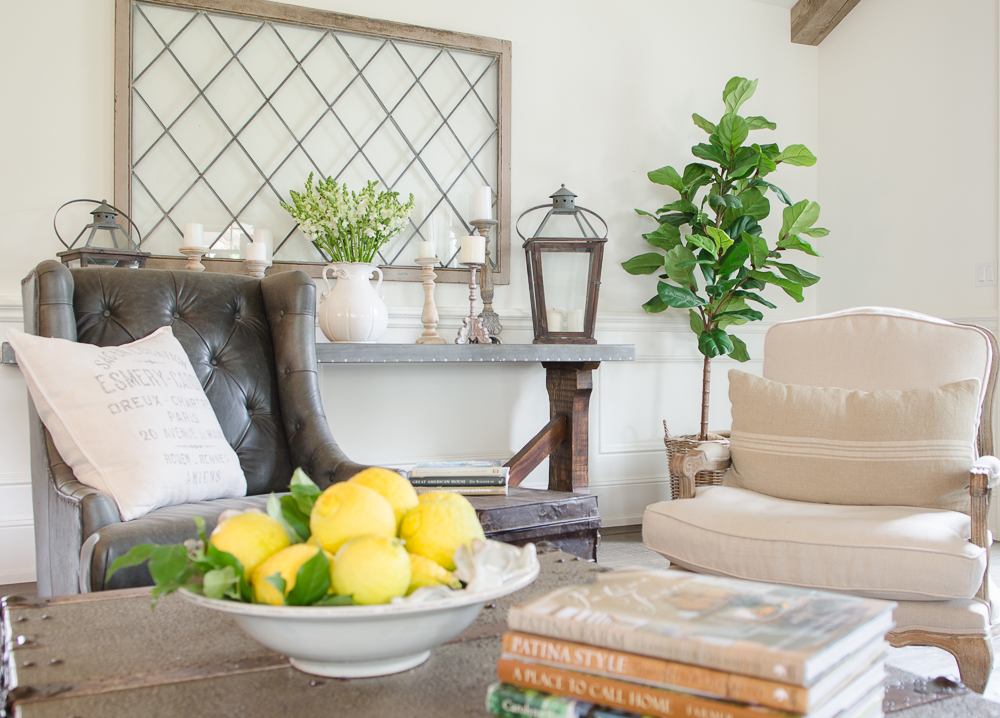 With my newfound space, I decided there was now room for another chair, so I brought in a tufted gray leather chair that had never really found a permanent place in our home.
This tone works perfectly with the colors in the bar area on the other side of the room and creates a nice balance without being too overwhelming. And the best part is it's a super comfy chair!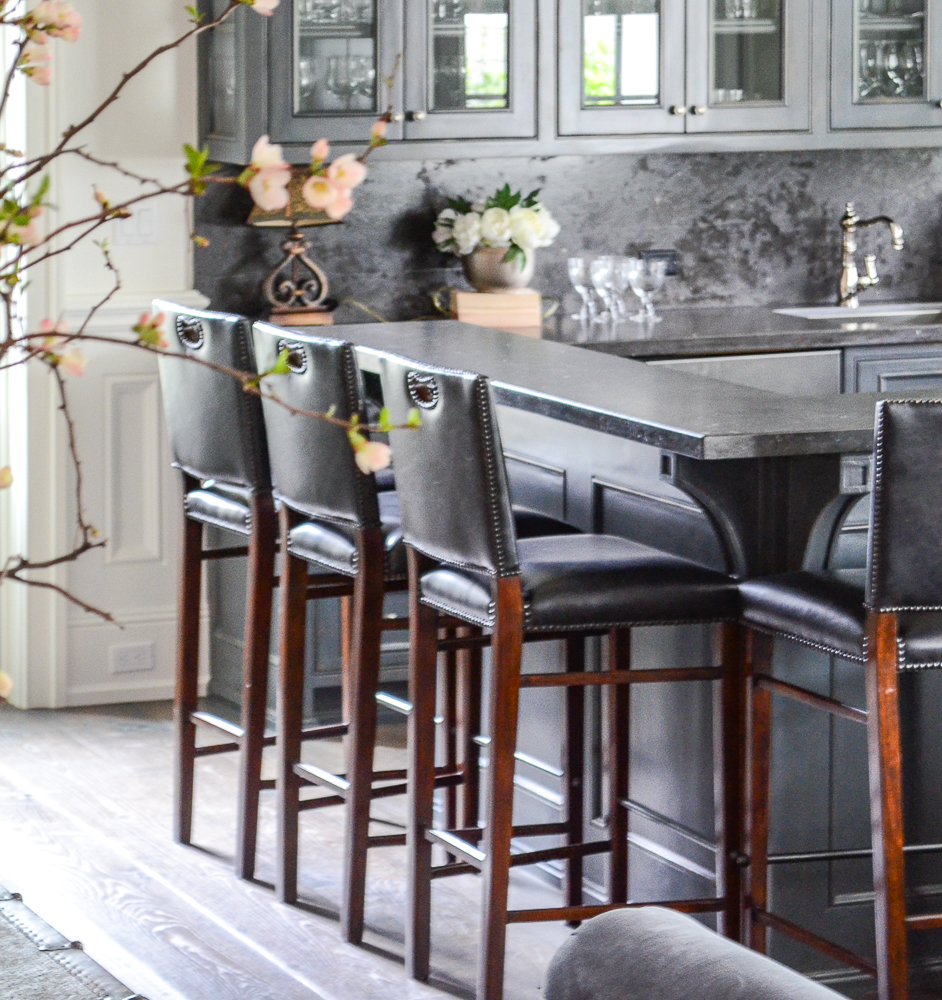 STEP 4
Perhaps one of my favorite changes was the addition of this vintage leaded glass window above the long console table. This wall space has always been difficult to figure out, because it can easily look cluttered or too busy. I have tried mirrors and photo galleries, but never loved anything…until now.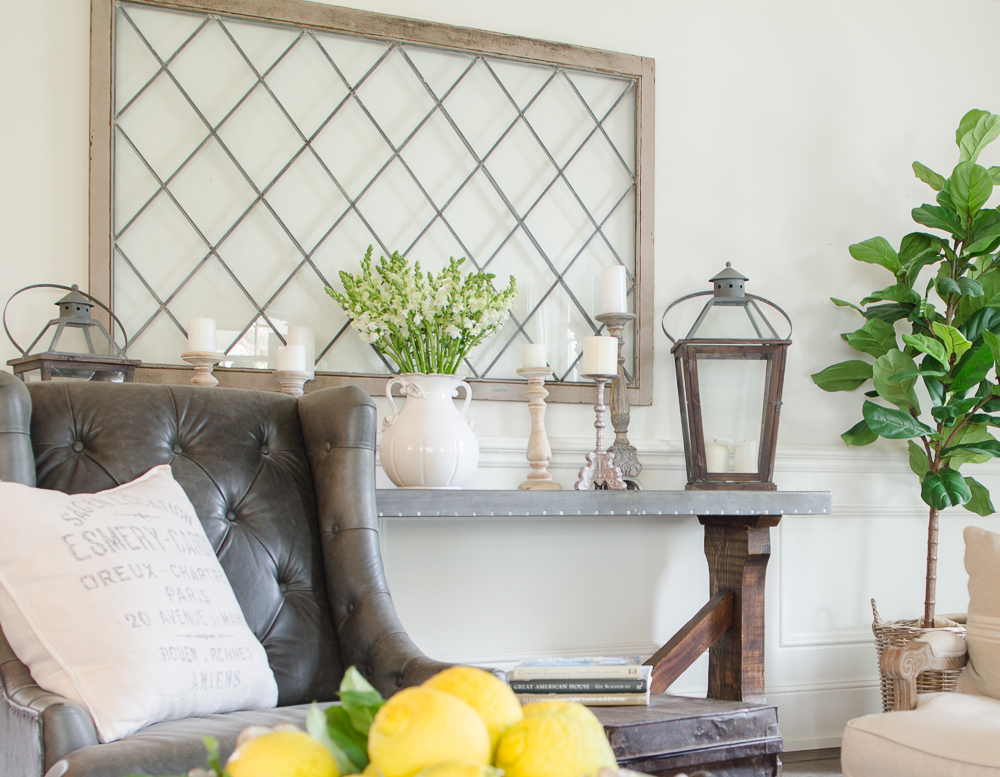 This simple window adds just the right amount of interest without being too busy and is the perfect light and bright addition to the room.
STEP 5
The final touch was two mercury glass vases filled with faux cherry blossom branches and fresh stock.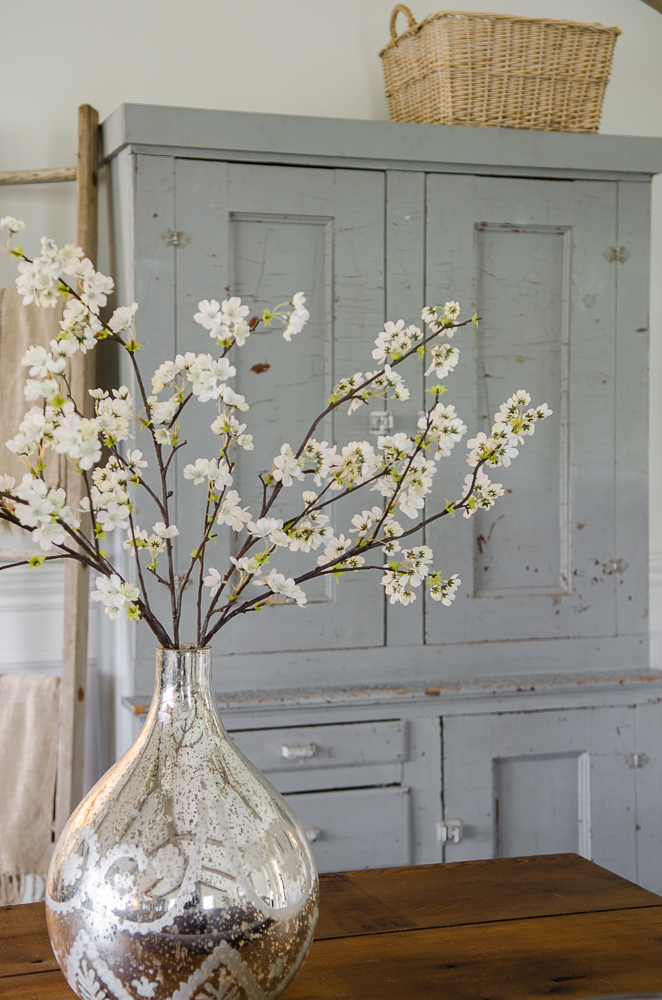 The addition of bright white flowers was the perfect finishing touch for my family room refresh.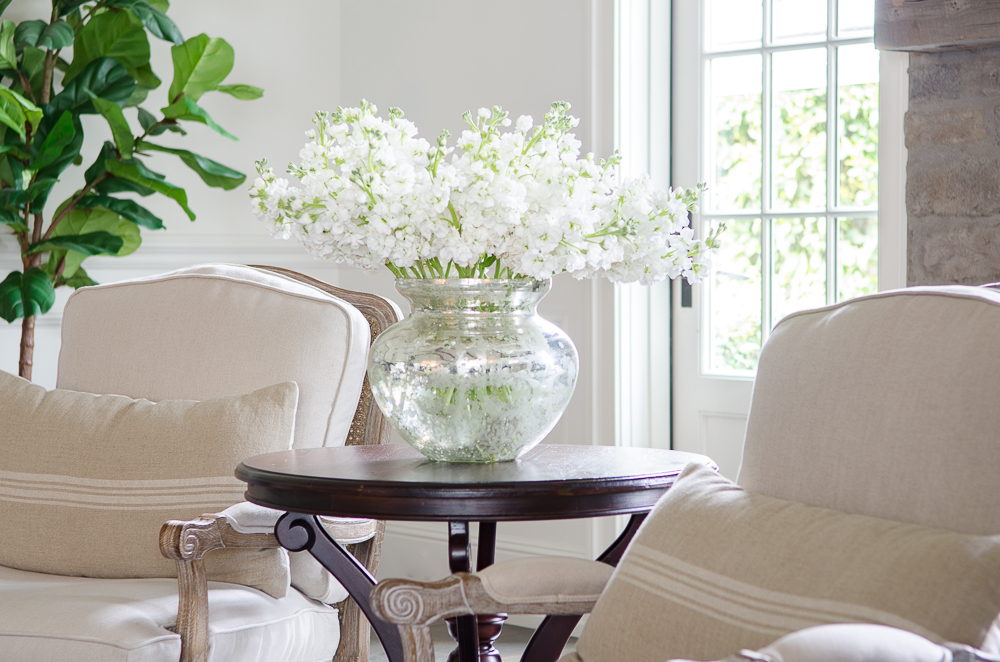 Overall, the transformation of our family room was incredibly easy and only required a couple of simple changes. Incorporating some light, neutral colors, rethinking the layout of the furniture and adding large vases of white flowers made a huge difference in not only how our family room looks, but how it functions.
If you are in need of a refresh in your home, I hope this gives you some ideas about how you can transform the look of any room with just a few small changes.