Easy DIY Decorative Book Covers
A funny thing happened this week while I was cleaning out our extra bedroom. (There's a lot of cleaning out happening right now!) I was sorting through a bunch of books that had been collecting dust in the closet and simultaneously organizing a bunch of craft supplies when I discovered a perfect match; a stack of scrapbook paper and several hardcover books. It occurred to me that I could create some easy DIY decorative book covers, in specific colors, to use in many of my decor projects.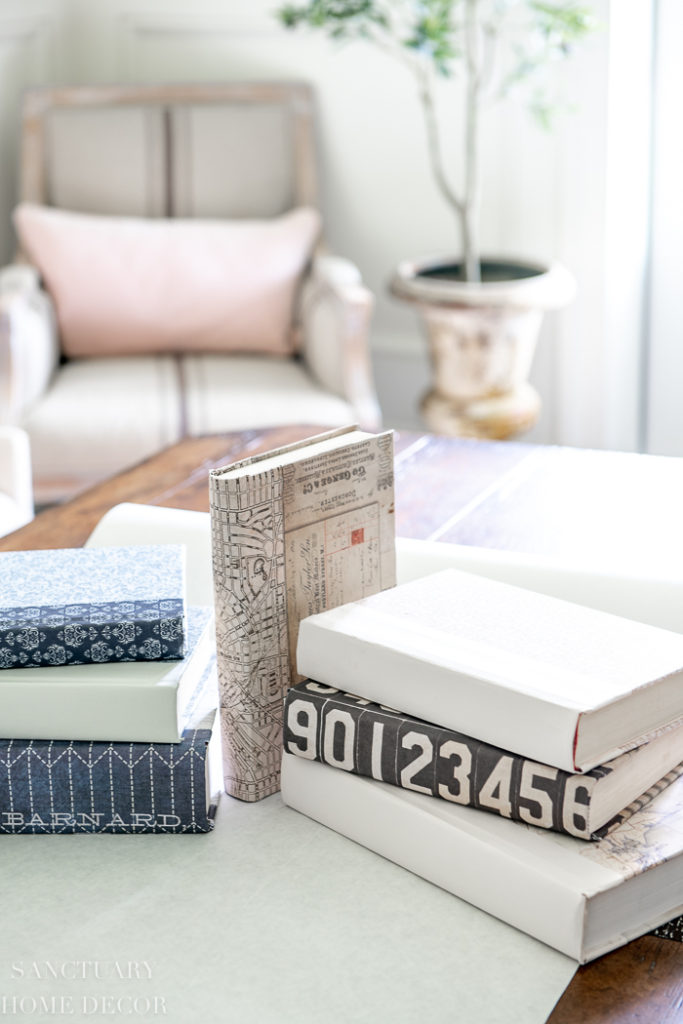 I gathered some supplies and tried a couple of different techniques before figuring out an easy way to cover my books, using minimal paper and time. Below is a list of the supplies I used.
A hardcover book.
Mod Podge or other glue product
Decorative Paper
A brush
A ruler
Paper cutter, scissors or X-Acto knife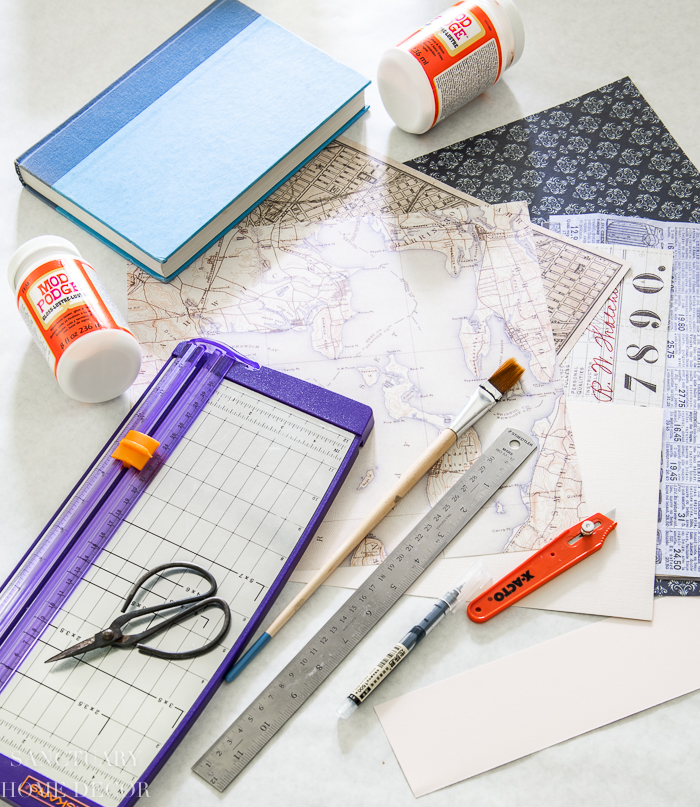 I had a stack of 12×12 decorative paper to work with including thick cardstock and regular weigh papers. If you don't have any decorative paper on hand, you could use wrapping paper, butcher paper or any other paper you like.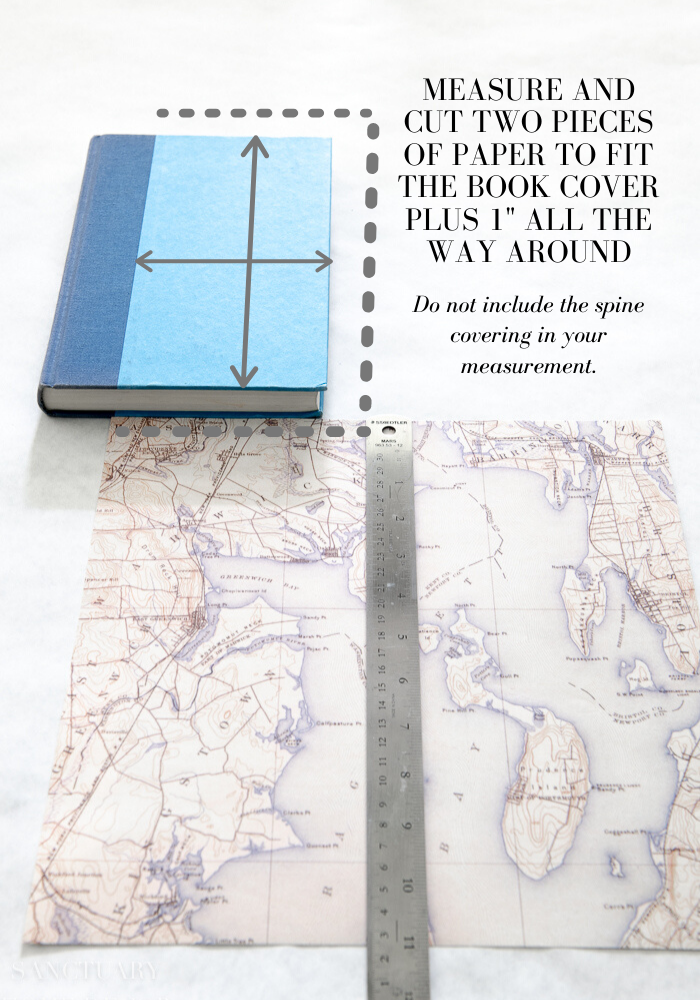 Start by measuring the book cover, minus the area that contains the spine covering. Add approximately 1″ to three sides and cut two pieces of the same paper for your cover. This does not have to be exact, close is good enough.
Glue to paper to each side of the book. I used Mod Podge because it is pliable while wet but dries smooth and hard.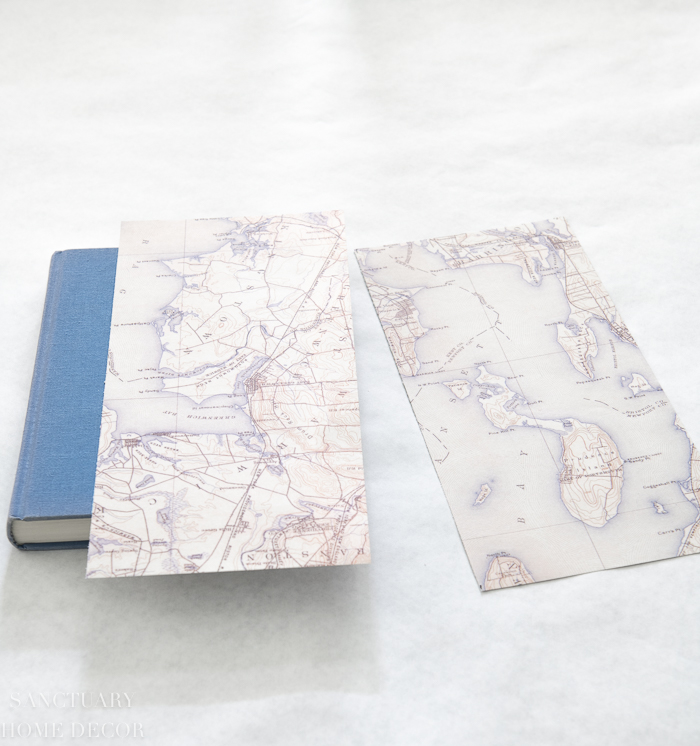 Once you have the cover paper glued down, measure the entire spine of the book. Cut a piece of complimentary paper to cover the spine.
Remember the spine is what you will most likely see when using the books in your decor.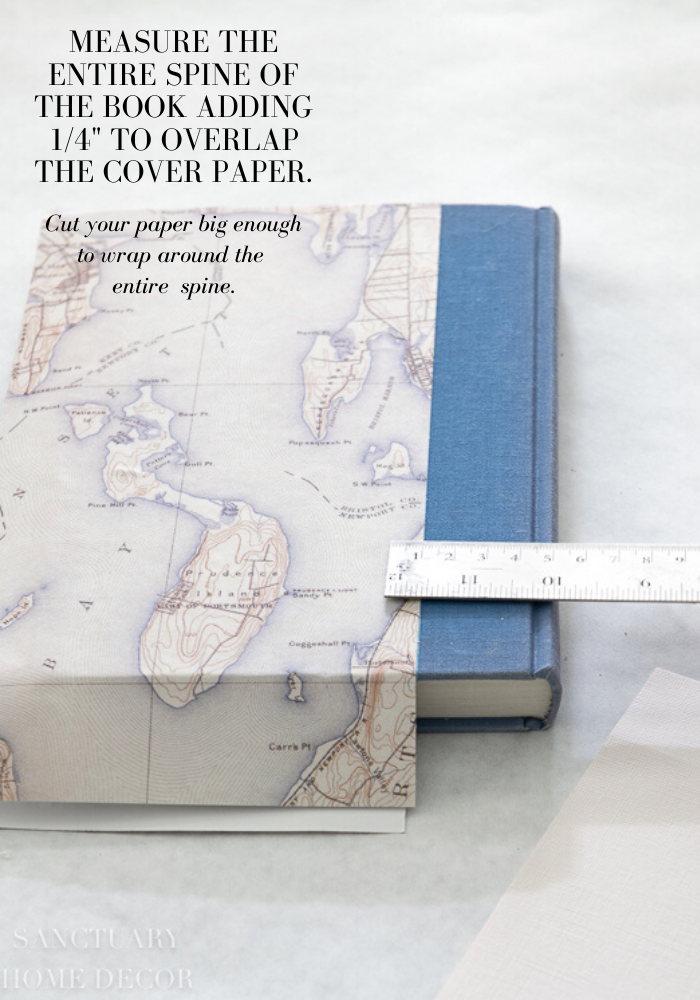 Glue the paper on to the spine smoothing down any bubbles and pressing into indentations.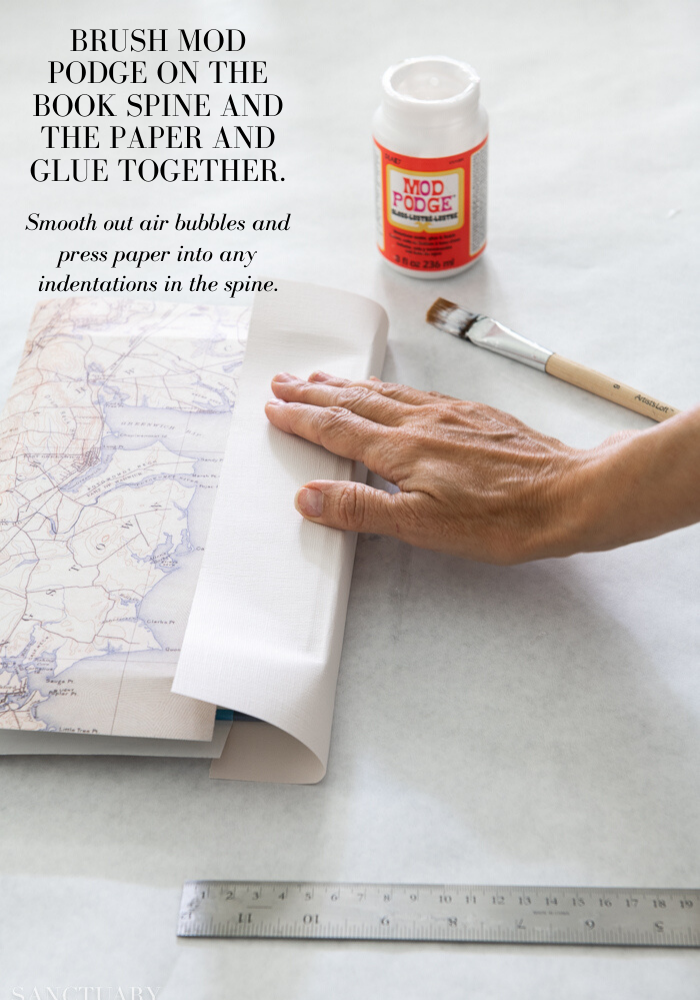 Allow the glue to dry and follow the instructions below to fold in the edges of the paper, cleanly.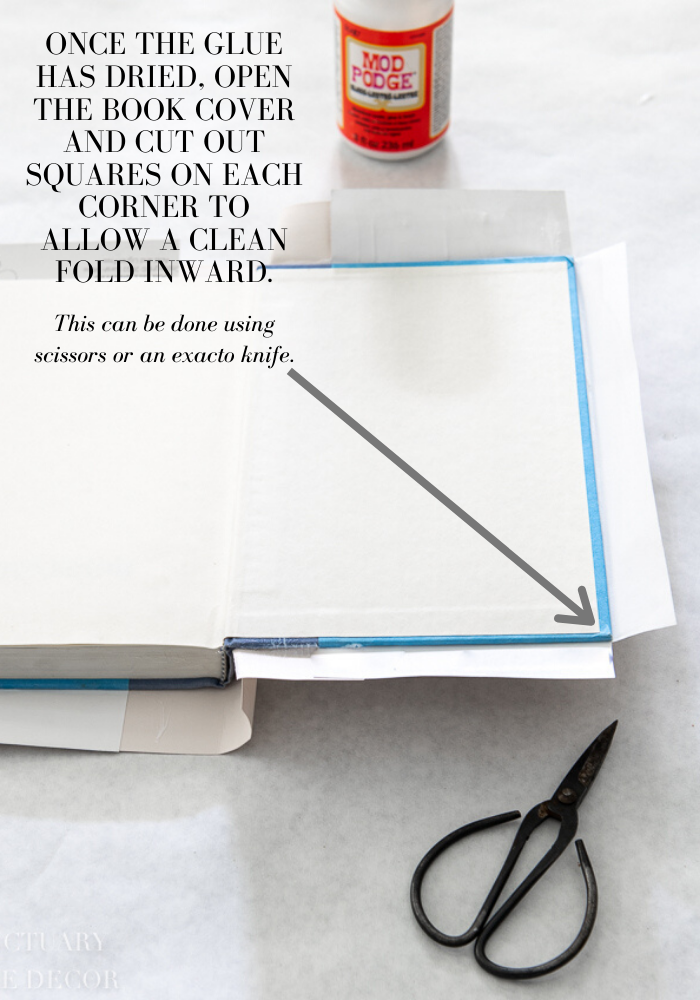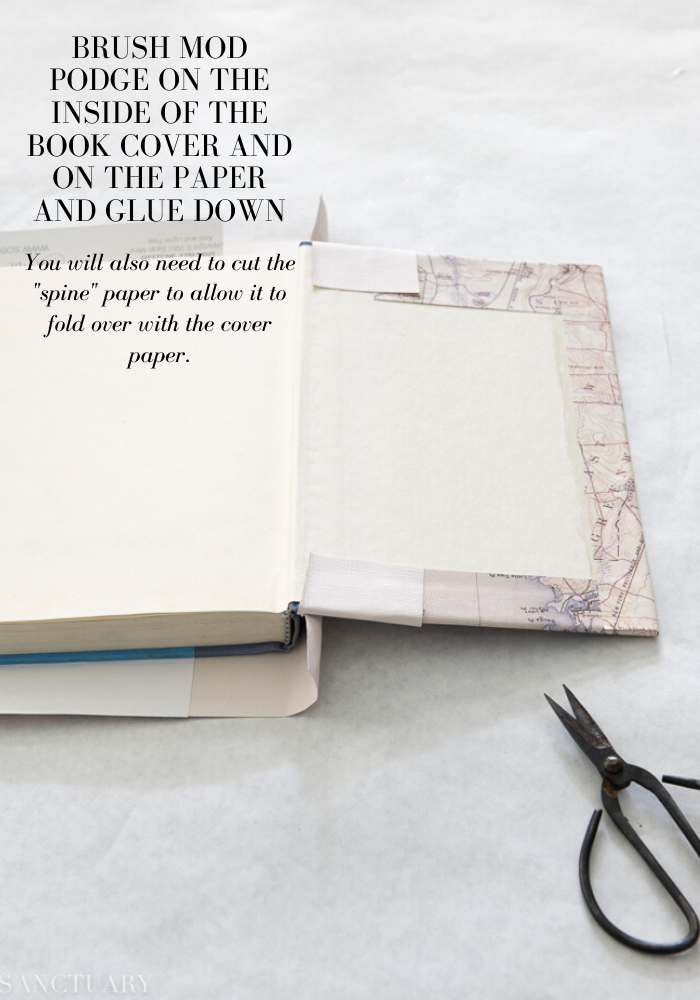 Once you have the cover paper glued and folded, trim the paper on each end of the spine to 1/4″ – 1/2 inch.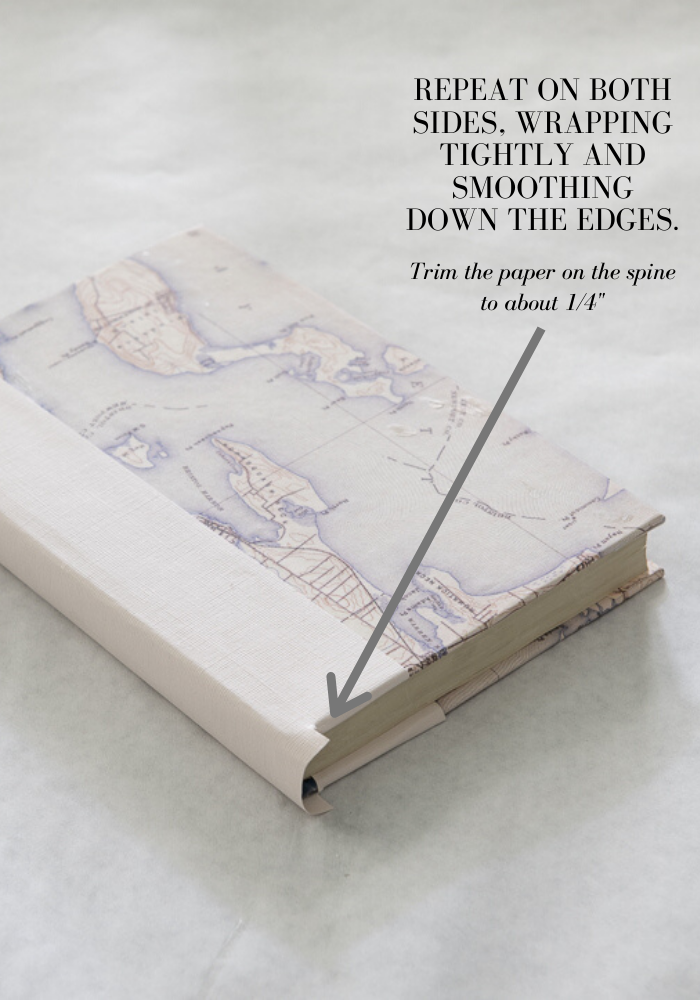 Tuck the paper in between the book and the spine to finish the look.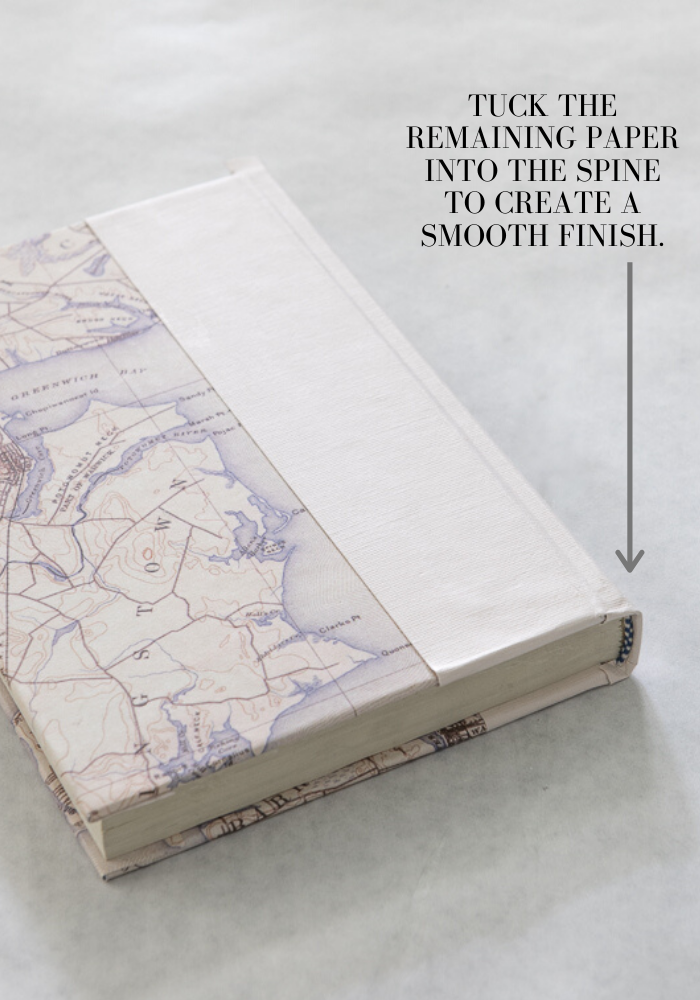 For a simple, clean look on shelves or a vignette, stack several books with the same color spine. To add a pop of color or interest create books with coordinating color spines and covers.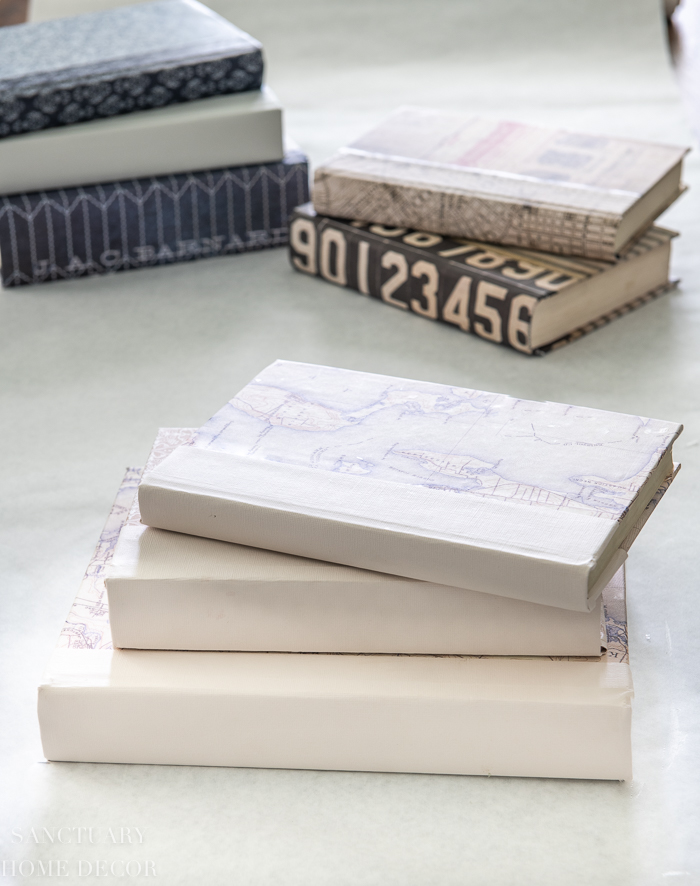 If you are super creative, you can print or write sayings or titles on the spine paper. A stack of these make a great gift or look beautiful on a book shelf.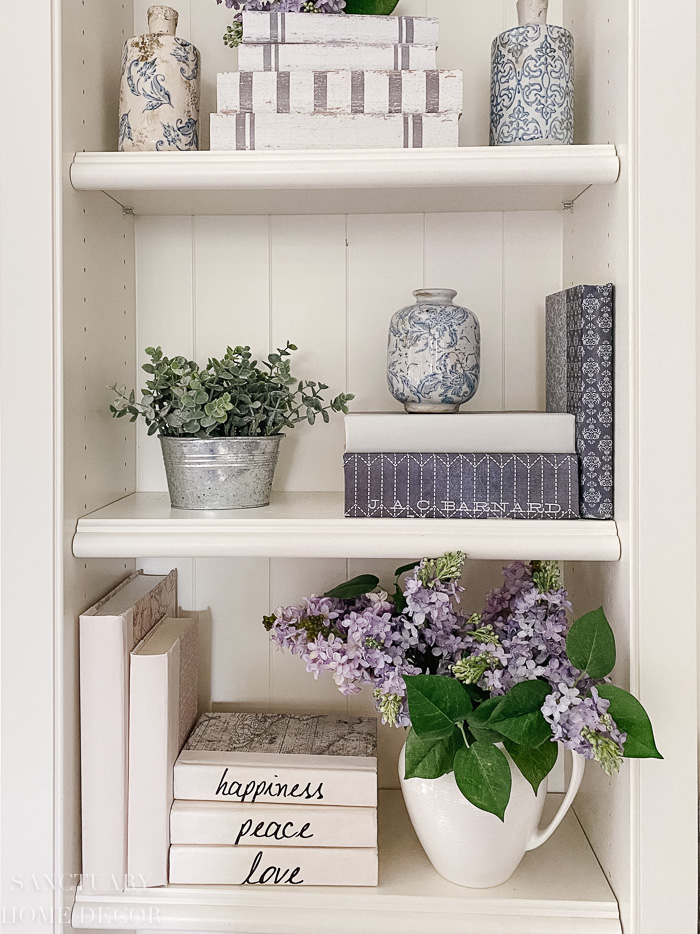 I styled my new books on my breakfast nook bookshelf. Decorative books make shelf styling easy and effortless and add a beautiful touch to any vignette.
You can see all of my SHELF STYLING TIPS HERE.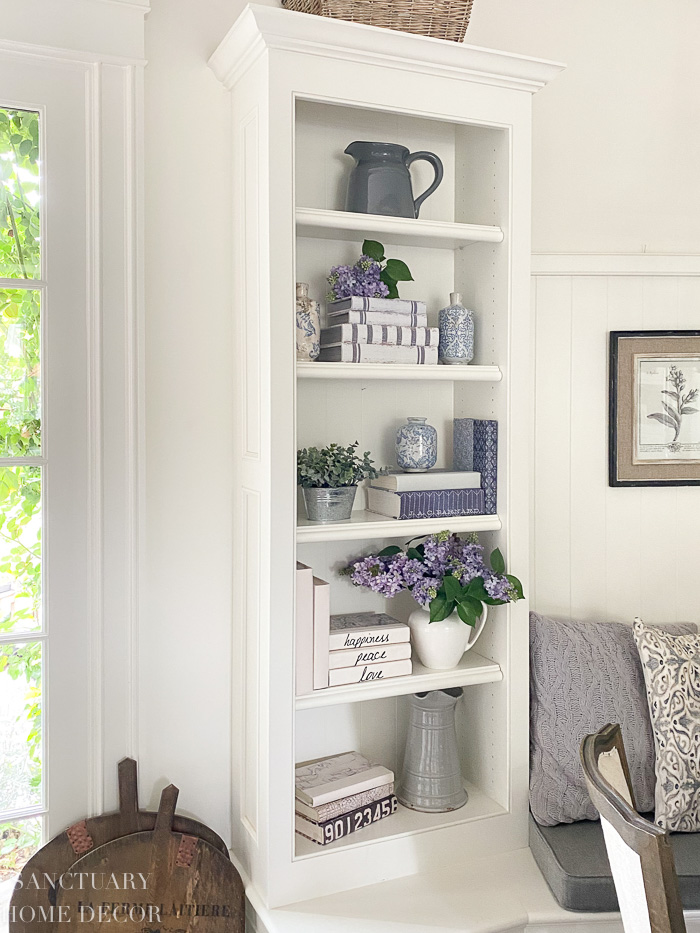 These DIY decorative book covers are definitely my new favorite craft project! I have all kinds of plans for book stacks that I will be able to use in each season. I've included some online shopping resources for you below, so you can get started on covering your books! Have a beautiful day!