Home Office Makeover: Planning & Inspiration Boards
Hi you guys! I'm so excited about a new decorating and organizing project I'm working on! I am finally doing a much needed home office makeover- yay! I have gathered all of my inspiration photos and created mood boards to get the process started so I wanted to share all of details with you. My hope is to show you the process I use to visualize a room and then show you the final reveal when it's complete.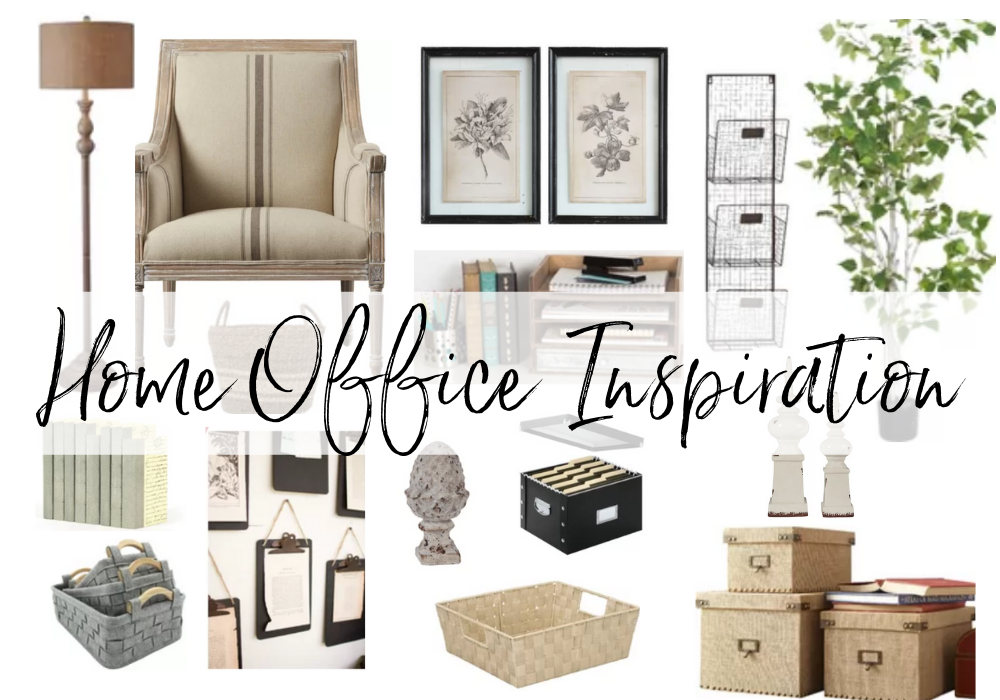 This is part one of my home office makeover and actually might be my favorite part of any decorating project.
This is where I get to dream and plan and envision a space before I dive in to the actual shopping and rearranging.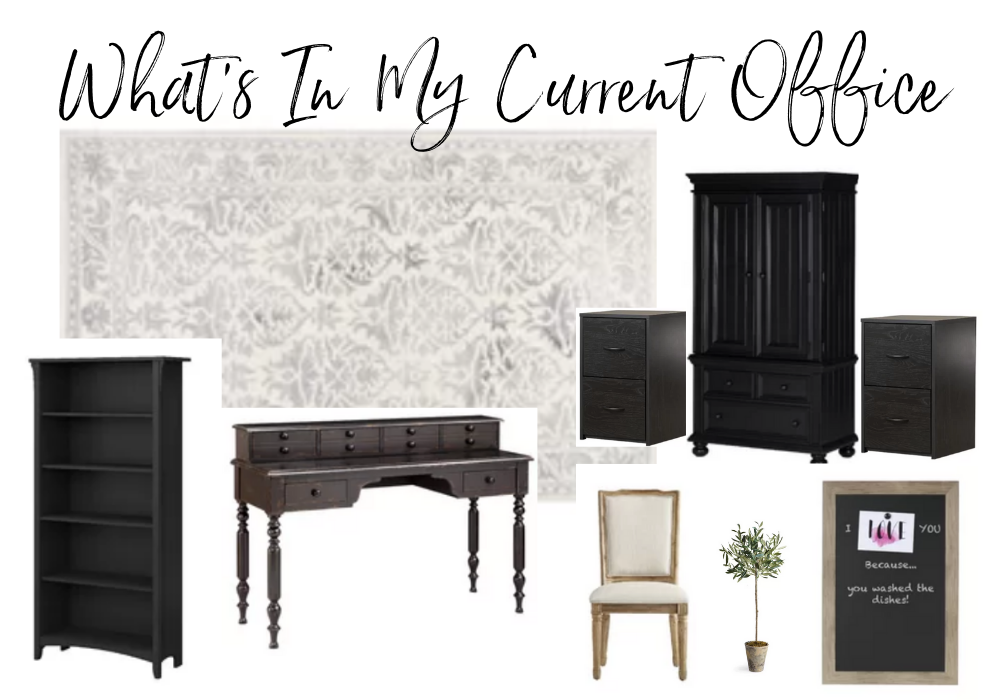 My current office is a collection of furniture that has been moved from room to room and somehow ended up as "office furniture". The good news is, it's all the same color (black), so at least I have a cohesive palette to start with.
The bad news is, I never took the time to create a space that was truly organized and that I love to work in, so I find that I actually avoid working in my office. It is usually filled with stacks of mail, bits and pieces of projects I am working on, various architectural or design plans and any number of of odds and ends that don't really have a home.
The goal is to create an organized space that is not only functional, but feels good.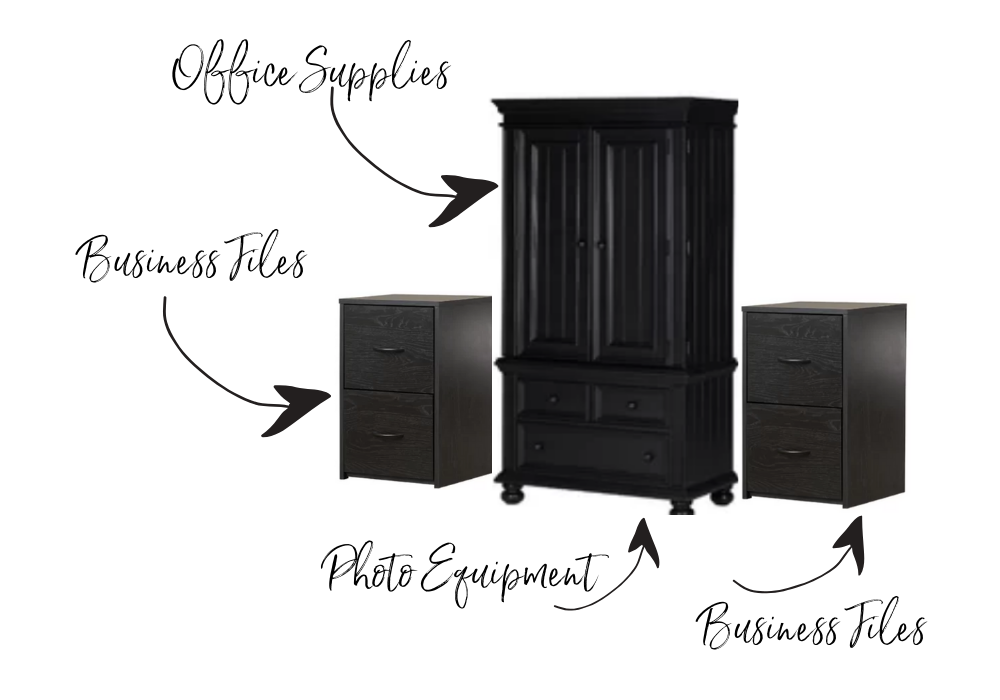 My first goal is to organize what I already have so that I am able to work in my office with ease. I find that office supplies, business papers/files and photo equipment take up a huge amount of space, so I am going to get those items organized into my current armoire and file cabinets.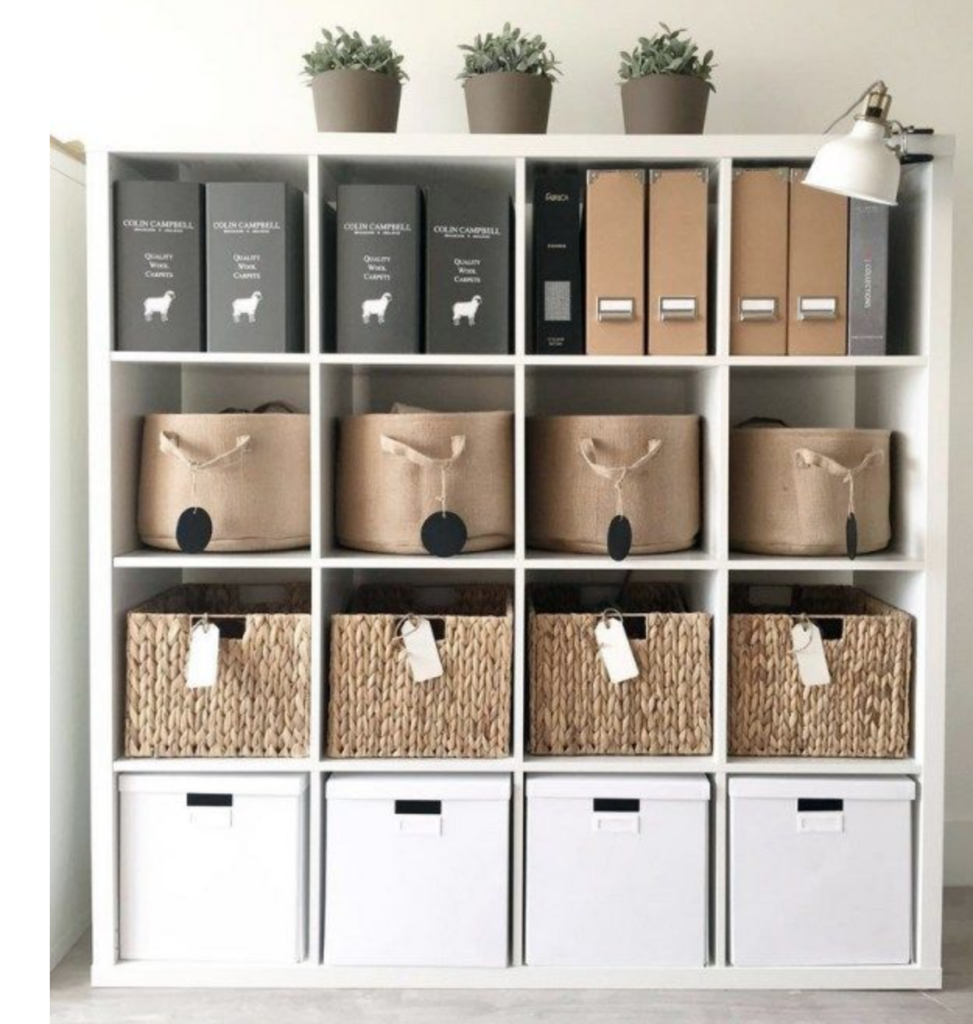 Next I want to organize the books and magazines into my current bookshelf and add some decor that softens the overall look. I also need to find a way to organize the mail the seems to constantly stack up.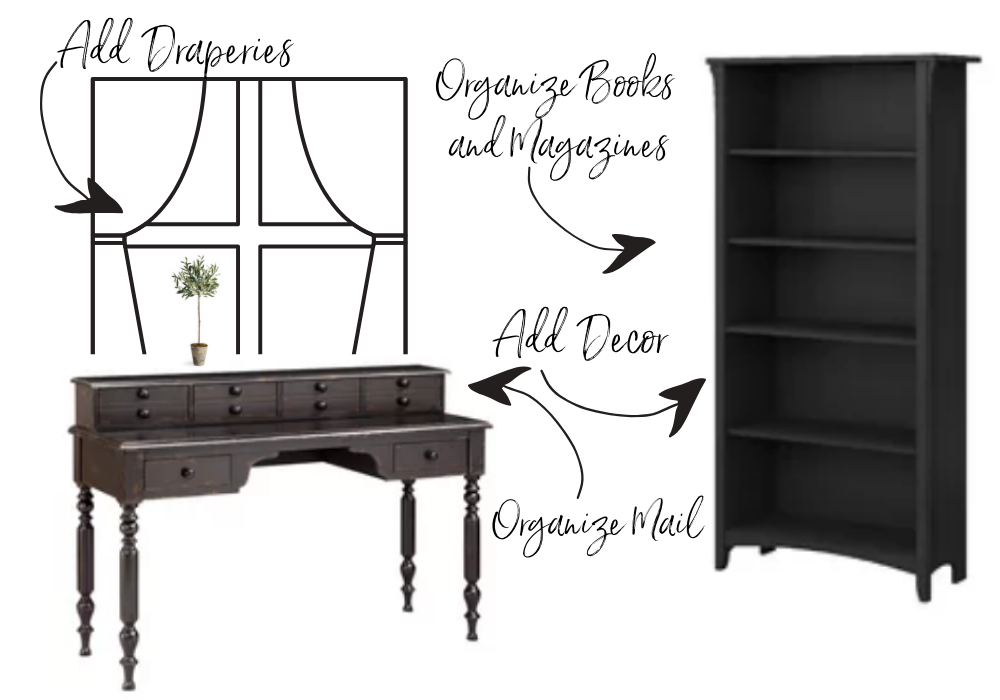 Finally, I want to add some soft fabric draperies to the window above my desk. With all of the black furniture, I really want to create a softer look in my office using some fabric, plants and decor pieces.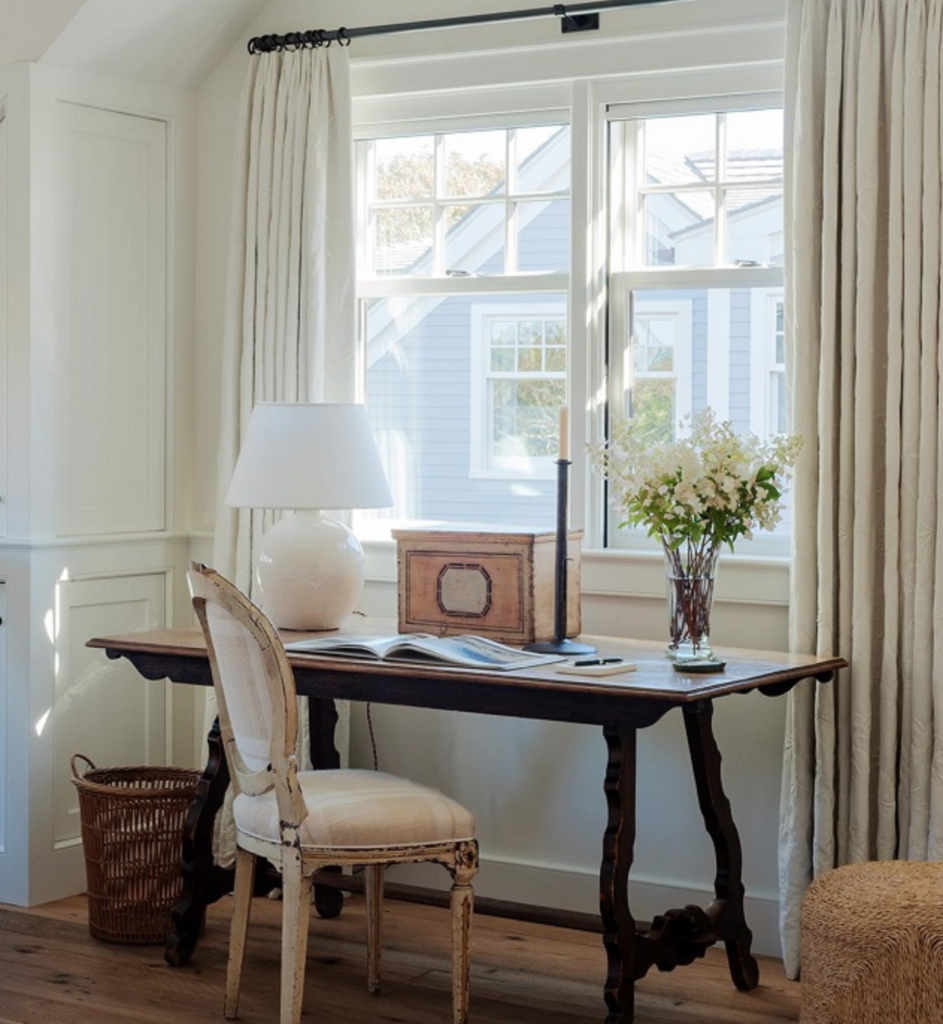 After I decided how to use the items I already had in my home office, I began the search for the items I wanted to use to organize and decorate. I decided to use Joss and Main as my main resource, since I always seem to find a ton of beautiful pieces at reasonable prices.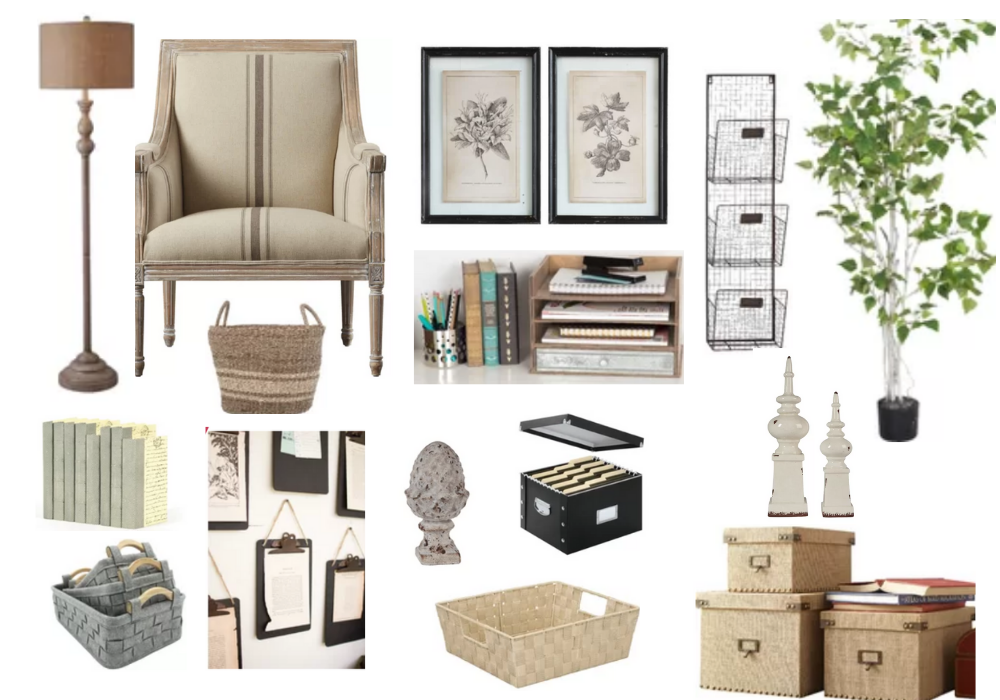 My goal was to add some linen tones mixed with soft grays to coordinate with the rug I already have. I found some great boxes and baskets to organize my office supplies and a few lighter colored decor pieces to add to my bookshelves.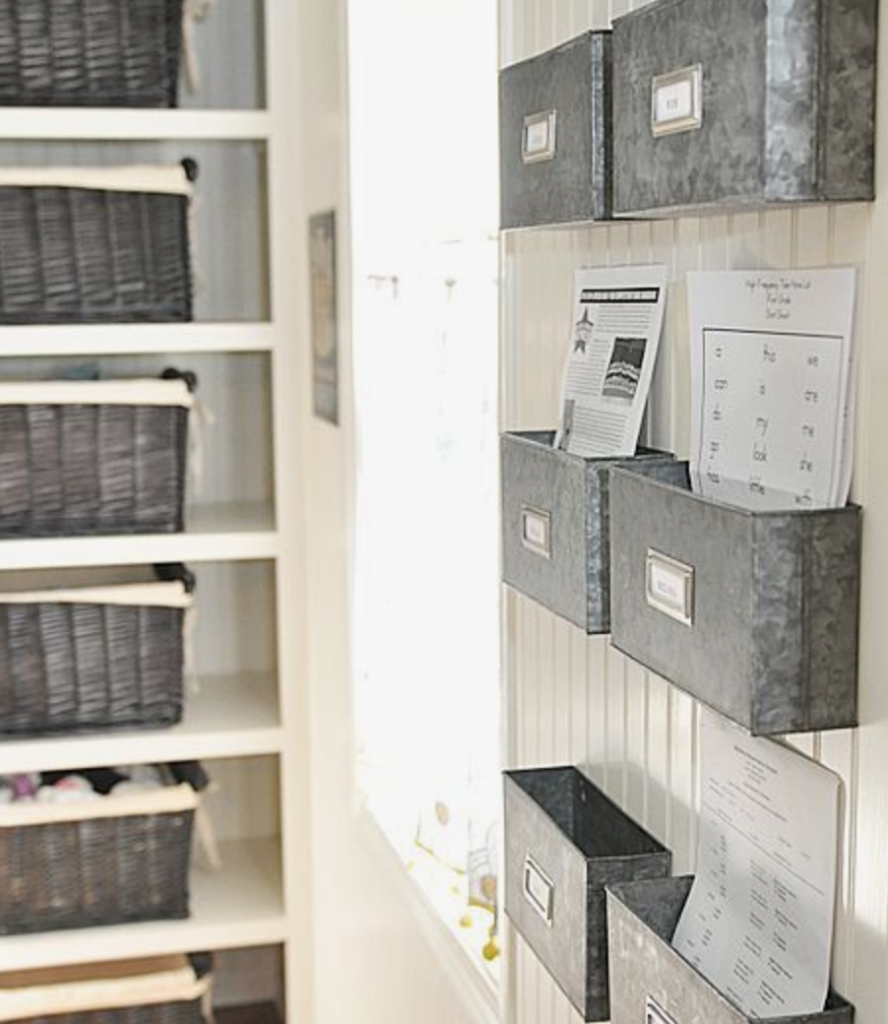 I also decided to add a new linen chair to a corner that is currently being used to store boxes and architectural plans.
My plan is to get organized and add a lighter, brighter feel to my home office using just a few new items.
You can see more inspiration on my Home Office Makeover Pinterest Board. I have already ordered a few things from Joss and Main and will begin the makeover and organizing next week! I plan to be finished in two weeks and will show you the finished look as soon as it's done! Wish Me Luck!!


Below are links to some of the items that I already have in my office plus my new organizing and decor inspiration.
| | | |
| --- | --- | --- |
| This Accent Chair// | This Sculpture// | This Framed Print Set// |
| This Basket Set// | This Lumbar Pillow// | This Mounted Chalkboard// |
| This Letter Tray// | This Bulletin Board// | This Storage Basket// |
| This Picture Frame Set// | This Wire Wall Unit// | This File Box// |
| This Storage Box// | This Desk// | This Desk// |
| This Bookcase// | This Armoire// | This Area Rug// |
| This Gray Rug// | This Filing Cabinet// | This Dining Chair Set// |
| This Basket Set// | This Floor Lamp// | This Armchair// |
| This Faux Tree// | This Faux Olive Tree// | This Desk Lamp// |
| This Faux Novel Set// | This Block Letter// | This Medium Box// |