Tour Our Cozy Guest Cabin In The Woods
It has been a slow and quiet start to the summer at our ranch in Montana. We typically have friends and family visiting every week that we are here, but this year we have only had a few guests up, so I have had some time to photograph the ranch in new and fun ways. Less company also means, our guest houses have been empty, so I have been doing a few projects and some updating and today I thought I would give you a tour of our guest cabin in the woods.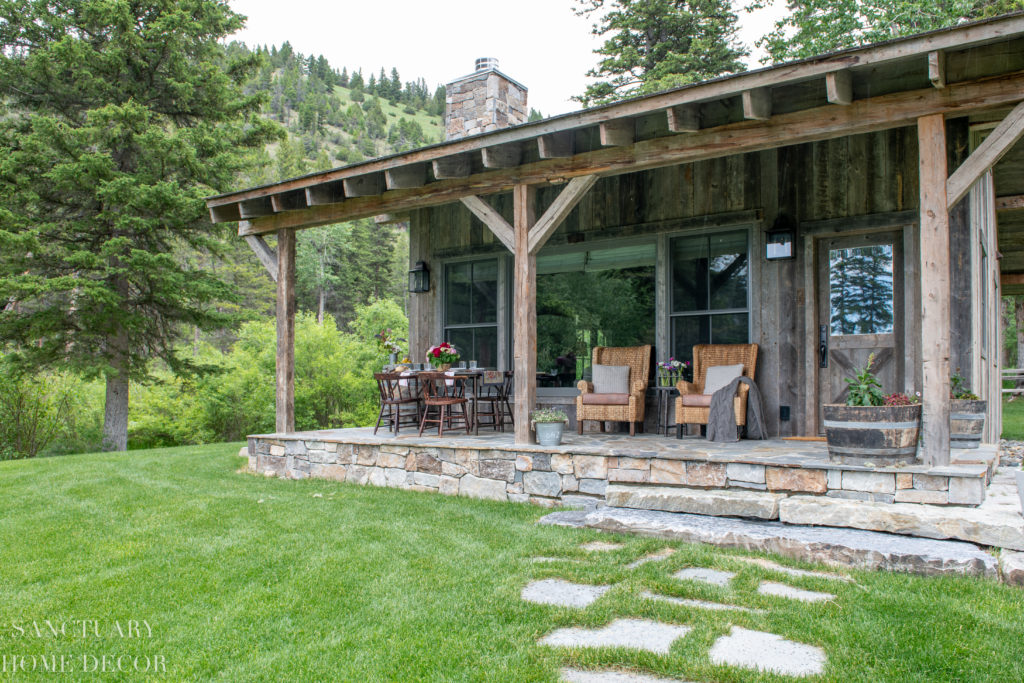 We have three guest houses on the ranch all separate and in different settings. (We are just completing the third and I will be sharing that progress with you in the coming weeks.) Each is unique and I have found that most of our company has a favorite for one reason or another. The cabin in the woods sometimes referred to as "The Honeymoon Suite" is tucked away at the back of the ranch with dense woods directly behind it and a view of the pond and valley from the large front window. It is a cozy and romantic hideaway for a couple or the perfect studio suite for a family. Come on in and take a look around!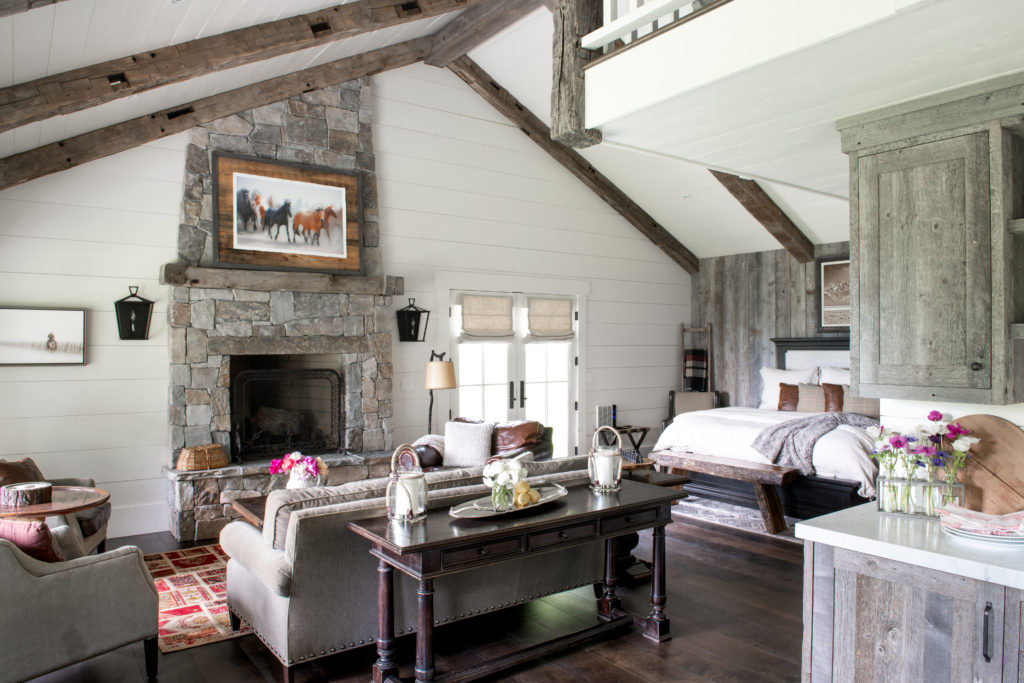 Our guest cabin in the woods, is a large open space with a combined living area and bedroom, a small kitchenette and an open loft with two twin beds. We designed it to be light and airy yet still feel rustic and warm.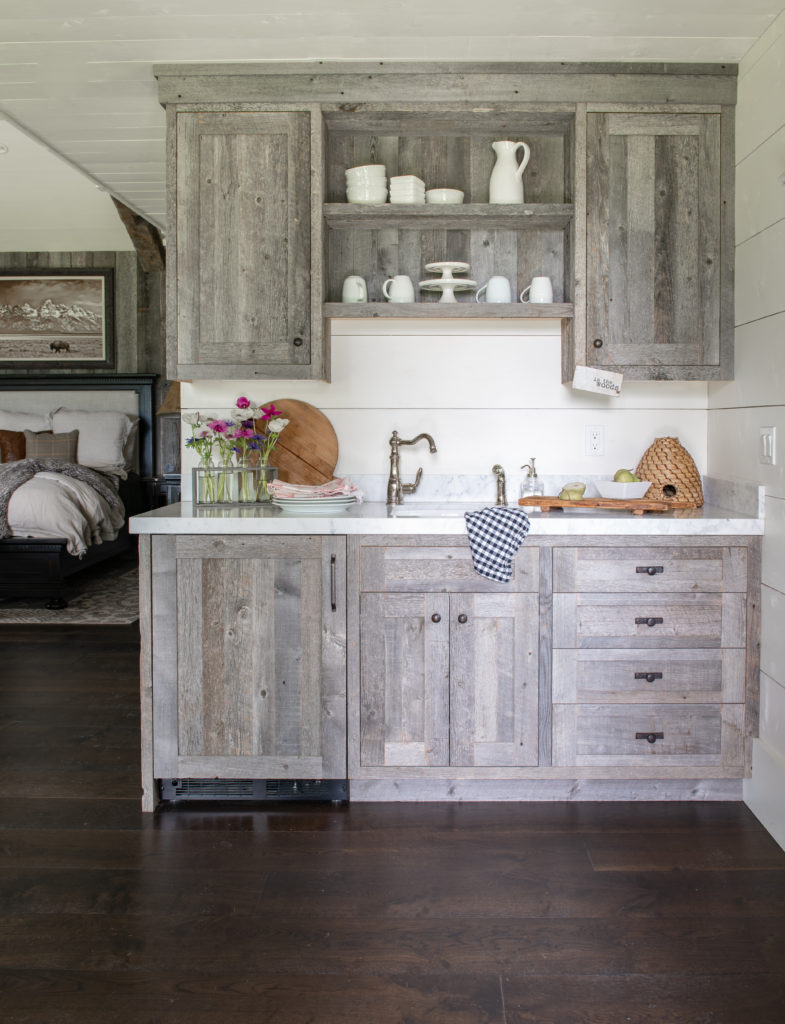 When you first enter the cabin, you are greeted by a small kitchenette stocked with a few basics and supplies. Because we generally share all of our meals in the main house, we decided it was not necessary to put a full kitchen in this cabin.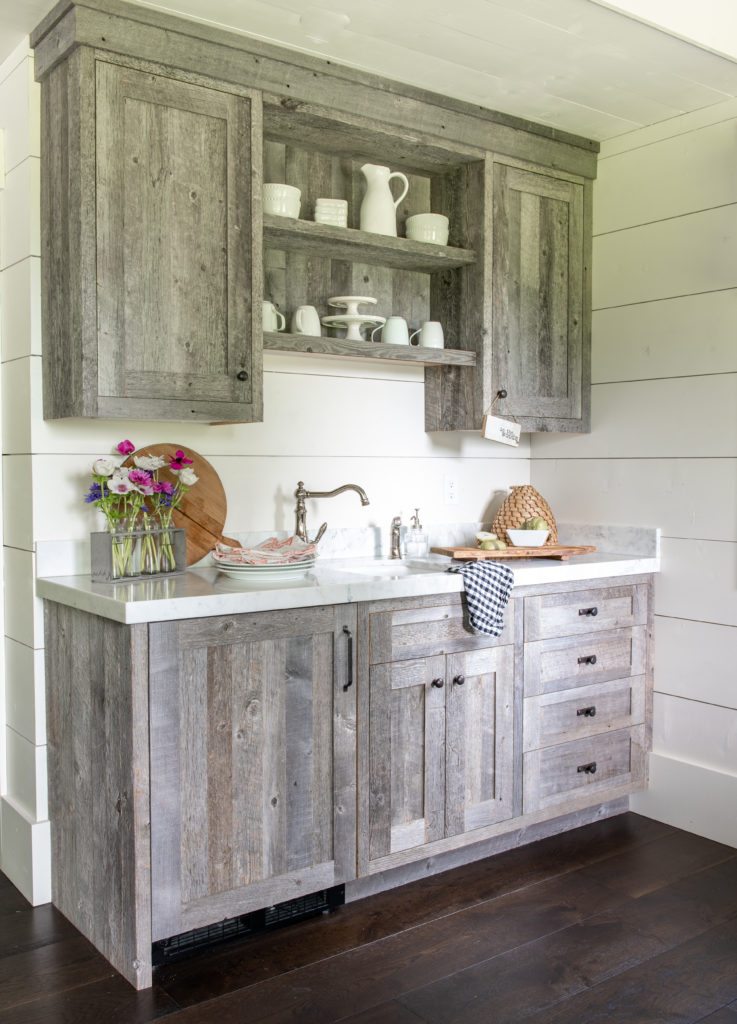 Our guests have everything they need with a small refrigerator (behind the paneled door) and a few snacks tucked away in the cabinets.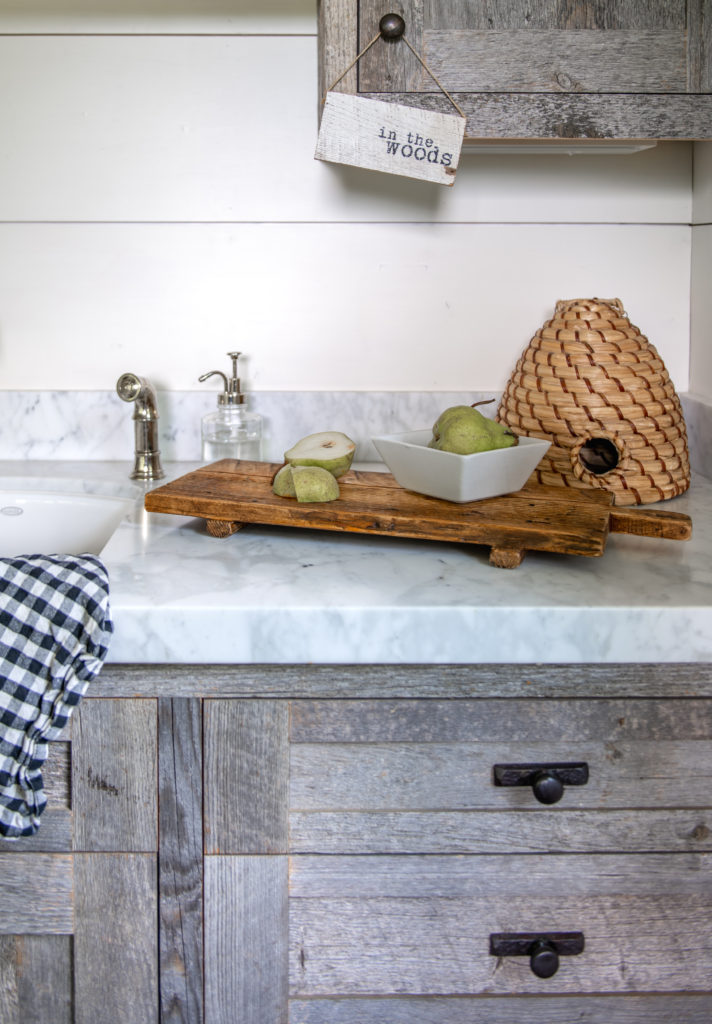 In keeping with the rustic feel of the cabin, we decided to use reclaimed barn wood for the cabinets. Our builder developed a way to create cabinets that look rustic yet refined and we have repeated this design style throughout the ranch.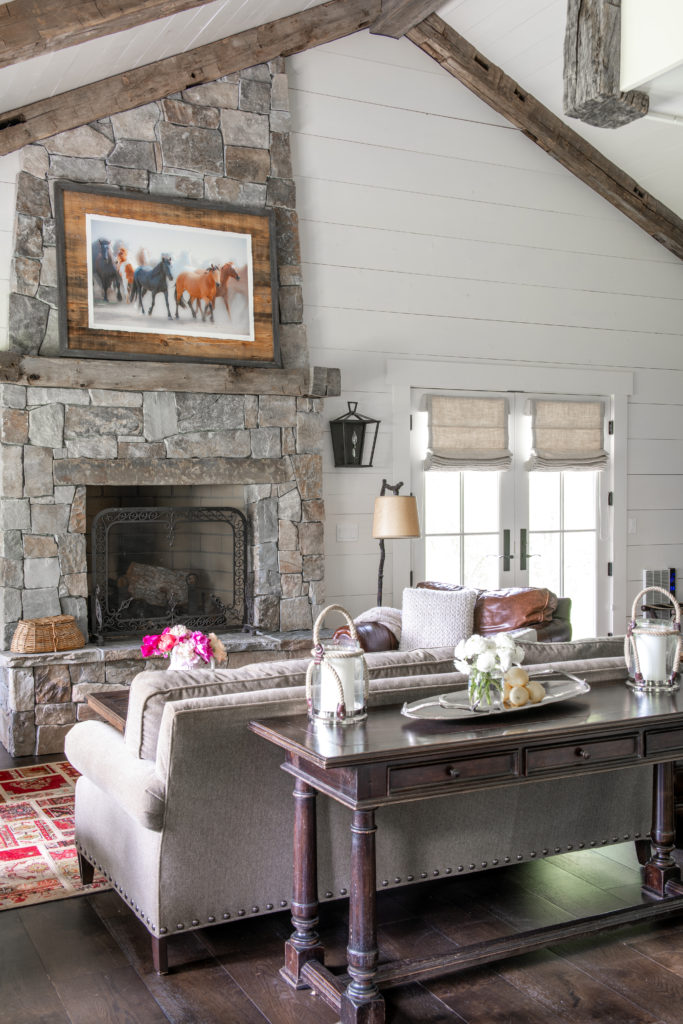 In the living area, we added an oversized fieldstone fireplace to the cabin, so our guests could warm up on those chilly Montana nights.  We kept the furniture simple and slightly rustic to create a warm, cozy feel.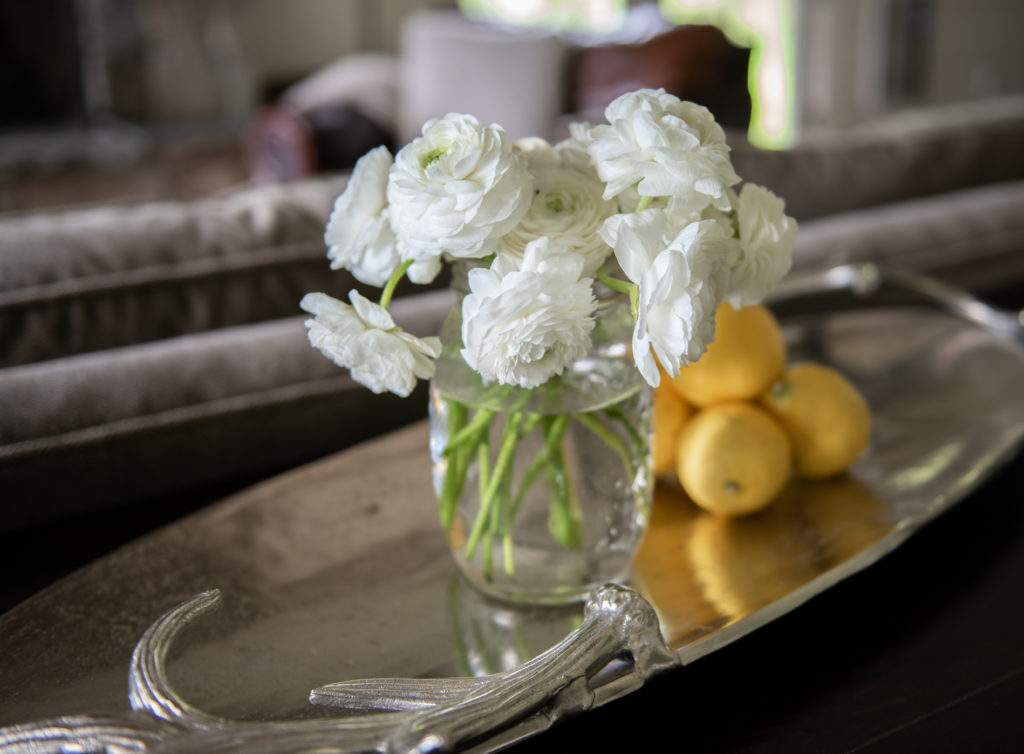 I chose simple, local decor to accent the rustic nature of this cabin.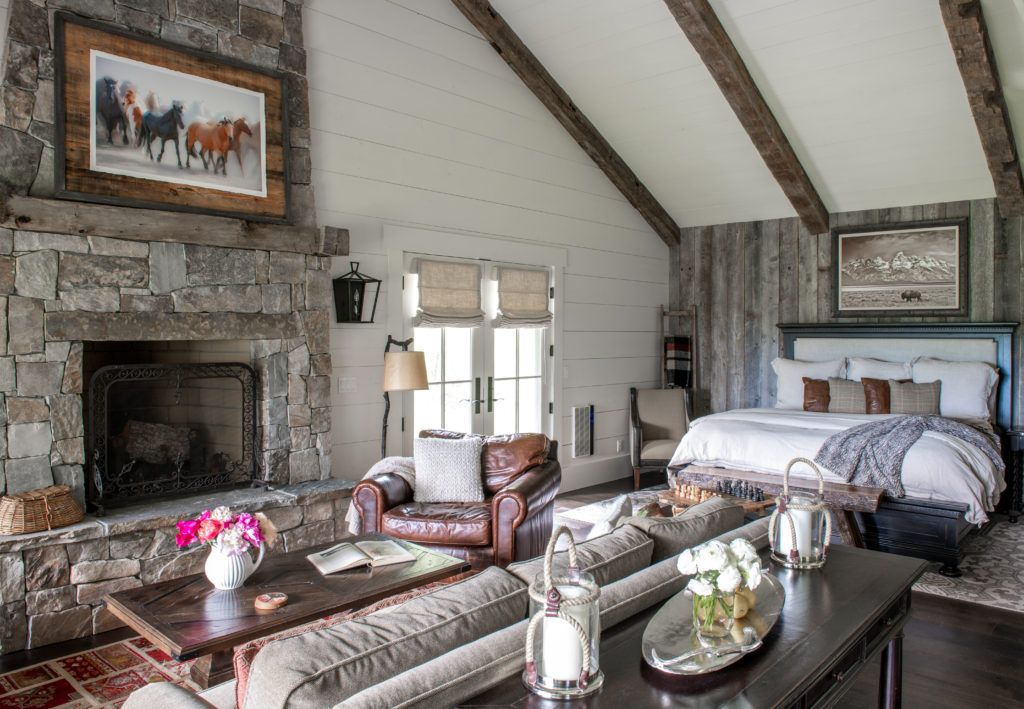 Because we had to think in terms of decorating not only the living space but also the bedroom, we chose neutral base colors and added some warm accents with pillows and rugs.  I like the idea of being able to change colors in a space seasonally and this décor makes that easy to do.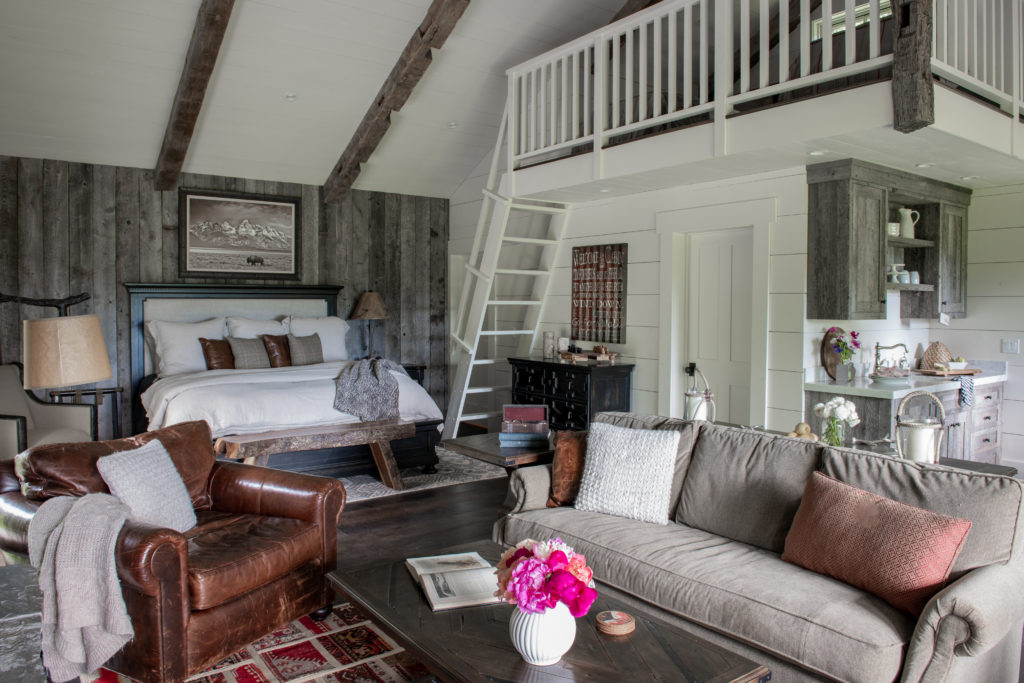 The rustic leather chair was a find in a vintage shop and is a favorite reading spot in the cabin.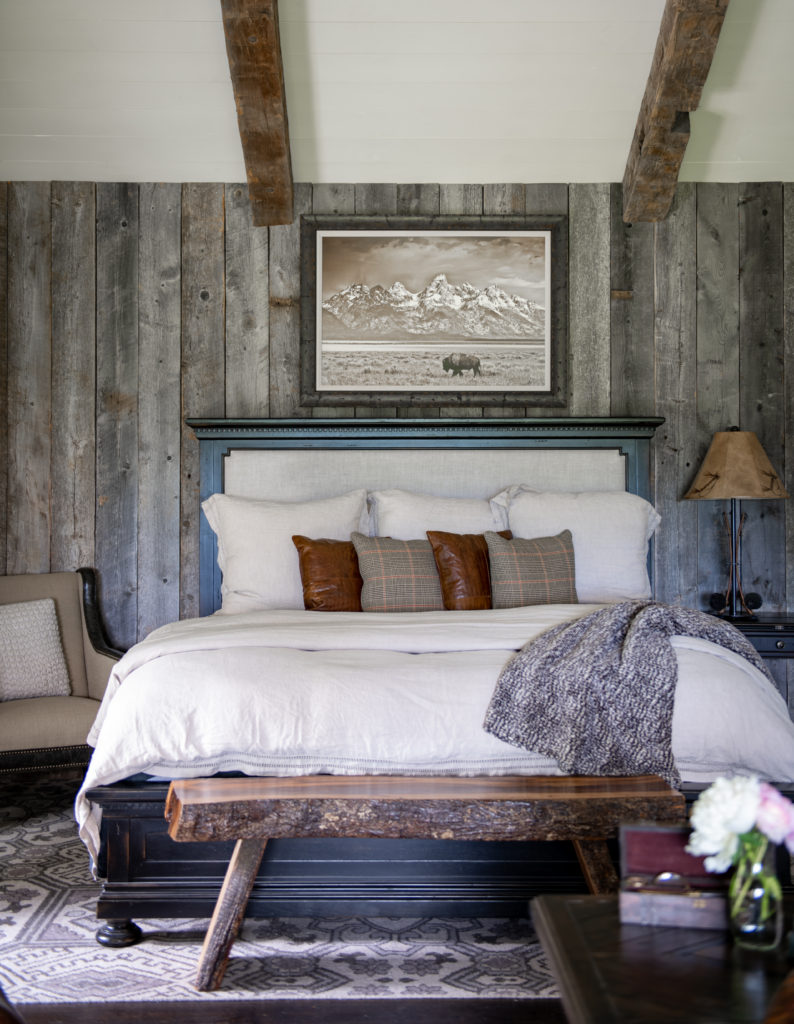 We included a reclaimed barn wood wall behind the bed to keep the rustic look cohesive throughout. A photo above the bed from a studio in Jackson, WY, depicts the beautiful Grand Teton mountain range.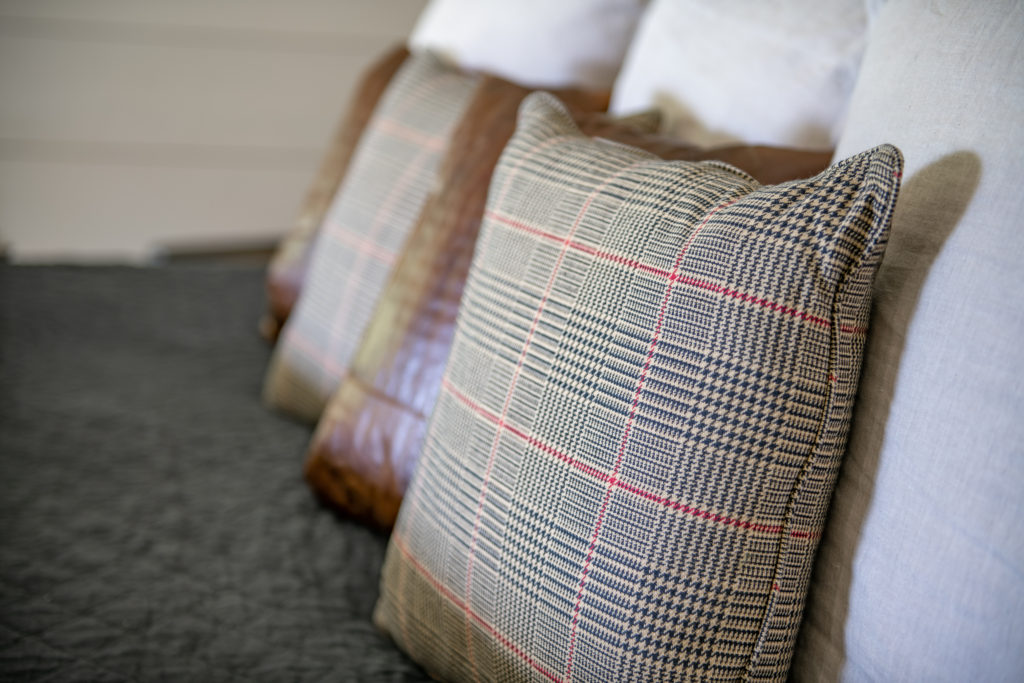 The wood and linen bed is the perfect base for neutral bedding with leather and plaid accent pillows. I recently added these throw pillows to the bed to bring together the décor in the living space with the bed area. I love how it adds a slightly masculine feel to the bed without being too dark.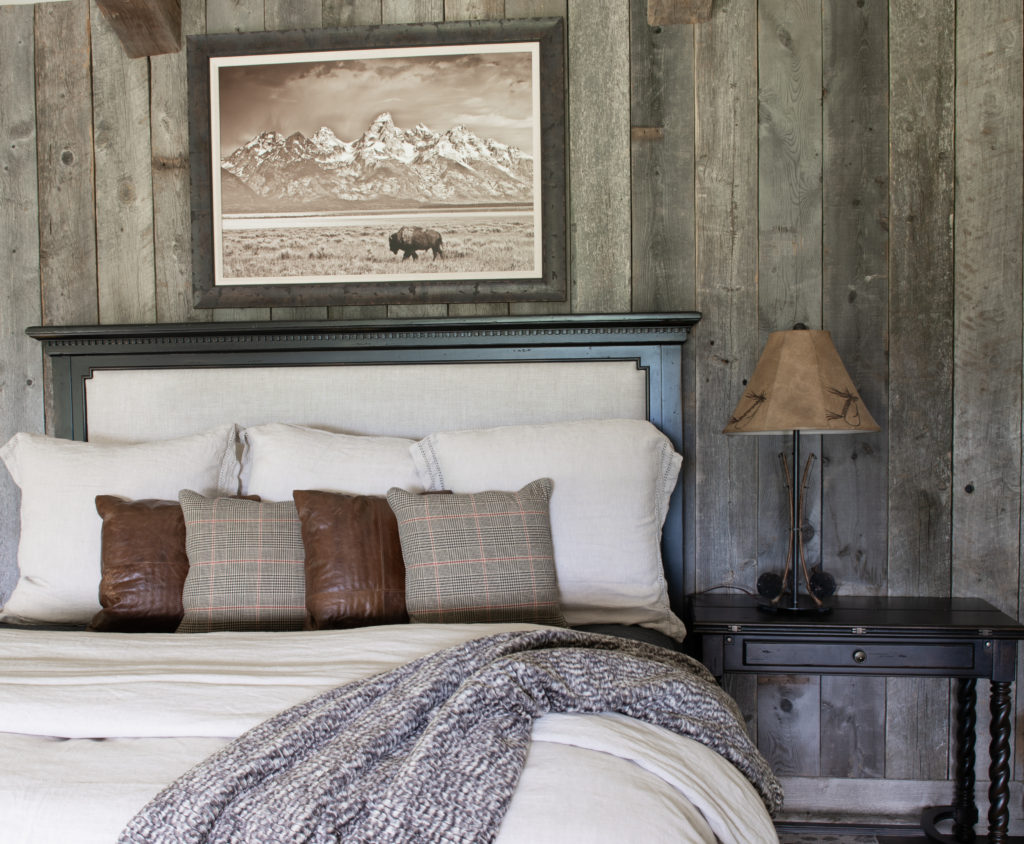 We did not originally intend to include a loft in this cabin, but because of the high ceilings, we ended up having just enough space for a couple of twin beds in a cozy loft space.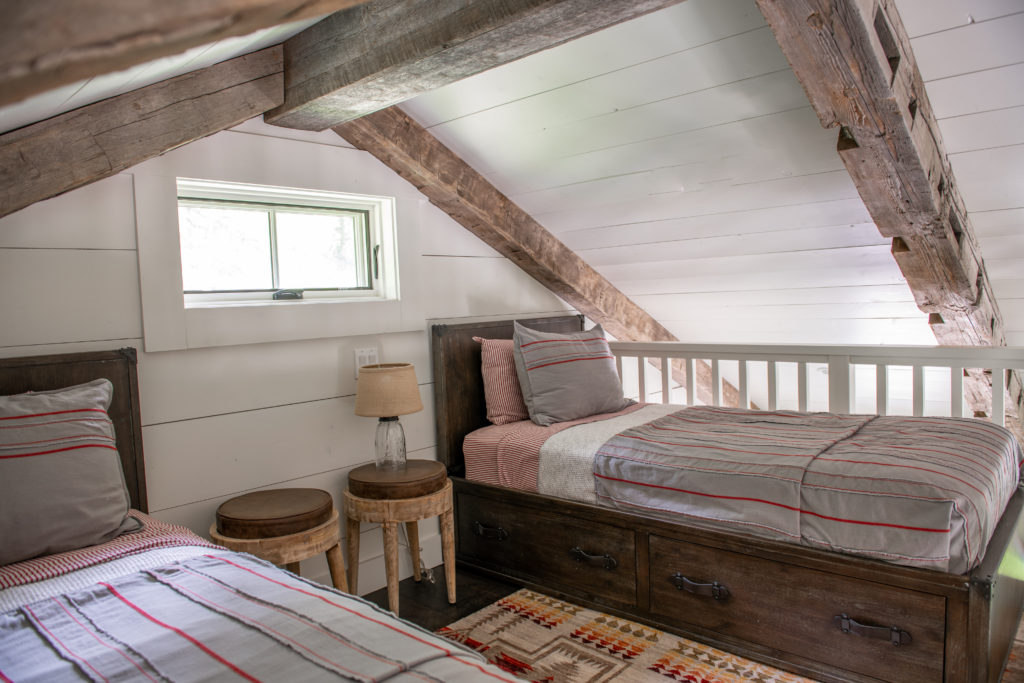 Platform beds with drawers create storage for our visitors without taking up the limited space.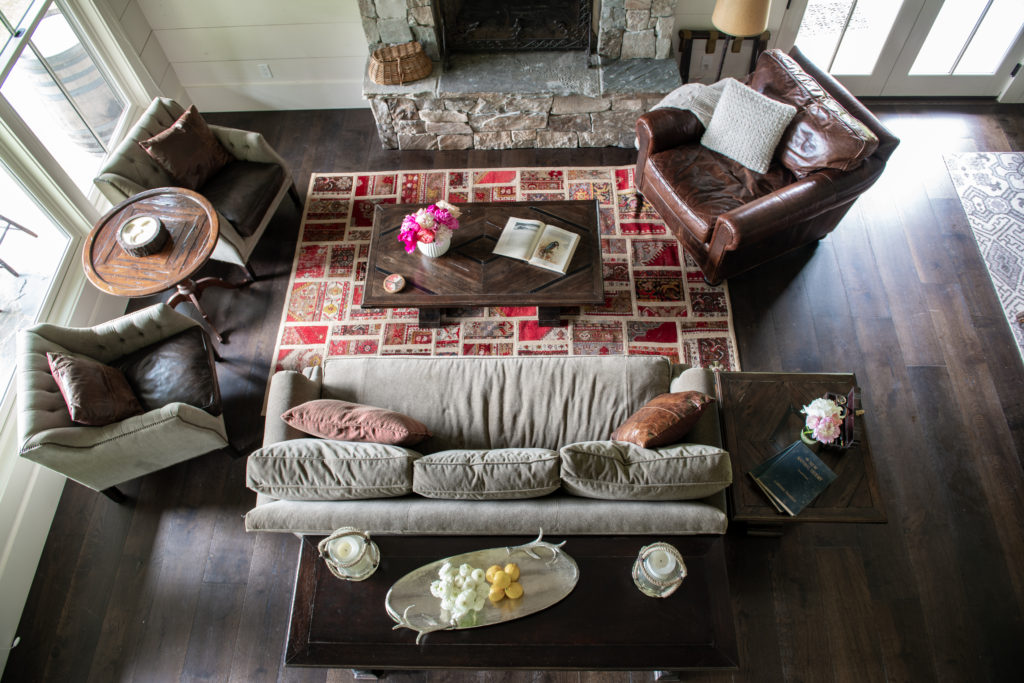 The color palette is warm and inviting without being overwhelming. The pops of deep reds add just the right amount of western charm and can easily be changed out seasonally.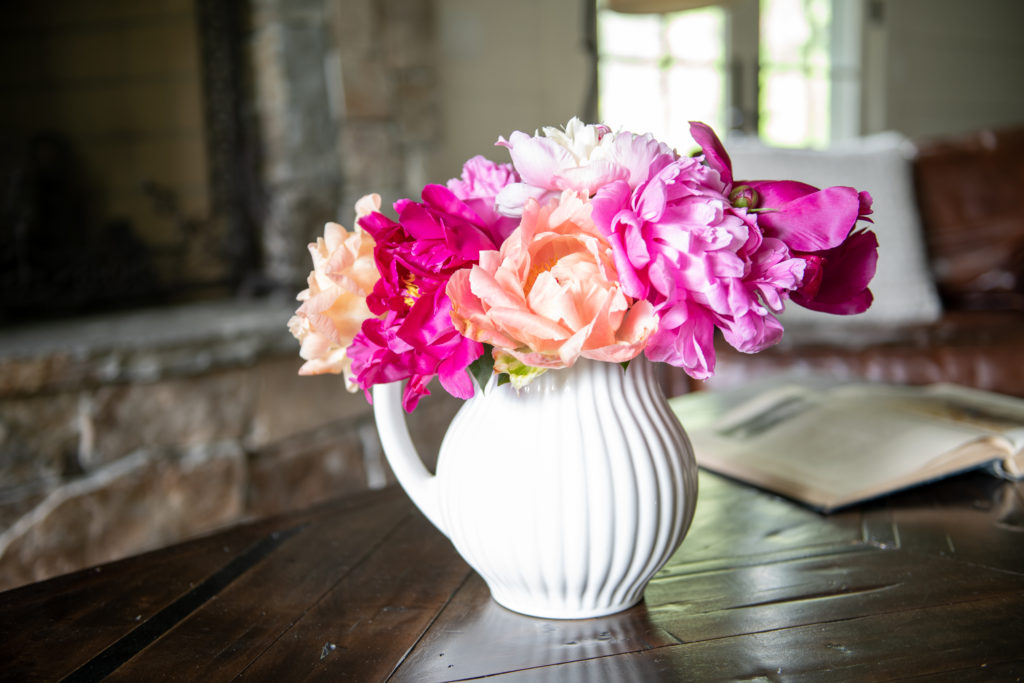 My sweet neighbor's peony garden provides me with so many beautiful blooms during the summer season. I hope you enjoyed the tour of our guest cabin in the woods. It is truly a magical location on our ranch where our friends and family come to relax and recharge.
I hope you enjoyed the tour of our little guest cabin in the woods. Stay tuned for an upcoming tour of our new guest cottage! You can see a preview of the kitchen HERE!
Have a beautiful day!