Tour Our Montana Vegetable Garden
Hi friends and welcome to my Montana vegetable garden! I am a little giddy about my garden this year, not because it is spectacular or overflowing with produce , but because there are actually vegetables to harvest! You see, I have never been successful at growing much of anything at our ranch in Montana. I have tried every summer, but I always get a late start and then give up halfway through the season out of sheer frustration. It has been a learning process to understand when to plant, what needs to be in a green house and how long it takes to produce anything edible. I am by no means a master gardener, in fact, I am learning every week, but because I am so proud of what we accomplished this year I wanted to share what I've learned and take you on a little tour of my Montana vegetable garden.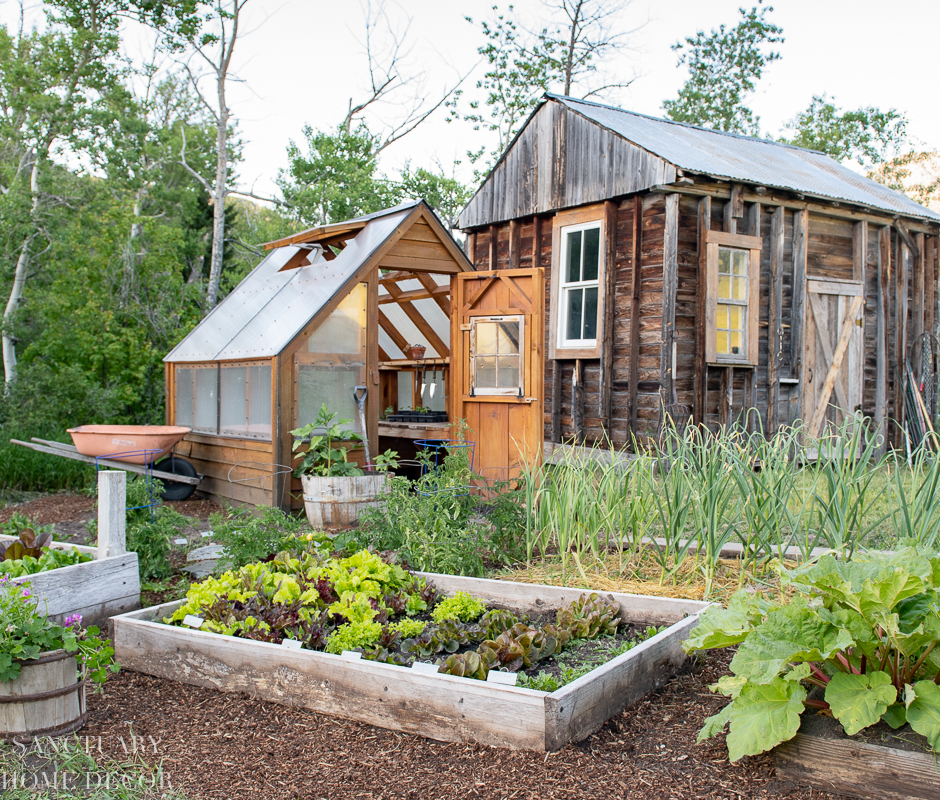 The little section of land that contains our vegetable garden sits near the old homestead house at the front of our property. I had tried growing vegetables closer to the main farmhouse, but found that just the slight change in elevation made a big difference in the overnight temperature and amount of sunlight our little plants got each day.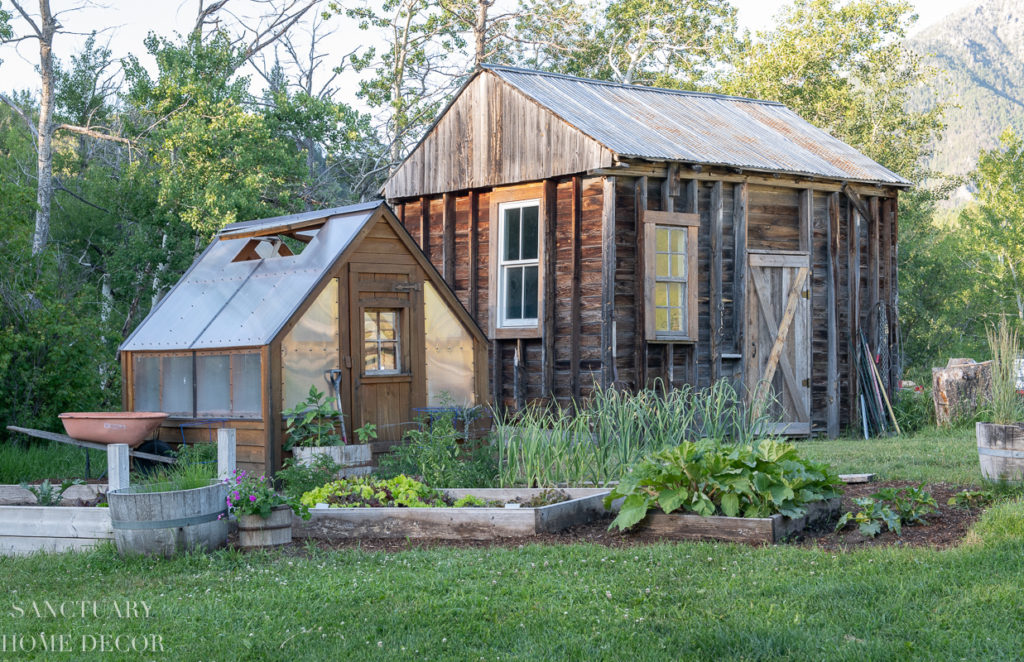 Once we realized that we needed to relocate everything, we decided to move the little greenhouse I got as a Mother's Day gift several years back and place it near the old grainery that had been converted into a tool shed and workshop.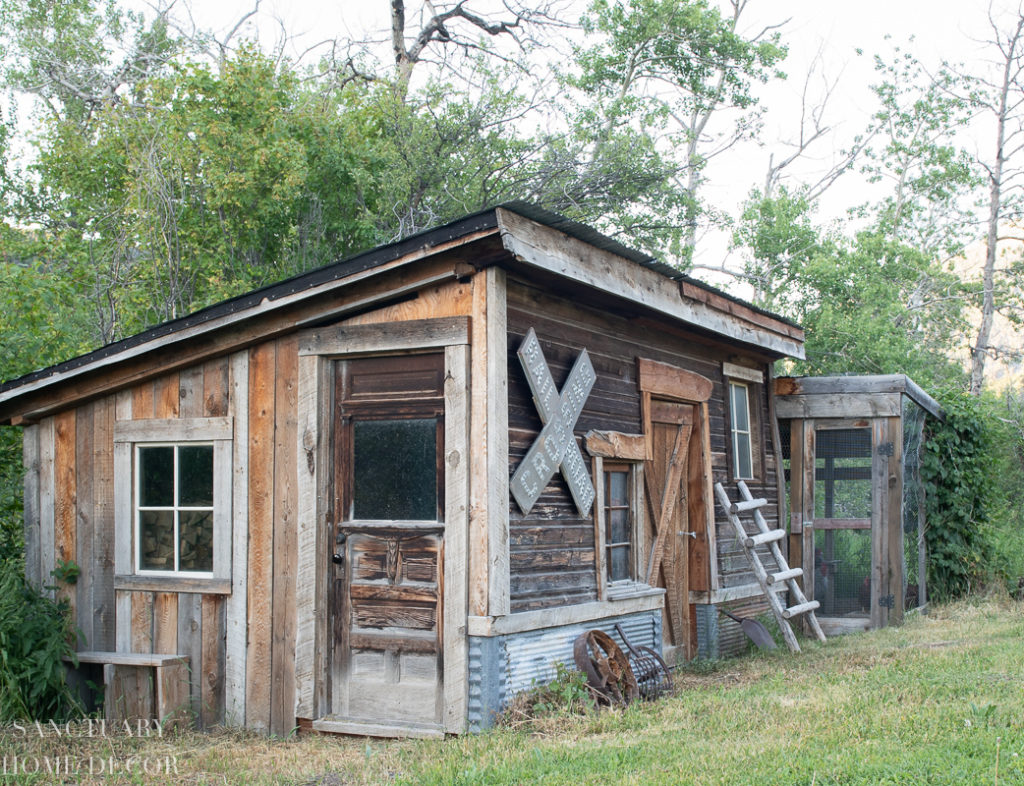 This is also the area where the chicken coop is located, making it easy to do garden chores and maintenance all at the same time.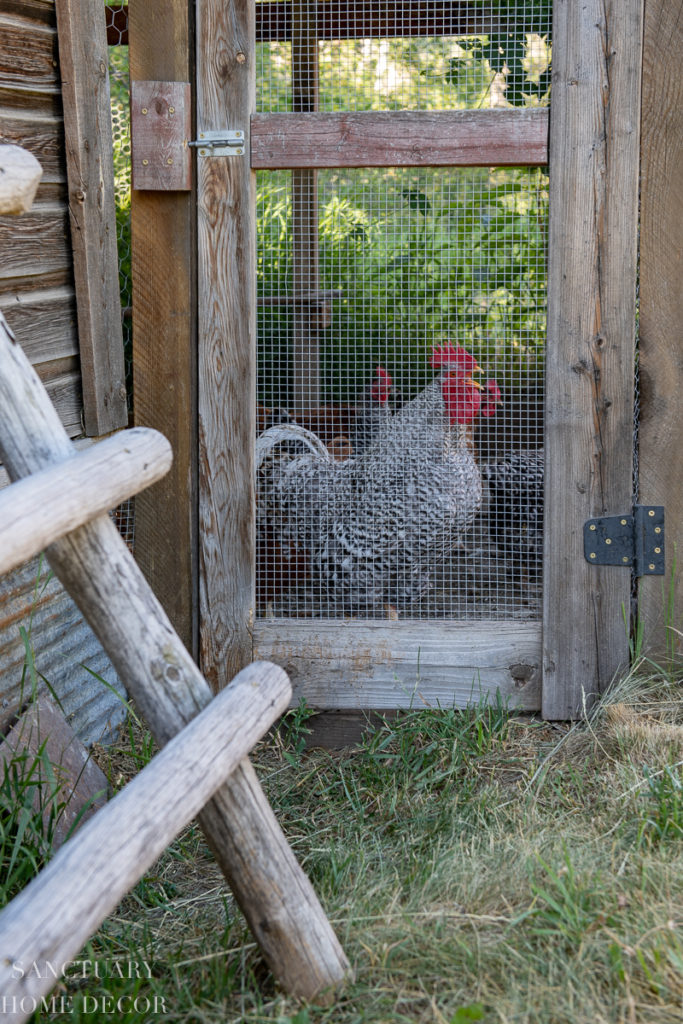 In addition, our ranch caretaker , Don, lives in the homestead house, so during the seasons when we are not here, he tends to the chickens and garden which is a huge bonus!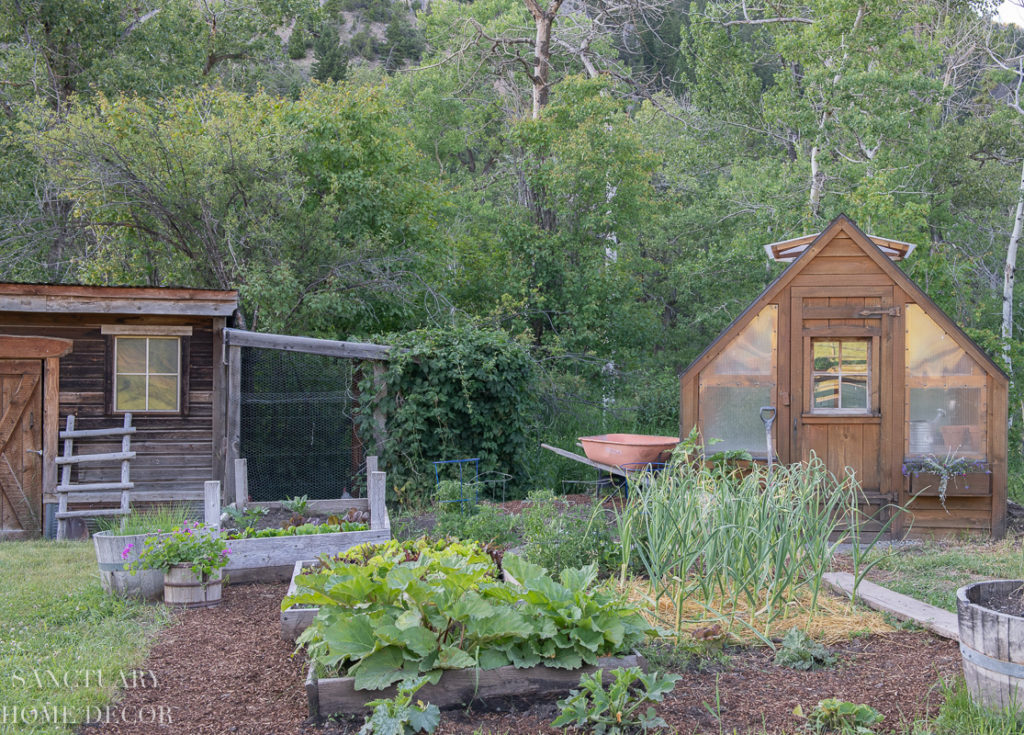 I wish I could take credit for all of the planning and planting that happened this year, but the truth is, Don did a lot of the work in the fall and spring and I jumped in once we arrived in early summer. I have to admit to letting things go at the beginning of summer and having to catch up on a lot of weeding in the last couple of weeks. We decided to use mini wood chips on the pathways and surrounding areas to try to keep the weeds from overtaking those areas again.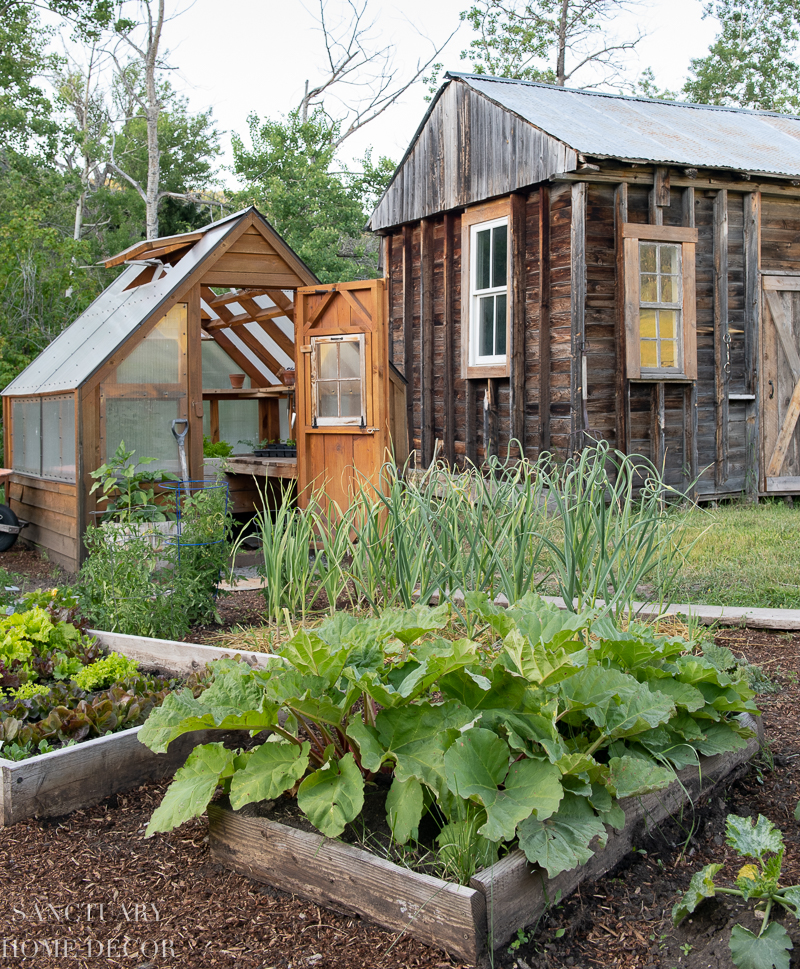 We were not incredibly ambitious this year, but rather chose to plant things that we knew would have a chance of success. This included:
Rhubarb (Comes back each year
Zucchini squash (Planted in early June)
Garlic (Planted in Fall)
Several varieties of lettuce (Planted in early May)
Chard, Spinach & Kale (Planted end of April)
Arugula (Planted end of April, but the voles ate it!)
Carrots (Planted end of May)
Beets (Planted end of May)
Tomatoes (Transplanted from starts, end of May)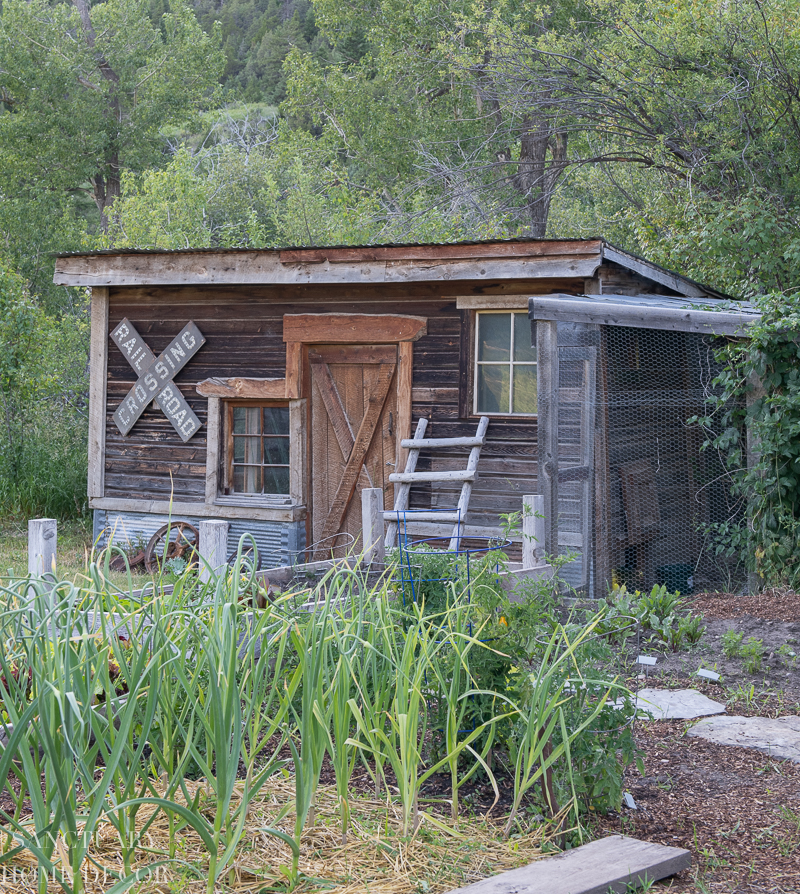 The garlic went in last fall and was finally ready to harvest this week. I learned that when the scapes appear and curl it is likely time to harvest.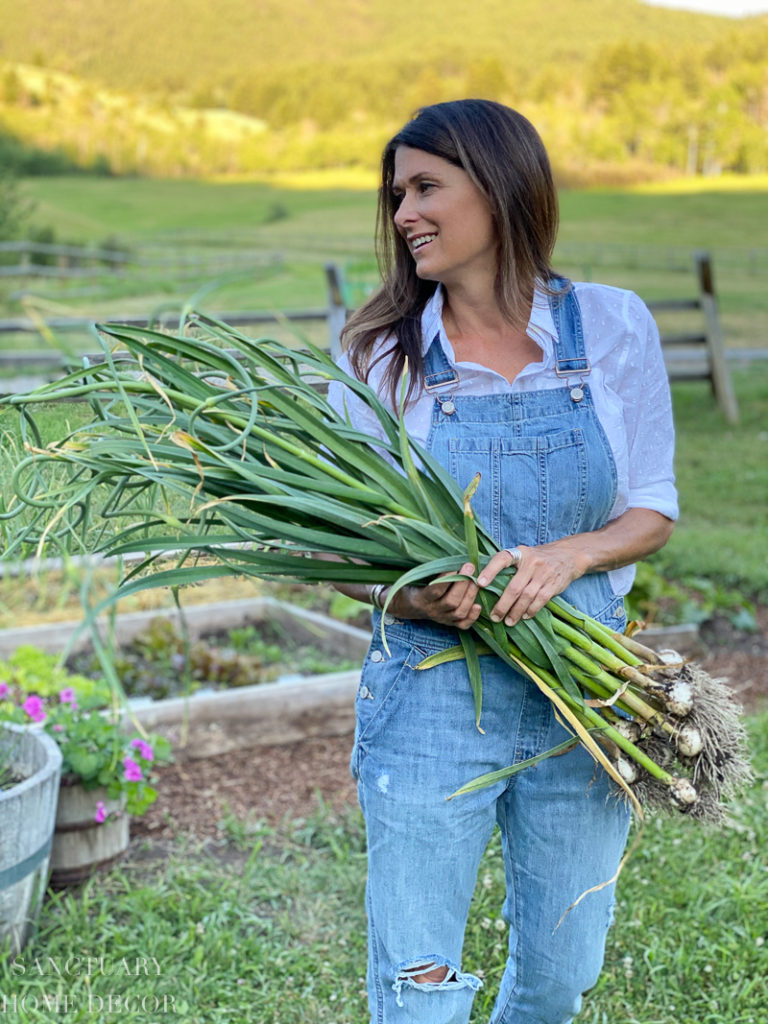 We pulled about a dozen out of the ground and they are now happily drying in my kitchen pantry!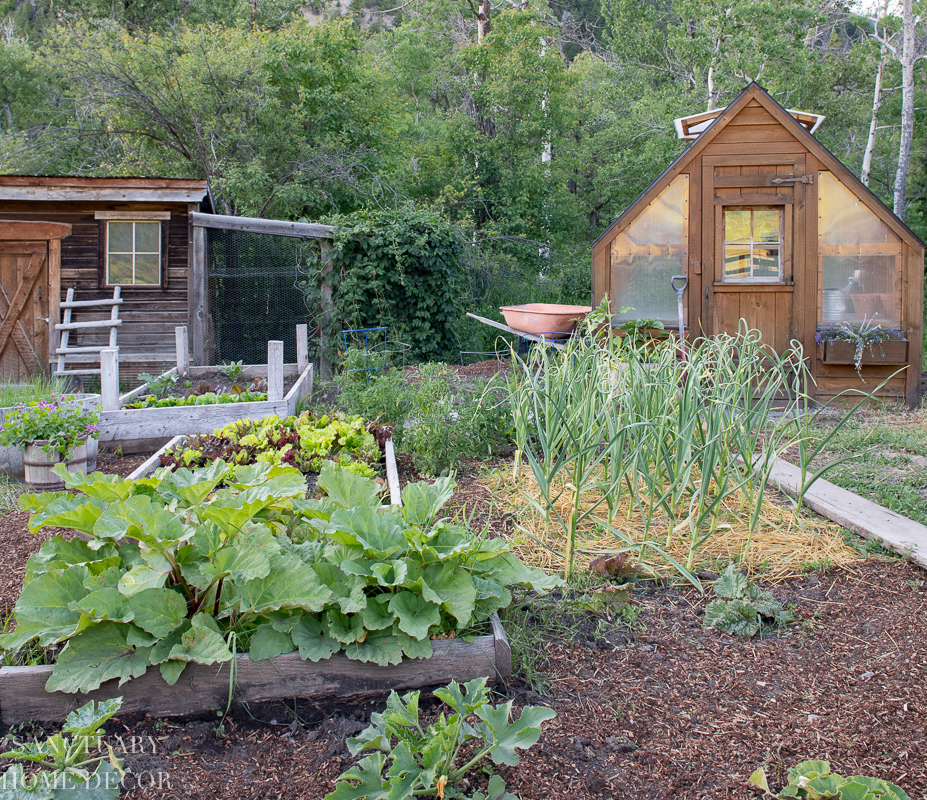 The rhubarb, in the small raised bed near the garlic, comes back each year. It was originally planted from a wild rhubarb plant found on the ranch. This is a vegetable I have learned to enjoy, as my neighbor makes an amazing rhubarb pie!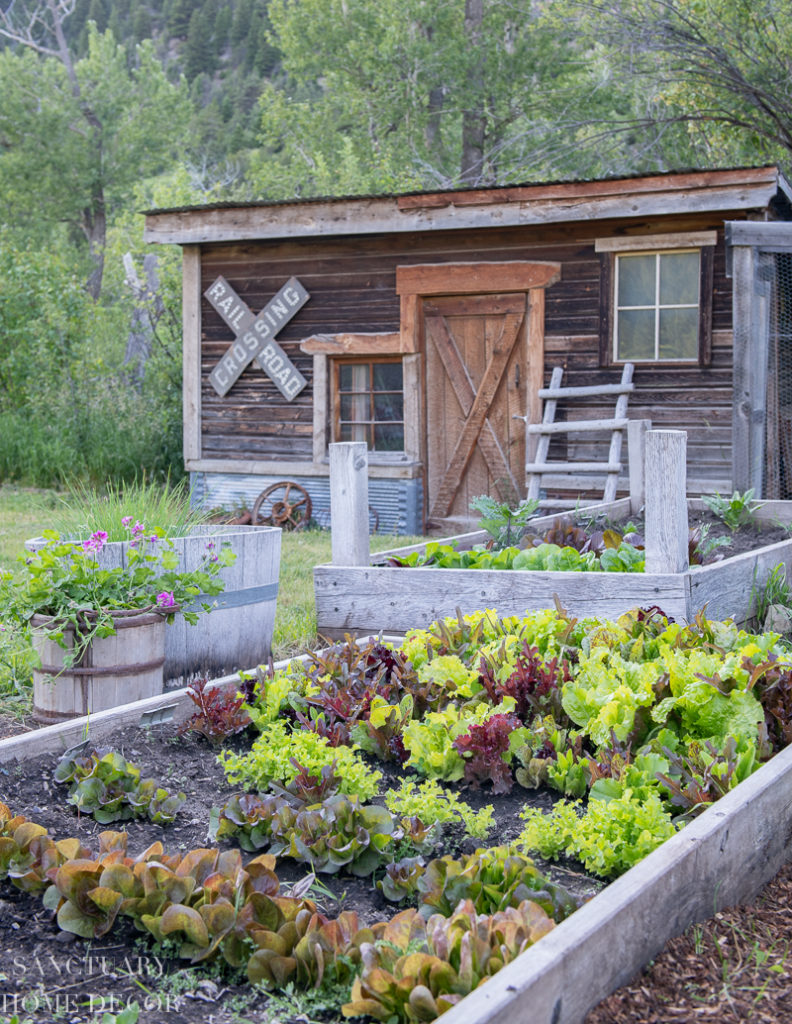 In the other raised beds we decided to focus on different varieties of lettuce for summer salads. We chose a gourmet mixed blend, two varieties of red leaf romaine, a frisee, spinach and arugula.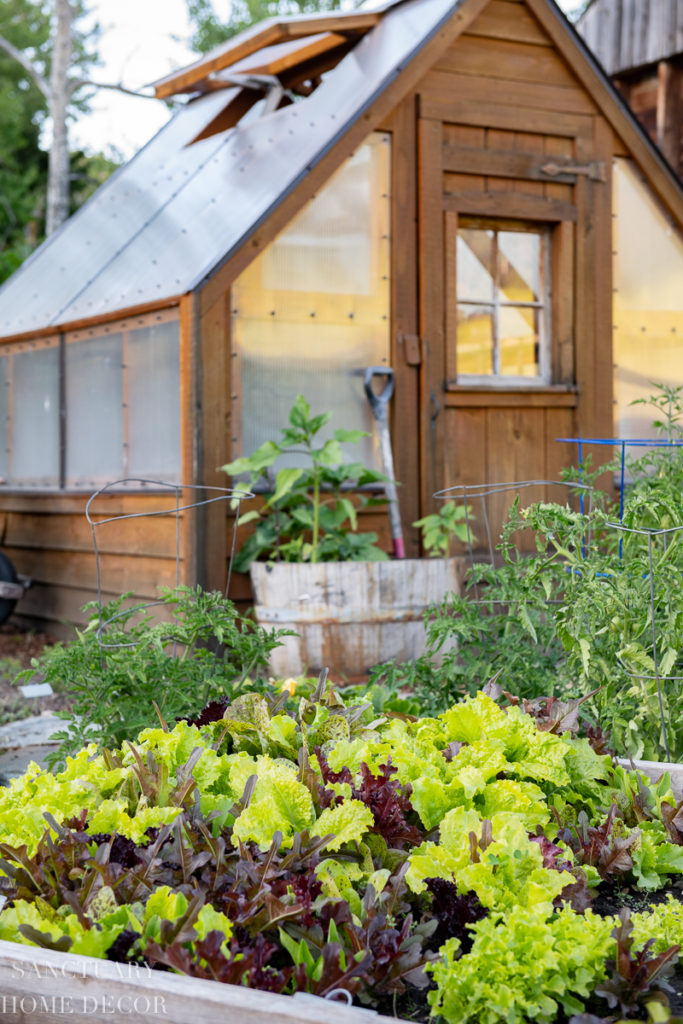 This week was the first lettuce harvest of the season and I was super excited. It's surprising that it takes until the middle of July to harvest anything in this growing zone (4b).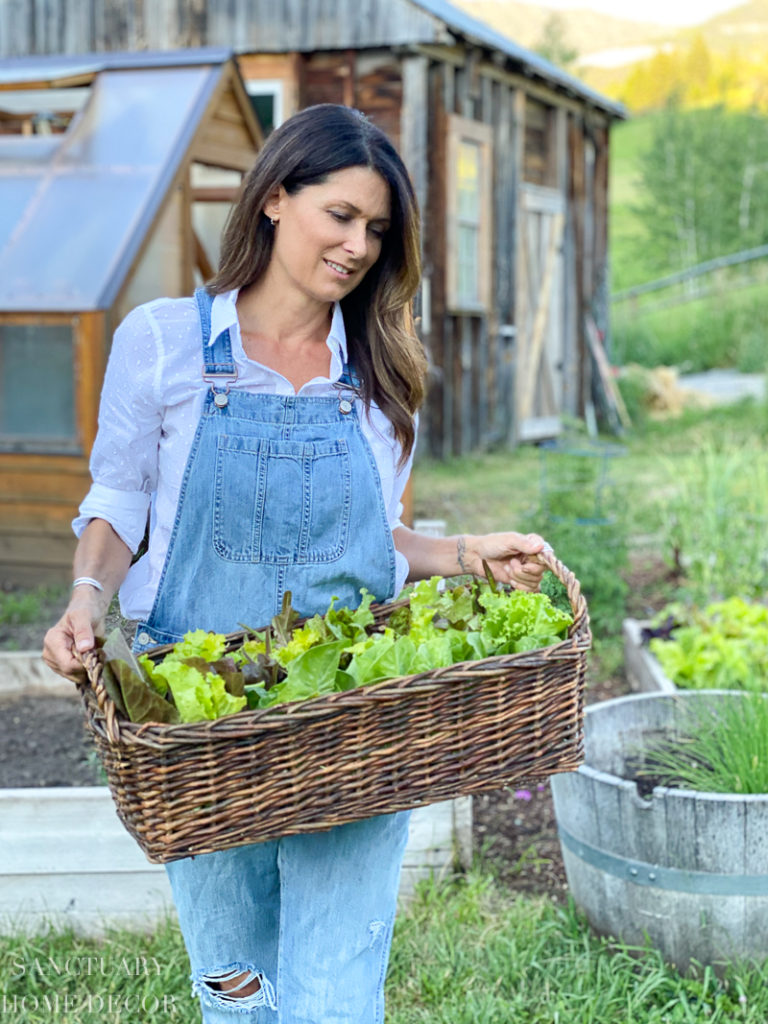 This Southern California girl is used to abundant vegetables all summer long, but I have to admit that there is something especially satisfying about having to work a little harder for my salad here!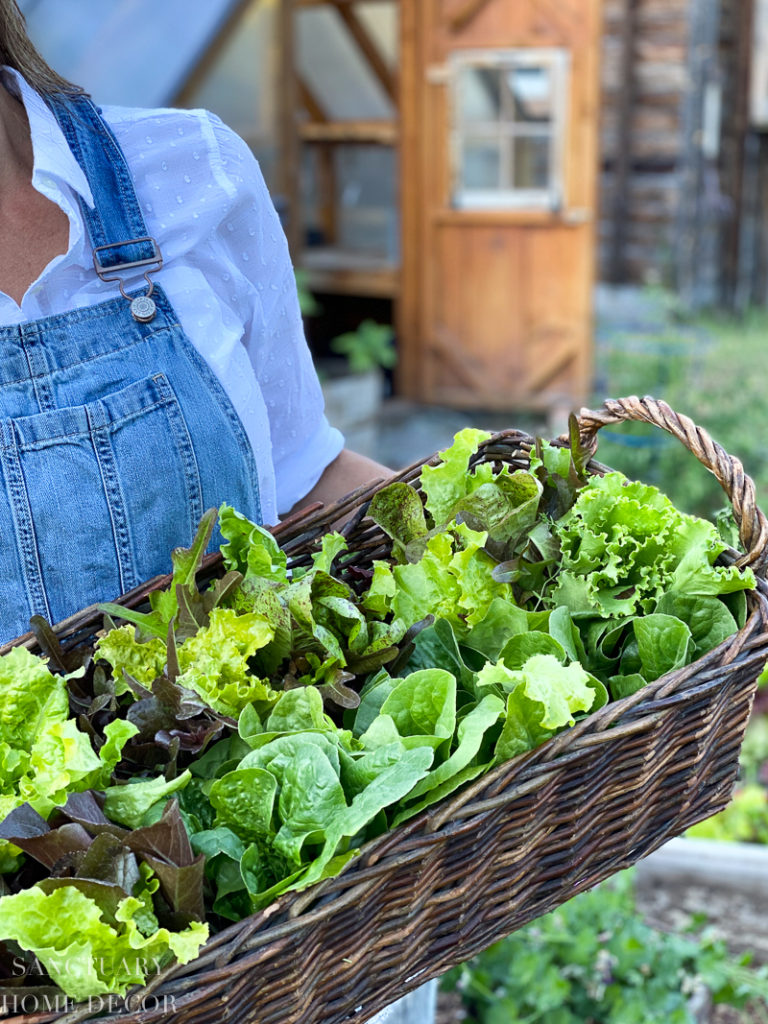 The little green house was a gift from my husband and kids a few years back. It became obvious, quite quickly, that if I wanted to have any success growing vegetables, I needed a place to start them that was protected from the unpredictable weather we have in Montana.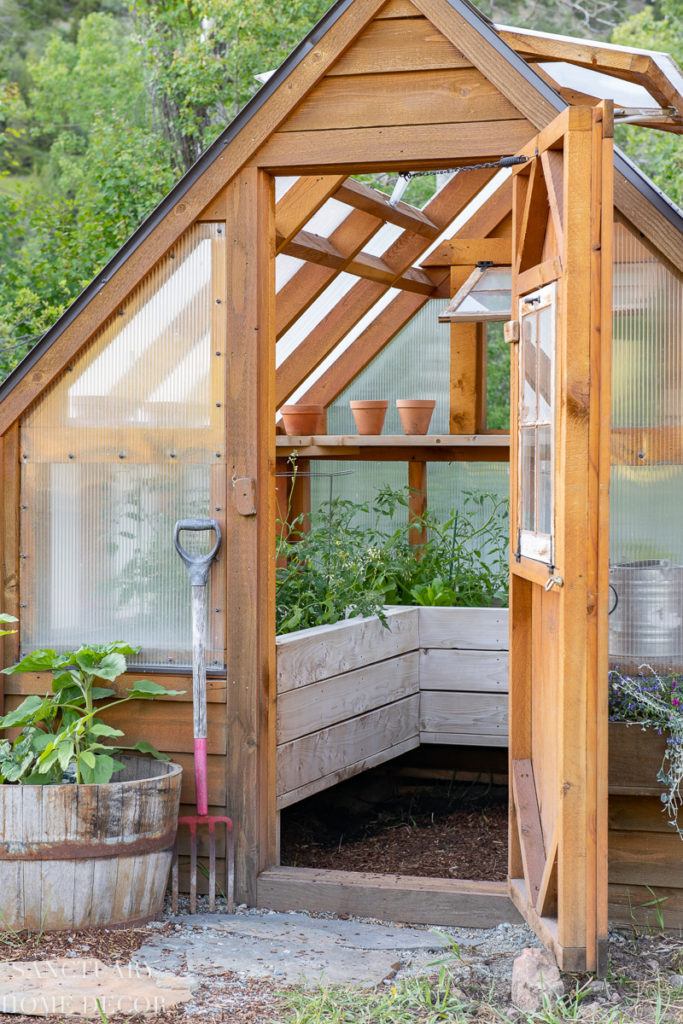 I also found that keeping my tomatoes in the greenhouse tended to produce fruit much more quickly.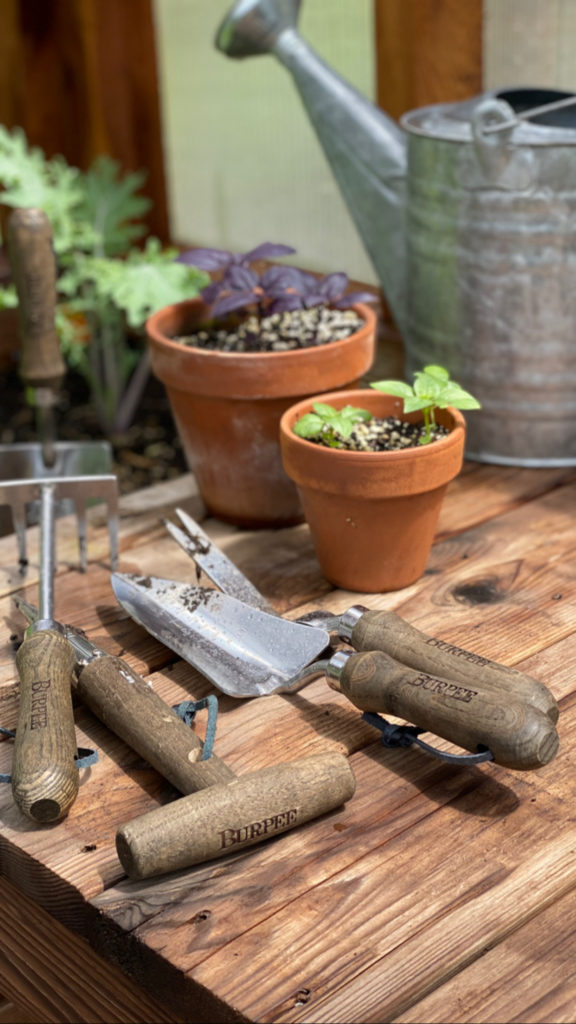 This year we planted several types of tomatoes, that had been started by neighbors, both in the greenhouse and out in the garden beds to see the difference in production and, again the greenhouse tomatoes are winning. I anticipate adding them to my salad this week!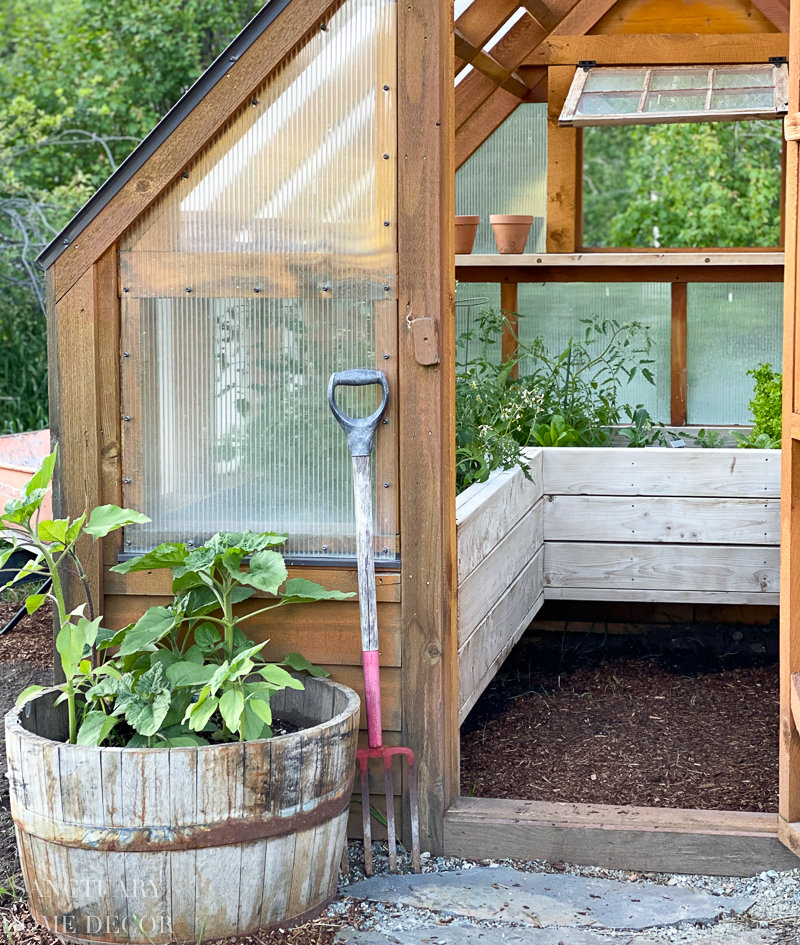 Scattered among the garden beds are a few half wine barrels where we planted some sunflowers and chives.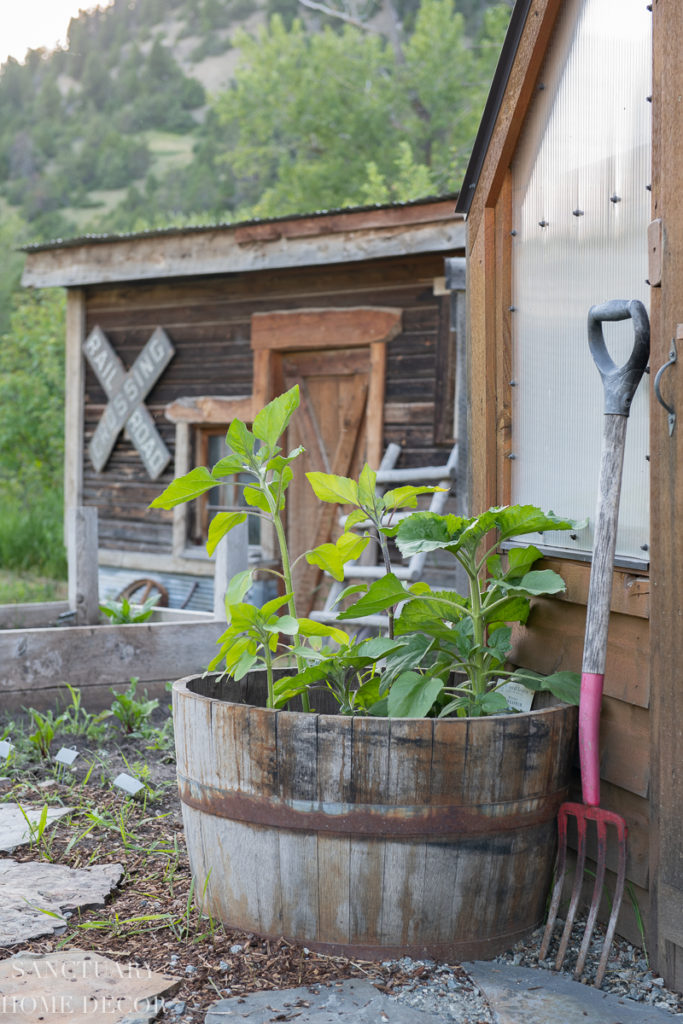 I like the idea of adding different elements to our garden and using old garden tools as decor. Even in the garden, I'm thinking about how to make it pretty!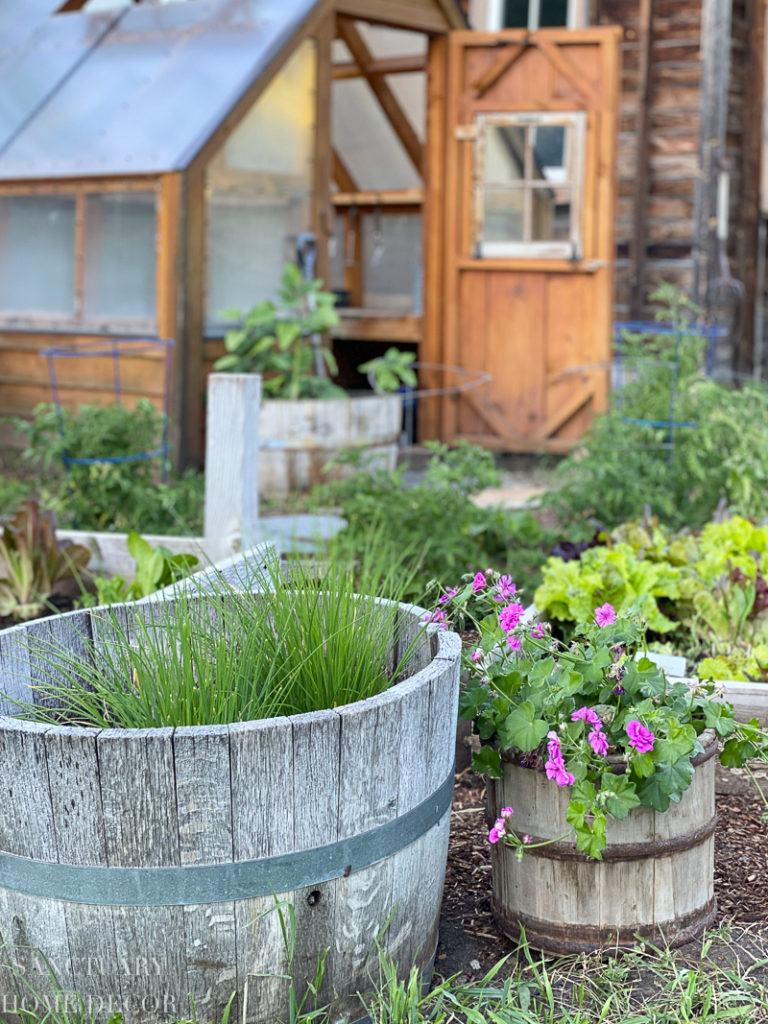 Overall, I am thrilled with how our garden progressed this year. We are making plans for the fall and looking forward to experimenting with some new vegetables next summer.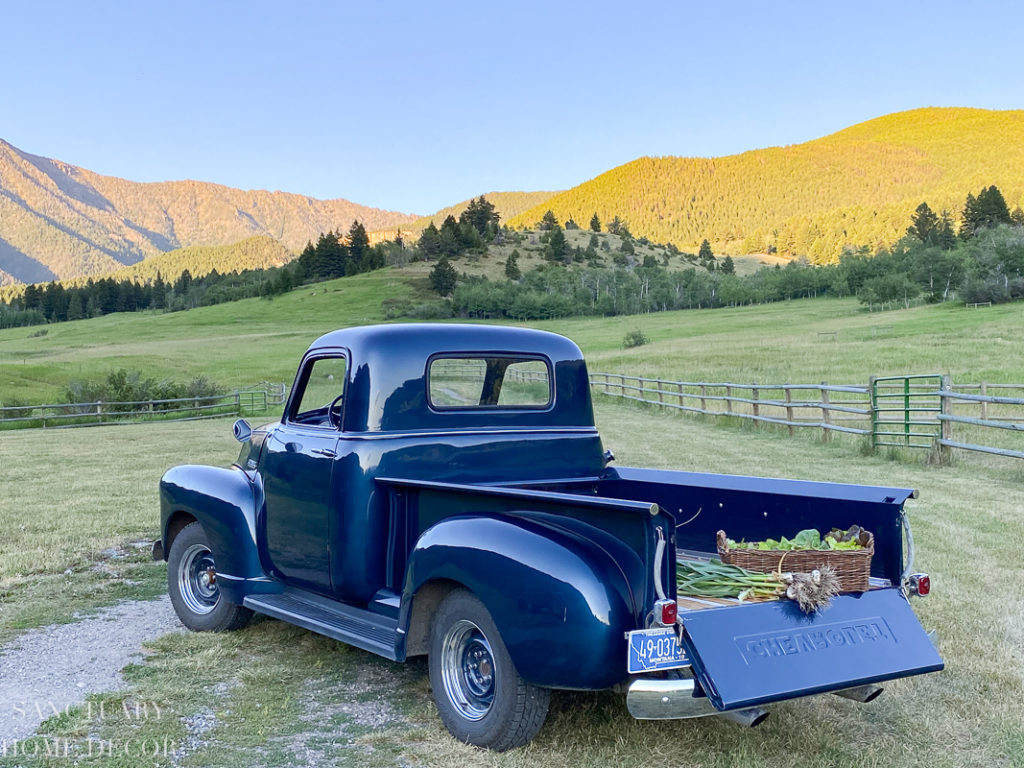 I hope you enjoyed our little Montana vegetable garden tour. If you want to see the progress over the next few weeks be sure to follow me on Instagram @sanctuaryhomedecor, where I post daily!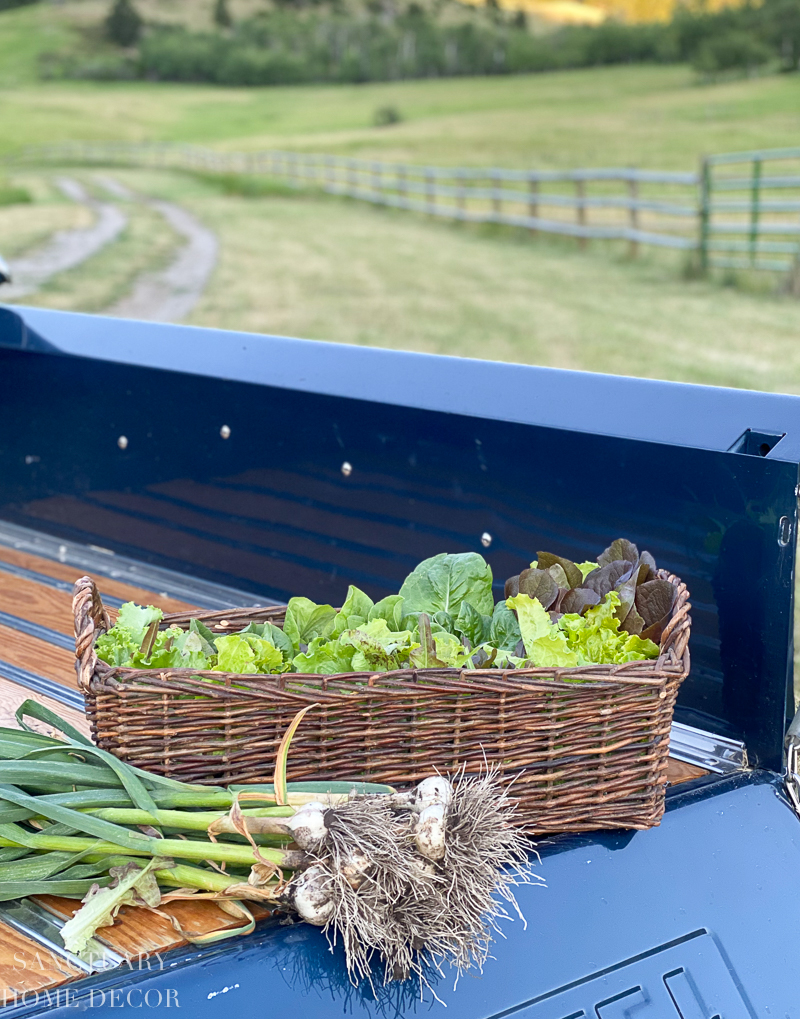 Have a great day, my friends!
xo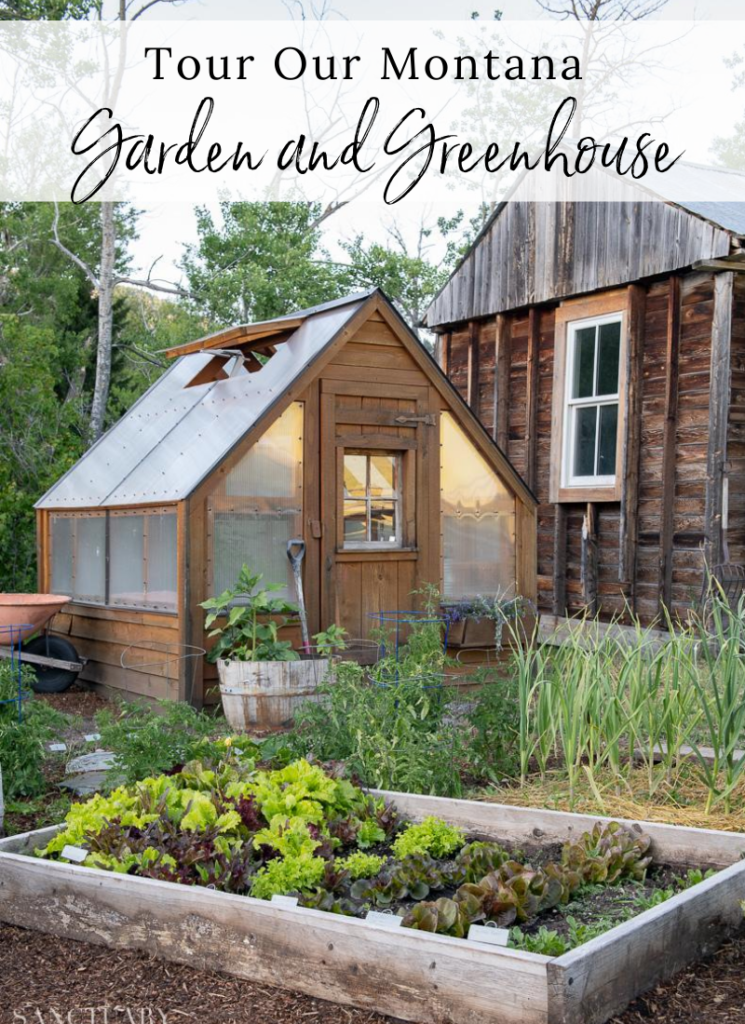 You can also tour our California flower garden by clicking HERE.