15 Unique Vase Ideas From Rustic to Classic
If you have been here for any time it must be evident that I LOVE flowers and flower arranging. I love large wild arrangements with branches and vines and small posys in unique containers. Over time I have transitioned from traditional vases to interesting and unususal containers to better fit my aesthetic and make my arrangements a littl more interesting. Today I thought I would share 15 Unique vase ideas from rustic to classic, in the hope that you might get inspired to use something different for yur next flower arrangement. I'm also including some shoping sources for you, so be sure to look for those!
This post contains affiliate links.
1) Vintage Champagne Buckets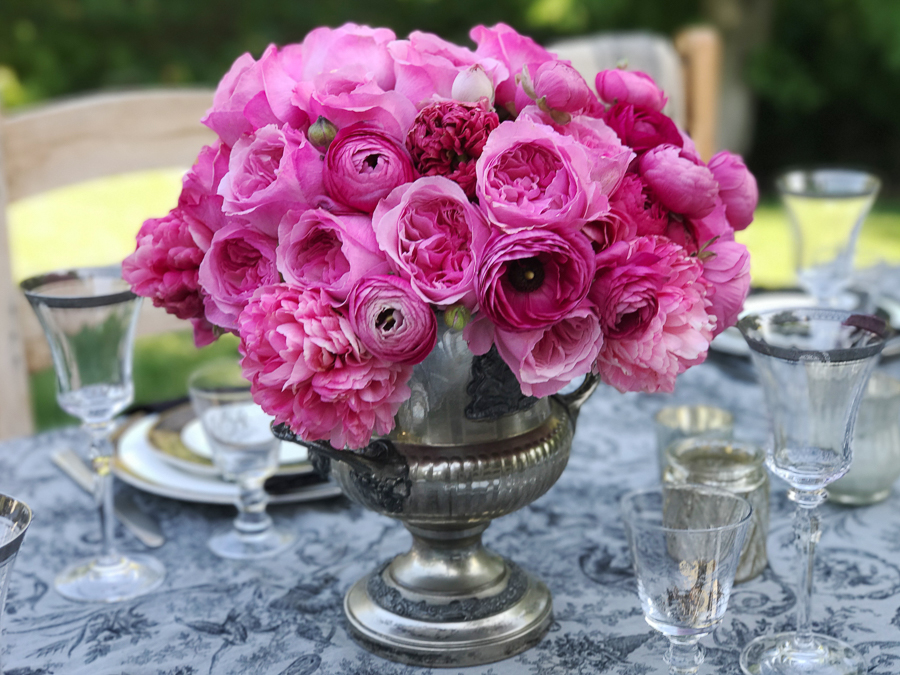 I LOVE using vintage silver pieces for my arrangements and centerpieces, and this champagne bucket is one of my all-time favorites! I've previously shared an easy centerpiece tutorial, showing how to create a similar look by mixing fresh and faux flowers.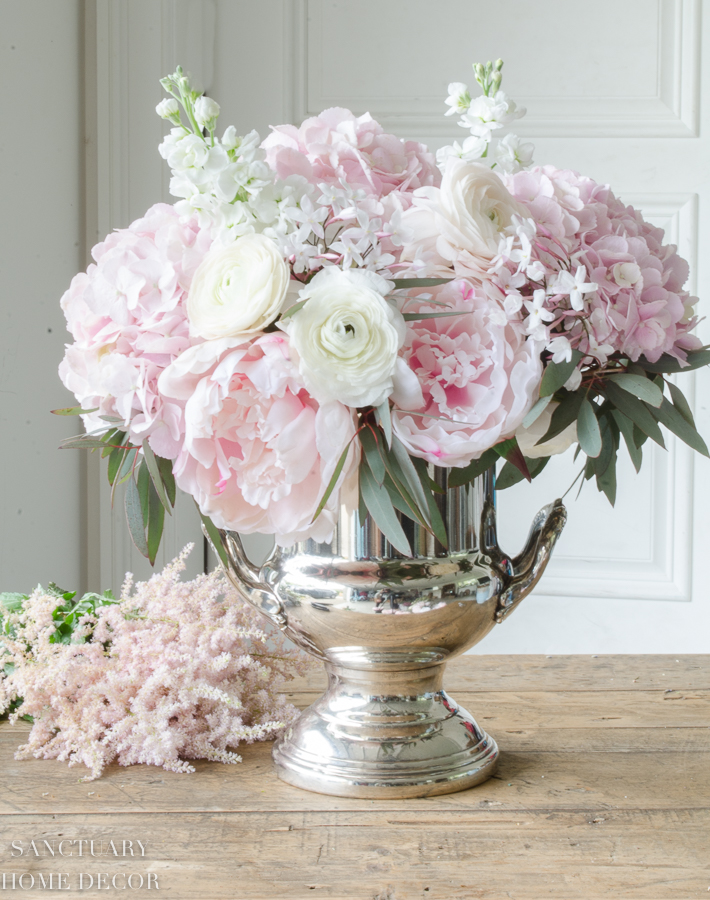 2. Footed Bowls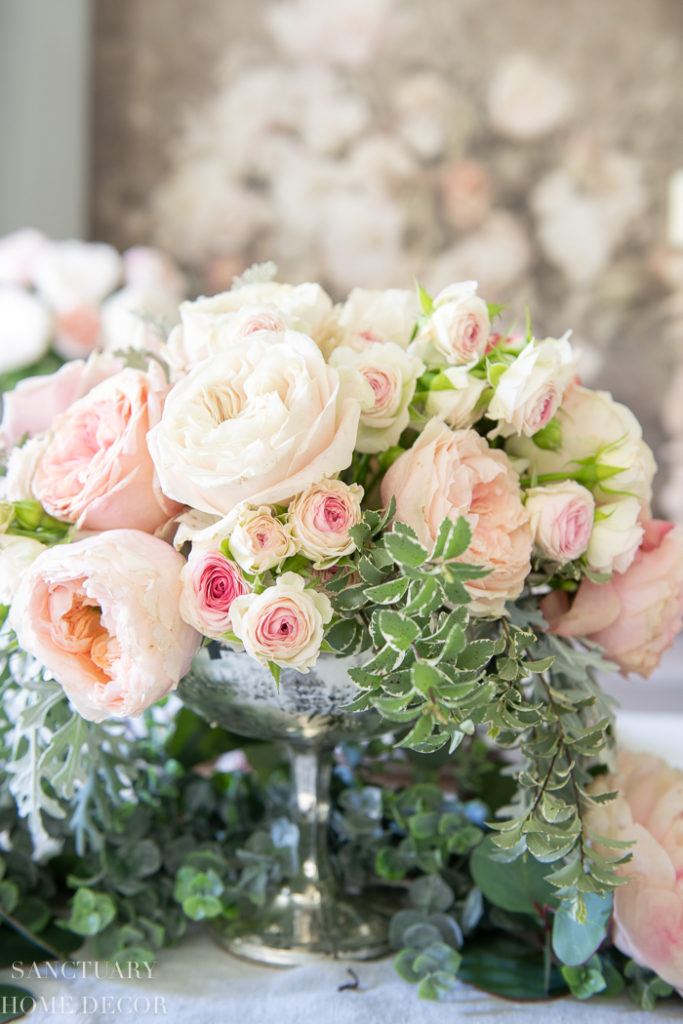 One of my absolute favorite floral container is a footed bowl. There are a ton of beautiful options available in every metallic finish and also in ceramic.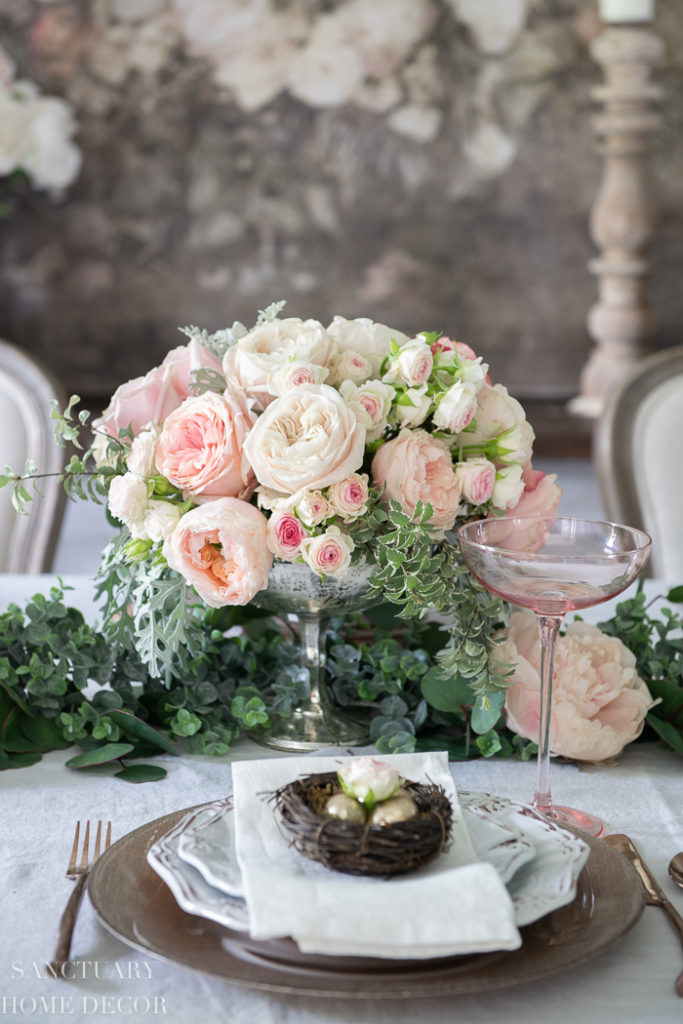 You could also use a footed compote that you might ordinarily use for food. Be creative with this option. You probably have something in your house you never thought of using!! This Spring Table Setting is one of my all-time favorites!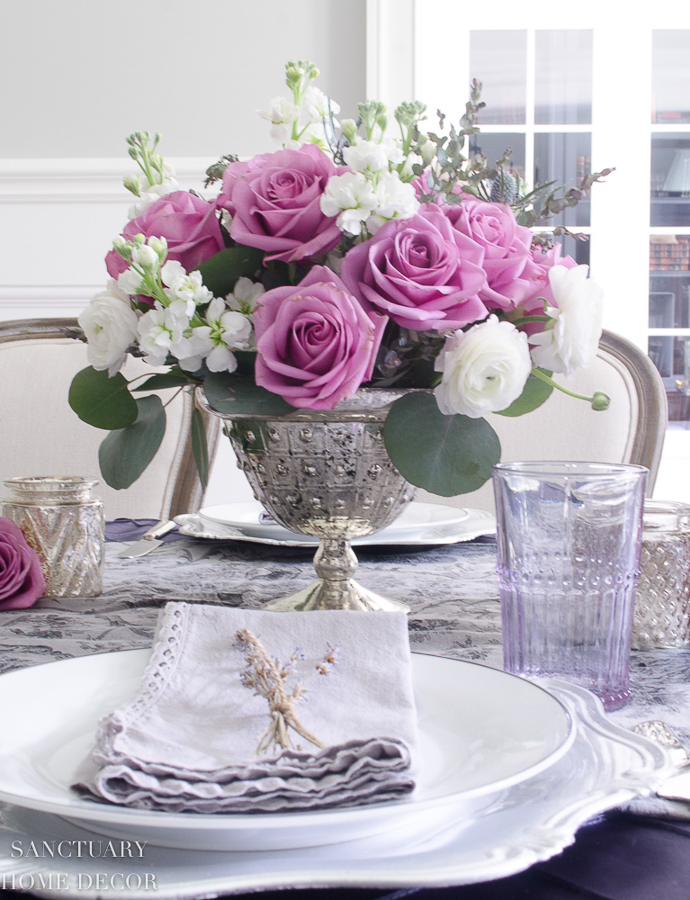 I shared all of the details about how to make a rose centerpiece in a footed bowl awhile back..
3. Vintage Coffee Pots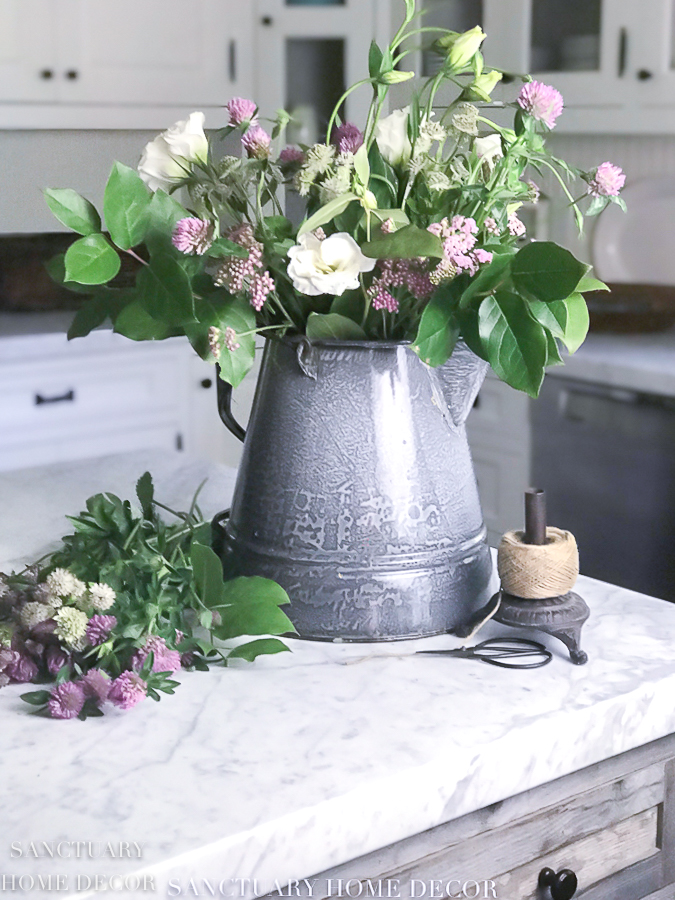 I found this vintage coffee pot at one of my favorite second hand stores in Montana and use it nearly every week for greens and wildflowers. This is the perfect size for a kitchen center island or dining table.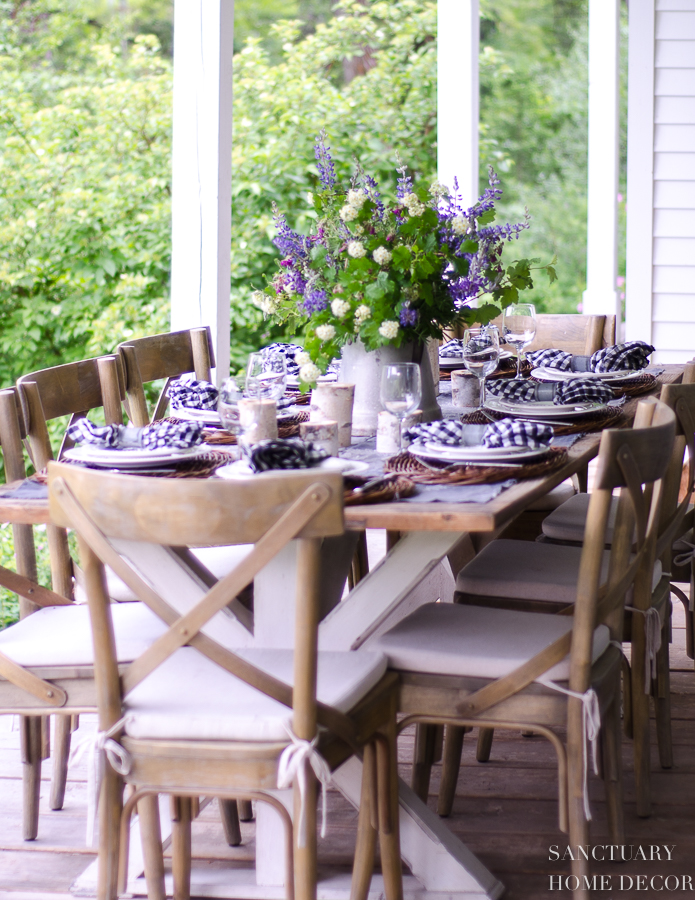 I also have a great zinc coffee pot that works perfectly for our outdoor dining on the porch.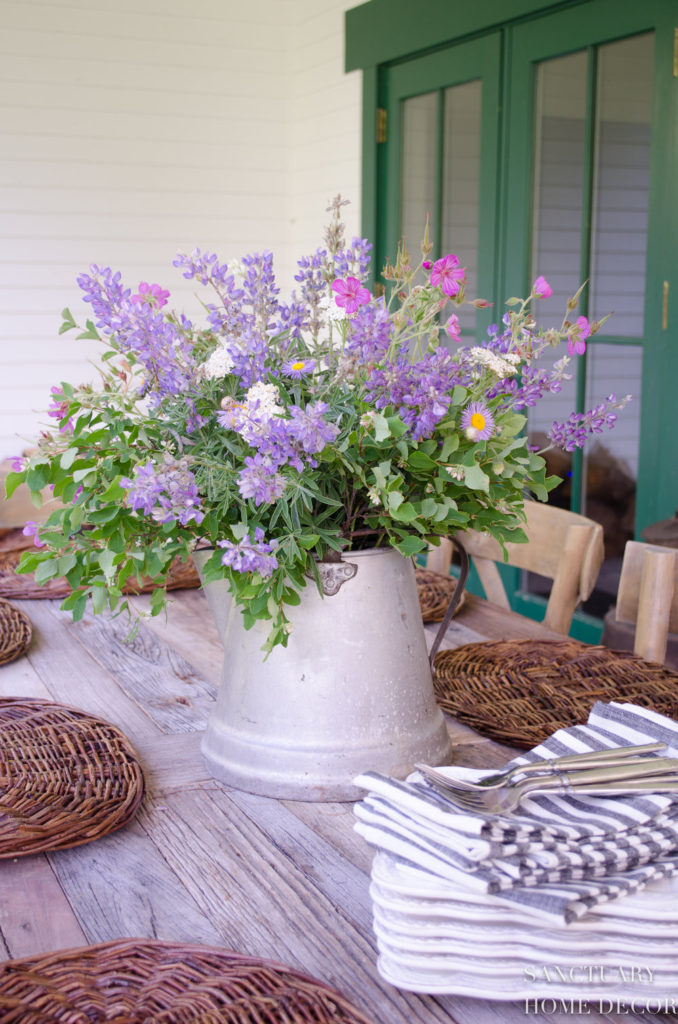 Click to see a tutorial on how to make a wildflower arrangement using a vintage coffee pot.
4. Urns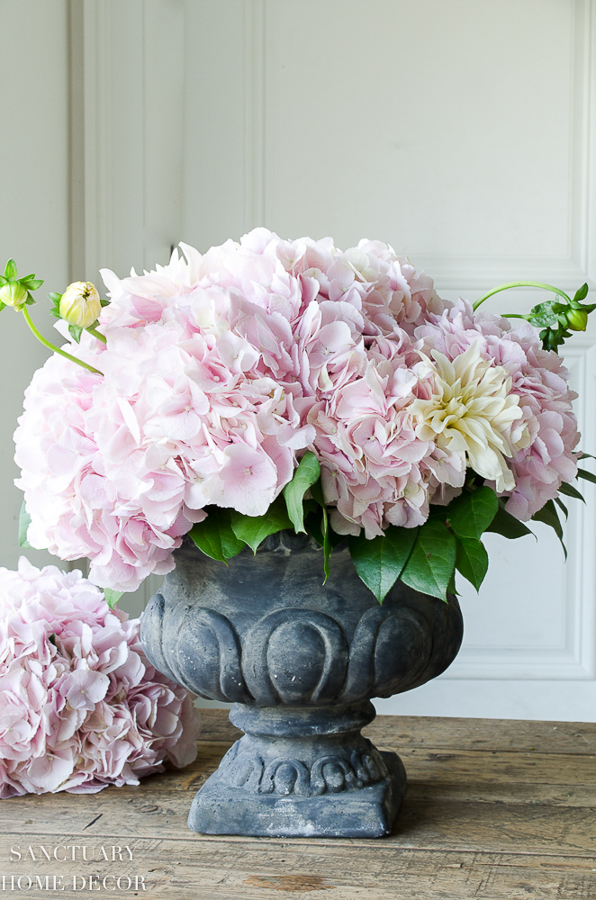 I found this cement urn at a vintage shop many years ago and have used it as a flower container for quite awhile now. I love how solid and bulky it is, especially with beautiful greenery spilling over the sides. I have used this urn for spring arrangements with pink hydrangeas and for a stunning Thanksgiving centerpiece on my holiday table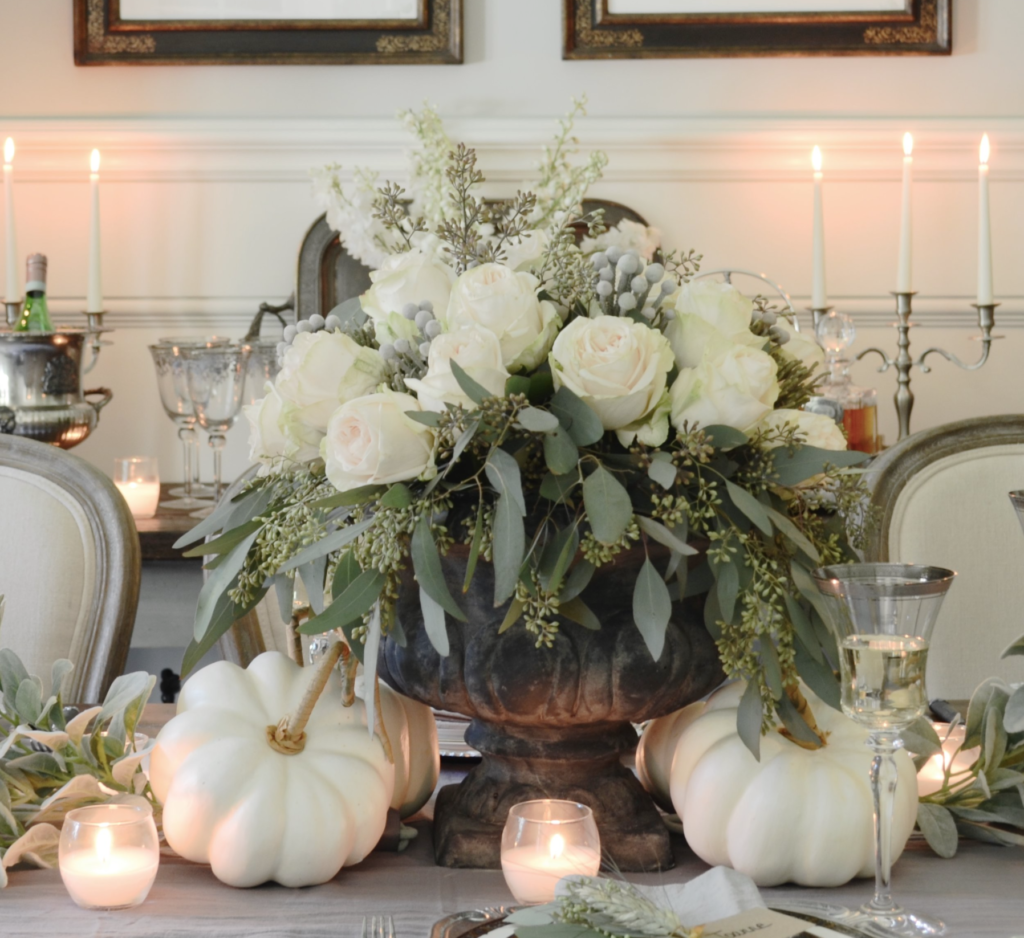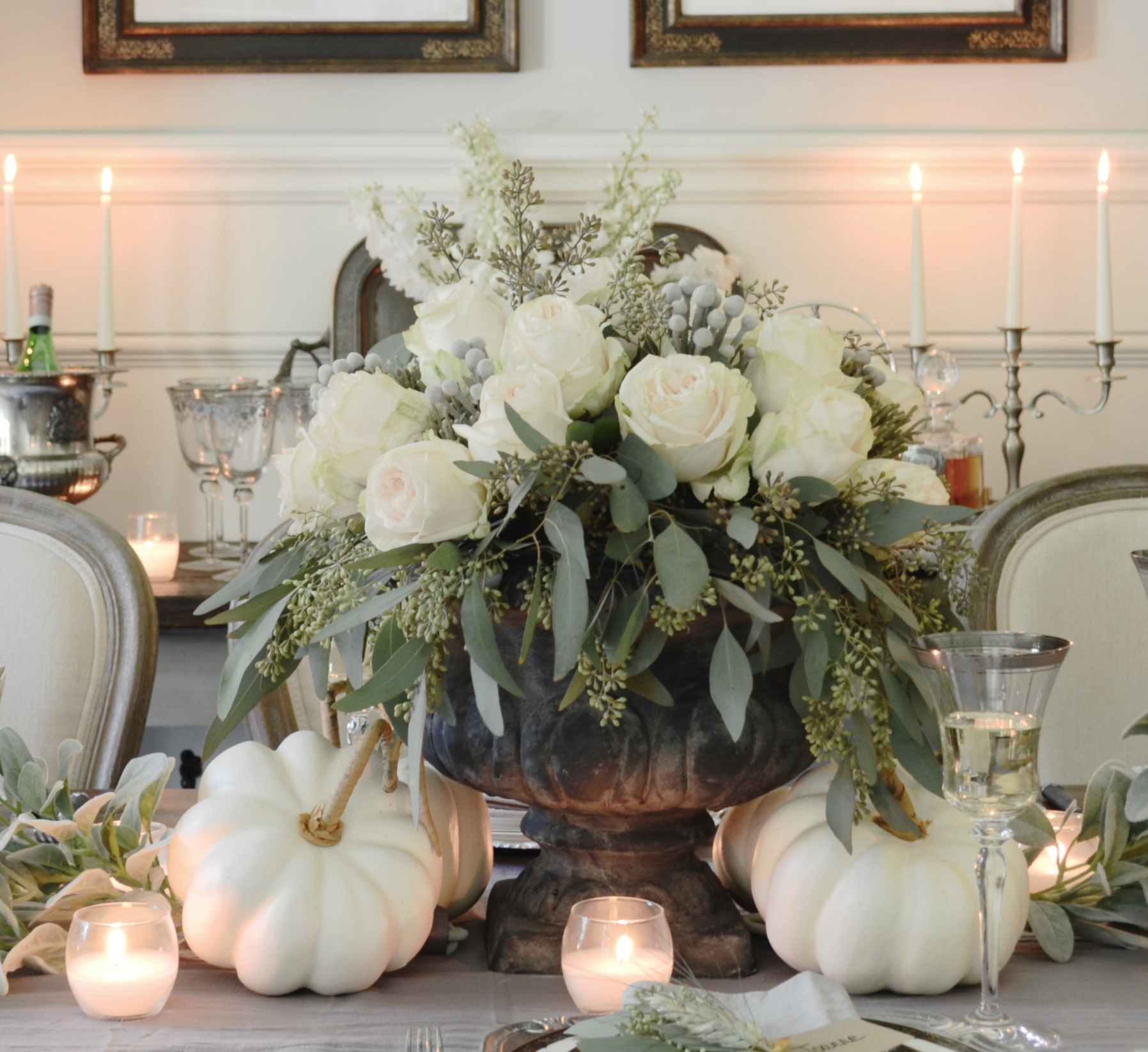 I also use this beautiful metal urn that I found at a vintage shop last year for oversized floral arrangements. In order to make sure it is watertight, I add plastic lining before I arrange the flowers.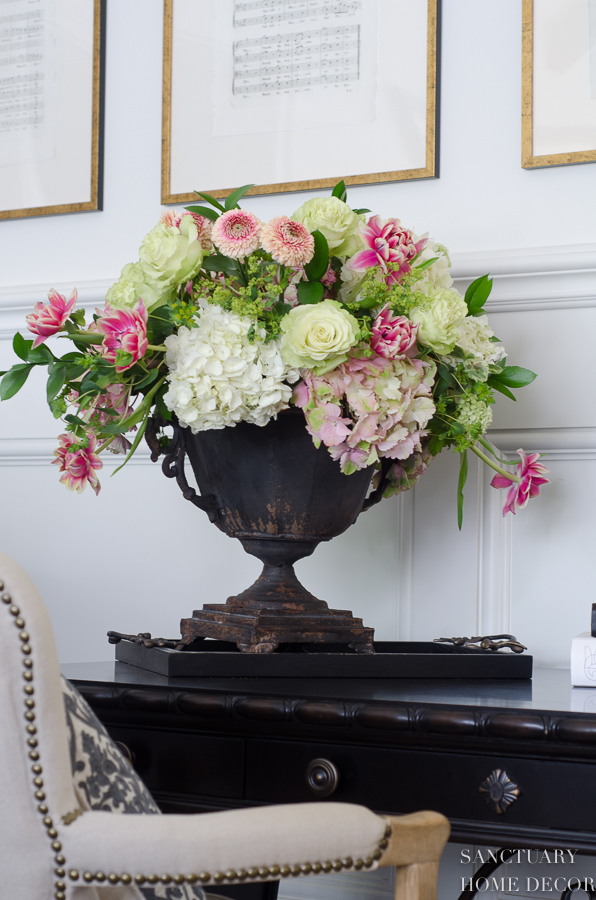 And these vintage cast iron urns are staples in my home. I use them not only for fresh flower arrangements, but also for faux flower centerpieces in those in between months.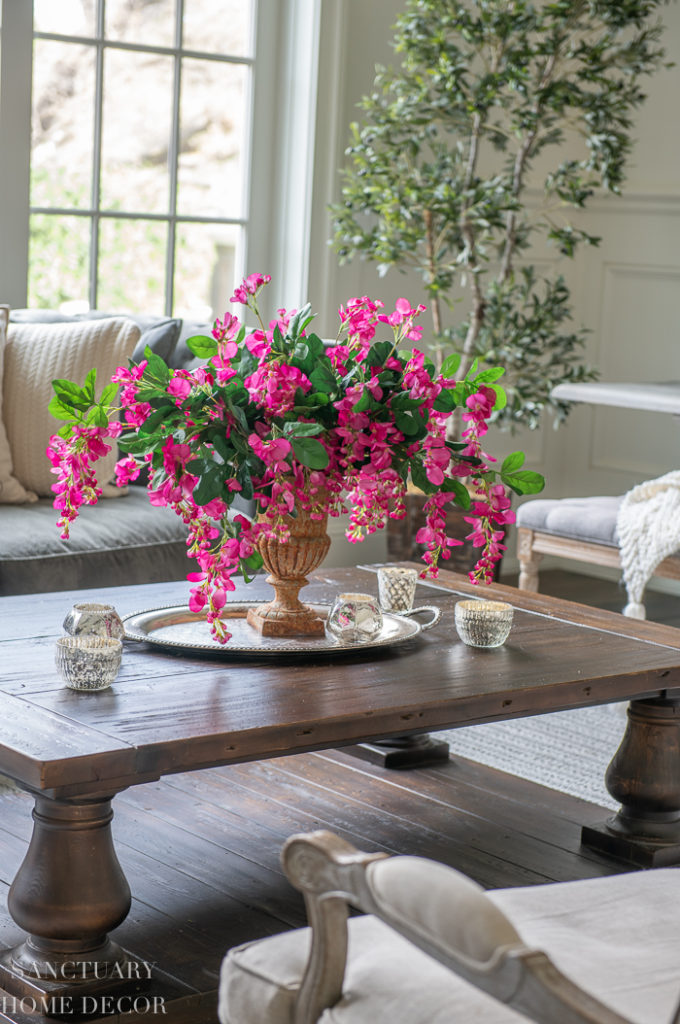 A pair of cast iron urns are the perfect vessels for my favorite faux peonies!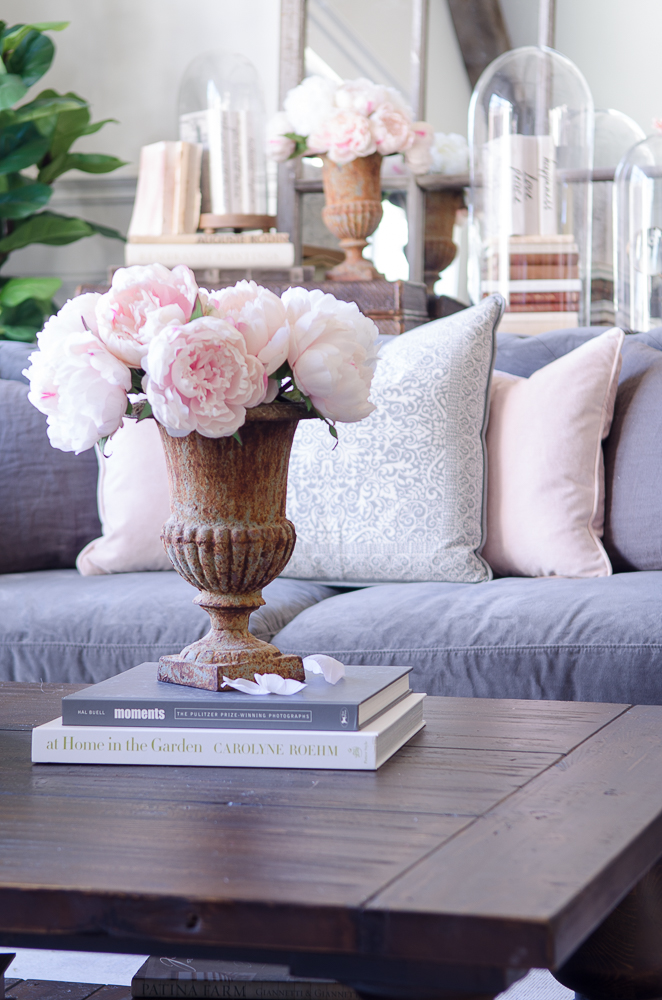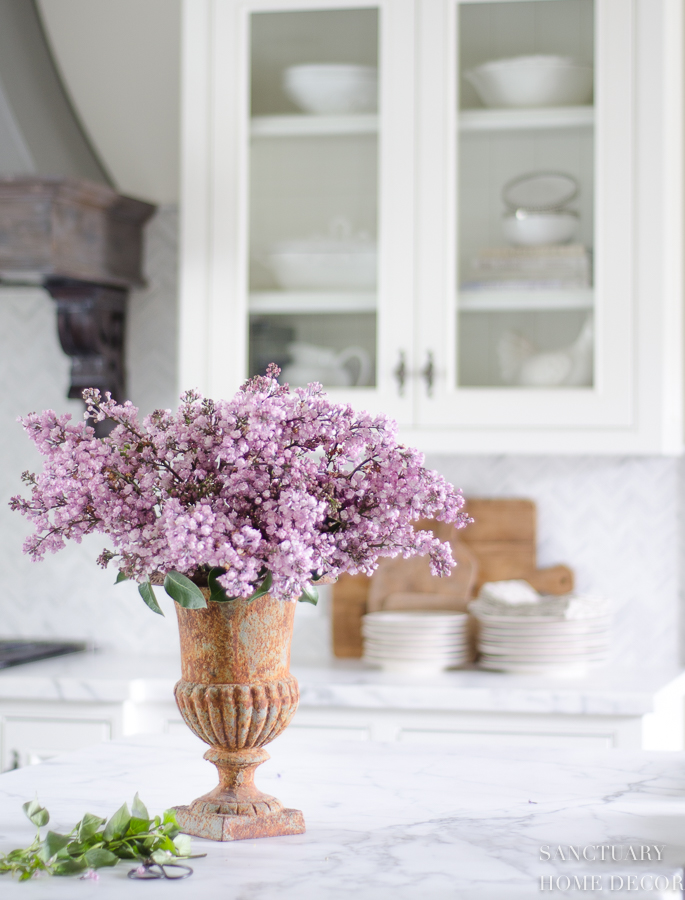 5. Fishing Creels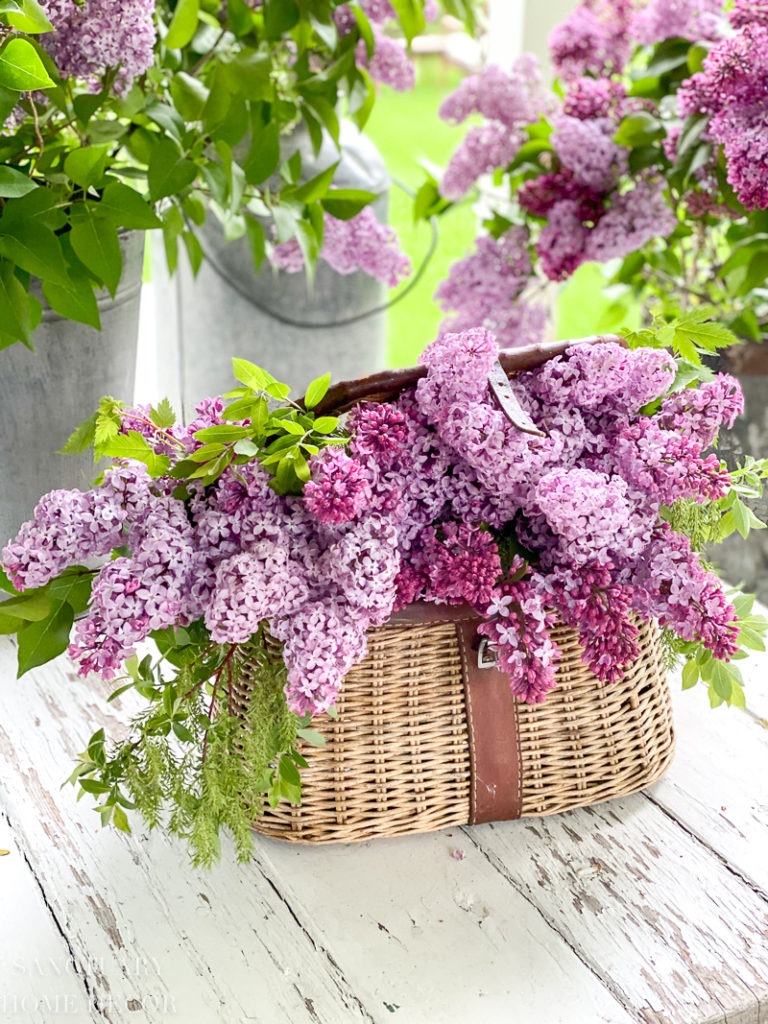 Baskets are a great way to display flowers in a unique container and nothing is more perfect than vintage fishing creels. I started collecting these when we found our ranch in Montana and decided they looked much prettier filled with flowers than they did filled with fish!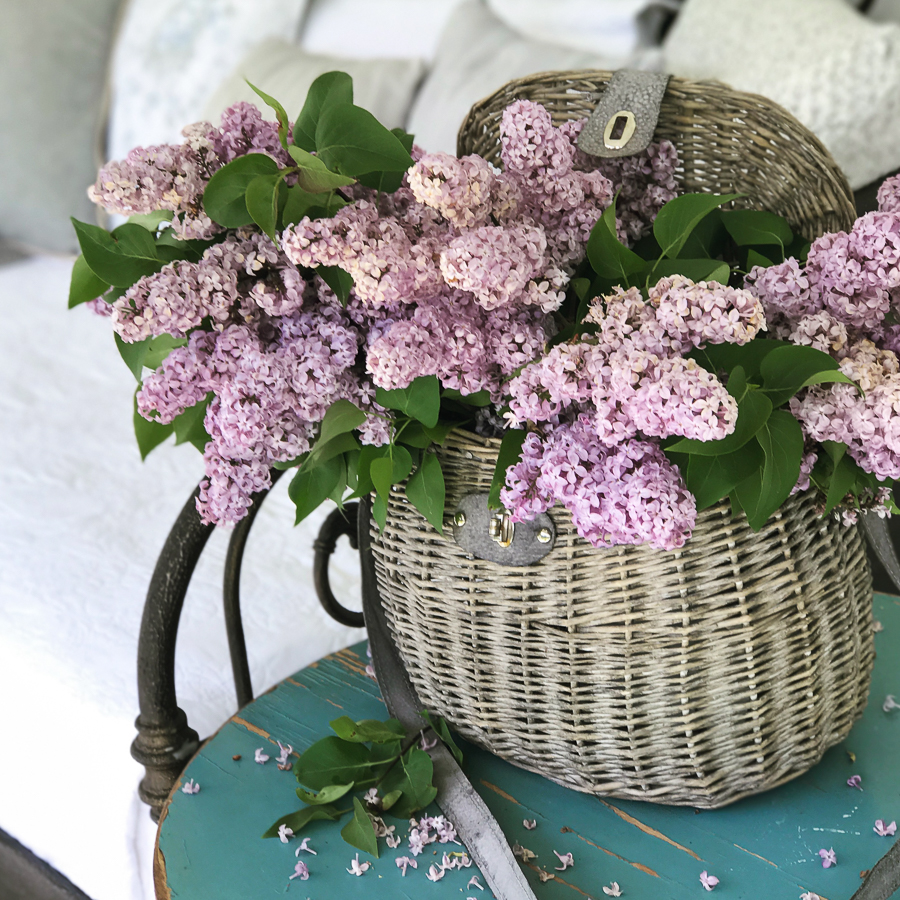 I shared a step-by-step guide for arranging flowers in a basket on a recent blog post.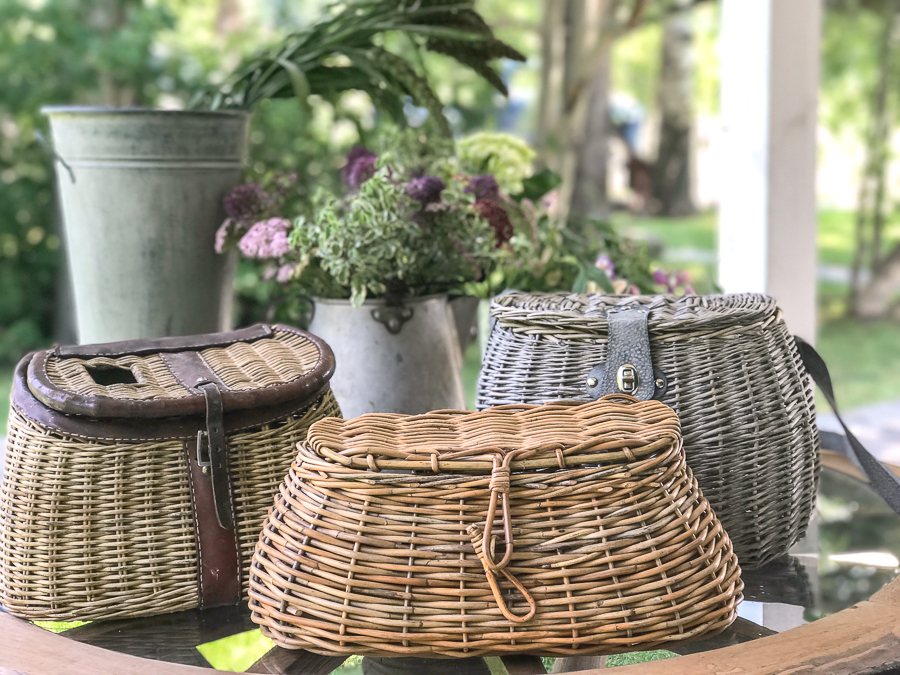 The great thing about these types of baskets is they can sit on a table or hang on a door or wall! I think this is a great way to display fresh flowers in a basket and wrote a whole blog post about how to create this look.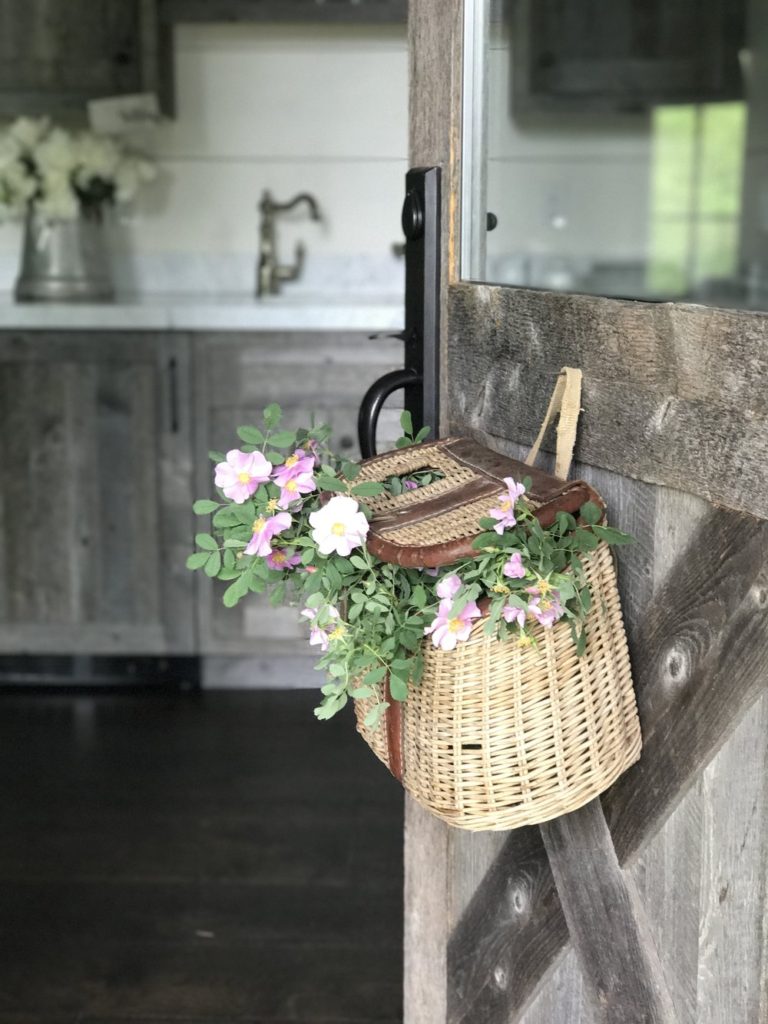 6. Wooden Boxes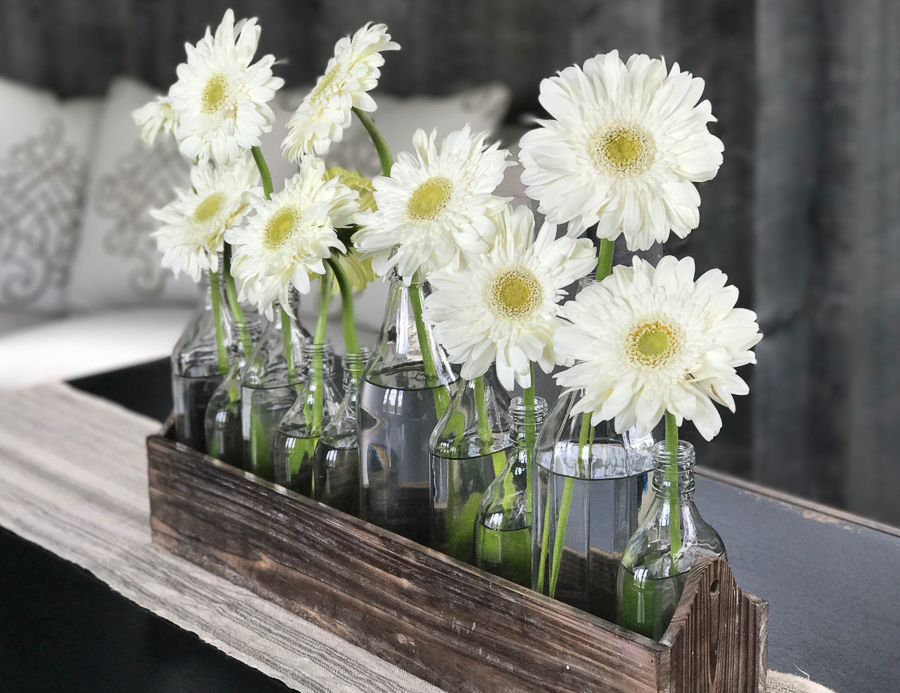 This is one of my all time favorite EASY centerpieces! Filled with bottles it is so easy to create a beautiful centerpiece with this look. I cannot tell you how often I grab a bunch of flowers at the market and put them in this vase. I always get questions about it and have given the source to many friends!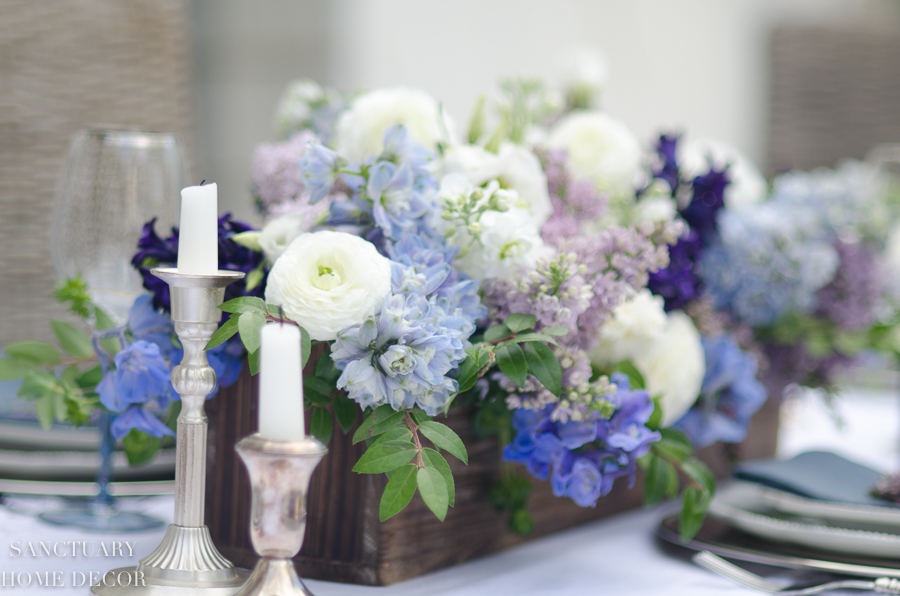 And without the bottles, a plastic liner and a bit of chicken wire of floral foam transforms this box into a beautiful centerpiece for any table. I created this beautiful orchid and rose centerpiece in just three simple steps and it was absolutely stunning.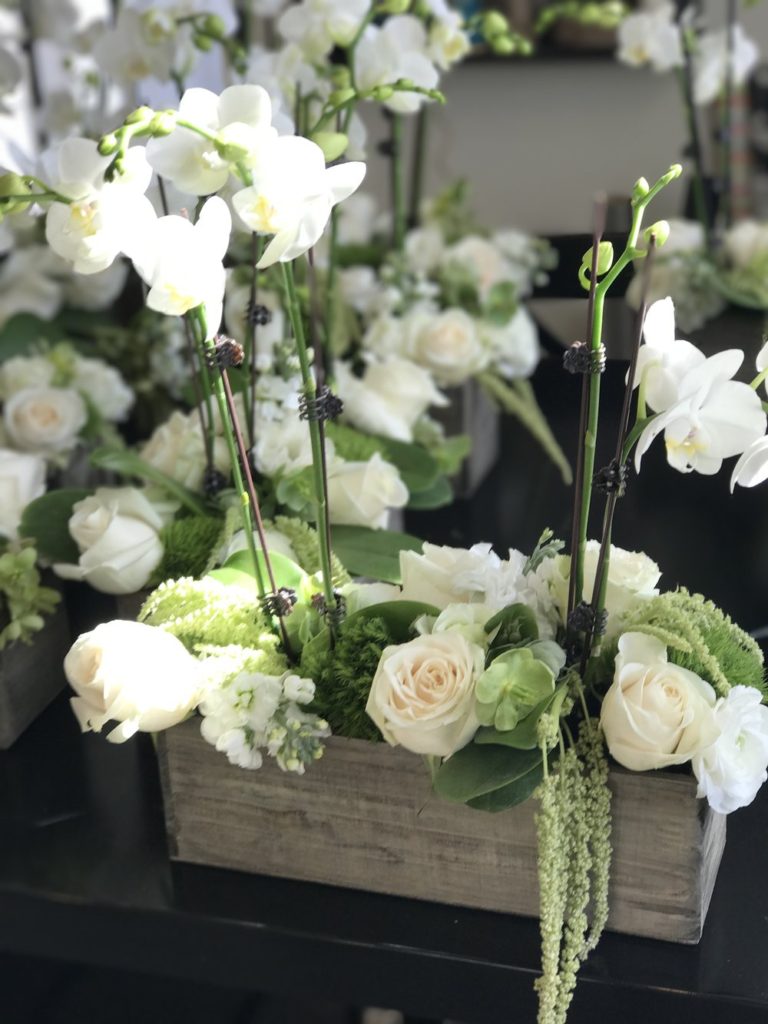 7. Clay Pots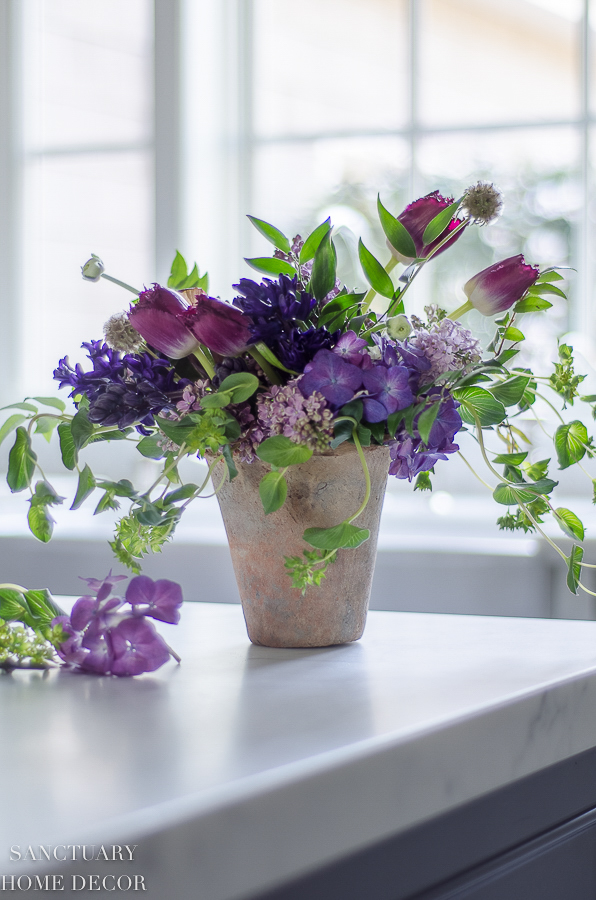 Although not traditionally used for fresh flower arrangements, clay pots are a great way to give an arrangement that fresh from the garden feel. Just line the pot with plastic to keep it water tight. I created this pretty spring arrangement using market flowers and they magnolia arrangement was made using beautiful faux stems!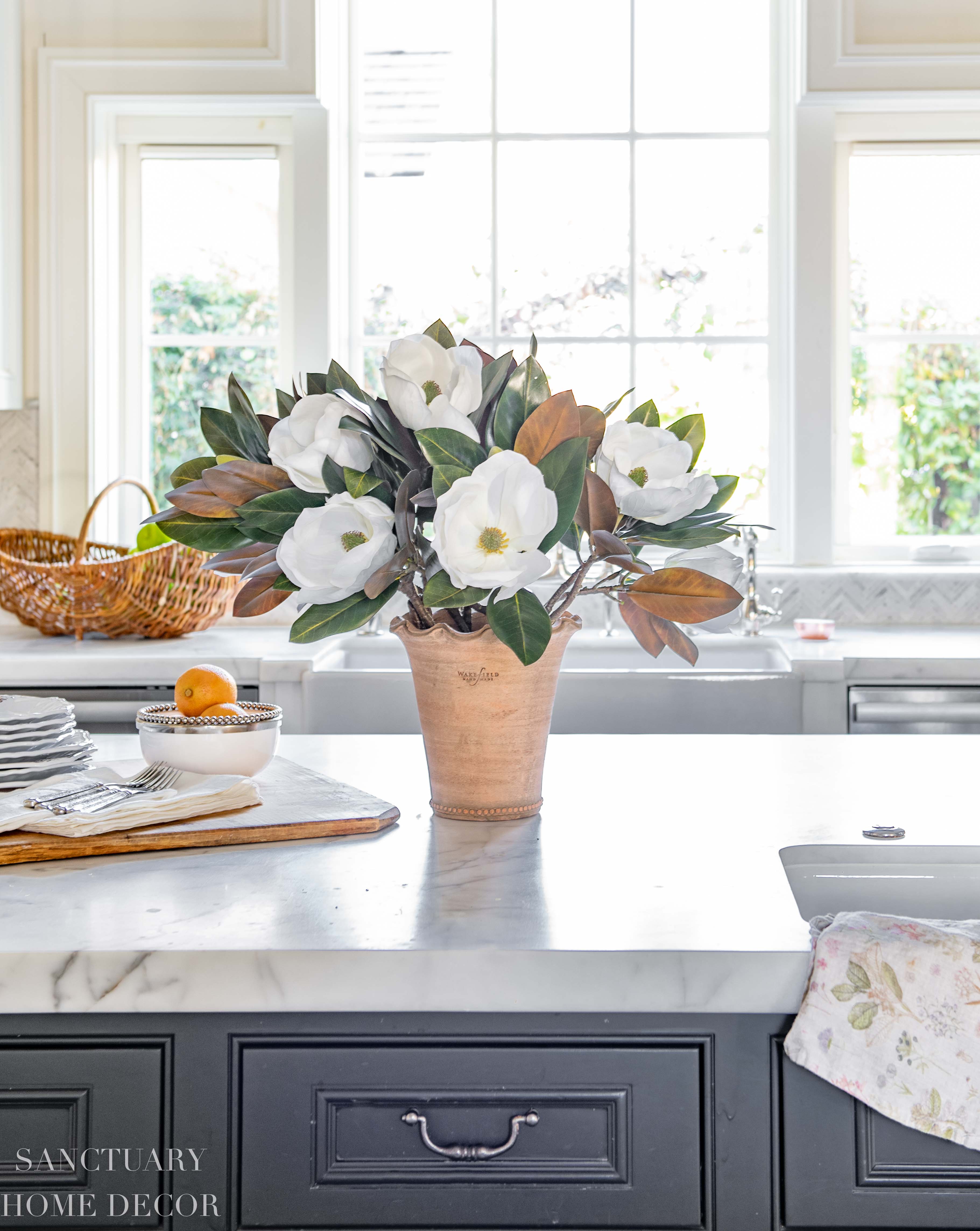 8 . Old Buckets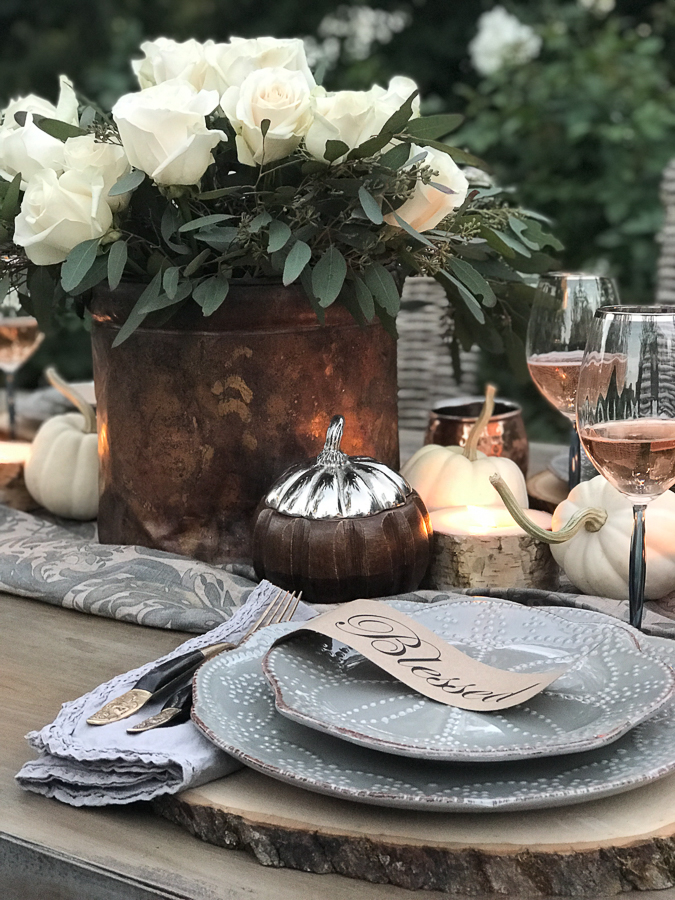 I would not normally use a dented old copper bucket for a table centerpiece, but sometimes it is just what is needed. In this case, I wanted a rustic feel and was using some copper elements on the table, so I put some eucalyptus and roses in this bucket and it was the perfect container.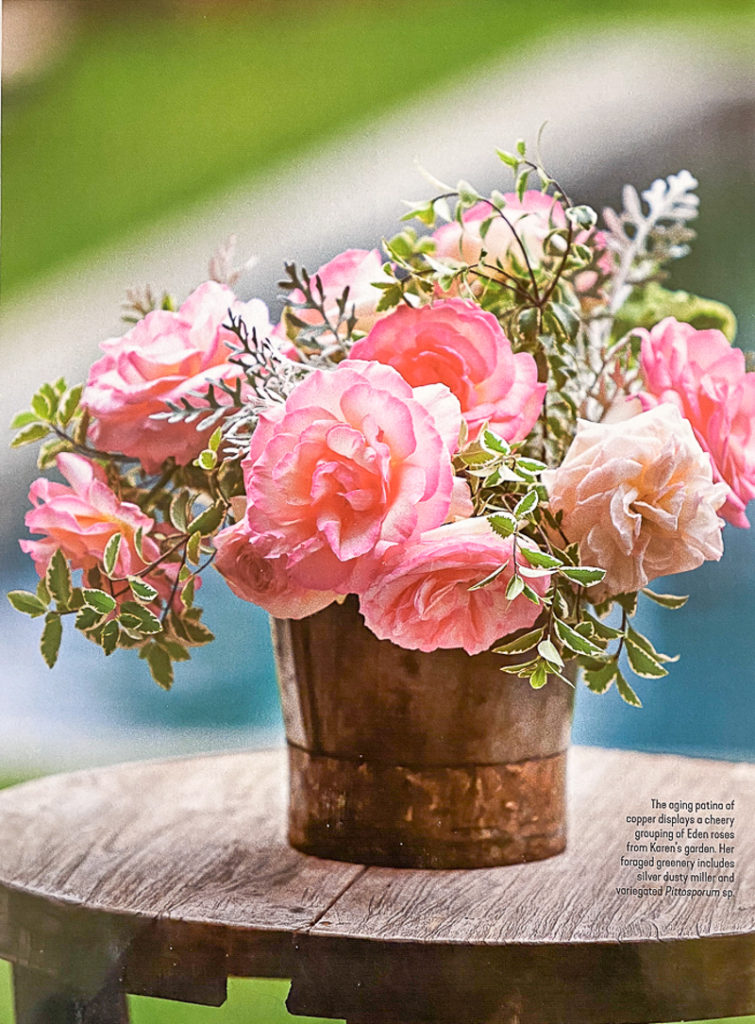 This vintage French bucket was the perfect vessel for my garden roses when Country Gardens Magazine came over for a photo shoot!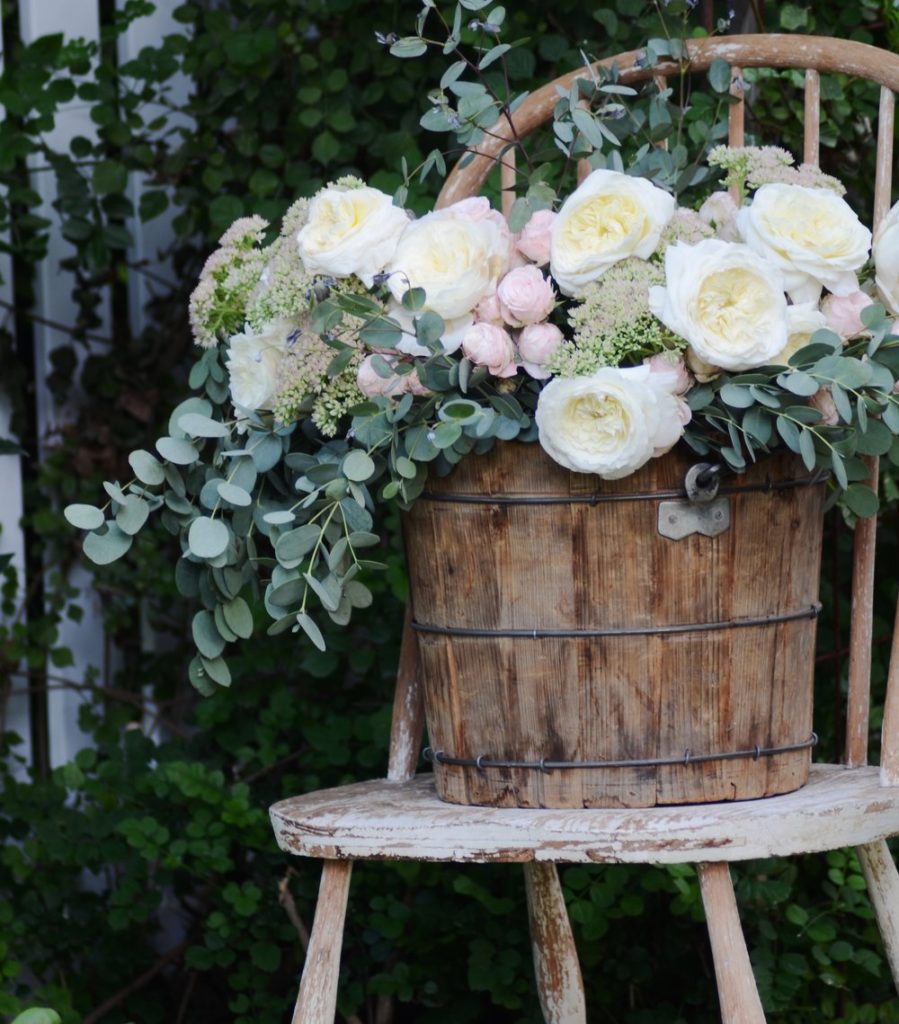 Similarly, this old wooden bucket is the perfect vessel for garden roses and eucalyptus. I put a watertight vase inside the bucket to keep the flowers fresh.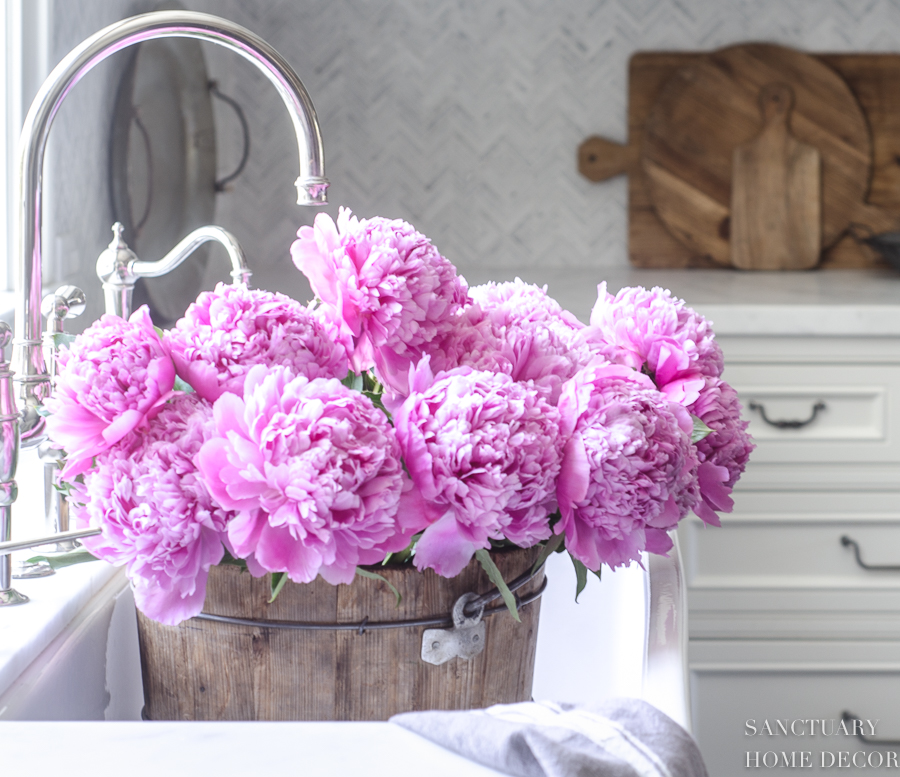 9. Silver Beverage Buckets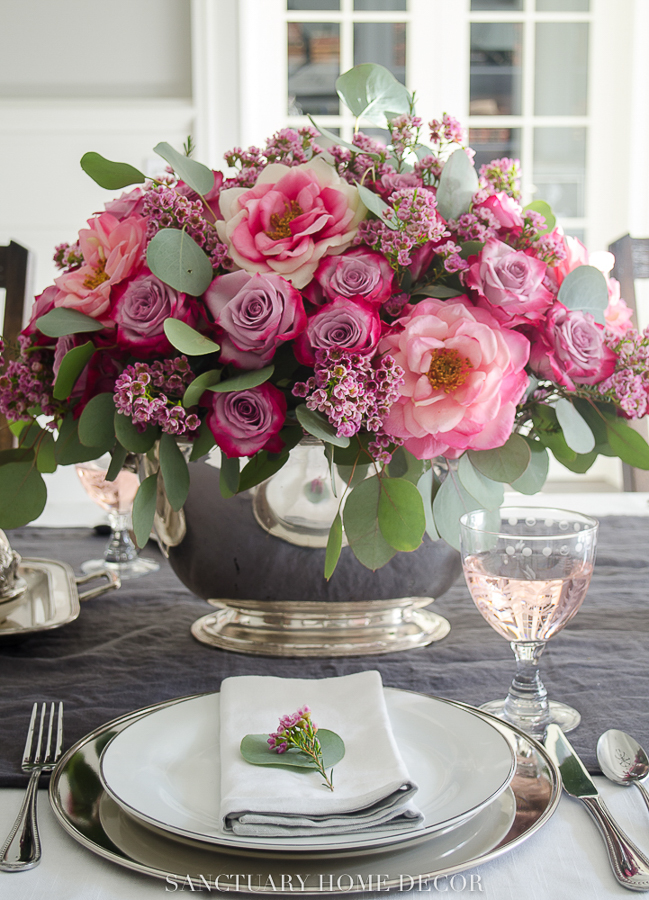 If I'm having a party, I often use this beverage bucket to chill wine or sparkling water, but sometimes I need a large vessel for a centerpiece and this is always a go to item. I use floral foam inside the bucket to keep all of the blooms fresh and in place. This was an incredibly dramatic centerpiece for a pretty spring tablescape. (By the way…some of these flowers are faux…can you tell!?)
10. Picnic Baskets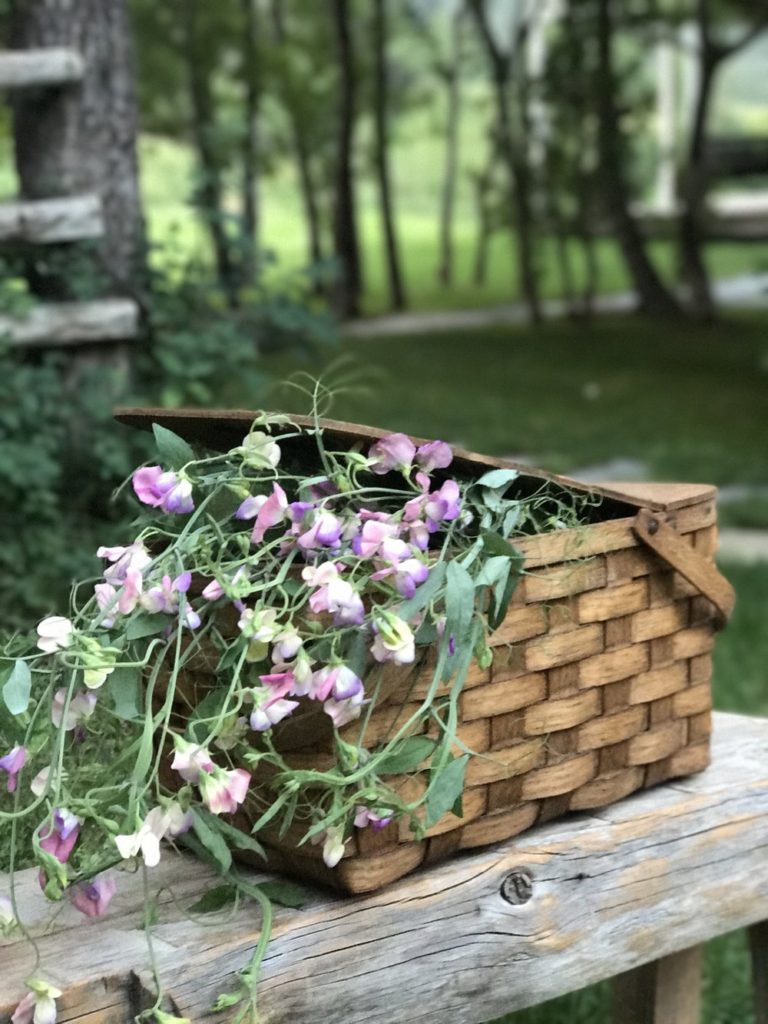 What is prettier than a bunch of fresh flowers spilling out of a picnic basket? I love this look so much and often use these on my kitchen island or in the middle of a casual dinner table. The same technique can be used that I describe for fishing creels. Get all of the details HERE.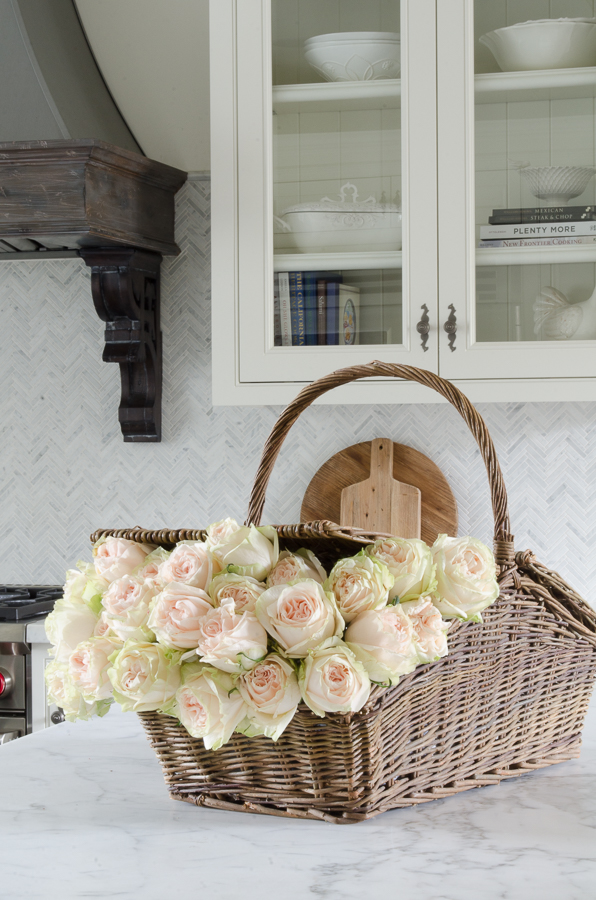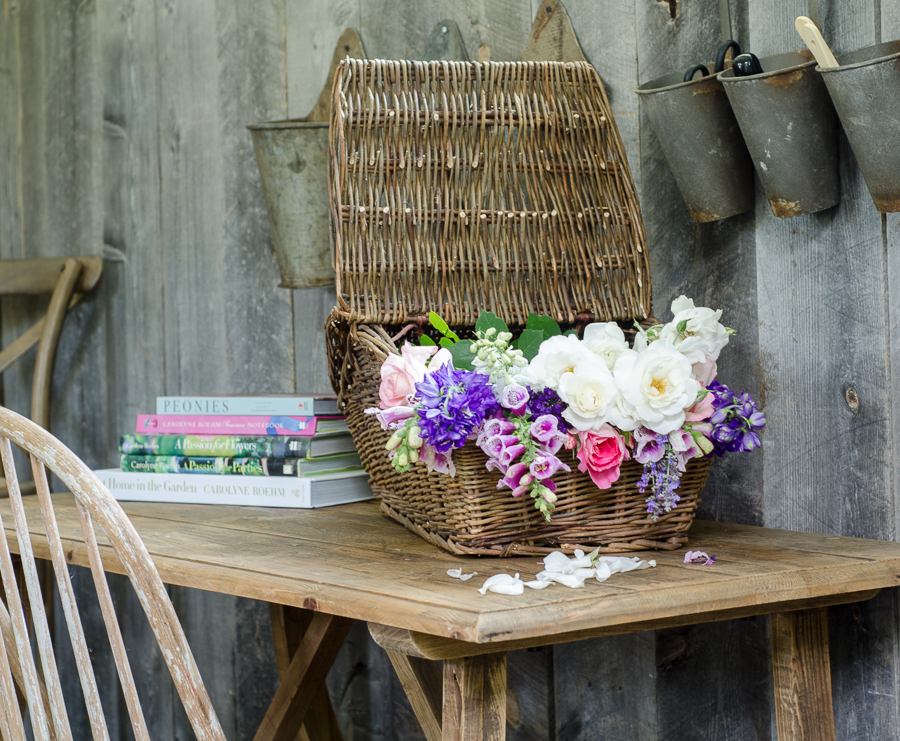 11. Sugar Bowls
When it comes to unique vase ideas, this is one of my favorite petit containers to grab for a small arrangement. I have several sugar bowls that often just sit in my cupboard, so when I need a little arrangement for a bathroom or small table, they are the perfect size!
12. Tin Cans and Pencil Holders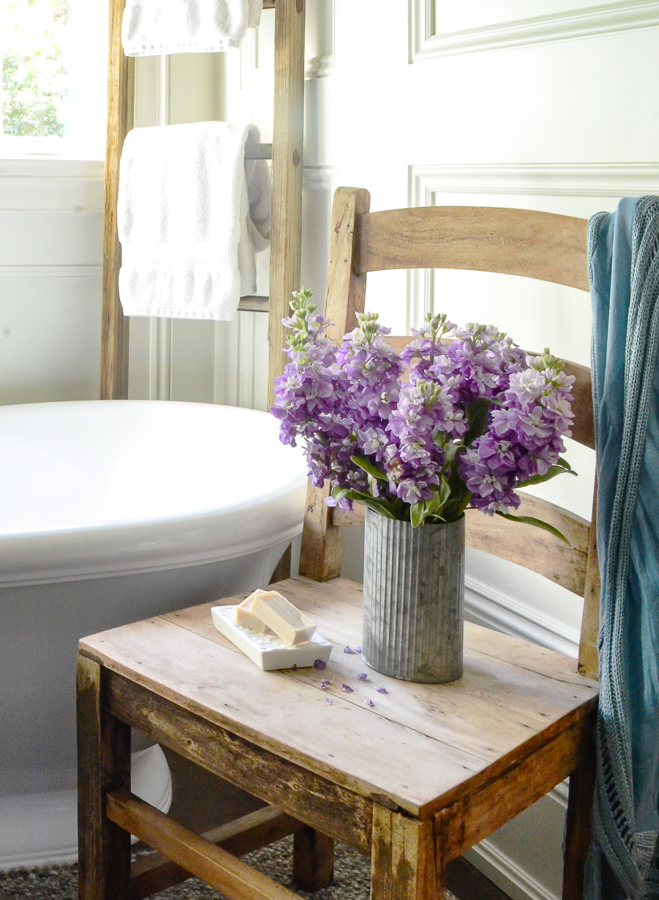 On occasion, I have been known to empty out my pencil holder and put fresh flowers in it. The same is true with the tin can from last night's dinner. Just take off the label and you have a great rustic country arrangement.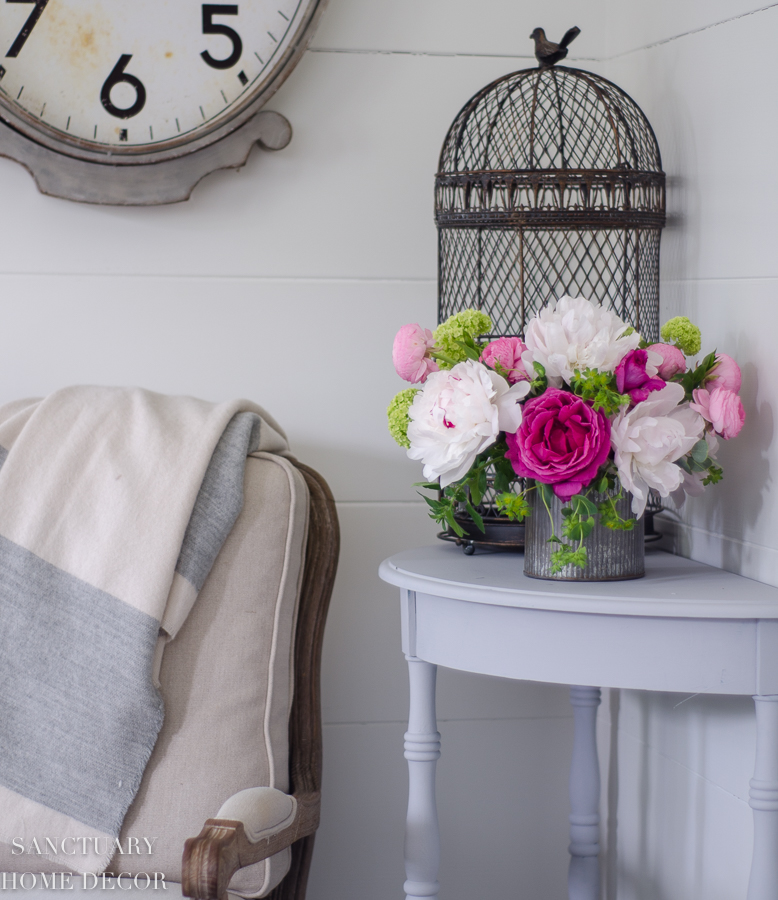 This simple spring arrangement was so easy to make in just minutes
13. Rectangles & Squares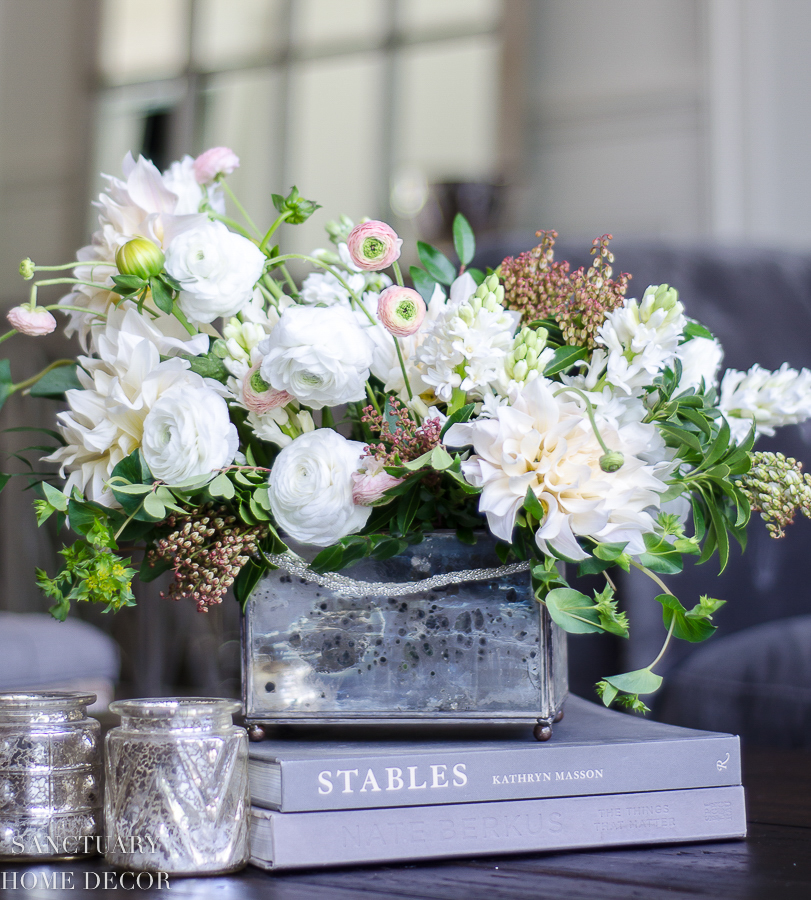 I love to move away from traditional round containers and explore some different shapes. This pretty mercury glass container has held candles in the past, but with the addition of some chicken wire inside, it becomes the perfect vessel for an elegant arrangement.
Wood or cement squares are great for a more structured arrangement. Use a plastic insert to keep the container watertight and some wet floral foam to keep your arrangement secure. I posted a tutorial on how to make this white rose arrangement in 3 EASY STEPS a few weeks ago.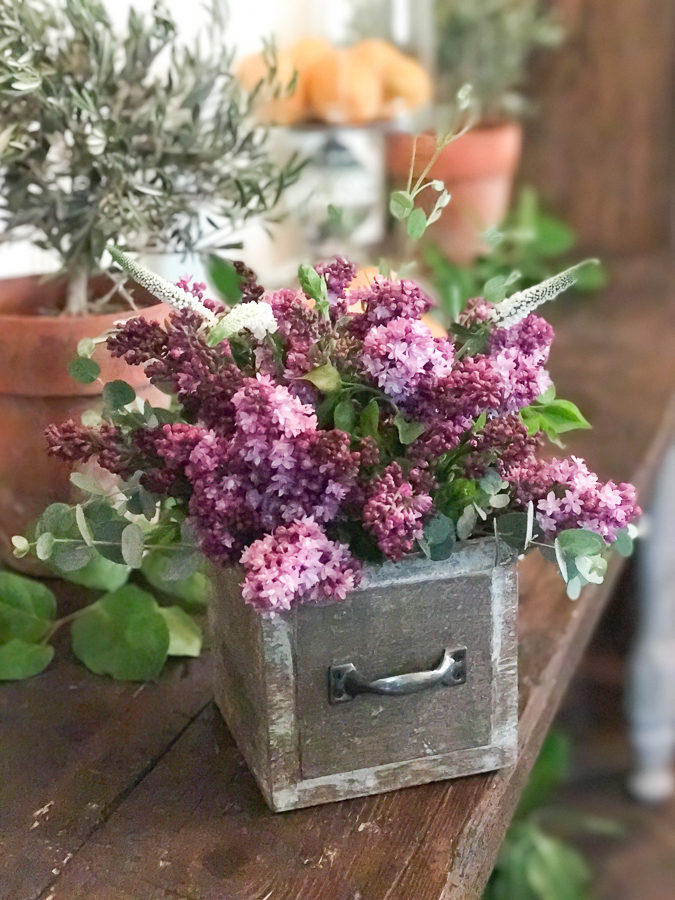 14. Vintage Milk Cans
Another vintage find that I have been collecting for awhile is vintage (and some reproduction) milk cans. I love these as vessels for larger branches. They are often not watertight, so my solution is to put a large vase inside the milk can to hold water and keep my flowers fresh.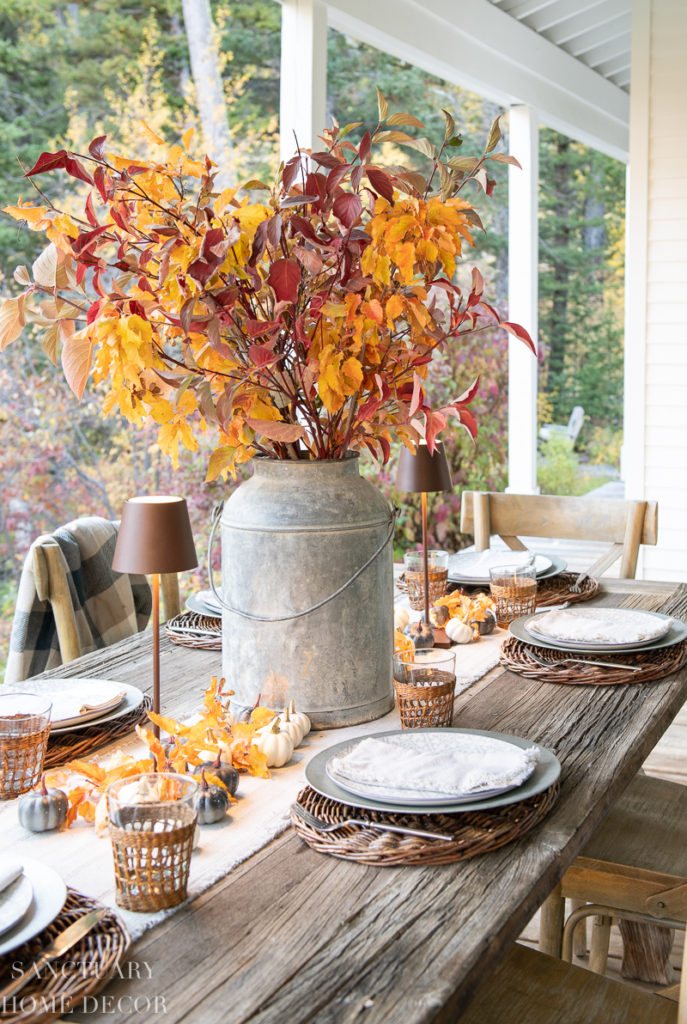 There are some great reproductions available that work great for large and small arrangements.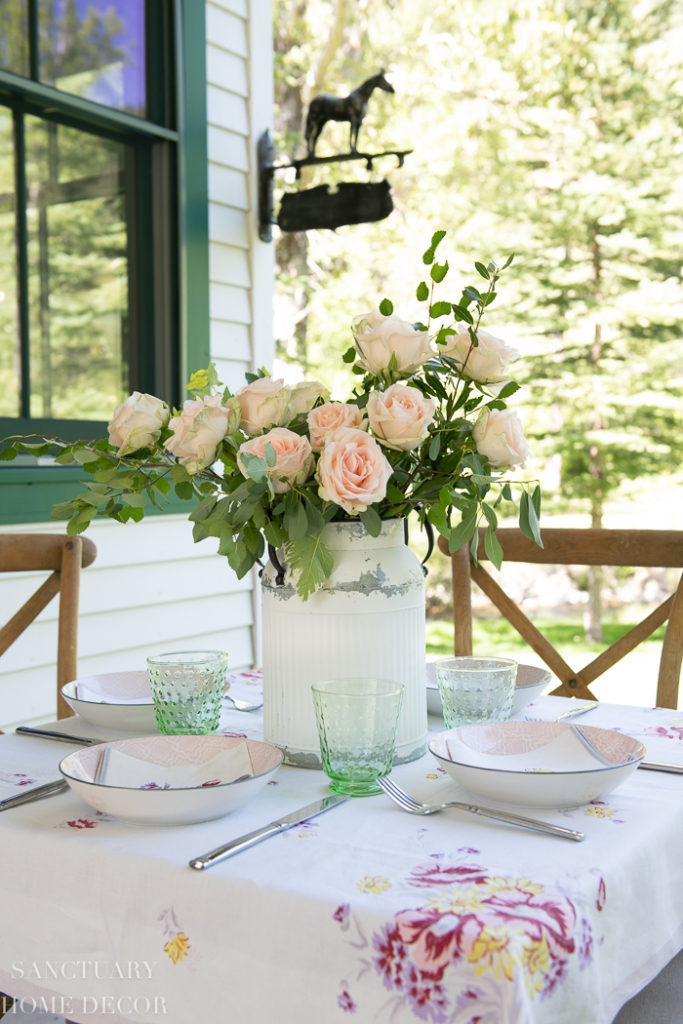 15. Pitchers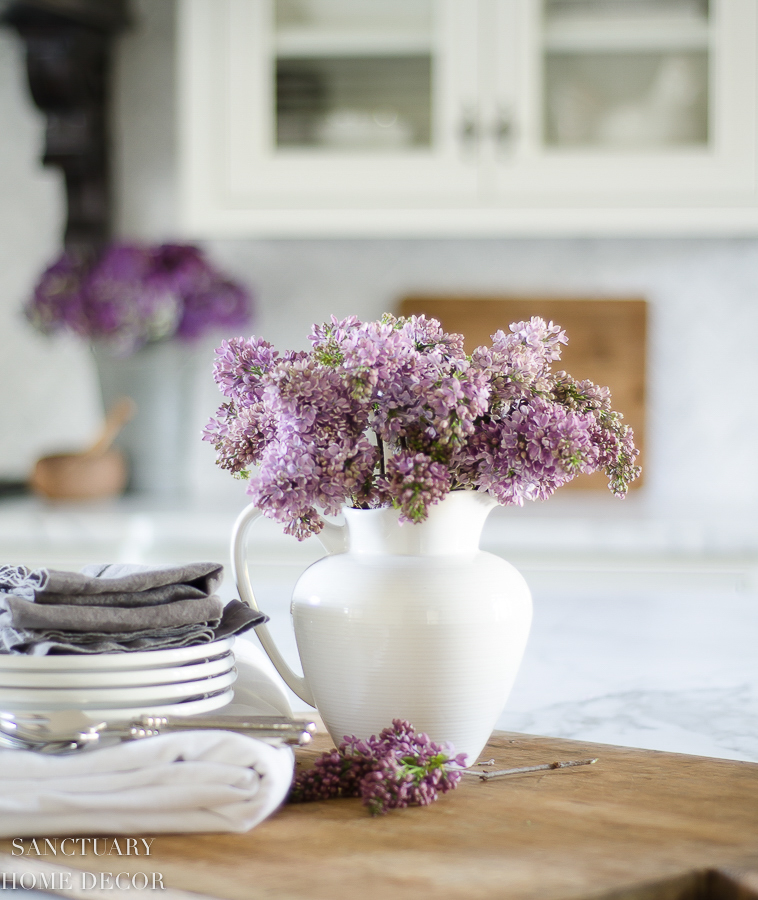 Maybe not the most unique but often the prettiest in it's simplicity. I love to use my water pitchers for an easy arrangement in any season.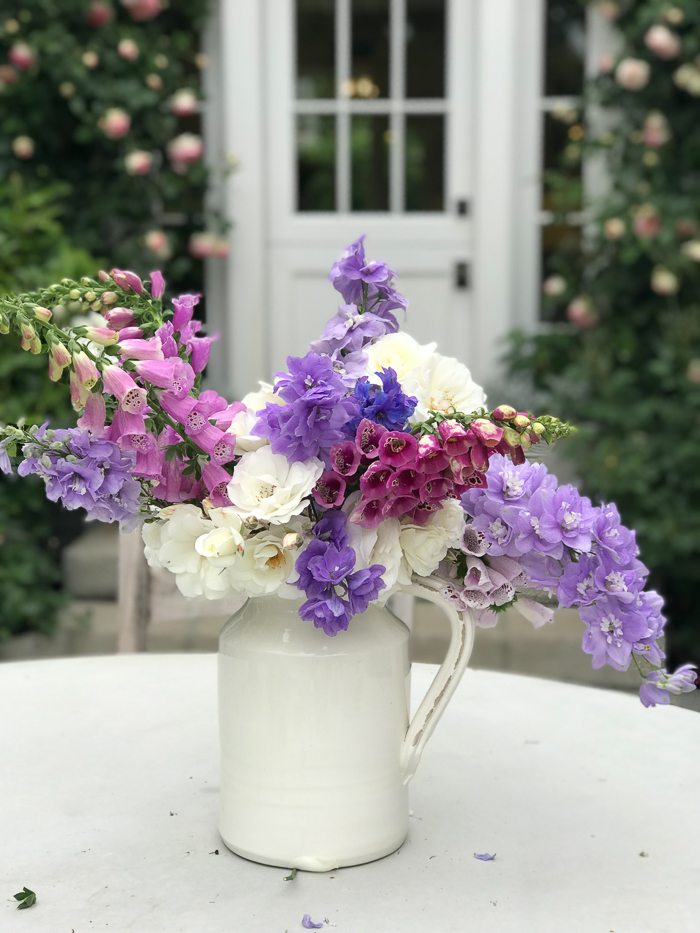 Whether filled with fresh flowers from the garden or realistic faux branches, a simple ceramic pitcher is always a great choice for a unique vase.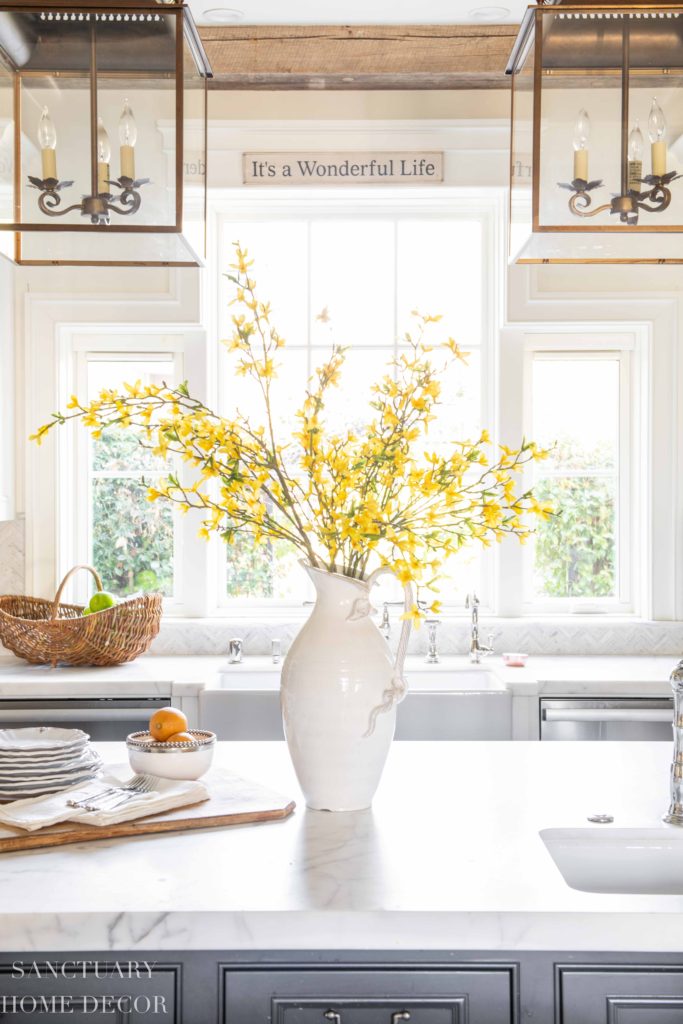 I hope these photos give you some unique vase ideas that you might even have at home for your centerpieces or flower arrangements. Many of my containers are vintage finds from second hand shops, that I have had for years. I am linking a few vessels below that are available online and would work great for any of these applications, but keep your eyes open the next time you are antique shopping or maybe just in your garage or china cabinet…I bet you have some pretty amazing "vases" you never knew you had!