How to Train Climbing Roses
One of the questions I am often asked is how to train climbing roses around a doorway. We planted Eden roses on our back porch a couple of years ago, and have trained them to grow around the doorway using a super simple technique. Today I wanted to share exactly how we trained our climbing roses, so you can do the same in your garden.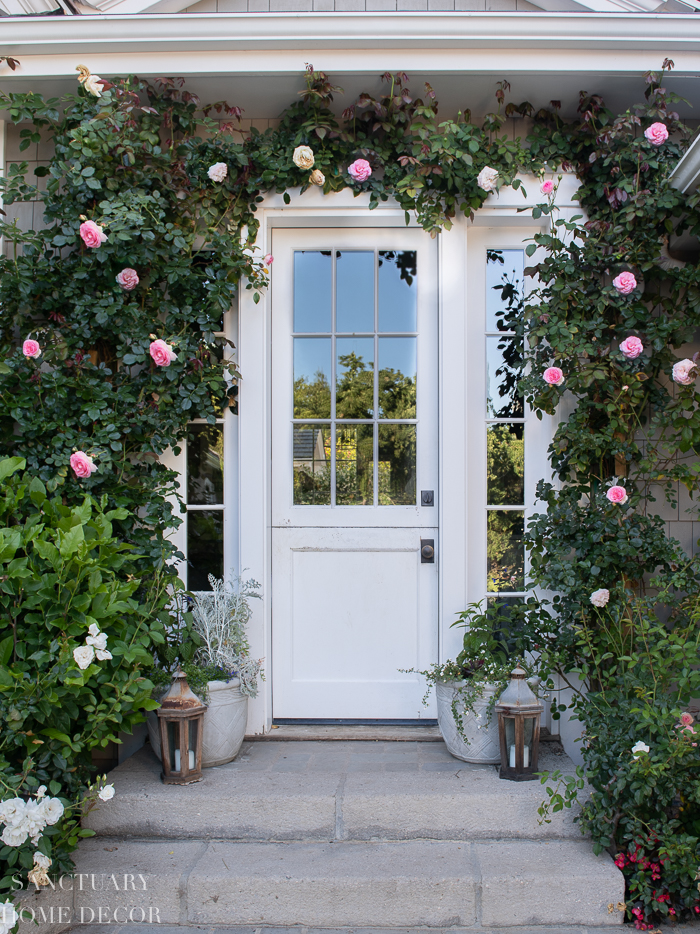 We planted these roses in the ground, close to the wall, on either side of the porch. They were about 6′ tall when we got them, but since the planter sits a couple feet below the porch, they did not reach very far up the side of the doorway at first.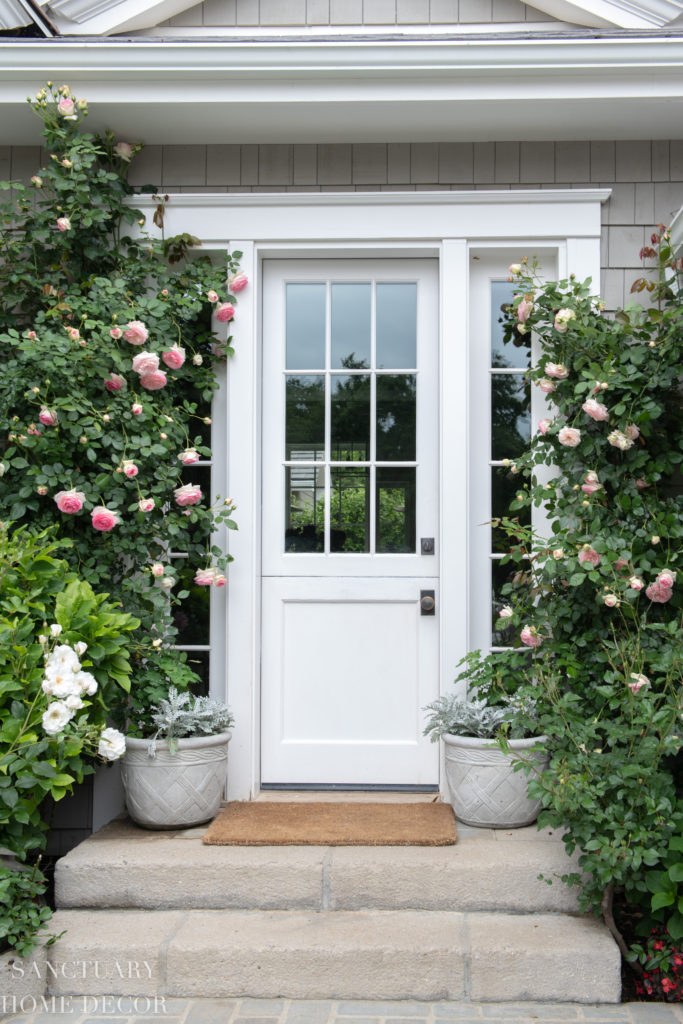 The original roses came with stakes attached, which we left in place when we planted them. Once they started growing, we attached wire (fairly heavy gauge to hold the weight of the plant) to the wall on either side of the doorway so we had a place to tie the new growth. To secure the wire, we placed wood screws 18-24 inches apart and then wrapped the wire securely around each screw.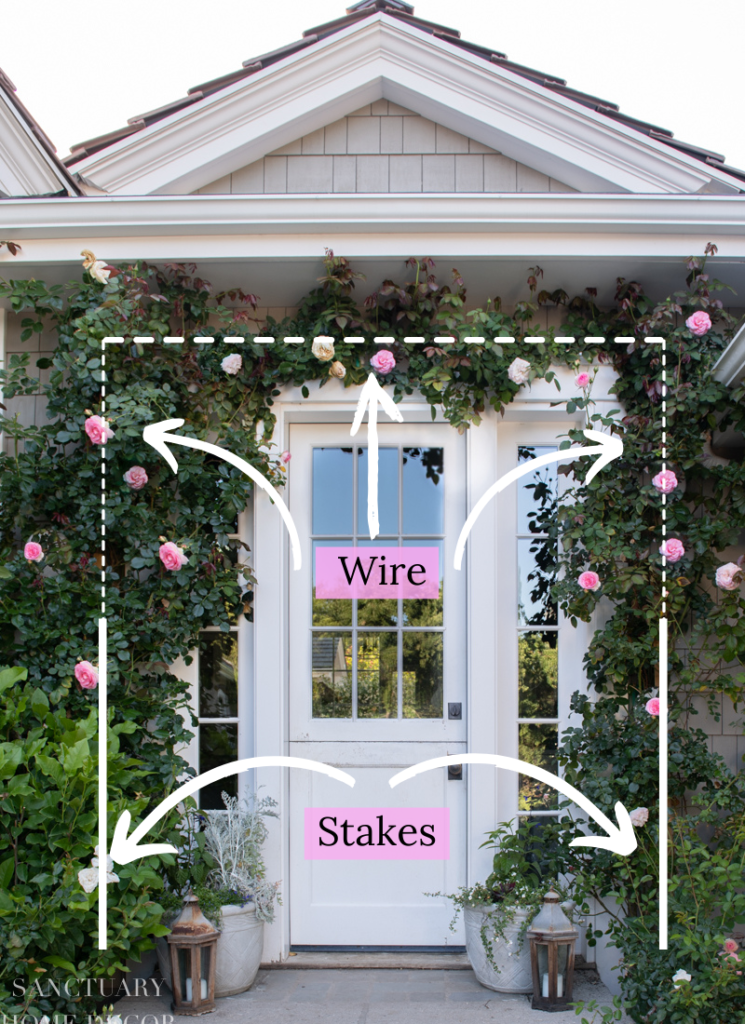 Using plant tie, we gathered together any new sprouts and tied them to the wire as seen below.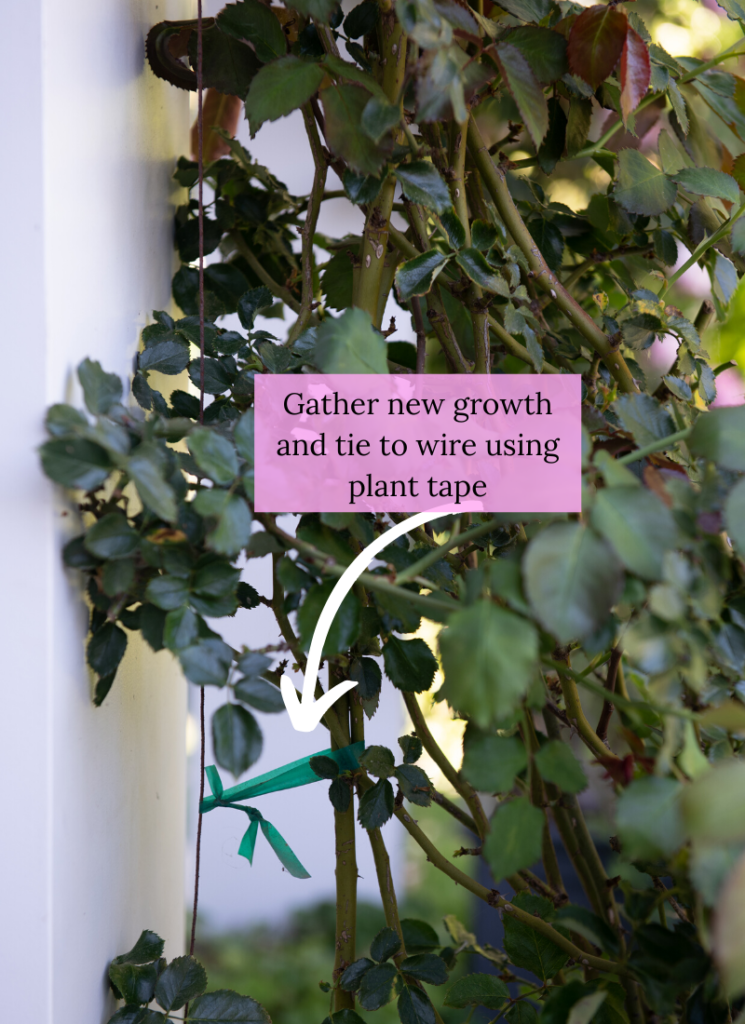 Once the growth reached the top of the doorway, we attached another piece of wire, horizontally above the door and continued to tie the new sprouts with the plant tape.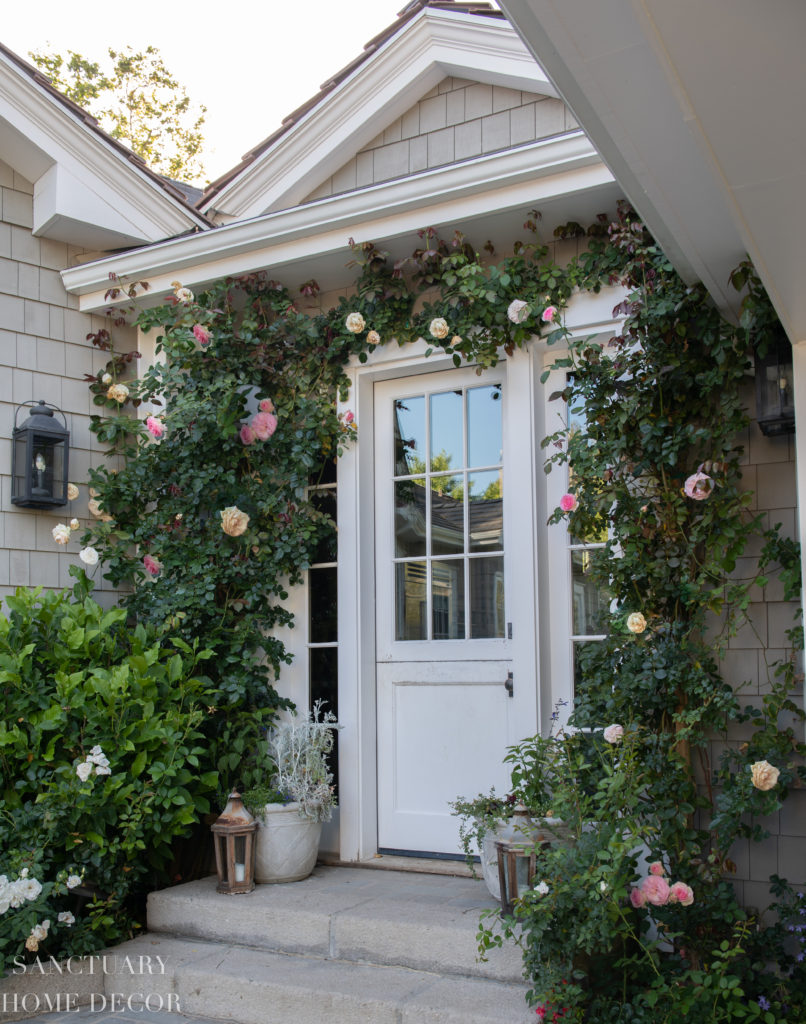 After just two years, the roses surrounded our doorway completely and produced a ton of blooms in the spring.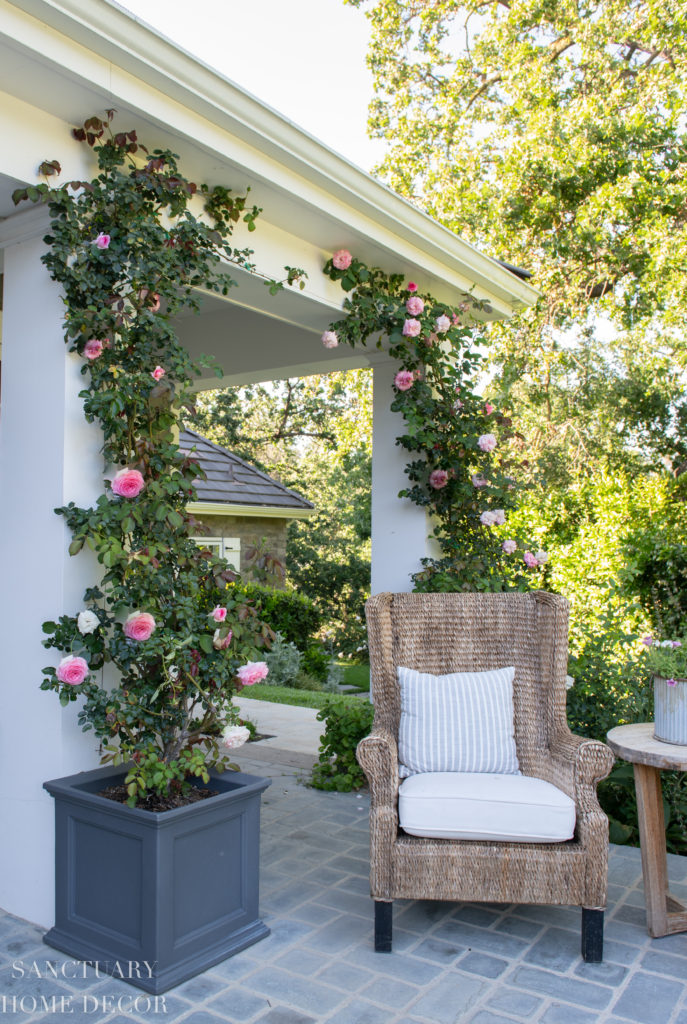 The same technique can be used with climbing roses in pots.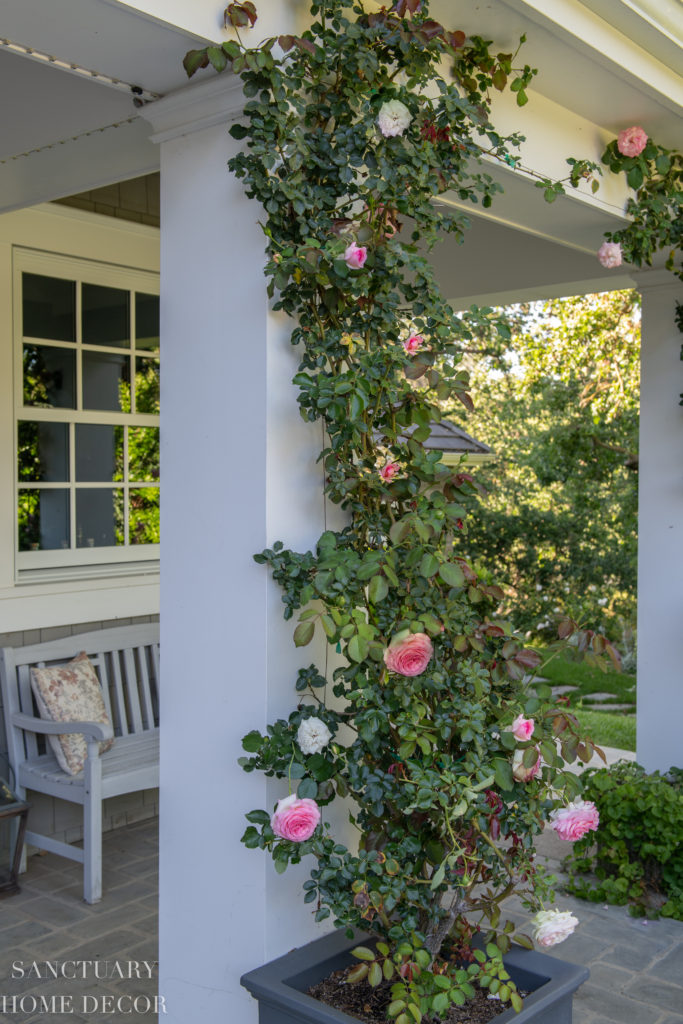 On our back patio, we planted the same Eden roses in 20″ square pots. These roses were a bit shorter when we got them and we removed the stakes.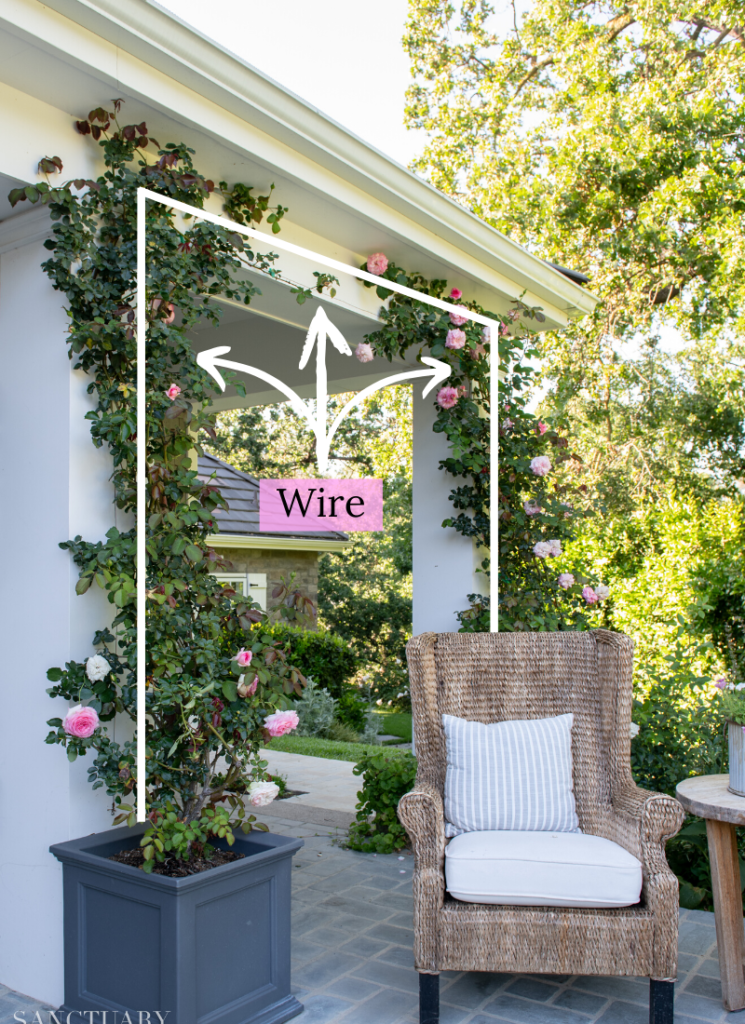 We attaches wire to the opening where we wanted to train the climbing roses and as they grew, we used plant tape to attach them to the wire.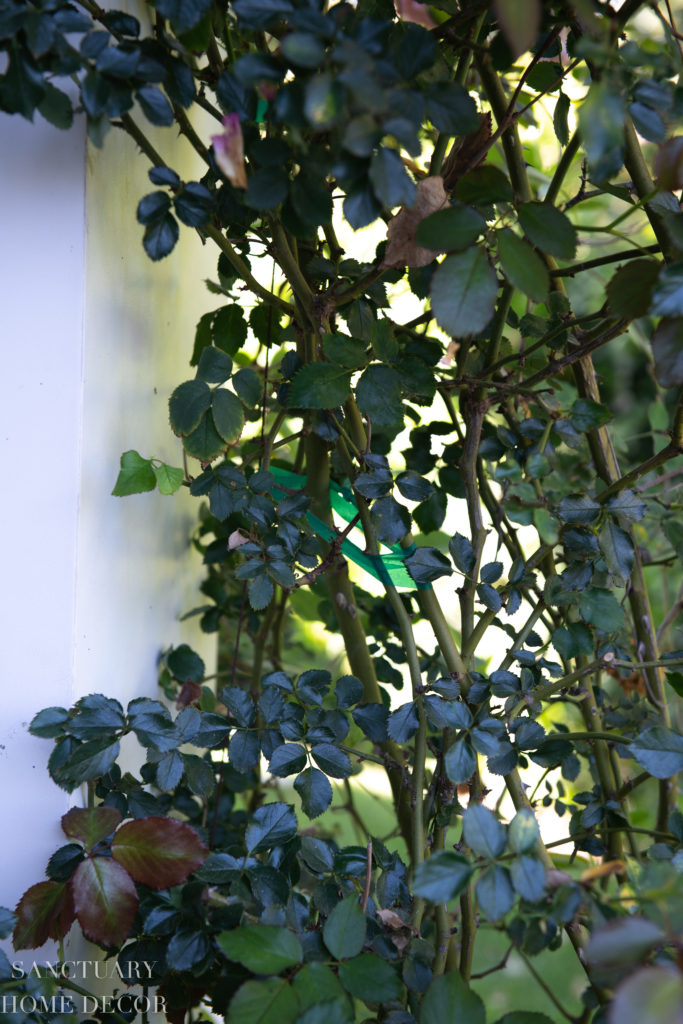 While we planted these at the same time as the other roses, they have not grown quite as quickly because they are in containers.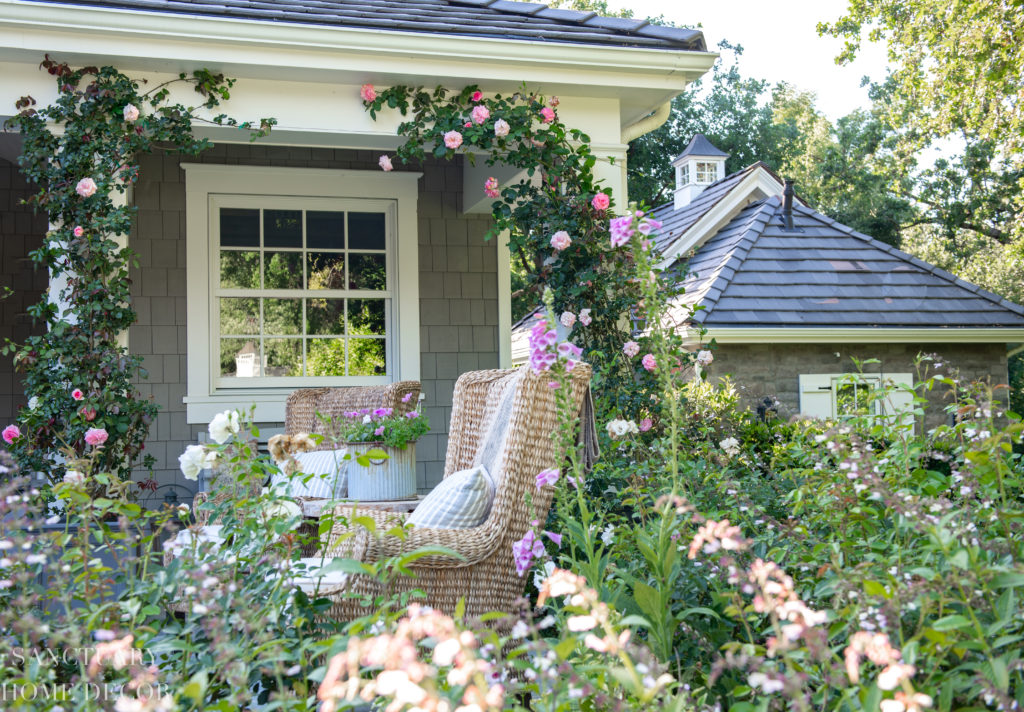 They have still made great progress in just two years and have just about surrounded the opening on our patio.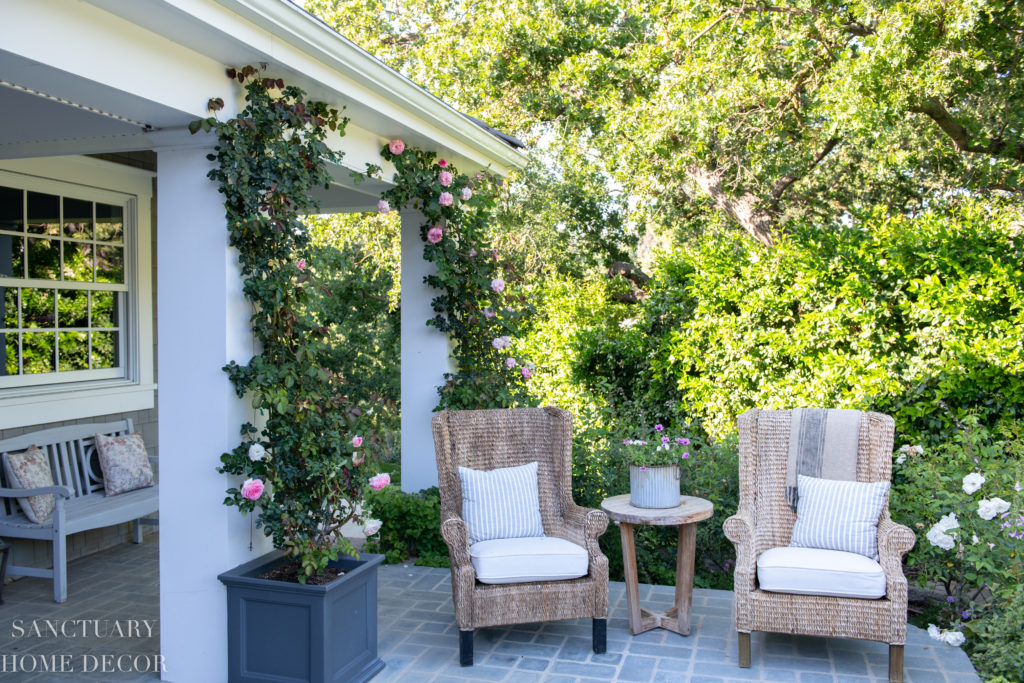 I hope this gives you an idea about how to train climbing roses that is simple and easy to achieve. We truly love the look of these beautiful blooms surrounding our doorway and patio opening and know you will too!
Tour our garden HERE.