Vintage Chic Decor on Our New Outdoor Patio
Hi friends! It's hard to believe we are heading toward the end of August and fall is around the corner! We've had a beautiful season at our ranch in Montana and I am not quite ready to let go of summer just yet. One of the great accomplishments of our summer was the completion of the new outdoor fireplace and patio adjacent to the guest cottage. My vision was to create a cozy indoor-outdoor patio for alfresco dining and evenings by the fire. Walmart's Vintage Chic Home Collection had had so many affordable options that fit my style that I found everything I needed to set a beautiful late-summer table and decorate our new outdoor fireplace! Yay!
This post is sponsored by Walmart, but I am dedicated to only sharing products I love and actually use. All ideas, reviews, and opinions are mine.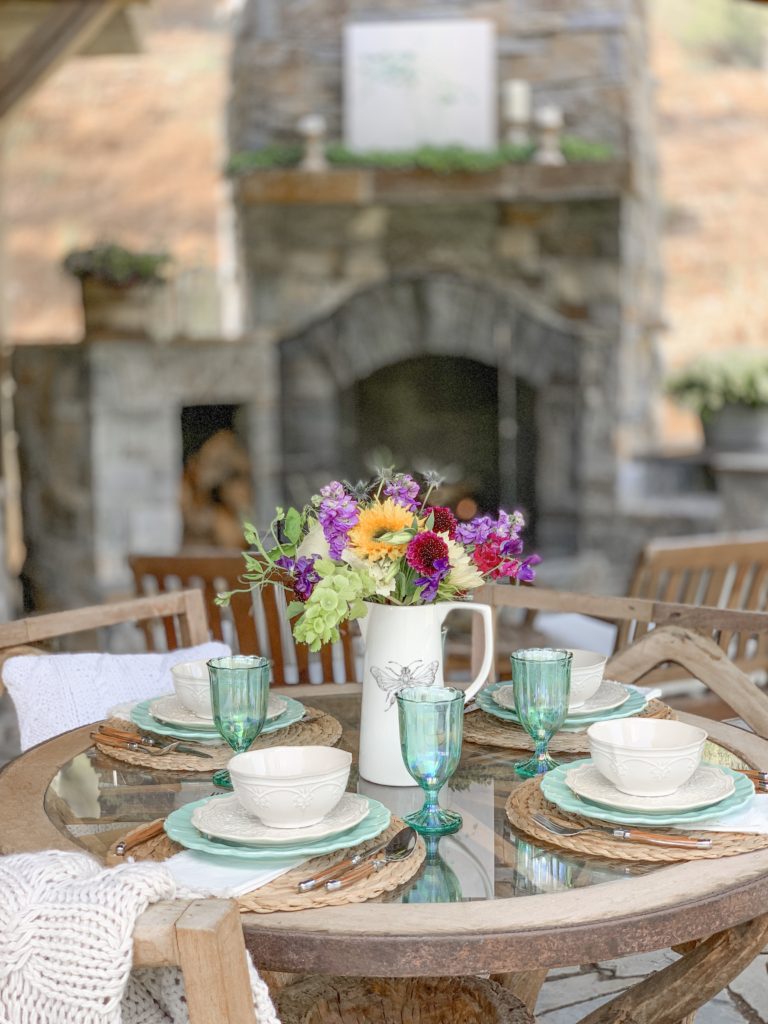 I absolutely adore the dishware in this collection from Walmart. I wanted to add some color to my table so I chose turquoise plates and glassware from the Pioneer Woman Collection. Can I just say…these place settings are incredibly affordable and such great quality! You know I love beautiful dishes and I was so impressed with both of these sets.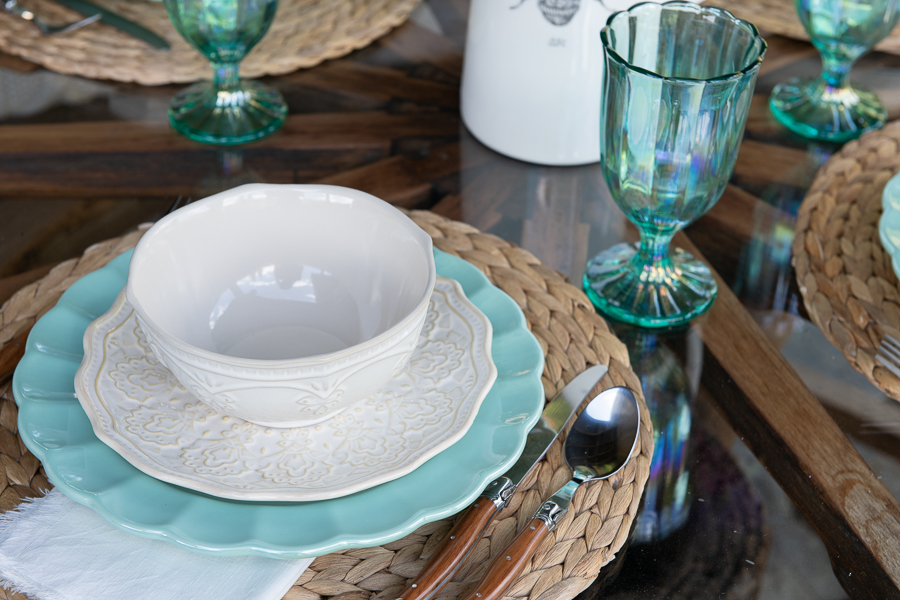 Because I wanted place settings for eight but also wanted to create an eclectic, vintage-chic look I chose two different sets of dishes to mix and match. For this place setting, I use the larger turquoise plate as my base and layered the beautiful white embossed plate and bowl on top.
I played with all different combinations and there were so many great options to mix this dinnerware. Aren't the turquoise bowls pretty!? It was hard to decide which set to use!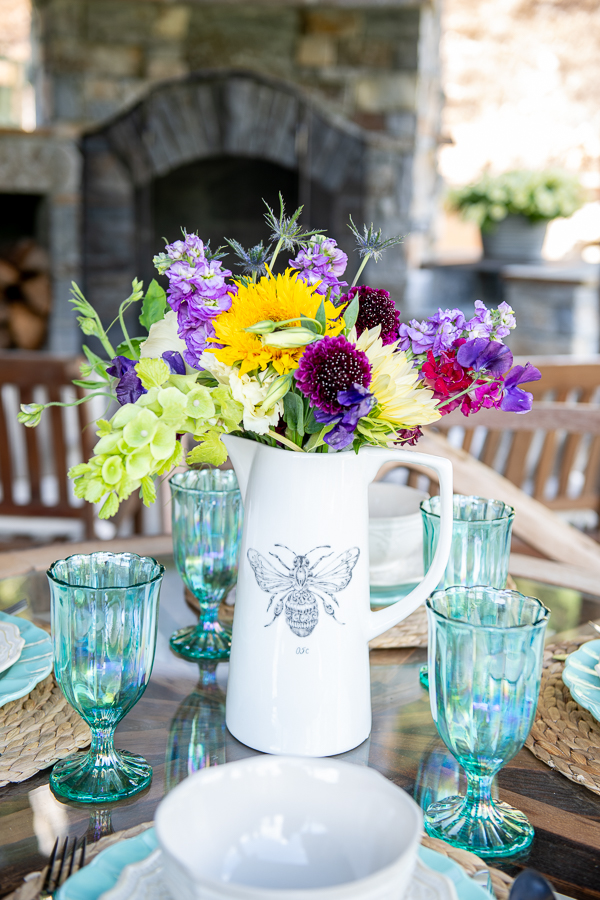 The iridescent, fluted turquoise goblets were the perfect compliment for this late-summer tablescape but I know I will also use these into the fall and holiday season! The best part is, a set of four is only $14!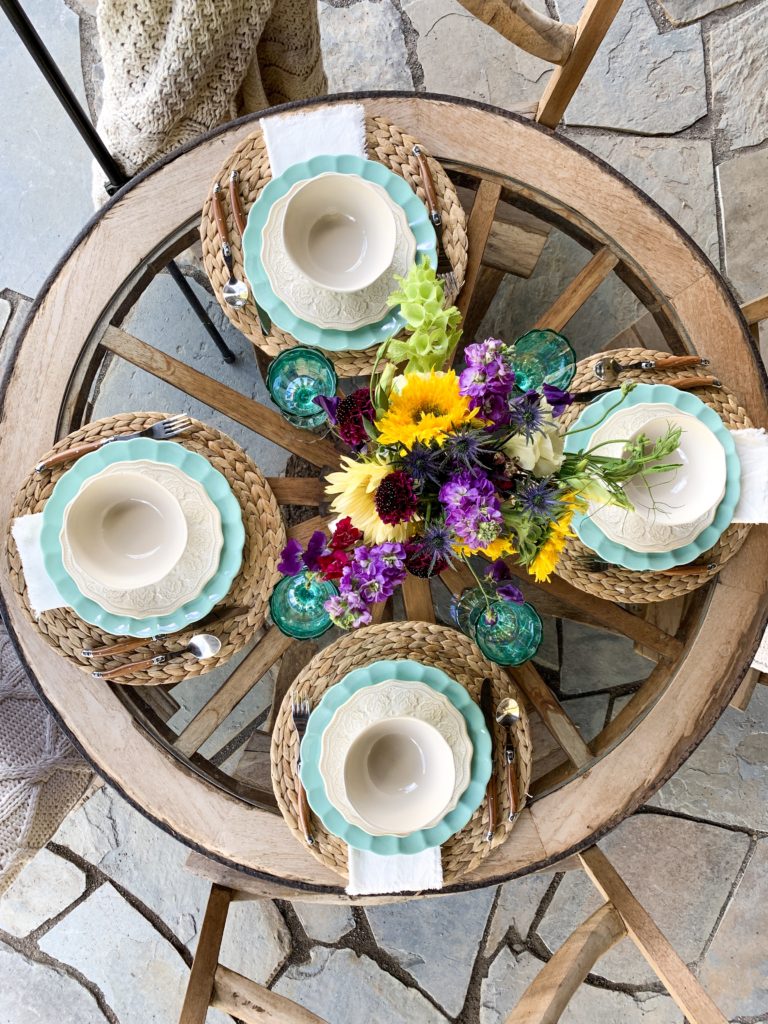 With the addition of seagrass placemats, natural linen napkins and a bouquet of late summer flowers, my alfresco dining table was complete.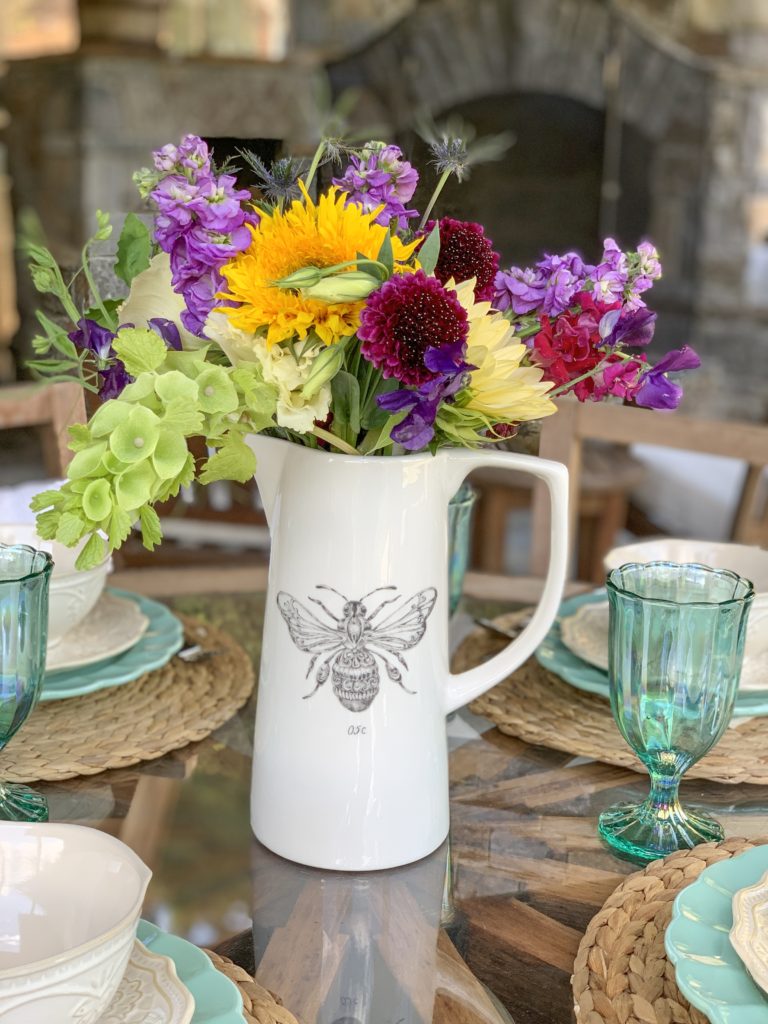 Even though it's technically still summer, we feel the chill of fall in the evenings, so I was excited to break in our new outdoor fireplace during our dinner party.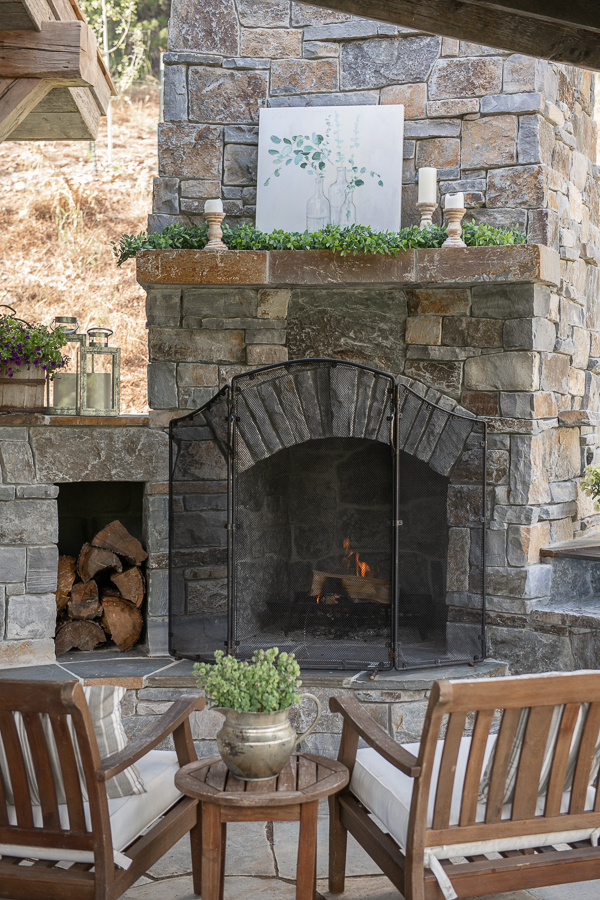 I wanted to add a few seasonal decor pieces to the fireplace, so I put a simple garland on the mantle and added three natural wood candle holders. The final piece I included from Walmart's Vintage Chic Home Collection was a simple and pretty canvas print. I love how this adds a bit of indoor decor on our outdoor patio and it will be easy to store in winter months.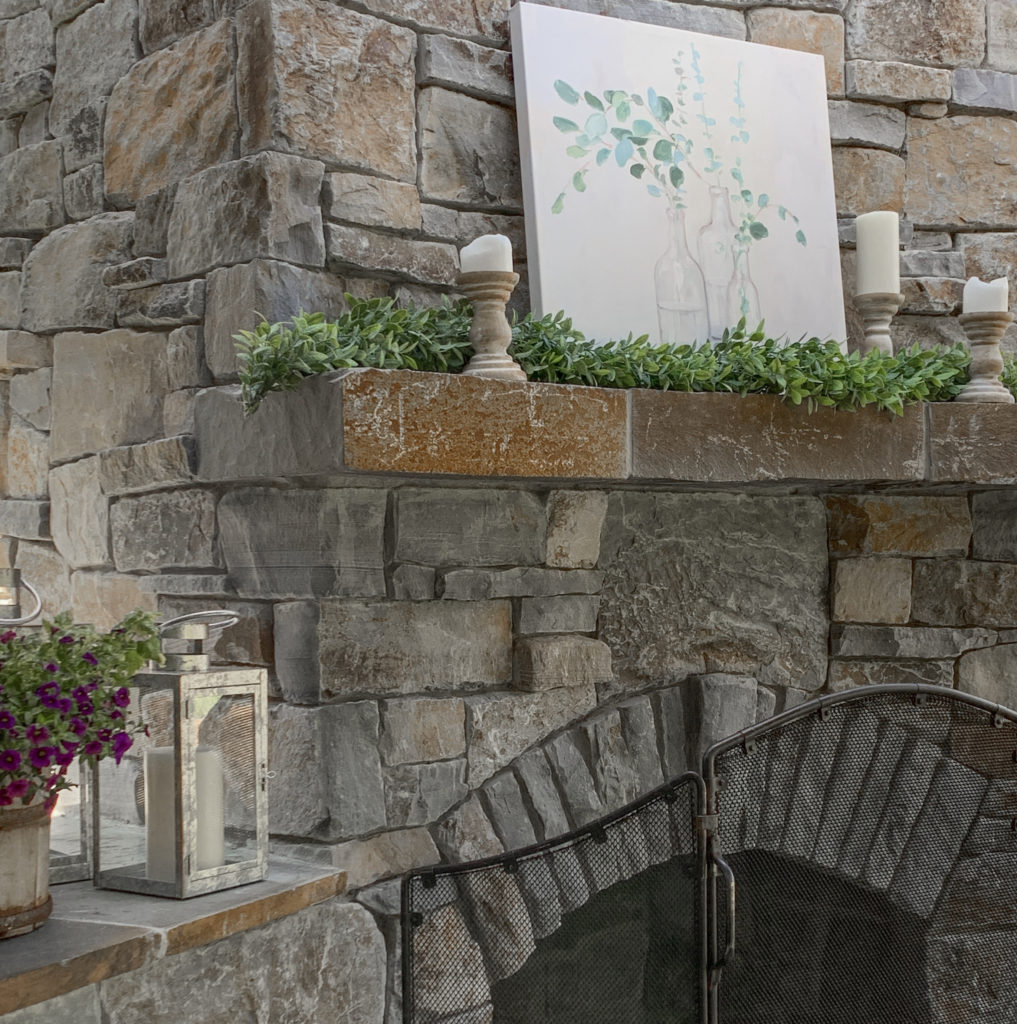 As summer comes to a close on the ranch, I am thrilled with our new outdoor patio and the beautiful decor that I was able to find at Walmart. I am so impressed with their selection and prices, I have been telling all of my friends to head to Walmart Online and check it out! They also have free shipping and free returns on most items if you spend over $35! What could be better than that?!
I will link everything I used here as well as a few of my other favorite pieces for you guys below!
Stay tuned next week for the full interior reveal of our guest cottage! I can't wait to share it with you all!
Have a beautiful day!


Below are some of my favorite vintage chic designs from Walmart. I would love to have any of these items in my home!