5 Guest Bedroom Essentials To Welcome Visitors
If you have been reading my blog for any time, you know that we host a LOT of houseguests at our Montana ranch every summer. On any given week we generally have anywhere from four to twenty friends and family members staying with us, either in the main house or in one of our guest cottages. Every time a new visitor arrives there are 5 essential things I make sure to include in their guest bedroom to ensure they feel welcome.
This post is sponsored by Yankee Candle, but I am dedicated to only sharing products I actually use. All ideas and opinions are my own.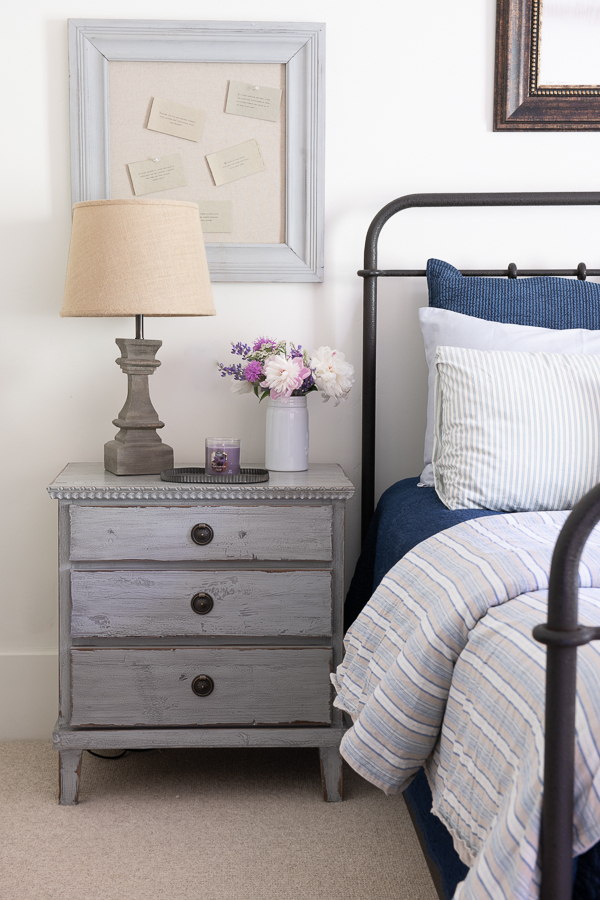 1. A PLACE TO UNPACK OR KEEP LUGGAGE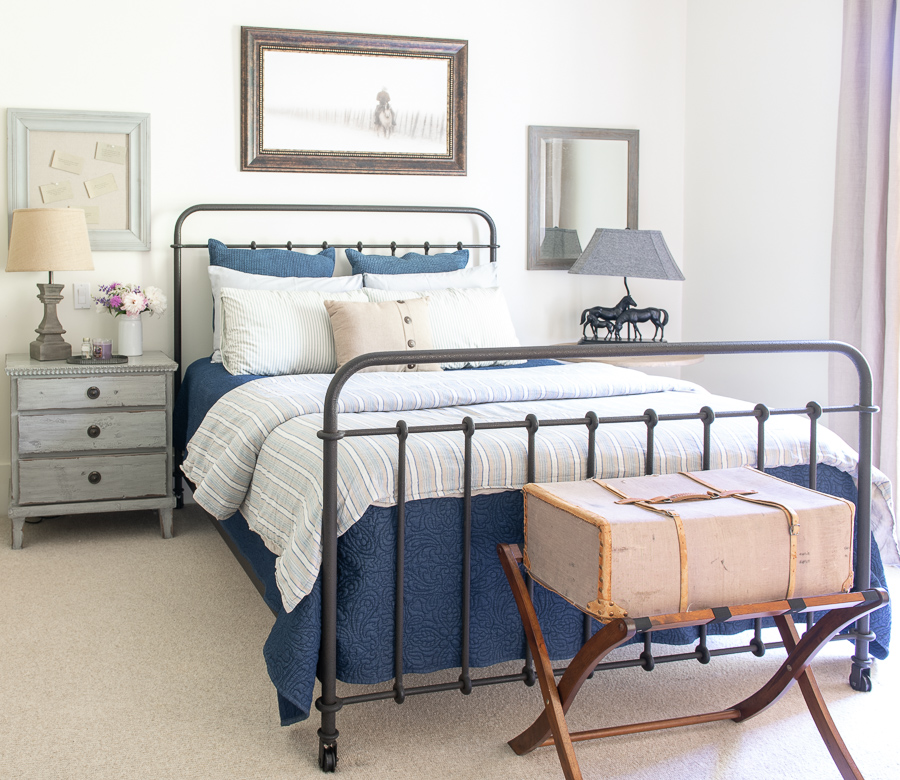 Living out of a suitcase can be uncomfortable and stressful, so I try to make sure our guests feel at home by providing a place for them to put their luggage when they arrive. Often times our guests don't want to completely unpack, so a luggage rack is an easy way for them to have access to their suitcase without having it on the floor. Just bring it out when your visitors arrive and store in the closet the rest of the year…easy!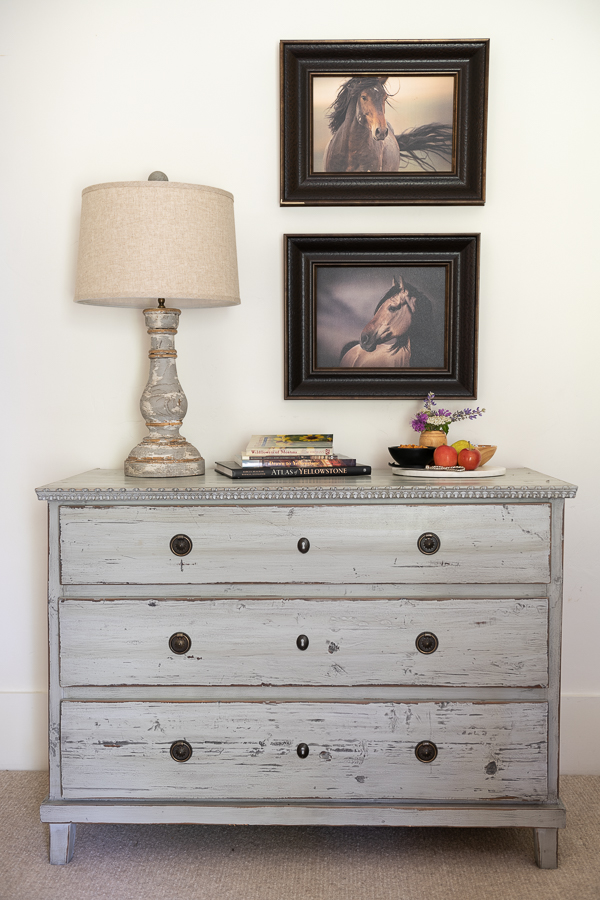 I also empty out a drawer or two so our visitors can unpack if they prefer. Showing that you made room for your guest's arrival and thought about their comfort goes a long way toward welcoming them into your home.
2. A BEAUTIFULLY SCENTED CANDLE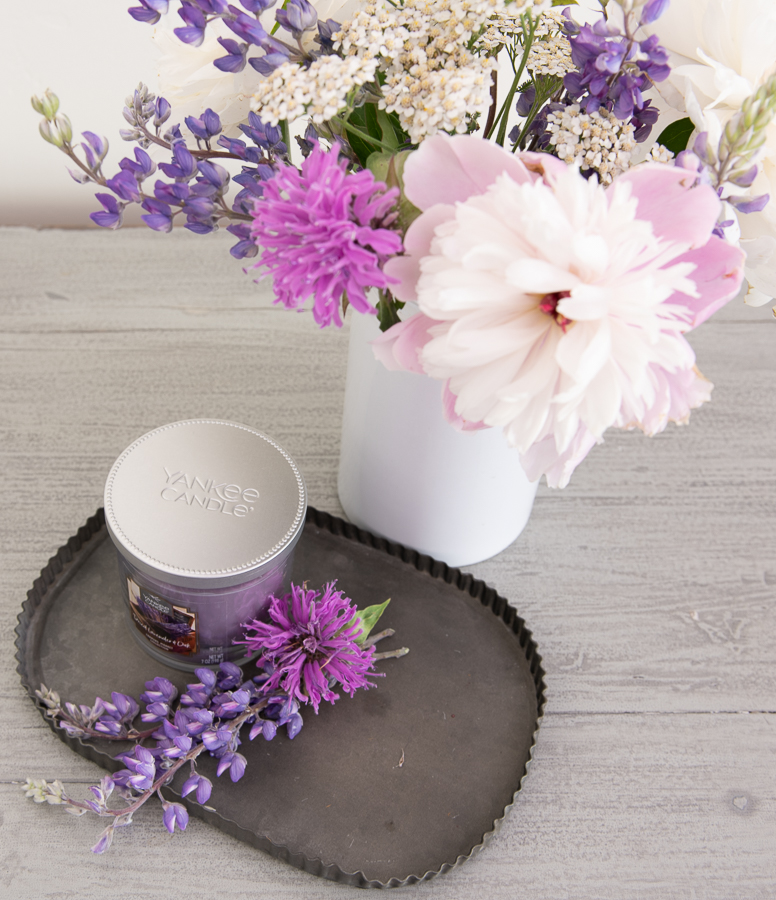 Because I want our house guest's first impression of their room to feel lovely and welcoming, I light a scented candle just before their arrival.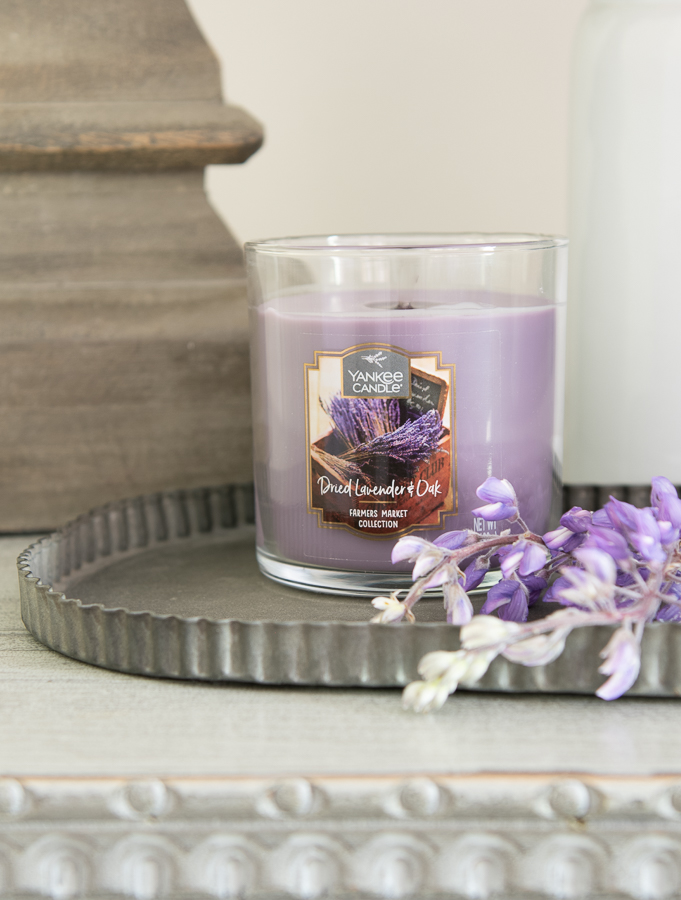 One of my new favorites is the Dried Lavender and Oak scented candle from Yankee Candle's new Farmers Market Collection. This candle fills the bedroom with the aroma of fields of lavender and oak and is a beautiful way to welcome our friends and family into our home.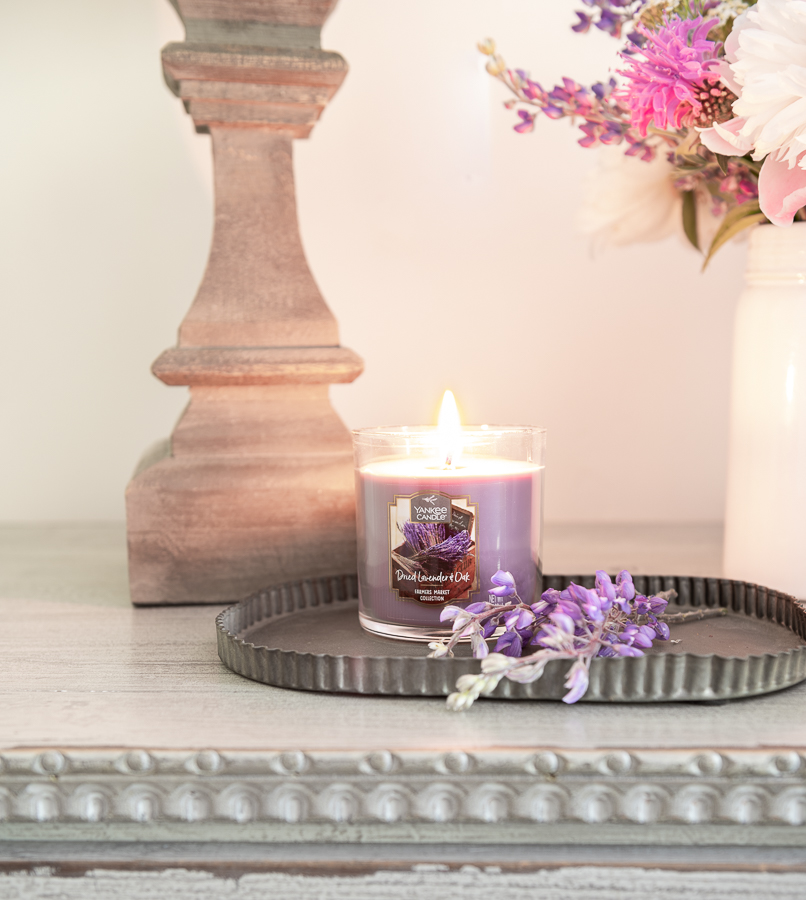 They have several other gorgeous scents that will take you from summer into fall and through the holidays. Be sure to check out the entire Farmers Market Collection HERE.
3. PROVIDE A MIDNIGHT SNACK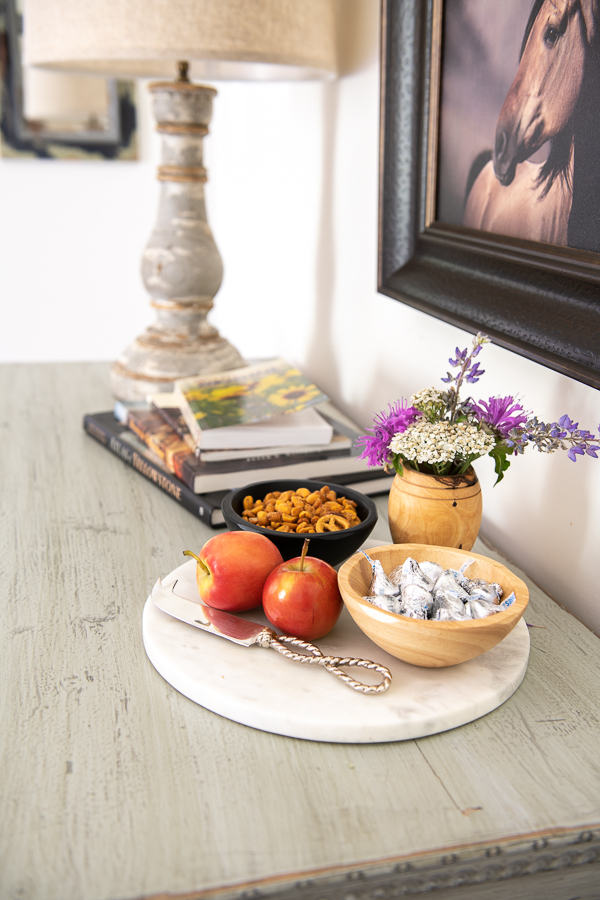 One thing that I always consider is, how comfortable our visitors feel helping themselves to food or snacks in the kitchen. While I always tell our guests that they are welcome to anything, I know it can often be uncomfortable, so I like to provide a few snacks in the bedroom for them.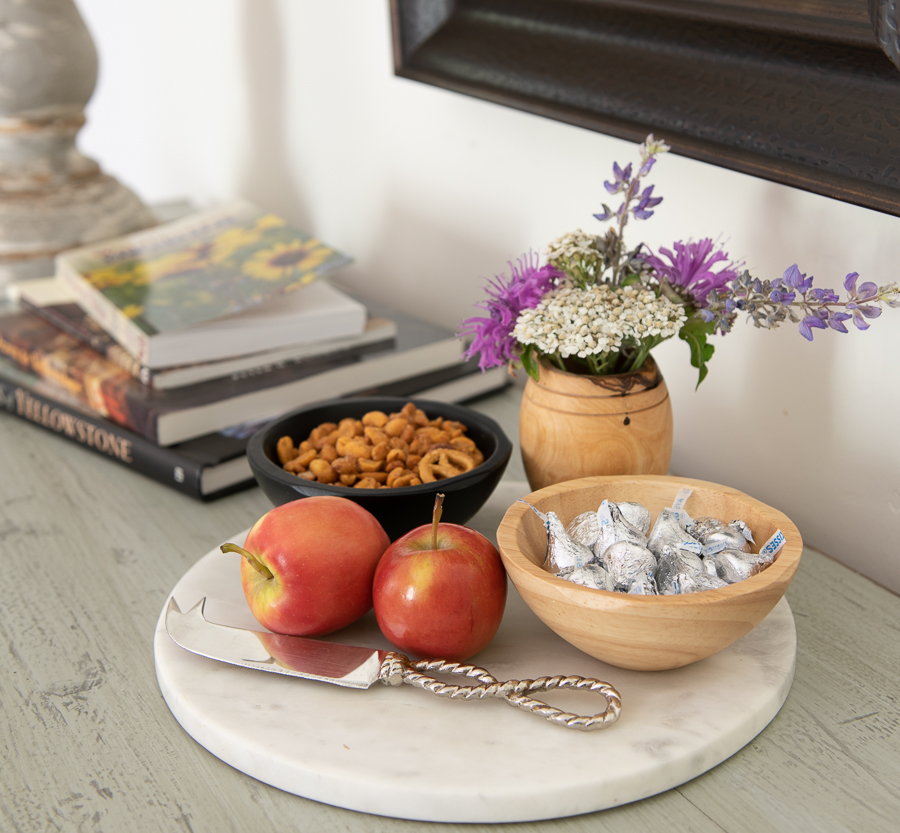 A simple tray with some fruit, a bowl of savory snacks and some chocolate treats are the perfect way to give your company a midnight snack and make them feel comfortable.
4. ADD SOME LOCAL READING MATERIAL OR BOOKS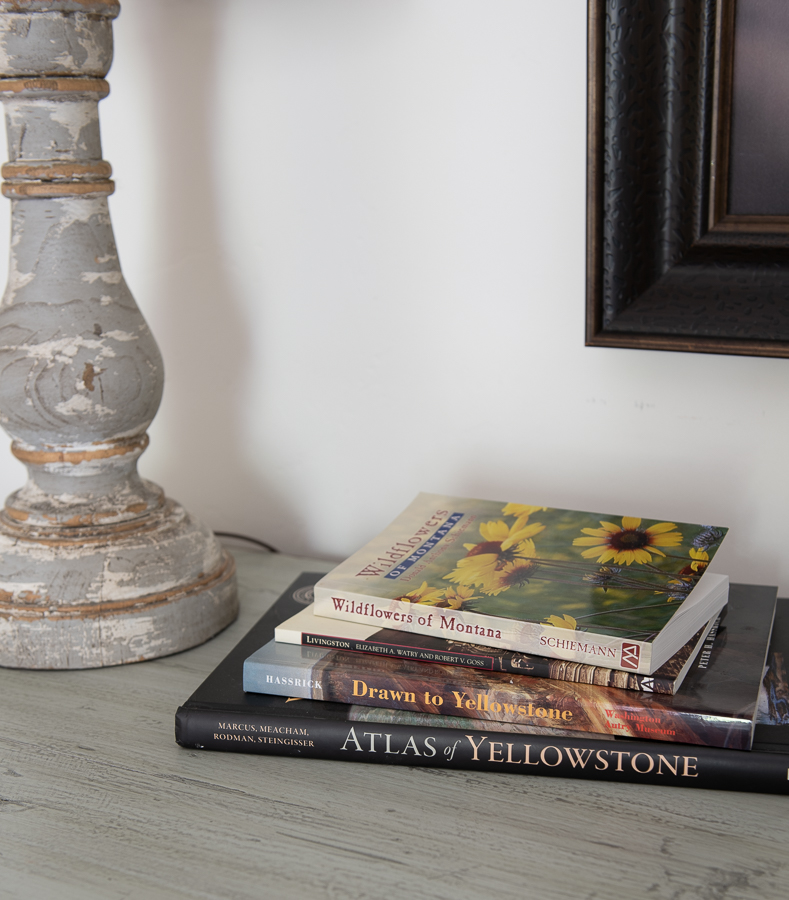 Because most house guests are visiting from out of town, it is a great idea to provide them with some information about your local area. If there are attractions or points of interest that you will be visiting, this gives your visitors a chance to delve deeper into those areas.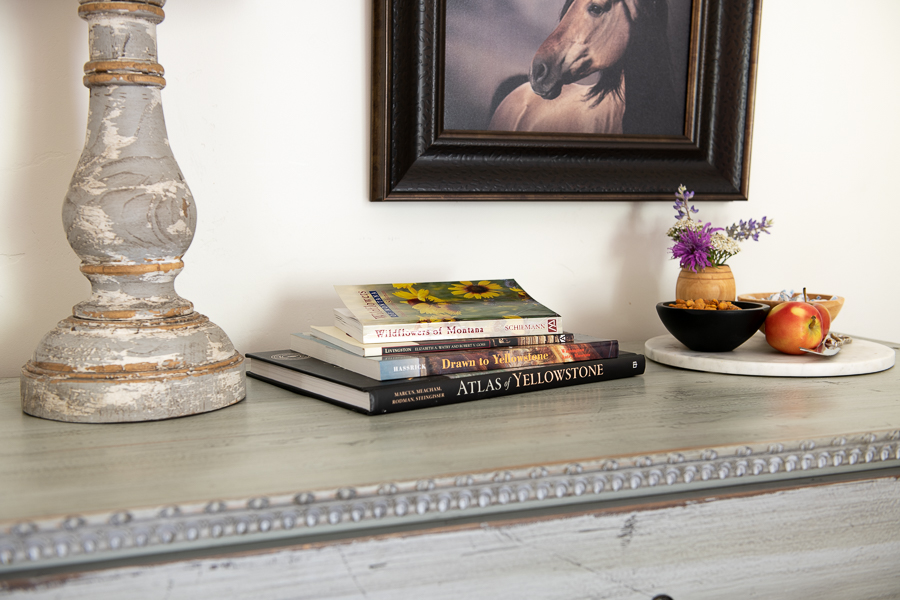 Because our ranch is near Yellowstone National Park, I make a point to include some information about the park for our visitors. Also, if I know our friends or family are interested in a particular subject, I try to include a book about that subject in their room. This lets them know I am thinking about them and helps them to feel welcome in our home.
5. INCLUDE FRESH FLOWERS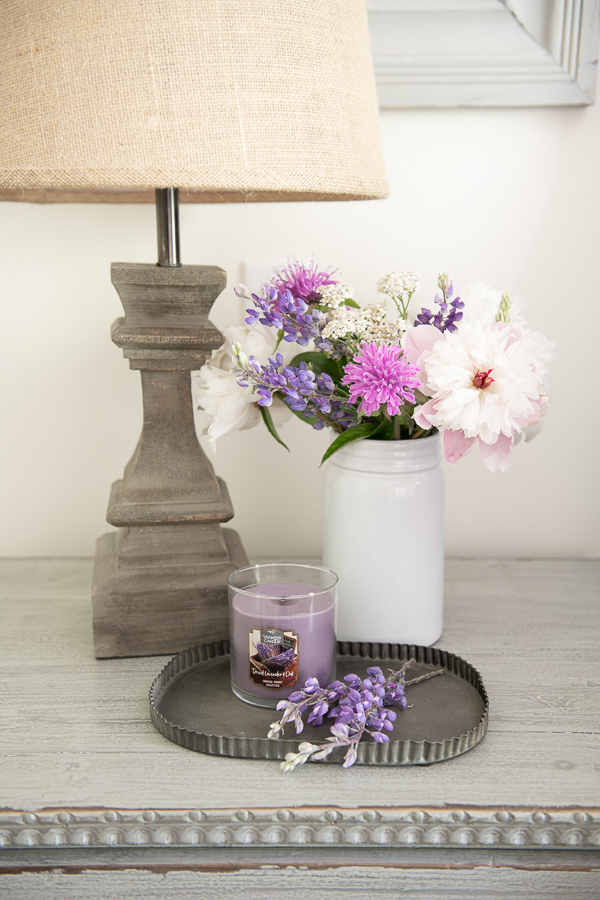 I love fresh flowers and always include a small vase of garden flowers in the guest bedroom. Having fresh flowers in the bedroom is a welcoming element and a great way to bring a bit of the outdoors inside for your visitors.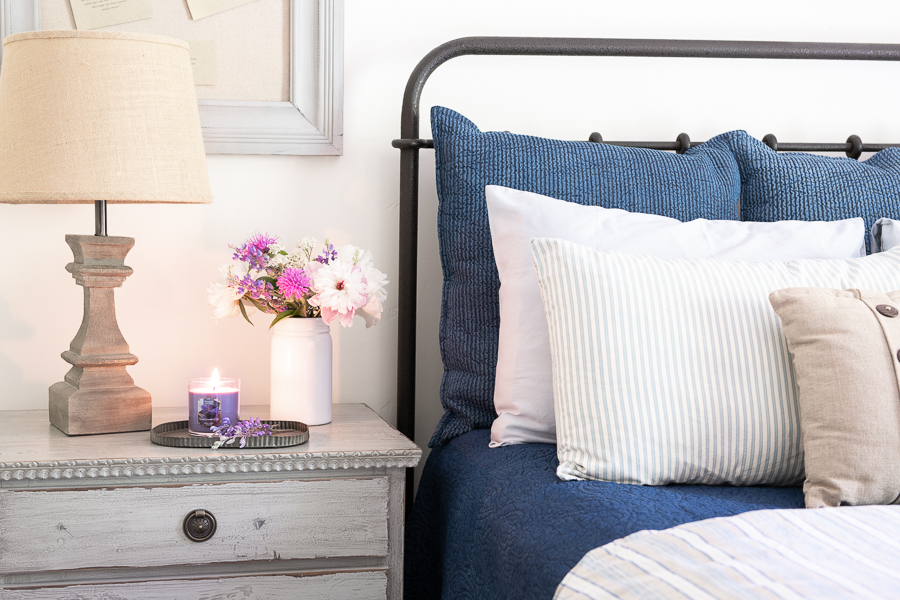 The combination of fresh flowers and a beautifully scented candle creates a fresh and welcoming bedroom for your guests.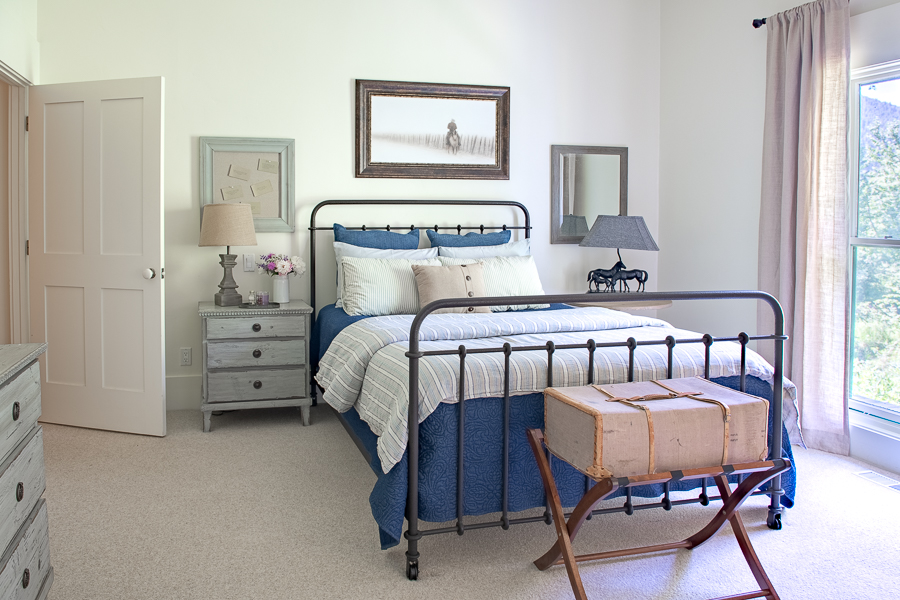 Traveling and staying in someone's home can be stressful, so I do everything I can to ensure that our company feels comfortable and welcomed. It is often the small touches that make the biggest impact. Little gestures that let your guests know you have thought about them go a long way toward making your visitors feel at home.
I hope this gives you some ideas about how you can make your house guests feel welcome when they come to visit. Have a beautiful day!

P.S. Be sure to check out the new Farmers Market Collection from Yankee Candle! You will love them!