Entertaining 101- Essential Glassware For A Home Bar
Hi There! I'm working on a new series this summer called Entertaining 101. As a former event designer and coordinator, I learned so much about entertaining, from hosting intimate dinner parties to throwing blow-out bashes, I've done it all. One of the things I realized is that some simple entertaining tips can go a long way toward making a party successful, so I wanted to share a bit of what I learned with you all in the hopes that it will make your next soiree easier to plan.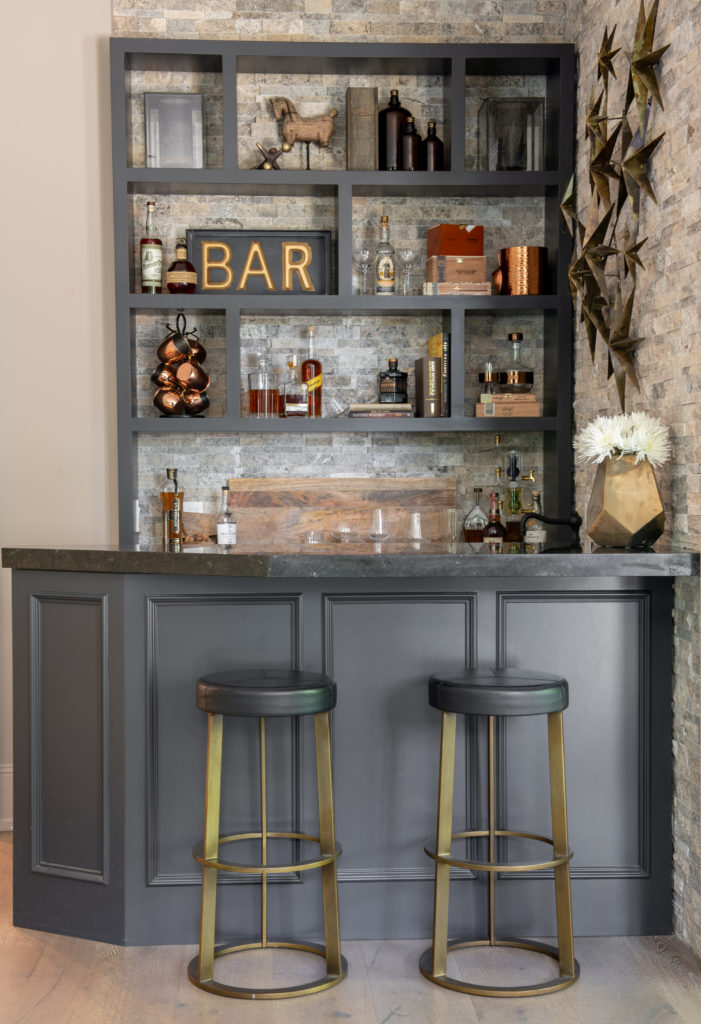 Since most parties start with offering your guests something to drink, I thought we should talk glassware first. In my experience, there are only a few glasses that are needed in a home bar to fulfill all of your party needs. Many glasses can be used for dual purposes, so having just a few basics will ensure your guest have their desired drink in a proper glass. Below is my Entertaining 101 Guide to Essential Glassware For A Home Bar.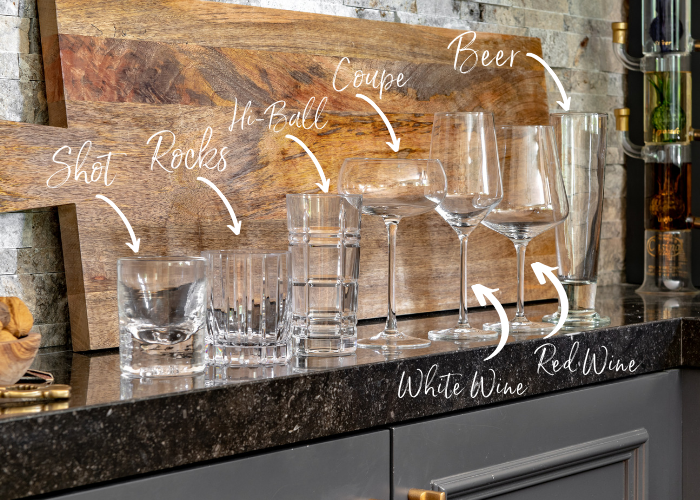 This post contains Affiliate Links
THE SHOT GLASS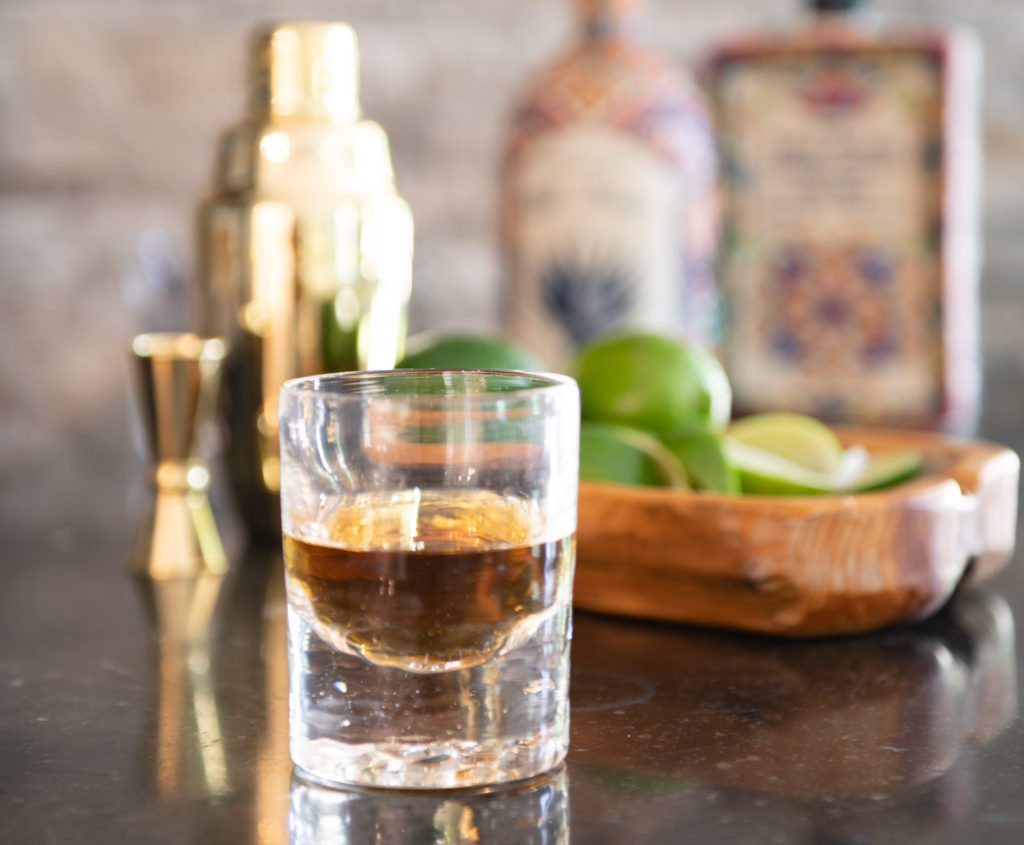 This glass is perfect for the guest that likes the simplest of cocktails. Whether it is a shot of tequila with a lime on the side or a mixed shooter, having shot glass for your guests who prefer a simple pour of their favorite libation is a must.
Shot glasses come in various styles from tall and narrow to short and wide. I prefer a wider variety because they work for many types of alcohol.


THE ROCKS GLASS
Perhaps the most versatile of all glasses, the rocks or old-fashioned glass is essential for most mixed drinks that are served over ice. You can never have too many rocks glasses, because most cocktails and non-alcoholic beverages can be served in this glass.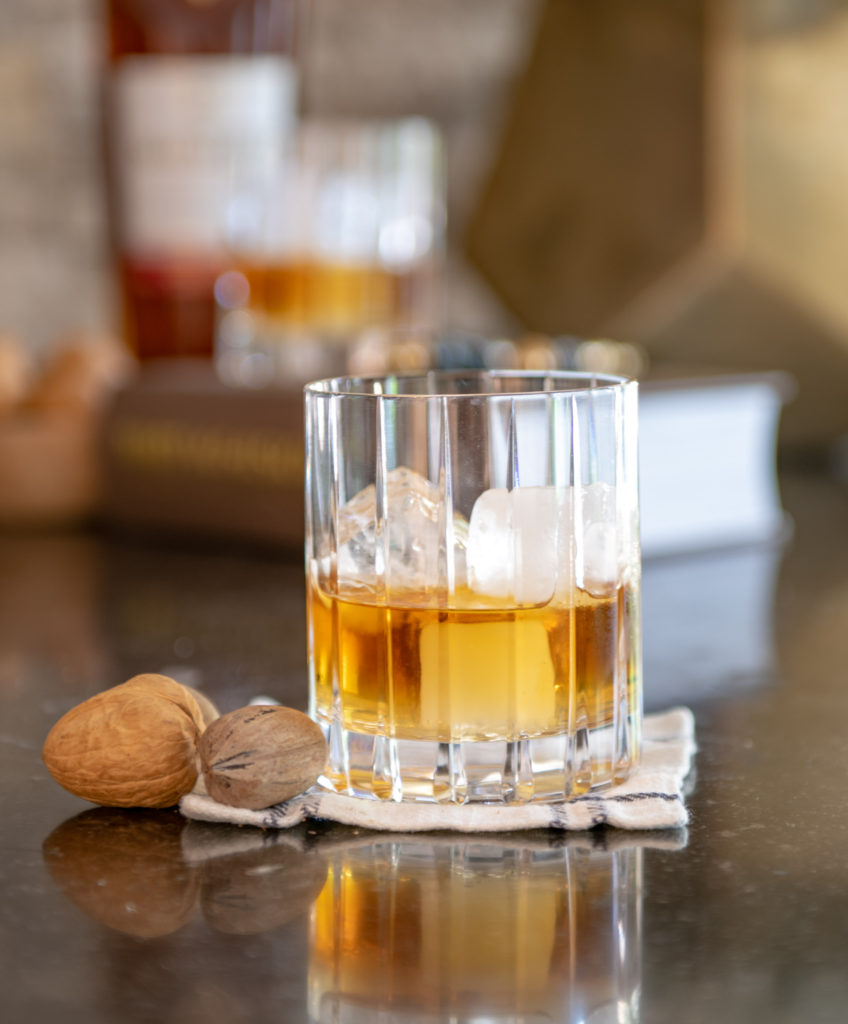 If you had to make only one choice for a basic cocktail glass, this would be it!

THE HIGHBALL GLASS
Second to the rocks glass in terms of versatility, the highball glass serves many purposes. From a simple lemonade or sparkling water to a gin and tonic or vodka collins, this glass serves many purposes and is the second most important glass to have on hand.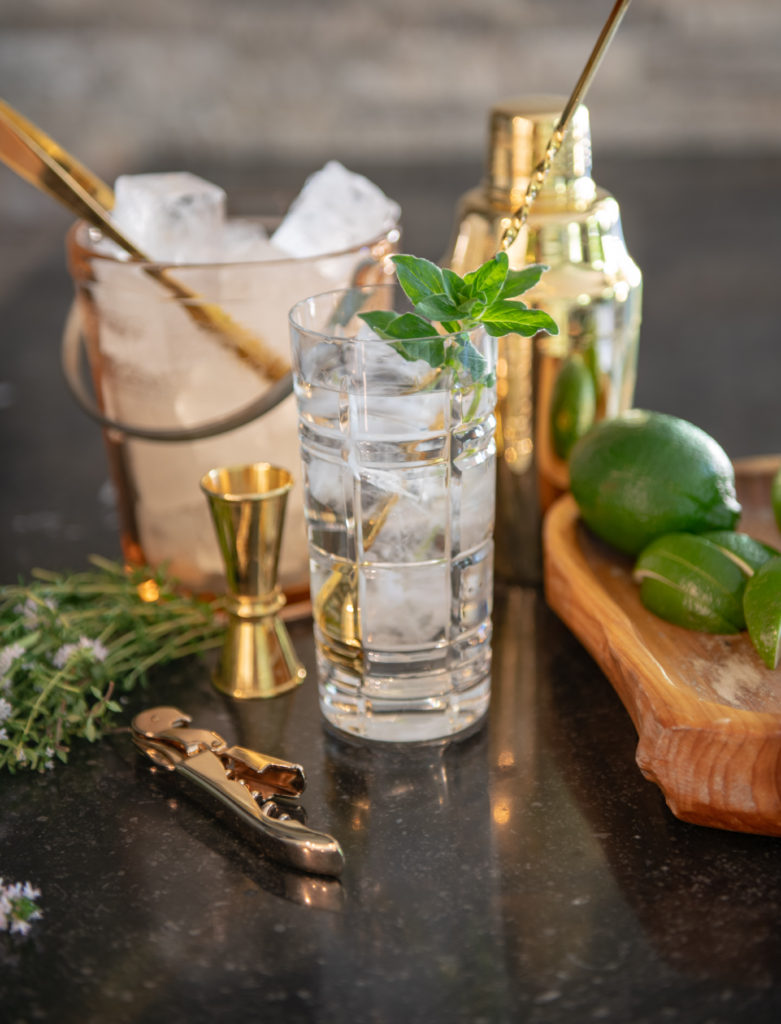 THE COUPE
This is by far my favorite glass! I love a beautiful coupe. Not only is it lovely, but it also serves many purposes. Rather than have several types of glasses for various sparkling or shaken cocktails, you can use this shape for may drinks from champagne to sparkling wine, or for a martini or margarita. They come in several shapes and sizes, and you can't go wrong with any style.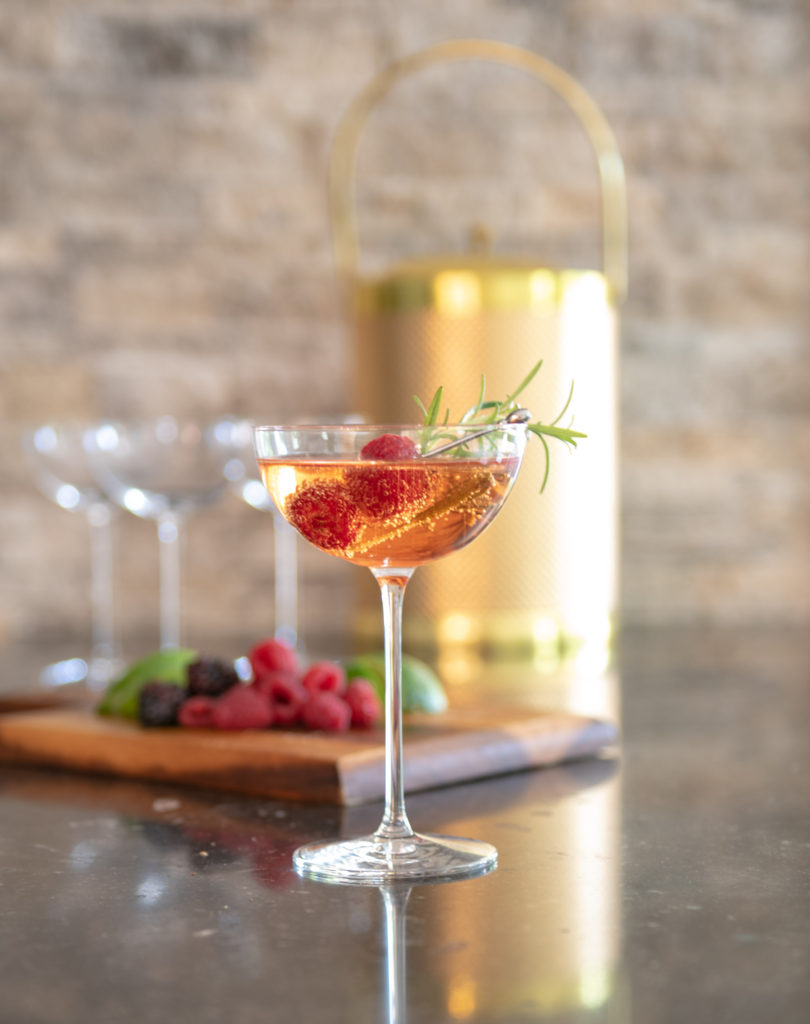 This is a wonderful all-purpose cocktail glass and should be included in any basic barware collection.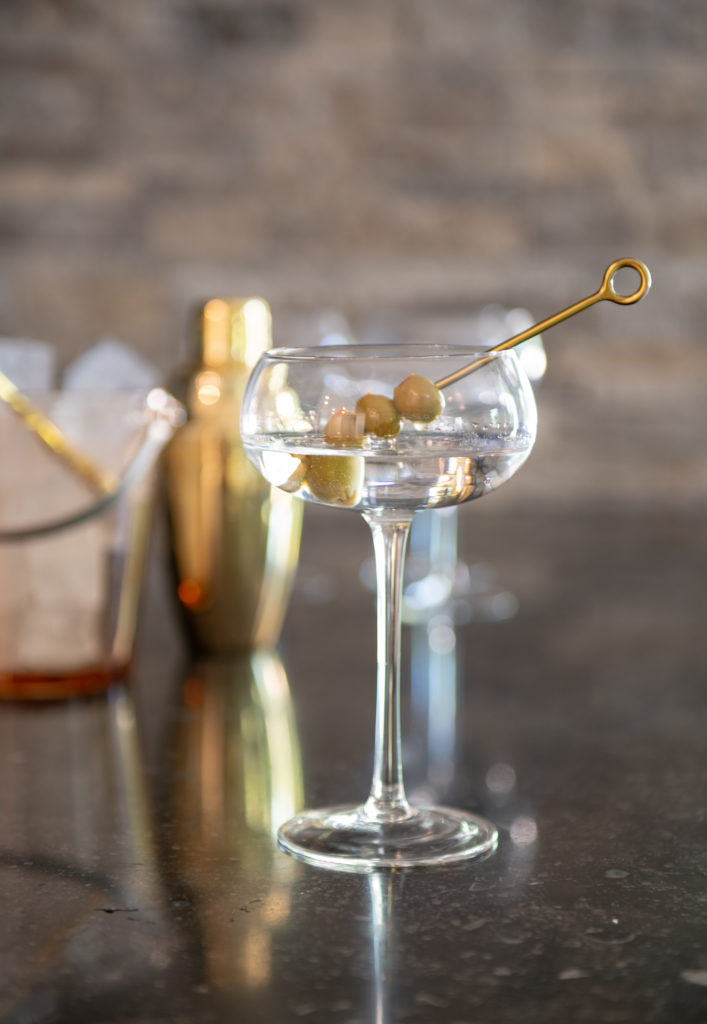 THE PILSNER GLASS
With the resurgence of microbreweries and beer varieties, having a good pilsner glass has now become a must. Whether you are serving a local brew or have a keg at your party, your beer drinking guest will appreciate having a proper pilsner glass for their brew.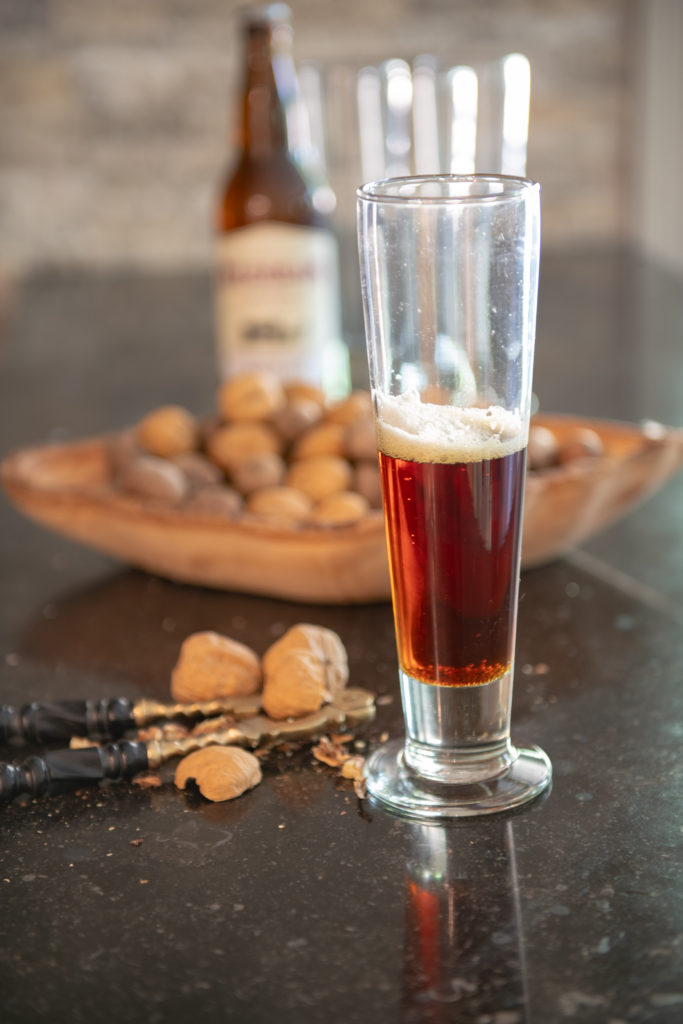 RED AND WHITE WINE
There is a lot of science behind what type of glass should be used for red or white wines and, to be honest, I am not an expert in this area. What I do know, is that if you have guests who are "wine drinkers" a bit of knowledge about what glass to use is helpful. Here's what you need to know: Serve red wines in glasses with larger bowls and white wines in glasses with smaller bowls. That's all there is to it. The truth is you could have one "all-purpose" wine glass that would work just fine for any party, but if you want to impress your wine-drinking guests keep a couple of each type of wine glass on hand.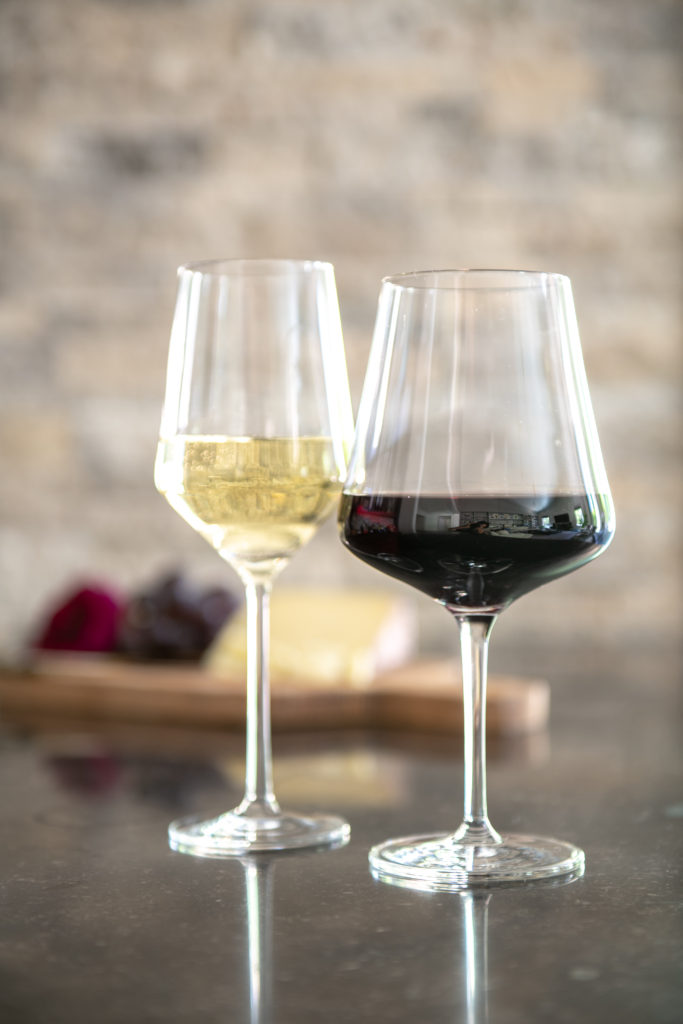 SPECIALTY GLASSES
If you are serving a particular type of drink, having some specialty glasses on hand can be a plus. From copper mugs, for Moscow mules to custom shaped glassware for high-end whiskey or brandy, there are numerous options out there for bar glasses that are specifically designed for unique drinks.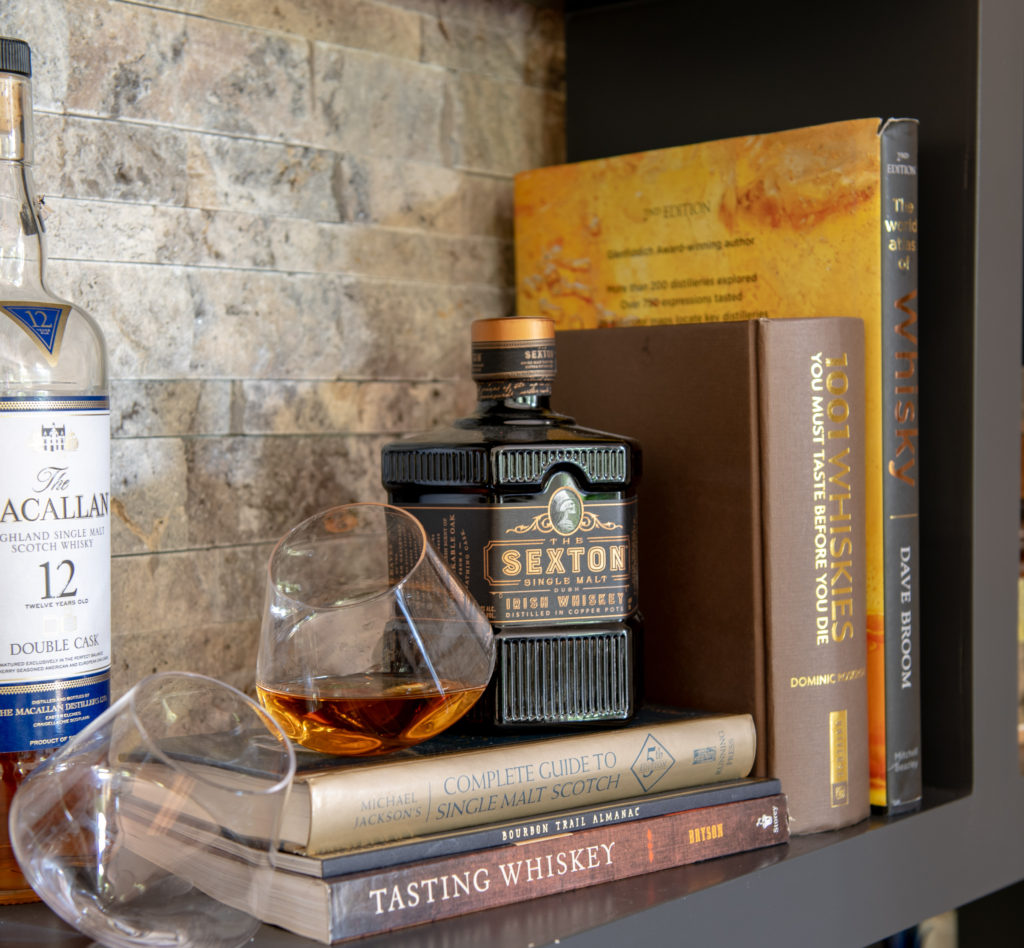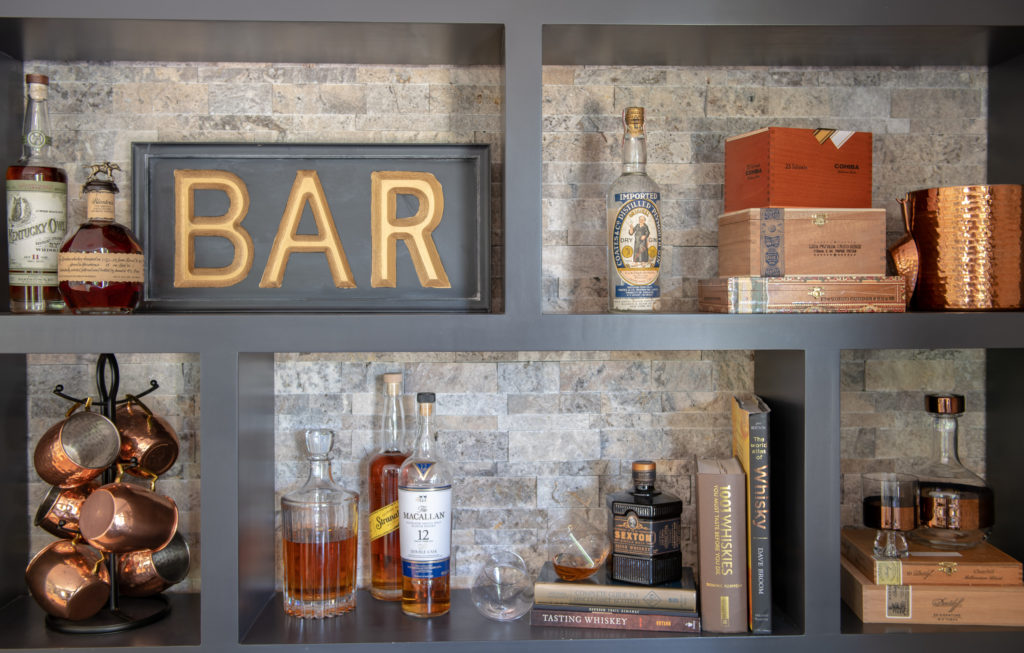 So there you have it… the seven essential bar glasses you need for your home bar. The great news is, you can rent all of these glasses from a party rental company for a very reasonable price. Alternatively, if you have some storage space, you can easily purchase "caterer's boxes" of dishes and glassware that you can use for many years to come.
Stay tuned for next week's post on how to make a beautiful charcuterie (that's a fancy term for cheese and meat) board.
Have a beautiful day!