Last Minute Table Setting for a Fall Dinner Party
Hi you guys! I hope you're having a great fall day! I'm excited to share a fun table setting that I created in literally minutes when we were at our ranch last week. We decided to have a few friends over for dinner just two days after we arrived, so I didn't have much time to prepare. Fortunately, I was able to pull together a simple and rustic last-minute table setting for our fall dinner party with just a few things I had on hand. You'll be surprised at what I used for the table runner! Scroll down for details!
This is also the first time I'm sharing photos of our dining room at the ranch!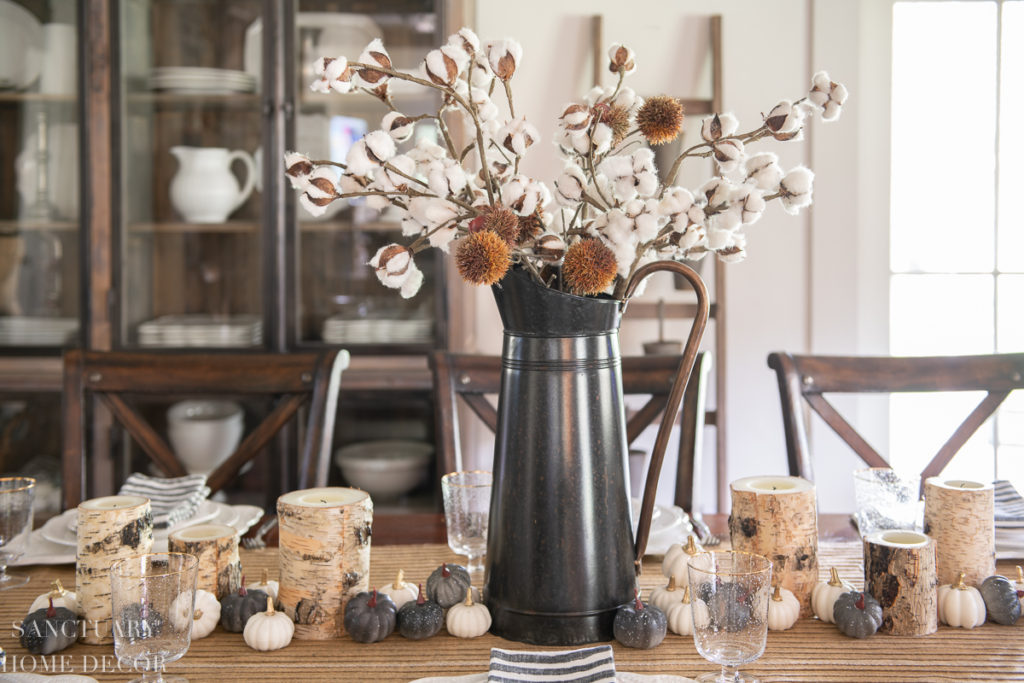 Our family entertains A LOT and often times it is last-minute, so I have had to come up with a few ways to pull together not only a yummy dinner but to set a pretty table in a hurry! One of the best ways I have found is to "shop my own house" for decor that I can use for a table setting.
This post contains affiliate links.
All of our decor in the main farmhouse at the ranch is pretty rustic, so in keeping with that, I keep my table settings simple and easy. Since I wanted a fall look but didn't have anything particularly "fallish" for a table linen, I decided to use a simple scarf that I had gotten the day before at Target. It was nice and wide with a simple plaid design and just like that, I had a table runner!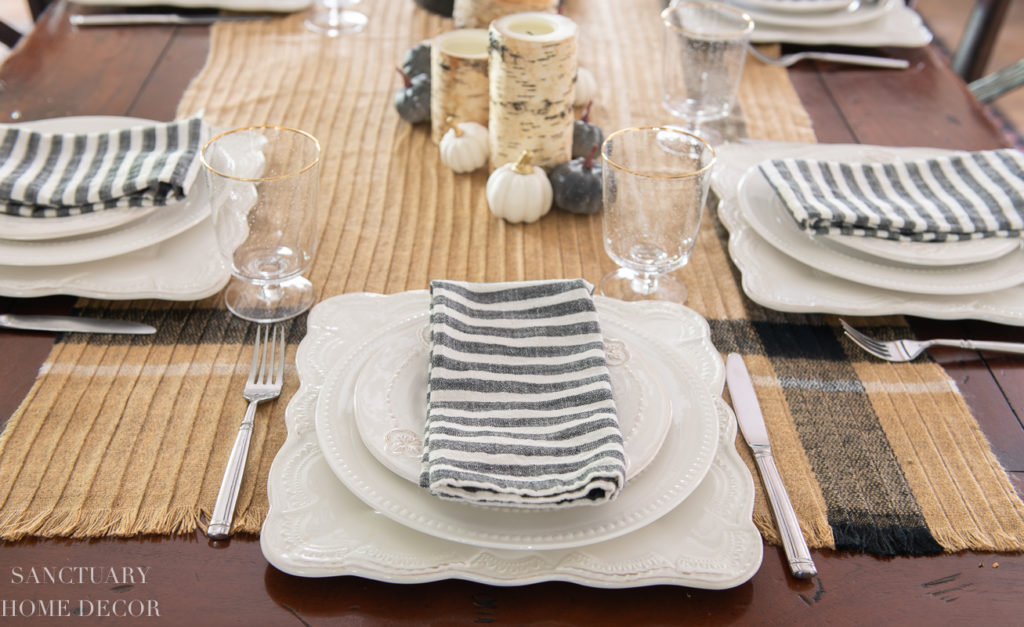 I love the warm look that this creates and it is the perfect base for a simple white place setting.
Since I only have white dishes at the ranch, I don't have too many options when it comes to place settings. The way I keep things interesting is to layer different shapes and sizes which keeps the look simple and casual.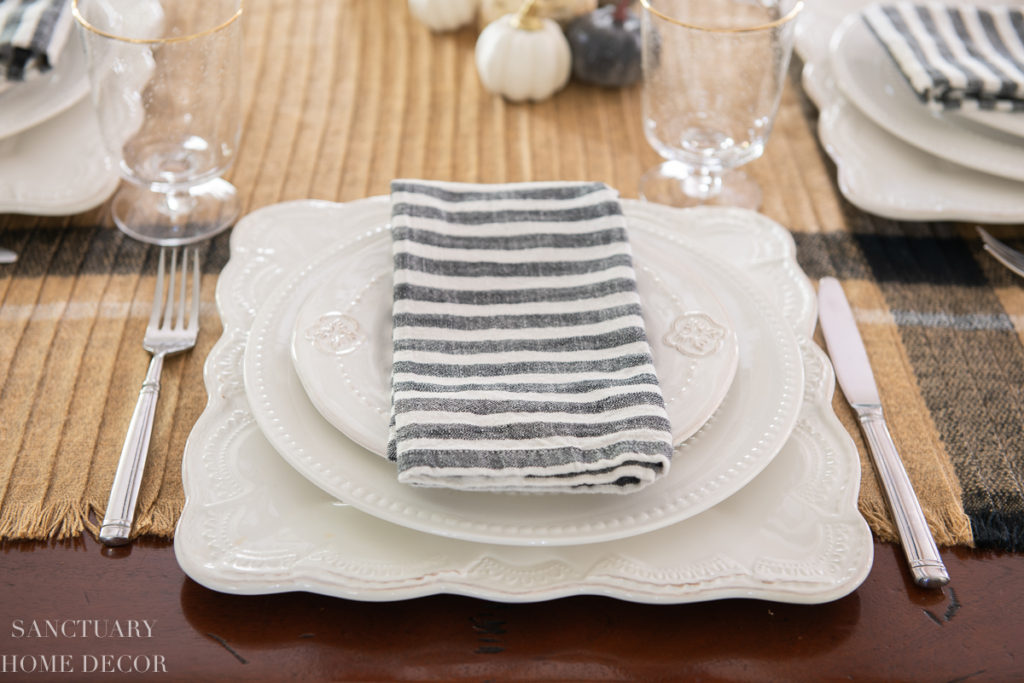 I used an oversized square plate as a charger and then added a round dinner plate with a salad plate on top. I brought out my often used black and white striped napkins to add some drama and pull in that little stripe from the "table runner".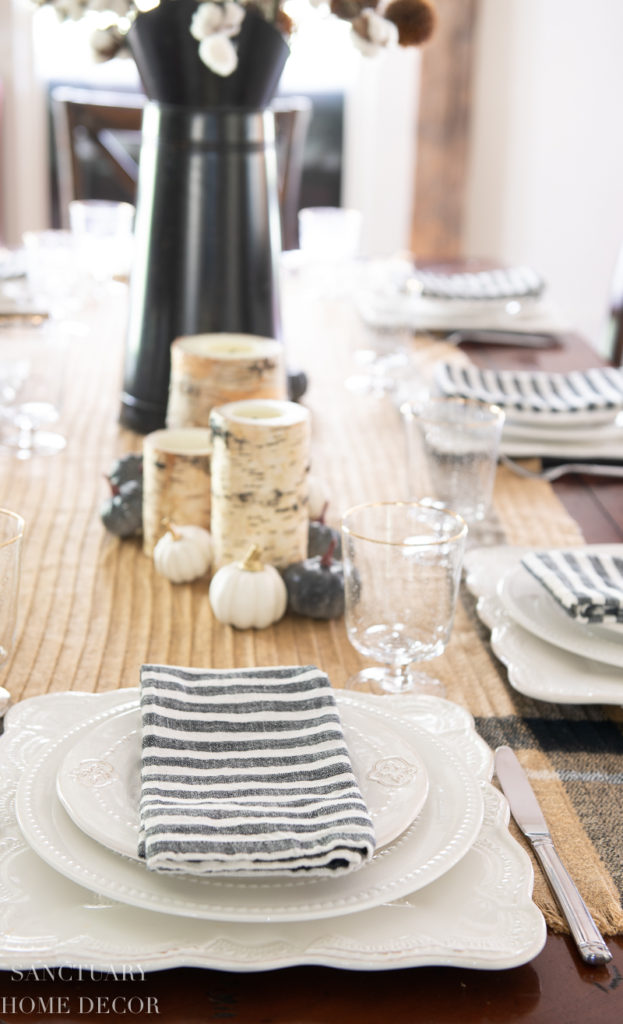 The centerpiece took me only five minutes to put together. I put a few cotten stems and fall branches in a black metal vase to add some height and then sprinkled some birchwood pillar candles and mini pumpkins along the center of the table to add width.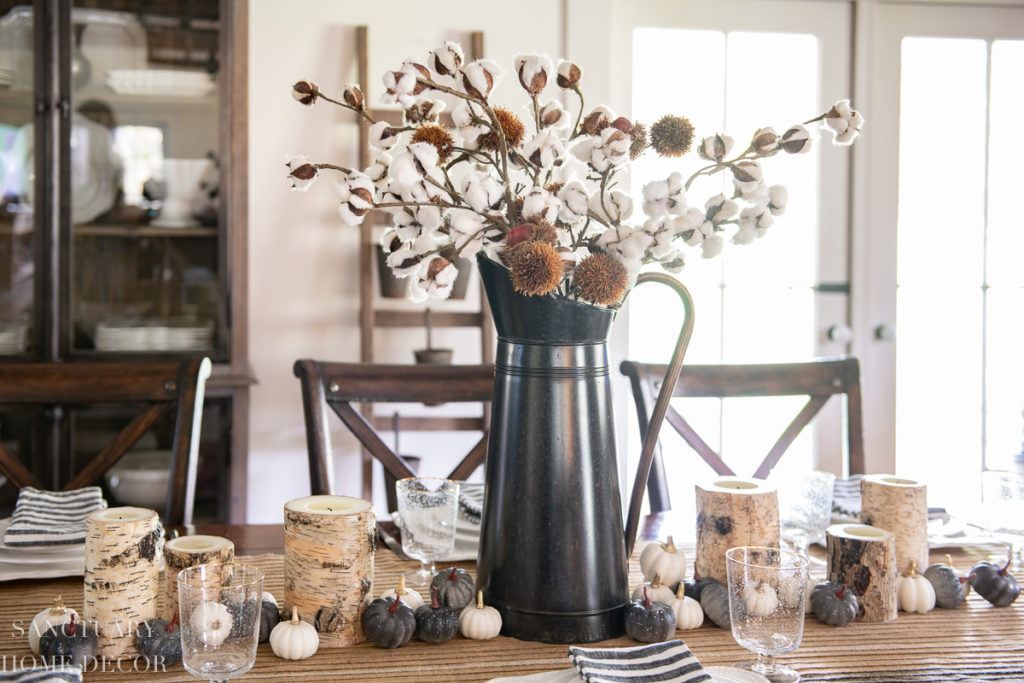 I love how this turned out and it made me realize that I can easily take elements that I already have in my home and bring them together for a last-minute table setting.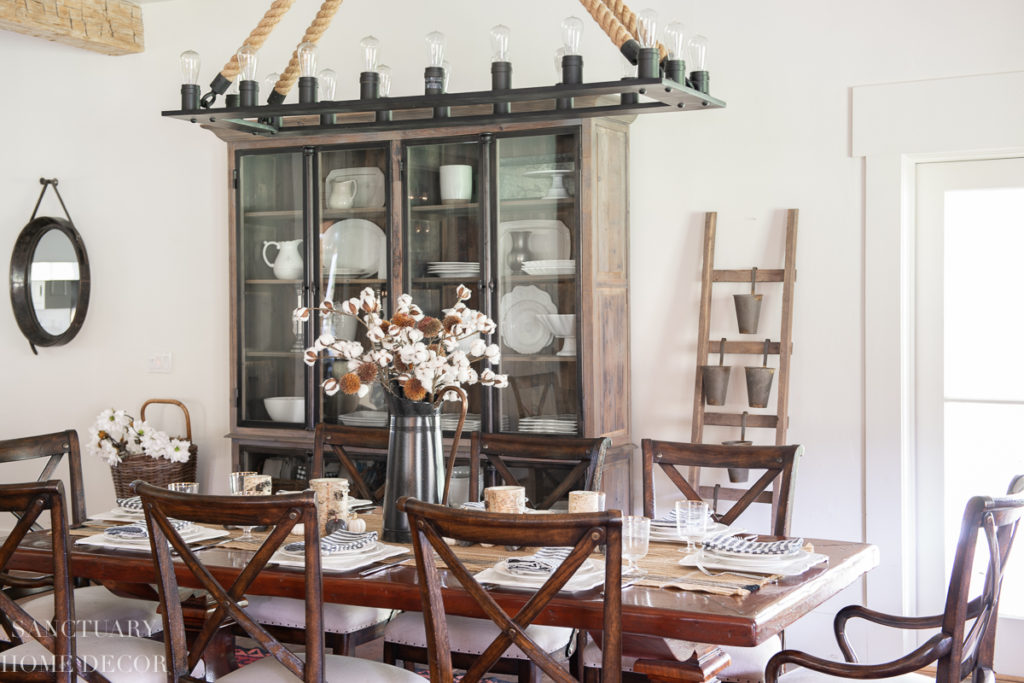 The best part about this table was the evening we spent with our friends enjoying each other's company, laughing and eating a good meal. In the end, the centerpiece got moved to the floor, the candles burned long into the night and nobody knew that my new scarf was the table runner…but we sure had a great time!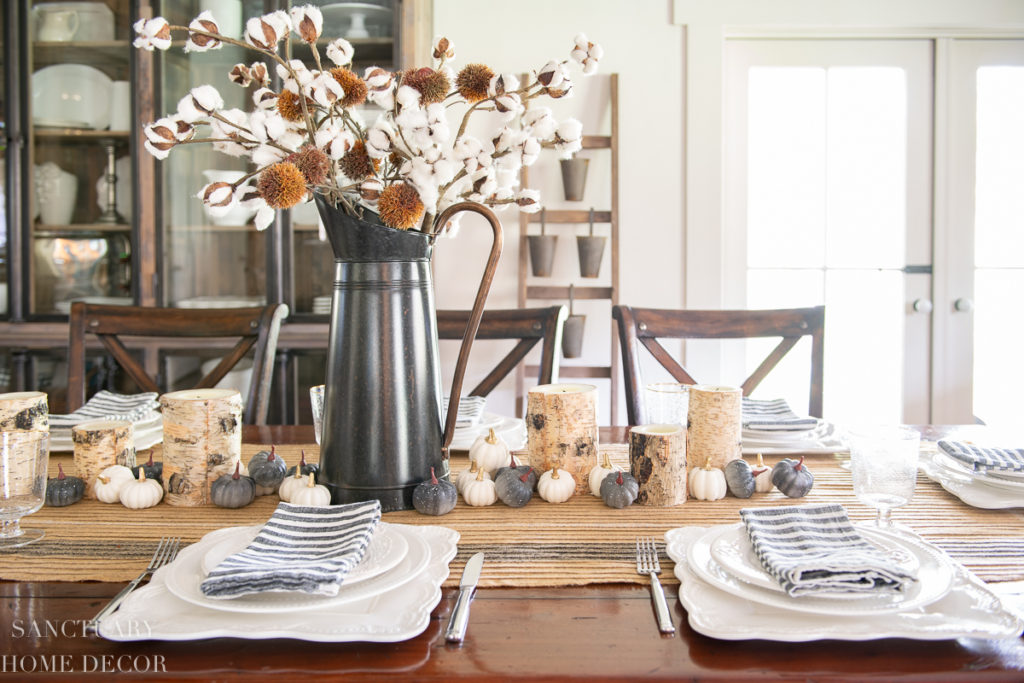 I hope this inspires you to look at the things you already have to create a warm and inviting table for your next dinner party!