How to Fold a Thanksgiving Napkin
I love a beautifully set table and oftentimes all that is required to add that special touch is a simply folded napkin on each place setting. There are so many lovely ways to fold a napkin that only takes moments, yet elevates the look of the entire table. Today I wanted to show you how to fold a Thanksgiving napkin 6 ways. I'm also sharing some great Thanksgiving table setting ideas from my sweet friends on Easy Elegance Wednesdays so be sure to scroll down to the end of this post for all of that inspiration!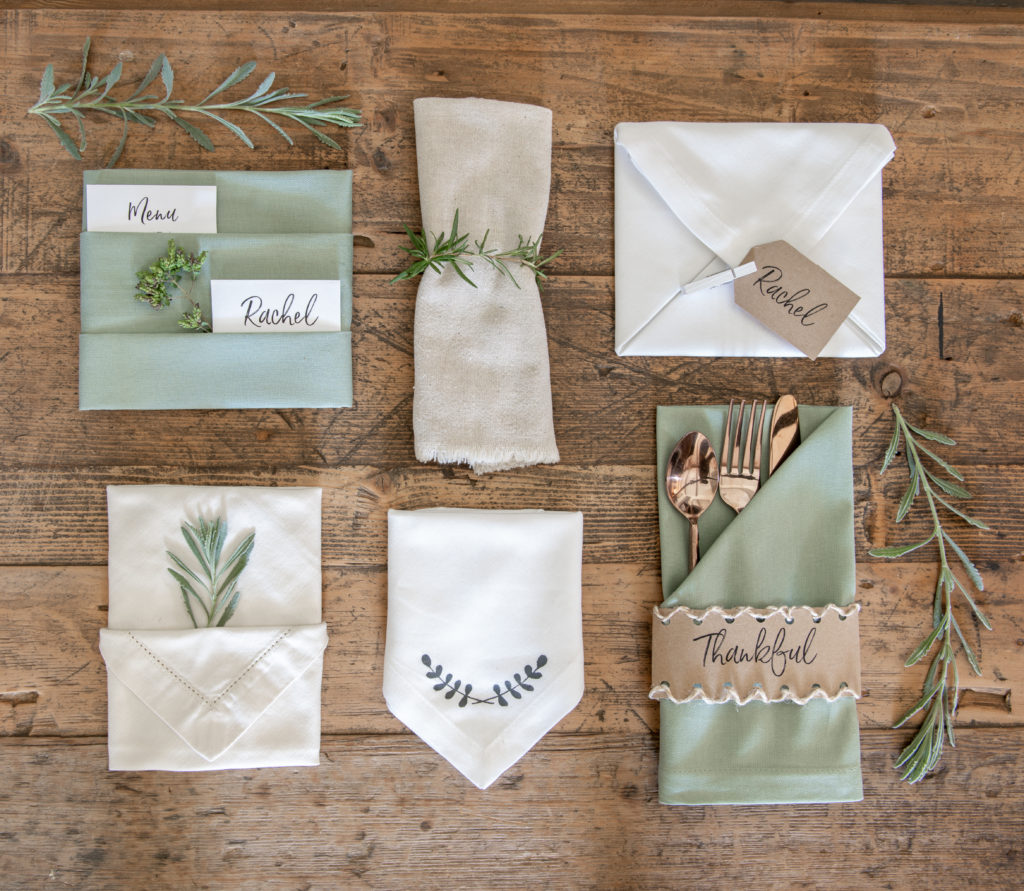 With a few simple folds, a square napkin can be transformed into a pretty little pocket or an envelope with a place card.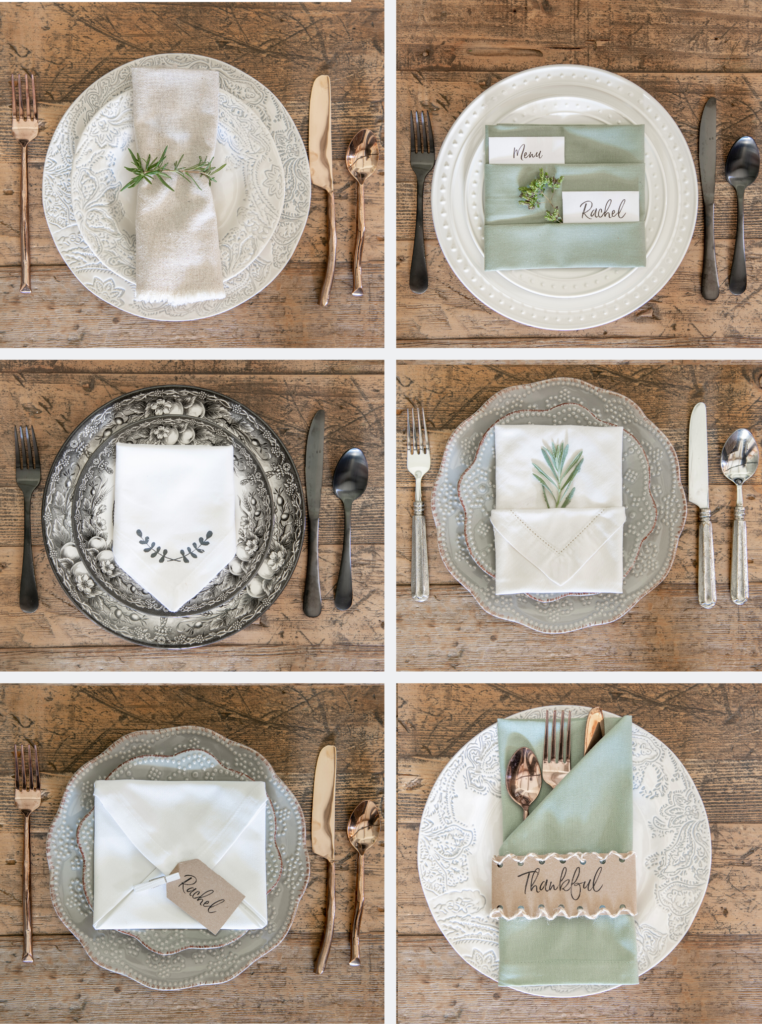 With different plates and flatware as the backdrop, each napkin creates a different look on the table.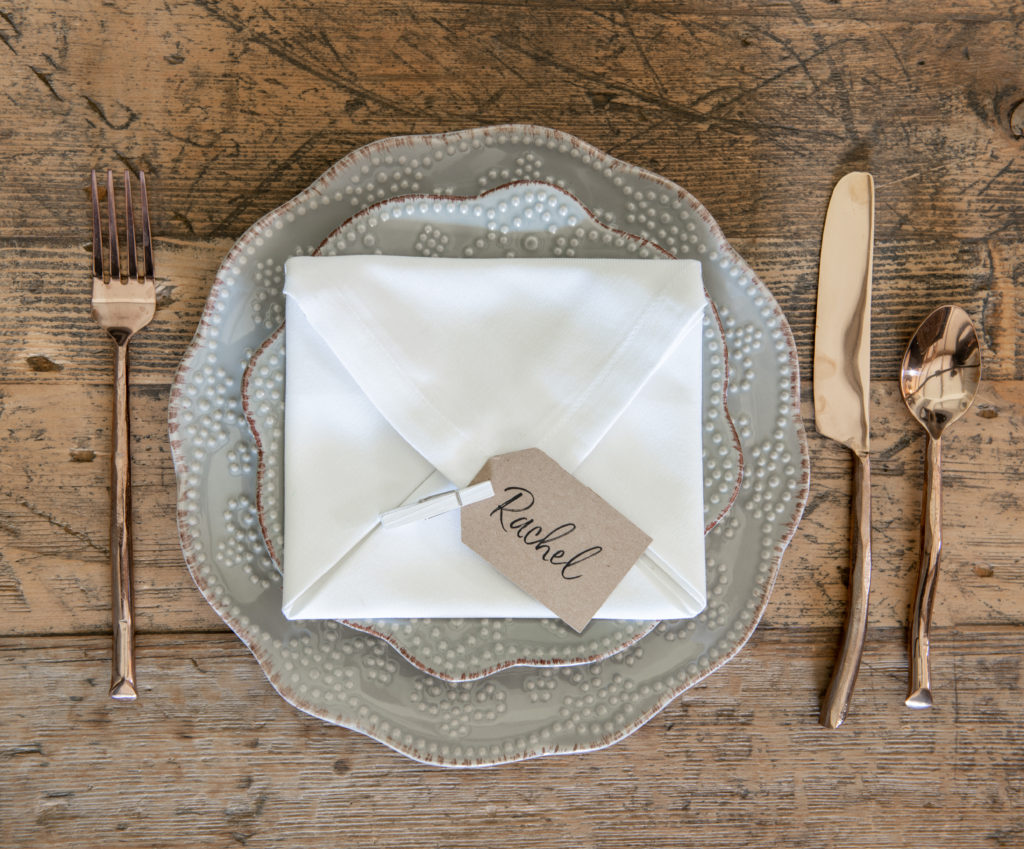 Folded as an envelope with a place card attached with a small clip, this simple fold makes a big statement.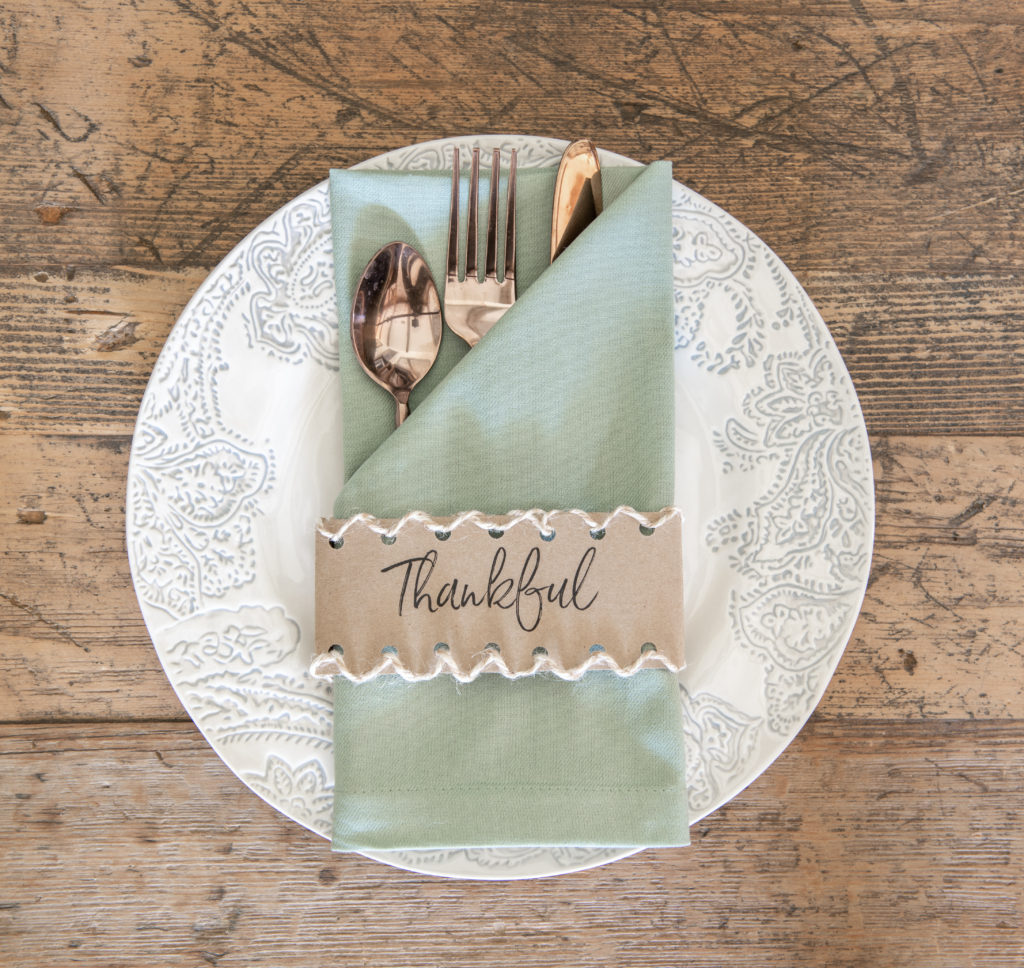 A paper wrap, printed and woven with twine looks beautiful around a silverware pocket.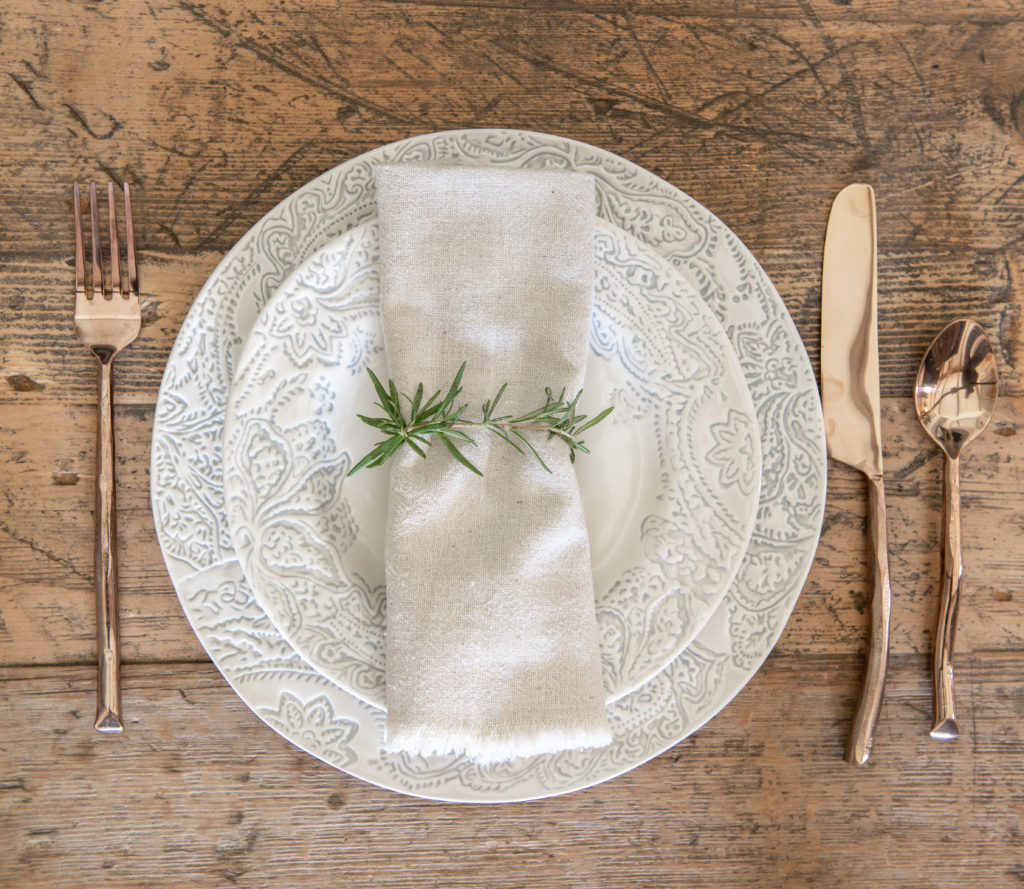 A simple sprig of rosemary is a lovely addition to a pocket folded napkin or as a wrap for a rolled napkin.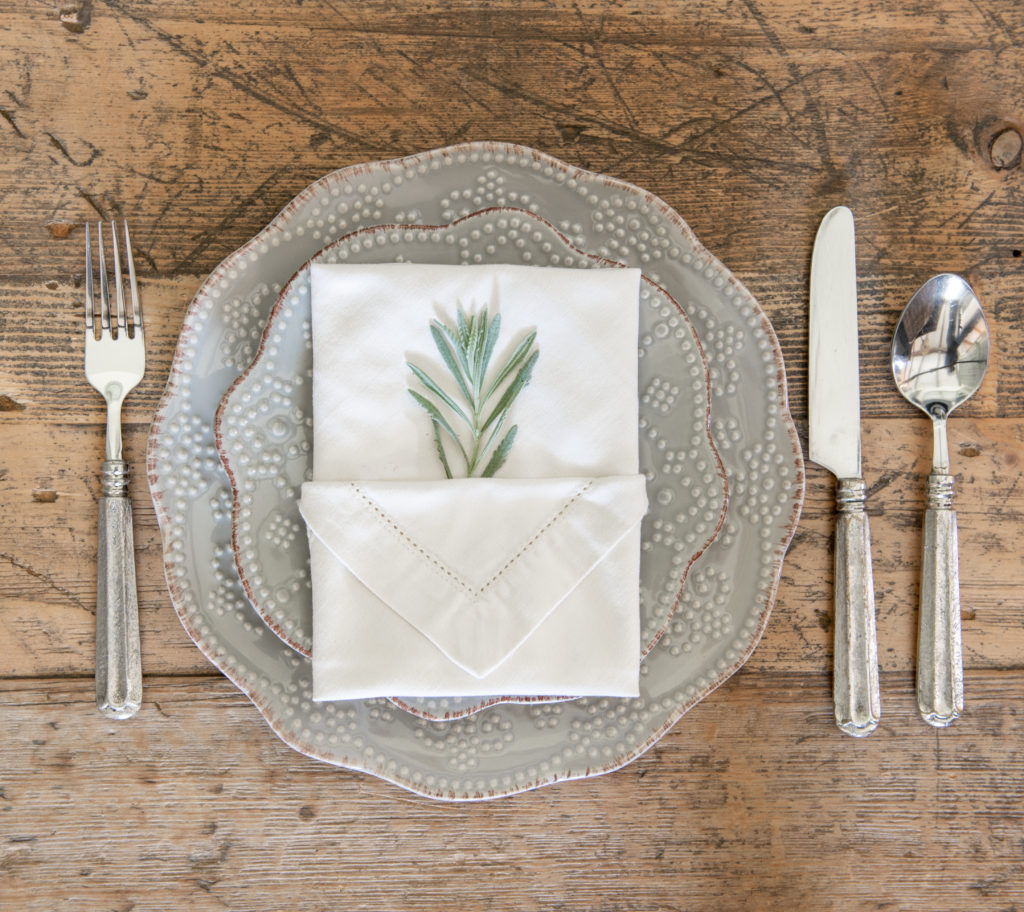 A stenciled napkin, simply folded is always pretty.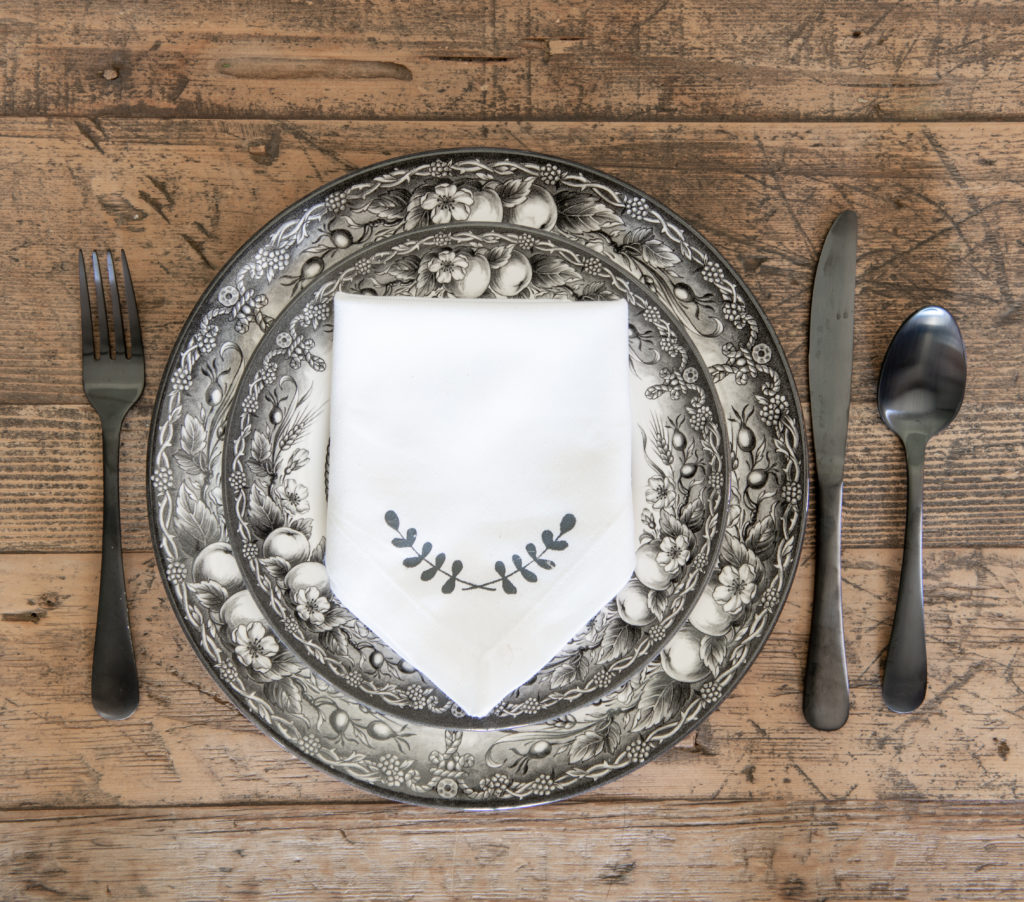 With two pockets, this napkin has places for name cards and a menu.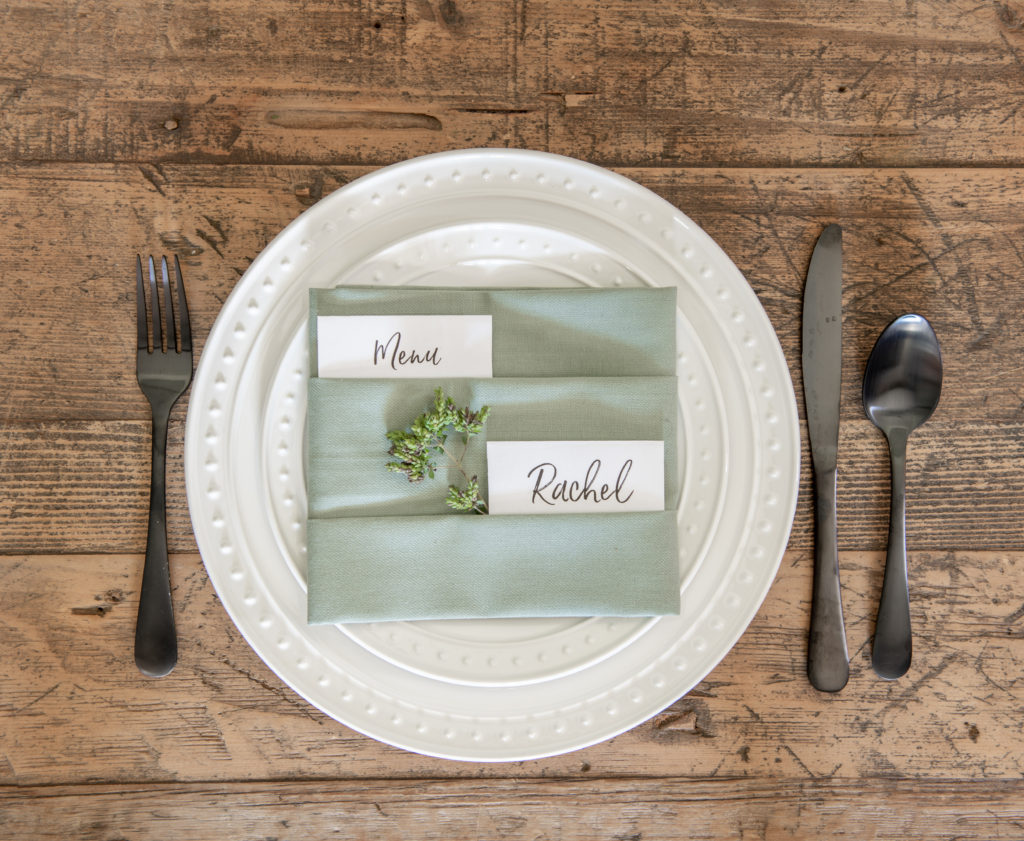 I hope this gives you some ideas about how to fold a Thanksgiving napkin.
Scroll down and click the blue link for step by step instructions on how to fold each of these napkins and to see what my talented friends are sharing on Easy Elegance Wednesdays.
My 100 Year Old Home I It's Time to Pull Out Your Grandmothers China
Sanctuary Home Decor | 6 Ways to Fold a Napkin
StoneGable | 4 Prettiest Thanksgiving Napkin Rings To Make
Designthusiasm | Autumn Mantel with Velvet Pumpkins
Home Stories A to Z | Natural Elements Thanksgiving Table