How I Planted A Cutting Garden In My Raised Flower Bed
Spring is definitely my favorite time of year, not just because we are coming out of the dark days of winter, but because it is a time to freshen up and make changes inside and outdoors. This year I decided to make a big change in my yard by planting a cutting garden in my raised flower bed.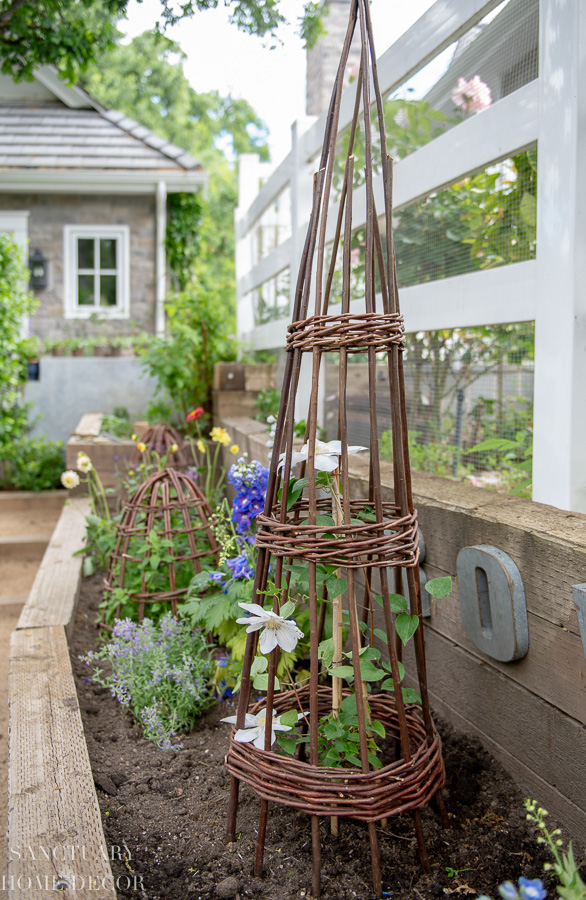 For the last several years, my daughter and I have planted a vegetable garden in the raised planter bed near my floral workshop. It is always a labor of love and we enjoy checking on our veggies and caring for them. The problem is, we are at our ranch in Montana for a large portion of the summer, so we often miss the best season for harvesting our vegetables.
BEFORE

My Veggie Garden Needed some Work
My concept for this area was to plant flowers that I know I use in my floral arrangements, so I have an abundance of them during this peak growing season.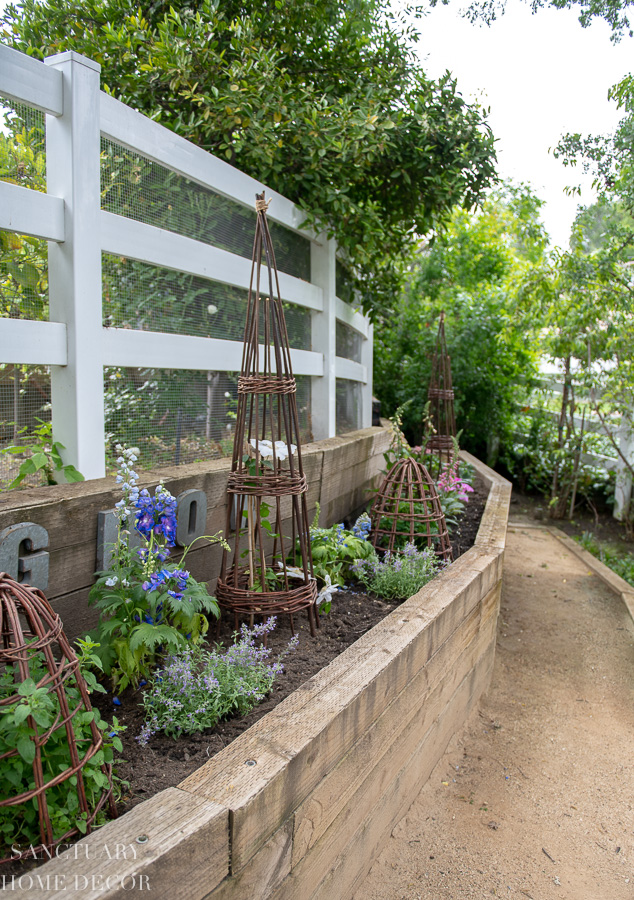 My first addition was a beautiful white clematis. I planted it inside a willow obelisk where it can expand and climb. It should bloom throughout the summer and the flowers are stunning additions to a simple summer arrangement.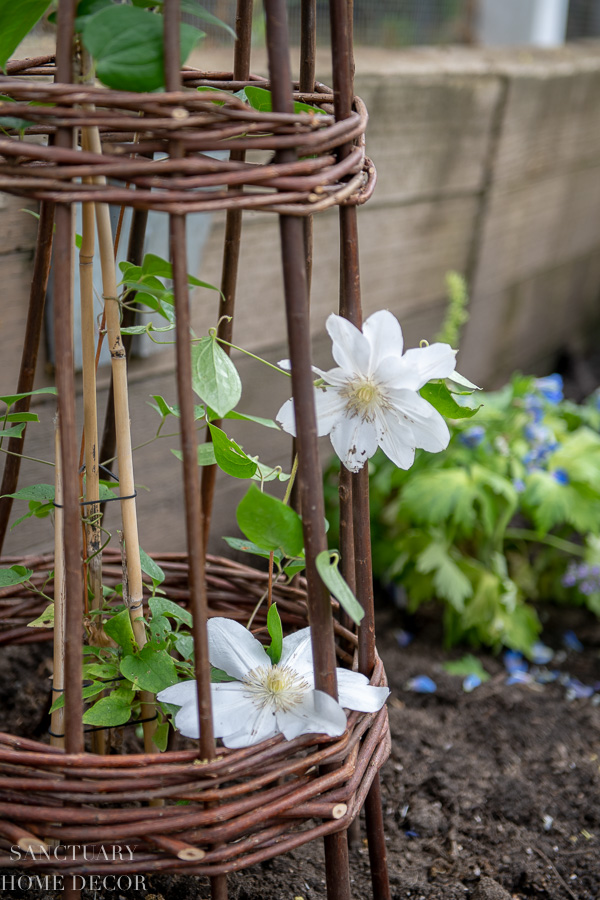 I also included several dahlias in my garden, which I don't have in other areas of my yard. I am reading about how to prune them properly for maximum output.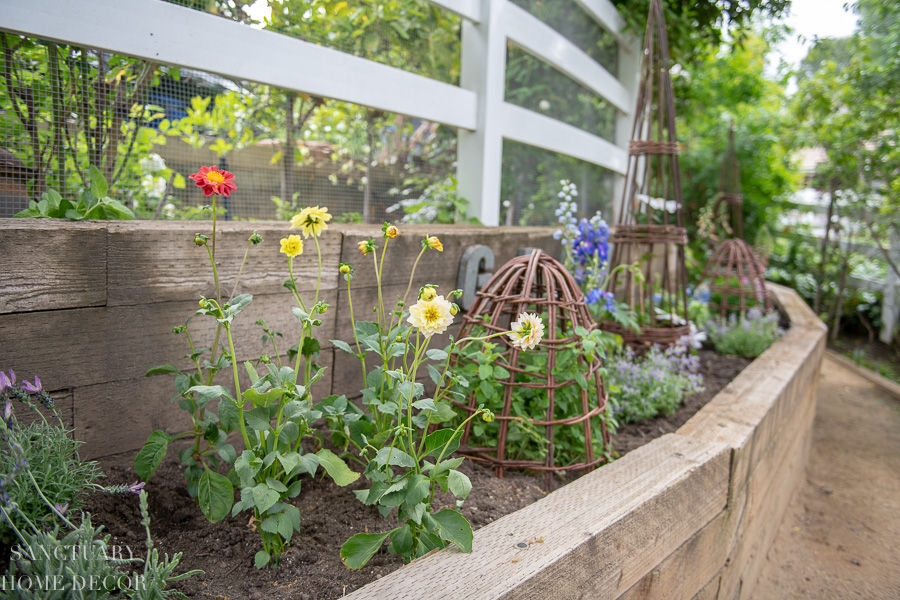 I kept a large oregano plant from last year's garden because I have found that it makes a pretty green addition to many floral arrangements and smells wonderful. I protected it from our resident bunnies with a willow cloche.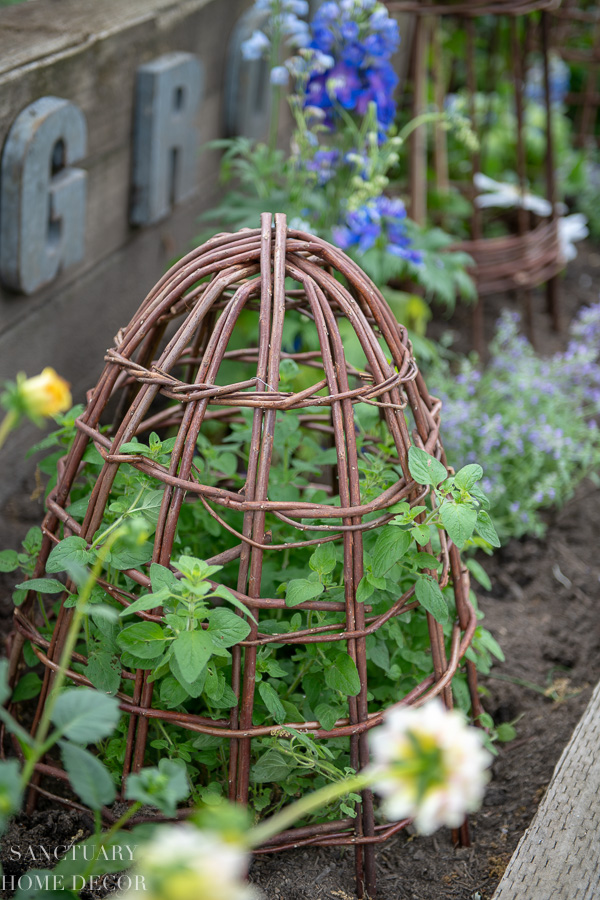 Several foxgloves, anemones and delphinium, planted in rows will make beautiful additions to my late spring flower arrangements.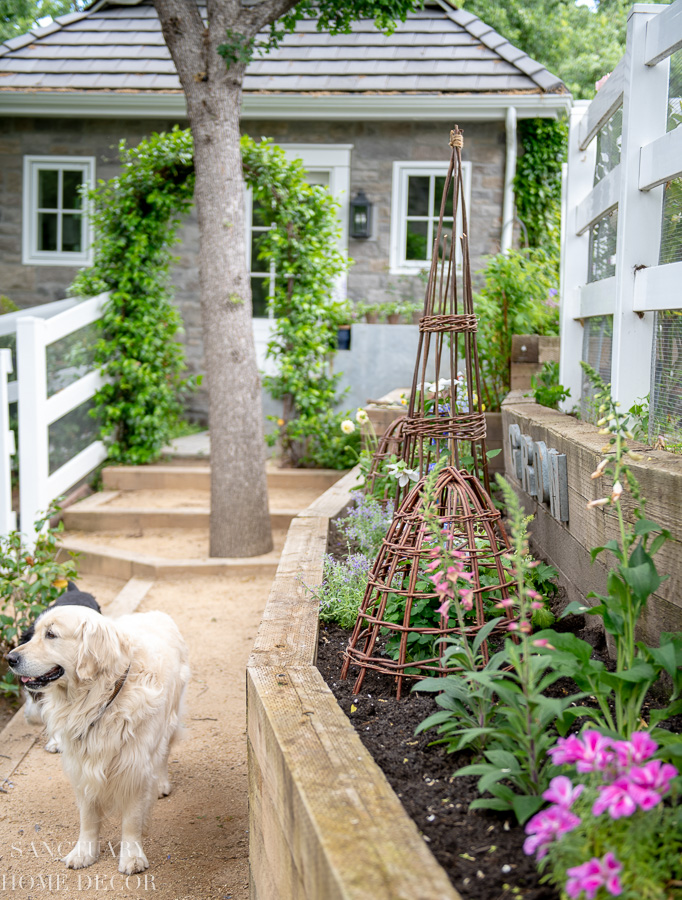 In a smaller section of the raised flower bed, I decided to plant an herb garden. I had already transplanted several raspberry vines to this area, with the intention of having them grow along the three-rail fence, so it made sense to include some cooking herbs here as well.
Copper plant markers make it easy for me to send the kids out to cut herbs while I am cooking.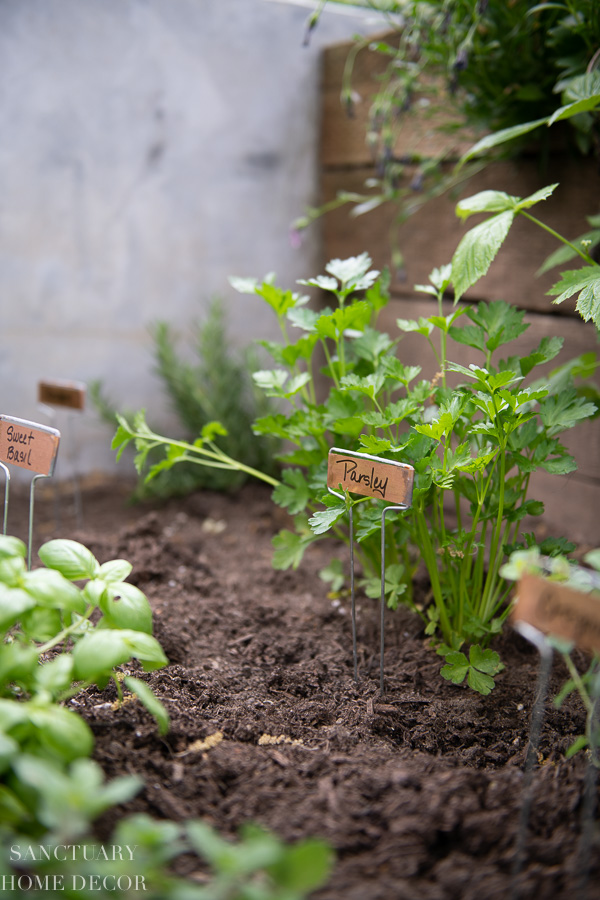 I will continue to refine and add to my cutting garden throughout the spring, but for right now I am happy with the result of my change in the garden and am looking forward to using these flowers in my summer arrangements.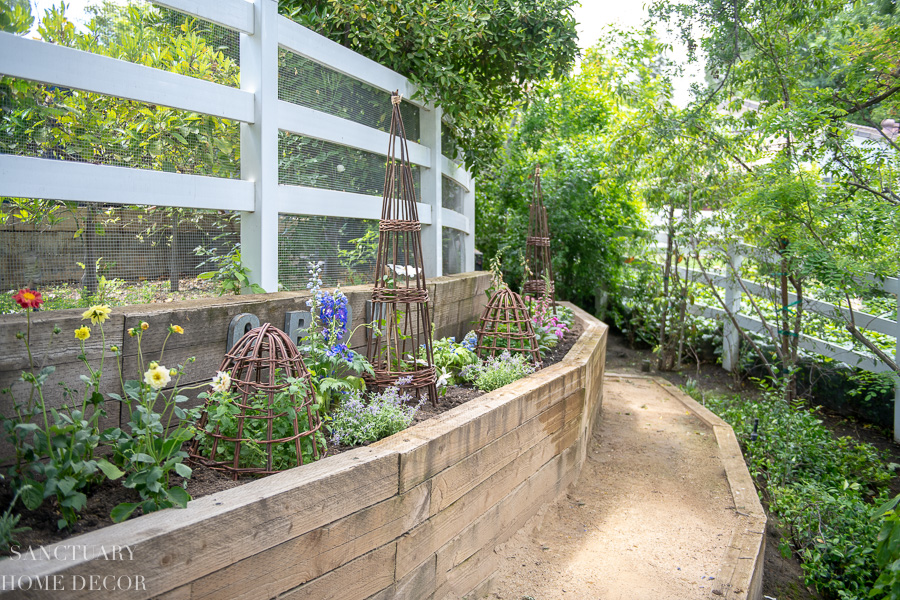 The rest of my garden is also beginning to bloom nicely and my white garden roses have just started to pop out.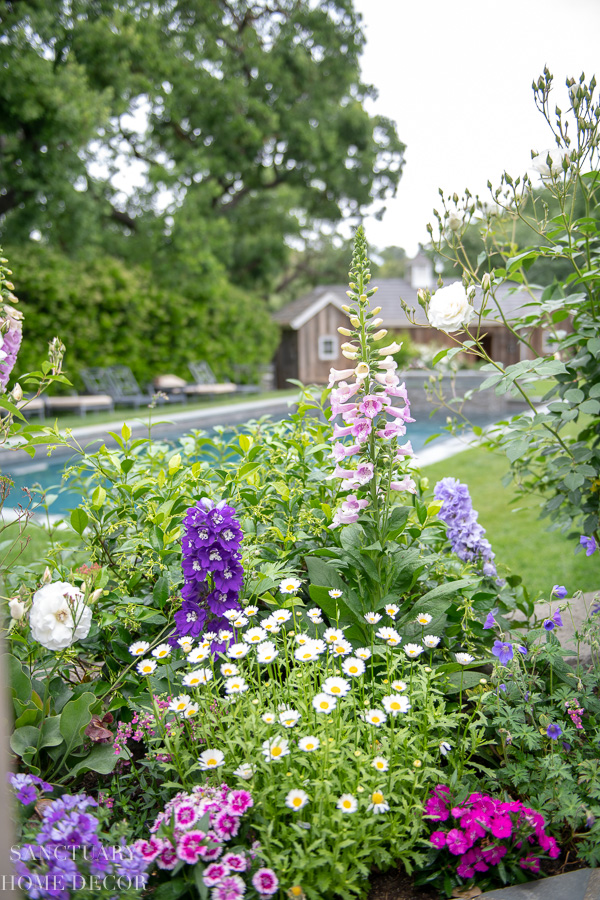 You can see my garden from last year by clicking HERE.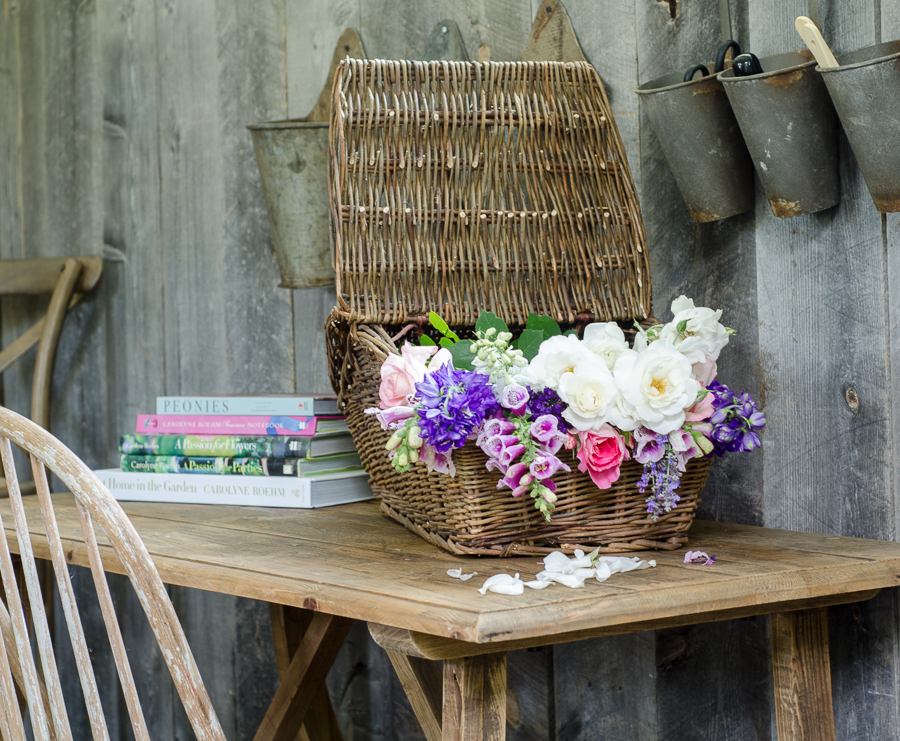 In just a couple of weeks, I should have a ton of beautiful flowers to use in my flower arrangements and I can't wait to share them with you!
You can see my flower studio by clicking HERE.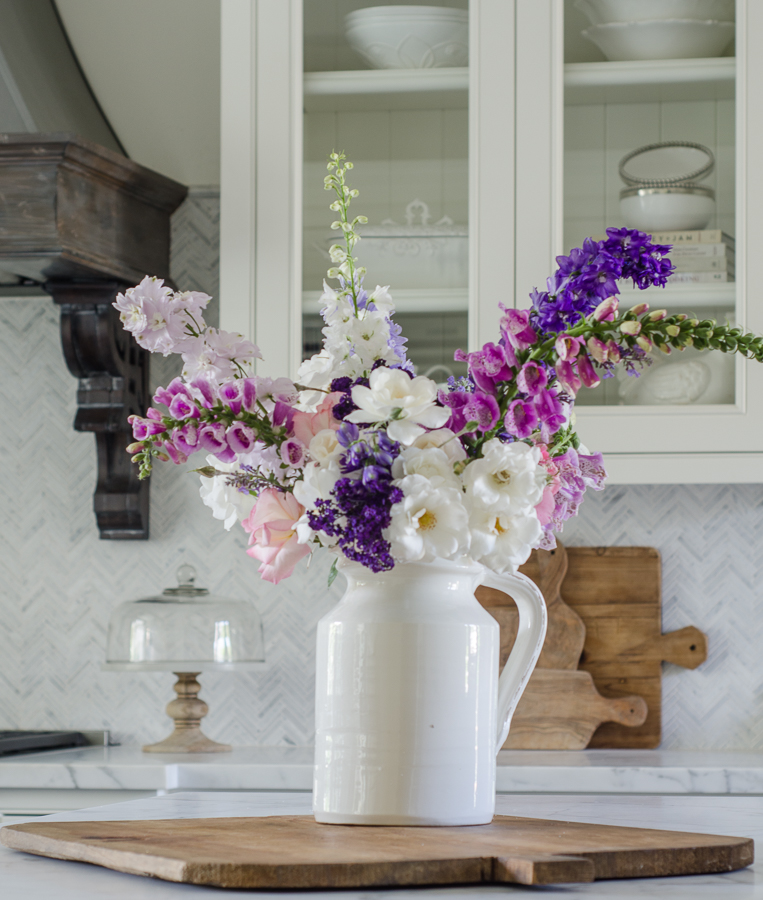 Have a beautiful day!