Hello Sweet Friends! Can you believe it is already mid-June! This summer is just flying by for me! We arrived at the ranch last week and have been hard at work cleaning up the remains of winter and spring. One of the things I was looking forward to this year, was checking on the peonies I planted a couple of years ago. Peonies are my absolute favorite flower, but they don't grow in Southern California, so when we bought our ranch in Montana, I was so excited to plant a peony garden.
My friend in town sent these gorgeous blooms from her garden-So lucky to have generous friends and neighbors!
I wish I could tell you I arrived to find my flowers blooming like this, but alas, mine are still young plants with just a few buds beginning to surface. THIS is my neighbors AMAZING peony garden, and she was the inspiration for me to dive in to the world of peony gardening. She planted her garden several years ago, and even brought one of her plants from their former home in Portland, OR.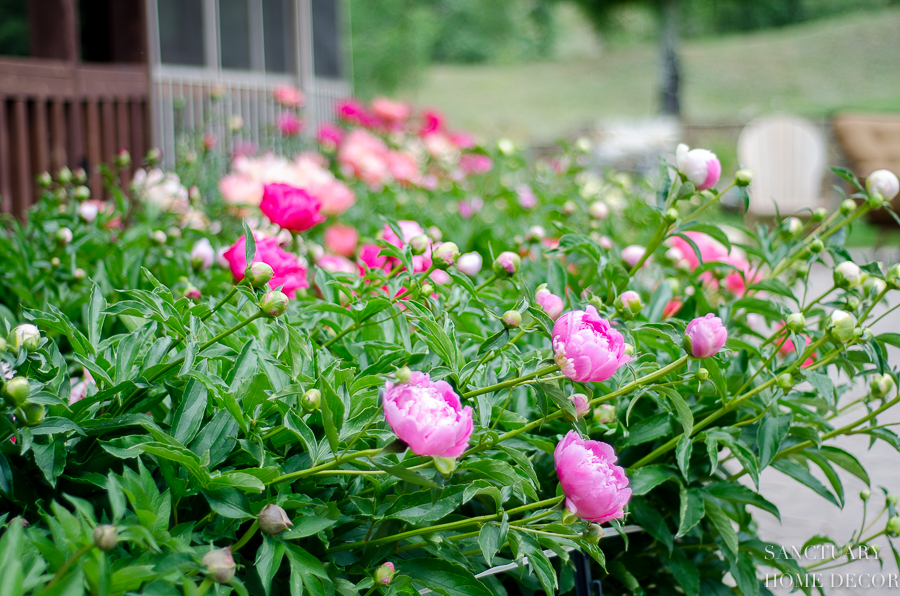 Her blooms have just opened this year and I am amazed at their beauty and fragrance! We were invited over to their home a couple of days ago and I have to say I was a bit green with envy at how prolific her plants are and the gorgeous variety of colors and types she is growing.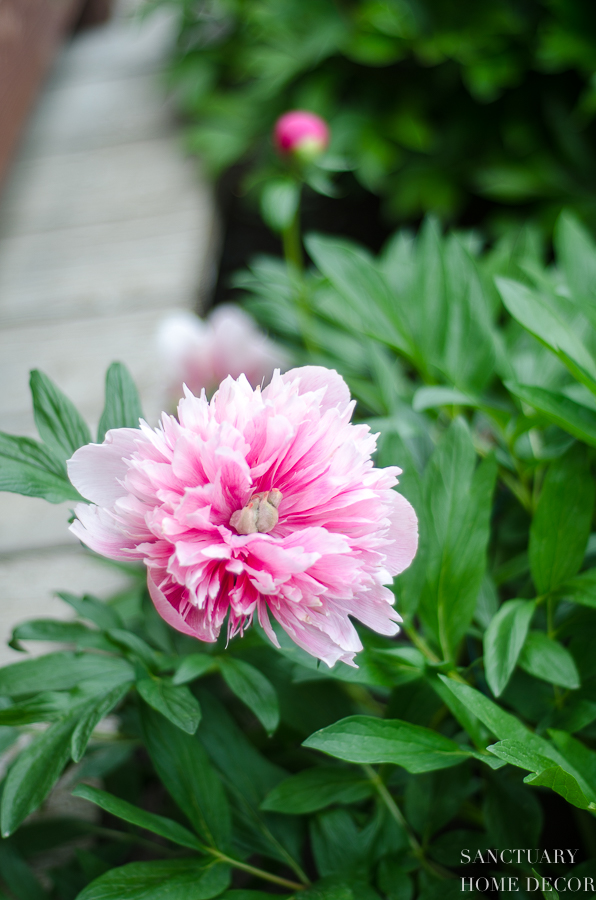 She has about seven different varieties in her garden ranging in color from white to yellow and pink to deep red. Some of the later blooming white varieties have not opened yet, but the colorful reds and pinks are in full bloom this week.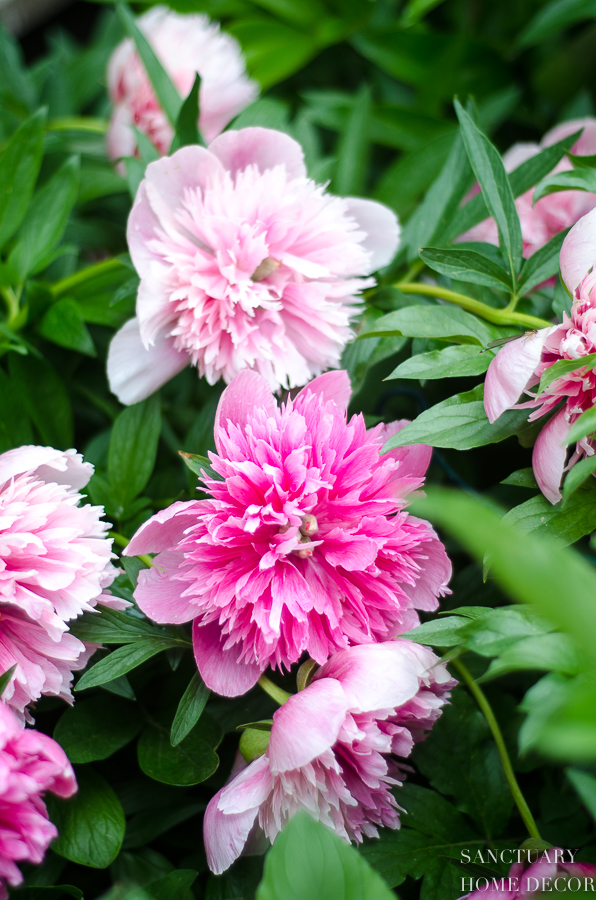 When I was ready to plant my peonies, I looked to her for advice about where to purchase the roots and what types grow best in our climate. She recommended ordering online from ADELMAN PEONY GARDENS and said the herbaceous variety grow well in Montana.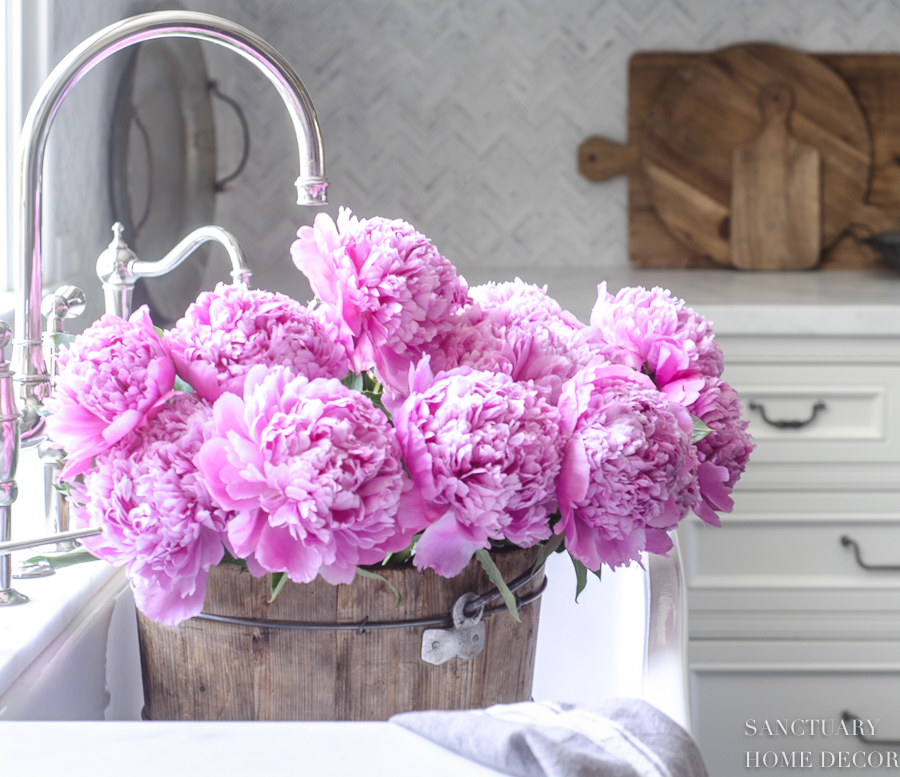 I got these blooms from the flower mart in Los Angeles before we left.
After doing a bit of research, I found that peony roots are best planted in the fall (Sept-Oct), so I ordered about a dozen in July and they were delivered in October. I made a special trip up to the ranch to close up the house for the winter and plant my new peony roots.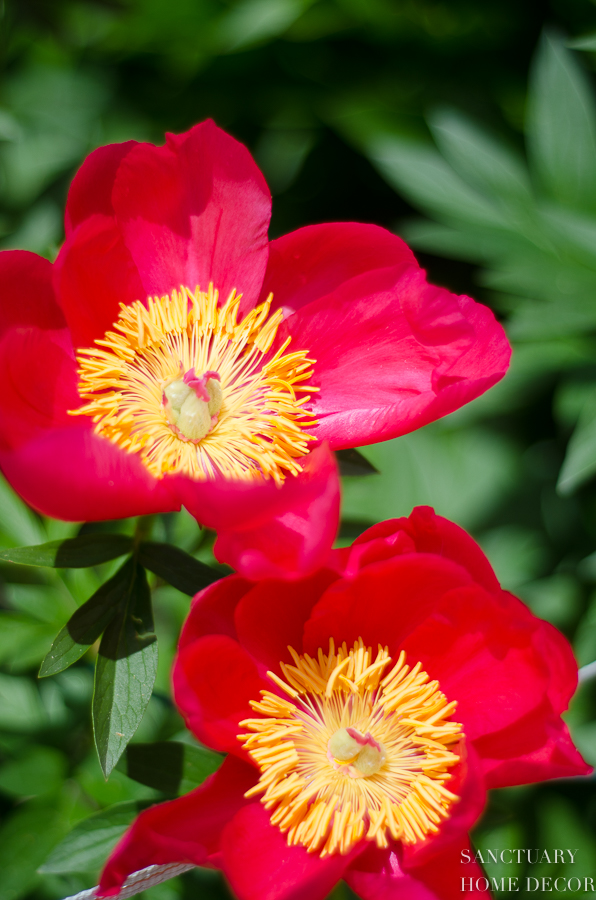 I have to confess that I have never planted a "root" before, so I read the directions that came with mine about 10 times to make sure I was placing them in the ground at the correct depth and with the plant facing up!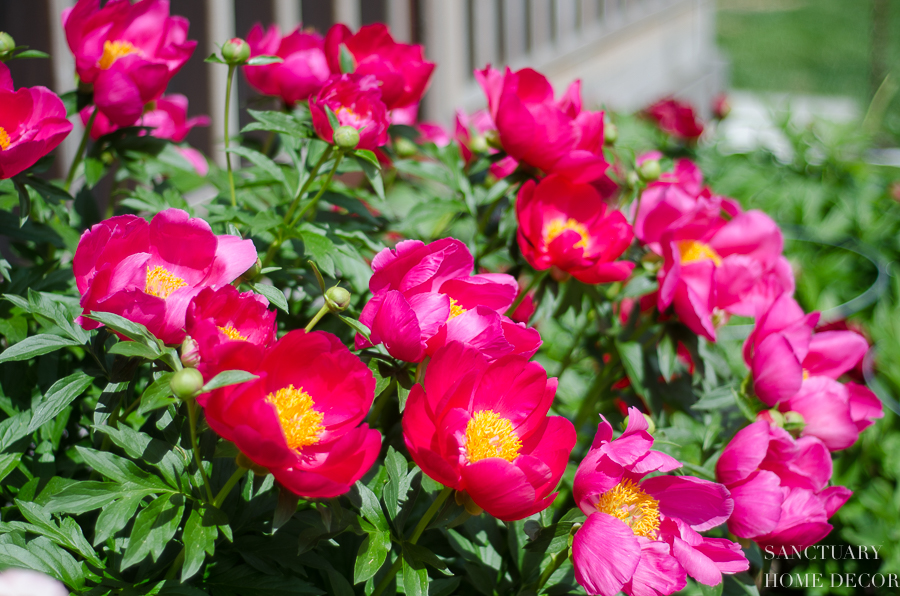 Planting peony roots are not for those who are impatient or want immediate gratification. They are a slow growing and the first year mine sprouted I only got about ten blooms. You would have been shocked at how excited I was about those flowers though…they were so much more satisfying than the store bought blooms I was used to.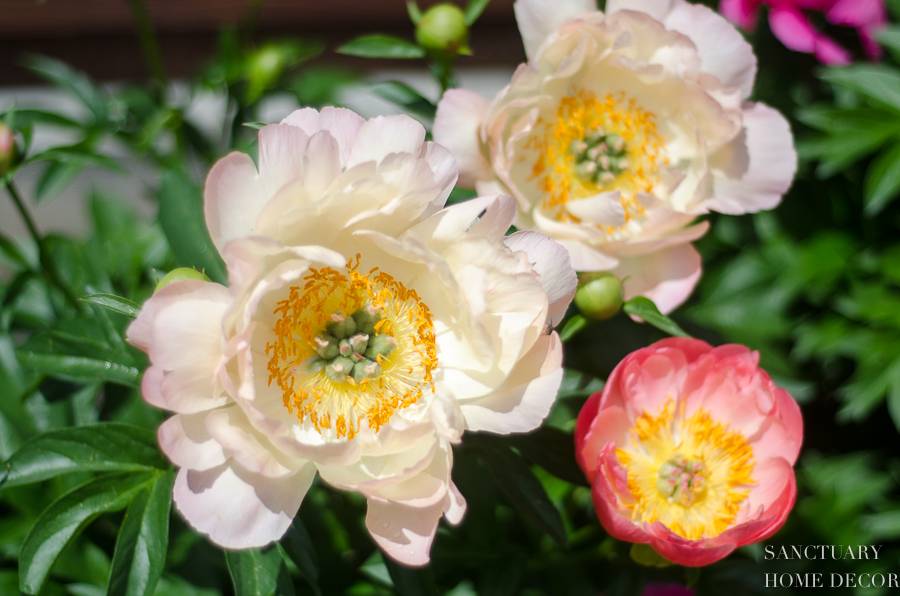 This is one of my favorite varieties. It is called "Coral Sunset". It starts as a gorgeous coral tone and fades to a pale yellow.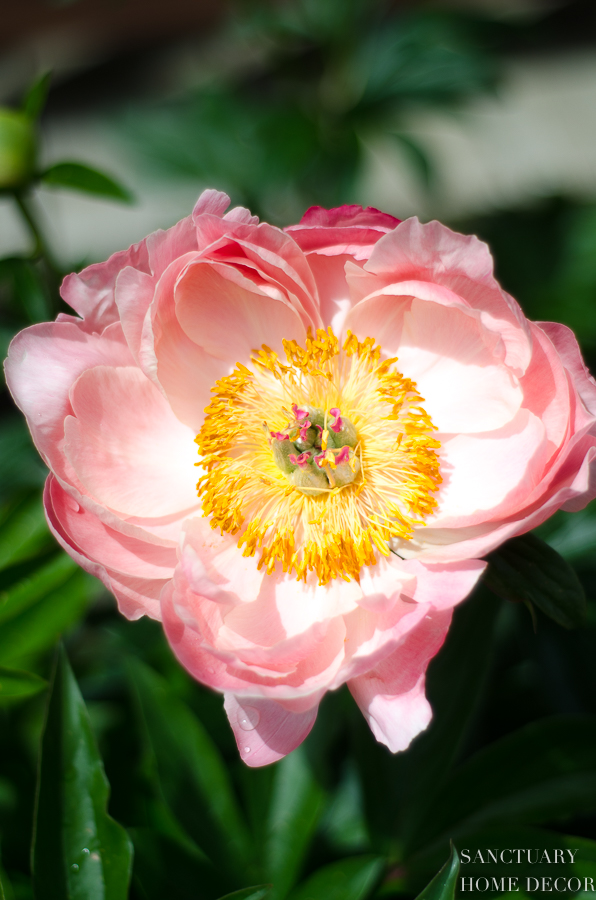 This year my plants doubled in size and I see a few more buds, but we are at a higher elevation than our neighbors, so mine are not blooming quite yet. I have a feeling it will be 4th of July before I see my mine!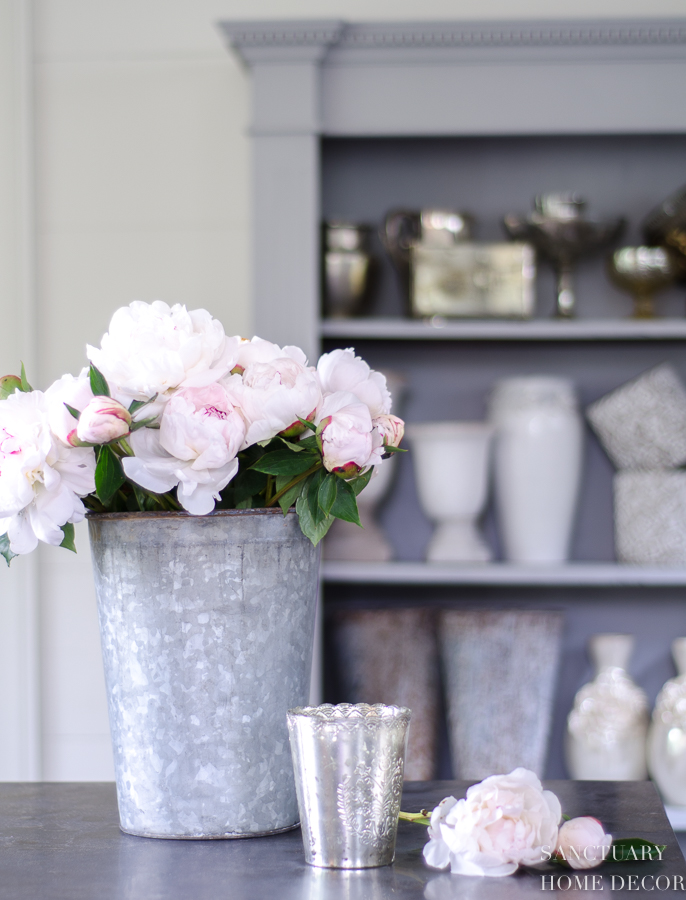 This is one of the varieties I planted in my garden.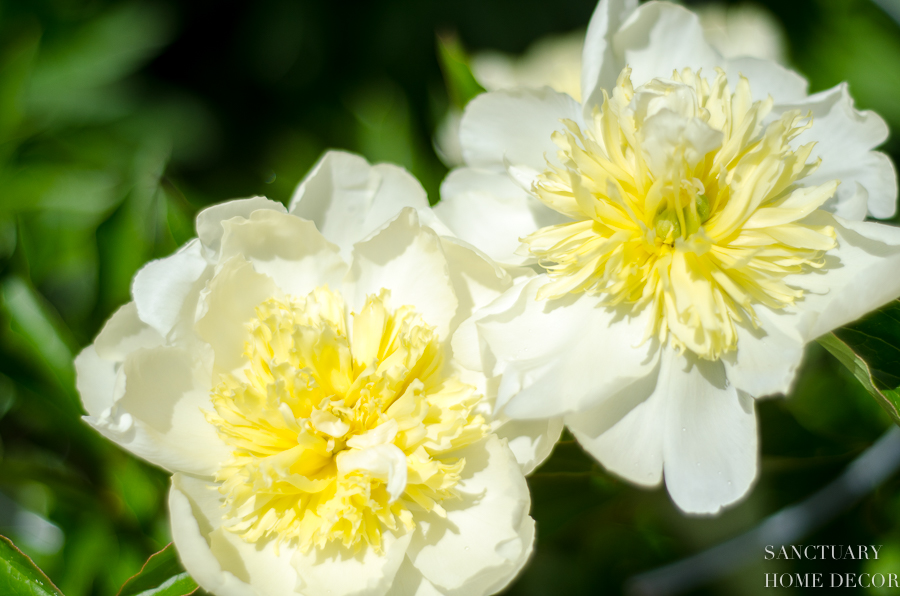 Evidently, the yellow variety are a bit more rare than other colors and my neighbor has several of these pale tones in her garden. These are called " Goldilocks"
I love the simplicity of these blooms in a glass vase.
I will share the progression of my garden in the coming weeks with you all. I am hoping to have a few blooms to bring indoors to enjoy!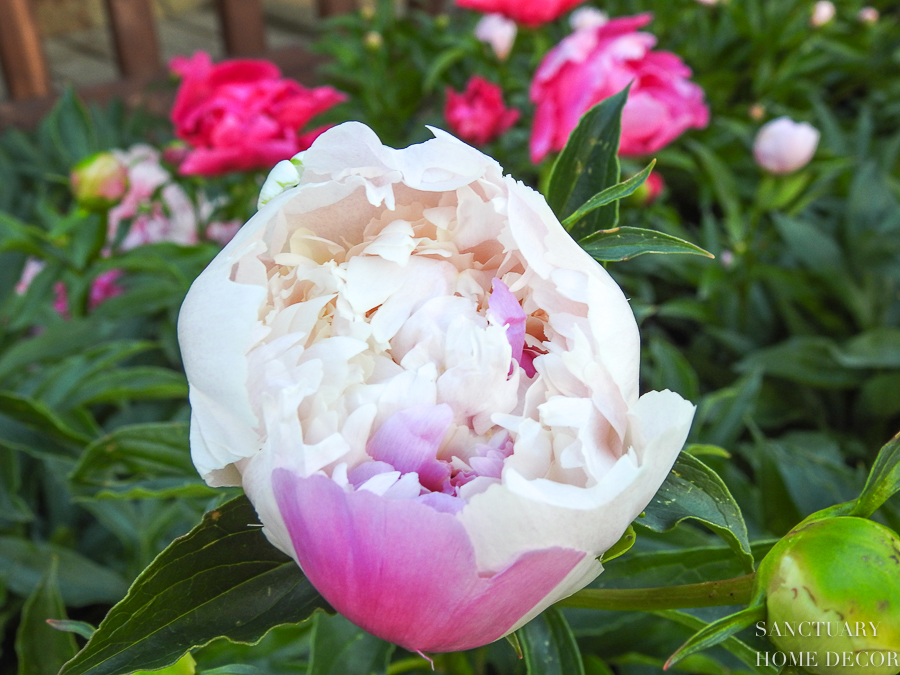 In the meantime, I will visit my friends gorgeous peonies and marvel at the hundreds of blooms in her garden.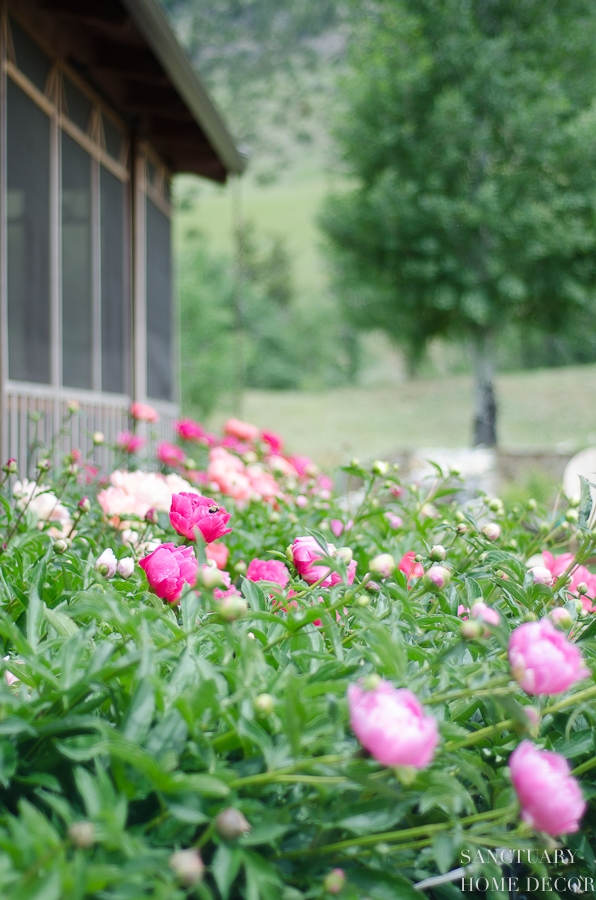 Below are affiliate links for a few of my favorite books about peonies.