Outdoor Decorating with Potted Plants
I am so happy that the season has arrived when spending time outdoors and enjoying warmer temperatures becomes a daily activity. At this time of year, our family and friends often gather together on our outdoor patio to relax or have a meal, so I strive to make that space as inviting and beautiful as possible. One way I achieve this is to bring some of my indoor decor, outdoors, and add potted plants for a fresh look. This year I was helped in that process by Wave Petunias and Beacon Impatiens making decorating my outdoor space a breeze!
I partnered with PanAmerican Seed/Wave Petunias to bring you this post, but am dedicated to only sharing products I use and love. All opinions, reviews, and ideas are my own.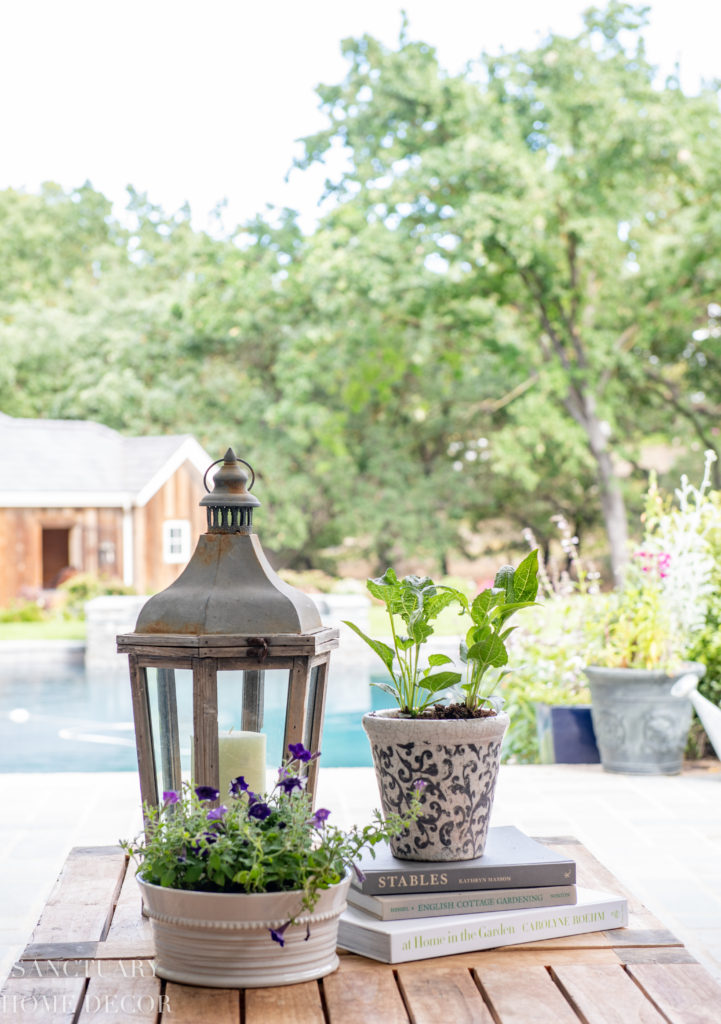 I was lucky enough to be included in PanAmerican Seed's sampling program this year and was excited to receive the perfect variety of plants to try for outdoor decorating this season. Wave Petunias are available at all major home and garden retailers including Home Depot and Loews, and you can also find them along with Beacon Impatiens at your local garden center.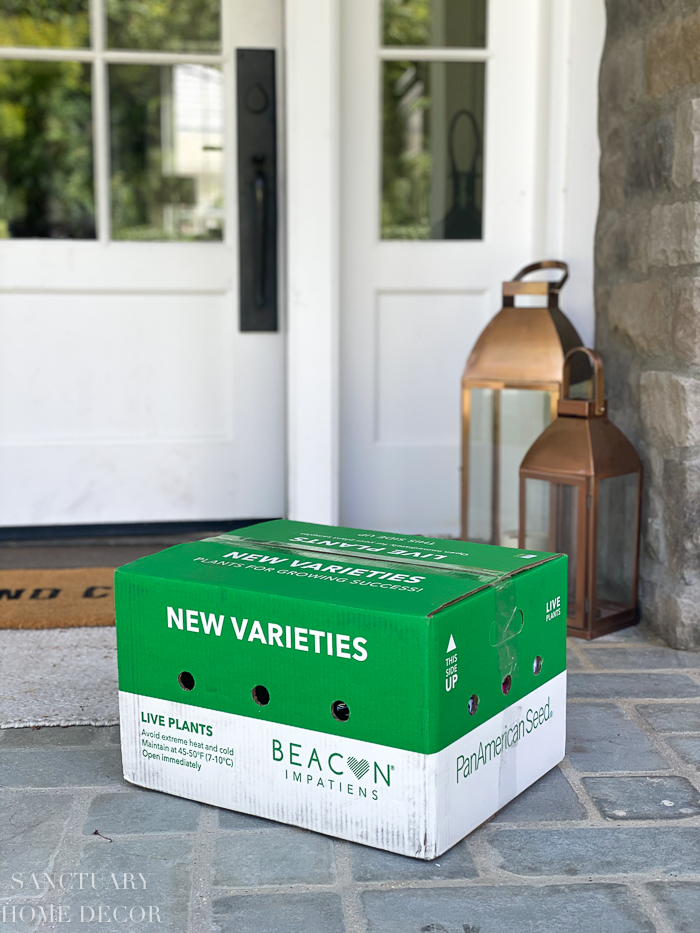 I received a mixture of flowering Wave Petunias and Beacon Impatiens as well as some echinacea and lizard leaf.
Since we are staying home so much more this year, I find myself spending extra time in the garden and working on planting projects non-stop!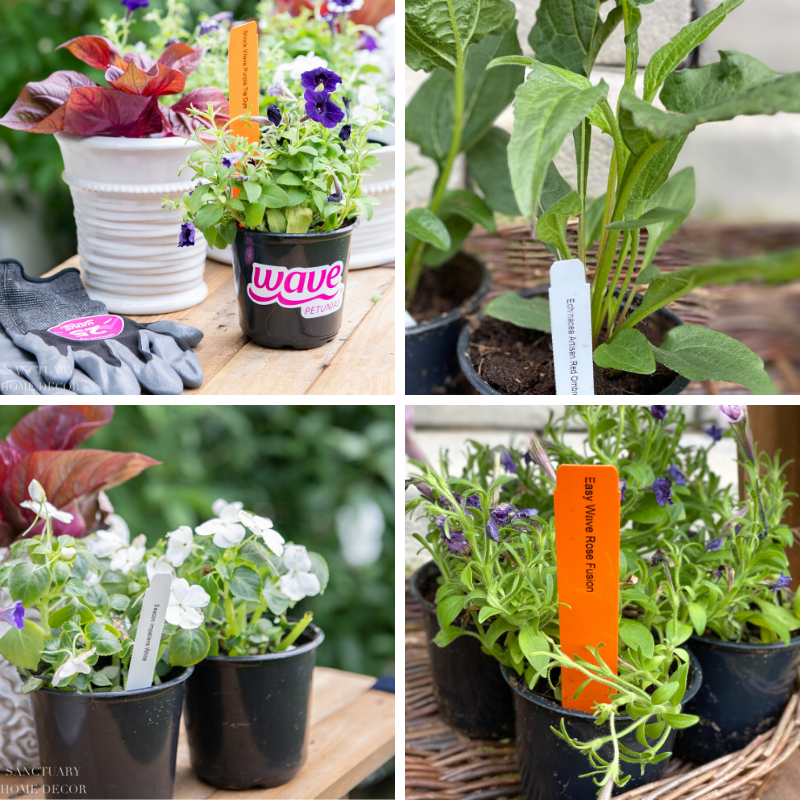 I couldn't wait to get started so I gathered together some neutral pots and started planting!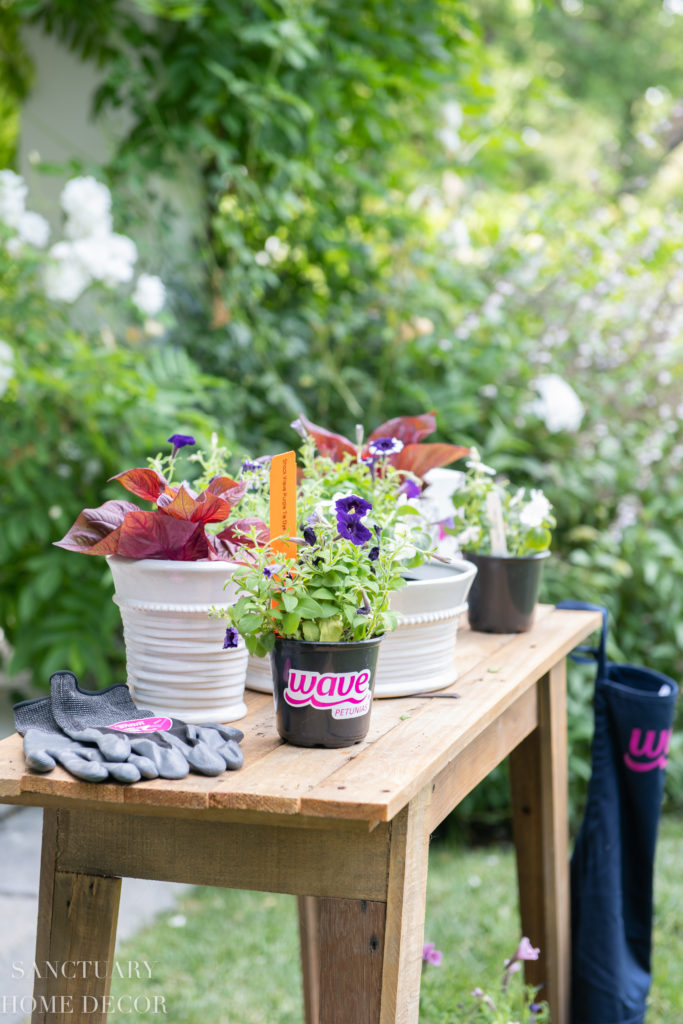 I approach potted plants in much the same way as floral arranging. I try to mix colors that complement each other or make a statement. I also think ahead to where I will be using the containers and arrange taller plants at the "back" and trailing plants at the "front".
I shared a few of my Container Planting Techniques HERE.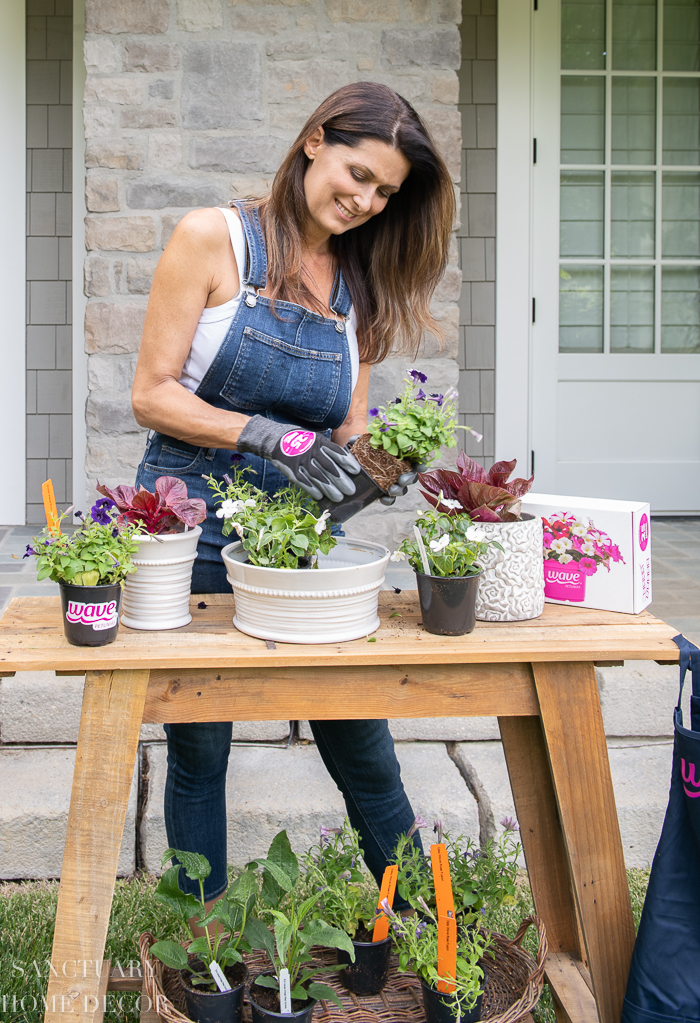 Since these potted plants were going to be used for outdoor decorating on our patio, I began by trying different plants together in the larger container.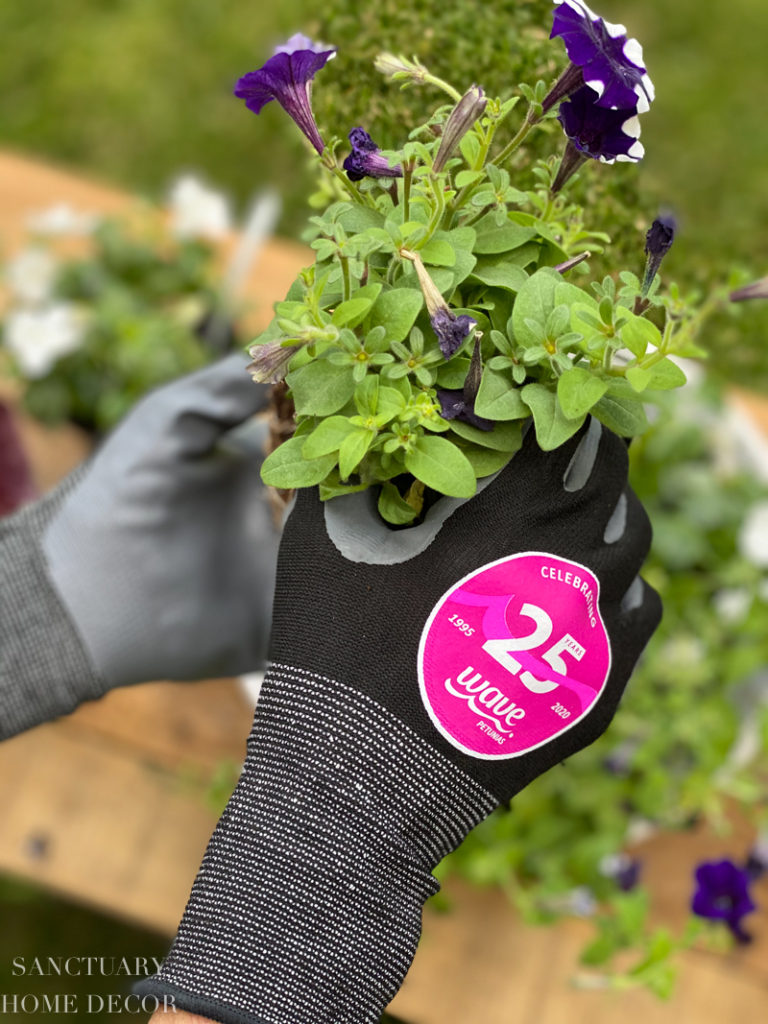 I decided to use the petite Purple Tie Dye Petunias in my large container, knowing that they will fill in beautifully and be a bright pop of color on our patio
Did you know there are more than 60 colors and mixes of Wave Petunias ?!.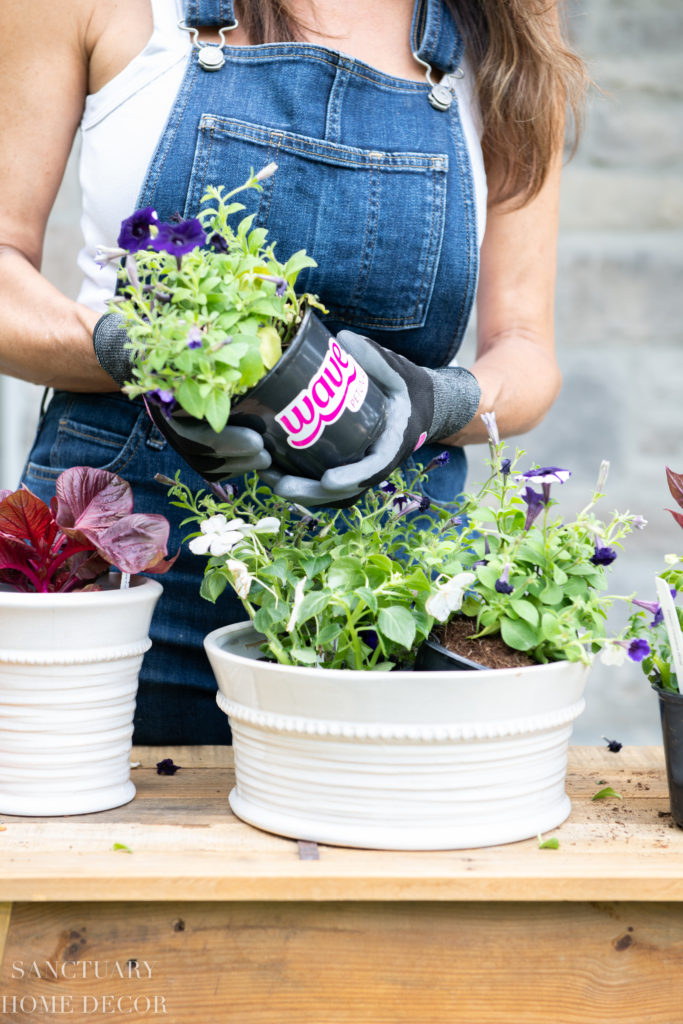 In the other large container, I used the white Beacon Impatiens mixed with the Rose Fusion Petunias for a softer look.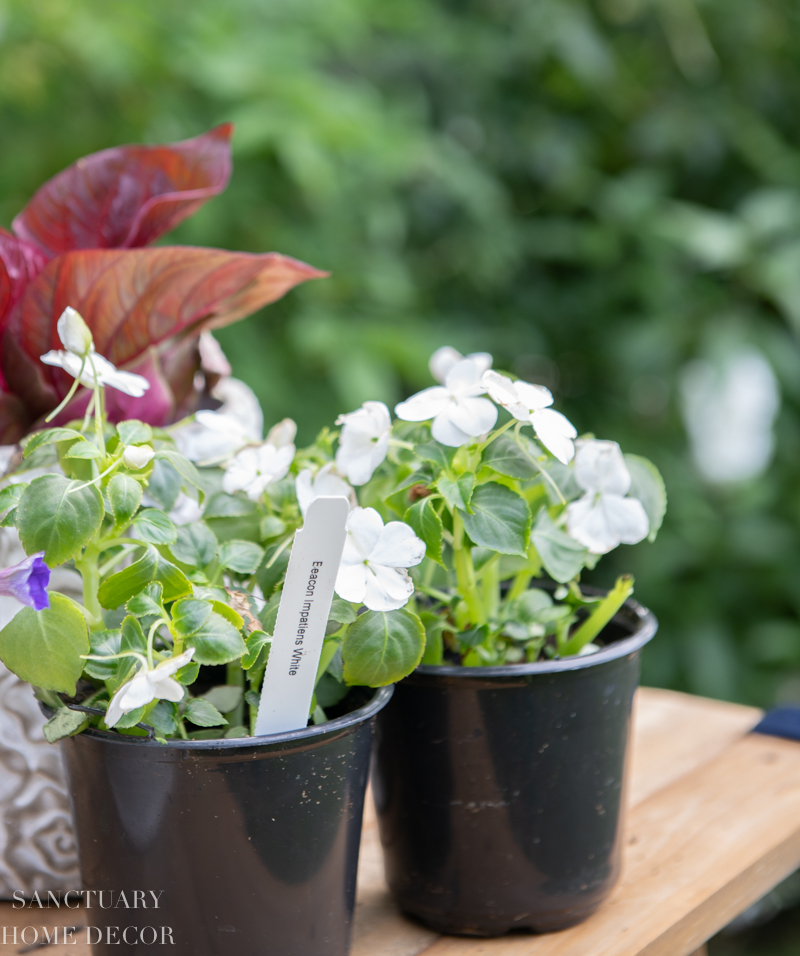 I love this mix of colors and flowers and know how easy they are to grow, even for someone like me who does not always have great luck with container plants!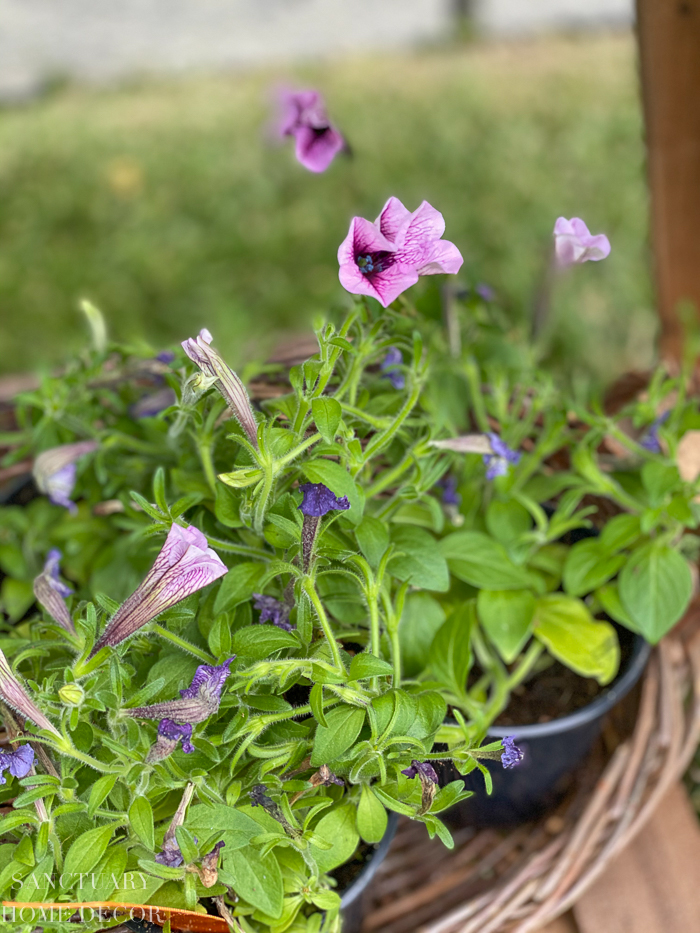 It only took a few minutes to get all of my plants in their containers and then it was time to decorate!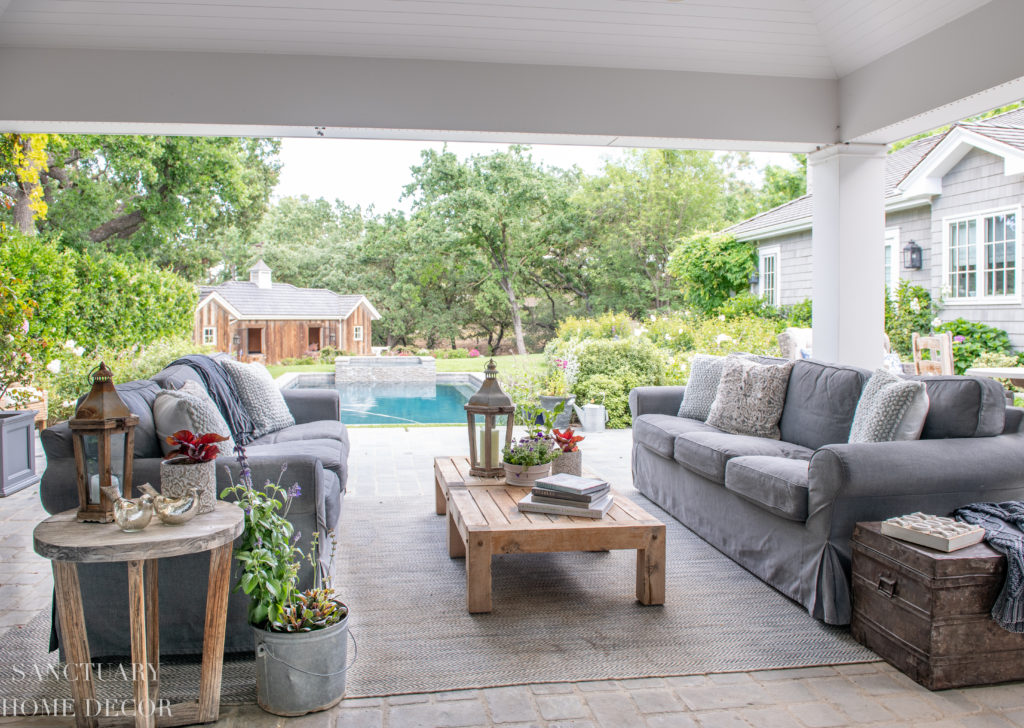 Our outdoor patio is a cozy "room" with two couches and a few simple tables. It is a space where I often relax and read a book or where we gather with friends and family.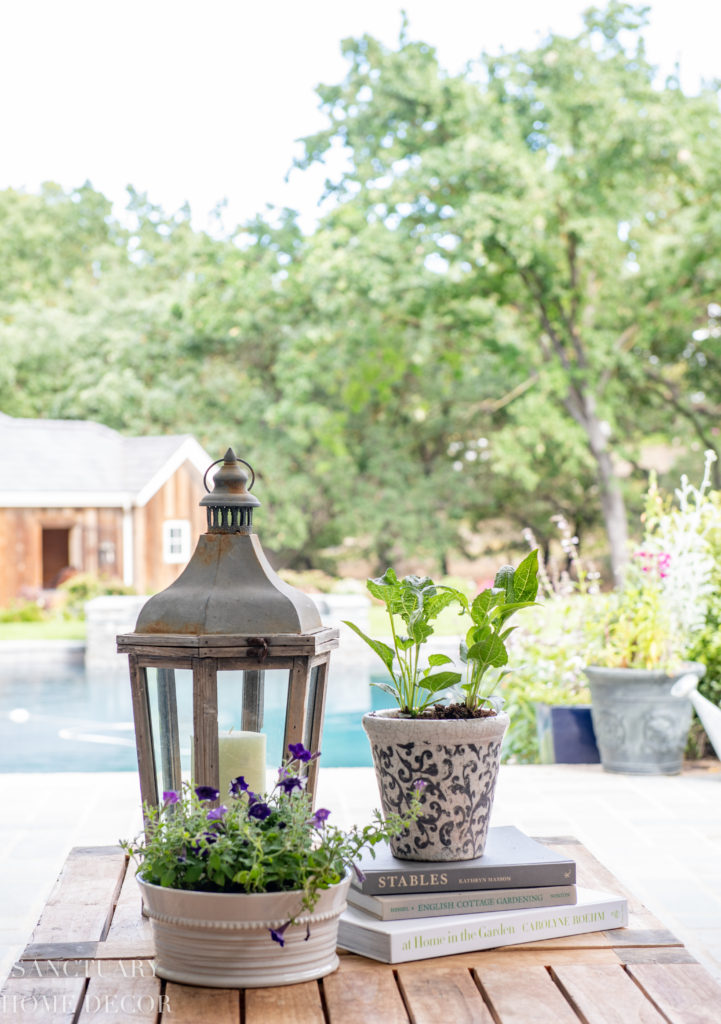 I approach outdoor decorating in the same way that I decorate indoors. I like to create vignettes using books and flowers or plants on a coffee table, so this was the perfect setup for my new potted plants.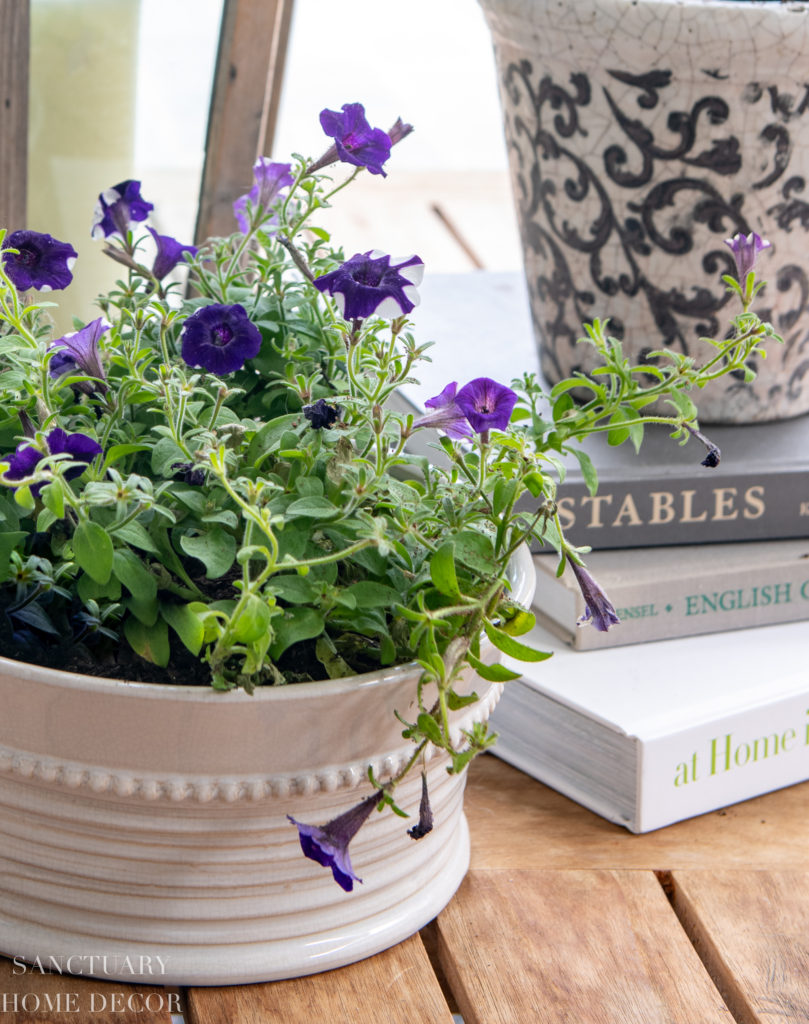 The pretty purple petunias added a welcome pop of color and the addition of a rustic lantern created a warm and inviting look.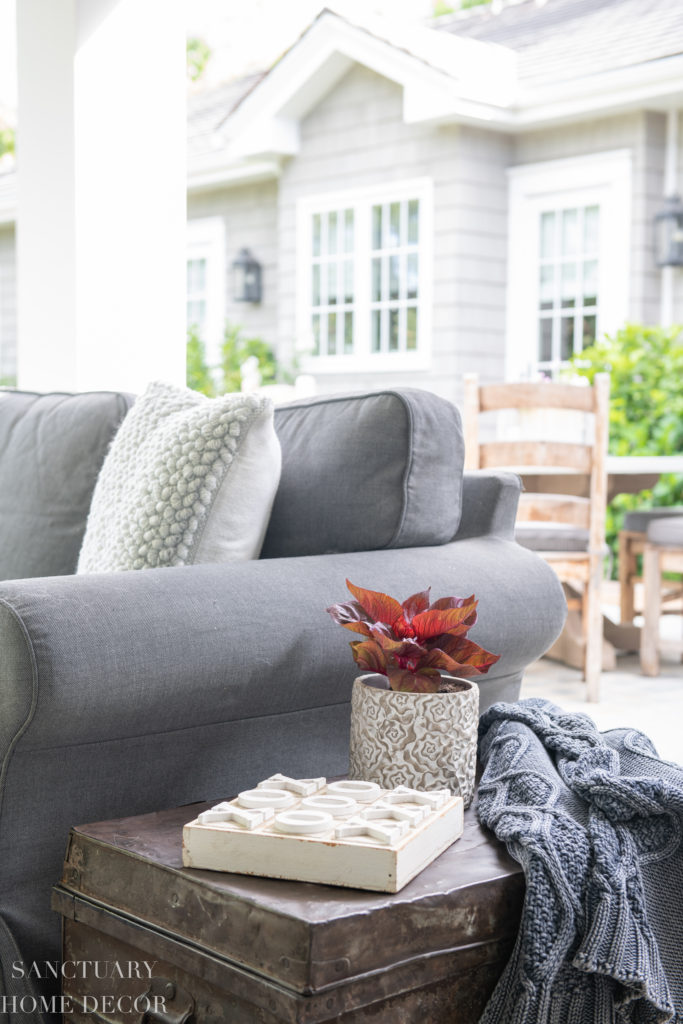 On the side tables I added matching containers with the beautiful lizard leaf plants I received. These are so interesting because their color varies depending on the amount of light they are exposed to. I also included a cute tic tac toe game and a favorite cozy summer throw blanket.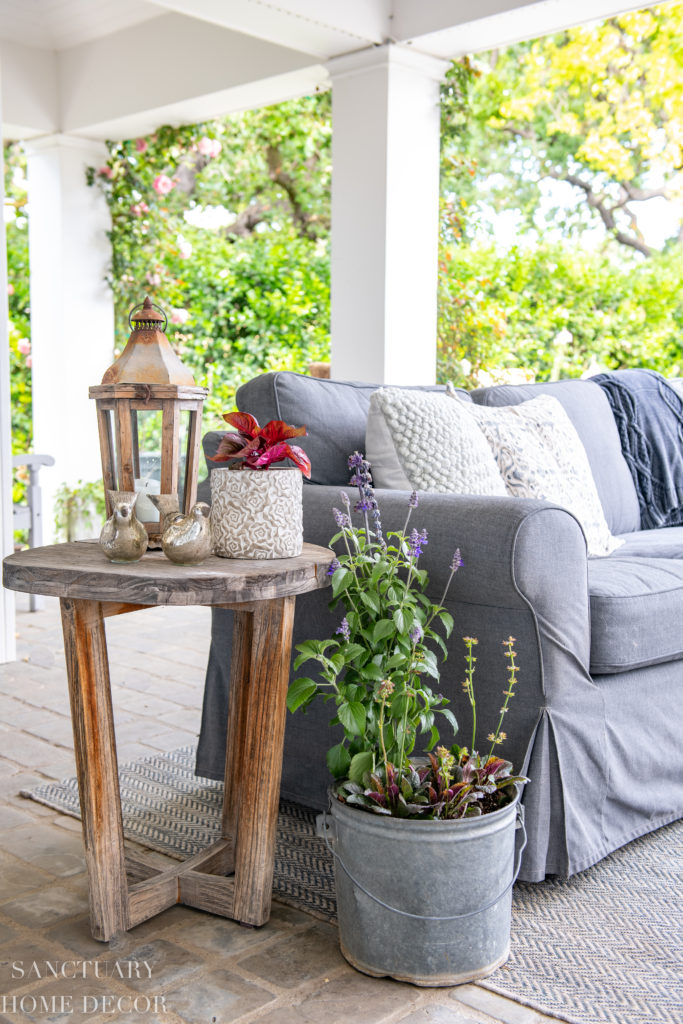 On the opposite side I placed another potted lizard leaf next to two mercury glass birds, and on the ground next to the sofa, I filled an old tin bucket with a variety of plants I had leftover from another project.
One of my favorite areas in our garden is this little corner next to the climbing roses. I used two seagrass chairs and a small table to fill in this space. The potted petunias and impatiens in a large metal container were the perfect addition add color and freshness to this vignette.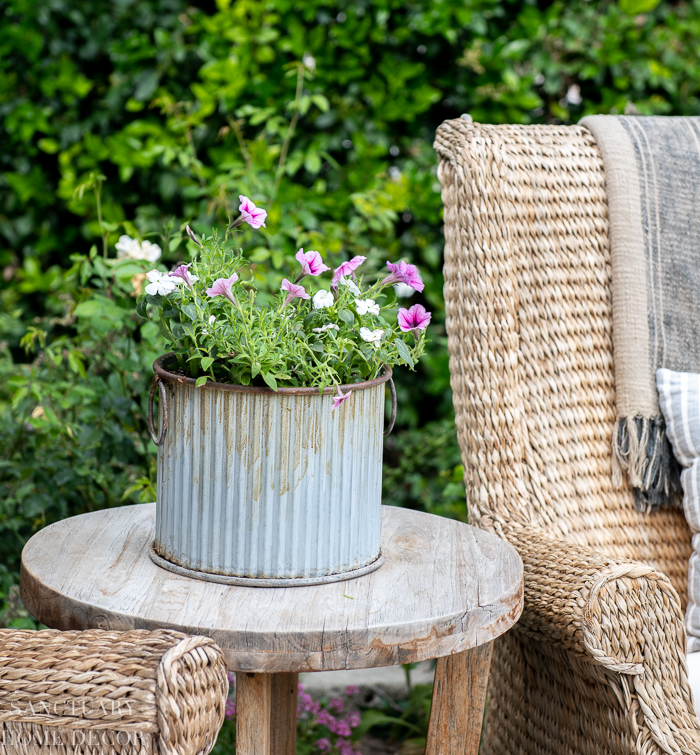 I am so pleased with how my outdoor decorating turned out this year. Thanks to Wave Petunias I was able to add some beautiful potted plants to my patio that will bloom all season and provide beautiful color on my patio!
Thanks for stopping by and have a beautiful day!