How to Create a Fun Fall Dessert Table
With the holidays just around the corner, I am already thinking about family and friends coming over for small parties and big gatherings. Of course, food is always on my mind at this time of year as I look for new recipes and fun ways to entertain. Recently I was scanning the Walmart Home site and I got an idea for a fun fall dessert table that contains a DIY S'mores and hot cocoa station and live popcorn making! Scroll down to see all of the details about how easy and affordable this is to create!
This post contains affiliate links and has been sponsored by Walmart but all ideas, reviews, and opinions are my own. I don't share any products that I don't actually use in my home. 😊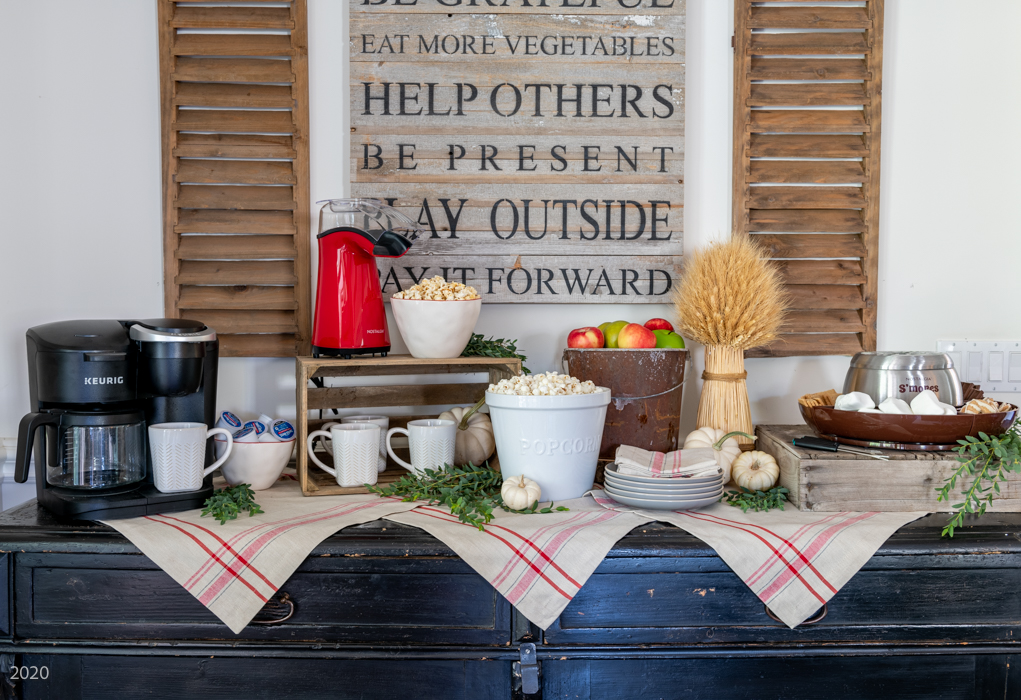 The fun aspect of this dessert table is that it is interactive and guests get to create their own treat. When I saw the tabletop s'mores maker, I immediately thought that we had to have one of these for the upcoming holiday season! The electric heating element makes it simple and easy to toast a marshmallow and create a tasty s'more and the food dishes spin on a lazy susan so it's easy to get all of the ingredients.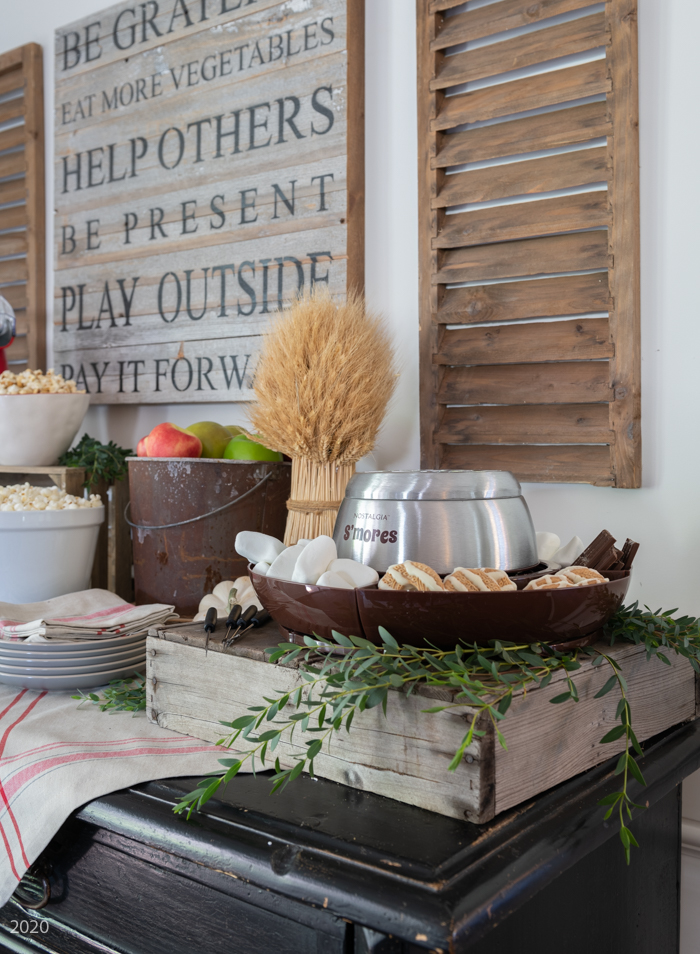 For this fall-themed dessert table, I added pumpkin spice cookies as an alternative to plain graham crackers, or simply as an addition to a traditional s'more. I also love the idea of creating a Gourmet S'more Table using other interesting ingredients. I did something similar for a fireside s'more gathering at our ranch and you can see that post HERE.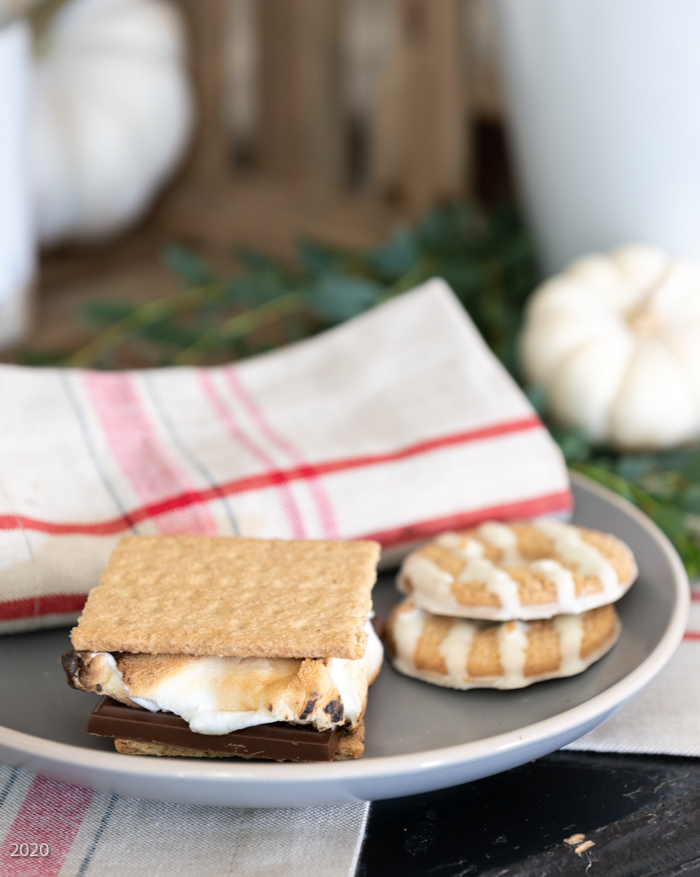 Knowing that sweet and salty are often a great combination, I wanted to include a little popcorn station alongside the s'mores. I found this awesome little Air Pop Popcorn Maker at Walmart and it was the perfect addition to my fall dessert table. I propped it up on a little apple crate to make more room on the buffet. This allowed me to not only create a layered look but to use the inside of the crate for my hot cocoa mugs.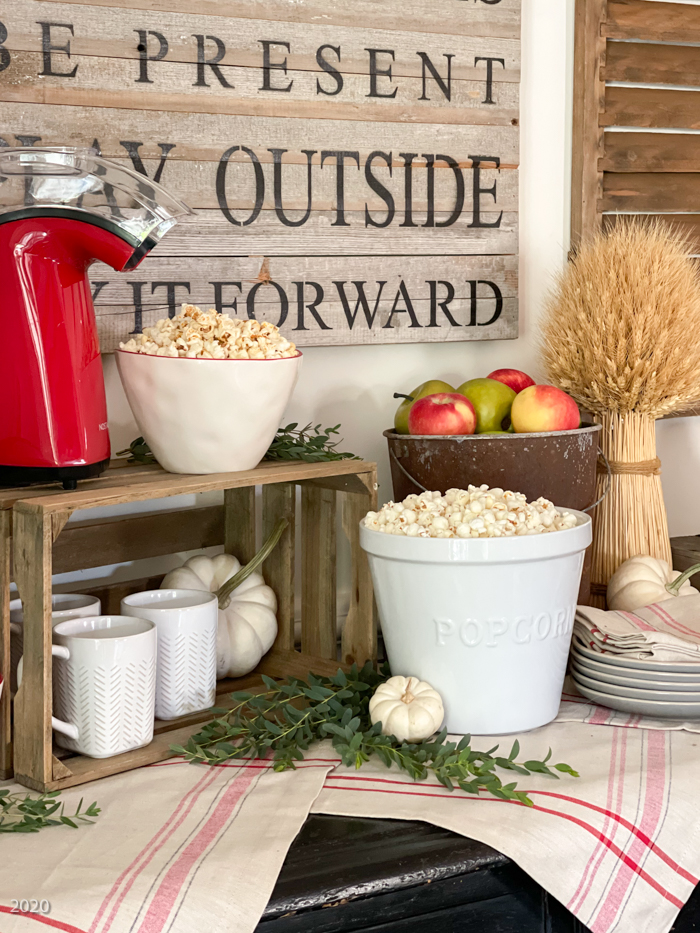 This little machine pops up to 16 cups of popcorn, so we will never run out and it is so great to have fresh popped hot popcorn at the touch of a button!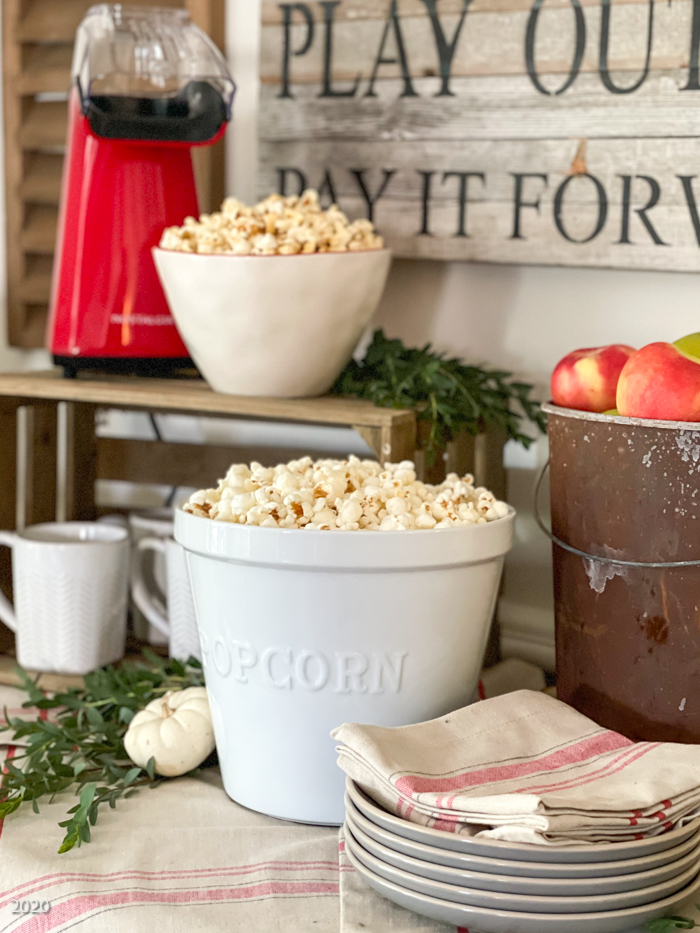 I even found a large ceramic popcorn bucket that is super affordable and we will use it again and again! To add a bit more of a fall look to this dessert table I put a rusted bucket filled with apples and a sheaf of wheat on the table along with a sprinkling of eucalyptus and white pumpkins. I layered everything on top of a console table in our family room and used sweet striped napkins as a base for the dessert display.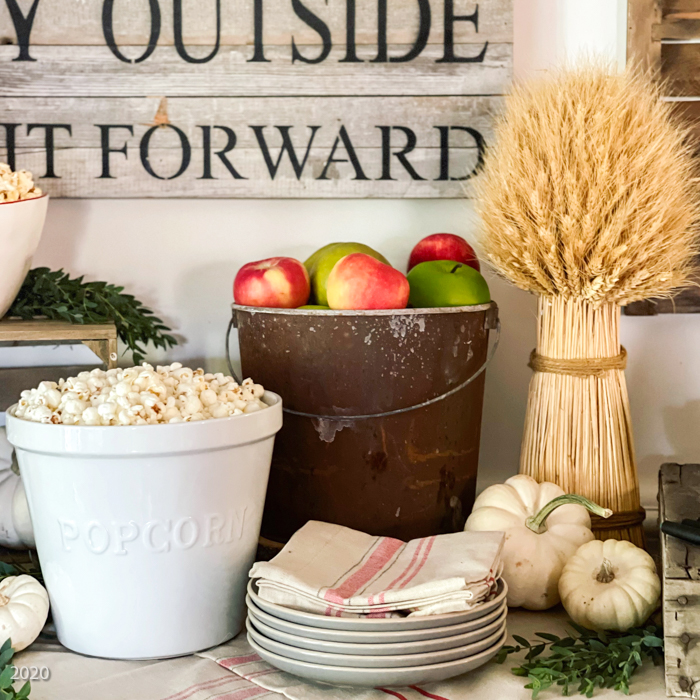 The final piece of this fall dessert table is a serve-yourself coffee and hot cocoa station. This was easy to create with my new Keurig K Duo Essentials coffee maker. I LOVE this coffee maker because you can either brew a single cup or a 12 cup pot. For this dessert table, I planned to make a pot of coffee and then have hot cocoa K-cups available for anyone who wanted hot chocolate. So easy and fun!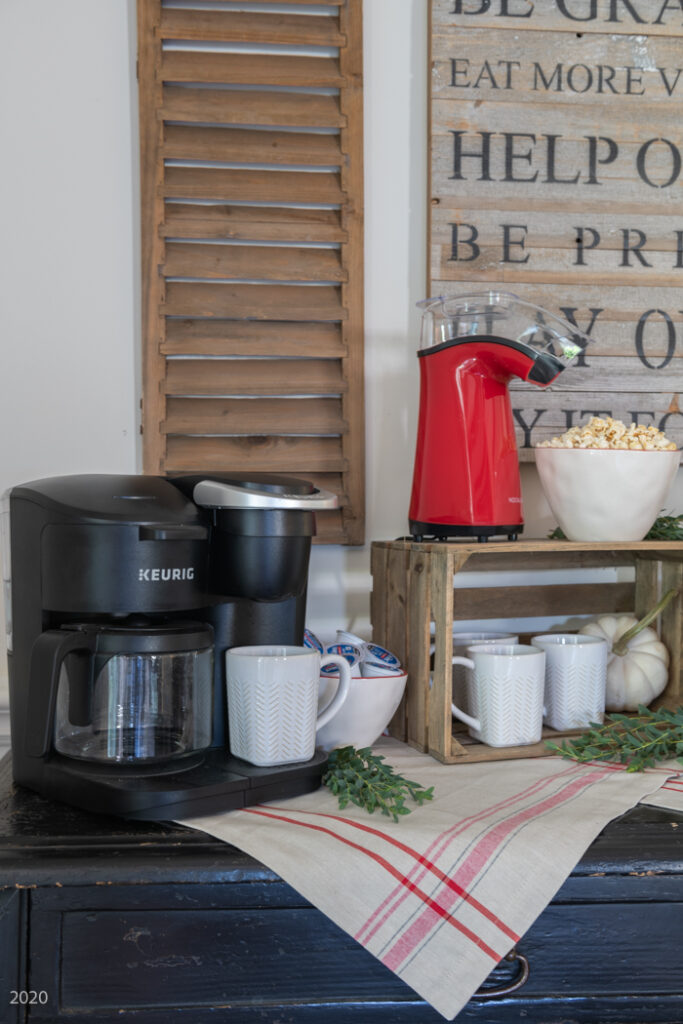 This look could be easily created for the Christmas holidays by swapping out the eucalyptus and pumpkins with pine and ornaments. Add a bucket of pinecones and a small pine tree and you are set for a holiday dessert table!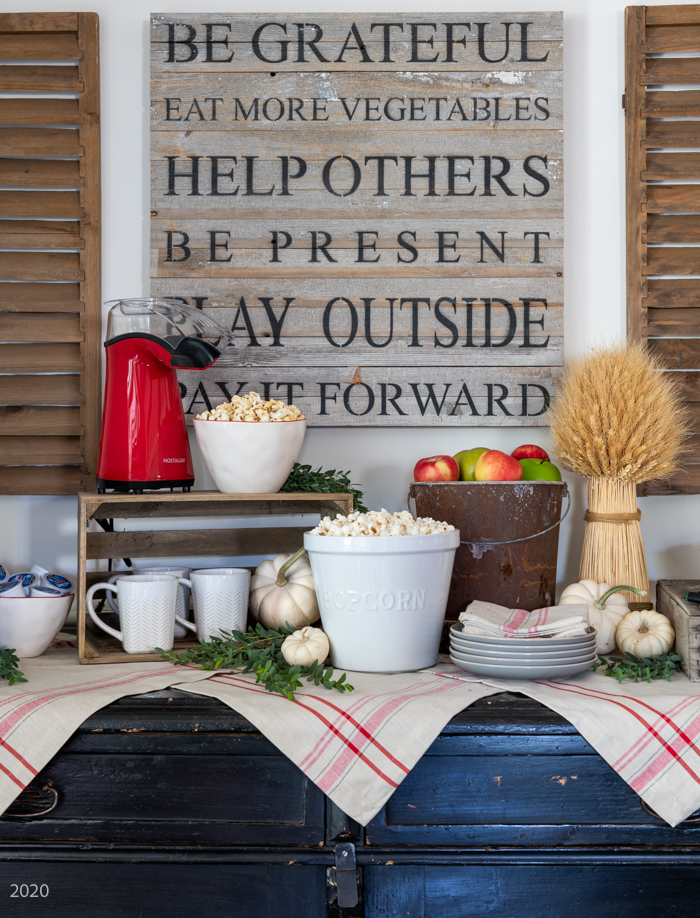 I found all of the elements for this fall dessert table at Walmart Home and everything was incredibly affordable! I'm including links for you below in case you want to shop for this exact look.