Front Porch Decorating For Fall
Our front porch is one of my favorite areas to decorate for fall. I love the idea of welcoming guests with piles of pumpkins and fall flowers as they approach the door. This year I changed things up a bit and I am excited to show you how I'm decorating my front porch for this fall season.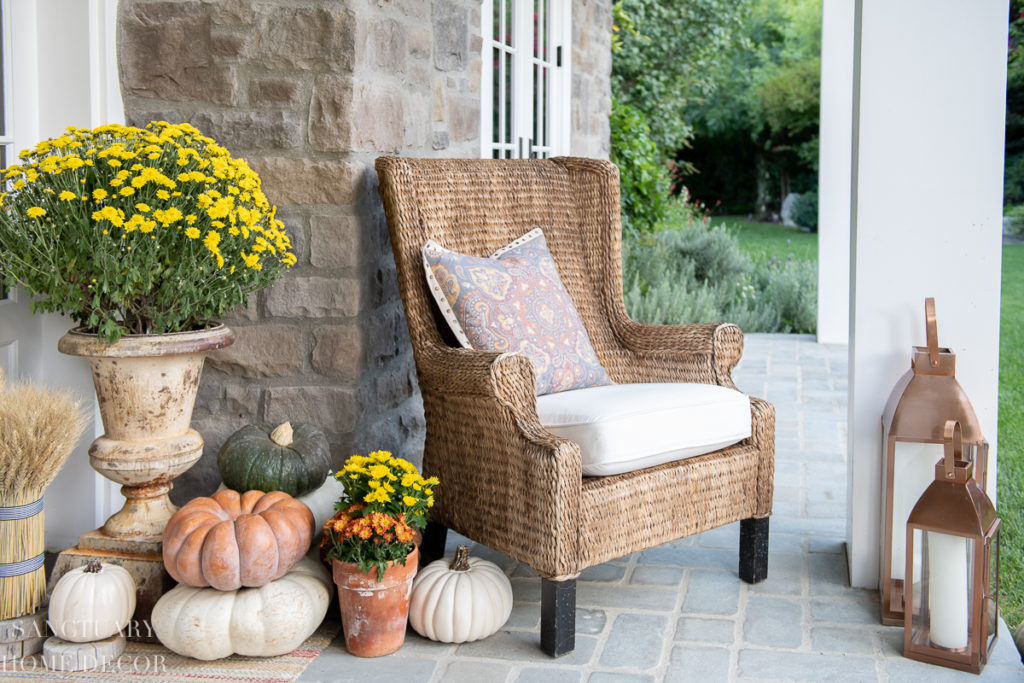 In past years I have used a fairly neutral color palette of soft greens and whites for my porch decorating, but this year I decided to use more traditional colors. I chose wheat tones and subtle oranges as the base for my decor.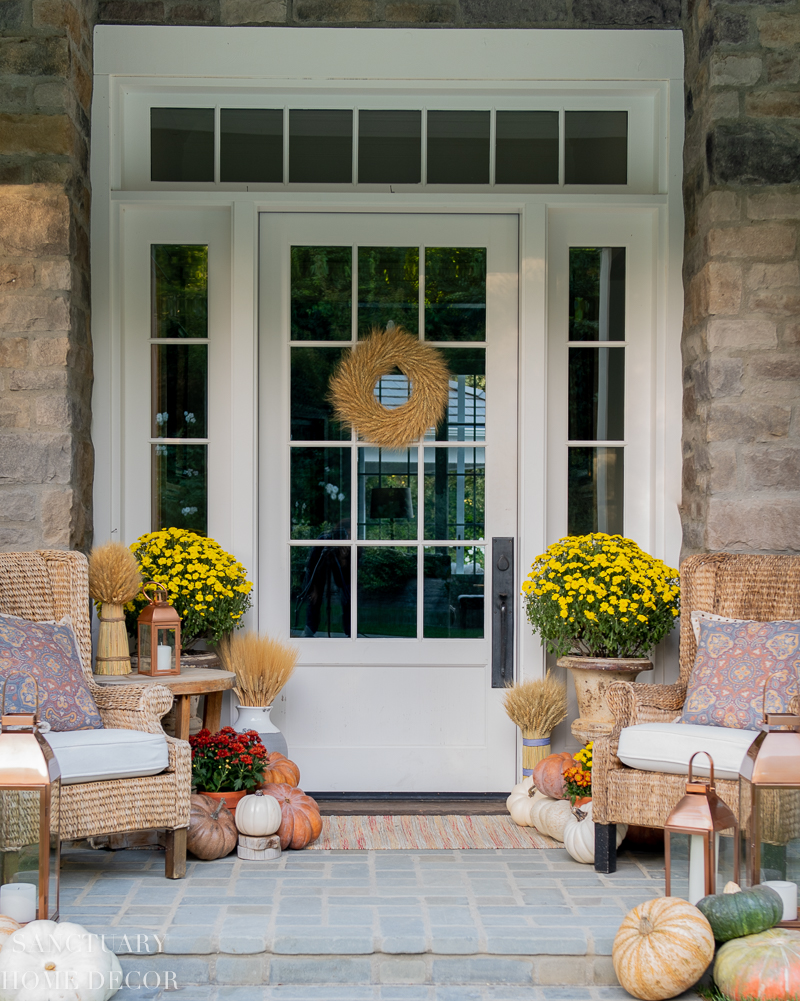 I decided to replace our black rocking chairs with my favorite seagrass chairs this year to add a warm tone to the porch. I love how cozy these look for fall. A wheat wreath on the front door ties the colors together.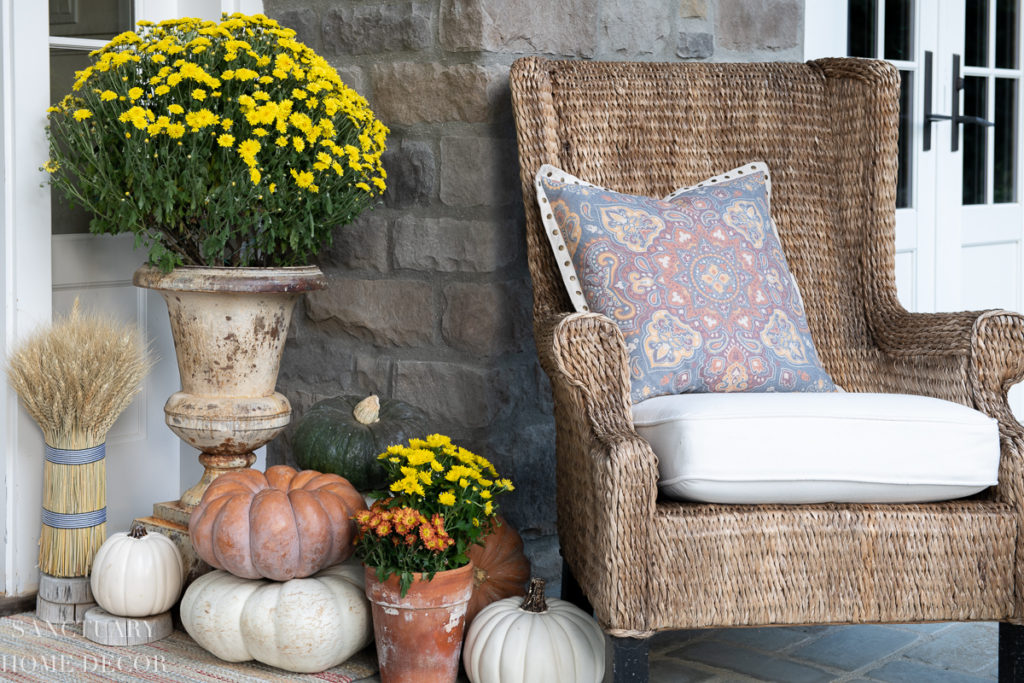 I filled the large weathered urns, on either side of the door with oversized yellow mums. I love the pop of brightness that this adds to the porch.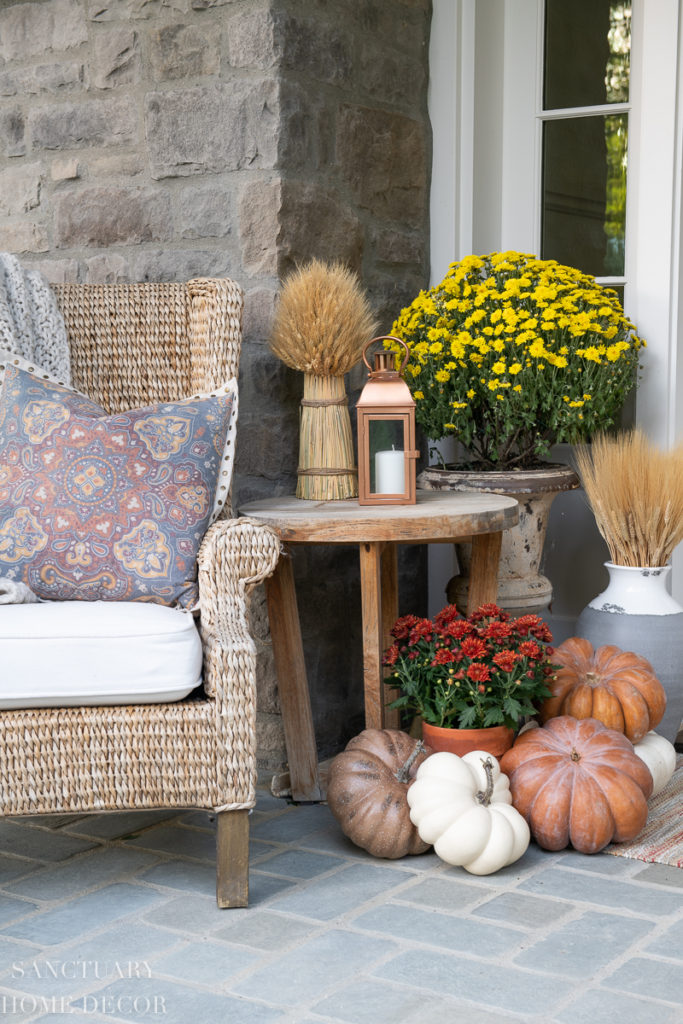 While I like balance and symmetry, I also think it's important to keep the look interesting, so I placed a small round table on one side to add a bit of height and vary the look. This allowed me to add another wheat element and a small copper lantern beside the chair.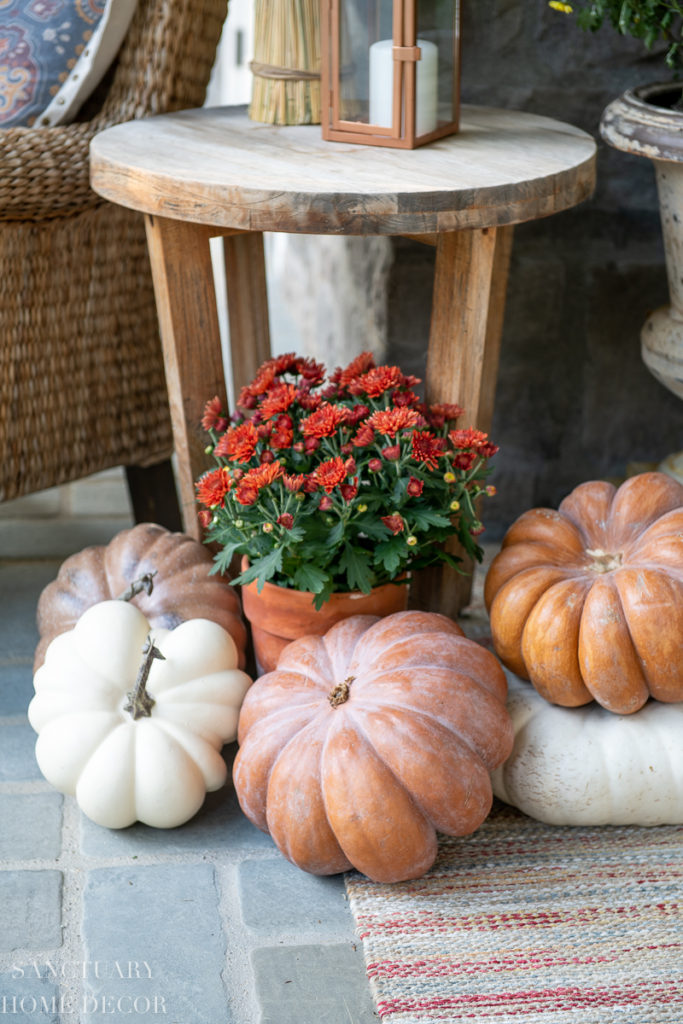 Below the table, I stacked several fresh and faux heirloom pumpkins and included burnt orange mum in an aged clay pot. I also replaced our traditional doormat with a multi-colored runner that spans the length of the doorway.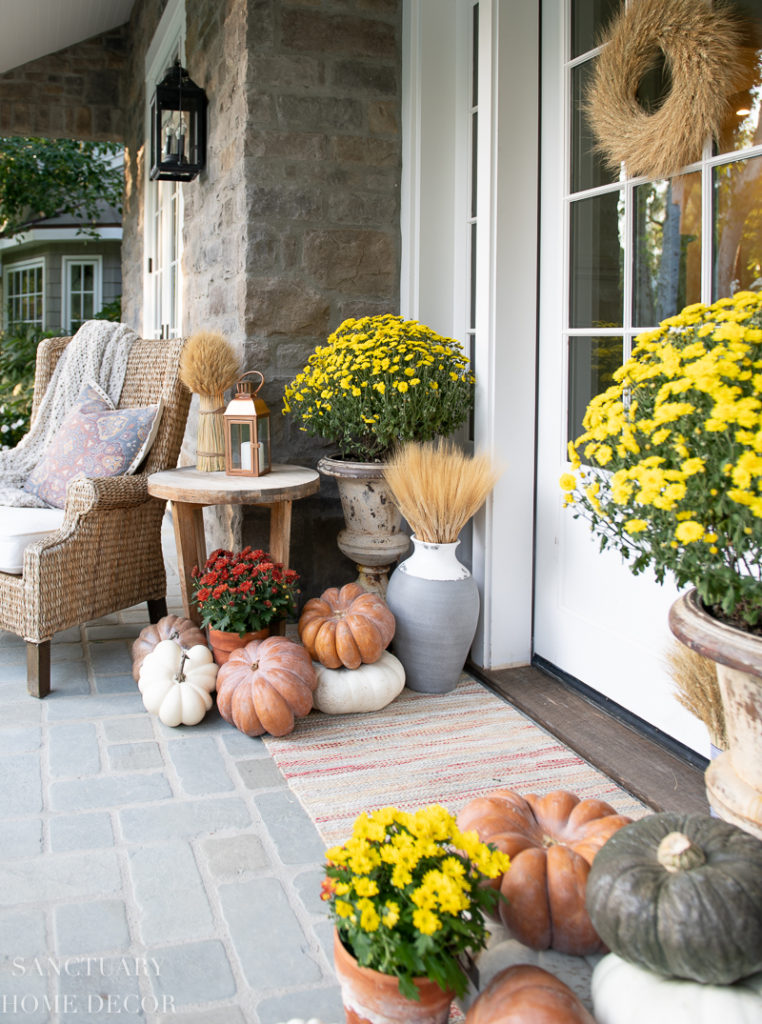 I added a large vase filled with wheat stalks near the door to bring in more of that beautiful fall tone.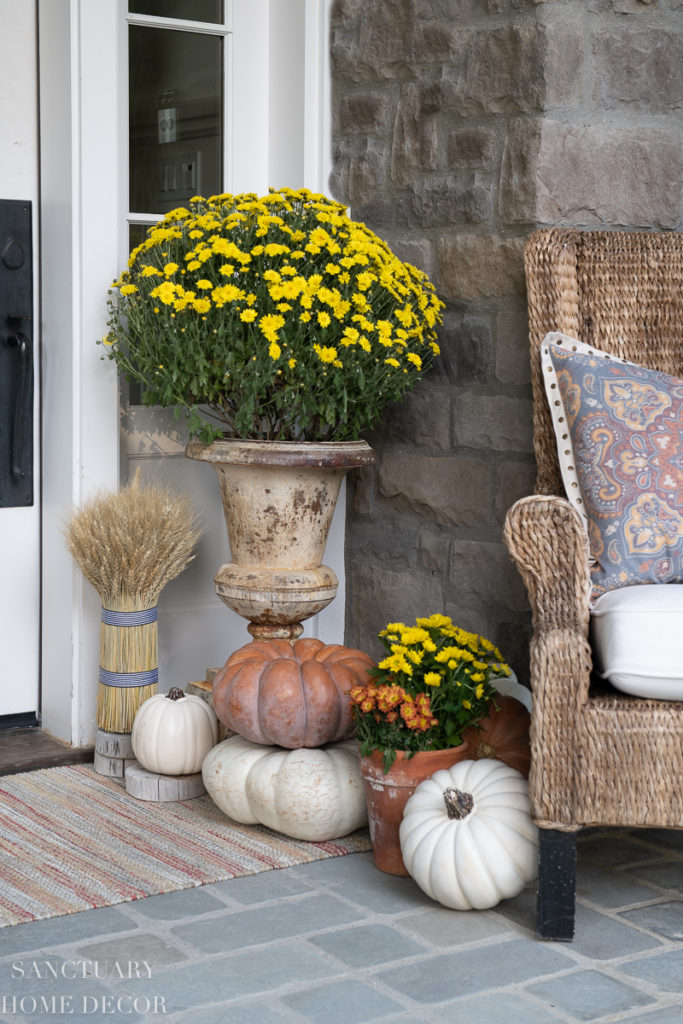 I mimicked the look on the opposite side of the door in a more simple form. Just a few pumpkins, another clay pot filled with mums and a large wheat stalk.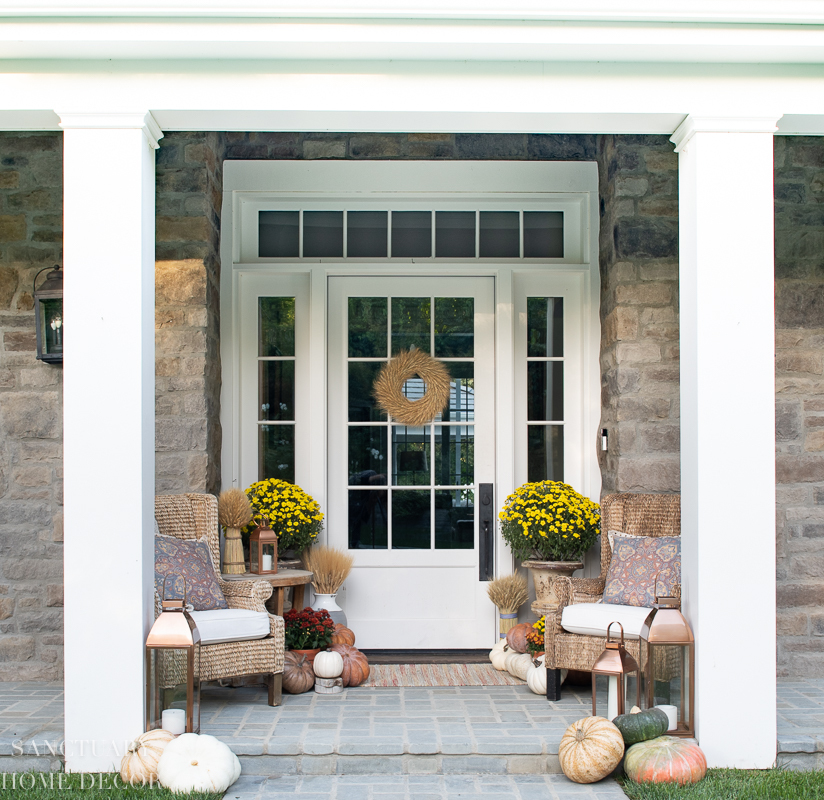 On the step leading up to the porch, I stacked a few additional heirloom pumpkins and placed three oversized copper lanterns beside the posts. I love the way these lanterns add a bright but warm element to the porch and add depth to the overall look.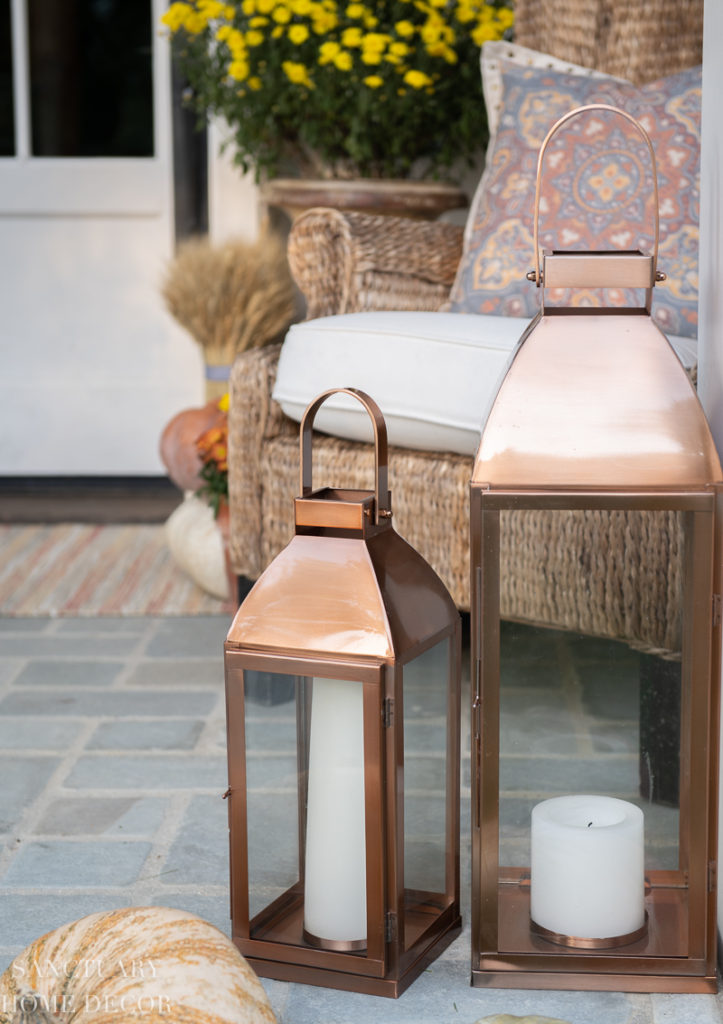 In planning my front porch decorating for fall, I wanted to use colors that I also used inside the house so there was a cohesive look to all of my fall decor. This color palette represents all of the tones I used indoors and is the perfect welcome for the upcoming holidays.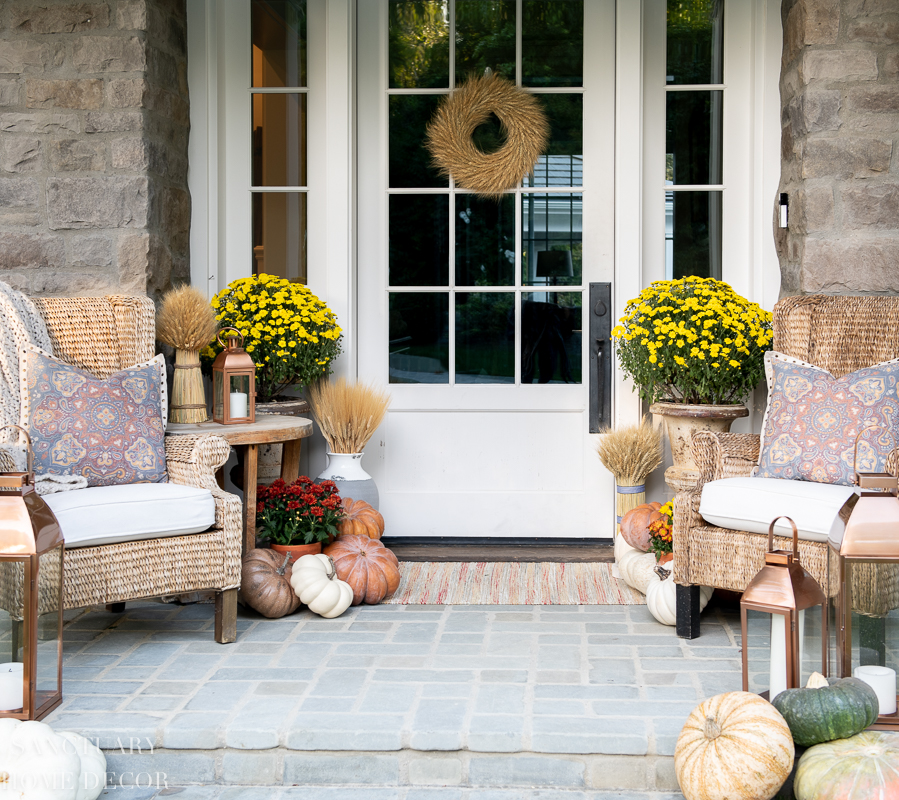 Check back on Monday when I will be joined by some amazing friends for a fall home tour blog hop!




See my home tour from last year