An Easy Sunday Brunch Table Setting
Hi All!  Phew…it's been a busy week around here!  We've had a houseful of family visiting which means non-stop activities, cooking, picnics, horseback rides and swimming in the pond.  It also means I get to have fun setting pretty tables and enjoying the last days of summer with our guests! This week we had a lovely brunch out on the porch, so I wanted to share this easy Sunday brunch table setting with you all.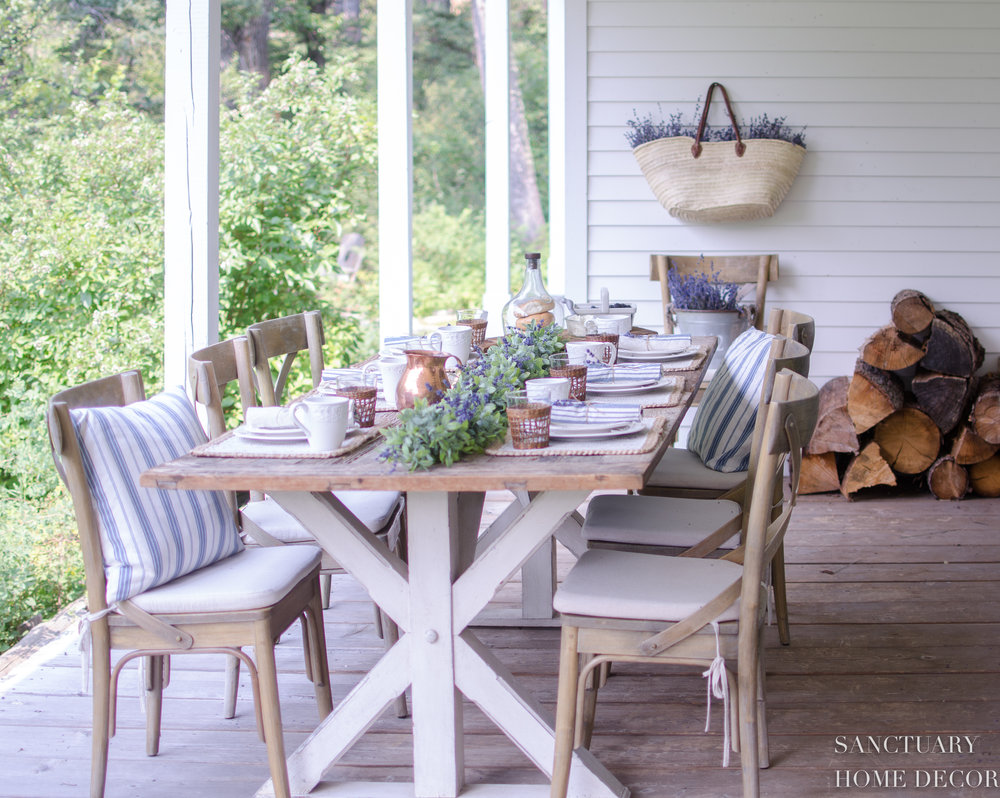 The late mornings are magical at his time of year because it is not too warm yet and we can enjoy the shade of the porch while listening to the nearby creek.  I do't have a lot of time for fussy or complicated tablescapes during the busy summer days, so EASY is key for me.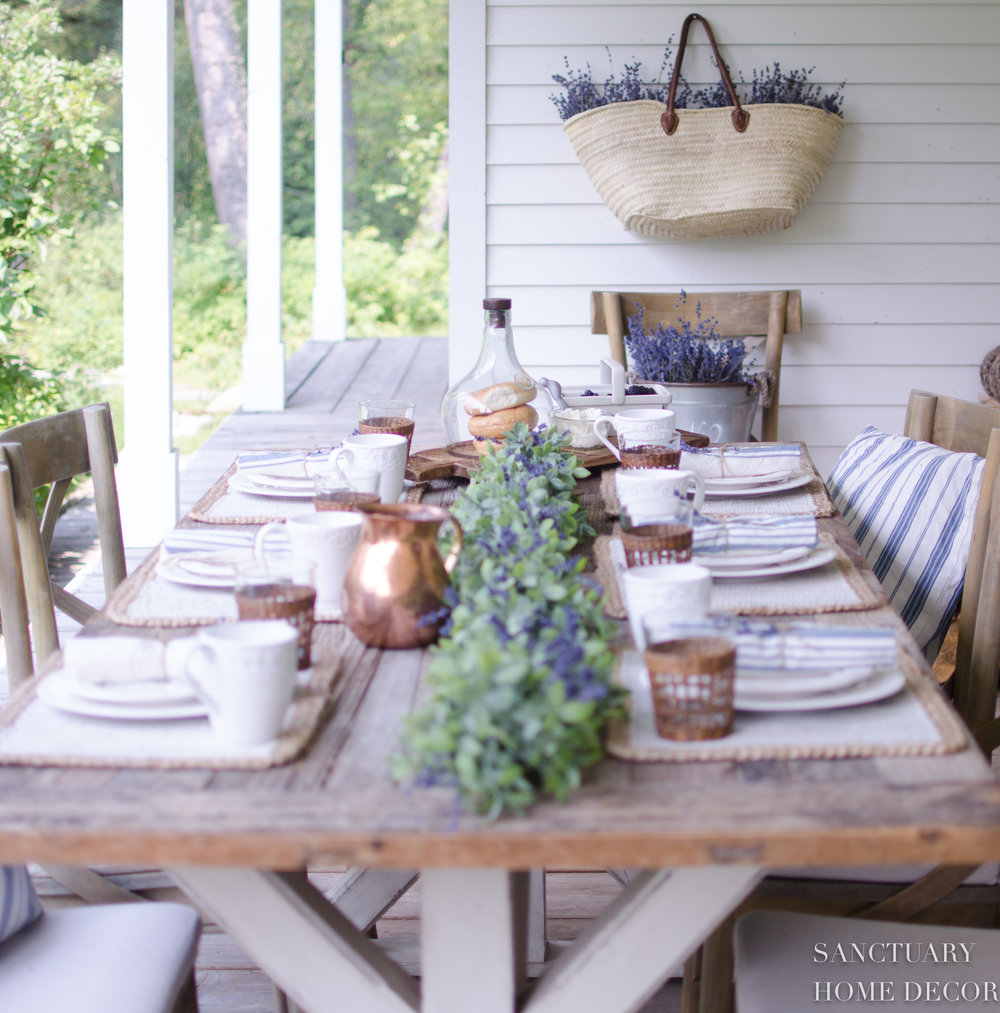 I haven't had a moment to pick up many fresh flowers this year and have been foraging in the nearby meadows and woods to create centerpieces for our tables. (YOU CAN READ ABOUT MY WILDFLOWER CENTERPIECES HERE) On this day, I didn't even have time to go hunting for flowers, so I grabbed a faux garland that had been sitting in  basket in the house and laid it down the center of the table.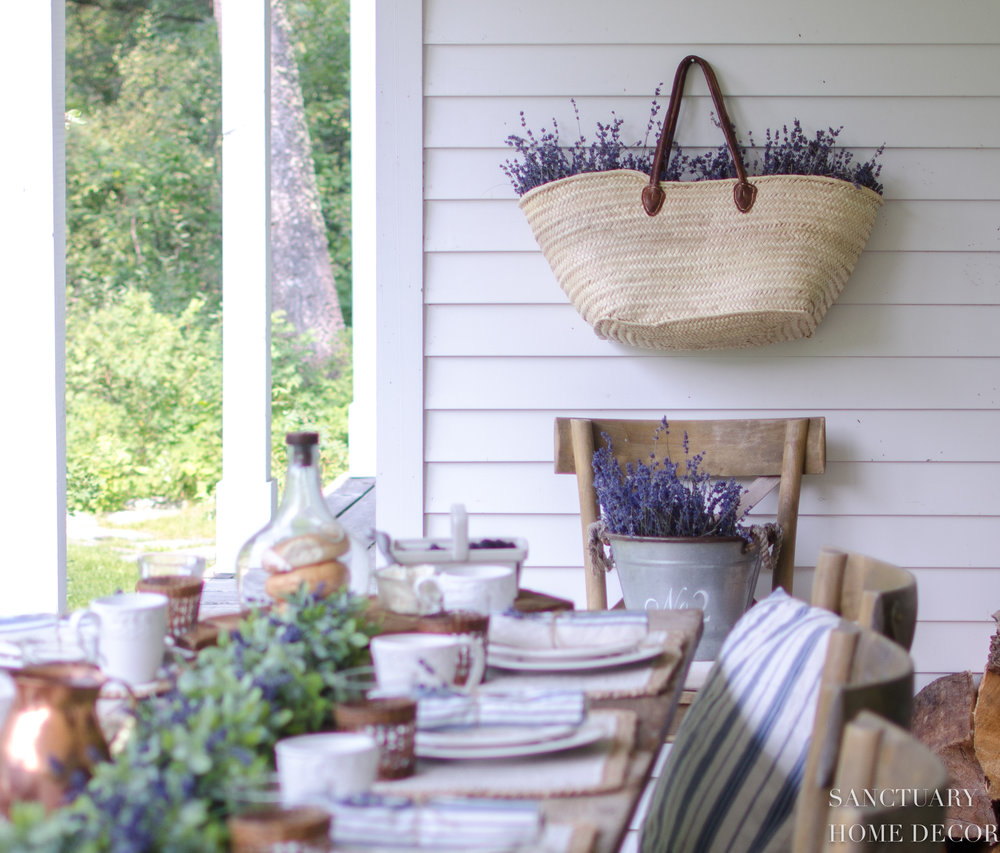 I also had baskets of lavender I had picked from my neighbors garden last week, so I stuck a few sprigs in the garland and voilá…instant centerpiece!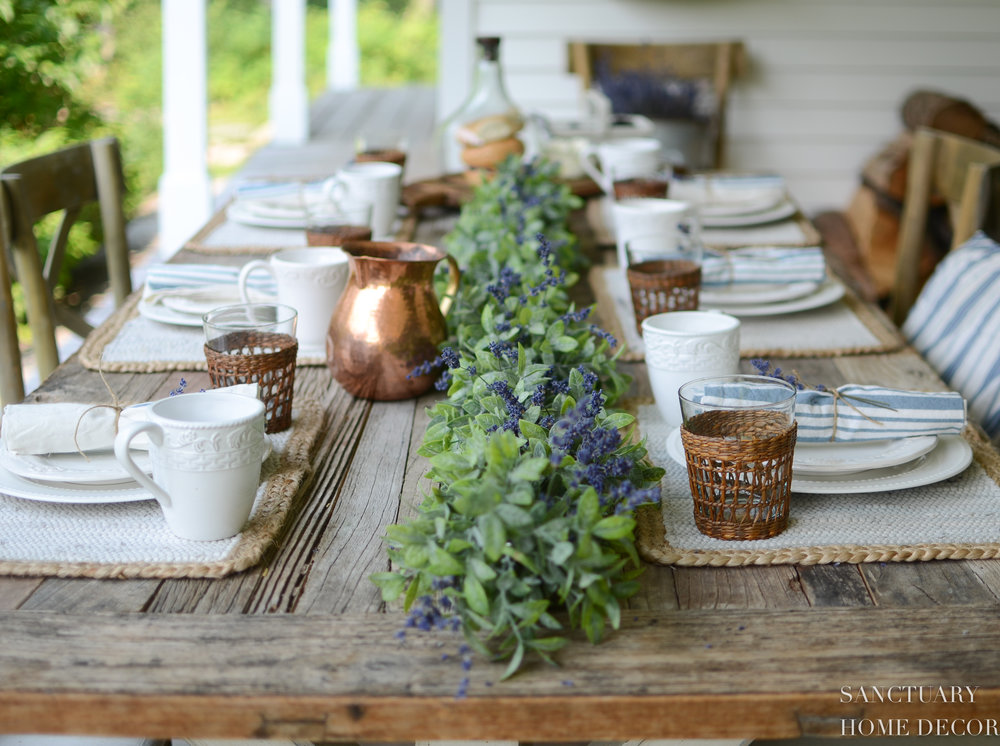 For the place settings, I used Chindi rag woven placemats I found at HomeGoods a few months back.  I love how natural they look in an outdoor setting.  These have been my go to place mats these summer.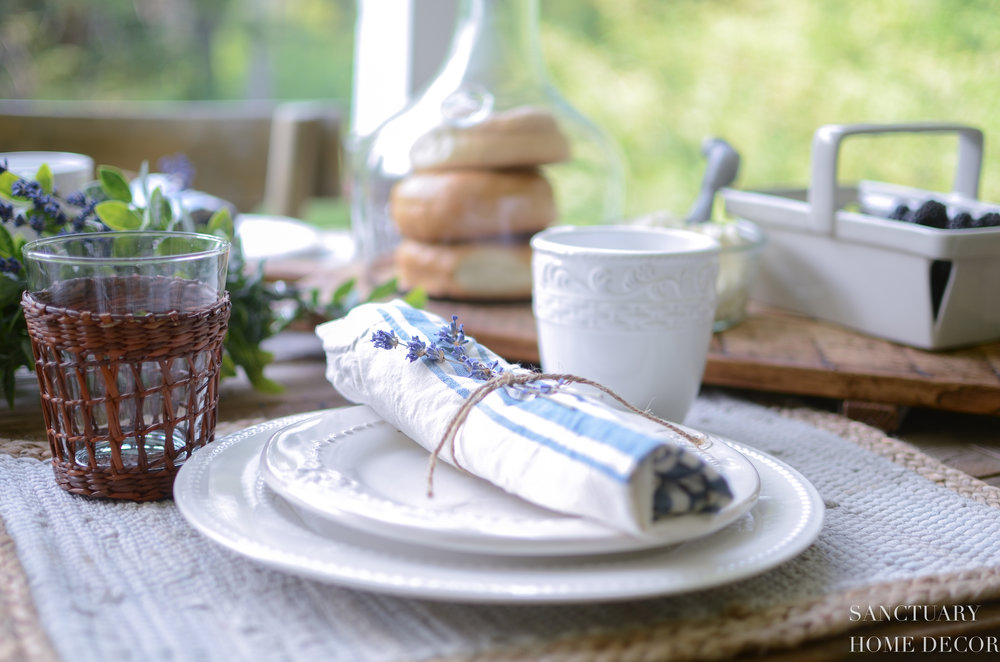 Since I only have white dishes, I only had to choose between square and round.  It makes it super simple to mix and match, when all of your dishes are white.  I chose a large plate with a dot edge and a smaller plate with a more decorative edge for this setting. You can read more about  MY WHITE DISHES HERE.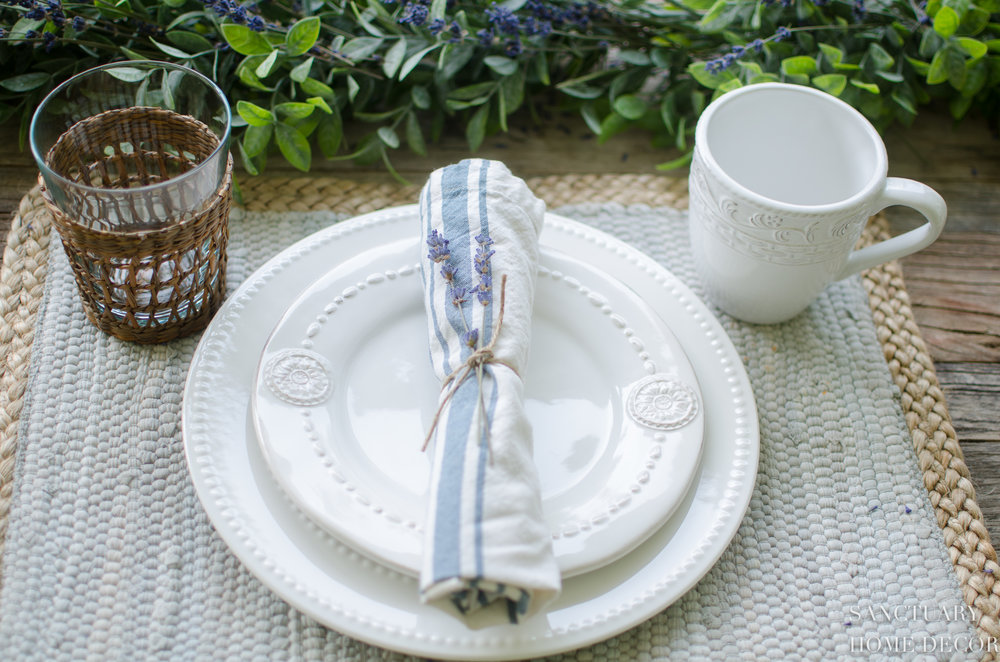 I recently got these great striped napkins and thought they would be a nice casual look on the table.  I decided to wrap the silverware in the napkins and tie it with a small piece of twine.  Then  I tucked a couple sprigs of lavender into the twine to create a cohesive look with my center garland.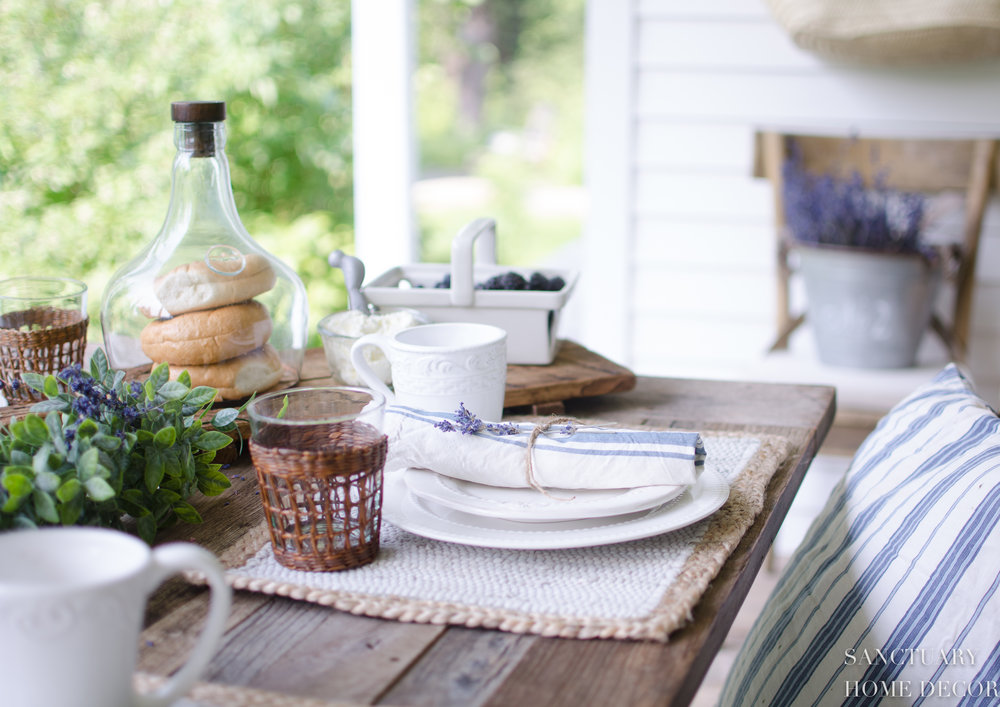 I think my favorite thing about this table is these glasses with the willow sleeve.
Aren't they just adorable!  They give the table such a warm look and I think they will transition to my fall decor perfectly!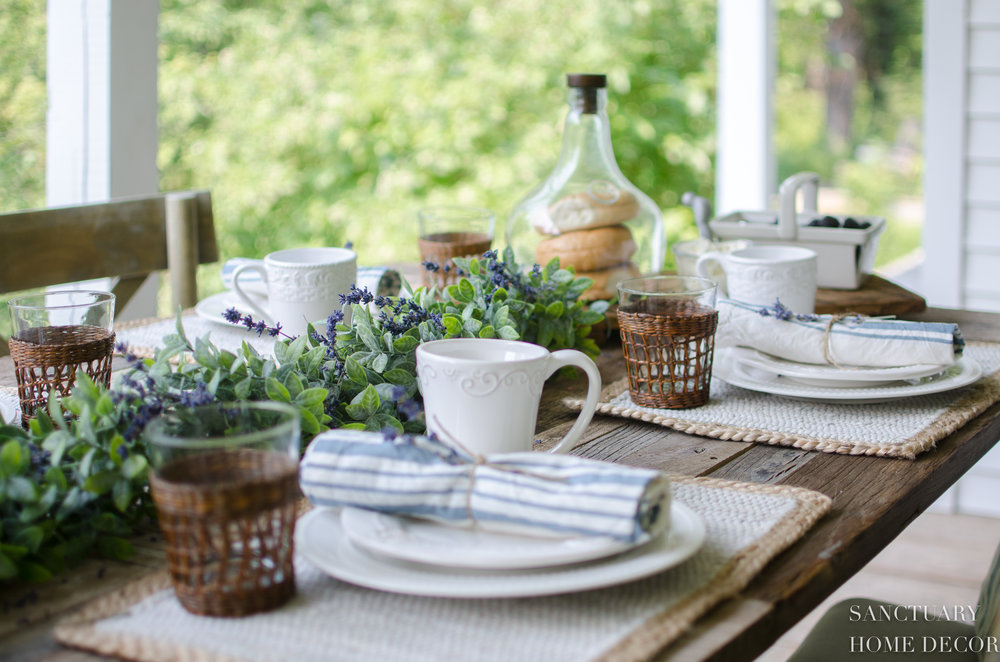 I'm also kind of in love with this great wood board and this great looking demijohn cloche.  I find myself using it for cheese boards as well as pastries and bagels.  The little ceramic berry basket is also a recent purchase and a new favorite.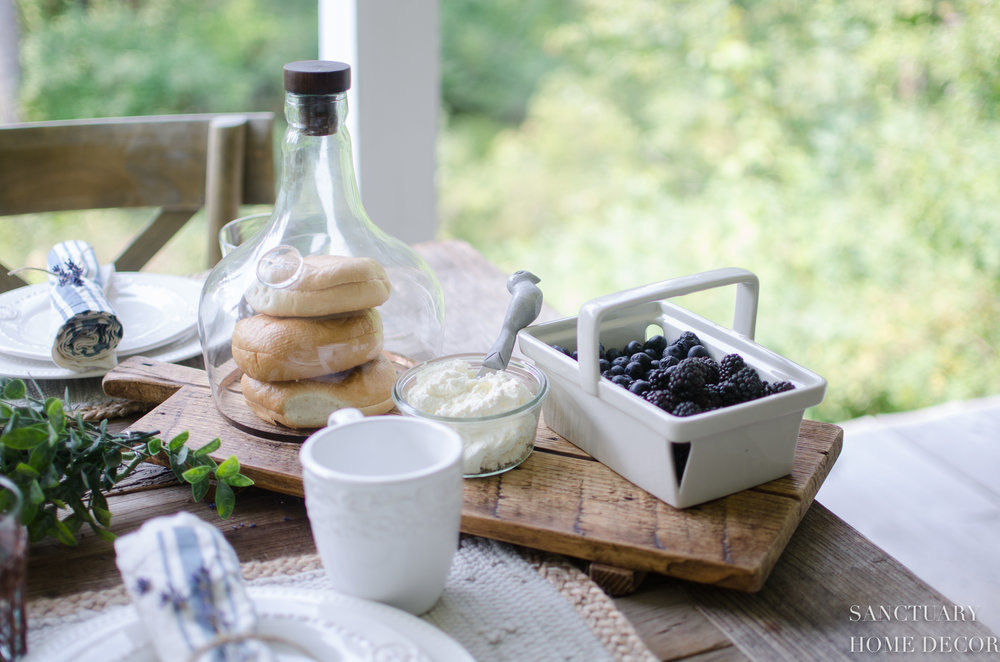 I added a touch of vintage copper to the table with this water pitcher.  It picks up the color of the glasses and adds another warm touch, don't you think?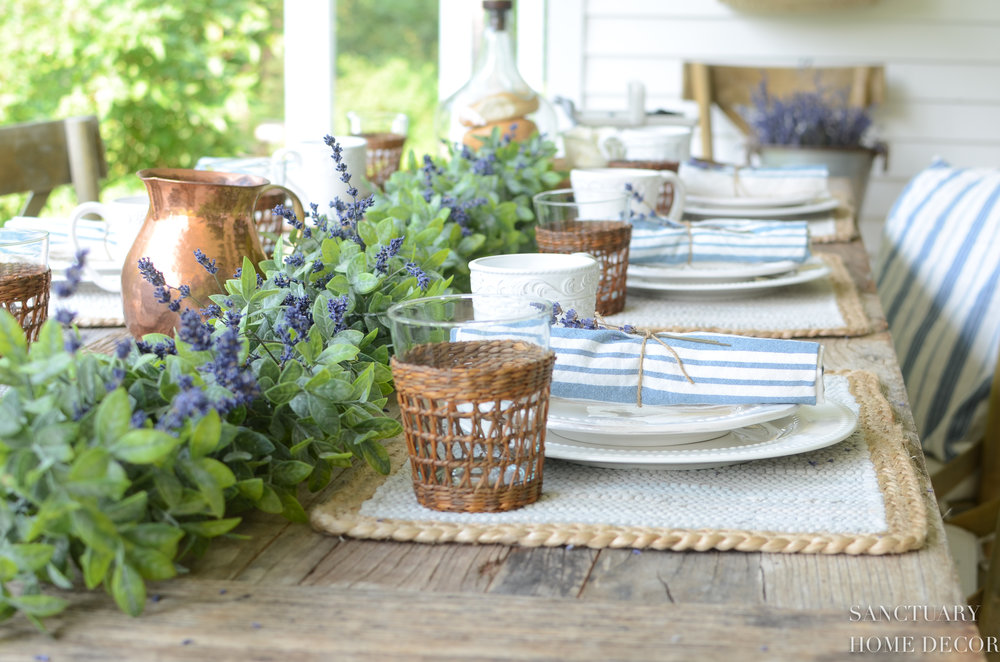 Overall this was a super simple table setting for a late summer brunch.  I used some new table top favorites which was fun and was able to also incorporate some of my go to pieces that work every time.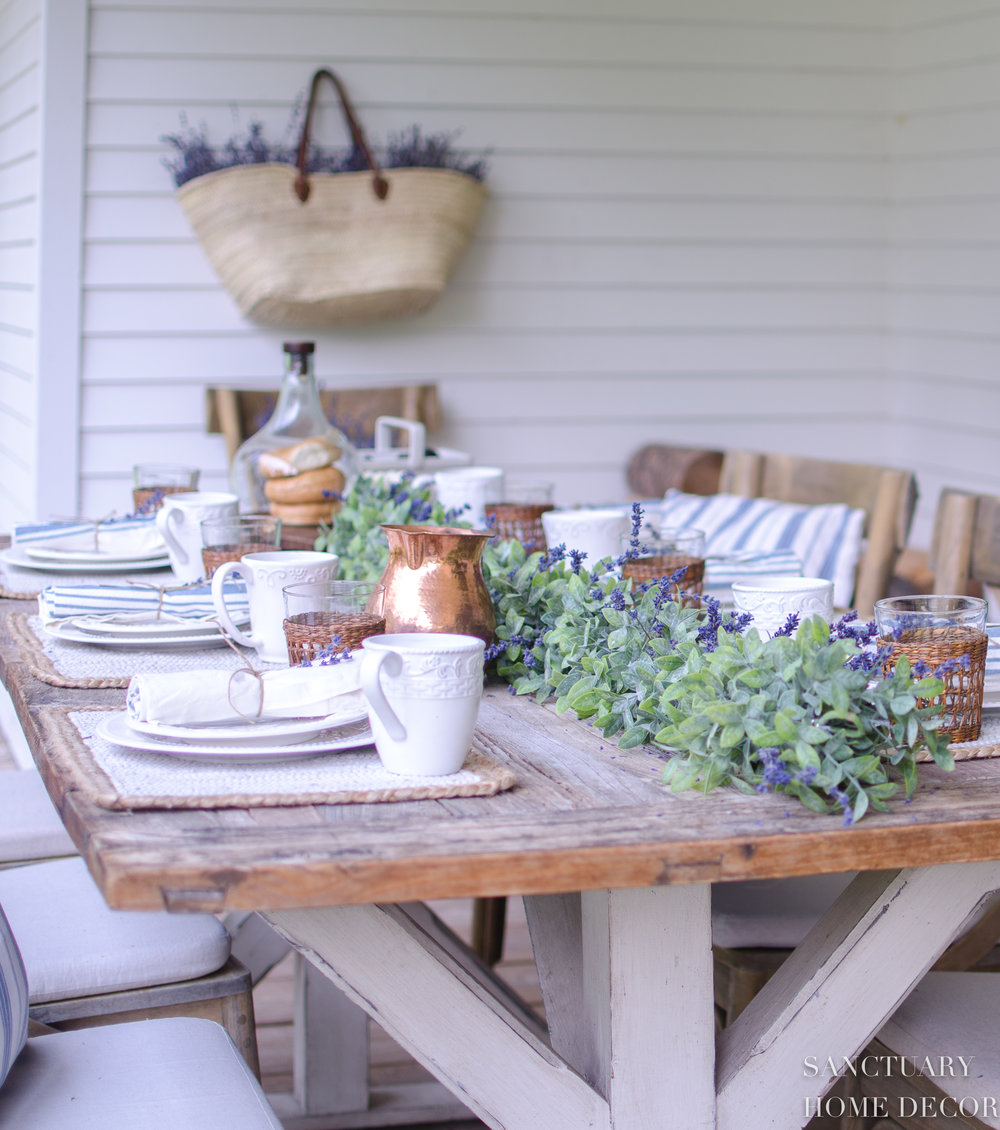 I hope this inspires you to enjoy a late morning brunch outdoors.  I know some of you are experiencing tremendous heat still, so perhaps a late evening supper.  Either way, summer is quickly coming to an end, so get outdoors and enjoy as much as possible.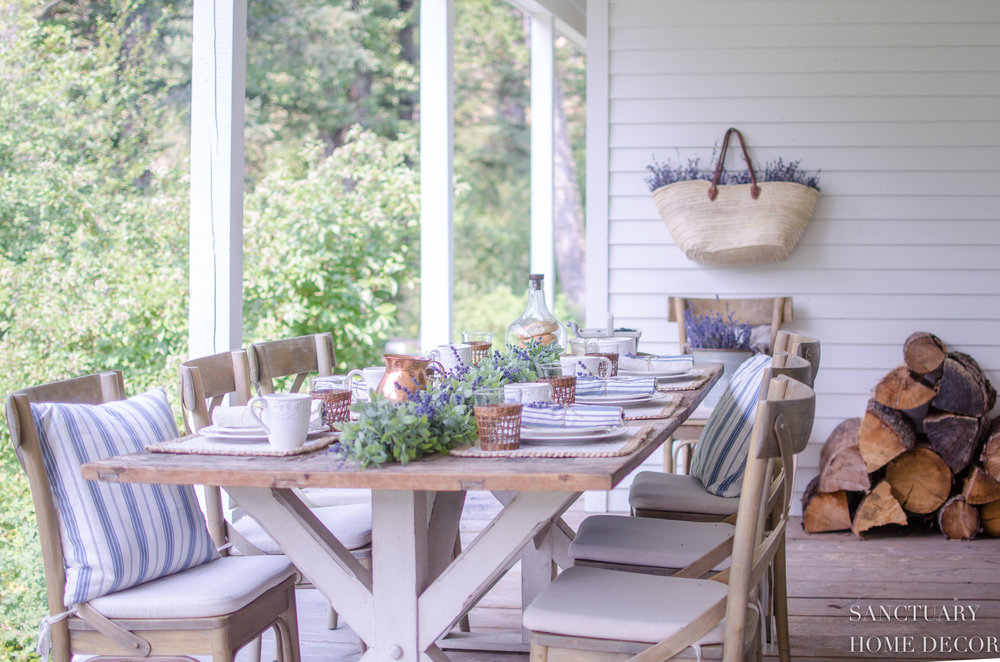 Have a great week friends!