How to Choose a Faucet for Your Kitchen
Hello my home design loving friends! I hope all is well in your world! For the past couple of weeks, I've been doing a ton of research for two projects we have in the works.  One is a small cottage/cabin we are building at our ranch in Montana and the other is a large spec house we are just about to break ground on in Los Angeles. As you can imagine there are a TON of decisions to be made on both projects, including choosing faucets for the kitchens.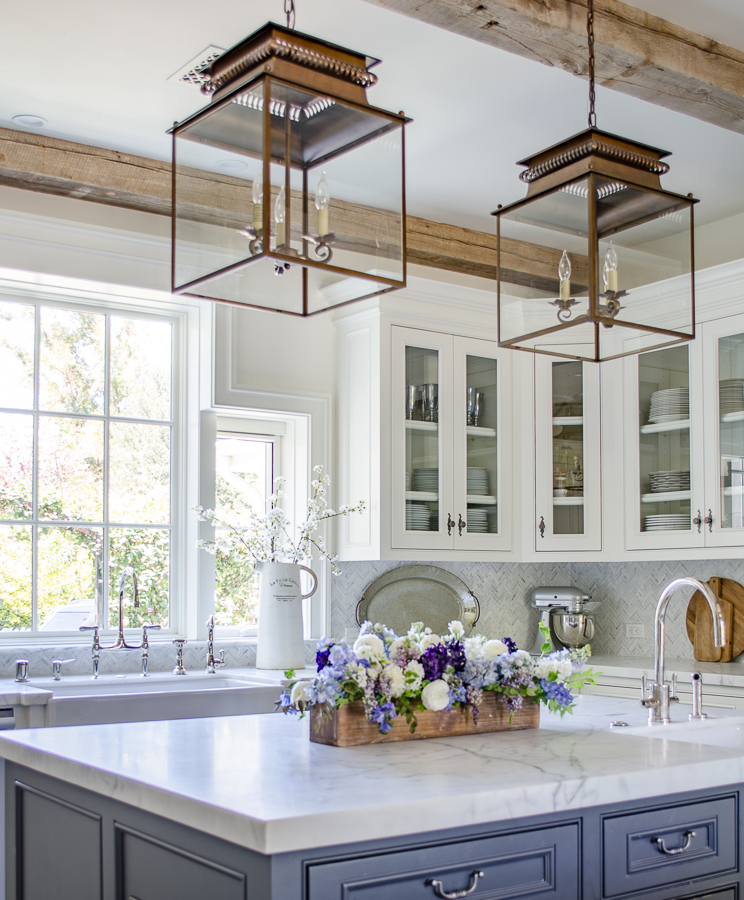 The small project is a classic cottage with a small kitchen and one bathroom. I have already made most of the decisions for that one. Luckily the big project is in the beginning design stages, so I am gathering inspiration and ideas for the style of faucets we will use in the kitchen and bathrooms. (Luckily I'm doing this project with an amazing friend who is also a phenomenal designer, Tracey from www.tallisondesign.com.) We are building a modern farmhouse with some rustic accents, so the plumbing plays an important role in getting the style right.
Since I was gathering all of this inspiration, I thought I would put my favorites together for you guys in one post, and save you the research!  If you're shopping for farm style kitchen faucets, here are a few great choices from classic to modern, in every price range.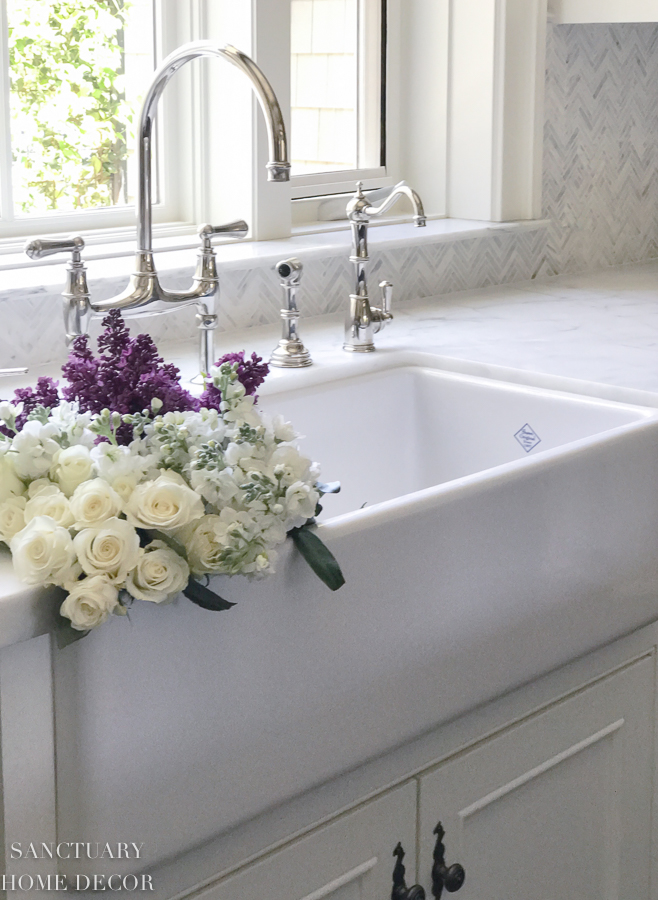 WIDE SPREAD BRIDGE STYLE
With he "bridge" between the two handles this kitchen faucet has that classic look that I love.  There are several different styles and options with this look, from a gooseneck spout, to the more traditional extended spout. I have two sinks in my kitchen, one larger and a smaller one in the island. I mixed both style spouts in the same kitchen and love the way it looks.  I also added a side sprayer and a smaller faucet for filtered drinking water at our larger sink.
This style fixture is the epitome of classic farmhouse.

                
                


                    
                    
                


            
Just so you know: The above are affiliate links and while I receive a very small commission from any of your purchases, you do not pay a penny more. I so appreciate your support!
I am sharing mostly chrome and polished nickel finishes on these faucets, but they are available in a variety of colors and finishes.
SINGLE HANDLE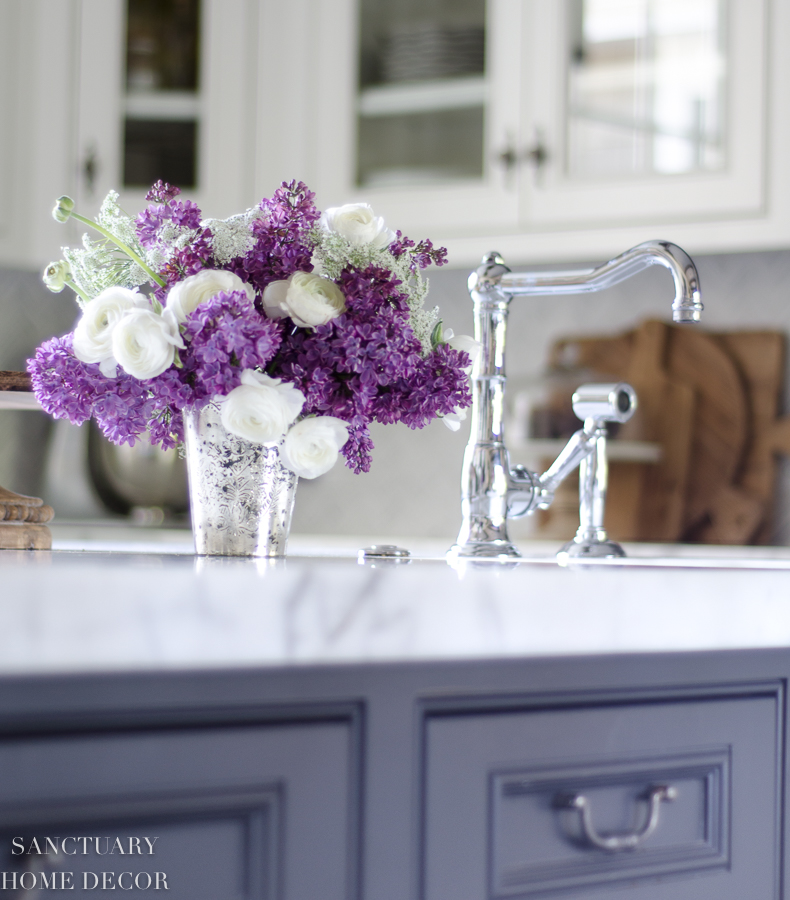 The other style faucet I use often is a single handle or single hole faucet. You can still get the gooseneck or classic spout with this style. They often come with a pullout or side sprayer option, which can look great and is super functional.
These are great for smaller sinks, bars or on a kitchen island.
A funny story…the original fixture that was installed when we bought this house was supposed to go in my laundry room (you can see it in the picture above). It took me three years to have a plumber come out and finally switch the two faucets. Yea…don't ask.

                
                


                    
                    
                


            
WALL MOUNT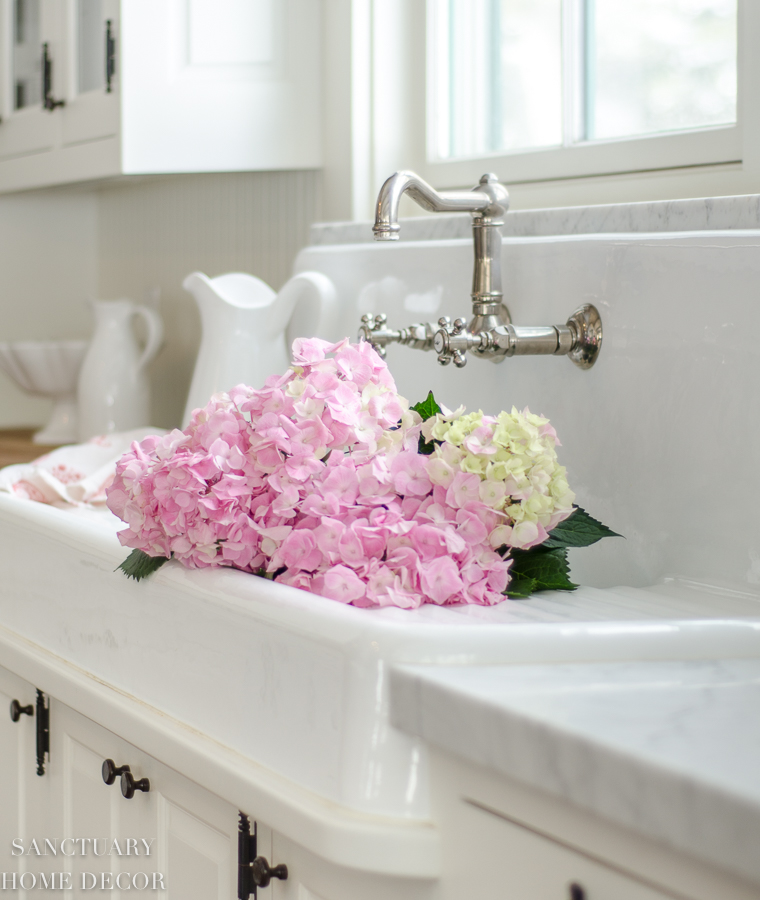 At our ranch in Montana, we have a vintage style farmhouse sink that required a wall mounted faucet. I chose this classic cross handle style to keep the vintage feel. There are so many great wall mounted faucets available that have a farm style look, I had a hard time narrowing down the options. When choosing this type of faucet, remember to consider how far the spout extends out from the wall and if that distance works well with your sink.
 Nothing worse than a spout that is  too short or too long.

                
                


                    
                    
                


            
POT FILLERS
I have never had a pot filler in my kitchen, but I was at my friends house the other night and she has one and I have to admit I was a bit jealous. Having a water source at your stove is pretty nifty and makes cooking just a bit easier. If you are considering a pot filler, there are some beautiful options available. I've linked a few of my favorites below.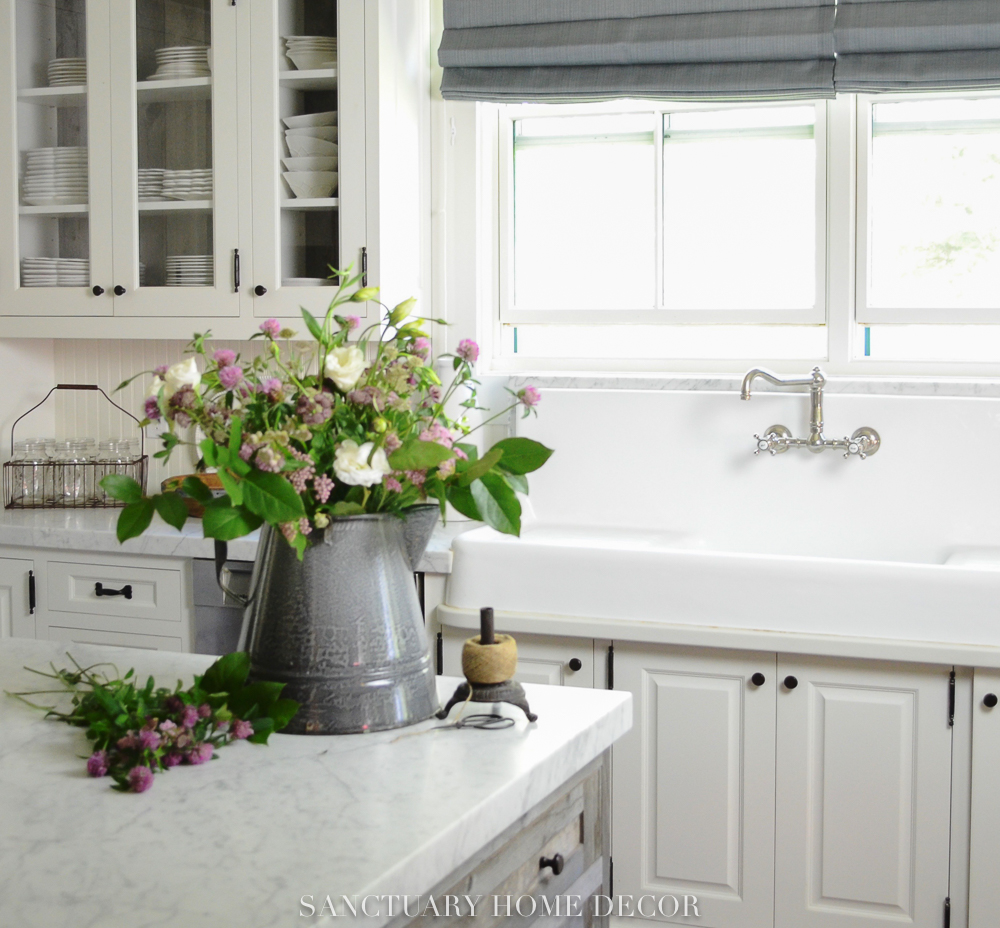 So that's what I've got for you as far as farm style kitchen faucets. I'll be moving on to bathrooms next, so stay tuned for that! I hope you all have a great day!

PS: If you are interested in any of the other items you see in my kitchens, just click the SHOP link.