Christmas Decorating with Blush, Rose Gold and Copper
Hi My friends! Are you ready for some Christmas decorating inspiration!? I have shared my transition from fall to winter decor and the sprinkles of Christmas in my kitchen and breakfast nook, and today I'm excited to share my decorated tree in the living room! This year I went in a completely different direction using a soft blush, rose gold and copper color palette and I love how soft and beautiful it looks in my living room!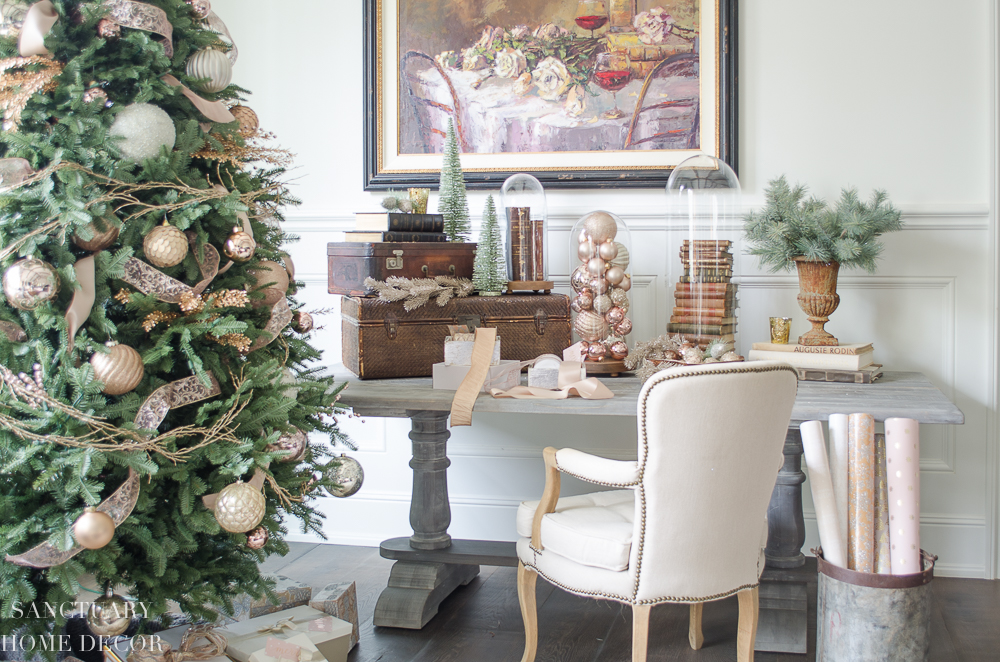 If you have been reading my blog for awhile, you know I LOVE copper accents in my home, so I decided to incorporate some copper tones in my Christmas decorating as well.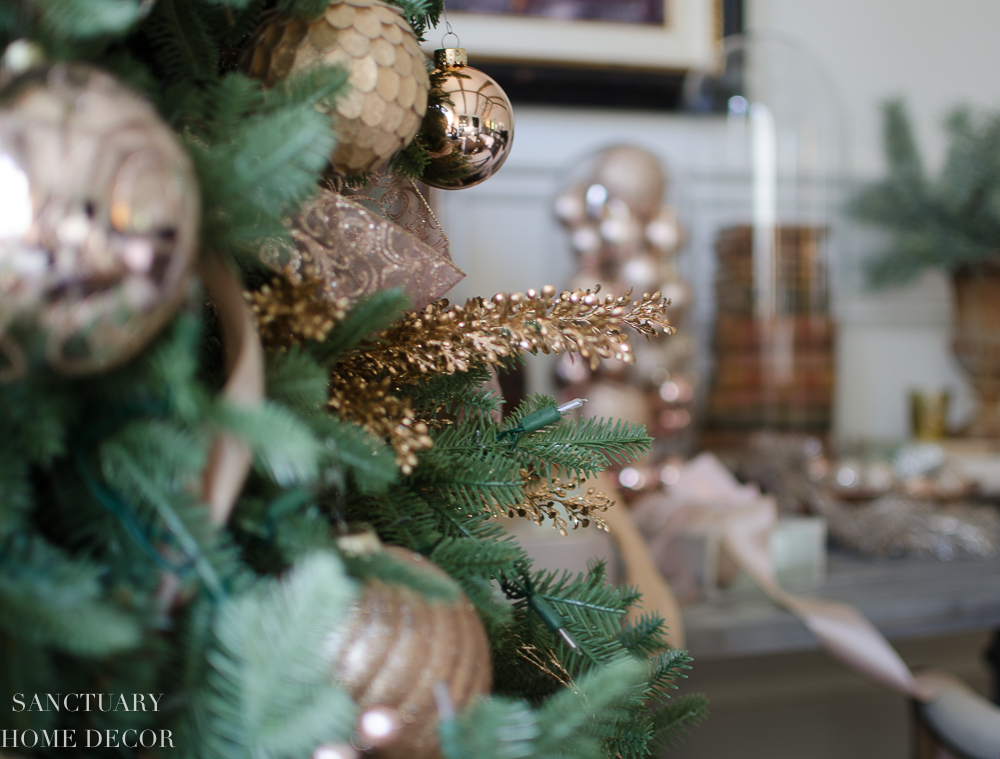 This is the second year I have had an artificial tree and I have to say, I really do love it! This is a Balsam Hill Flip Tree and it could not be easier to store and put up. It is about as realistic looking as I've ever seen and was well worth the investment!
I love the contrast of the copper and rose gold tones against the green tree.Because I went in a new color direction this year, I did invest in some new ornaments. I bought some large non-breakable ornaments and some smaller glass ornaments in all of the colors I wanted to decorate with this season.The soft blush color mixed with copper and gold were calling my name this year.
I also tucked some copper toned branches into the tree and used some soft gold glittered branches as garland.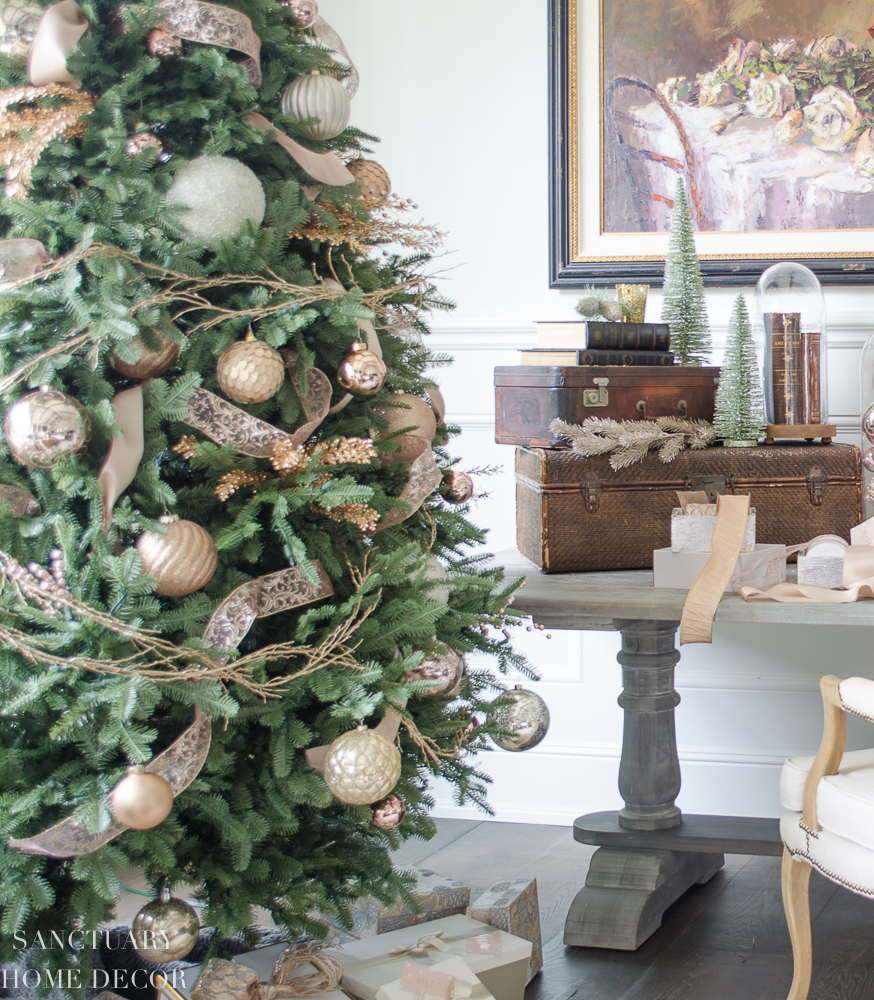 The addition of wired ribbon in a soft blush tone completed my Christmas tree look for this year.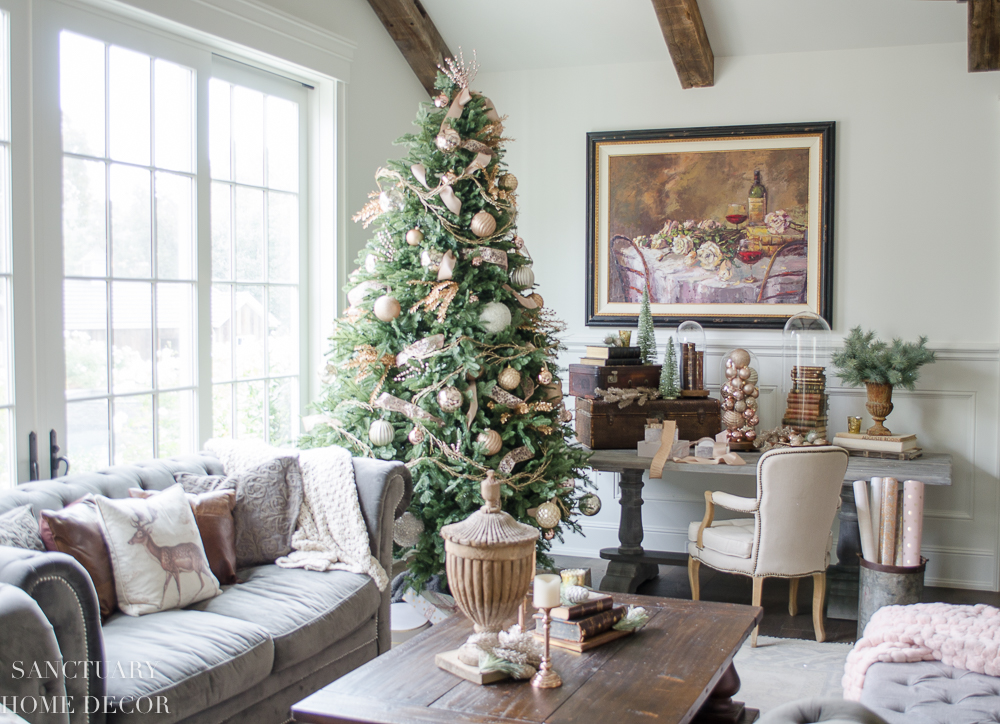 To bring everything together, I incorporated some blush and copper tones into my existing living room decor. I did move my couches around to accommodate the large tree and that left my favorite table open to use as a wrapping desk throughout the holidays.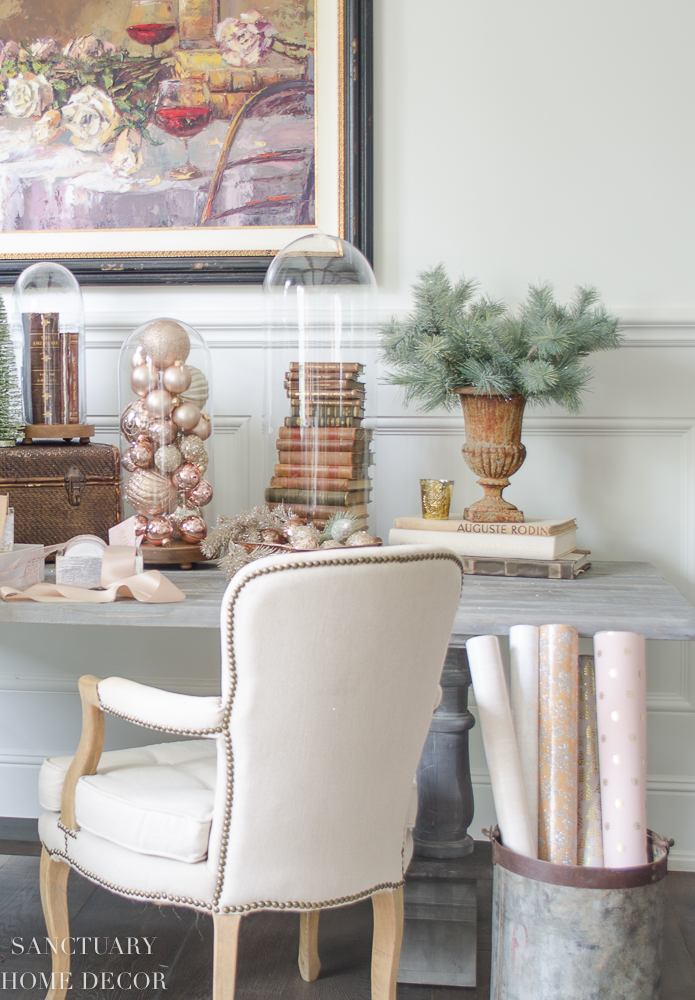 I filled a large cloche with rose gold ornaments and placed it next to my other cloches with stacks of books in copper tones. I also added some soft greens to the desk with a couple of bottle brush trees on top of my suitcases and an antique urn filled with faux greenery.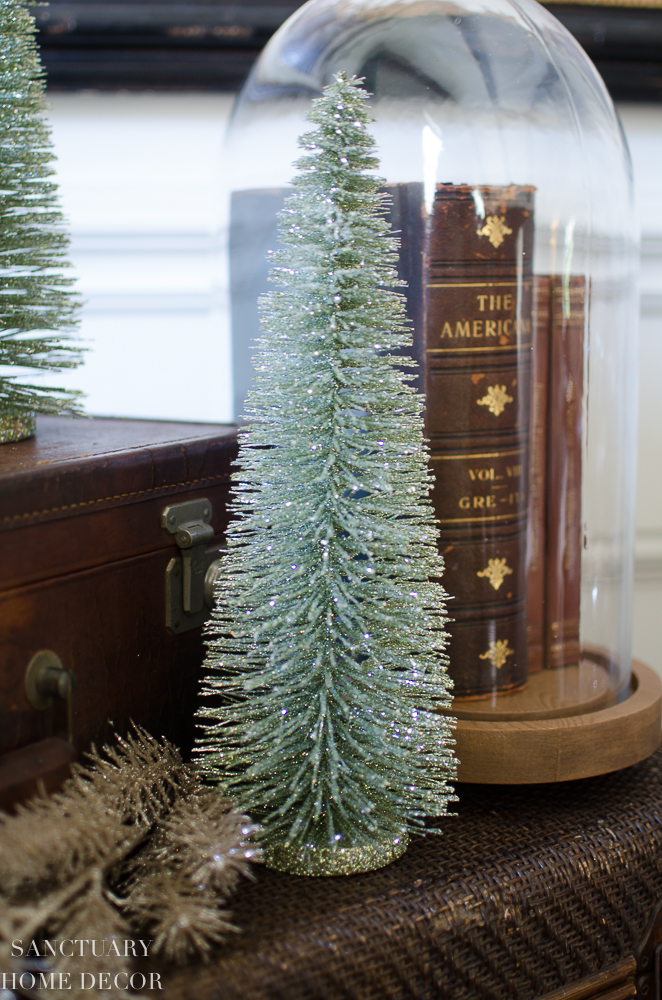 I also used a hammered copper bowl to hold some left over sequined ornaments.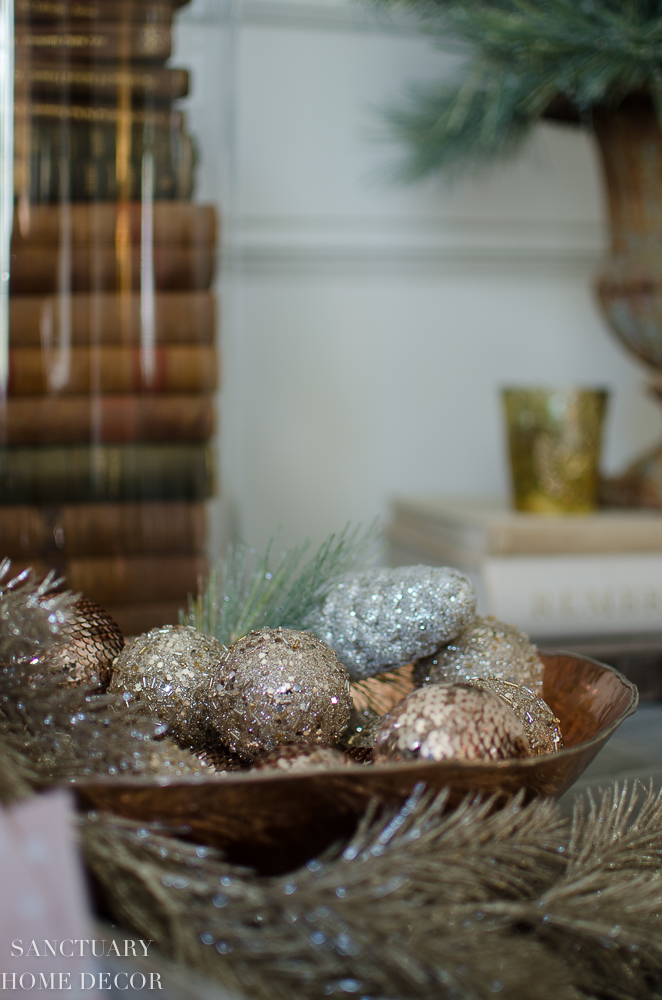 This is a new color scheme in my home and it turns out the very soft blush tones work quite well! It opens up some new possibilities for me in terms of seasonal decor. Yay!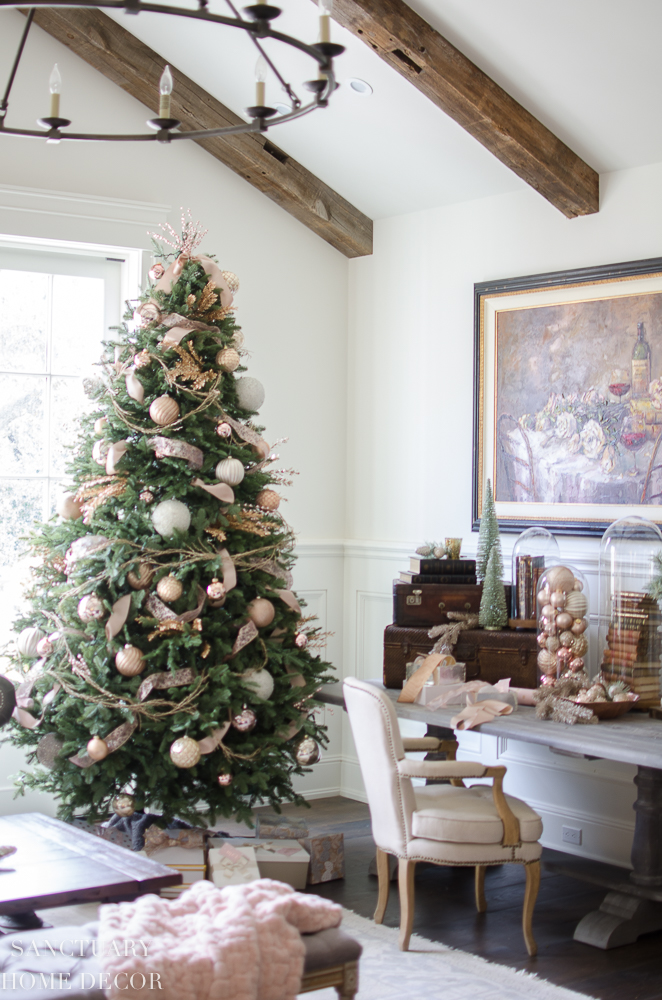 I found some pretty soft pink and copper wrapping paper and tags that coordinated perfectly with my color scheme. I do love my color coordinated Christmas decor!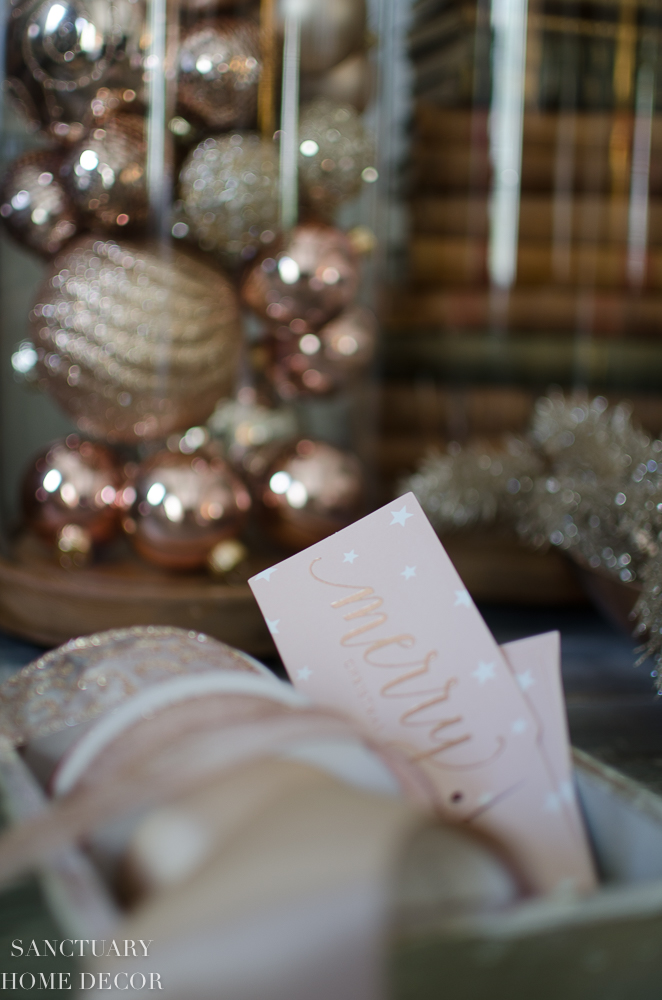 On the other side of the room, I added some platinum, tinsel garland to my credenza with a few blush and copper bottle brush trees mixed in.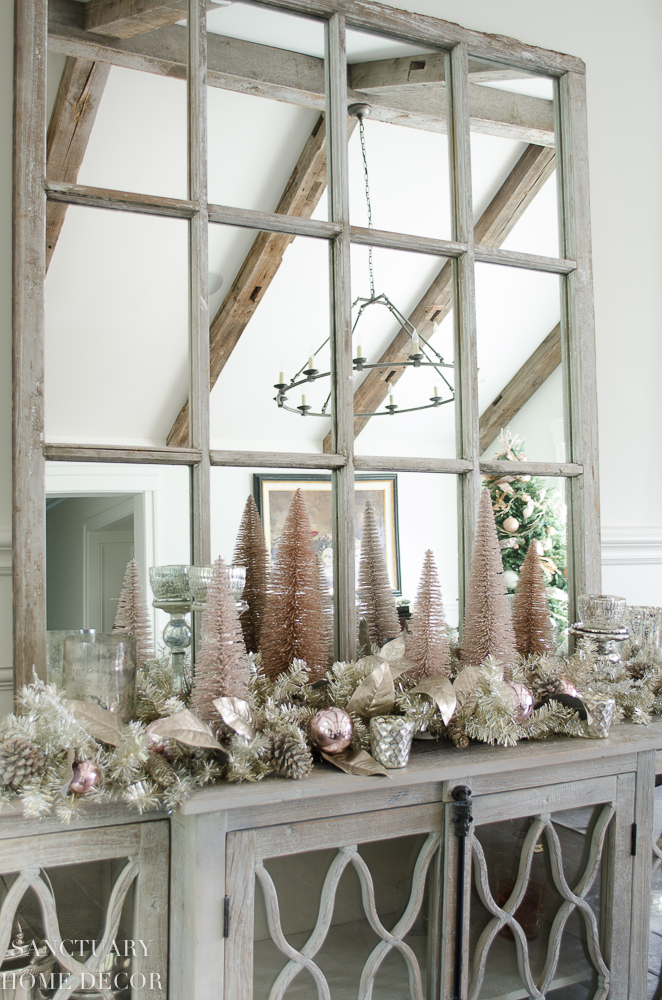 Some mercury glass votive holders added a warm glow in the evening light.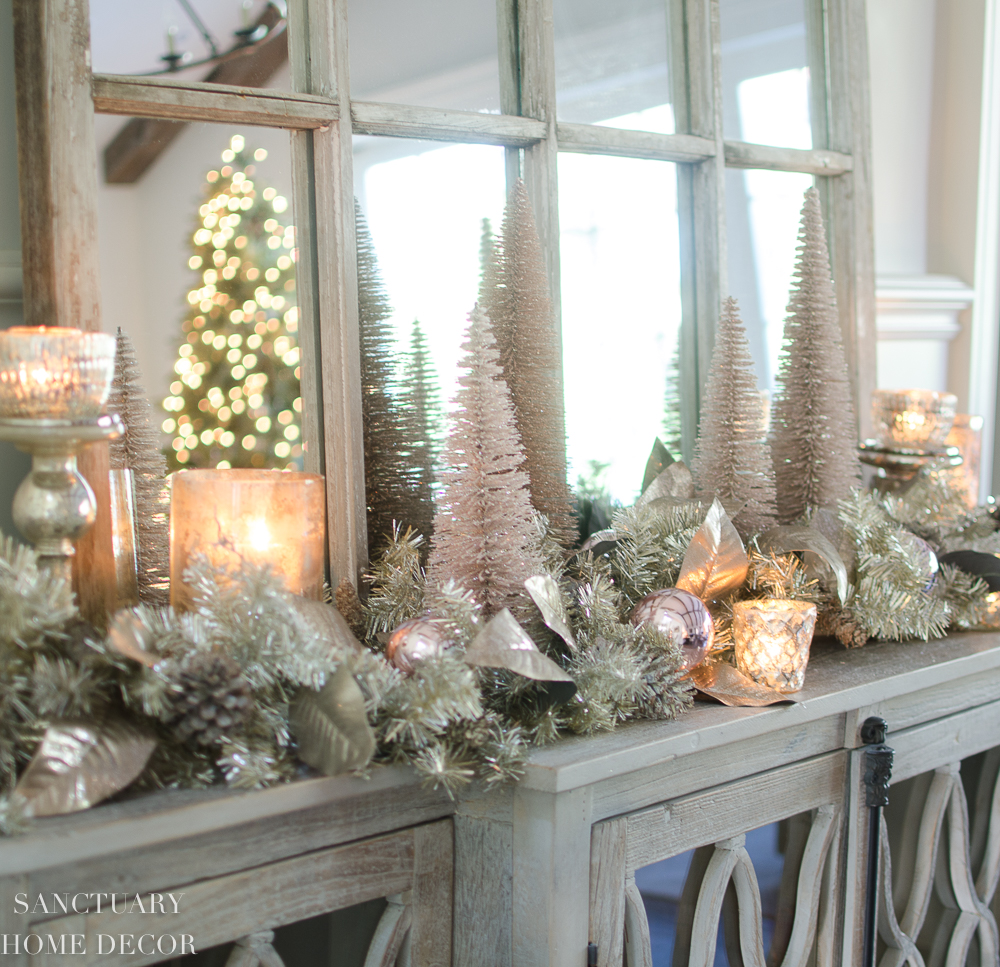 With a few sprinkles of festive decor added to my living room and a tree dressed in blush, rose gold and copper my Christmas decorating has officially begun. I will be sharing the rest of my holiday decor in the coming weeks, along with some fun projects and surprises to make this Christmas season extra special!