Best Ever Cherry Cobbler!
I'm so excited to share this delicious cherry cobbler recipe with you today! This is by far the easiest cobbler I have ever made and it is always a hit with our friends and family! There are only a few ingredients and the addition of fresh cherries from my neighbor's trees made this particular cobbler extra special. Served with a side of ice cream or fresh whipped cream and I would venture to say this is the best cherry cobbler EVER!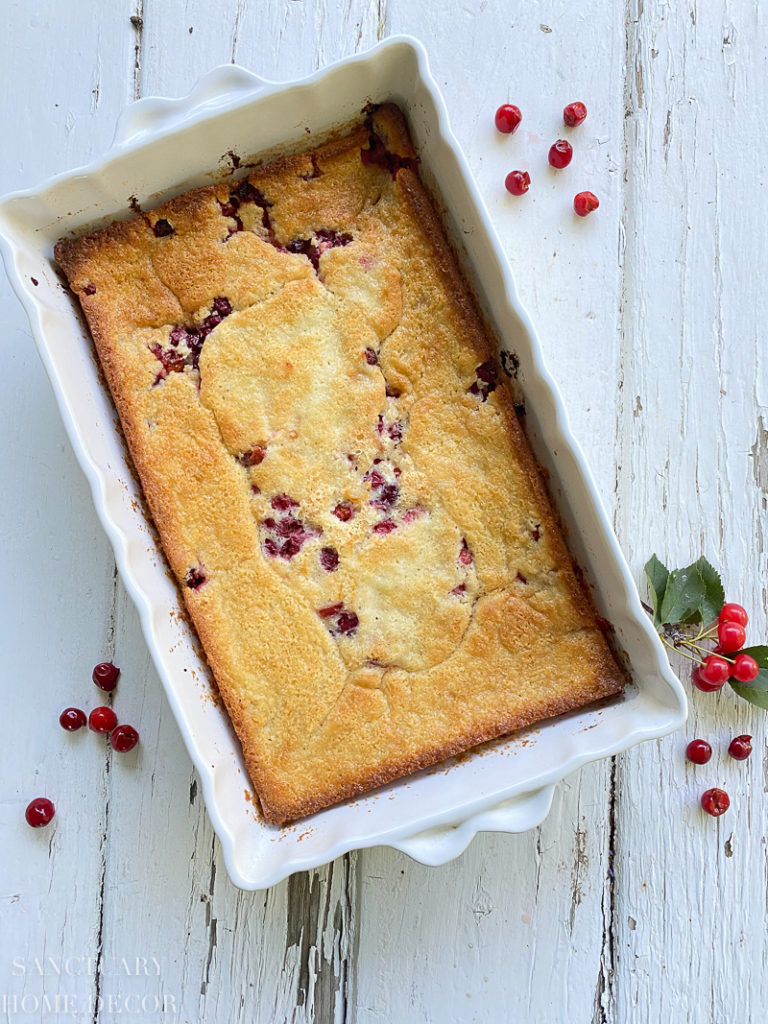 Let me start by telling you, that we have amazing neighbors, just down the road, who grow everything from lavender to cherries to kale and tomatoes on their ranch.
Last year they told us to come down and pick as many cherries as we could carry from their dozen or more Montmorency sour cherry trees. I had never been cherry picking before and I absolutely LOVED it. So this year, when those cherries were ripe, and we were invited to fill our buckets, we couldn't get there fast enough!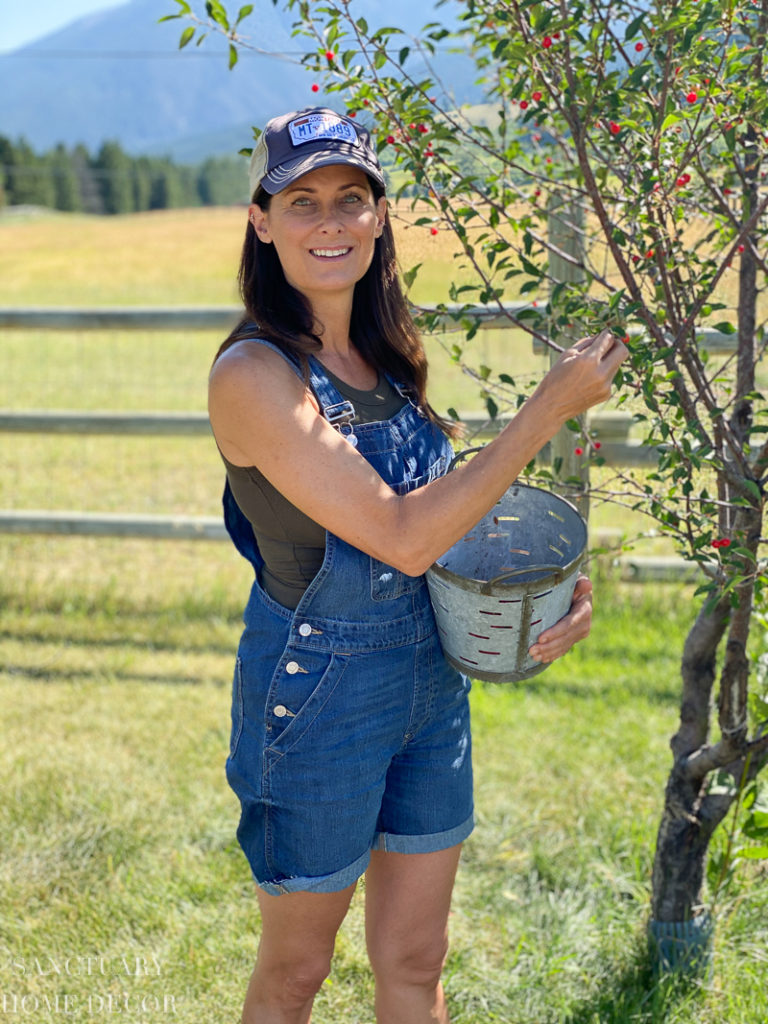 My mom and I went down one morning and left with sticky hands and arms and a bucket full of beautiful ripe cherries!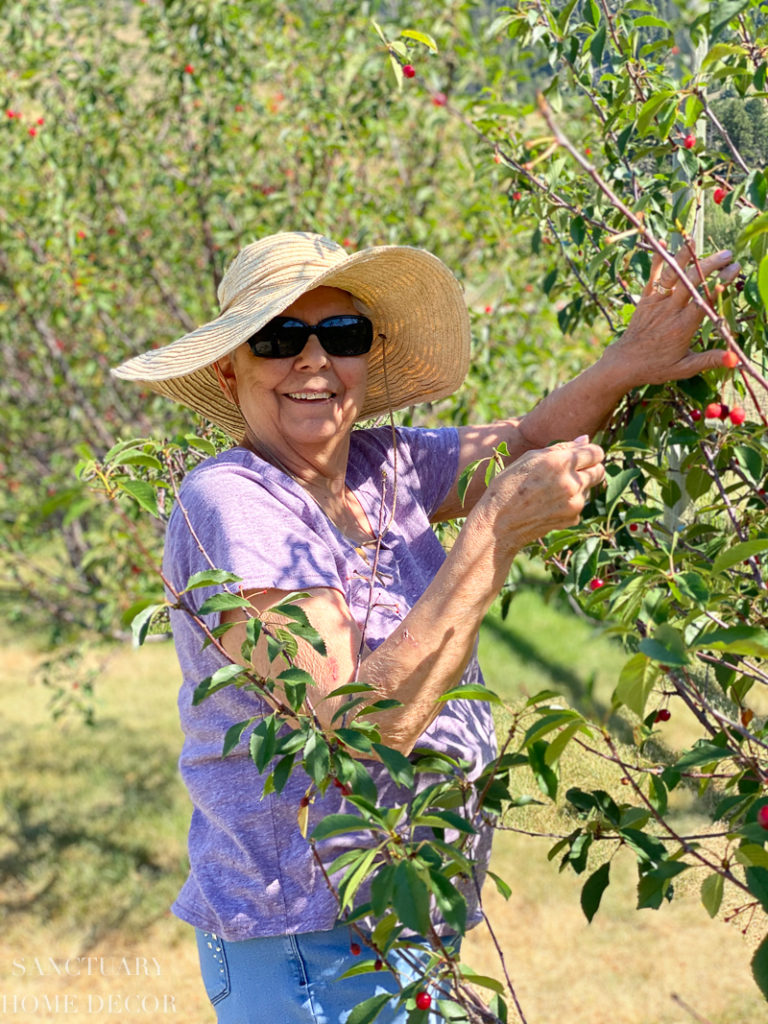 We also left with our neighbor's recipe for cherry cobbler (which we had tasted the week prior) and we were determined to recreate the delicious dessert for our friends who were arriving a the ranch that evening.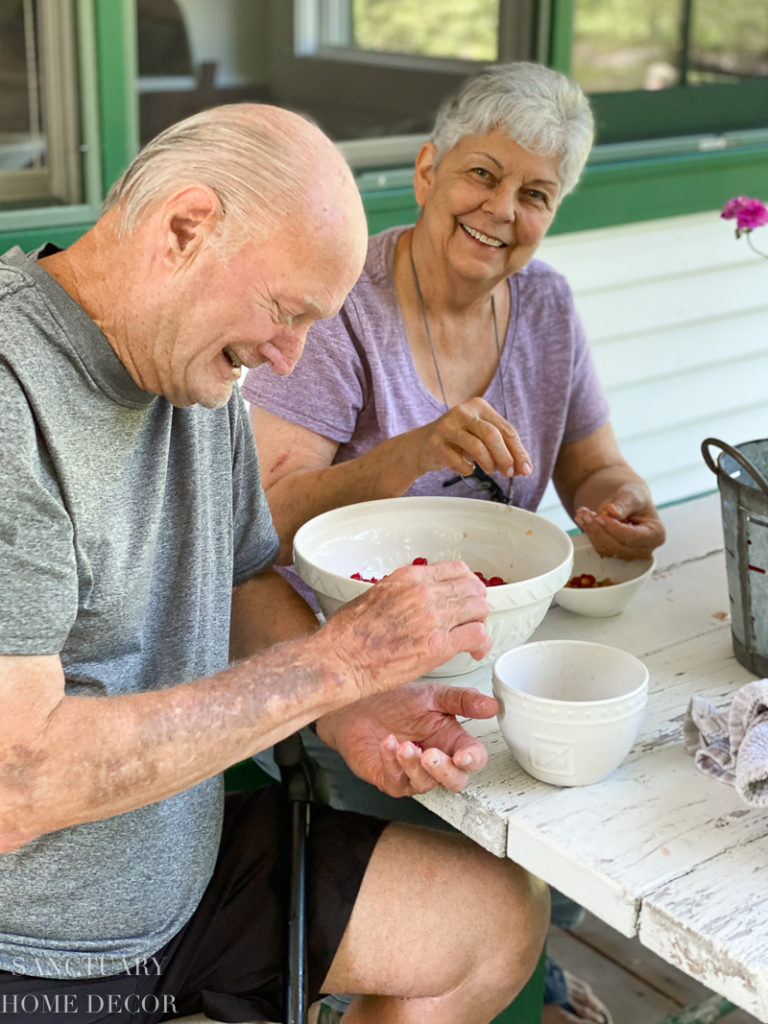 Thankfully it was a beautiful afternoon, and my mom and dad were in the mood to sit on the porch and pit the cherries.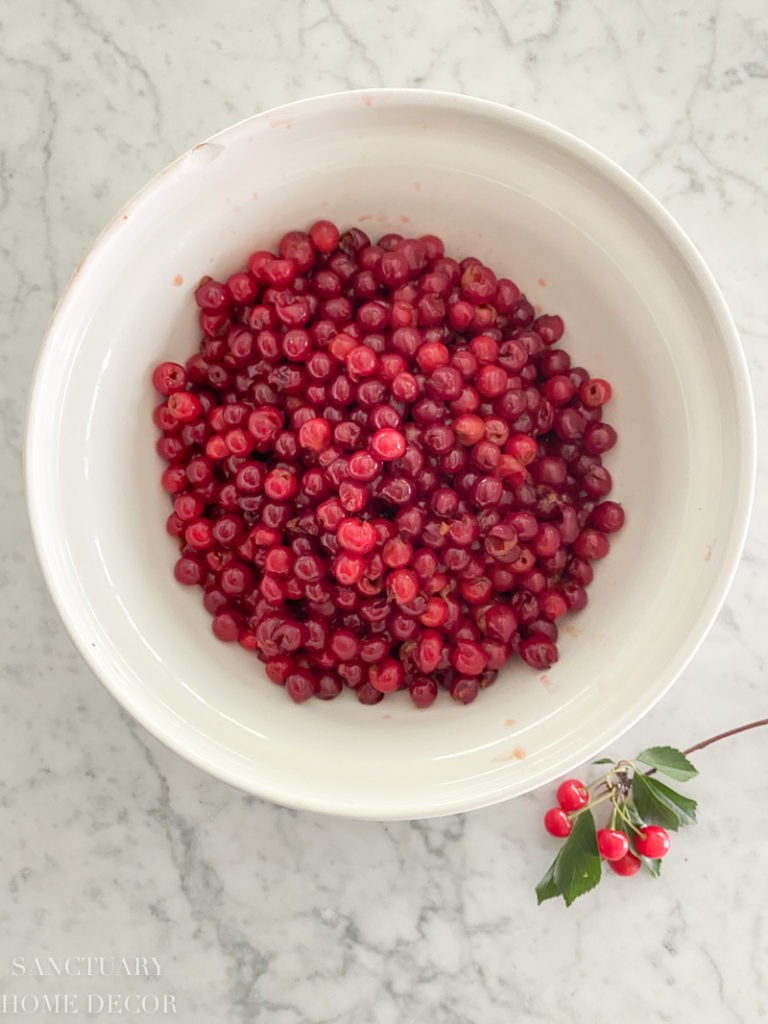 We ended up with about 8 cups of juicy sour cherries when all was said and done. The beauty of this recipe is that there are minimal ingredients, most of which you probably already have in your pantry. You can also substitute the cherries for any favorite berry (even frozen) and it will work great!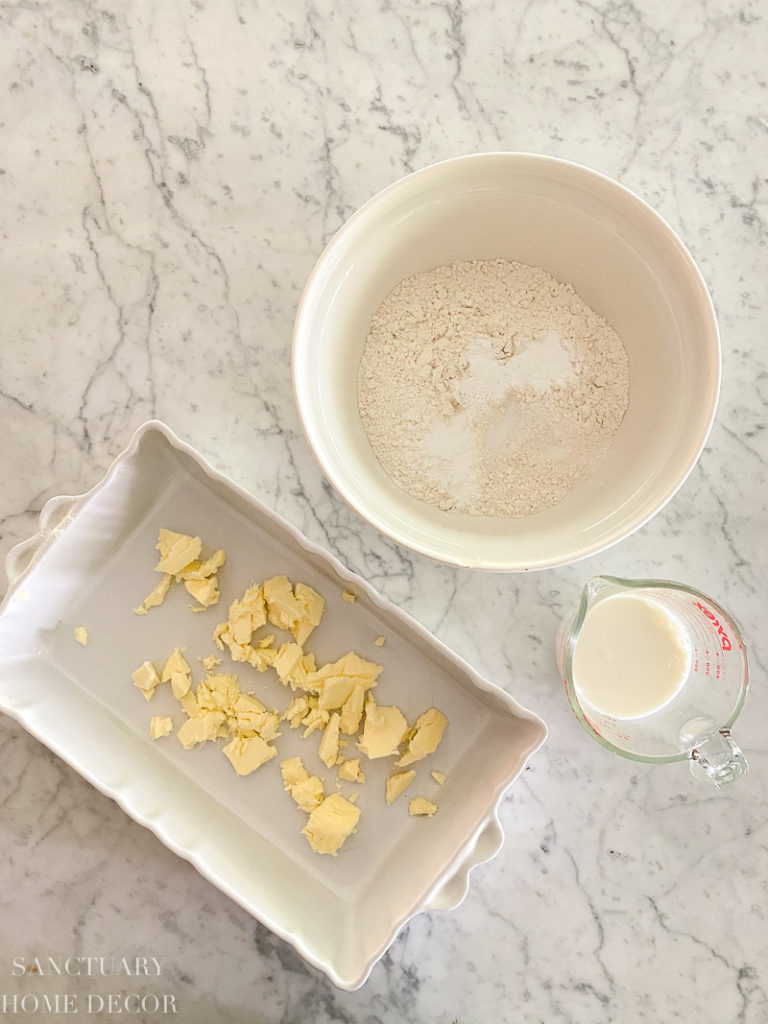 According to my neighbor, the key is to melt the butter in the pan and then pour in the remaining ingredients without mixing in the butter. This helps to get the crispy, brown edges to form on the cobbler and makes it especially yummy!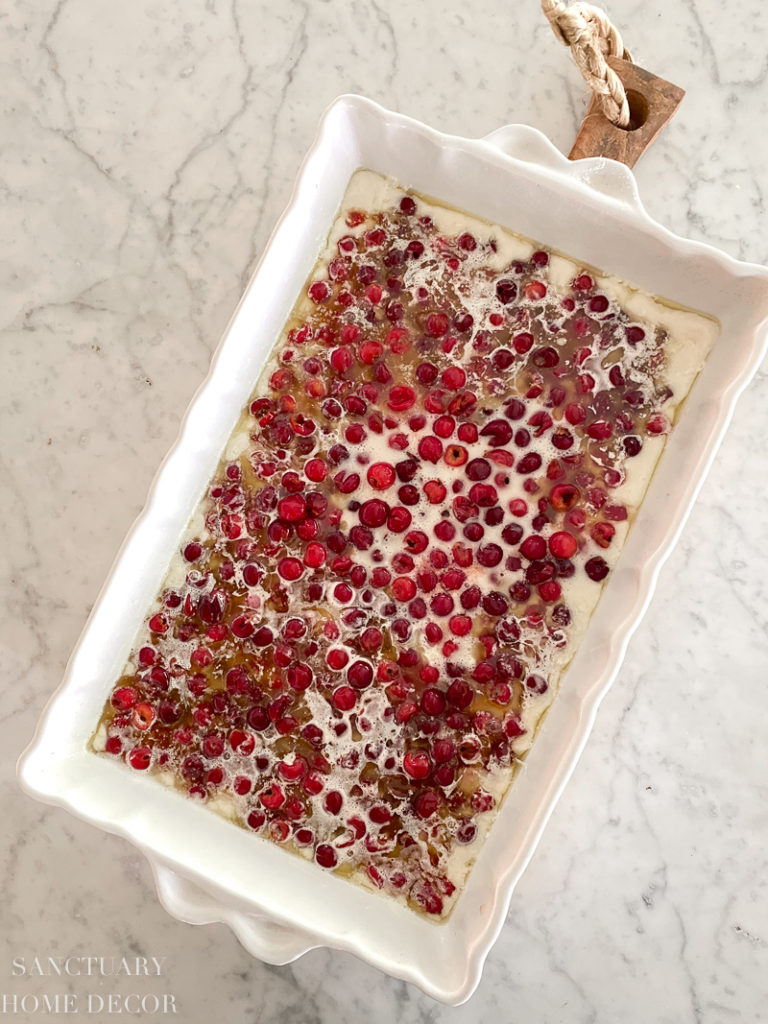 Our neighbor recommended that we double the batter recipe to create an extra thick cobbler so that's what we did. We also added about 6 cups of cherries rather than the 4 that the recipe calls for. To be honest, you really can't go wrong with this recipe as long as you keep the proportions of the dry ingredients and milk the same.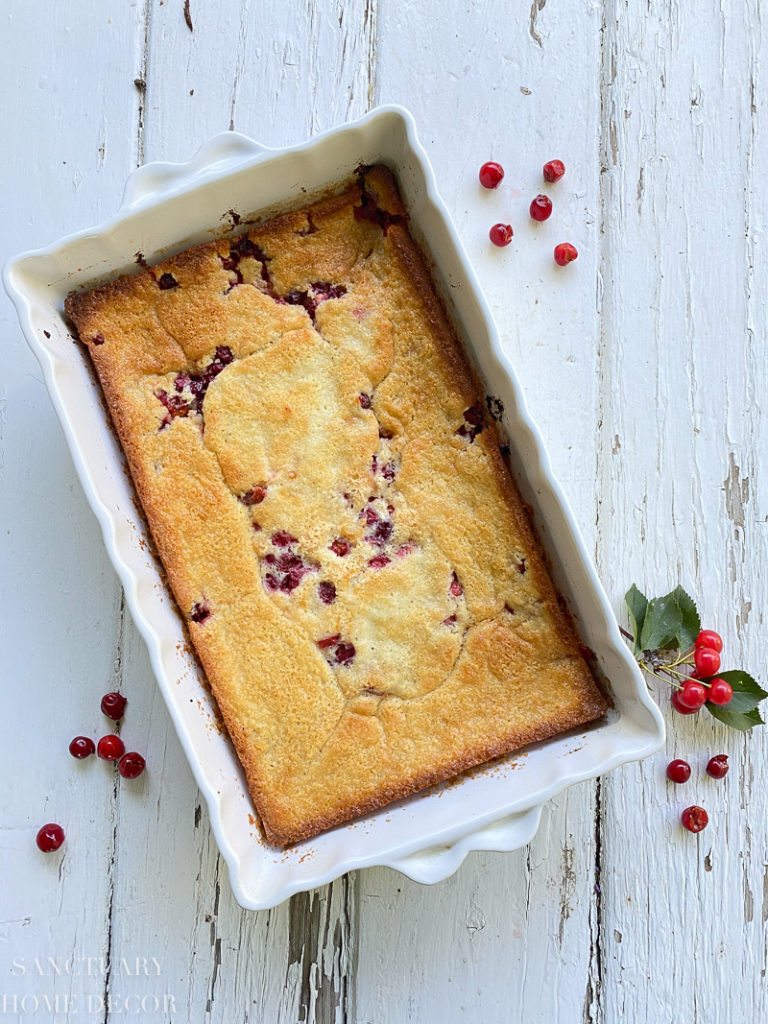 When this beauty came out of the oven, it was exactly as I had hoped. Crispy brown with a sprinkling of cherries showing on top!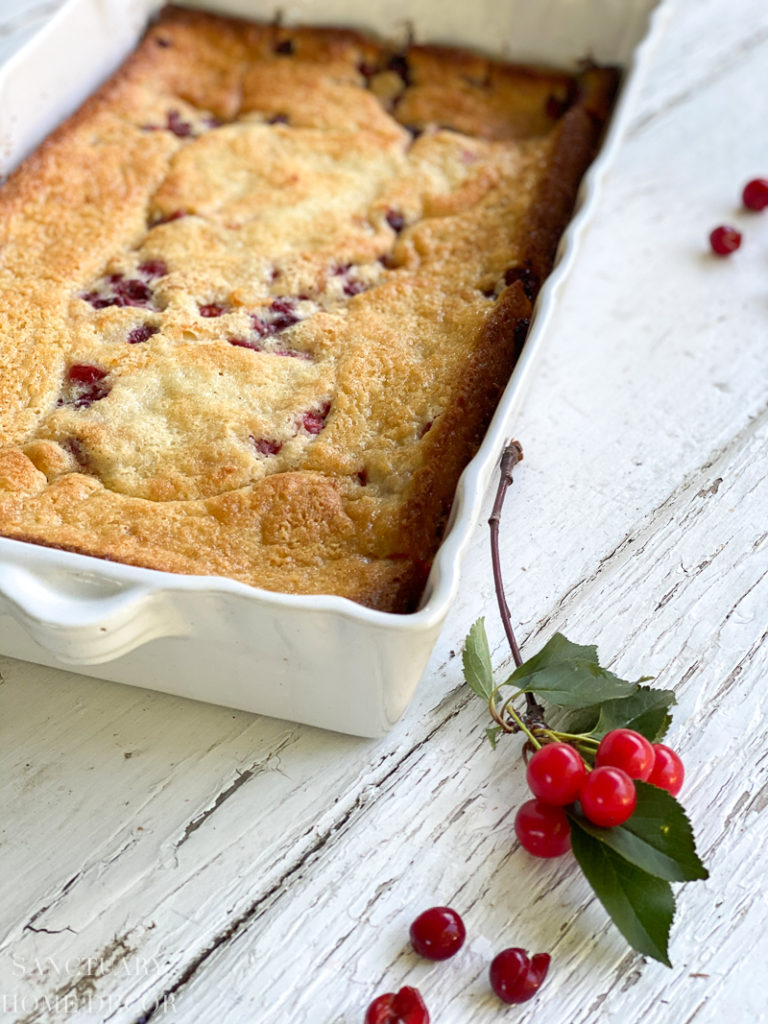 Every bite was absolutely delicious and we added whipped cream or vanilla ice cream for anyone who wanted a scoop of creamy goodness added to theirs.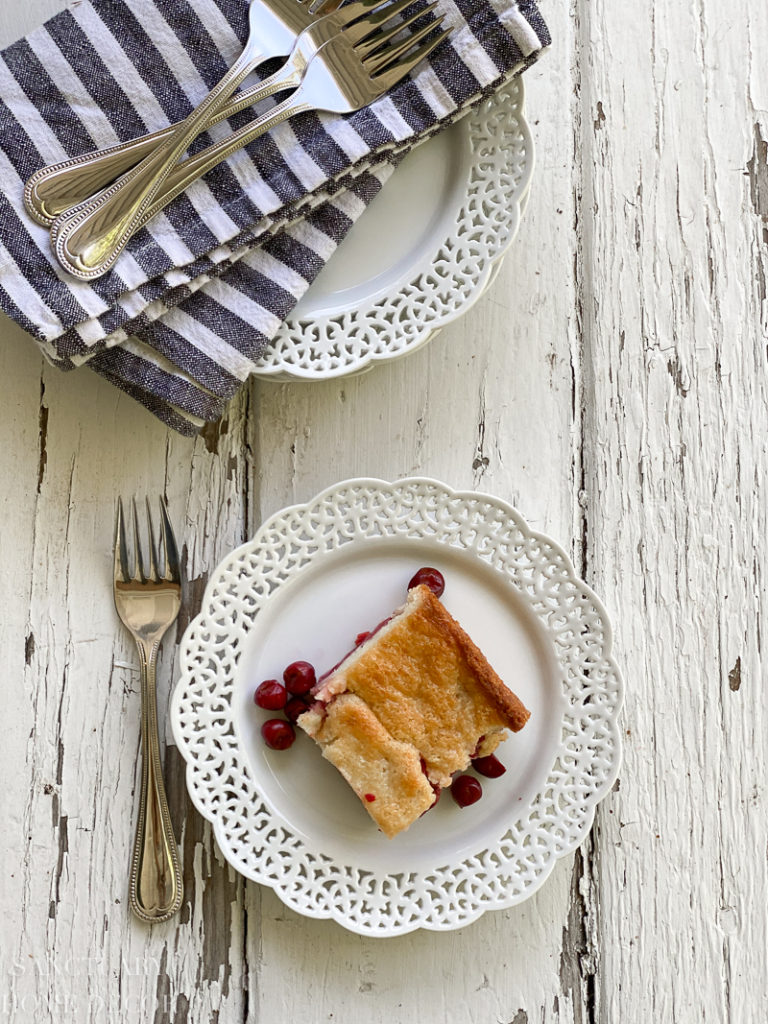 This is now my official "go to" cobbler recipe and I will be trying this with different fruit and berry combinations throughout the year!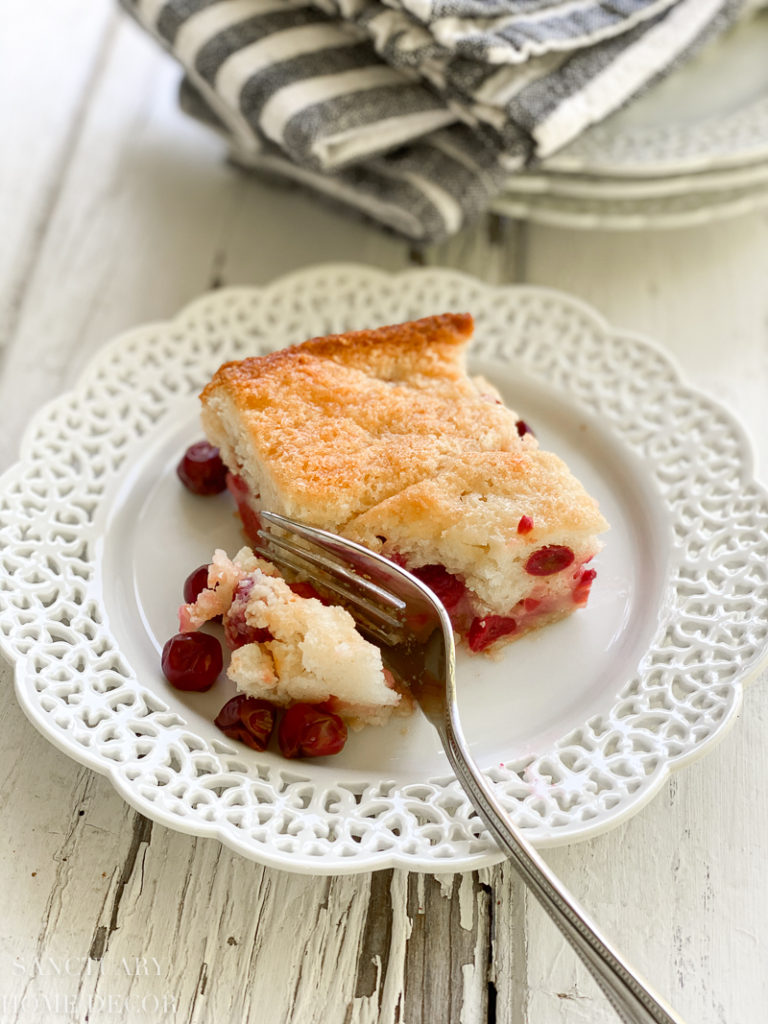 Best Cherry Cobbler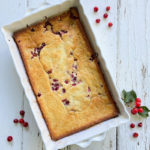 Simple and easy cherry cobbler recipe that only takes minutes to make and is DELICIOUS!!
1/2 Cup Butter ((1 Stick))
1 Cup Milk
1 Cup Flour
1 Cup Sugar
1/2 tsp Salt
1 1/2 tsp Baking Powder
4-6 Cups Fresh sour cherries or other fruit of your choice
Preheat Oven to 350 degrees

Put the butter in a 9×13 baking dish and melt in the oven.

Mix Flour, Sugar, Milk, Salt & Baking Powder in a bowl.

Pour the batter into the middle of the baking pan with the butter but do not mix.

Pour cherries evenly over batter mixture.

Bake for 35-40 min. until the batter rises to the top and the crust is golden brown.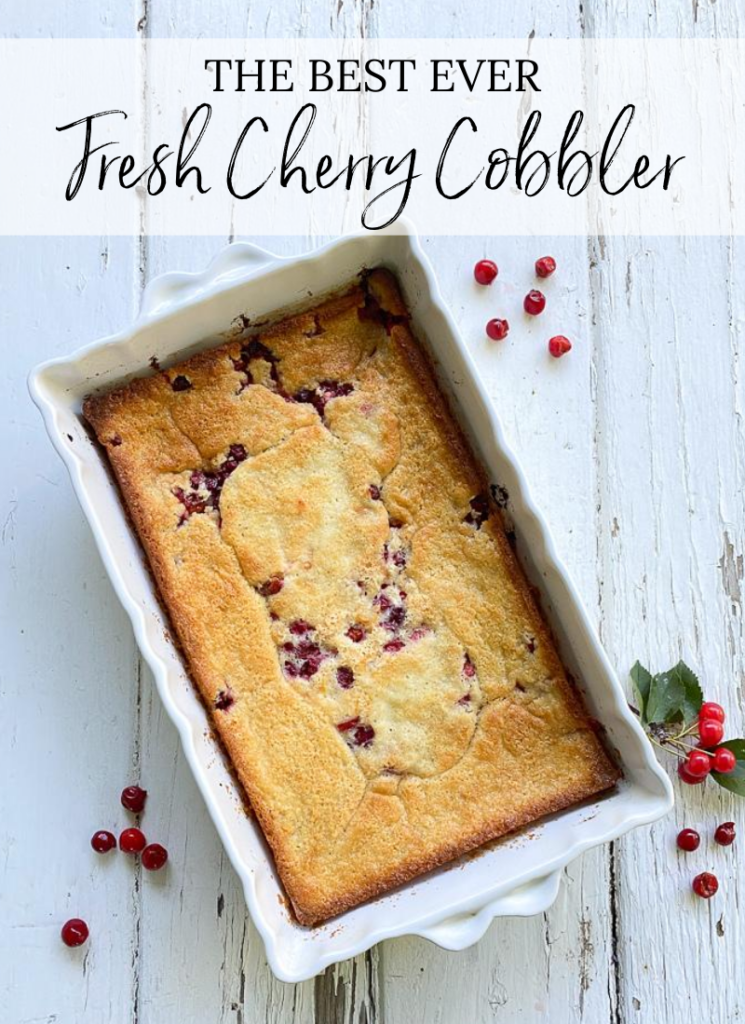 If you need a delicious summer salad recipe, check out these 15 SUMMER SALADS that I know you will love!!