Why You May Not Hear From Me For Awhile…
Hi Friends! I wanted to reach out to you all today to first say THANK YOU! I cannot tell you how much it means to me that you take time out of your lives to stop by my blog. I am truly honored and grateful. I also wanted to let you know that you may not hear from me for a little while.
You see, this week marks a huge transition in my daily life. A transition that is so rejuvenating and grounding that I look forward to it every June. I'm talking about the move that our family makes each summer from our home in the traffic filled, hustle and bustle of Los Angeles to our 500 acre Montana ranch, tucked away in the Beartooth Wilderness.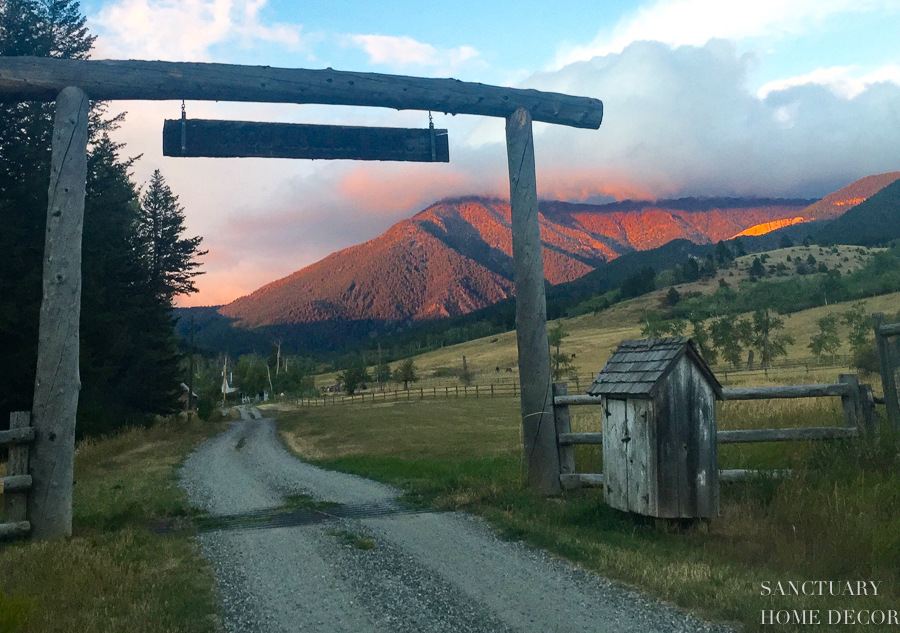 As you can imagine, this is a stark contrast not only in environment, but in lifestyle. The frenetic energy of living in a city where everything you could want or need is at your fingertips (once your battle traffic to get there!) is replaced with long, slow days spent rocking on the porch with friends and family, refreshing swims in the pond and horseback rides and hikes through the wilderness.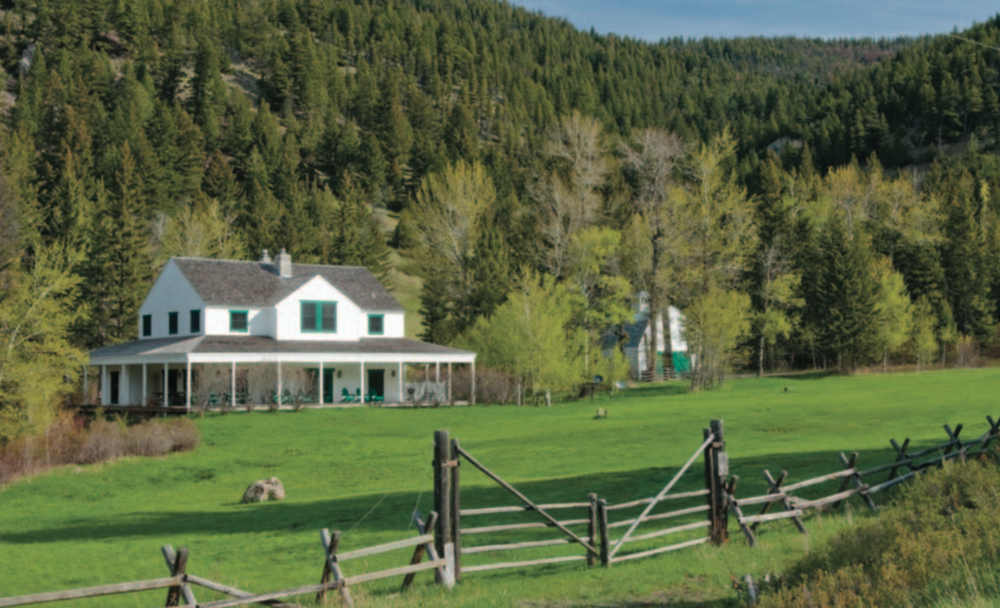 There is no easing into this transition…it is immediate and overwhelming in its contrast, in part because we have no cell phone service at the ranch and our internet connection is spotty on a good day and non-existent on others. Yes, you heard me correctly…no cell phones and limited internet. So, how do we survive in this vacuum of "modern living"? Well let me tell you…we not only survive, we THRIVE!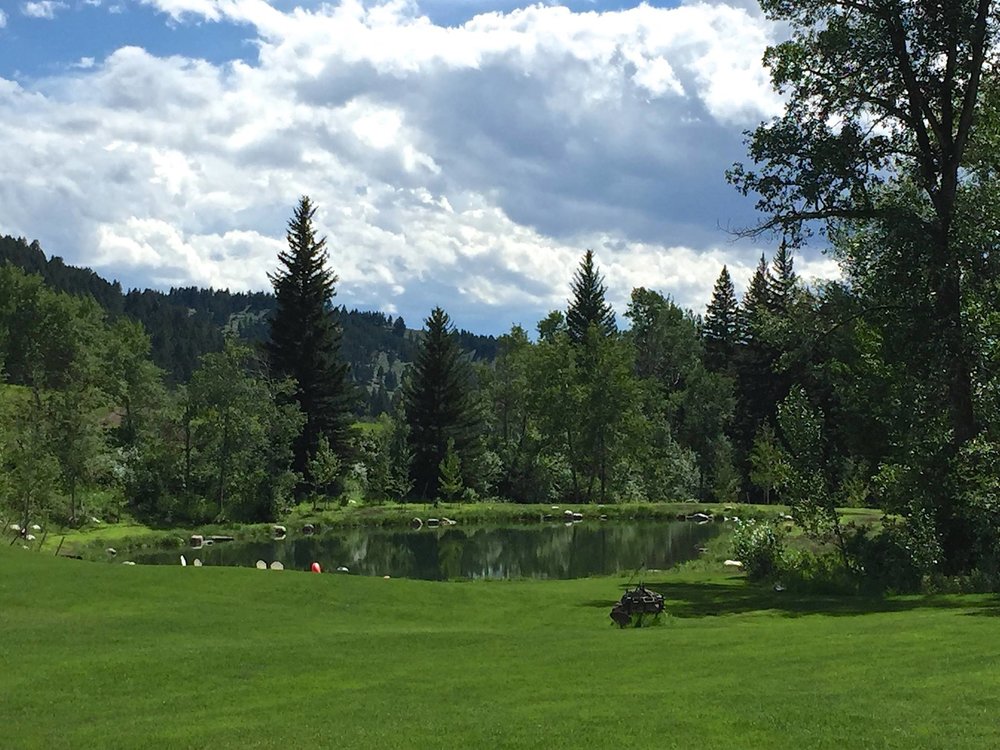 It is remarkable what happens when you let go of technology. I mean really put it down.
I have to admit, I struggled with this the first summer we spent at the ranch. I called every internet and cell phone company in the area trying to figure out how to get "connected"…after all, how were we expected to live without our phones attached to our palms all day and our social media not loading. And this was before I ever imagined having a blog or spending a good portion of my time on my computer and online.
I bought the premium satellite internet plan (yes I said "SATELLITE internet") and still it took FOR-EV-ER for any page an to load. When I called to find out what could be done to speed things up the answer was "nothing". Seriously!?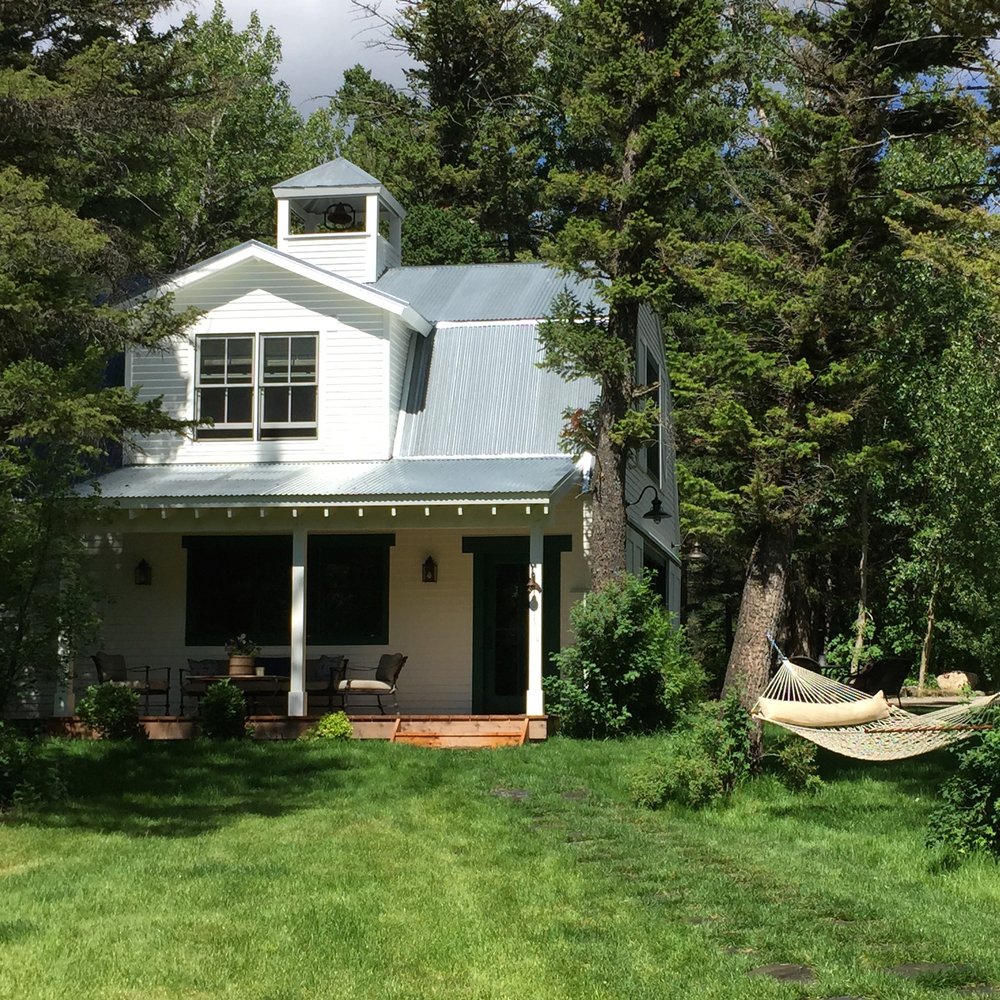 Then something miraculous happened. After a week of frantically trying to find a way to get our family "connected", I realized we didn't REALLY need to be "connected", at least not in that way.
Without cell phones and internet, we woke up each morning, sat on the porch with our coffee and talked to each other, instead of picking up our phones to see what we missed while we were sleeping. We spent our days outside doing all kinds of…well, outside things. When the weather was bad, we spent our time inside playing games, reading books, talking some more, cooking together and eating meals without our cell phones next to our plates.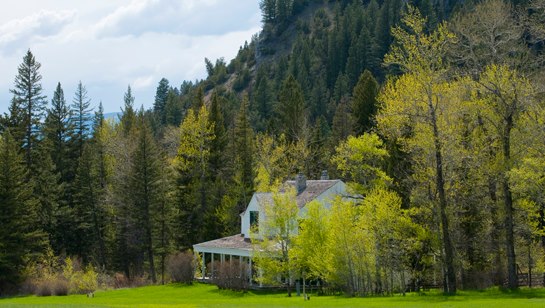 I now enjoy watching this process unfold with our family and friends when they visit. It usually starts with them asking for the wifi password about six minutes after arriving. Once I explain that there IS wifi but that it is really limited and they shouldn't expect to be able to do much more than email, I often see the anxiety begin to set in.
It is made worse when they see that they have the dreaded "no service" on their cell phones. I then explain that there is one corner of the family room where they might have a bar or two, but not to worry because we have an old fashioned land line they can use to make calls if needed.
As you would expect, some people are much more willing to accept this reality than others. I have seen more than one friend standing in the middle of the meadow, with their phone in the air, just hoping to find that magic spot where they can "connect".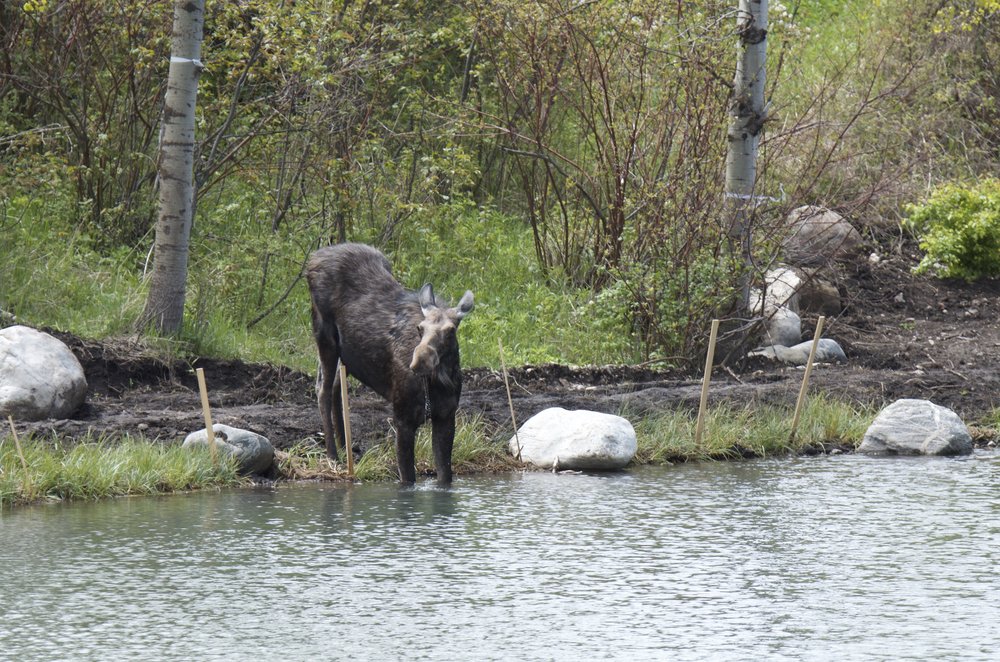 The funny thing is, most kids let go of their devices much more quickly than the adults. You can almost see the sense of relief wash over them as they realize the freedom that comes from being untethered from their electronics.. More often than not it manifests in them racing out the door and running wildly through the field laughing and giggling. They make up games using all kinds of treasures they find in the woods or come running up to the porch with soaking clothes from a spontaneous swim in the pond. It is truly beautiful to see and makes me feel as if everything has been restored to it's proper place and all is right with the world, even if just for that week.
Eventually though, with enough time, everyone that visits the ranch arrives at the place that so often eludes us…the PRESENT. That space where we are truly connected, not with our devices, but with our surroundings and the people around us. Really seeing and hearing one another or perhaps just being quiet for the first time in a long time. The place that is so hard to find when we are constantly distracted by the beeping, vibrating, insisting handful of technology we carry with us everyday.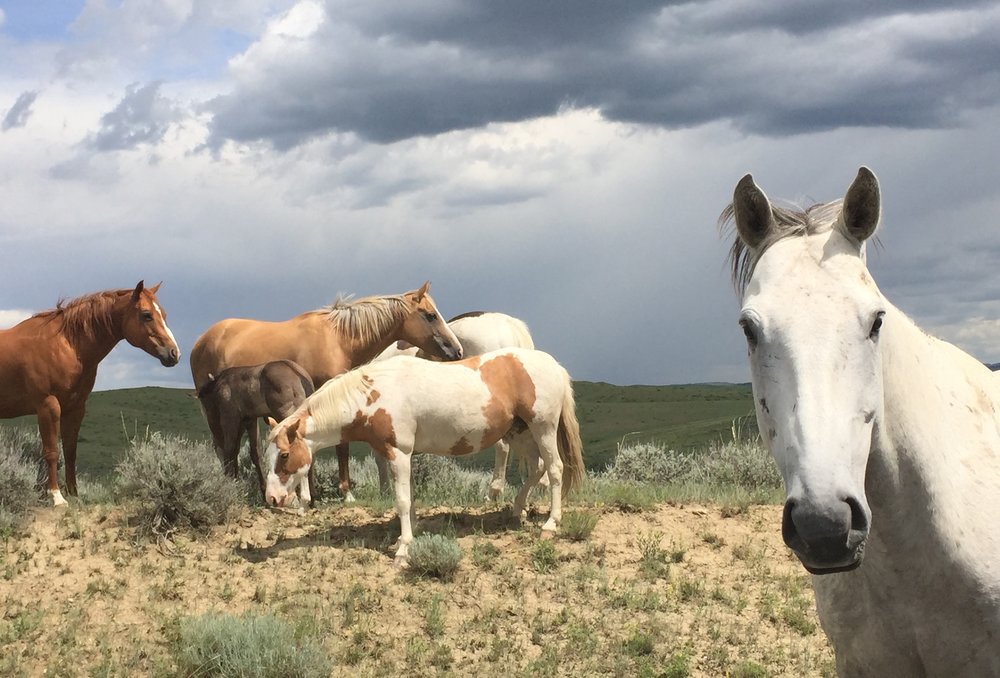 For those of us who grew up without the distraction and complications that come with being "connected" and available every moment of the day, it is reminiscent of a much simpler time. I absolutely love technology, but I spend nine months every year struggling to find the balance between being connected to my devices and being connected to my family and friends, and I am often out of whack.
The beauty of this place is, when we do pick up our phones or computers, it is with INTENTION and PURPOSE, not out of a compulsive need to refresh our twitter feed or check our Instagram.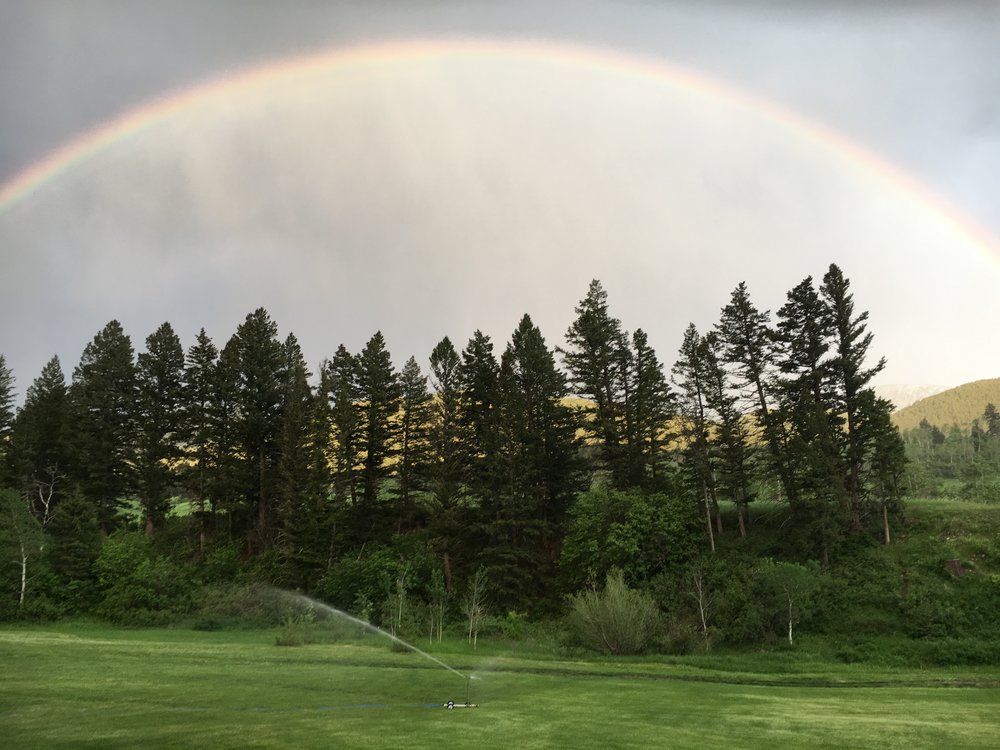 I am now wise enough to understand that life is fleeting and no tomorrow is guaranteed, so the greatest gift I can give my family and friends is to be fully present, to REALLY hear them, to REALLY see them, to look them in the eye and connect in a way that I cannot through a text or a post.
What I will miss is the daily connections I have with so many of you on Instagram, Facebook and this blog. That has been such an amazing gift and surprise on this journey. I will not disappear completely, in fact you will hear from me regularly, just not quite as often.
I wish you all the joy that comes from being fully present with those you love and hope that you soak up every beautiful moment this summer.

(This is an updated version of a post that first appeared in June 2017)